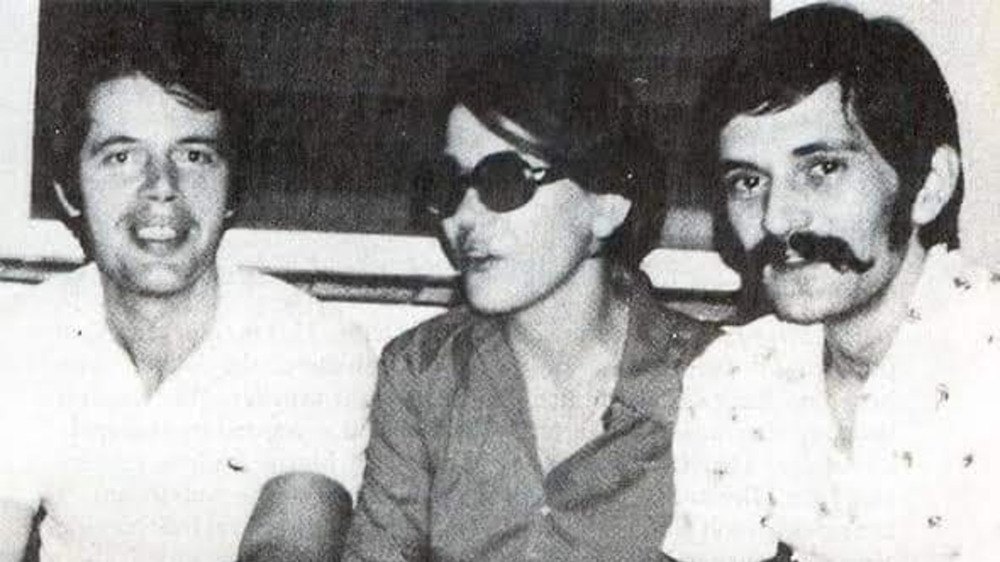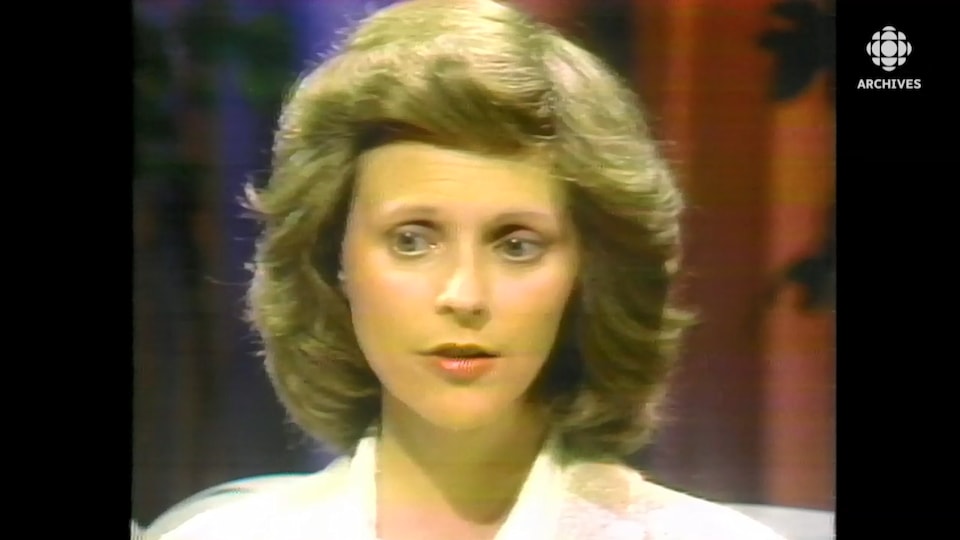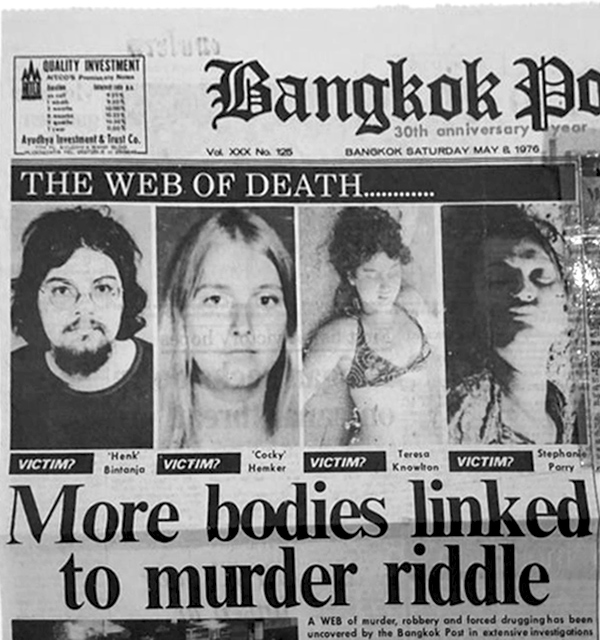 And I laid traps for troubadours / Who get killed before they reached Bombay. Mick Jagger (Sympathy for the devil, 1968)
I thought it was a really odd thing, because it was only one song, after all. It wasn't like it was a whole album, with lots of occult signs on the back. People seemed to embrace the image so readily, [and] it has carried all the way over into heavy metal bands today. Mick Jagger
I don't have no sympathy for the devil. I like the beat of the song but I never identify with the lyric. Jagger and Richards don't really know the full extent of what they're talking about. If they knew what they were getting into when they sing that song they would not be doing it. The devil is not Santa Claus. He's for real. Carlos Santana
Before, we were just innocent kids out for a good time. [Then], they're saying, 'They're evil, they're evil.' Oh, I'm evil, really? So that makes you start thinking about evil… What is evil?… There are black magicians who think we are acting as unknown agents of Lucifer and others who think we are Lucifer. Everybody's Lucifer. Keith Richards
'Sympathy' is quite an uplifting song. It's just a matter of looking the Devil in the face. He's there all the time. I've had very close contact with Lucifer – I've met him several times. Evil – people tend to bury it and hope it sorts itself out and doesn't rear its ugly head. 'Sympathy For The Devil' is just as appropriate now, with 9/11. There it is again, big time. When that song was written, it was a time of turmoil. It was the first sort of international chaos since World War II. And confusion is not the ally of peace and love. You want to think the world is perfect. Everybody gets sucked into that. And as America has found out to its dismay, you can't hide. You might as well accept the fact that evil is there and deal with it any way you can. Sympathy for the Devil is a song that says, Don't forget him. If you confront him, then he's out of a job. Keith Richards (2002)
The line, « And I laid traps for troubadours who get killed before they reach Bombay » possibly refers to the notorious Thuggee cult, who worshiped Kali, the Hindu goddess of death. They would waylay travelers on the roads of India, then kill the entire group in order to make off with their valuables. This seems to be the closest well known historical incident to fit the lyrics. Also, the Thuggee would have been well known in England, since the British Army put a stop to the cult during the colonial period. Another interpretation is that the line refers to the hippies who traveled the « Hippie trail, » a passage through Turkey, Afghanistan, India and a few other countries that was popular in the counterculture community. Many of these travellers were killed and ripped off by drug peddlers in Afghanistan and Pakistan. Those shady deals could be the « traps ». Songfacts
Travelling in a fried-out Kombi, on a hippie trail, head full of zombie. Men at work (Down under, 1981)
Fried out Kombi – a broken-down van. The lyrics are often translated as « Combie, » but the correct spelling is Kombi. It came from the VW Kombivan which was very popular in the '60s and early '70s, especially with surfers and hippies. Head full of Zombie – Zombie was a particularly strong batch of marijuana which was floating around Australia for a long time. People called it « Zombie Grass. » Songfacts
The opening couplet borders, on first listen, on the incomprehensible – but it sets the tone if you decode the language. « Travelling in a fried-out Kombi, » it begins, « on a hippy trail, head full of zombie. » Huh? « Kombi » might be an unfamiliar word, but the Kombinationskraftwagen – aka the trusty old VW camper van – is a familiar symbol of easy-going hippiedom. The « hippy trail » is the path trod by many a dropout in the 1960s and 70s, taking free-wheeling Aussies and others on variants of the route between Istanbul and Kathmandu. And « zombie »? David Dale at the Sydney Morning Herald says this is a « drug reference » – zombie apparently being a potent strain of marijuana (on occasion laced with angel dust). So two lines in, and we're on a trip, other stops including Brussels and some kind of « den in Bombay » where, for whatever reason, the narrator is left « with a slack jaw and not much to say ». BBC
J'étais venu à Delhi avec une vague théorie de Charles comme enfant du colonialisme se vengeant de la contre-culture. Au lieu de cela, j'ai été ébloui par un brillant psychopathe. Richard Neville
Le fait que de jeunes occidentaux non avertis voyageaient brusquement en Asie en grand nombre et avaient une culture hippie de faire confiance à tout le monde lui fournissait une cible telement facile. L'utilisation culturelle de la marijuana rendait tout le monde un peu trop détendu. Julie Clarke
La légende lui prête mille forfaits, mais, à supposer qu'il les ait commis, ils datent de plus de vingt ans, et sont donc prescrits. Me Jacques Vergès
C'est une très vieille idée, j'aurais pu le rencontrer dans les années 70 quand j'allais là-bas, à Goa. J'étais même tombé sur un Belge qui est l'un des rares à avoir roulé Sobhraj. Au moment où je laissais tomber, Sobhraj m'a appelé. [Je veux faire une fiction]  mais pas un film provocateur: je me mets à la place des Salomon, qui ont du mal à admettre que Sobhraj puisse gagner de l'argent avec le récit de ses crimes. Mais c'est l'époque qui est ainsi faite. (…) Sobhraj a quand même une vie peu commune, il est à la fois attirant et repoussant. Intelligent. Manipulateur. C'est un joueur d'échecs. Yves Rénier
La hippie trail est une expression anglo-saxonne (littéralement la piste hippie) utilisée pour décrire le trajet parcouru par les hippies dans les années 1960 et 1970, de l'Europe vers l'Asie et inversement. Ce type de voyage a connu un renouveau au début du XXIe siècle avec les néo-hippies. Le but de ces pérégrinations pouvait être l'envie de découvrir et d'adopter le mode de vie et les philosophies asiatiques, mais le voyage (trip) était aussi motivé par le simple refus de la vie sédentaire. Volontairement entrepris avec des moyens limités, il se terminait parfois dans l'extrême pauvreté. Le 5 août 1970, le Times titrait « Des hippies mendient comme des chiens en Afghanistan ». La frontière de l'Afghanistan marque alors l'entrée dans une zone où le haschisch est en vente libre et où des jeunes Occidentaux sombrent dans la consommation de drogues dures, même si ce cliché est loin d'être une généralité. Certains poursuivent leur exploration ethnographique jusqu'à « La Mecque » des routards, Katmandou, au Népal, particulièrement sa Freak Street (littéralement « rue des marginaux ») où convergent plusieurs milliers d'enfants fleurs (flower children) à partir de 1966. Pour les moins fortunés ou les moins débrouillards, le voyage peut avoir pour but les Baléares, le Maroc ou même Amsterdam. Dans les années 2000 et 2010, en raison de l'augmentation du tarif des vols à bas prix (dits low-cost), de nouveaux trajets sont parcourus par des routards néo-hippies, comme le Banana Pancake Trail (en) en Asie, le Gringo Trail (en) en Amérique du Sud, ou l'Afrique du Nord et le Proche-Orient (Maroc, Tunisie, Liban, Turquie, etc.). Wikipedia
Le Serpent (The Serpent) est une mini-série policière britannique en huit parties d'environ 56 minutes chacune, créée par Richard Warlow et Toby Finlay et diffusée du 1er janvier au 14 février 2021 sur BBC One, puis mise en ligne le 2 avril 2021 sur Netflix. Elle est basée sur l'histoire du tueur en série français, Charles Sobhraj, qui a assassiné de jeunes touristes entre 1975 et 1976 dans le sud-est asiatique. Au milieu des années 1970, à Bangkok, la série suit l'histoire du tueur en série Charles Sobhraj et de sa complice Marie-Andrée Leclerc.  Sous les faux noms d'Alain et Monique Gautier, le couple se fait passer pour des diamantaires et revend des pierres précieuses volées à des touristes. Ils droguent, volent et tuent de jeunes hippies routards, leur subtilisant leur passeport et leur argent. Herman Knippenberg, un diplomate néerlandais, commence à enquêter sur les meurtres de touristes néerlandais et découvre des indices menant à Sobhraj. Wikipedia
Le personnage, c'est typiquement le type de profil qu'on va retrouver chez les gourous de secte par exemple. Il a une sorte de don oratoire qui facilite le contact avec les gens. C'est aussi une histoire de couple, ce type d'emprise : il faut ce gourou avec cette capacité d'approcher l'autre, mais ça ne marcherait pas avec n'importe qui. Ce sont souvent des gens vulnérables. Comme dans les sectes. Parce que ce sont des gens qui sont en quête d'identité, de rencontres… Et la facilité pour lui, c'est de prendre des backpackers. Ça existe toujours aujourd'hui d'ailleurs. J'ai eu l'occasion d'en rencontrer il n'y a pas longtemps en voyage au Cambodge, et ce qu'il ressort à chaque fois dans le discours, c'est une quête de sens et d'identité. C'est ce qu'on retrouve chez les adeptes de sectes, quel que soit l'âge ou le niveau social. C'est à un moment donné, un besoin de comprendre la vie, pourquoi, qui on est… Et je pense que ce type de personnage arrive à les manipuler à travers cette quête. Après, le personnage ne les garde pas longtemps, juste assez pour les droguer et les dépouiller. (…) Je ne sais pas vraiment comment ça se passait dans les années 1970 mais quand on voyage, on est toujours un peu en garde. Là, vous rencontrez quelqu'un qui vous rappelle chez vous et qui en joue dans la série. Ça permet une sorte de jeu d'identification entre la victime et l'agresseur. (…) ce n'est pas la mise à mort qui lui plaît. C'est ce que l'on nomme dans le métier un « meurtre utilitaire ». C'est ce qui va permettre de couvrir un autre crime, en l'occurrence celui de les voler et de les dépouiller. Michel Fourniret, par exemple, avait fini par faire ça. Au début, c'était un violeur et il a fini par commettre des meurtres utilitaires : ce qu'il voulait, c'était violer et pas tuer ; mais on tue pour ne pas risquer d'avoir des plaintes et d'être recherché. Mais il y a cette facilité de se dire que ces gens sont à 20 000 km de chez eux. A l'époque, il n'y avait pas de téléphone portable, pas d'internet. On ne connaissait pas toujours son itinéraire et on donnait des nouvelles une fois par mois. Aujourd'hui, ça serait moins facile. Ce qui ressort dans la série, c'est qu'il y a une vraie haine de ce que représentent ces jeunes-là. Ces jeunes, finalement, qu'il aurait aimé être. Il est né d'une bonne famille mais il aurait aimé naître occidental, avoir l'apparence d'un occidental pour être accepté. (…) cet argument, c'est son mobile. Son mobile conscient en tous cas pour passer à l'acte. Pour les voler et les tuer. De toute manière, il y a un côté très psychopathe chez lui dans le sens où la vie de l'autre n'a pas de valeur à ses yeux. Donc pourquoi pas les supprimer ? Les laisser en vie, ça lui fait prendre des risques. (…) Mais il y a aussi la provocation] qu'on retrouve chez les psychopathes qui sont tueurs en série. C'est un sentiment de toute-puissance. Aux Etats-Unis, plus souvent que chez nous, beaucoup se sont amusés à jouer avec la police. Ce que fait Fourniret encore aujourd'hui avec Estelle Mouzin, c'est un besoin de contrôler l'autre. C'est avec ça qu'ils jouissent. [Jusqu'à aller se jeter dans la gueule du loup] ce qu'ont fait plusieurs tueurs en série, persuadés de ne pas être pris et d'être plus forts. C'est pour montrer cette toute-puissance que certains ont acquise vis-à-vis de la police, de l'Etat et de la société. Etant sûrs d'être imprenables. Sobhraj, en plus, s'était évadé plusieurs fois donc il est possible qu'il se soit dit : « Même si je me fais arrêter, j'arriverais peut-être à nouveau à m'évader… » C'est une hypothèse. Seul un entretien avec lui pourrait permettre d'éclairer ses motivations. Mais je pense en tous cas que c'est guidé par ce sentiment de toute puissance et d'être inarrêtable. Emma Oliveira (psychocriminologue)
Au Québec, Le Serpent fait surtout jaser pour l'accent québécois invraisemblable de son actrice principale, la Britannique Jenna Coleman. Mis à part cet irritant majeur, la série britannique de huit épisodes mérite qu'on s'y intéresse.  Si le doublage ne vous incommode pas, c'est pour une fois l'option la plus sage; la version française biffe le faux accent de Jenna Coleman. Reste que «Monique» de Lévis parle alors avec un accent français mais compréhensible. À vous de voir. Richard Therrien
Là où ça se gâche, c'est dans le jeu de l'actrice choisie pour camper cette modeste secrétaire de Lévis. Jenna Coleman parle un français atroce, à la limite du compréhensible. C'est vraiment gênant et dérangeant. D'autant plus que les comédiens qui l'entourent s'expriment parfaitement dans notre langue. Au deuxième épisode, une voisine de Marie-Andrée « Monique » Leclerc à Bangkok lui confie même, en fumant une 73e cigarette, qu'elle est « beaucoup trop sophistiquée pour être une Québécoise ». Ça non plus, ça ne passe pas super bien, mettons. Hugo Dumas
Nadine Gires and her husband Remi played a vital role in helping Herman Knippenberg build a case against Charles Sobhraj. Sobhraj had been living in an apartment block in Bangkok, Thailand where he befriended his neighbours, Nadine and Remi. At the time, Sobhraj was posing as a gem dealer and his accomplice, Marie-Andrée Leclerc (Jenna Coleman) as his wife Monique.The real Nadine and Remi were unaware of Sobhraj's murderous streak until Dominique Renelleau (Fabien Frankel) and Yannick Masy (not featured in the series) told Nadine and Remi they were being held against their will by Sobhraj and feared for their lives. Speaking to the Mirror, the real Nadine Gires reflected: « I remember meeting the Dutch couple [Two of Sobhraj's victims Henk Bintanja, 29, and his fiancée Cornelia Hemker, 25] briefly. « I walked into Sobhraj's apartment and he was standing over them trying to convince them to buy sapphires and rubies. He said, 'Sorry, I am talking business with these people, can you come back later?' "Days later I heard noises – people moaning – and asked Charles, 'What's that?' He said, 'The Dutch are sick'. « Then before Christmas, we saw photos of the burned bodies in the Bangkok Post newspaper and Yannick told me, 'It's the Dutch couple. He killed them'. » As seen in The Serpent, Dominque shared he had been drugged by Alain. He also admitted several young travellers had also been drugged by the Frenchman and Monique. He also revealed his suspicions, believing the other travellers had been killed. Dominique had witnessed lifeless bodies being dragged from the apartment building, matched the passports found in Sobhraj's safe to deceased travellers found by the police, and noticed many items in the apartment belonged to missing travellers. Alongside her husband Remi, they helped Dominique escape by purchasing him an aeroplane ticket and helping him re-construct his own passport. In The Serpent, it is suggested Nadine could not go to the Thai police with the information she had as Alain was working closely with a corrupt officer who could offer him protection. Whether this is true remains unknown today. The real Nadine did visit several embassies in the area and when dutch junior diplomat, Herman Knippenberg heard reports of a woman claiming there was a killer in the area, he tracked Nadine down. At the time, Herman had been investigating the murder of dutch tourists, Henk Bintanja, 29, and his fiancée Cornelia Hemker, 25. The Daily Mail
Premièrement, l'enquête d'Herman a débuté quelques mois après les meurtres, et c'était important pour moi d'adopter son point de vue plutôt que celui de Charles Sobhraj. Beaucoup de séries récentes ont approché la figure du serial killer de l'intérieur, mais j'étais plus intéressé par l'histoire de cet homme 'banal' confronté au mal absolu. Et pour la relier au parcours criminel de Charles, il fallait éclater la chronologie narrative. La seconde raison, c'est que je n'avais pas envie de reléguer les victimes au second plan, comme c'est le cas d'ordinaire, mais de les approcher en tant que personnes sensibles et complexes, dont les rêves ont été brisés. (…) La jeunesse des années 1970 était travaillée par une quête spirituelle, qui passait par les drogues ou le voyage. Nous souhaitions que les spectateurs se laissent traverser par la temporalité de la série et l'esprit de l'époque, pour ensuite se raccrocher aux figure mises en scène, et non l'inverse. (…)Charles est un menteur et un meurtrier. On n'a jamais voulu le rencontrer, lui parler, ou nouer un lien quelconque avec lui. D'ailleurs, on ne saura jamais si ce qu'il a raconté à Richard Neville pour son livre était vrai ! On a décidé de l'appréhender de la même manière que les gens s'en approchaient à l'époque – Dominique, Nadine, Marie-Andrée – et d'user des différentes perspectives que ça induisait pour le cerner, sans tomber dans le piège de la fascination. Richard Warlow
La vraie vie est exaspérante, car elle ne se comporte pas comme les histoires. C'est une situation de «la réalité-plus étrange que la fiction-à-la-puissance-100. Je devais faire ce que vous faites toujours lorsque vous faites des recherches sur des histoires, c'est-à-dire faire des amalgames, allumer un feu sous certaines choses et aussi – et je n'ai jamais vécu cela auparavant – atténuer une partie de l'étrangeté. Sobhraj s'est montré très doué pour construire un faux récit sur les personnes qu'il aurait tuées. Et ce faux récit dit à peu près «Ce sont des drogués, des salauds criminels, et vous ne devriez pas vous en soucier.» Je pense que c'est la raison pour laquelle beaucoup de familles étaient si réticentes à s'impliquer dans le film. Il était extrêmement important que nous passions du temps avec eux et que nous voyions cela, plutôt que de les laisser dans l'anonymat et de renforcer ce qui était déjà un faux récit à leur sujet. (…) Quand Herman a appris que Sobhraj avait été arrêté au Népal en 2003, il prenait un cocktail, car c'était le premier jour de sa retraite. Du point de vue du dramaturge, c'est le genre de chose que si j'écrivais, je me détesterais pour cela. C'est trop beau pour être vrai. Mais vraiment, ce qui a été l'histoire de sa vie l'a appelé le jour où il avait tout abandonné. Herman était la raison pour laquelle je voulais faire le film. Vous avez deux hommes diamétralement opposés qui sont nés à quelques mois d'intervalle, qui ne se sont jamais rencontrés, mais qui ont eu cet effet révolutionnaire sur la vie de l'autre. L'un était ce roi lézard mercuriel des années 70 et l'autre était un ringard, pour utiliser la langue vernaculaire de l'époque. Moi, ce qui m'intéressait, c'est le ringard qui fait tomber le roi du cool. Il existe une version de cette émission où vous ne faites que regarder Charles tirer des merdes incroyablement diaboliques – maintes et maintes fois pendant des heures. Je n'ai jamais voulu raconter cette histoire. Je cherchais toujours à voir le processus qui a mené à son arrestation. (…) Il essaie constamment de se monétiser lui-même et son histoire, et nous étions catégoriques sur le fait que nous ne le paierions jamais. Et l'autre chose c'est que c'est un menteur compulsif, donc tout ce qu'il avait à nous dire n'aurait pas été vrai. Richard Warlow
J'ai essayé de retrouver toutes les personnes qui figurent dans l'histoire, ou leurs proches survivants s'ils n'étaient plus en vie. Construire cette recherche pour qu'elle soit aussi vaste que possible afin que nous puissions nous en inspirer – afin que nous puissions dessiner ces petits détails fins dans l'histoire qui deviennent vraiment importants pour être sûrs de les raconter de la manière la plus véridique et la plus exacte. (…) Nous avons choisi de ne pas lui parler. Julie et son mari, Richard, ont passé des heures et des heures et des heures en prison à interviewer Sobhraj et à l'enregistrer. Julie nous a donné accès à ces cassettes, ce qui nous a permis d'entendre le récit de Sobhraj sur cette période sans avoir à dialoguer directement avec lui. Sinon, tout ce qu'on aurait pu tirer de contacts directs avec quelqu'un comme Sobhraj, ça aurait été de voir comment il nous aurait menti et comment il aurait essayé de nous berner. Nous avons pu écouter ces bandes d'un point de vue plus objectif. Paul Testar
Set in 1970s Bangkok, the series, which first aired on the BBC earlier this year, follows Dutch diplomat Herman Knippenberg (Billy Howle) as he investigates the disappearance of a pair of Dutch backpackers. His pursuit leads him to Sobhraj (Tahar Rahim) and his accomplices, including Marie-Andrée Leclerc (Jenna Coleman) and Ajay Chowdhury (Amesh Edireweera), who have been drugging, robbing and killing tourists on the so-called Hippie Trail. "Real life is infuriating, because it doesn't behave in the way stories do," says writer and producer Richard Warlow, who began working on the series in 2013 alongside director Tom Shankland. He calls it a "fact-is-stranger-than-fiction-to-the-power-of-about-100 situation": "[I had] to do what you always do when you're researching stories, which is do some conflations, light a fire under certain things and also — and I've never experienced this before — pedal back on some of the strangeness." Coproducer Paul Testar, who joined the development process in 2014, was tasked with accumulating research to support the storytelling. He worked closely with Knippenberg, who gave the team access to his extensive files on Sobhraj, as well as with Sobhraj's former neighbor Nadine Gires; his captive employee Dominique Renelleau (whose escape from Sobhraj is documented in the series); and Interpol's Lt. Col. Sompol Suthimai. Knippenberg provided Leclerc's diary, and journalist Julie Clarke, who cowrote "On the Trail of the Serpent" with her late husband, Richard Neville, gave the production hours of taped interviews with Sobhraj. "I tried to track down every single person who features in the story, or their surviving relatives if they're no longer alive," says Testar. "Building that research to be as huge as possible so we could draw from it — so we could draw these tiny, fine details in the story that become really important and be truthful about them and make sure we're telling it accurately." A few of the people involved were made into composite characters for dramatic effect, one completely fictional character was added, and timelines were condensed at points. (The show's dialogue is imagined too.) But Testar says 80% to 90% of the series is accurate. "I don't think any of it is historically untrue. It was more a case of leaving stuff out."  (…) Neville and Clarke's interviews with Sobhraj, conducted while the killer was in prison in India, were essential to the writing of "The Serpent," especially since the production team didn't want to involve Sobhraj directly. (Neville and Clarke's book was originally released in 1979, which means the interviews took place shortly after the events of the series.) "We chose not to speak to him," Testar says. "Julie and her husband, Richard, spent hours and hours and hours in prison interviewing Sobhraj and taping them. Julie gave us access to those tapes, which meant we could hear Sobhraj's account of that period without having to engage with him directly. It felt like the only use of engaging with Sobhraj directly was to see how he'd lie to you and to see how he'd try to pull the wool over you. We were able to listen to those tapes from a more objective standpoint." "He is constantly trying to monetize himself and his story, and we were adamant that we would never pay him," Warlow adds. "And the other thing is, he's a compulsive liar, so whatever he had to tell us wouldn't have been true." (…) Not all the victims included in "The Serpent" show up under their real names, because of requests from surviving family members. Dutch students Henricus "Henk" Bintanja and his fiancée, Cornelia "Cocky" Hemker, went missing in 1976 after staying at Sobhraj's Kanit House apartment in Bangkok, spurring Knippenberg's investigation, but they appear in the show as Helena Dekker and Willem Bloem. Similarly, Sobhraj's first wife and daughter have fictional names in "The Serpent" to protect their identities. (…) In reality, Gires helped three of Sobhraj's captives flee Bangkok, not just Renelleau. "There were two other people in that apartment at the same time," Testar says. "We were never able to contact them or track them down. There was a feeling that dramatically, they had the same thing happening to them as to Dominique, [and] it was better to give all of it to Dominique to get under his skin as a character." Chowdhury's fate is left open-ended, which is factual. In the sixth episode, Sobhraj drives Chowdhury to a deserted strip of land and abandons him, although it's unclear whether that actually happened. Chowdhury was last seen in 1976. (…) Captured in New Delhi after he drugged the members of a student tour group, Sobhraj eventually went to prison in India, serving time from 1976 to 1997. After his release, he returned to Paris and lived as something of a celebrity. He gave several prominent interviews, including to an ABC news team, and at one point, director William Friedkin signed on to direct a movie about Sobhraj starring Benicio del Toro. Then, for some reason, Sobhraj returned to Nepal, where there was an outstanding warrant for his arrest in the killings of Laurent Carrière and Connie Jo Bronzich (played by Benjamin Braz and Dasha Nekrasova, respectively). (…) Sobhraj claimed that he returned to negotiate an arms deal between the Taliban and the CIA, but it's been speculated that his hubris was so great that he thought the warrant had expired along with the one in Thailand. It's also possible that he craved the spotlight at any cost. Whatever the reason, Sobhraj was arrested in Kathmandu on the day of Knippenberg's retirement — a detail left out of the final episode. "When Herman got the news that Sobhraj had been arrested in Nepal in 2003, he was having a [cocktail], because it was the first day of his retirement," Warlow says. "From a dramatist['s] point of view, that's the sort of thing that if I wrote that I'd hate myself for it. It's so on the nose. But really, what's been the story of his life came calling for him on the day he'd given it all up." He adds, "Herman was the reason I wanted to do this. You've got two diametrically opposed men who were born within months of each other, who never met each other, but had this revolutionary effect on each other's life. One was this mercurial '70s lizard king and the other one was a square, to use the vernacular of the time. I was very interested in the square bringing down the hip king. There's a version of this show where you're just watching Charles pulling incredibly evil s— time and again for hours. I never wanted to tell that story. I was always looking to see the process by which he was caught. The LA Times
Vous avez dit revanche du ringard ?

Minisérie de près de 8 heures, format quasi-documentaire,
travail massif de documentation
, entretiens avec les témoins et familles des victimes, écoute de dizaines d'heures d'enregistrement de l'époque du tueur dans sa prison mais refus de lui parler directement, remarquable reconstitution à la fois des espaces et de l'époque …
Quelle mesure du temps parcouru …
Quand après bientôt 50 ans …
Et d'innombrables projets dont un d'Oliver Stone avec peut-être Robert de Niro …
Ou même de l'acteur-producteur français
Yves Rénier
(pour, dit-on, pas moins de 15 millions de dollars) …
A l'histoire à la fois vraie et terrifiante …
Du tristement célèbre tueur de routards français d'origine indo-vietnamienne
Charles Sobhraj
…
Qui après une série d'évasions de prison toutes aussi rocambolesques les unes que les autres …
Et avoir mené grand train dans sa prison indienne …
Avant sa réincarcération surprise au Népal où il est toujours …
Avait pendant six ans défrayé la chronique à Paris …
Protégé des demandes d'extradition des familles de ses victimes par l'avocat de l'anti-impérialisme et lui aussi enfant perdu de la colonisation, le sulfureux
Jacques Vergès
…
Multipliant les interviews et les séances photos grassement payées …
Et choisi au contraire au risque même à force de flashbacks et de flash forwards …
Sans compter, seule ombre au tableau, une actrice principale, censément québécoise, au look peut-être un peu trop glamour et au
français plus qu'approximatif
…
De désorienter voire de perdre en route même le plus motivé des spectateurs …
Qui seul contre tous et d'abord contre ses propres supérieurs …
Et au nom des familles d'un dizaines de jeunes victimes …
Pris entre le désintérêt des ambassades et consulats de leurs propres pays …
Et tant la corruption que la peur d'effrayer les touristes de la part des polices comme des autorités locales …
Avait finalement réussi à faire tomber le criminel roi du cool …
Qui passé des chèques falsifiés et des voitures volées au trafic de drogues et de pierres précieuses …
Et profitant de cette véritable manne de jeunes candidats aux paradis artificiels que l'Occident déversait alors sur l'Asie…
Armés alors sans téléphones portables ni internet de leurs seuls chèques de voyage et idéologie zen …
Sur la fameuse « route des hippies » entre Bangkok, Goa et Katmandou …
Avant de basculer entre deux évasions et cavales …
Avec l'aide d'une compagne canadienne sous emprise et d'un homme de main indien …
Mais aussi à la manière d'un chef de secte à la Charles Manson …
De certaines mêmes de ses proies …
Dans la torture et l'assassinat les plus sordides, entre deux vols de passeports et d'identités, pour couvrir ses traces …
The true story behind Netflix's newest crime drama was too bizarre for TV
Emily Zemler
The Los Angeles Times
April 2, 2021
Netflix's true crime drama "The Serpent," premiering Friday, may seem unbelievable — but the creators actually had to temper the bizarre real-life history of con man and serial killer Charles Sobhraj. Set in 1970s Bangkok, the series, which first aired on the BBC earlier this year, follows Dutch diplomat Herman Knippenberg (Billy Howle) as he investigates the disappearance of a pair of Dutch backpackers. His pursuit leads him to Sobhraj (Tahar Rahim) and his accomplices, including Marie-Andrée Leclerc (Jenna Coleman) and Ajay Chowdhury (Amesh Edireweera), who have been drugging, robbing and killing tourists on the so-called Hippie Trail.
"Real life is infuriating, because it doesn't behave in the way stories do," says writer and producer Richard Warlow, who began working on the series in 2013 alongside director Tom Shankland. He calls it a "fact-is-stranger-than-fiction-to-the-power-of-about-100 situation": "[I had] to do what you always do when you're researching stories, which is do some conflations, light a fire under certain things and also — and I've never experienced this before — pedal back on some of the strangeness."
Coproducer Paul Testar, who joined the development process in 2014, was tasked with accumulating research to support the storytelling. He worked closely with Knippenberg, who gave the team access to his extensive files on Sobhraj, as well as with Sobhraj's former neighbor Nadine Gires; his captive employee Dominique Renelleau (whose escape from Sobhraj is documented in the series); and Interpol's Lt. Col. Sompol Suthimai. Knippenberg provided Leclerc's diary, and journalist Julie Clarke, who cowrote "On the Trail of the Serpent" with her late husband, Richard Neville, gave the production hours of taped interviews with Sobhraj.
"I tried to track down every single person who features in the story, or their surviving relatives if they're no longer alive," says Testar. "Building that research to be as huge as possible so we could draw from it — so we could draw these tiny, fine details in the story that become really important and be truthful about them and make sure we're telling it accurately."
A few of the people involved were made into composite characters for dramatic effect, one completely fictional character was added, and timelines were condensed at points. (The show's dialogue is imagined too.) But Testar says 80% to 90% of the series is accurate. "I don't think any of it is historically untrue. It was more a case of leaving stuff out."
Here Warlow and Testar discuss what's fact and what's fiction in "The Serpent."
The series is based on interviews with Sobhraj — just not by the producers
Neville and Clarke's interviews with Sobhraj, conducted while the killer was in prison in India, were essential to the writing of "The Serpent," especially since the production team didn't want to involve Sobhraj directly. (Neville and Clarke's book was originally released in 1979, which means the interviews took place shortly after the events of the series.)
"We chose not to speak to him," Testar says. "Julie and her husband, Richard, spent hours and hours and hours in prison interviewing Sobhraj and taping them. Julie gave us access to those tapes, which meant we could hear Sobhraj's account of that period without having to engage with him directly. It felt like the only use of engaging with Sobhraj directly was to see how he'd lie to you and to see how he'd try to pull the wool over you. We were able to listen to those tapes from a more objective standpoint."
"He is constantly trying to monetize himself and his story, and we were adamant that we would never pay him," Warlow adds. "And the other thing is, he's a compulsive liar, so whatever he had to tell us wouldn't have been true."
Charles Sobhraj was a killer, by his own admission
Sobhraj, born in 1944 to a Vietnamese mother and Indian father, was a scam artist and a killer. He drugged and robbed tourists for money and their passports, which he refashioned to use himself. The first known killing, which Sobhraj committed alongside Chowdhury, took place in 1975. The victim was Teresa Knowlton, played in the Netflix series by Alice Englert. There were several other homicides around that time attributed to Sobhraj and Chowdhury, although "The Serpent" doesn't portray all the deaths. The total number of Sobhraj's victims remains unknown.
"He's been convicted of two murders, and he's the chief suspect in many others in Thailand," Testar says. "Arrest warrants were issued for those murders, but he successfully managed to avoid returning to Thailand, so they expired. Much of what's known about the murders is from the mouth of Sobhraj himself, from interviews he gave to Richard Neville. As with everything with Sobhraj, it's difficult to verify where the truth ends and where the lies begin."
"Some people say over 20, some people say 12," Warlow adds. "It's one of those mysteries."
Not all the victims included in "The Serpent" show up under their real names, because of requests from surviving family members. Dutch students Henricus "Henk" Bintanja and his fiancée, Cornelia "Cocky" Hemker, went missing in 1976 after staying at Sobhraj's Kanit House apartment in Bangkok, spurring Knippenberg's investigation, but they appear in the show as Helena Dekker and Willem Bloem. Similarly, Sobhraj's first wife and daughter have fictional names in "The Serpent" to protect their identities.
"Sobhraj has been very good about building a false narrative about the people he's alleged to have killed," Warlow says. "And that false narrative pretty much goes 'They're druggies, criminal scumbags, and you shouldn't care about them.' I think that's why a lot of the families were so reluctant to get involved with the drama. It was crucially important that we spend time with them and see this, rather than let them be anonymous and reinforce what has been a false narrative already about them."
He adds, "The only character who is entirely fictional is in the first episode, the British hippie backpacker Celia. That's because Teresa Knowlton was a very important character in the sequence of events and her uncle York Knowlton has been very supportive of us with the show. I was very keen from the outset to see what Teresa was like, so we gave her a friend to spend time with while she was in Thailand."
Some of the victims escaped Sobhraj's clutches
The third episode of "The Serpent" depicts Sobhraj's relationship with the young Frenchman Renelleau (Fabien Frankel). Sobhraj cons Renelleau into working for him by taking away his passport and drugging him to make Renelleau believe he has dysentery. Renelleau begins to suspect foul play when visitors to Kanit House start getting sick and disappearing, and he confides in Gires (Mathilde Warnier) and her husband, Remi (Grégoire Isvarine), who help him escape.
In reality, Gires helped three of Sobhraj's captives flee Bangkok, not just Renelleau. "There were two other people in that apartment at the same time," Testar says. "We were never able to contact them or track them down. There was a feeling that dramatically, they had the same thing happening to them as to Dominique, [and] it was better to give all of it to Dominique to get under his skin as a character."
Chowdhury's fate is left open-ended, which is factual. In the sixth episode, Sobhraj drives Chowdhury to a deserted strip of land and abandons him, although it's unclear whether that actually happened. Chowdhury was last seen in 1976.
"We don't know what happened to him," Testar says. "There's this rumor that's been put out that Sobhraj had Ajay killed, which I think is absolutely not true. It's a useful fact and it plays into the mythology of the story, but another associate of Sobhraj from Bangkok, a German guy, disproved it. After Sobhraj and Leclerc had been arrested in India, several months after he was in prison, this guy had a visit at his home in Germany and phone calls from Ajay. It would be pretty difficult for him to have been killed by Sobhraj when Sobhraj was already in prison. What happened to him is a complete mystery."
Yes, Sobhraj really did keep a pet monkey
Many of the small details in "The Serpent" are based on interviews with Gires and Renelleau, who both lived in Kanit House. Viewers in the U.K. were horrified when a monkey is poisoned in Episode 3, for instance, but the creators based that on real events: Sobhraj and Leclerc's pet monkey, Coco, got his hands on the medicine Sobhraj was using to debilitate Renelleau and dropped dead.
"The events that take place are so outlandish and then you find out that it actually happened," Warlow says. "I got so many people saying to me 'What, the monkey? Really? He drank the poison? Really?' And yes, that was 100% as it happened."
"That was something Dominique told us," Testar adds. "He was so sad that he'd accidentally poisoned it. It sounded like a horrible life for the monkey. There was something we decided not to include, because it would just be too terrible, but apparently, the monkey was not house trained, so he wore diapers. That's one of those extraordinary details that feels like 'That's too far. People won't believe that.'"
Sobhraj got a life sentence after years of fame
Captured in New Delhi after he drugged the members of a student tour group, Sobhraj eventually went to prison in India, serving time from 1976 to 1997. After his release, he returned to Paris and lived as something of a celebrity. He gave several prominent interviews, including to an ABC news team, and at one point, director William Friedkin signed on to direct a movie about Sobhraj starring Benicio del Toro. Then, for some reason, Sobhraj returned to Nepal, where there was an outstanding warrant for his arrest in the killings of Laurent Carrière and Connie Jo Bronzich (played by Benjamin Braz and Dasha Nekrasova, respectively).
"I wouldn't say he gave himself up, but he publicized his arrival," Testar says. "He made it very clear that he was there. He went to the casinos and was photographed. But why is one of the great mysteries of the story, and it's one we don't try to explain."
Sobhraj claimed that he returned to negotiate an arms deal between the Taliban and the CIA, but it's been speculated that his hubris was so great that he thought the warrant had expired along with the one in Thailand. It's also possible that he craved the spotlight at any cost. Whatever the reason, Sobhraj was arrested in Kathmandu on the day of Knippenberg's retirement — a detail left out of the final episode.
"When Herman got the news that Sobhraj had been arrested in Nepal in 2003, he was having a [cocktail], because it was the first day of his retirement," Warlow says. "From a dramatist['s] point of view, that's the sort of thing that if I wrote that I'd hate myself for it. It's so on the nose. But really, what's been the story of his life came calling for him on the day he'd given it all up."
He adds, "Herman was the reason I wanted to do this. You've got two diametrically opposed men who were born within months of each other, who never met each other, but had this revolutionary effect on each other's life. One was this mercurial '70s lizard king and the other one was a square, to use the vernacular of the time. I was very interested in the square bringing down the hip king. There's a version of this show where you're just watching Charles pulling incredibly evil s— time and again for hours. I never wanted to tell that story. I was always looking to see the process by which he was caught."
Voir aussi:
The chilling return of the hippie serpent
The man alleged to have murdered 14 backpackers is selling the movie rights
Rian Malan
The Independent
07 June 1997
This is a tale of two men, 14 unsolved murders and a lawsuit which might shed light on a string of crimes that defined, along with the killings at Altamont and Charlie Manson's psychopathic rampages, the dark side of the hippie era. One of the actors, Charles Sobhraj, 53, is coming to London this week to consult solicitors with regard to potential libel proceedings. The other, the counter-culture guru Richard Neville, has just left Britain for Australia to rejoin his worried wife at their remote mountain home, and yes, to avoid running into Sobhraj on the media party circuit of which he is determined to become a habitue.
Sobhraj is « The Serpent, » the supernaturally charming con man who remains the chief suspect in a series of sensational 1970s murders. Imprisoned in India since 1977, Sobhraj resurfaced eight weeks ago in Paris, where he has been regaling the press, negotiating deals, and ducking questions arising from Neville's 1979 biography, The Life and Crimes of Charles Sobhraj, which names him as the perpetrator of at least seven killings.
The Serpent has never been convicted of murder, and all that stands between him and the literary respectability he seems to crave is a confession allegedly made to Neville in Delhi two decades ago. Since his release, Sobhraj has cast doubt on the Australian's credibility. Now Neville has revealed that he was carrying a recorder at the critical moments, and that what he claims are the tapes have turned up in his garden shed, miraculously still audible after 20 years of exposure to « hail, rain and bushfires ». Their contents, if authentic, make uneasy listening for the accused serial killer.
The son of a Vietnamese shopgirl and an Indian businessman, Sobhraj was born in Saigon and raised in France by a mother described as neglectful and abusive. An incorrigible juvenile delinquent, he claimed to see crime as retribution for the suffering imperialists were inflicting on his war-torn homeland, a line that won the heart of his first wife, a Sorbonne student. They married and set off for India in 1970, a charmed young couple on what turned out to be a long crime spree.
At the time, throngs of long-hairs were moving down the hippie trail that led from India to Kathmandu and the Buddhist paradises of South-East Asia, searching for cheap drugs and enlightenment. A man of acute intellect, addicted to danger, martial arts and French existential philosophy, Sobhraj seems to have felt a sort of aesthetic disgust for these spoiled white youngsters and began to prey on their gullibility. Using strategies gleaned from manuals of psychology, he would befriend hippies, entertain them for a day or two, and then drug them and steal their travellers' cheques and passports. By his own account, he carried out at least 100 such bushwhackings in the early Seventies before moving on to greater things.
In 1975, Sobhraj was living in a mansion by Bangkok's red light district, posing as a gem dealer. He and his Canadian girlfriend, Marie-Andre Le Clerc, maintained a perpetual open house, often entertaining young Europeans and Americans from a nearby backpacker's hotel. Everyone who met the slender, intense Eurasian agreed that his capacity for friendship was his deadliest weapon. In October 1975, he used it on Teresa Knowlton, 21, a « wild » young American who had trekked east to study Buddhism. Mesmerised, Knowlton accepted an invitation to visit a resort outside the city. Her bikini-clad corpse was found in the surf the next morning. She had been drugged and drowned. Two days later, Sobhraj's girlfriend cashed her travellers' cheques. The authorities failed to put two and two together.
A few weeks later, a second visitor to Sobhraj's house – a young Turkish dopehead – turned up in an alley, murdered and burned almost beyond recognition. Shortly thereafter, a Dutch couple met a similar fate. At this point, the Thai police developed an interest in Sobhraj, and he and Marie-Andre fled to Nepal, where two more hippies were murdered during their stay. By January 1976, the death toll was approaching double figures, and Sobhraj was on the run from police in at least three countries.
As « the most wanted man in Asia », Sobhraj had to move fast, and change identity often. For that, he needed passports – plenty of them, especially after a hippie turned the tables on him and stole those he had. Desperate now, he befriended an entire busload of tourists and slipped them all Mickey Finns at Delhi's Vikram Hotel, passing the drugs off as anti-dysentery medication. The victims were supposed to pass out quietly. Instead, they started vomiting in the foyer and making accusations. Sobhraj was arrested and thrown into Tihar, India's toughest maximum security prison, which is where he met Richard Neville in 1977.
At the time, Neville was best known as a defendant in the celebrated Oz obscenity trial, which involved, inter alia, the publication of a cartoon of Rupert Bear with an erection in Neville's underground magazine. The trial became a cause celebre for London's hippies and elevated Neville to the pantheon of counter-culture heroes. Acquitted in triumph, he wandered off to New York, and thence India, with a contract in his pocket to do a Sobhraj book. He cut his hair to allay the suspicions of the Indian police, but he remained an apostle of dope, free love and the alternative lifestyle – » not very different », as he quipped in a Hampstead cafe the other day, « from the people Sobhraj murdered ».
It was possibly for this reason – « I clearly wasn't an authority figure » – that Sobhraj came to confide in him. In the early weeks of their acquaintance, talk was devoted to tales of Sobhraj's swashbuckling jewellery heists and ingenious confidence tricks, followed by daring escapes from maximum security prisons. On the subject of murder, however, Sobhraj was infuriatingly vague. By now, he'd been acquitted of murder in India, but Thailand had requested his extradition on five murder warrants, and investigations were proceeding in Nepal and elsewhere. And then, according to Neville, one day, out of the blue, Sobhraj turned to the young Australian and said: « I have taken a decision to tell you how I cleaned Teresa. » He proceeded to describe in « chilling detail » how the young American had met her end.
In the ensuing weeks, he says, there were more confessions, regarding six additional cases. As Neville reads it, Sobhraj felt he had little to lose. Sentenced to 10 years for the mass drugging at the Vikram Hotel, he was safe for the moment from extradition to Thailand, and besides, « he probably felt he could break out whenever he pleased ».
The Life and Crimes of Charles Sobhraj was published in 1979, and life moved on. In Tihar prison, The Serpent devoted himself to meditation and the writing of his memoirs. Neville returned to Australia, married his co-author Julie Clark, fathered two daughters and became an « alternative futures consultant ».
Two months ago, he received a call from a journalist. « Sobhraj is out of jail, » she said, « and he's impugning your integrity. » The Serpent was refusing to confess to any crimes other than the few he'd been convicted of, and insisted that he had no knowledge of Teresa Knowlton, the American washed up dead on a Thai beach in 1975. « I never killed her, » Sobhraj said. « I never met her. » If true, this made Neville a liar.
ENRAGED, Neville went down to the garden shed, where he located his tapes in a dusty suitcase. And there it was: a voice he claims is Sobhraj's, talking about how he'd invited Teresa to accompany him to a beach outside Bangkok, giving her drugged coffee.The tape runs: « She said: 'Did you give me something, because I feel very funny?' I said: 'I'm sorry, Teresa, I must tell you that I think I have to do something bad to you.' She said: 'Are you going to beat me up?' And I said: 'No, something better'. » When she lost consciousness, Teresa was stripped, put into a bikini, and « taken for a swim » by an accomplice. On the tape, « Sobhraj » chuckles: « I hope this stuff won't hang me one day. »
Two decades later, Charles Sobhraj answered his phone on a balcony overlooking the Champs-Elysee. « I'm at a party, » he informed the caller. Asked about the Neville tapes, he insisted that nothing on them could be construed as a murder confession. « I'm going to affect that fellow, » he said. « That's why I'm coming to London – because Neville has to be dealt with under Anglo-Saxon law. My lawyers say we have a very good case. »
He preferred to talk about his forthcoming biography, a prison memoir in the style of Jean Genet. The first seven months of his imprisonment were spent in leg-irons. « I did meditation, » he says, « and the result was, I realised I had to control the environment. » He gathered evidence of corruption by a senior prison official and used it to blackmail the man into granting special privileges – luxury food, cellphones, and an office in which to conduct sexual liaisons with his many groupies. « I ran that prison, » Sobhraj boasts. Independent sources confirm that he was nicknamed « Sir Charles » by disgruntled warders, who staged a violent protest over the way he was lording it over them.
Such setbacks notwithstanding, Sobhraj was still in a position, when extradition to Thailand became an ominous possibility, to pull off what Neville considers the greatest feat of his criminal career. He threw a party for his warders, drugged the food, and walked to freedom. After a few weeks, he allowed himself to be recaptured. The upshot was an extension of sentence exactly long enough to allow Thailand's statute of limitations to expire. And so it was that when India released him, there were no more charges for him to face. « This is a story about getting away with murder, » says Neville. « He's found a way out. That's life, I suppose. »
Two months on, things are looking good for the ex-convict. Film directors are falling over themselves to secure movie rights to his story, among them Yves Renier and Oliver Stone. Robert de Niro has been mooted for the lead. The manuscript of his memoirs is in agents' hands. Offers are being considered.
Voir également:
The 'bikini-killer' linked to murders throughout AsiaCharles Sobhraj has a reputation as Asia's premier serial killer. Yet, until Thursday, he had never been convicted for murder, even though he has been accused of more than 20 killings in India, Thailand, Nepal, Turkey and Iran.
BBC news
12 August, 2004
His knack for deceptive disguises, coupled with his tendency to target young women earned him the nickname, « The Serpent, » or the « Bikini Killer. »
Sobhraj, 60, is also believed to have escaped from prisons in Afghanistan, Greece, Iran and India.
So extraordinary has been his life of crime that after being released from jail in India – where he served a 20 year sentence for poisoning a busload of French tourists – the film and book rights were reportedly sold to a French actor-producer for $15m.
The deal strengthened perceptions among his critics that he has never been properly brought to book for his crimes.
Terrifying prediction
Throughout his criminal career, Sobhraj either escaped from jail or bribed the authorities to treat him preferentially while in prison.
Charles Sobhraj was born in Japanese occupied Saigon in April 1944 to an unwed Vietnamese shop girl and an India merchant who denied paternity. His birthplace made him eligible for French citizenship.
India deported Sobhraj in 1997 after he had spent 21 years in jail
Rejection by his father was an act which caused considerable resentment and bitterness in the young Sobhraj: « I will make you regret that you have missed your father's duty, » he confided in his diary.
It was a prediction that would become terrifyingly true.
The subject of at least two in-depth biographies as one of the world's most notorious alleged serial killers, alongside Jeffrey Dahmer and Harold Shipman, Sobhraj is said to have begun his life of crime by travelling around Asia in 1963.
Audacious escape
His tactic, say his critics, was always the same. To take advantage of the nascent global drug culture to befriend young French or English-speaking tourists and then to murder them.
Between 1972 to 1982, Sobhraj has been implicated in more than 20 killings in which the victims were drugged, strangled, beaten or burned.
His capacity for violence, critics say, is matched only by his ability to escape from prison.
In 1971, he escaped from jail in India by feigning appendicitis and making his getaway from hospital.
He was re-arrested in 1976, but 10 years later made an even more audacious escape: this time by throwing a birthday party in which guards and prisoners alike were invited.
Grapes and biscuits handed around the guests were secretly injected with sleeping pills, knocking out everyone except Sobhraj and four other escapees.
Indian newspapers reported that they were so haughty about their getaway that they even photographed themselves walking through the prison gates onto the Delhi streets.
(As long as I can talk to people, I can manipulate them Charles Sobhraj speaking in Richard Neville's biography)
As a fugitive, Sobhraj is reported to have behaved more like a holidaying student than a desperate prisoner prepared to stop at nothing to evade justice. He openly drank in bars and showed off an Italian made pistol to fellow drinkers.
Needless to say, it was not long before he was re-arrested. But, it is alleged, there was a method in his madness.
Critics say that he deliberately escaped towards the end of his 10 year jail term in order to be re-captured and face new charges for his escape.
That way he could avoid extradition to Thailand where he was wanted for five murders and would almost certainly be given the death penalty.
By the time of his release in 1997, the 20 year time-frame for him to be tried in Bangkok had lapsed.
But the authorities caught up with him again several years later.
In 2003, he was arrested in a Kathmandu casino for allegedly travelling on a false passport and for murders of an a Canadian man and an American woman which he allegedly carried out 28 years ago.
As in the other cases registered against him, Sobhraj denied the charges.
But this time, police said they had a « suitcase full » of evidence against him.
And the judge agreed, despite Sobhraj's appeal that he had been convicted without proof or witnesses.
Voir de même:
Le Serpent sur Netflix : le tueur incarné par Tahar Rahim décrypté par une psychocriminologue
Emilie Semiramoth
Allo ciné
15 avr. 2021
Psychocriminologue et co-autrice avec Florent Gatherias du livre « Psychologues du crime » aux éditions Fayard, Emma Oliveira nous dresse le profil de Charles Sobhraj tel qu'il est interprété par Tahar Rahim dans Le Serpent.
Lancée le 2 avril dernier sur Netflix, la mini-série Le Serpent avec Tahar Rahim dans le rôle principal ne cesse d'exercer une forme de fascination auprès du public. Tirée d'une histoire vraie, cette histoire pourrait sembler invraisemblable tant il est facile pour Charles Sobhraj – un escroc devenu tueur en série – d'appâter et de piéger ses victimes.
Pour mieux comprendre les mécanismes psychologiques de ce personnage complexe, AlloCiné s'est entretenu avec Emma Oliveira, psychocriminologue, qui a vu l'intégralité de la sérIe.
AlloCiné : Ce qui est surprenant au premier abord, c'est la facilité avec laquelle Charles Sobhraj parvient à piéger ses victimes. Quel profil dressez-vous du personnage tel qu'il est représenté dans la série ?
Emma Oliveira : Le personnage, c'est typiquement le type de profil qu'on va retrouver chez les gourous de secte par exemple. Il a une sorte de don oratoire qui facilite le contact avec les gens. C'est aussi une histoire de couple ce type d'emprise : il faut ce gourou avec cette capacité d'approcher l'autre, mais ça ne marcherait pas avec n'importe qui. Ce sont souvent des gens vulnérables. Comme dans les sectes. Parce que ce sont des gens qui sont en quête d'identité, de rencontres…
Et la facilité pour lui c'est de prendre des backpackers. Ça existe toujours aujourd'hui d'ailleurs. J'ai eu l'occasion d'en rencontrer il n'y a pas longtemps en voyage au Cambodge, et ce qu'il ressort à chaque fois dans le discours, c'est une quête de sens et d'identité.
C'est ce qu'on retrouve chez les adeptes de sectes, quel que soit l'âge ou le niveau social. C'est à un moment donné, un besoin de comprendre la vie, pourquoi, qui on est… Et je pense que ce type de personnage arrive à les manipuler à travers cette quête. Après, le personnage ne les garde pas longtemps, juste assez pour les droguer et les dépouiller.
Pourtant on se dit qu'au contraire il incarne tout ce qu'ils auraient dû fuir… Un négociant en pierres, qui organise des fêtes…?
Ça les rattache à ce qu'ils connaissent. Pour eux, c'est à la limite plus facile de faire confiance à un occidental. Je ne sais pas vraiment comment ça se passait dans les années 1970 mais quand on voyage, on est toujours un peu en garde. Là, vous rencontrez quelqu'un qui vous rappelle chez vous et qui en joue dans la série. Ça permet une sorte de jeu d'identification entre la victime et l'agresseur.
Dans la série, on ne le voit pas comme un tueur en série « classique » dans le sens où il ne prend pas de plaisir à ôter la vie. Quelle est votre analyse ?
En effet, ce n'est pas la mise à mort qui lui plaît. C'est ce que l'on nomme dans le métier un « meurtre utilitaire ». C'est ce qui va permettre de couvrir un autre crime, en l'occurrence celui de les voler et de les dépouiller.
Michel Fourniret, par exemple, avait fini par faire ça. Au début, c'était un violeur et il a fini par commettre des meurtres utilitaires : ce qu'il voulait, c'était violer et pas tuer ; mais on tue pour ne pas risquer d'avoir des plaintes et d'être recherché.
Mais il y a cette facilité de se dire que ces gens sont à 20 000 km de chez eux. A l'époque, il n'y avait pas de téléphone portable, pas d'internet. On ne connaissait pas toujours son itinéraire et on donnait des nouvelles une fois par mois. Aujourd'hui, ça serait moins facile.
Ce qui ressort dans la série, c'est qu'il y a une vraie haine de ce que représentent ces jeunes-là. Ces jeunes, finalement, qu'il aurait aimé être. Il est né d'une bonne famille mais il aurait aimé naître occidental, avoir l'apparence d'un occidental pour être accepté.
Il dit souvent qu'il est rejeté par la société à cause de son métissage…
Oui, cet argument, c'est son mobile. Son mobile conscient en tous cas pour passer à l'acte. Pour les voler et les tuer. De toute manière, il y a un côté très psychopathe chez lui dans le sens où la vie de l'autre n'a pas de valeur à ses yeux. Donc pourquoi pas les supprimer ? Les laisser en vie, ça lui fait prendre des risques.
Son comportement reste difficile à comprendre notamment lorsqu'il donne une interview après être sorti de prison et ensuite lorsqu'il retourne au Népal. C'est une forme de provocation ?
C'est ce qu'on retrouve chez les psychopathes qui sont tueurs en série. C'est un sentiment de toute-puissance. Aux Etats-Unis plus souvent que chez nous, beaucoup se sont amusés à jouer avec la police. Ce que fait Fourniret encore aujourd'hui avec Estelle Mouzin, c'est un besoin de contrôler l'autre. C'est avec ça qu'ils jouissent.
Jusqu'à aller se jeter dans la gueule du loup ?
Oui, c'est ce qu'ont fait plusieurs tueurs en série, persuadés de ne pas être pris et d'être plus forts. C'est pour montrer cette toute-puissance que certains ont acquise vis-à-vis de la police, de l'Etat et de la société. Etant sûrs d'être imprenables. Sobhraj, en plus, s'était évadé plusieurs fois donc il est possible qu'il se soit dit : « Même si je me fais arrêter, j'arriverais peut-être à nouveau à m'évader… » C'est une hypothèse. Seul un entretien avec lui pourrait permettre d'éclairer ses motivations. Mais je pense en tous cas que c'est guidé par ce sentiment de toute puissance et d'être inarrêtable.
Propos recueillis par Emilie Semiramoth, le 15 avril 2021.
Voir de plus:
Entre Me Vergès et le commissaire Moulin.Yves Rénier compte tourner un film sur la vie du «Serpent».
Franck Johannes
Libération
8 avril 1997
Les autorités françaises ne sont visiblement pas ravies de voir débarquer Sobhraj ce matin en France, surtout lorsque celui qui l'attend à l'aéroport est Me Jacques Vergès. L'avocat a expliqué que son client «était français et que, lorsqu'il était en prison en Inde, c'est bien le consulat de France qui s'occupait de lui. Donc, il bénéficiait d'une présomption de nationalité française». Charles Sobhraj a cependant dû batailler ferme pour obtenir un laissez-passer, et il devra ensuite demander un certificat de nationalité. Sûr de débarquer en homme libre, «le Serpent» pourrait cependant entrer par la petite porte, laissent entendre les autorités judiciaires. Me Vergès affirme que, s'il était placé dans un centre de rétention, il ne manquerait pas de protester contre cette «atteinte à la liberté». «La légende lui prête mille forfaits, sourit Me Vergès, mais, à supposer qu'il les ait commis, ils datent de plus de vingt ans, et sont donc prescrits.» Sous bénéfice «d'ultimes vérifications», Sobhraj n'est pas poursuivi en France. André Berthol, député RPR de Moselle, le regrette et assure avoir tout fait pour «faire échec à ce retour triomphant. La prescription efface les crimes, pas la douleur des familles». Le député était très proche de la famille Salomon, dont le fils Luc a traversé en Inde la route de Sobhraj. Le jeune homme de 28 ans est mort «d'empoisonnement» en 1976 après avoir partagé, selon des témoins, un poulet au curry avec Sobhraj, acquitté pour ce crime.
Quelqu'un d'autre, un peu gêné par tout ce tapage, attend Sobhraj depuis un moment: Yves Rénier, l'indispensable commissaire Moulin, qui se verrait bien faire un film sur la vie du Serpent. «C'est une très vieille idée, explique le réalisateur, j'aurais pu le rencontrer dans les années 70 quand j'allais là-bas, à Goa. J'étais même tombé sur un Belge qui est l'un des rares à avoir roulé Sobhraj.» Rénier est allé à deux reprises interroger le détenu à Delhi et n'espérait plus le voir en France. «Au moment où je laissais tomber, Sobhraj m'a appelé.» Rénier entend faire une fiction, mais «pas un film provocateur: je me mets à la place des Salomon, qui ont du mal à admettre que Sobhraj puisse gagner de l'argent avec le récit de ses crimes. Mais c'est l'époque qui est ainsi faite.» André Berthol qui aimerait bien changer l'époque, a travaillé à une proposition de loi pour confisquer ce type de revenus pour les victimes. «Sobhraj a quand même une vie peu commune, souligne Yves Rénier, il est à la fois attirant et repoussant. Intelligent. Manipulateur. C'est un joueur d'échecs».
Voir encore:
Charles Sobhraj, le tueur de touristes
Ce Français de 68 ans, actuellement emprisonné au Népal, a été accusé d'avoir détroussé, et parfois tué, des routards en Asie, dans les années 1970. Portrait d'un homme qui a (presque) toujours su soigner son image et passer entre les mailles du filet.
Jacques Expert et Philippe Broussard
L'Express
16/08/2012
D'abord, un surnom : « le Serpent ». Une appellation reptilienne qui dit à la fois l'art de la fuite et de la séduction, de l'esquive et du poison. Oui, c'est un peu tout cela, Charles Gurmukh Sobhraj : un visage fin, des lunettes de sage, une capacité glaçante à tromper son monde, en particulier les gardiens de prison. Ceux de New Delhi (Inde), où il passa autrefois plus de deux décennies, se souviennent qu'il fut leur prisonnier vedette. Ceux de Katmandou (Népal), où il purge actuellement une peine de vingt années de réclusion, savent qu'avec lui l'histoire n'est jamais vraiment terminée…
« Tant que je peux parler aux gens, je peux les manipuler »
Pour la reconstituer, il faut se méfier d'un écueil : la légende. Dans les archives, les faits, les dates, les noms varient d'une source à l'autre. Avec une certitude, tout de même : c'est à Saigon, l'actuelle Hô Chi Minh-Ville (Vietnam), que tout a commencé. Sobhraj y est né en avril 1944, d'un père indien et d'une mère vietnamienne. Trois ans plus tard, à la séparation du couple, l'enfant reste un temps avec son père à Saigon. Mais celui-ci s'en occupe si peu que sa mère, remariée avec un militaire français, décide de le faire venir en France, pays dont il aura par la suite la nationalité. Mais ce rapprochement n'empêche pas le jeune Charles de connaître une adolescence chaotique de petit délinquant. Premiers larcins, premières condamnations. Dans les années suivantes, il épouse une Française prénommée Chantal et cherche, semble-t-il, à mener une vie « normale ». Las, il multiplie les combines (vol, falsification de chèques…) et décide bientôt de s'exiler en Inde avec sa femme. Intelligent, rusé, parlant plusieurs langues, il se lance dans le trafic de voitures volées. Il lui arrive aussi de s'attaquer à des hippies en quête de paradis artificiels et de liberté. Sa méthode ? Séduire, droguer, détrousser.
En 1971, il monte un « casse » plus ambitieux. En se présentant comme un directeur de casino, il approche une danseuse du ventre dont la chambre d'hôtel, à New Delhi, est située au-dessus d'une bijouterie. Accompagné d'un complice, Sobhraj la séquestre puis perce un trou dans le plancher afin de s'emparer de diamants. Les deux hommes seront arrêtés, peu après, à Bombay. Mais le Français ne restera pas longtemps en détention : après avoir drogué les gardiens, il s'évade et fuit à l'étranger (Afghanistan, Grèce…). Un parcours jalonné d'autres arrestations, et d'autres évasions.
Alors que Chantal finit par le quitter, le voilà en Inde, où il rencontre, en 1975, une jeune Canadienne, Marie-Andrée Leclerc. Ensemble, ils sillonnent l'Asie, s'adonnant au trafic d'héroïne et de pierres précieuses. C'est aussi cette année-là, en Thaïlande, que leur destin bascule. Sobhraj, qui se trouve alors à Pattaya avec Marie-Andrée et un ami indien, se lie avec une touriste américaine de 18 ans dont le corps sans vie sera retrouvé sur la plage, revêtu d'un bikini. A la même époque, d'autres routards sont assassinés en Thaïlande, selon un scénario parfois identique. La presse affuble le mystérieux tueur du surnom de « Bikini Killer ». Pour effacer les traces de ces crimes, il lui arrive de brûler les cadavres.
Pour franchir le frontières, Sobhraj et ses amis utilisent des passeports dérobés à des touristes. Ils retournent à Katmandou, sans savoir que la justice népalaise a enquêté, elle aussi, sur le meurtre d'un couple en décembre 1975. Arrêtés et assignés à résidence, les suspects parviennent à s'échapper. Vers l'Inde, cette fois, où trois autres personnes apparaissent dans leur sillage : un Français, une Anglaise, une Australienne. Le groupe ainsi constitué écume cette région du monde, détroussant d'autres routards. En juillet 1976, ils sont finalement interpellés à New Delhi, après avoir tenté d'empoisonner à la strychnine (?) un groupe d'étudiants français. Etrangement, Sobhraj ne sera jugé que pour tentative de vol et s'en tirera avec douze ans de prison. L'autre Français de la bande est relaxé, l'Anglaise et l'Australienne sont condamnées à six ans de détention. Marie-Andrée, elle, écope de six ans. Par la suite, elle pourra rentrer au Canada, où elle mourra d'un cancer. Sobhraj est à son aise à Tihar, la prison centrale de New Delhi. Il soudoie ses geôliers afin d'obtenir de l'alcool, des livres, parfois même des femmes… Soucieux de son image, il reçoit des journalistes. Certains, sous le charme, le qualifieront de « séduisant ». A son biographe Richard Neville, il confie : « Tant que je peux parler aux gens, je peux les manipuler. » A propos des crimes dont il est accusé, la même explication revient souvent : les victimes étaient des rivaux dans le trafic d'héroïne.
Le Serpent sait que cet épisode indien ne durera qu'un temps. Un autre pays le réclame : la Thaïlande, où il encourt la peine de mort pour l'affaire de Pattaya, en 1975. En connaisseur du droit indien, il orchestre alors une étonnante évasion en 1986 : lors de sa fête d'anniversaire, il offre aux surveillants des bonbons – ou des pâtisseries ou du raisin, les versions divergent – bourrés de somnifères, et s'éclipse déguisé en policier ! Cette cavale sera de courte durée, il s'en doute, il le souhaite. Arrêté à Goa, il est condamné à dix ans de prison supplémentaires. Sa manoeuvre a réussi : entre-temps, la demande d'extradition de la Thaïlande a expiré. Lorsqu'il est libéré, le 17 février 1997, après vingt et un ans passés à Tihar, c'est du côté de Paris, et non de Bangkok, que son sort fait débat : la France, son « pays », rechigne à l'accueillir.
Il a enrôlé un avocat sulfureux, Me Jacques Vergès
En attendant d'être fixé sur son sort, Charles Sobhraj conteste la façon dont la presse le dépeint. Interrogé par Le Monde, il lance : « Ceux qui me décrivent comme le criminel le plus diabolique du siècle ne savent pas de quoi ils parlent. Est-ce que j'ai la tête d'un tueur ? » Au total, il est tout de même soupçonné d'avoir commis au moins une douzaine de meurtres en Asie…
En avril 1997, c'est en star du crime, narguant la justice et les familles des victimes, que le Serpent débarque à Paris. Prévoyant, il a enrôlé un avocat sulfureux, Me Jacques Vergès, ainsi qu'un agent chargé de négocier ses interviews et les droits d'adaptation à l'écran de sa vie. Six ans plus tard, en 2003, il commet tout de même une erreur : retourner au Népal. Reconnu par un journaliste, il est arrêté dans le casino d'un hôtel de Katmandou. Pourquoi avoir pris un tel risque ? Certains médias assurent qu'il avait divers projets, commerciaux et humanitaires, dans ce pays. D'autres évoquent un voyage lié au tournage d'un film. Toujours est-il que Sobhraj doit répondre du double assassinat commis dans ce pays en décembre 1975. Il a beau clamer son innocence, le verdict tombe : vingt ans.
A bientôt 70 ans, le Serpent n'est plus le saute-frontières d'autrefois, mais il continue de séduire. En 2008, il a épousé en prison la fille de son avocate, une « jeunesse » de 22 ans. Aux dernières nouvelles, un film à gros budget reste à l'étude en Inde…
Jacques Expert et Philippe Broussard
Voir aussi:
Charles Sobhraj, serial killer ou beau parleur ?
Parmi les serial killers de légende, on trouve un Français, Charles Sobhraj. Incarcéré au Népal, il affirme être innocent. Portrait d'un séducteur.
De notre correspondante à New Delhi, Vanessa Dougnac
Le Point
15/01/2012
L'hésitation est possible. Sans la masse des uniformes bleus des forces de l'ordre, il serait difficile de considérer que ce chemin boueux, à l'écart d'une artère bondée de Katmandou, mène à l'entrée de la prison centrale du Népal. La vétusté carcérale du sous-continent indien n'a certes plus rien à prouver. « Nom du prisonnier ? » demandent les policiers en formant un barrage devant le guichet des visiteurs. « Charles Sobhraj », le nom du détenu convoité, provoque quelques secondes de silence. « Permission spéciale, prisonnier VIP ! » lance un policier. « Très célèbre », renchérit un autre.
La « célébrité » du Français Charles Sobhraj, il est vrai, a traversé les décennies et les continents. Elle est née en Asie sur les routes des hippies pour échouer jusqu'à ce matin d'hiver dans une prison humide de Katmandou. Entre-temps, l'homme est devenu une légende. Surnommé « Le Serpent » pour ses époustouflants talents d'esquive, Charles Sobhraj est perçu comme l'un des grands assassins de l'histoire récente. D'entrée de jeu, l'encyclopédie en ligne Wikipedia le présente en « serial killer ». Les articles de presse, les films documentaires ou les livres qui retracent sa vie évoquent, non sans une surenchère morbide, un tueur en série machiavélique. Car la légende le sacre en auteur impuni d'au moins douze meurtres commis dans les années soixante-dix : des touristes occidentaux auraient été drogués et détroussés de sa main avant d'être assassinés et même, dans un cas, brûlé vivant à l'essence.
Première incarcération à 19 ans
Tel un scénario de roman noir, la vie de Charles Sobhraj est hors du commun. Sa jeunesse est celle d'un enfant né à Saigon en 1944 de père indien et de mère vietnamienne. Négligé par son père, le garçon vagabonde dans un Saigon violenté par la guerre. Sa mère, qui l'a abandonné pour vivre en France avec un nouvel époux militaire, revient le chercher en 1953, et tente de lui prodiguer une éducation stricte à Paris. Trop tard. À 19 ans, Sobhraj, condamné pour vol de voiture, tâte déjà de la prison à Poissy.
L'histoire reprend quand il s'installe à Bombay en 1970 avec sa femme, Chantal Compagnon, qui donne naissance à leur fille. Sobhraj semble se plaire en Asie. Il multiplie périples, contrebande et trafic de pierres précieuses. Bientôt, il excelle dans sa future spécialité : le vol d'argent et de passeports auprès des touristes étrangers. Son mode opératoire sera immuable. Il se lie d'amitié avec de jeunes routards occidentaux et des hippies en quête d'un nirvana aux parfums de drogue. Il leur prodigue des conseils, leur fait miroiter de « bons plans ». Il est sympathique et inspire la confiance. Les conversations se poursuivent autour d'un verre. L'occasion, pour Sobhraj, de droguer discrètement ses proies. Il les raccompagne alors dans leur chambre et passe leurs affaires au peigne fin.
Bikini Killer
L'escroc s'enhardit au point d'oser un cambriolage assez périlleux. Se présentant en directeur de casino, il séduit une danseuse américaine qui séjourne à l'hôtel Ashoka de Delhi. Il se fait inviter dans sa chambre, qui se situe au-dessus d'une bijouterie…, et perce un trou dans le sol. La police est vite à ses trousses et le « gentleman cambrioleur » doit abandonner son butin. Il est arrêté et s'évade en simulant une crise d'appendicite. Puis il cumule de nouveaux voyages, de la Turquie au Pakistan, de nouvelles arrestations, et de nouvelles évasions, à Kaboul en 1973 et en Grèce en 1975. Entre-temps, face au cycle infernal des délits, sa femme le quitte pour rentrer en France.
C'est alors que s'ouvrirait le chapitre de la violence. De retour en Inde, le bandit séducteur se serait mué en un redoutable tueur en série. Il s'entoure de disciples : Marie-Andrée Leclerc, sa maîtresse canadienne, et l'Indien Ajay Chowdhury, son homme de main. Le trio s'installe à Bangkok. Tout en se lançant dans le trafic d'héroïne, Sobhraj continue celui de pierres précieuses et détrousse les touristes. Mais à la fin de l'année 1975, des cadavres surgissent au rythme effréné des vols.
La liste est lugubre : l'Américaine Teresa Knowlton, à peine majeure, retrouvée morte et brûlée à Pattaya, et la jeune Jennie Bollivar, noyée et abandonnée en maillot sur la plage. Un couple de Hollandais, la Française Anne-Marie Parry, le Turc Vitali Hakim, puis son amie française retrouvée, elle aussi, noyée en simple maillot. Les cadavres de la plage de Pattaya vaudront à Sobhraj le surnom de « Bikini Killer ». Les passeports de plusieurs disparus seront retrouvés dans le coffre-fort de la maison de Bangkok. Fin décembre, le trio se serait rendu à Katmandou et aurait rencontré un couple dont les corps sont plus tard découverts calcinés. Après un bref retour en Thaïlande, la trace de Sobhraj est mentionnée de Goa à Hong Kong, dans de brutales péripéties qui alternent soupçons d'assassinats, cavales, nouveaux acolytes et vols de touristes drogués. L'un d'entre eux, le Français Luc Solomon succombe aux sédatifs. En juillet 1976, quand une vingtaine de touristes français sont pris de crises diarrhéiques dans le hall d'un hôtel de Delhi, Sobhraj est maîtrisé et arrêté. Il avait eu la main trop lourde sur le dosage des poisons.
Manipulation
Les tribunaux indiens ne jugeront pas Sobhraj coupable de meurtre. Pour vols et évasions, il va néanmoins purger 21 années dans la prison de Tihar, à New Delhi. Son charisme et ses combines ont raison de ses gardiens qui l'appellent « Monsieur Charles ». Il gagne même l'amitié des autres prisonniers. « Tant que je peux parler aux gens, je peux les manipuler », a-t-il déclaré à l'époque à son biographe Richard Neville. Et son audace n'est pas ébranlée. En 1986, sachant qu'il est sur le point d'être libéré et extradé vers la Thaïlande où se profile la peine de mort, Sobhraj élabore un subterfuge. Le jour de son anniversaire, il offre des sucreries et des raisins empoisonnés à toute son unité carcérale. Les six gardiens endormis, il s'évade par la grande porte. Tout en prenant tranquillement des photos afin d'éterniser les procédures du procès auquel il s'expose. Il est arrêté deux semaines plus tard en train de dîner, sans se cacher, dans un bar de Goa. Il obtient donc une prolongation de peine en Inde et évite l'extradition à Bangkok. Quand il achève sa condamnation en 1997, le mandat d'arrêt a expiré. Sobhraj est libre. Il part vivre en France où il négocie sa notoriété, ses interviews et même, se flatte-t-il, des scénarios à Hollywood.
Mais son passé va le rattraper. En 2003, il commet une erreur : il revient, en toute légalité, au Népal. Dans les rues de Katmandou, un journaliste le reconnaît et s'offusque de sa présence. Sommées d'agir, les autorités l'arrêtent dans un casino pour le double meurtre de 1975. Rejetant un ultime appel, la Cour suprême de Katmandou confirmera en 2010 la condamnation à perpétuité de Sobhraj, reconnu coupable de l'assassinat au couteau en 1975 de l'Américaine Connie Jo Bronzich. « Sobhraj se voit en un super-héros criminel, a déclaré Ganesh K. C., l'officier de police qui l'a appréhendé. Je crois que c'est un psychopathe. Il ne tue pas pour l'argent, mais pour sa seule satisfaction. Il veut montrer son talent au monde entier. » Quant à l'intéressé, il nie avoir déjà mis les pieds au Népal avant son arrestation. « Je suis innocent, dit-il, je n'ai absolument rien à voir avec cette affaire. » Sa volumineuse pétition de 449 pages demandant une révision du jugement a été rejetée en décembre. Sobhraj en reste donc à une peine maximale de vingt années de prison avec un minimum de treize années, sachant qu'il en a déjà accompli huit.
Charmeur
Aujourd'hui, Charles Sobhraj a 67 ans. Du fond de sa cellule, son éternelle casquette vissée sur la tête, il n'a rien perdu de son aura. Fidèle à son grand talent, Le Serpent continue à aimanter des femmes intelligentes. Et pas des moindres : celle qui le défend – gratuitement – en France, Isabelle Coutant-Peyre, avocate connue pour ses clients radicaux ; à Katmandou, Sobhraj a hypnotisé d'amour une énième conquête : la Népalaise Nihita Biswas, 22 ans, sa traductrice. Les deux tourtereaux se sont mariés le 9 octobre 2008 lors d'une cérémonie hindoue organisée dans la prison. Dans la foulée, Sobhraj a rallié à sa cause la mère de sa jeune épouse, l'avocate Shakuntala Thapa, issue d'une vieille famille aristocratique népalaise.
Toutes le dépeignent en termes affectueux. Isabelle Coutant-Peyre le voit comme « un romantique, un aventurier, un type qui a trempé dans de sales milieux, mais qui n'a rien d'un tueur en série. » Shakuntala Thapa, sa combative avocate népalaise, parle d'un « homme généreux et amical ». Nihita retient « sa grande gentillesse, son aura, sa force et sa patience ». Toutes sont convaincues de son innocence. « Je ne pense pas qu'un homme puisse changer, explique la jolie Nihita. Celui qui est mon mari aujourd'hui ne peut pas avoir commis des crimes hier. » L'an dernier, Nihita est allée jusqu'à participer au Big Brother indien, une émission de télé-réalité, lors duquel elle a farouchement défendu son mariage. Avec une intensité qu'elle continue à revendiquer : « Notre amour est de plus en plus fort. »
« Je suis certain d'être acquitté »
Plusieurs entretiens téléphoniques avec Sobhraj, faute de permission de visite, révèlent un homme courtois et agréable. Le Serpent n'a pas changé de peau. L'homme est posé, la conversation facile. Il discute de ses projets de livre, de son cas judiciaire et de sa famille. Glisse quelques « secrets », dont « il ne faut pas parler ». Distille les informations. Alterne le personnel et le professionnel. Surtout, il montre une véritable énergie pour organiser et maîtriser sa situation. Dans sa cellule, il passe des heures à écrire et à travailler sur ses ressorts judiciaires. Sobhraj semble habité par l'évidence que le dernier acte de sa vie ne peut se jouer dans une sordide prison népalaise. « Je suis certain, nous écrit-il, que je serai acquitté. »
Et de fait, les pièces présentées au procès accumulent les irrégularités dans la procédure et les délais. « Des photocopies, et non des documents originaux, ont servi de preuves », souligne Me Shakuntala Thapa, qui dénonce « la corruption du système népalais ». Me Isabelle Coutant-Peyre s'insurge face à un « dossier entièrement falsifié au moyen de fausses fiches d'hôtel et de témoignages inventés ». D'après l'avocate, « on fait payer à Sobhraj sa réputation ». Au-delà, elle accuse les autorités françaises de « discriminer » son client : « La France attend simplement qu'il meure dans les geôles népalaises. » Et du côté de l'ambassade de France à Katmandou, le sort de Sobhraj semble susciter l'agacement. « C'est du réchauffé, cette histoire ! » juge le service consulaire averti de notre enquête, avant de grommeler qu'il a « déjà assez à faire avec les problèmes des touristes français ».
Vantardise
Pourtant, Sobhraj fera peut-être encore parler de lui. Car Isabelle Coutant-Peyre a saisi le Comité des droits de l'homme des Nations unies et a déposé une plainte contre l'État du Népal. Le 27 juillet 2010, le Comité a fait droit à cette plainte en relevant un procès inéquitable et des violations de droits à l'égard de Sobhraj. L'affaire pourrait avoir des suites, bien que le Népal ne semble pas vraiment disposé à « réparer ses torts ».
S'il est innocent, Sobhraj aura activement creusé sa propre tombe. Non sans vantardise, il a toujours joué l'ambiguïté sur ses exploits criminels. Et puis, bien qu'il le réfute, il y a eu le fameux témoignage de Richard Neville, auteur de La vie et les crimes de Charles Sobhraj, publié en 1979. L'écrivain fait état des « aveux » de Sobhraj qui lui aurait narré les meurtres, détails sordides à l'appui. Bien sûr, la « légende Sobhraj » a pu aussi s'emballer et exagérer ses méfaits en lui mettant sur le dos tous les cadavres de toxicomanes de l'Asie des années hippies. Car le portrait du Serpent dépasse la réalité. Décrit par la presse anglophone des années quatre-vingt comme un « expert en karaté aux petits yeux perçants » ou un « félin glacial aux yeux énormes »… Dans les livres ou les articles consacrés à sa vie, les dates, les victimes, les noms, les lieux, les détails ne sont jamais les mêmes. Le roi de la manipulation et du mensonge a su brouiller les pistes et fabriquer sa légende, mais il s'y est perdu lui-même.
Voir également:
Sobhraj in India
Charles Sobhraj hated India, but the country got to him in the end
Ahead of the movie 'Main Aur Charles', which revisits the criminal's jailbreak from Tihar in the 1980s, a look at his escapades.
Nandini Ramnath
Scroll.in
Oct 27, 2015
An international man of mystery of Indian extraction is a rarity. But if India has not rushed to embrace Charles Sobhraj as one of its own, it is with good reason. The half-Sindhi and half-Vietnamese criminal despised his Indian heritage, and used the country as one massive crime scene. India was where his father had relatives and maintained one of two households, where Charles Sobhraj first arrived to spend time with an extended family he had never met before, where he committed fraud, robbery and murder, and where he was arrested and sentenced for lengthy periods.
Sobhraj's exploits include several audacious jailbreaks, one of which is the basis of the upcoming movie Main Aur Charles. Written and directed by Prawaal Raman, the October 30 release stars Randeep Hooda as the man who walked out of Tihar Jail in 1986 and then engineered his re-arrest to buy himself more jail time. Sobhraj wanted to remain in an Indian prison to avoid being extradited to Thailand, where he faced a possible death rap for a series of brutal murders committed in the mid-1970s, and he manipulated the Indian judicial system with the same ease with which he twisted the confidence of countless family members, victims and girlfriends over the course of two decades.
Sobhraj is now 71, and has been serving time in a Nepalese prison since 2003 for murders committed there during the '70s.
In 1975, after escaping from a Greek prison,  Sobhraj boarded a plane to India for only his second extended trip to the country. But his feelings about the subcontinent, as reported by Richard Neville and Julie Clarke in the book Charles Sobhraj,  weren't exactly positive: "How he hated India, except as a land of easy pickings, and although its blood flowed through his veins, he rarely acknowledged it."
Charles Sobhraj is based on extensive interviews conducted with the frequent felon in Tihar Jail in 1977, when he was on trial for a failed attempt to rob a French tour group. Although Sobhraj later disowned the book – he is a man who likes to be in charge of his mythos – Neville and Clarke had no doubt about his culpability. "I had come to Delhi with some vague theory of Charles as a child of colonialism revenging himself on the counter-culture," Neville, a prominent figure of the Australian counter-culture himself and the co-editor of the magazine Oz, writes in the epilogue. "Instead, I was dazzled by a brilliant psychopath."
Raman clarified that Main Aur Charles is not a biopic but "an account of a chargesheet". The movie is set in the '70s and '80s, and also stars Richa Chadha as a lawyer who is drawn by Sobhraj's animal magnetism. "The movie is about a jail break and the subsequent police investigation," said Raman, who has previously directed Gayab and 404. "The basic idea is to do justice to the determination of people involved in the case. It is a fictionalised account, which is why I didn't need to seek permission to make the film."
Sobhraj first came to notice in the '70s after a series of murders of American and European tourists in Bangkok that were pinned on him and his collaborators. Even while Neville and Clarke were interviewing Sobhraj in Delhi in 1977, American journalist Thomas Thompson was researching Serpentine, an exhaustive account of the crook's life and crimes. Serpentine ends with Sobhraj's conviction by the Supreme Court of India on August 8, 1978, on charges of culpable homicide and robbery. The subject outlived the author: Thompson died from a liver disease in 1982, which his family believes he contracted during his research on Serpentine.
Sobhraj also inspired the mini-series Shadow of the Cobra, starring Art Malik and made in 1989 for Australian television. Sobhraj might have appeared in the movies himself if he hadn't been occupied with drugging tourists and relieving them of their possessions and passports. Thompson describes a moment from 1971, when Sobhraj was in Mumbai's Colaba tourist district, casing out various hospitality establishments.
"Once Charles had been asked by a director to be an extra in a crowd scene that required foreign faces, and although he did not have the time at that moment, the idea of becoming a film star someday was tucked in one corner of his head," Thompson writes.
There are traces of Sobhraj in the half-Indian and half-Chinese character played by Danny Denzongpa in Mahesh Bhatt's 1979 Lahu Ke Do Rang. (If a movie on Sobhraj had been made in those years, Denzongpa would have a shoo-in for the role). Two decades later, Sriram Raghavan was among the filmmakers keen on bringing aspects of Sobhraj's life to the screen, and he started preliminary research on the subject.
"He is a fascinating character with an Indian connection," Raghavan said. "The screenplay never got written, and I don't know how I would have tackled the subject." Elements of the smuggler's persona crept into Saif Ali Khan's character in Raghavan's 2004 thriller Ek Hasina Thi, especially Sobhraj's widely acknowledged charm, which allowed him to "befriend a cabbie as easily as a big shot", the filmmaker added.
In the early 2000s, the Mumbai production company SBI Impresario, set up by Sorab Irani, set out to make a biopic based on Sobhraj's memoir, The Aftermath. The movie was called Bottomline. Jackie Shroff was to have played the criminal, who had been spending time in London after serving out his prison sentence in India, and British author Farrukh Dhondy was to have written the screenplay.
In a blog published in 2013, Sorab Irani's daughter, filmmaker Oorvazi Irani, details their colourful encounter with the criminal in 2002, adding that "the film is "still under production and not yet made". In 2007, Dhondy published a novel based on Sobhraj's crimes, titled The Bikini Murders.
Saigon to France to India
As anyone who has followed his story well knows, Sobhraj's life is difficult to summarise in a single movie. He was born on April 6, 1944, during World War II in Saigon, in the territory then known as French Indochina. He was christened Gurmukh, a name his Vietnamese mother Song found hard to pronounce. He was the illegitimate son of a short-lived union between Song, variously described as a shop assistant and bar hostess, and Hotchand Bhawnani Sobhraj, also variously described as a humble tailor (by Thompson) and a moneylender and successful owner of two tailoring shops (by Neville and Clarke).
"The little boy was called Gurmukh, an Indian name that Mr Sobhraj had come up with, although the child had no official identity," Thompson writes. "Wartime records had been poorly kept, and aside from an entry in a hospital record, the baby did not exist in the eyes of the transitional government."
Unwanted by his father, Sobhraj was taken to France by Song when she married a French soldier. His official name was Hotchand Bhawnani Gurmukh Sobhraj, and his new moniker emerged in the country that eventually granted him citizenship, perhaps because the precocious boy delighted in mimicking the actor and filmmaker Charles Chaplin. In 1959, when he was 15, his name was entered in church records as Charles Gurmukh Sobhraj.
Before he could become a French citizen, Sobhraj had to face his Indian heritage. On his mother's request, Hotchand sent Charles to his family home near Pune for a few months in 1961. The idea was to spend enough time in India to qualify for citizenship, but Sobhraj hated his relatives, the food, and the climate, and he eventually escaped to Saigon as a stowaway on a ship. He was sent back to India by his father in 1962, but was not allowed to disembark because he did not have the proper papers.
Sent back to his mother in Marseilles and granted a temporary visa, Sobhraj embarked on a series of petty crimes that nearly got him kicked out of his adopted homeland. He was finally declared a French citizen by 1970 through his mother since she was a natural-born citizen of a former French colony. However, Sobhraj's destiny lay in the country he had so strenuously rejected. According to Thompson, the French consul official who granted Sobhraj his citizenship declared, "This man, someday he will meet his fate in India."
That year, Sobhraj travelled again to India with his wife, Chantal. She gave birth to their daughter, Madhu, in a hospital in Mumbai. Sobhraj "moved easily into Bombay's international colony", Thompson writes. Among his friends were the associate director of the Alliance Francaise, who offered the silken-tongued émigré and his family an apartment at a discounted rate.
Sobhraj described himself as a businessman, but his trade was selling used and stolen cars to the city's elite who, for all their wealth, have never shied away from a good bargain. "Charles' popularity among the Bombay affluent was confirmed when he demonstrated his ability to procure shiny and apparently new Alfa Romeos, BMWs, Maseratis and Mercedes," Neville and Clarke write. Sobhraj's poor opinion about Indians was cemented during this phase, according to the authors. "They were so passive and dishonest at the same time… Charles was proud and ambitious and the only thing he liked about Bombay was the Taj Mahal Hotel, that symbol of wealthy, aristocracy and power," they write.
Crime Scene India
Between 1971 and 1978, according to his confession and Thompson's investigation, Sobhraj committed a series of crimes in various countries, including a failed attempt to rob an emporium at Hotel Ashok in Delhi in 1971. Upon being caught, he faked an appendix problem (an appendectomy was performed on him nevertheless) and, with Chantal's help, managed to escape from the hospital. Serpentine documents Sobhraj's frantic cross-border movements over the next few years – he fetched up in Kabul, Istanbul, and Athens, and slipped out of prisons upon arrest. By mid-1975, Sobhraj was back in India, posing as Alain Gautier, a photographer with the Paris-Match magazine, and winning the confidence of tourists whom he would later rob.
Sobhraj's modus operandi included seducing women who became pliant and loyal accomplices. "He was a women's fantasy of one moment of adventure – and danger," his half-brother Andre told Thompson. Among Sobhraj's most devoted lovers was Marie-Andree Leclerc, a Canadian who was accused of helping him commit several dastardly crimes, including at least five murders in Bangkok in 1975. She was around when he unsuccessfully drugged several French tourists at Hotel Vikram in Delhi in July 1976. They were arrested and lodged at Tihar, from where he staged his sensational jailbreak.
Sobhraj thrived on the permissive mores of the '70s, and many of his victims were hippies and backpackers who were unable to see beyond his smooth sales pitch, said Julie Clarke, the co-author of Charles Sobhraj, in an email interview. "The fact that young unsophisticated Westerners were suddenly travelling in Asia in great numbers, and had a hippie culture of trusting everyone, provided such an easy target for him," Clarke said. "The cultural use of marijuana had everyone a bit too relaxed."
Perhaps it is not so surprising after all that Indian filmmakers have balked from bringing Sobhraj's misadventures to the screen, even though the '70s saw a spate of anti-hero movies across languages. The Hindi film industry in particular delighted in packing the screen with gamblers, spies, thieves, con-men, smugglers, molls and drug dealers. Yet, the morality of the characters remained black and white: heroes were misguided or pretending to be so, heroines lost their waywardness once they fell in love, and villains remained unrepentant and got their comeuppance.
Sobhraj doesn't quite fit into this neat matrix. However, present-day popular cinema, which is more interested in psychological realism, is perhaps the best placed to examine his complex personality.
"My view is that he is a classic psychopath; we are looking at a mental illness," Julie Clarke said. "He is not a hero in any sense. He fascinates those who are gullible (which is a human condition as most of us don't come across psychopaths in the normal course of life.)"
Real versus reel
Raman's Main Aur Charles will contrast the outlaw's actions with those of the upright police officers who go after him. Nandu Madhav plays Madhukar Zende, the Mumbai police officer who arrested Sobhraj in Goa after his jailbreak. Zende had been staking out various establishments in Goa, and he famously walked up to Sobhraj at a restaurant in Porvorim, grabbed his arm and said, "Hello Charles, how are you?"
One of the key characters in this episode is Amod Kanth, who was Deputy Commissioner of Police in Delhi when Sobhraj made his escape. Kanth, who has retired from the police force and runs the non-governmental organisation Prayas, is portrayed by Adil Hussain in Main Aur Charles.
Kanth has been a part of several high-profile investigations, including the assassination of former prime minister Rajiv Gandhi, the Jessica Lall murder, and the BMW hit and run killing. "In the canvas of my experience, Sobhraj stands out as a character, and not in a good sense," Kanth said. "He was in my custody for over a month, and I interrogated him. I would never allow him to sit on a chair and made him sit on the floor."
Sobhraj's mesmerising hold over men and women has been well documented. "He always parades his masculinity as if he were afraid it would go away," a former girlfriend told Thompson. But Kanth remains unimpressed. "His character is slimy, and there is nothing charismatic about him, whatever his admirers might feel," Kanth said. "He is a restless and fundamentally devious character."
Which makes him ripe screenplay fodder. Prawaal Raman emphasised that while Main Aur Charles does not glorify Sobhraj, the filmmaker is not sitting in judgment on him either. "When there is a fight between good and evil, the battle is more interesting than who wins," Raman said. "The movie is about an enigmatic man, a very focused cop, and their basic confrontation. I have taken a bird's eye view."
Voir de même:
La nébuleuse affaire Marie-Andrée Leclerc
La Québécoise Marie-Andrée Leclerc a été déclarée coupable du meurtre et du vol de touristes en Asie avec son compagnon de voyage Charles Sobhraj.
Radio-Canada
Apr 13 2021| Mis à jour le 13 avril 2021
La récente minisérie The Serpent raconte l'histoire du tueur en série français Charles Sobhraj et de sa compagne, la Québécoise Marie-Andrée Leclerc. Était-elle victime ou meurtrière? Retour en archives sur une affaire tout aussi scabreuse qu'énigmatique.
À la fin des années 70, l'affaire Marie-Andrée Leclerc a fait couler beaucoup d'encre. Comment une secrétaire médicale de Lévis est-elle devenue la femme la plus recherchée d'Asie?
Pendant un périple d'un an, de 1975 à 1976, la Québécoise aurait participé aux meurtres de plusieurs touristes européens et nord-américains en Asie.
En août 1976, elle est arrêtée et incarcérée à la prison de Tihar, en Inde. Elle devra y demeurer plusieurs années en attente de son procès. Ses conditions de détention lui attirent une certaine sympathie.
Marie-Andrée Leclerc nie être une meurtrière et prétend plutôt avoir été sous l'emprise de Charles Sobhraj, un criminel indo-vietnamien avec qui elle voyageait.
Six ans plus tard, elle sera inculpée et condamnée à la prison à perpétuité avec son complice.
Elle aurait aidé Charles Sobhraj à droguer des voyageurs naïfs pour leur dérober argent et passeports, puis s'en débarrasser.
Ce reportage du journaliste Yves Désautels au Téléjournal du 24 juillet 1983 est présenté lors de son retour au pays.
Partie pour un voyage en Inde qui ne devait durer que quelques mois, la voici huit ans plus tard, épuisée, devant se déplacer en chaise roulante, meurtrie physiquement et moralement, mais visiblement heureuse d'être de retour au pays.
La jeune femme étant atteinte d'un cancer, la Cour suprême indienne l'autorise à revenir temporairement au Canada afin de se faire soigner.
Son retour lui donne l'occasion de publier un livre sur son histoire qui compte cependant plusieurs zones d'ombres.
Le témoignage de Marie-Andrée Leclerc
Moins d'un an plus tard, le 20 avril 1984, Marie-Andrée Leclerc meurt à Québec des suites d'un cancer de l'utérus.
Le reportage du journaliste Jacques Plante au Téléjournal montre quelques extraits d'une entrevue qu'elle a accordée à Radio-Canada lors de la publication de son livre.
On y découvre une femme charmante, toute délicate et en apparence sereine. Cela pourrait expliquer pourquoi plusieurs Québécois l'ont crue innocente jusqu'au dernier moment.
La Lévisienne prétendra jusqu'à sa mort qu'elle ne savait rien des activités meurtrières de Charles Sobhraj, disant plutôt avoir été sa victime. Il lui aurait dérobé tout son argent et aurait fait en sorte que son passeport soit inutilisable. Elle était à sa merci, écrit-elle dans son livre.
Elle affirmera également ne pas avoir été amoureuse de son compagnon, qui se disait négociant en pierres précieuses.
Pourtant, elle va le rejoindre en Asie quelques mois à peine après l'avoir rencontré en 1975 lors d'un premier voyage en Inde. Son journal intime, obtenu par les autorités thaïlandaises, exprime également le contraire.
L'enquête de la journaliste Huguette Laprise
Outre le livre Je reviens…, publié aux Éditions Stanké en 1983, L'Affaire Marie-Andrée Leclerc d'Huguette Laprise permet un certain éclairage sur cette histoire.
Envoyée spéciale du quotidien La Presse, la journaliste s'est rendue à trois reprises en Asie pour couvrir l'affaire Marie-Andrée Leclerc. Elle met en doute l'innocence complète de la Québécoise.
À l'émission Le Point Médias du 5 novembre 1993, la journaliste Madeleine Poulin s'entretient longuement avec Huguette Laprise.
Elle explique être allée à la rencontre de Marie-André Leclerc en Inde à la suite du mandat d'arrestation international d'Interpol.
« Je suis vraiment partie avec cette idée d'aller aider une Québécoise qui est mal prise », raconte-t-elle.
Mais au cours de son enquête, la journaliste découvre un dossier très chargé et documenté. Les faits et les témoignages qu'elle recueille au Népal, à Hong Kong et en Thaïlande sont accablants.
On ne peut pas être dans un appartement et qu'il y ait des gens qui sont enchaînés dans notre appartement sans les voir!
Lorsque la journaliste la visite en prison, Marie-Andrée Leclerc parle comme une petite fille naïve, se disant en bien mauvaise posture et appelant à l'aide.
Huguette Laprise croise également Charles Sobhraj au palais de justice. Un personnage qu'elle décrit comme antipathique qui a tout d'un psychopathe et auquel Marie-Andrée Leclerc semble encore très attachée.
Marie-Andrée Leclerc était très certainement sous le charme de Charles Sobhraj, mais sous son emprise, sans voir tout ce qu'il tramait? Tous les éléments d'information colligés par la journaliste Huguette Laprise vont dans le sens contraire.
« Après toutes ces années-là, ce que je peux dire, c'est que cette fille a eu un destin très très triste, abominable », conclut la journaliste de La Presse.
Voir de plus:
23 avril 2021C'est petit, le Québec, quand même. Au milieu des années 60, le comédien Marcel Lebœuf, originaire de Lévis, se faisait garder par Marie-Andrée Leclerc. Oui, oui. La Marie-Andrée Leclerc, alias la belle Monique, que le monde entier a redécouverte depuis la mise en ligne de la minisérie Le Serpent sur Netflix, au début du mois.
La famille Lebœuf vivait alors rue Fraser, tandis que les Leclerc vivaient à côté, rue Déziel, près du Collège de Lévis.
« Elle m'a gardé de 8 à 11 ans. Elle avait alors 17 ou 18 ans. Je la trouvais donc belle. Je pense que j'étais amoureux d'elle », se souvient Marcel Lebœuf.
Encore mieux, maintenant : la fille de Marcel Lebœuf, l'actrice Laurence Lebœuf, a passé deux auditions, en décembre 2018, pour décrocher le rôle de Marie-Andrée Leclerc dans Le Serpent. C'est le genre d'histoire qui ne s'invente pas.
À Montréal, Laurence Lebœuf a enregistré trois scènes, dont celle où l'empoisonneuse Marie-Andrée/Monique entre dans la chambre des deux touristes néerlandais drogués. La vidéo a ensuite été transmise à la société Mammoth Screen, qui a produit Le Serpent pour la BBC et Netflix.
Les producteurs l'ont rappelée pour un deuxième bout d'essai, mais Laurence Lebœuf n'a pas obtenu le rôle, qui a été attribué à Jenna Coleman (Doctor Who), incapable de parler français, comme la minisérie nous le prouve pendant huit épisodes d'une heure. Ce qui est affreusement gênant pour une émission avec un tel budget et un souci maniaque du détail historique.
« C'est frustrant de voir qu'ils ont pris une Britannique pour jouer une Québécoise. Je ne peux pas y croire. Pour nous autres, ça fait mal, ça me fait un pincement pour notre représentation à la télé. Je suis certaine que la barrière de la langue a empêché Jenna Coleman d'être à son meilleur. »
— Laurence Lebœuf
« Même si ce n'est pas moi qui l'ai obtenu, j'aurais vu une Evelyne Brochu ou une Sophie Desmarais dans ce rôle », raconte Laurence Lebœuf, après une journée de tournage de la télésérie Transplant de CTV, à Montréal.
Encore pire, selon Laurence Lebœuf, et je partage son avis à 100 % : la scène où Marie-Andrée Leclerc appelle sa mère, Marie-Paule, à Lévis, à la fin de la série. Les deux Québécoises pure laine se parlent alors dans un français incompréhensible même pour des téléspectateurs francophones. Il faut ajouter les sous-titres pour décoder leur échange. « Avec les budgets qu'ils ont, c'est tellement frustrant de voir ça », soupire Laurence Lebœuf.
Comme Laurence Lebœuf avait déjà passé des auditions pour d'autres séries de la BBC, elle se trouvait dans le circuit pour briguer des rôles prestigieux comme celui de Marie-Andrée Leclerc, cette secrétaire médicale de Lévis qui a fait les manchettes, au milieu des années 70, après avoir accompagné le psychopathe Charles Sobhraj dans une cavale meurtrière en Thaïlande, au Népal et en Inde.
Catherine St-Laurent, qui campe Noélie St-Hilaire dans District 31, a également soumis une vidéo d'audition pour jouer Marie-Andrée Leclerc dans Le Serpent. Elle non plus n'a pas été retenue.
Avec le succès qu'elles remportent dans des téléséries internationales (Mary Kills People, Hannibal, Letterkenny ou Revenge), pourquoi aucune actrice d'ici n'a été considérée pour Le Serpent ? La société de production de la minisérie, Mammoth Screen, dont le siège est à Londres, n'a pas répondu à ma demande d'entrevue.
Vérification faite, ni Karine Vanasse ni Caroline Dhavernas, ni Magalie Lépine-Blondeau, toutes des actrices bilingues qui ont brillé à l'étranger, n'ont été appelées pour Le Serpent.
Cette histoire de langue n'est pas un détail anecdotique ni du chauvinisme mal placé. C'est un enjeu de crédibilité pour une série qui n'a pourtant pas lésiné sur les moyens pour reconstruire les années 70 en Asie du Sud-Est et à Paris.
En entrevue avec le magazine Entertainment Weekly, l'actrice Jenna Coleman a révélé avoir appris ses répliques de façon phonétique, avec l'aide d'un coach vocal. La comédienne n'a eu que « trois ou quatre semaines pour maîtriser » notre langue. C'est un échec cuisant, n'ayons pas peur des mots. « Sais toune étchèque kwuizan », dirait sans doute Monique dans Le Serpent.
Quarante-cinq ans plus tard, l'histoire abracadabrante de Marie-Andrée Leclerc, digne d'un polar de John le Carré, fascine toujours autant. Comment la secrétaire du réputé chirurgien orthopédiste Georges-Albert Daigle de Lévis, une jeune femme de 29 ans très pieuse, a-t-elle pu succomber au charme d'un tueur en série comme Charles Sobhraj ?
En 1983, le journaliste de la station radiophonique CJRP de Québec Jean-Luc Vachon a publié un livre intitulé Marie-Andrée Leclerc – Victime, aventurière ou meurtrière ?
Avec l'aide du père capucin Alain Picard, établi à Varanasi, c'est lui qui a ramené Marie-Andrée Leclerc de New Delhi à l'aéroport de Québec, en juillet 1983. Emprisonnée en Inde, Marie-Andrée Leclerc avait alors obtenu une permission spéciale pour rentrer au pays et soigner un cancer.
Les comptes rendus de l'époque parlent à la fois d'un cancer de l'utérus et d'un cancer des ovaires. Il semble que la maladie était généralisée quand la Lévisienne a été vue par un médecin québécois.
En se rendant interviewer Marie-Andrée Leclerc en Inde, le reporter Jean-Luc Vachon, 42 ans, a contracté la malaria et en est mort en décembre 1983. Marie-Andrée Leclerc a succombé à son cancer cinq mois plus tard, en avril 1984, à l'âge de 36 ans.
« Pour mon père, je crois que Marie-Andrée a d'abord été une aventurière, puis une victime. Mais une victime qui collaborait », avance la fille de Jean-Luc Vachon, Isabelle Vachon.
Si les allers-retours dans le temps ne vous effraient pas – il y en a des dizaines et des dizaines par épisode –, The Serpent vous charmera avec ses aventures exotiques dangereuses. Tout le contraire de l'accent de Jenna Coleman, qui repousse et effraie, tel le cobra indien le plus venimeux de la planète. Envoyez des secours, ça presse.
Voir encore:
Le Serpent: si on oublie l'accent [VIDÉO]
Richard Therrien
Le Soleil
13 avril 2021
CHRONIQUE / Au Québec, Le Serpent fait surtout jaser pour l'accent québécois invraisemblable de son actrice principale, la Britannique Jenna Coleman. Mis à part cet irritant majeur, la série britannique de huit épisodes mérite qu'on s'y intéresse.
Deuxième titre le plus regardé sur Netflix au Canada mardi, Le Serpent s'inspire librement de l'histoire du tueur en série Charles Sobhraj et de celle qu'on présente comme sa complice, la Lévisienne Marie-Andrée Leclerc. Bien réelle, l'affaire hautement sordide remonte aux années 70 et avait été suivie comme un feuilleton dans les journaux.
Ce Serpent, qui porte bien son surnom, c'est un psychopathe qui se fait appeler Alain, accessoirement marchand de pierres précieuses français, qui charme ses victimes en leur faisant miroiter beaucoup d'argent, avant de les droguer, de les faire disparaître de manière atroce et de voler leur identité.
Secrétaire médicale, Marie-Andrée Leclerc a fait sa connaissance lors d'un voyage en Inde en 1975. Elle est soudainement envoûtée par ce «Alain». Dès lors, ils entretiennent une correspondance enflammée.
«Je me languis de tes caresses et de tout ce que les prochaines semaines nous réservent», lui écrit-elle dans une de ses lettres roses, avant de tout quitter pour lui. Elle accepte même de changer son prénom pour Monique dans cette vie empruntée que ce playboy veut lui offrir, une alternative rêvée à son existence banale.
Elle découvre rapidement les véritables intentions de son gourou, qui utilise toujours le même stratagème diabolique. Et elle choisit de rester malgré tout. «Marie-Andrée hurle pour que tout s'arrête mais Monique, elle, n'a pas le choix», se dit-elle à elle-même.
En parallèle, on suit l'enquête d'un diplomate hollandais en Thaïlande, Herman Knippenberg (Billy Howle), sur la disparition d'un jeune couple de touristes dans des circonstances vraiment étranges. Prise au sérieux par personne, la disparition de hippies ne suscite que rires et moqueries, jusqu'à ce que Knippenberg mette la main sur un journal intime, qui confirme ses soupçons. Le personnage est à peu près le seul vraiment attachant et sa quête pour trouver le coupable y est pour beaucoup dans l'intérêt de cette série.
Cette histoire est un film en soi. Il n'y a qu'à relire les journaux de l'époque pour comprendre à quel point le sort de Marie-Andrée Leclerc, condamnée ou défendue de part et d'autre, a fasciné la population.
Il faut souligner la qualité de la reconstitution d'époque, looks inclus, tout comme la trame musicale, qui nous sert Gainsbourg, Aznavour et Dutronc. Tahar Rahim, proclamé meilleur acteur aux César en 2010 pour son rôle dans le film Un prophète, excelle dans le rôle du Serpent. Chacune de ses apparitions donne froid dans le dos.
Bien que le suspense ne manque pas, la série abuse des sauts dans le temps, sans qu'on en sente réellement la nécessité. «Trois mois plus tard, quatre mois plus tôt…», tout ça devient parfois étourdissant.
À défaut d'engager une actrice québécoise – il n'en manque pourtant pas –, il aurait été tout simple de faire doubler les propos en français de l'actrice britannique dans un québécois potable. Mais chez Netflix, ces considérations sont secondaires; ils ont dû se dire: qui, à part les Québécois, feront la différence? On engage de vrais Français, de vrais Britanniques, de vrais Thaïlandais… mais une vraie Québécoise?
Si le doublage ne vous incommode pas, c'est pour une fois l'option la plus sage; la version française biffe le faux accent de Jenna Coleman. Reste que «Monique» de Lévis parle alors avec un accent français mais compréhensible. À vous de voir.
Revenue à Québec parce qu'elle souffrait d'un cancer incurable, Marie-Andrée Leclerc est décédée à 38 ans en 1984. Encore aujourd'hui, la véritable nature de son implication dans les meurtres de Sobhraj fait débat. Quant au Serpent, il est toujours en vie et purge une sentence à vie dans une prison népalaiseReal life Herman Knippenberg details how accurate The Serpent is to true events
Voir aussi:
Billy Howle plays the Dutch diplomat in the BBC drama
Francesca Shillcock
Hello !
February 07, 2021
The Serpent has been shocking fans in recent weeks not only due to its realistic performances but the tragic true story behind it – and now, a real life contributor to the story has opened up about the accuracies in the showHerman Knippenberg was a Dutch diplomat tasked with investigating the string of murders that were occurring across Thailand, Nepal and India in the 1970s at the hands of heinous criminal Charles Sobhraj.In the BBC drama, Herman is played by Billy Howle (MotherFatherSon, On Chesil Beach) and it seems the real Herman was impressed by his performance.
Appearing on Loose Women this week, the former diplomat, now 76, told the panel how true the life the show is. « I think that Billy Howle did a fantastic job. It was so real at times, some of the scenes I saw. »
He added: « I was gripped myself and had to make up my mind whether indeed it was as Billy Howle played it or as I had experienced it, it came dangerously close. »
Herman Knippenberg appeared on Loose Women this week
Herman, who now lives in New Zealand with his wife Vanessa after divorcing his wife Angela (portrayed in the show by Ellie Bamber), also detailed his state of mind and determination while investigating the serious crimes across Asia.
« It was absolutely imperative to stop the killings. As I have said to friends before, even if it was not in the parameters of my work, if I could make the difference I felt in that moment I could and I would. »
He continued: « It would give me the chance to extend a warning to travellers, they have to be careful because in paradise there may be the serpent lurking somewhere, » Herman told the ITV programme. It's absolutely necessary when someone goes to other countries they are careful about meeting people. »
Voir également:
The Serpent: What happened to Herman Knippenberg? Where is Herman now?
THE SERPENT is the new true-crime series on BBC One and the BBC iPlayer. Billy Howle portrays Herman Knippenberg but what happened to Herman and where is he now?
Molli Mitchell
The Express
Jan 27, 2021
The Serpent on BBC is based on the harrowing crimes of French serial killer, Charles Sobhraj (played by Tahar Rahim). Dutch junior diplomat Herman Knippenberg (Billy Howle), found himself in a cat and mouse chase with Sobhraj, building a case against the killer throughout the 1970s with his wife Angela Knippenberg (Ellie Bamber). What happened to Herman Knippenberg and where is Herman now?
What happened to Herman Knippenberg?
Herman Knippenberg is former Dutch diplomat, who was based at the Dutch Embassy in Bangkok, Thailand in the 1970s.
The position of the third secretary at the embassy in Thailand in 1975 had been Knippenberg's first major foreign posting at the time.
He had begun looking into the disappearance of two Dutch travellers, Henk Bintanja, 29 and Cornelia Hemker, 25, in 1976.  He soon discovered the pair were not only dead but had been murdered. Bintanja and Hemker had also been misidentified as two missing Australian backpackers.
Knippenberg, who was 31-years-old at the time, began his search for their killer, leading himself down a dark path of murder and deceit. He believed the deaths of his two Dutch came at the hands of a serial killer and he began to look into several other missing tourist cases.
Alongside his wife Angela, and the help of Belgian diplomat, Paul Siemons (Tim McInnerny), they began to delve deeper a series of murders across the Hippie Trail in the late 1970s, leading them to one man: Charles Sobhraj.
During his research, the diplomat turned detective, was led to Nadine (Mathilde Warnier) and Remi Gires (Grégoire Isvarine), the neighbours of Sobhraj who suspected he may have been a killer.
Nadine bravely went undercover for Knippenberg, collecting evidence which helped him build his case against Sobhraj.
Billy Howle
who portrays the real Herman Knippenberg in The Serpent spoke to 
Express.co.uk
 and other press about taking on the role. He also revealed he spoke with Knippenberg whilst preparing for the role.
Howle said: « It's a sort of moral question: what drives a man to do such heinous things as Charles Sobhraj has done? And interestingly, when I spoke to the real Herman, he said, 'Who cares?' And that was quite amazing for me to hear, and I kind of understood straight away what he meant.
« Well really no, it's not about trying to understand what drives him  [Sobhraj] to do that, it's about stopping it. And you know in a sense, how dare another human being do that to innocent people?
"So it's a sort of moral outrage that drives this fastidious investigation that he takes upon himself.
« It's so unlikely, really, a person in this position doing the job that he was doing, for this to land on his desk, I think it is the moral outrage at the reality of this, the gravity of it, that drives him forward to want to stop it."
Sobhraj is believed to have killed over a dozen travellers on the Hippie Trail through Nepal, Thailand and India.
His known victims were Teresa Knowlton, Vitali Hakim, Stephanie Parry, Cornelia Hemker and Henricus Bitanja, Laurent Carriere, Connie Bronzick, Allen Jacobs and Jean-Luc Solomon.
Today, Charles Sobhraj, 76, is serving out a life sentence in Kathmandu prison, Nepal.
Where is Herman Knippenberg now?
Herman and Angela Knippenberg have divorced and have both remarried.
Herman, 76, lives in Wellington, New Zealand with his wife Vanessa today.
He retired in 2003, after three decades in the foreign service. Speaking with The Telegraph, Herman shared he enjoys his peaceful life of country walks, watching movies and reading.
Actor Howle noted he felt it was « enlightening » speaking to the real life Herman as he could gain more of an insight into his life in the foreign services.
Voir  par ailleurs:
The Serpent and his sidekick: New BBC series tells story of 'bikini killer' Charles Sobhraj starring Jenna Coleman as 'brainwashed' lover who helped him murder at least a dozen tourists on the 1970s hippie trail in Asia
Charles Sobhraj murdered at least a dozen Westerners on the 1970s hippie trail 
Would drug victims to rob them and trick them into trusting him with scams
Gained nickname bikini killer after body of first victim was found in tidal pool 
Marie-Andrée was Sobhraj's girlfriend who ignored him murdering Westerners  
He was the killer who drugged and killed at least a dozen Westerners on the Hippie Trail in Asia in the 1970s.
Now, a new series revisits the crimes of serial killer Charles Sobhraj, who gained the nickname The Serpent because of his skills at deception and evasion, and will premiere tonight on BBC One.
The eight-part drama will detail his killing spree in 1975, and how his accomplice Marie-Andrée Leclerc, played by Jenna Coleman, stood by him despite full knowledge of his crimes and promiscuity.
She's admitted it was disturbing to play girlfriend who had 'no empathy', and would help the killer drug and rob unsuspecting tourists to finance their lifestyle.
Here, Femail revisits the hideous crimes of 'the bikini killer' Sobhraj, who was eventually hunted down and sentenced to life in prison.
WHO IS CHARLES SOBRAJ?

Born to an Indian father, Hatchand Sobhraj and Vietnamese mother Tran Loan Phung, Sobhraj grew up in Saigon before his parents divorced and his father cut of all contact with the family.
He was later adopted by his mother's new boyfriend, a French Army lieutenant stationed in French Indochina, who is thought to have neglected him in favour of his own children with Sobhraj's mother.
As a teenager he spit his time between Indochina and France, beginning to commit petty crimes such stealing cars and robbing housewives at gunpoint. He served his first prison sentence for burglary in Paris in 1963.
In prison he met volunteer Felix d'Escogne, a wealthy young man who he would eventually move in with use to help accumulate riches through a series of burglaries and scams in high society Paris.
Jenna Coleman has revealed her discomfort at playing the partner of bikini killer Charles Sobhraj, who had 'no empathy' as he carried out his horrific crime spree. Pictured, Coleman and Tahar Rahim as Marie-Andrée Leclerc and Sobraj
Jenna Coleman stars in new 1970's BBC drama 'The Serpent'
Loaded: 0%
Progress: 0%
0:00
LIVE
BackgroundWindow
Font Size
Text Edge StyleFont Family
After his release from prison, Sobhraj met his first love, Chantal Compagnon, a young Parisian woman from a conservative family who he too would later make complicit in his crimes.
He proposed to Compagnon but was arrested later the same day for attempting to evade police while driving a stolen vehicle. He spent eight months in prison while pregnant Chantal remained loyal to him.
From 1970 the pair travelled the world with fake documents by robbing tourists  they met on their travels and using their profits to feed Sobhraj's gambling habit.
In 1973 he escaped prison after an unsuccessful armed robbery by fleeing to Kabul where he first started fleecing tourists on the Hippie Trail, but was soon arrested again and fled again to Iran.
Compagnon returned to Paris to escape a life of crime after being jailed in Afghanistan and giving birth to her daughter behind bars. Eventually being forced to move to the US to escape Sobhraj.
He spent the next two years on the run, using as many as ten stolen passports,  committing crime with his half brother Andre across Eastern Europe and the Middle East, before his brother was arrested and he fled once again.
WHEN DID HE MEET MARIE-ANDREE LECLERC? 
In the Spring of 1975, Sobhraj met Marie-Andrée Leclerc, a medical secretary travelling India when he acted as her guide of the country.
Sobhraj had been financing his lifestyle by posing as either a salesman or drug dealer to impress tourists, who he then drugged, robbed and often murdered.
At this point the killer was joined by Ajay Chowdhury, a young indian man who would help him scam tourists by helping them out of situations he had caused, for example providing shelter to victims he had poisoned.
Jailed: Charles Sobhraj (pictured in 2014 with Nepalese police) preyed on Western tourists visiting Asia and was known as The Serpent and The Bikini Killer
While he claimed that murders were often accidental drug overdoses, it was later alleged by investigators that his motive for murder was silencing victims who threatened to expose him.
Three months later Leclerc flew to Bangkok to meet him after months of him seducing her with love letters – turning  blind eye to his philandering with local women.
According to The Sun, He once remarked on his gift for coercing women: 'If you use it to make people do wrong it's an abuse.
'However, if you use that power to make people do right, it's OK. Who's to say what's right and wrong?'
Besotted, Leclerc became intwined in Sobhraj's vicious crime spree, and would help him drug tourists to steal their passports and money
Jenna found it disturbing to portray Marie-Andrée Leclerc, the partner of Sobhraj (Tahar Rahim) who stood by him despite full knowledge of his crimes and promiscuity.
'It was not an easy piece to play because how can you portray someone who has no empathy?' Coleman told the Radio Times.
WHO DID HE MURDER? 
According to Serpentine by Jennie Bollivar, the first murder took place in 1975, when he drowned a 21-year-old woman from Seattle called Teresa Knowlton.
Her body was found a tidal pool in the Gulf of Thailand a flowered bikini, inspiring the killers nickname 'the bikini killer'.
Before her death was discovered, Marie willingly posed as Knowlton to cash in the travellers cheques she was carrying worth thousands of dollars.
His next victim was Vitali Hakim, whose burnt body was found on the road to the Pattaya resort, followed by Henk Bintanja and his fiancée Cornelia Hemker,  who had been poisoned by Sobhraj and then nursed back to health.
While they were staying with him, a visit from Hakim's French girlfriend, Charmayne Carrou threatened to expose him, and so he strangled the pair and burned their bodies.
He murdered at least two others in Thailand before fleeing to Kolkata, where he killed student Avoni Jacob simply to obtain his passport. He later murdered Jean-Luc Solomon by poisoning him.
Sobhraj, who is now aged 76 and serving his life sentence in Nepal, had already spent 20 years in prison for a string of crimes, including murder and robbery
HOW HE WAS CAUGHT? 
 In 1976, Sobhraj attempted to drug a group of 60 French students on holiday in New Delhi in an attempt to rob them of passports and cash by giving them sleeping pills disguised as antibiotics.
But this time it backfired when the poison began working a lot faster than he expected.  When the first few students began falling where they stood, the others became alarmed and called the police.
Despite being given a 12-year jail term he lived a life of luxury thanks to bribing prisoners and guards, and has claimed he was able to have female guests to have sex while behind bars.
In The Life And Crimes Of Charles Sobhraj, authors Richard Neville and Julie Clarke claims he said: 'I had a lot of female visitors, mainly journalists and MA students. Only intellectuals'.
True drama 'The Serpent' details crimes of killer Charles Sobhraj
Loaded: 0%
Progress: 0%
0:00
LIVE
BackgroundWindow
Font Size
Text Edge StyleFont Family
He was released from prison in 1997, when the 20-year arrest warrant issued by the Thai authorities had elapsed.
Dutch diplomat Herman Knippenberg helped exposed Sobhraj as a multiple killer, after the initial attempts to bring him to justice.
His hunt for the killer started in 1975 with a brief to help Thai police investigate the deaths of the two Dutch students who had been invited to Thailand after meeting Sobhraj in Hong Kong.
He launched his own investigation and gained permission to enter Sobhraj's home, after the suspect had left for Malaysia.
There he found victims' blood-stained documents and passports, as well as poisons and syringes.
A sighting of Sobhraj in Kathmandu in 2003 led to his arrest for the murders of two Canadians there in 1975, and at his trial the prosecution relied on evidence accumulated by Knippenberg.
Coleman undertook extensive research ahead of the role, reading Marie-Andrée's diaries of the periods before and after the murders
The former Dutch diplomat Herman Knippenberg who exposed Sobhraj will be played by British actor Billy Howell (pictured)
WHERE IS HE NOW?  
A Nepali court sentenced the notorious criminal to life imprisonment in connection with the killing of an American backpacker in 1975.
Sobhraj, who is now aged 76 and serving his sentence in Nepal, had already spent 20 years in prison for a string of crimes, including murder and robbery.
'I am shocked,' said Sobhraj as he walked out of the courtroom in handcuffs.
'I have been found guilty without witnesses and evidence. Not a single witness was called,' said Sobhraj. 'We are going to appeal.'
His fame rose once again inside prison and he has since married 24-year-old Nihita Biswas, the daughter of his Nepali lawyer famous for his appearance on India's equivalent to Big Brother.
Marie-Andrée Leclerc was accused of complicity in the murders, namely those of Jean-Luc Salomon and Avoni Jacob.
In 1980, she and Sobhraj were convicted of the murder of Avoni Jacob, though she has always denied involvement in the killings and was later released on the condition she remained in India.
She returned to Canada to die of cancer in 1984.
'The Serpent': TV Review
Tahar Rahim and Jenna Coleman star in this eight-part Netflix miniseries about serial killer Charles Sobhraj, who murdered at least a dozen people in Thailand, India and Nepal in the '70s.
The Hollywood Reporter
April 1, 2021
For the second season of FX's American Crime Story franchise, Tom Rob Smith used a reverse-chronological structure to trace Andrew Cunanan's Talented Mr. Ripley-style journey from con artist with identity issues to road-tripping murderer. It was a framing device that didn't always feel organic, but it yielded unexpected emotional rewards as the series progressed, aided tremendously by Darren Criss' lacerating performance.
It's impossible to know if writer Richard Warlow took inspiration from The Assassination of Gianni Versace; maybe it's a complete coincidence that he approached the menacing tale of '70s serial killer Charles Sobhraj as a Talented Mr. Ripley-esque saga about an identity-conflicted con man, complete with a fractured timeline. In this case, Warlow's eight-part Netflix/BBC One drama The Serpent ends up being an infuriating blueprint for how bad storytelling choices, bad accents and an opaque central performance can thwart even the most inherently gripping of yarns.
Nicknamed the Serpent for his slithery evasiveness and the Bikini Killer because several of his victims were found in skimpy swimwear, Sobhraj (Tahar Rahim) killed at least a dozen people in Thailand, India and Nepal over a few years in the mid-'70s. Most of his victims were tourists on the so-called hippie trail and his other crimes included bank robbery, cheque fraud and passport manipulation. Using Bangkok as his central hub, Sobhraj swapped names and identifications, and he worked with cohorts, including lovely Quebecois Marie-Andree Leclerc (Jenna Coleman) and the amoral Ajay (Amesh Edireweera). With crimes straddling international jurisdictions and involving nationals from disparate countries, Sobhraj seemed uncatchable until he drew the attention of low-level Dutch diplomat Herman Knippenberg (Billy Howle) and his wife Angela (Ellie Bamber), who spent years seeking justice.
The thing that's baffling about Warlow's approach to the story is that the process of finding and catching Sobhraj was already immeasurably twisty. The thing Herman was trying to accomplish was already outside of his job purview and required that he work against the interests of corrupt law enforcement agencies, disinterested embassy figures each with a different agenda and victims and witnesses so prone to drug-addled meandering that it was hard to know when somebody had been murdered and when they'd just fallen off the grid in a narcotic haze. Throw in Sobhraj's document-forging and gift for manipulation, and you could have played this game of cat-and-mouse out over four hours in deliriously entertaining fashion, complete with trippy costumes, a killer soundtrack and an eclectic cast, with no embellishment required.
The Serpent is a structural nightmare, pinballing from country to country and forward and backward in time. It isn't incomprehensible. No, Warlow and director Tom Shankland insist on noting every shift in time and location with imagery and clattering sound effects from a retro travel destination board. The back-and-forth structure throws any sort of character development for Sobhraj and his crew out the window (ditto any sense of how their crimes evolved) and drains Herman's burgeoning investigative skills of any suspenseful progression. I don't doubt that distinguishing between locations in Southeast Asian countries would be somewhat difficult if they weren't properly introduced initially, but doing it every single time and with the same sound effect had me flinching before the end of the first hour. And that was before we got introduced to scenes in Paris with both the onscreen "PARIS" chyron and then establishing shots of both the Eiffel Tower and Arc de Triomphe.