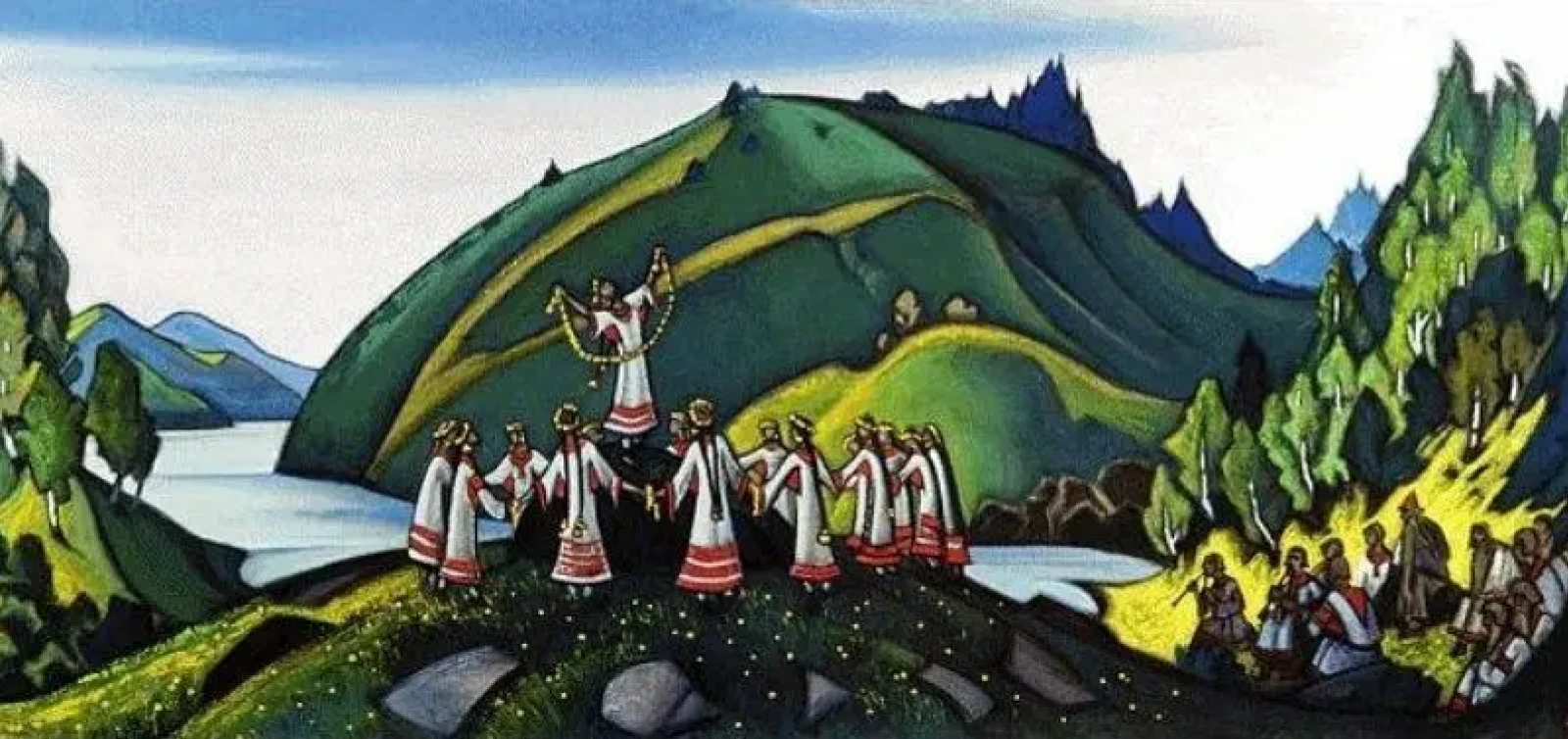 Il savait que cette foule en joie ignorait, et qu'on peut lire dans les livres, que le bacille de la peste ne meurt ni ne disparaît jamais, qu'il peut rester pendant des dizaines d'années endormi dans les meubles et le linge, qu'il attend patiemment dans les chambres, les caves, les malles, les mouchoirs et les paperasses, et que, peut-être, le jour viendrait où, pour le malheur et l'enseignement des hommes, la peste réveillerait ses rats et les enverrait mourir dans une cité heureuse. Albert Camus (La Peste)
Il faut se rappeler que les chefs militaires allemands jouaient un jeu désespéré. Néanmoins, ce fut avec un sentiment d'effroi qu'ils tournèrent contre la Russie la plus affreuse de toutes les armes. Ils firent transporter Lénine, de Suisse en Russie, comme un bacille de la peste, dans un wagon plombé. Winston Churchill
Ca a commencé en septembre l'an passé, puis c'est monté crescendo. Au fur et à mesure de l'année, ça a commencé à s'aggraver (…) Au mois de février, en rangeant sa chambre, j'ai trouvé une lettre de suicide sous son matelas. On a avisé l'académie, le proviseur et la police… Sans suite. On a rencontré le proviseur une seule fois, et il nous a juste conseillé de lui supprimer son téléphone. Beau-père de Lindsay
La même force culturelle et spirituelle qui a joué un rôle si décisif dans la disparition du sacrifice humain est aujourd'hui en train de provoquer la disparition des rituels de sacrifice humain qui l'ont jadis remplacé. Tout cela semble être une bonne nouvelle, mais à condition que ceux qui comptaient sur ces ressources rituelles soient en mesure de les remplacer par des ressources religieuses durables d'un autre genre. Priver une société des ressources sacrificielles rudimentaires dont elle dépend sans lui proposer d'alternatives, c'est la plonger dans une crise qui la conduira presque certainement à la violence. Gil Bailie
Les médias sociaux ont porté « l'universalisation de la médiation interne » à un nouveau niveau, tout en réduisant considérablement les « domaines de la vie qui séparaient les gens les uns des autres ». Les médias sociaux sont le miasme du désir mimétique. Si vous publiez des photos de vos vacances d'été en Grèce, vous pouvez vous attendre à ce que vos « amis » publient des photos d'une autre destination attrayante. Les photos de votre dîner seront égalées ou surpassées par les leurs. Si vous m'assurez, par le biais des médias sociaux, que vous aimez votre vie, je trouverai un moyen de dire à quel point j'aime la mienne. Lorsque je publie mes plaisirs, mes activités et mes nouvelles familiales sur une page Facebook, je cherche à susciter le désir de mes médiateurs. En ce sens, les médias sociaux fournissent une plate-forme hyperbolique pour la circulation imprudente du désir axé sur le médiateur. Alors qu'il se cache dans tous les aspects de la vie quotidienne, Facebook s'insinue précisément dans les domaines de la vie qui sépareraient les gens. Très certainement, l'énorme potentiel commercial de Facebook n'a pas échappé à Peter Thiel, l'investisseur en capital-risque et l'un de ses étudiants à Stanford à la fin des années 80 et au début des années 90. Girardien dévoué qui a fondé et financé un institut appelé Imitatio, dont le but est de « poursuivre la recherche et l'application de la théorie mimétique dans les sciences sociales et les domaines critiques du comportement humain », Thiel a été le premier investisseur extérieur de Facebook, vendant la plupart de ses actions. en 2012 pour plus d'un milliard de dollars (elles lui avaient coûté 500 000 dollars en 2004). Seul un girardien très intelligent, bien initié à la théorie mimétique, pouvait comprendre aussi tôt que Facebook était sur le point d'ouvrir un théâtre mondial de désir mimétique sur les ordinateurs personnels de ses utilisateurs. Robert Pogue Harrison
J'entrevis dans mon imagination le spectacle d'un grand rite sacral païen : les vieux sages, assis en cercle, et observant la danse à la mort d'une jeune fille, qu'ils sacrifient pour leur rendre propice le dieu du printemps. Igor Stravinsky

C'est une série de cérémonies de l'ancienne Russie. Igor Stravinsky
À la fin de la « Danse sacrale », tout le public bondit sur ses pieds et ce fut une ovation. Je suis allé sur scène saluer Monteux qui, en nage, me gratifia de l'accolade la plus salée de ma vie. Les coulisses furent prises d'assaut et, hissé sur des épaules inconnues, je fus porté en triomphe jusque sur la place de la Trinité.

Igor Stravinsky
Je m'abstiendrai de décrire le scandale qu'il produisit. On en a trop parlé. La complexité de ma partition avait exigé un grand nombre de répétitions que Monteux conduisit avec le soin et l'attention qui lui sont coutumiers. Quant à ce que fut l'exécution au spectacle, j'étais dans l'impossibilité d'en juger, ayant quitté la salle dès les premières mesures du prélude, qui tout de suite soulevèrent des rires et des moqueries. J'en fus révolté. Ces manifestations, d'abord isolées, devinrent bientôt générales et, provoquant d'autre part des contre-manifestations, se transformèrent très vite en un vacarme épouvantable. Pendant toute la représentation je restai dans les coulisses à côté de Nijinski. Celui-ci était debout sur une chaise, criant éperdument aux danseurs « seize, dix-sept, dix-huit » (ils avaient leur compte à eux pour battre la mesure). Naturellement, les pauvres danseurs n'entendaient rien à cause du tumulte dans la salle et de leur propre trépignement. Je devais tenir Nijinsky par son vêtement, car il rageait, prêt à tout moment à bondir sur la scène pour faire un esclandre. Diaghilev, dans l'intention de faire cesser ce tapage, donnait aux électriciens l'ordre tantôt d'allumer, tantôt d'éteindre la lumière dans la salle. C'est tout ce que j'ai retenu de cette première. Chose bizarre, à la répétition générale, à laquelle assistaient, comme toujours, de nombreux artistes, musiciens, hommes de lettres et les représentants les plus cultivés de la société, tout se passa dans le calme et j'étais à dix lieues de prévoir que le spectacle pût provoquer un tel déchainement. Igor Stravinsky (

Chroniques de ma vie

, 1935)
C'est de la musique de sauvage avec tout le confort moderne. Claude Debussy
Tout ce qu'on a écrit sur la bataille du « Sacre du printemps » reste inférieur à la réalité. Ce fut comme si la salle avait été secouée par un tremblement de terre. Elle semblait vaciller dans le tumulte. Des hurlements, des injures, des hululements, des sifflets soutenus qui dominaient la musique, des gifles, voire des coups. Les mots semblent bénins lorsqu'on évoque une telle soirée. Le calme reparaissait un peu quand on donnait soudain la lumière dans la salle. Je m'amusais beaucoup de voir certaines loges vindicatives et tonitruantes dans l'obscurité, s'apaiser aussitôt dans la clarté. Je ne cacherai pas que notre calme rivière était devenue un torrent tumultueux. On y voyait entre autres Maurice Delage grenat d'indignation, Maurice Ravel combatif comme un coq furieux, Léon-Paul Fargue vociférant des épithètes vengeresses vers les loges sifflantes. Et je me demande comment cette œuvre si difficile pour 1913 put être jouée et dansée jusqu'au bout dans un tel vacarme… Valentine Gross (Hugo)
On veut nous montrer les danses de la Russie préhistorique ; on nous présente donc, pour faire primitif, des danses de sauvages, des caraïbes et de canaques… Soit, mais il est impossible de ne pas rire. Imaginez des gens affublés des couleurs les plus hurlantes, portant bonnets pointus et peignoirs de bains, peaux de bête ou tuniques pourpres, gesticulant comme des possédés, qui répètent cent fois de suite le même geste: ils piétinent sur place, ils piétinent, ils piétinent ils piétinent et ils piétinent… Ils se cassent en deux et se saluent. Et ils piétinent, ils piétinent, ils piétinent… une petite vieille tombe la tête par terre, et nous montre son troisième dessous… Et ils piétinent, ils piétinent, ils piétinent… Et puis ce sont des groupes qui évoluent en ordre ultra serré. Les danseuses sont les unes contre les autres, emboîtées comme des sardines, et toutes leurs charmantes têtes tombent sur l'épaule droite, toutes figées dans cette pose tortionnaire par un unanime torticolis. (…) Evidemment, tout cela peut se défendre ; c'est là de la danse préhistorique. Plus ce sera laid, difforme, plus ce sera préhistorique. (…) La musique de M. Stravinsky est déconcertante et désagréable. Sans doute s'est-elle proposé de ressembler à la chorégraphie « barbaresque ». On peut regretter que le compositeur de l'Oiseau de Feu se soit laissé aller à de telles erreurs. Certes, on retrouve dans le Sacre du Printemps une incontestable virtuosité de l'orchestration, une certaine puissance rythmique, une facile invention de fragments mélodiques ou d'échantillonnages sonores, combinés en vue d'accompagner, ou de situer, ou de caractériser les mouvements scéniques. Il y a là un musicien heureusement doué, ingénieux, subtil, capable de force et d'émotion, ainsi qu'il l'a déjà prouvé. Mais, dans le désir semble-t-il de faire primitif, préhistorique, il a travaillé à rapprocher sa musique du bruit. Pour cela, il s'est appliqué à détruire toute impression de tonalité. On aimerait à suivre, sur la partition (que je n'ai pas reçue), ce travail éminemment anti-musical. Adolphe Boschot (L'Echo de Paris, 1913)
J'étais placé au-dessous d'une loge remplie d'élégantes et charmantes personnes de qui les remarques plaisantes, les joyeux caquetages, les traits d'esprit lancés à voix haute et pointue, enfin les rires aigus et convulsifs formaient un tapage comparable à celui dont on est assourdi quand on entre dans une oisellerie. (…) Mais j'avais à ma gauche un groupe d'esthètes dans l'âme desquels Le Sacre du printemps suscitait un enthousiasme frénétique, une sorte de délire jaculatoire et qui ripostaient incessamment aux occupants de la loge par des interjections admiratives, par des « bravos» furibonds et par le feu roulant de leurs battements de mains ; l'un d'eux, pourvu d'une voix pareille à celle d'un cheval, hennissait de temps en temps, sans d'ailleurs s'adresser à personne, un « À la po-o-orte ! » dont les vibrations déchirantes se prolongeaient par toute la salle. Pierre Laloy (Le Temps, le 3 juin 1913)
Si M. Igor Stravinski ne nous avait pas donné un chef d'œuvre, L'oiseau de Feu, et cette œuvre pittoresque et charmante, Petrouchka, je me résignerais à être déconcerté sur ce que je viens d'entendre. Je me bornerai à constater un orchestre où tout est singulier, étrange, et ingénié, multiplié pour confondre l'ouïe et la raison. Que cet orchestre soit extraordinaire, rien n'est plus certain; je crains même qu'il ne soit que cela. Pas une fois, le quatuor ne s'y laisse entendre ; seule y dominent les instruments aux sons violents et bizarres. Et encore M. Stravinsky a-t-il pris soin, le plus souvent, de les dénaturer dans la sonorité qui leur est propre. Aussi nulle trêve, qui ne serait que simplicité, n'est-elle accordée à la stupeur de l'auditeur. (…) Je n'en ai eu que stupeur ; je vais admettre que voici l'avènement d'une nouvelle musique à l'audience de laquelle ma sensibilité et mon goût ne sont pas encore préparés. Il n'est peut-être qu'ordre, harmonie et clarté, ce sacre du Printemps, où je n'ai guère discerné que de l'incohérence, des dissonances, de la lourdeur et de l'obscurité. (…) La chorégraphie de M. Nijinski se résume, ici, à une stylisation laborieuse des liesses très lourdes, des frénésies très gauches et des extases très mornes des tous premiers Russes. Nulle beauté, nulle grâce en tout cela : mais il est probable que M. Nijinski n'en a pas eu cure ; il en est justifié par ce qu'il eut dessein de nous évoquer. Et voilà un fort mélancolique spectacle. Georges Pisch (

Gil Blas

, le 30 mai 1913)
Toute réflexion faite, le Sacre est encore une « œuvre fauve », une œuvre fauve organisée. Gauguin et Matisse s'inclinent devant lui. Mais si le retard de la musique sur la peinture empêchait nécessairement le Sacre d'être en coïncidence avec d'autres inquiétudes, il n'en apportait pas moins, une dynamite indispensable. De plus, n'oublions pas que la collaboration tenace de Stravinsky avec l'entreprise Diaghilev, et les soins qu'il prodigue à sa femme, en Suisse, le tenaient écarté du centre. Son audace était donc toute gratuite. Enfin, telle quelle, l'œuvre était et reste un chef-d'œuvre ; symphonie empreinte d'une tristesse sauvage, de terre en gésine, bruits de ferme et de camp, petites mélodies qui arrivent du fond des siècles, halètement de bétail, secousses profondes, géorgiques de préhistoire. Jean Cocteau

(Le Coq et l'Arlequin

, 1918)
Il y a quelque chose qui circule du début à la fin qui fait que cette musique draine comme une lame de fond. L'idée est une sorte de désir, de rituel sacrificiel bien sûr, qui serait là pour réactiver la fécondité de la tribu. Je trouve, cette musique le dit très bien, cela. Cette espèce de pulsion à la fois effrayante et irrésistible, qui est finalement la sexualité. Alors j'ai essayé d'évoquer le désir féminin à travers cela. Et l'idée est que cette femme qui est choisie comme étant l'élue et donc le bouc émissaire, dans ma vision, elle passe du statut de victime au statut d'héroïne. Finalement, elle va au-delà de ce qu'on lui demande. Par cette force-là, cette détermination, elle réussit à vaincre les idées préconçues de la tribu. C'est l'œuvre qui ouvre la musique du 20e siècle. C'est un peu comme on dit que le 11-Septembre a ouvert le 21e siècle, le Sacre du Printemps a ouvert le 20e siècle en termes de musique. Angelin Preljocaj (Ballet Preljocaj, Pavillon Noir, Aix-en-Provence)
1913, c'était une période de l'histoire très curieuse dans le monde de l'art et dans l'histoire de l'Europe et de la France. Toutes ces dissonances musicales, toute cette énergie de Nijinsky – beaucoup disent que c'est là que sa folie a commencé à l'envahir – tous ces excès, tout est excessif dans le Sacre du Printemps, et quand on l'entend et qu'on le réentend, tout est magnifiquement orchestré. Et en même temps, quand on pense aux œuvres musicales et chorégraphiques qui étaient appréciées à cette période-là, on n'était pas du tout prêt pour beaucoup à entendre et à voir cela. En même temps, ce qui est très important dans des œuvres qui bouleversent, c'est qu'on sait, à partir de là, on ne pourra plus jamais regarder la danse ou entendre la musique de la même manière. Brigitte Lefebvre (Opéra de Paris)
La première du Sacre du printemps de Stravinsky, c'était le 29 mai 1913. Chorégraphiée par le danseur russe Vaslav Nijinsky, la pièce avait créé un scandale au Théâtre des Champs-Élysées à Paris. (…) Le public rit, chahute, le vacarme est tel que les danseurs n'entendent plus l'orchestre et que Nijinsky doit compter dans les coulisses pour que le ballet se poursuive. Aujourd'hui considérée comme un monument de la musique classique et du ballet, cette œuvre a été si mal reçue, parce qu'elle était complètement révolutionnaire. Il y a la musique de Stravinski où le rythme est le principal élément. Le compositeur imagine un grand rite sacral païen où des vieux sages, assis en cercle, observent la danse à la mort d'une jeune fille sacrifiée au Dieu du printemps. Et il y a aussi le ballet de Nijinsky qui renversait tous les codes de la danse classique. Fi des pointes et du célèbre en-dehors des pieds. Le chorégraphe russe avant-gardiste et inspiré présente des ballerines aux chaussons tournés vers l'intérieur, les genoux pliés. La danse moderne s'impose en pleine tradition du ballet russe. Mais le public n'est pas prêt. Et pour les puristes le choc esthétique est tel et la réaction des spectateurs tellement forte que la pièce doit s'interrompre tant le vacarme est importante dans la salle. Elle ne se poursuivra qu'après l'intervention de la police. (…) Depuis la chorégraphie de Nijinsky qui a créé le scandale, de nombreux chorégraphes se sont frottés au Sacre du Printemps. C'est devenu un passage obligé, la marque de la consécration. Parmi les grands noms de la danse qui ont signé un Sacre, il y a d'abord Maurice Béjart qui a marqué les esprits avec une chorégraphie d'une énergie et d'une grande modernité à l'époque, même si aujourd'hui cette version paraît un peu datée. Il y a le Sacre de Pina Bausch, un monument de la danse contemporaine où les interprètes vêtues de robes couleurs de sable dansent dans la terre, s'en imprègnent jusqu'à l'épuisement le corps battant au rythme infernal de la musique de Stravinski. Et puis d'autres Sacre encore, celui de Jean-Claude Gallota, Martha Graham, Paul Taylor, Mats Ek et Angelin Preljocaj. Muriel Maalouf
Il recèle une force ancienne, c'est comme s'il était rempli de la puissance de la Terre. Sasha Waltz
Je dois admettre que lorsque nous arrivons au moment qui précède la dernière danse… ma pression sanguine augmente. Je ressens une sorte de poussée d'adrénaline. Le miracle de cette pièce, c'est son éternelle jeunesse. Elle est si fraîche qu'elle est toujours aussi géniale. Esa-Pekka Salonen (Philharmonia Orchestra in London)
Même au point culminant, lorsque le groupe arrache ses vêtements à l'une des femmes et lui fait danser une sorte d'orgasme sacrificiel, le mouvement ne retient pas entièrement notre attention. C'est la frénésie contrôlée de Stravinsky qui domine la scène… Judith Mackrell
C'est, semble-t-il, la laideur volontaire et la grossièreté de l'évocation par Nijinski de la préhistoire russe qui ont réellement choqué le public. (…) Le paradoxe du primitivisme dans le Sacre est qu'il peut être entendu à la fois comme une vision horrifiante de l'impitoyabilité de la nature et comme une expression de l'inhumanité de l'ère de la machine. Le destin de « l'élue » dans la Danse sacrificielle est particulièrement effrayant. Elle est prise dans un tourbillon rythmique imparable dont elle ne peut s'échapper que par la terrible dissonance qui clôt la pièce et l'accord unique qui la tue. Cette musique parvient à sonner à la fois comme mécaniste et élémentaire, ce qui rend le Sacre aussi radical en 2013 qu'il l'était il y a 100 ans. Pourtant, malgré toute sa modernité, malgré l'insistance de Stravinsky à dire que tout est venu de « ce que j'ai entendu » (et malgré le fait que Puccini l'appellera plus tard « l'œuvre d'un fou »), le Sacre est enraciné dans les traditions musicales. Comme Bela Bartók en avait eu l'intuition, et comme l'a montré le musicologue Richard Taruskin, de nombreuses mélodies du Sacre proviennent d'airs folkloriques – y compris le solo de basson d'ouverture, qui est en fait une chanson de mariage lituanienne. Les chercheurs ont identifié plus d'une douzaine de références folkloriques à ce jour, mais il existe une tradition encore plus importante derrière le Sacre. L'œuvre est l'apothéose d'une façon de concevoir la musique qui a vu le jour dans les années 1830 avec Mikhaïl Glinka, le premier grand compositeur russe, et qui a inspiré Stravinsky, dont il aimait la musique. Le mouvement du Sacre, avec ses blocs de musique juxtaposés et superposés comme une mosaïque, est préfiguré non seulement par les précédents ballets de Stravinsky pour Diaghilev (L'Oiseau de feu et Petrouchka), mais aussi par la musique de son professeur Rimski-Korsakov et même par celle de Tchaïkovski. Ces « nouveaux » sons avec toutes ces dissonances en forme de poignard ? Si vous les regardez de près, vous constaterez qu'il s'agit de versions d'accords communs empilés les uns sur les autres ou construits à partir des gammes et des harmonies que Rimski-Korsakov, Moussorgski et Debussy avaient déjà découvertes. Et tous ces rythmes saccadés ? Ils sont dérivés, quoique de loin, de la manière dont fonctionnent certains de ces airs folkloriques. Il n'y a donc rien de si vieux qu'une révolution musicale. Mais même s'il est vrai que Stravinsky a pillé des traditions anciennes et modernes pour créer le Sacre, il y a quelque chose qui, finalement, ne peut pas être expliqué, quelque chose que vous devriez ressentir dans vos tripes lorsque vous faites l'expérience de l'œuvre. Un siècle plus tard, ce qui est vraiment choquant dans Le Sacre est toujours là, à son apogée. Une bonne représentation vous pulvérisera simplement. Mais une grande représentation vous fera sentir que c'est vous – que c'est nous tous – qui sommes sacrifiés par la musique envoûtante et sauvagement cruelle de Stravinsky. Tom Service
Sifflets, hurlements, interruptions : le vacarme que suscita l'œuvre scandaleuse résonne dans toute l'histoire… Heurtant le bon goût dressé sur les barricades de l'académisme, la musique de Stravinsky autant que la chorégraphie de Nijinski ont renversé en effet toutes les lignes esthétiques de l'époque par la liberté sauvage de leur composition… avant de devenir des classiques ! Inspiré du folklore russe, le Sacre met en scène de jeunes gens, une vieille voyante et un sage qui célèbrent l'arrivée du printemps par des danses et des jeux , jusqu'à la désignation d'une Elue parmi les vierges, destinée au sacrifice. Innombrables sont les artistes qui ont depuis défié cette partition, l'une des plus puissantes de la modernité, reconstituée dans sa version originale en 1987 par deux archéologues chercheurs de la danse, Milicent Hodson et Kenneth Archer. En 1975, Pina Bausch livre sa vision, magistrale, qui exalte la force tellurique des rites anciens par un chœur tournoyant, piétinant la terre matricielle autour de l'élue. Les syncopes, le feu percussif et les notes stridentes de violon emportent les corps dans un sabbat initiatique et sensuel jusqu'à la délivrance. Aujourd'hui Sasha Waltz crée son interprétation avec le Ballet du Théâtre Mariinsky, tandis qu'Akram Khan explore la musique de Stravinsky, son impact fulgurant, sa rudesse et ses aspérités révolutionnaires. Réunies au Théâtre des Champs-Elysées, ces quatre versions témoignent de l'inépuisable richesse du Sacre. Gwénola David
Impossible de faire l'impasse sur l'un des plus célèbres scandales de l'histoire de la musique : Le Sacre du Printemps crée en 1913 au Théâtre des Champs-Elysées reste assurément le choc musical du siècle.(…) Qu'est ce qui a le plus choqué les spectateurs le soir de la première du Sacre du Printemps : la musique ou la danse ? A moins que ce ne soit l'attitude des spectateurs les plus virulents présents dans la salle et la cacophonie devenue légendaire qui y régnait ? (…) Nous sommes à l'aube de la première guerre mondiale, deux mois après l'inauguration du Théâtre des Champs-Elysées. La salle est tournée vers la musique française : celle de Debussy ou encore de Dukas. La saison musicale est conçue par Gabriel Astruc, qu'il souhaite moderne et audacieuse. C'est donc naturellement qu'il fait appel aux célèbres Ballets russes de Diaghilev, compagnie qui crée à chaque fois l'événement lors de sa venue dans la capitale. Pour ce nouveau spectacle, Diaghilev propose à Vaslav Nijinski de s'atteler à la chorégraphie, tout en confiant la musique au jeune compositeur russe Igor Stravinsky. Le jour de la première, on peut apercevoir dans la salle, Picasso, Paul Claudel, Debussy, Florent Schmitt, Ravel, Cocteau, Poulenc et tant d'autres… Le Tout-Paris est présent ! (…) Alors qu'à peine les premières notes commencent à résonner, quelques murmures se font entendre dans la salle… Rapidement, un certain désordre gagne une grande partie du théâtre, avant de laisser échapper des sifflets et des huées. La musique n'est quasiment plus dicible et est recouverte d'invectives en tout genre : « C'est la première fois en soixante ans qu'on ose se moquer de moi ! » entend-on. Les spectateurs se déplacent dans la pénombre, s'alpaguant pour tantôt défendre tantôt railler ce qui se passe sur scène et en fosse : dans une loge, une dame en vient même à gifler son voisin qui venait de siffler. Des policiers ne tardent pas à arriver pour tenter d'atténuer ce pugilat. Durant tout ce temps, le spectacle subsiste tant bien que mal : les musiciens continuent de faire vivre la rythmique enivrante de la partition de Stravinsky pendant que les danseurs poursuivent leur rite païen dans une frénésie animale qui se clôturera par le sacrifice de l'élue. Pour Stravinsky, c'est la désolation la plus totale. Pourtant Gabriel Astruc avait bien tenté de calmer les esprits en interpellant le public à plusieurs reprises : »Ecoutez d'abord, vous sifflerez après », mais pour le compositeur, l'originalité de sa partition n'a pas eu l'écho mérité, rejetant la faute à Nijinski et à sa chorégraphie… Il aura fallu attendre l'année suivante, pour que Stravinsky assiste au succès de la version de concert de ce Sacre, réhabilitant ainsi tout le génie de sa musique. Jérémie Rousseau
Imaginé initialement par Stravinsky, l'idée de mettre en scène la Russie préhistorique à travers un rite ancestral a séduit Diaghilev. La rédaction de l'argument a été confiée à Stravinsky et Roerich, qui se trouvait être aussi un spécialiste des rites slaves anciens. Cet argument, fondé sur la renaissance du printemps et la nécessité de sacrifier une jeune fille désignée par les Dieux, contribua à générer chez le public une réaction emportée. (…) Dans ses Chroniques, Stravinsky a explicité l'objet de ce prélude, où tout l'orchestre permet de recréer l'apparition du Printemps. On peut y percevoir un ensemble de courtes mélodies, isolées et indépendantes, qui apparaissent progressivement et se superposent, combinées à des éléments rythmiques, tel le réveil ancestral et le bourgeonnement de la Nature. Uneprolifération d'idées qui s'étagent et s'opposent ; le discours musical semble hétéroclite, décousu et désorganisé. Les éléments entendus se juxtaposent, se chevauchent tel un collage; certaines mélodies sont interrompues avant de réapparaître et la partition peut s'apparenter à une improvisation notée. De plus, Stravinsky use d'un langage plus archaïque, fondé sur des échelles défectives, comme un matériau originel. Les échelles musicales s'apparent aux gammes ; les gammes majeure et mineure, employées à partir de la fin du XVIIe siècle jusqu'à alors dans la musique occidentale savante, comportaient sept sons. Les échelles défectives employées par Stravinsky sont davantage tétraphoniques ou hexaphoniques. Il s'inspire des langages musicaux beaucoup plus anciens, langages que l'on retrouvait aussi dans les musiques traditionnelles et folkloriques. Le compositeur aimait en effet emprunter des thèmes populaires russes ; ainsi, la mélodie initiale jouée par le basson dans l'aigu, découle d'une chanson lituanienne. Le plus souvent cependant, Stravinsky n'imite pas mais propose une recréation de mélodies folkloriques. Là encore, ces échelles défectives sont superposées et cette surimpression peut créer des dissonances, des effets simultanés majeur/mineur et de la polymodalité. Ce passage [des Augures printaniers], l'un des plus surprenants et agressifs pour le public, repose sur une pulsation marquée sur une mesure à deux temps, un ostinato qui évoque un aspect motoriste, mais perturbé par des accentuations sonores inattendues qui déstabilisent cette organisation rythmique. Les accentuations sont placées sur des temps faibles et positionnées à des moments différents pour créer cette instabilité. Le choc musical est aussi harmonique et repose sur l'usage d'un accord nommé par Stravinsky », massif et dissonant, qui sera répété en ostinato, contribuant par cette répétition inlassable à constituer une musique incantatoire. Cet agrégat-accord, dont la nature a alimenté de nombreux débats analytiques, peut être entendu comme la superposition de deux accords consonants qui ensemble forment une masse discordante et perçue comme cacophonique, assénée dans une nuance fortissimo. Certains perçoivent cet accord comme un bloc sonore de timbres. On peut l'interpréter comme un procédé de surimpression tel un décalage de type cubiste musicalisé. La danse sacrale clôt le ballet ; le rite du sacrifice y est accompli. Construit à partir d'une forme rondo (alternance d'un refrain et de couplets différents), cette danse sacrale permet de retrouver l'ensemble des signatures musicales du ballet : la continuité-discontinuité du discours, la clarté formelle à grande échelle mais cependant noyée par la multiplicité des éléments sonores, la perturbation entre une pulsation marquée et un jeu d'accents décalés, renforcé par des changements de mesure et des cellules rythmiques asymétriques et apériodiques doublée de leurs superpositions créant de la polyrythmie, le chevauchement d'éléments hétéroclites et les innovations harmoniques (retour de « l'accord-toltchok). Dans le prélude du ballet, Stravinsky confie le premier thème au basson mais dans l'aigu, de sorte que l'instrument est à peine reconnaissable. Ce détournement de l'usage traditionnel du basson caractérise l'attitude du compositeur qui s'emploie à proposer des couleurs et des alliages davantage insolites. Si ce chatoiement orchestral n'a pas provoqué en lui-même de réactions vives et houleuses, il a contribué à façonner l'identité musicale du Sacre du printemps. La montée en puissance de la tension qui accompagne la danse de l'Élue est réalisée par l'ajout progressif des vents, des cuivres et des percussions dans un crescendo orchestral rugissant. La Belle au bois dormant (…) est un exemple emblématique du ballet romantique, avec une réelle intrigue, des péripéties, qui reposent sur un ensemble de pas, d'attitudes et de sauts qui caractérisent la danse classique, légère et aérienne. (…) Par opposition, la chorégraphie de Nijinsky abandonne ces caractéristiques ou les revisite il ne s'agit pas pour autant d'une volonté de rupture. Nijinsky a réalisé la chorégraphie après avoir pris connaissance de la musique, des décors et des costumes. Il propose de transposer les motifs géométriques des costumes en privilégiant le cercle mais aussi les ovales et des croisements de ligne. Le cercle y est valorisé car il a une signification symbolique, celle du cycle de la vie et de la Nature. Le vocabulaire de la danse classique est questionné ; Nijinsky a débuté par le solo de l'Élue à partir duquel l'ensemble de la chorégraphie a été élaborée. L'attitude des corps est en repli, courbée dans une attitude craintive, avec les pieds en dedans. Les sauts sont lourds et massifs ; on ne recherche pas la légèreté mais au contraire le trépignement et le piétinement qui s'ancre dans la Terre. Plusieurs danseurs se positionnent aussi de côté comme dans le Prélude à l'après midi d'un faune (première chorégraphie de Nijinsky signée en 1912), avec la tête penchée sur le côté. Les gestes sont saccadés et anguleux. Par ailleurs, les solos ou duos y sont rares et Nijinsky opte davantage pour des blocs et des masses. On observe aussi des moments d'exaltation où les corps sont pris de tremblements et de convulsions. Aucune expression ne transparaît sur les visages car tout passe par le corps. Ainsi, en inversant et en détournant le vocabulaire chorégraphique classique, Nijinsky a provoqué une réaction très vive de la part des spectateurs qui ont été totalement déroutés. (…) La musique du Sacre du printemps stimule d'autres chorégraphes et aujourd'hui, on compte plus d'une centaine de chorégraphies et spectacles réalisés à partir de la partition de Stravinsky. Dès 1920, Diaghilev demande à Léonide Massine de proposer une nouvelle version chorégraphique sur la musique du maître russe. Cette émulation prend un essor spécifique avec la relecture de Maurice Béjart. Donnée au Théâtre de la Monnaie à Bruxelles en 1959, sa version chorégraphique détourne l'argument pour en faire un rituel amoureux qui s'achève sur le coït des couples réunis (…) Dirigée par Pierre Boulez, [la] version de Bartabas [2000] renoue avec l'argument du Sacre du printemps en proposant un spectacle qui se rapporte aux racines primitives de l'humanité. Cependant, il inverse l'argument en présentant le sacrifice d'un jeune homme. La renaissance du printemps est incarnée par l'apparition de jeunes hommes qui rampent dans l'obscurité jusqu'au centre de la piste et commencent à exécuter divers mouvements séparément dans une polyrythmie du corps. À partir des « Augures printaniers » entrent en scène des cavaliers et des amazones avec lesquels les danseurs vont s'opposer, s'observer, s'évaluer, se pourchasser et se mesurer. La chorégraphie mélange danse équestre et Kalarippayat, un art martial du sud de l'Inde très ancien, que l'on date du Ve siècle, et dont les mouvements évoquent une danse rituelle. Les danseurs empruntent tantôt des postures proches du sol, y rampent, pour marquer leur ancrage dans la Terre ; tantôt ils exécutent des mouvements et des sauts qui les élèvent vers le ciel. Les jeux de lumière contribuent à renforcer la sacralité qui émane du ballet. La couleur ocre et feu y domine dans un éclairage en clair-obscur, complété par le bronze des corps demi-nus des danseurs et contrepointé par les robes des chevaux, blancs, noirs, crème et isabelle. La piste est recouverte de terre. L'espace scénique est marqué par un double cercle, en hommage à Nijinsky.Le metteur en scène Romeo Castelluci [2014] questionne les notions de sacrifice et de rituel à notre époque où ces mots semblent oubliés ou s'incarner dans l'industrie et la chimie. Les spectateurs découvrent ainsi sur scène des machines suspendues, accrochées au plafond, qui déversent de la poussière dans un ballet rythmé par la musique de Stravinsky. Cette danse de la poussière épouse chaque élan rythmique, chaque accent, et plonge le spectateur, par les jeux de lumière bleutée, dans une atmosphère irréelle, à la fois onirique et inquiétante. Les danseurs y sont absents ou, plus exactement selon le metteur en scène, « atomisés dans l'air ». Les particules poudreuses qui s'éparpillent sous les projecteurs sont constituées de poussière d'os d'animaux, utilisée comme fertilisant actuellement pour les cultures. Les références à la mort, au sacrifice, à la nécessité de nourrir la Terre sont ici revisitées de manière symbolique. C'est une vision synthétique où la danse renvoie autant à la vie qu'à une mort céleste. Eduscol
[Le]  scandale (…) qui accompagna la création du Sacre du printemps fut si considérable que sur la scène, les quarante-six danseurs n'entendaient plus le grand orchestre symphonique de cent vingt musiciens. Vaslav Nijinski, debout sur une chaise dans la coulisse, devait leur hurler les mesures. «Étonne-moi», avait dit Serge de Diaghilev à Jean Cocteau, pour résumer sa ligne artistique. Ce 29 mai 1913, le mentor des Ballets russes s'avouait un peu dépassé par sa propre formule. Igor Stravinsky est à l'origine du Sacre du printemps. Dans la Russie qui s'ouvre alors vertigineusement vers l'Occident, il se veut, comme d'autres artistes, attentif aux racines slaves. (…) Avec le peintre et ethnographe Nicolas Roerich, qui signe les costumes et les décors, ils ébauchent un livret. Serge de Diaghilev confie la chorégraphie de ces tableaux de la Russie païenne à Nijinski. Le dieu de la danse est fatigué des grands sauts qui font pâmer le Tout-Paris. Il cherche d'autres révolutions. Stravinsky aussi, qui devine qu'elles pourraient ne pas faire l'unanimité: «Je crains que Le Sacre du printemps, où je ne fais plus appel à l'esprit des contes de fées ni à la douleur et à la joie tout humaines, mais où je m'efforce vers une abstraction un peu plus vaste, ne déroute», écrit-il, sans museler pour autant son inspiration. «Combien de temps ça va durer?», demande Diaghilev quand Stravinsky lui joue pour la première fois au piano «La danse des adolescentes». «Le temps qu'il faudra», répond le ­compositeur. Nijinski ne cherche pas davantage à plaire. Les trois complices sont immergés dans leur souci de ­donner à voir et à entendre, selon le mot de Stravinsky, «la montée totale, panique, de la sève universelle» dans la Russie primitive. Nicolas Roerich ­habille les danseurs de longues ­tuniques. En cent vingt laborieuses ­répétitions, Nijinski leur commande de marteler le sol pieds en dedans et poings sur les joues. «La chorégraphie était incomparable ; à l'exception de quelques endroits, tout était comme je le voulais», écrit en 1913 Stravinsky, qui s'en dédiera plus tard. «Un docteur!», non «Un dentiste», «Deux dentistes», hurle-t-on dans la salle le soir de la création de ce qu'on surnomme déjà «Le Massacre du printemps». (…) En vain, Diaghilev commande-t-il aux machinistes d'éteindre et de rallumer la lumière du théâtre pour calmer le public. Ravel, qui défend l'œuvre se fait traiter de sale Juif. Debussy, qui a cru perdre l'ouïe pendant les trente-trois minutes du spectacle, résume: «C'est de la musique de sauvage avec tout le confort moderne.» «Le travail d'un fou», assène Puccini, qui assiste à la seconde le 1er juin. Le scandale est si fracassant que son écho se propage encore: pourquoi tant de bruit? «La grande nouveauté du Sacre du printemps, c'est le renoncement à la sauce», analyse génialement Jacques Rivière, détaillant son propos sur la musique et la danse dans la Nouvelle Revue ­française, en 1913. «Voici une œuvre absolument pure. Aigre et dure, si vous voulez, mais dont aucun jus ne ternit l'éclat, dont aucune cuisine n'arrange ni ne salit les contours ; (….) tout est ici franc, intact, limpide et grossier. Le ­Sacre du printemps est le premier chef-d'œuvre que nous puissions opposer à l'impressionnisme.» Avant d'être repris quatre fois à ­Londres, Le Sacre sera donné quatre fois à Paris. Dans la salle, Valentine Gross Hugo saisit les danses au crayon. Ses dessins, ajoutés à quelques photos, ­témoignages, notations de Marie ­Rambert, qui a assisté Nijinski, serviront à Millicent Hodson et Kenneth ­Archer à le reconstituer en 1987, soixante-quatorze ans après sa création. Le Figaro
« Le Sacre du Printemps » naquit d'une idée du peintre Nicolas Roerich à qui Stravinsky avait demandé le livret d'un ballet. Passionné par l'antique patrimoine des peuples slaves, mais en amateur plus ou moins éclairé, un patrimoine que des artistes comme lui faisaient découvrir à leurs compatriotes russes sans nécessairement faire preuve de rigueur scientifique, Roerich conçut l'ouvrage comme un rite païen des anciens âges, un rituel barbare célébrant le retour du printemps en sacrifiant une vierge, l'Elue, aux forces de la Nature. Le thème était brutal, même si rien de ce que l'on savait des anciens Slaves ne parlait de tels sacrifices humains. Envoûté, Stravinsky composa une musique d'une puissance tellurique qui aujourd'hui encore révolutionne les sens. Et Nijinski s'engouffrera dans le projet avec toute la sauvagerie de son génie, persuadé de la nécessité d'inventer des formes nouvelles. (…) Au Théâtre des Champs-Elysées, la Saison russe confiée à Diaghilev dure du 15 mai au 21 juin avec opéras et ballets en alternance (…) la création du « Sacre » est (…) prévue pour le 29. La générale s'est déroulée sans heurts, mais Diaghilev qui a flairé ce qui pouvait advenir dès que Stravinsky lui joua « le Sacre » au piano, l'été précédent, à Venise, installe au promenoir tout un bataillon d'inconditionnels. Il y a là Maurice Ravel, premier admirateur de Stravinsky, Florent Schmitt, Maurice Delage, Jean Cocteau, Léon-Paul Fargue et Valentine Gross, future Valentine Hugo. Pour la première qui voit accourir le Tout Paris, celui du Faubourg Saint-Germain, du côté des Guermantes, comme celui des Verdurin, un Tout Paris étincelant de pierreries et de décorations, ce promenoir courant entre les loges de la corbeille et les premières loges est donc investi par des modernes prêts à en découdre. Mais alors que pour les batailles d' »Hernani » ou de « Tannhäuser », les belligérants étaient nettement séparés, ils sont ici au coude à coude. Un plan de guerre qui annonce l'inévitable pugilat. (…) Le public élégant se déchaîne dès les premières mesures du « Sacre ». Ou plus précisément dès que les danseurs arrivent sur scène dans des attitudes voulues primitives qui font un effet désastreux. Le vacarme est tel que sur le plateau ceux-ci n'entendent plus l'orchestre dirigé par Pierre Monteux, héroïque dans la tempête, et que Nijinski, blême, juché sur une chaise, doit leur hurler des indications depuis la coulisse. Quand les danseuses apparaissent, genoux pliés, pieds en dedans, un crétin en habit lance : »Un docteur ! » et un autre : « Un dentiste ! » alors que les jeunes femmes soutiennent du poing droit leur visage incliné de côté, selon une figure des danses russes traditionnelles dont s'est inspiré le chorégraphe. Coups, gifles, invectives fusent de toutes parts. « Taisez-vous, les garces du XVIe », hurle Florent Schmitt aux hystériques des loges alors que Ravel se fait traiter de « sale juif » par des messieurs à monocle, toujours la formule élégante à la bouche. (…) Un an plus tard, « le Sacre du Printemps » est joué en concert au Casino de Paris dans un tel climat d'exaltation que le public portera Stravinsky en triomphe jusqu'à la place de la Trinité. Mais après avoir été exécutée quatre fois à Paris et autant à Londres en juillet, la chorégraphie de Nijinski, elle, est abandonnée. Borné, Stravinsky lui attribue l'échec du « Sacre », sans réaliser l'extraordinaire accord entre danse et partition, l'une et l'autre révolutionnaires. (…) Diaghilev commandera une autre version du « Sacre » à Léonide Massine qui a succédé à Vaslav dans le lit du maître et au poste de chorégraphe. Mais il n'a pas le génie de son prédécesseur, même si sa talentueuse version, dansée elle aussi aux Champs-Elysées en 1920, annonce le style que plus tard développera Maurice Béjart. La version de Massine sera la deuxième des quelque 250 chorégraphies écrites à ce jour sur « le Sacre du printemps ». Dont deux sont des chefs d'œuvre. Celle de Maurice Béjart, créée à Bruxelles en 1960 par le futur Ballet du XXe Siècle, et reprise dans ce même Théâtre des Champs Elysées en 1971 et en 1980 par le Ballet de l'Opéra de Paris. Et celle de Pina Bausch, datant de 1975, que le Tanztheater de Wuppertal vient interpréter en juin pour la saison du centenaire. Perdue, mais demeurée dans les mémoires, la chorégraphie de Nijinski était devenue un mythe. Ayant longuement travaillé avec Marie Rambert, étudié dessins, documents de toutes sortes dont les notes rédigées par Nijinski et Roerich ou celles des danseurs, guidés encore par leur instinct de savants passionnés, deux Anglo-saxons, Milicent Hodson et Kenneth Archer, parviennent miraculeusement à reconstituer la chorégraphie originale en 1987 pour les Américains du Joffrey Ballet. Personne n'en savait plus rien et moins encore les Pourtalès d'aujourd'hui. C'est une révélation. Avec la chorégraphie ressuscitée, réapparaît tout le génie sauvage, immodéré de Nijinski, ses outrances aussi, et son œuvre est aussi bouleversante aujourd'hui qu'elle le fut en 1913, pour ceux capables de la comprendre. Presque tous les danseurs des Ballets Russes avaient appartenu au Théâtre impérial Marie, à Saint-Pétersbourg, le Mariinsky. Ce sont leurs lointains successeurs qui viennent aujourd'hui danser « le Sacre du printemps » au Théâtre des Champs-Elysées dans sa chorégraphie originale. Le 29 mai 2013, cent ans, jour pour jour, après le légendaire scandale qui salua la naissance de l'art du XXe siècle. Raphaël de Gubernatis
Un an avant que la Grande Guerre de 14-18 n'embrase l'Europe entière, la musique ouvre violemment les hostilités. Le 29 mai 1913, les Ballets russes de Serge de Diaghilev lâchent sur Paris un obus orchestral de première puissance : Le Sacre du printemps, d'Igor Stravinsky. Chorégraphié par Nijinski, danseur vedette de la troupe, ce ballet transforme en champ de bataille le Théâtre des Champs-Elysées, inauguré un mois plus tôt avenue Montaigne. Chargée d'un reportage dessiné sur le spectacle et sa préparation, Valentine Hugo se souvenait : « Ce fut comme si la salle avait été secouée par un tremblement de terre, elle semblait vaciller dans le tumulte. » Mais le théâtre bâti par les frères Perret, premier édifice parisien à être construit en béton armé, repose sur des fondations solides. (…) Quant à la composition de Stravinsky, le scandale de sa création marque un tournant historique, l'avènement d'une nouvelle ère musicale, balayant l'académisme et le ronron ambiants. Le mot mi-admiratif, mi-narquois de Debussy a fait fortune : « De la musique de sauvage avec tout le confort moderne. » Musique de sauvage comme, à la même époque, Les Demoiselles d'Avignon, de Picasso, La Femme au chapeau, de Matisse, sont de la peinture de sauvage. Fatiguée des tourments égotistes du romantisme, lassée des alanguissements morbides du symbolisme, l'Europe semble vouloir se régénérer en puisant une force brute, une vigueur vierge dans l'art primitif. Recette aussi salutaire qu'efficace. Fleuron permanent des programmes symphoniques, Le Sacre du printemps témoigne d'une vitalité intacte (…) Dans ce cadre huppé, rien ne laisse prévoir le scandale qui éclate le 29 mai 1913. La veille, la générale se déroule sans incident, devant un parterre de professionnels et d'invités. Le succès incontesté de L'Oiseau de feu, en 1909, puis celui de Petrouchka, en 1911, ont confirmé la maîtrise, gagnée à pas de géant, d'un compositeur de 30 ans. « En deux ans, j'ai l'impression d'avoir bondi de vingt »,constate l'ancien élève de Rimski-Korsakov. L'oreille avertie de Debussy ne s'y trompe pas : « Il y a dans Petrouchka une sorte de magie sonore, des sûretés orchestrales que je n'ai rencontrées que dans Parsifal ; vous irez plus loin, assure l'aîné à son cadet, mais vous pouvez déjà être fier. » Avec ce Sacre, auquel il pense depuis 1910, Stravinsky fonce plus vite et plus loin, pour frapper plus fort. Ces « Images de la Russie païenne » – sous-titre de l'œuvre –, il les a d'abord visualisées avec son compatriote le peintre et ethnologue Nicolas Roerich, futur réalisateur des costumes et des décors. C'est lui qui a évoqué au compositeur ce rite très ancien, à l'arrivée du printemps, d'adoration de la terre, à laquelle les ancêtres sacrifient en gage de fertilité une jeune vierge, « l'élue ». Cette cérémonie d'une barbarie archaïque, cette sauvagerie tribale, Stravinsky les instrumente de couleurs criarde (clarinette piccolo), agressive (petite trompette en ré) ou crue (trombones, grosse caisse) ; il les rythme de martèlements brutaux, de déflagrations tonitruantes, de chocs répétés entre blocs sonores qui se heurtent de plein fouet. En imprésario avisé, Diaghilev y pressent les clés d'un succès renouvelé pour sa huitième saison parisienne. Il en confie la chorégraphie à son danseur fétiche, Vaslav Nijinski, dont les poses lascives, d'un érotisme équivoque, ont déjà choqué dans Prélude à l'après-midi d'un faune. Cette fois, le jeune félin imagine des gestes anguleux, des piétinements saccadés, qui contreviennent aux canons classiques : pieds et genoux en dedans, cou cassé, dos voûté et bras ballants. « La vraie grâce se moque du gracieux », admire Jacques Rivière, patron clairvoyant de la NRF. « Exactement ce que je voulais », se félicite Diaghilev au sortir de cette nouvelle bataille d'Hernani, qui se reproduit les soirs suivants et s'exporte même outre-Manche pour les représentations londoniennes ! Mais, l'année suivante, l'exécution symphonique seule, sans ballet, au Casino de Paris, remporte une ovation sans bémol, tandis que Stravinsky est porté en triomphe jusqu'à la place de la Trinité. Musique sans précurseurs ni descendance, même dans le catalogue du compositeur, Le Sacre du printemps – ces « Géorgiques de la préhistoire », selon Cocteau – libère et défriche l'horizon musical, loin des macérations liturgiques d'un Wagner, de l'alchimie vaporeuse d'un Debussy. Emblème de la modernité pour tout le xxe siècle, le Sacre, si radical dans l'audace et la liberté de son écriture, ne pouvait être qu'un météore unique ; mais l'exemple de son émancipation harmonique, de ses combinaisons à l'infini de timbres et de rythmes a stimulé l'imaginaire des générations ultérieures – d'Olivier Messiaen à Steve Reich, de Pierre Boulez à John Adams. Les chorégraphes n'ont pas été en reste, de Maurice Béjart à Mats Ek, de Pina Bausch à Angelin Preljocaj. Télérama
On peut parler d'une mosaïque sonore analogue au cubisme en peinture. Benoît Chantre
Quelques livres sur Le Sacre du printemps ont pressenti la relation de ce ballet avec le cubisme, le primitivisme et le commencement de la guerre. On peut dire également que le caractère mosaïque de la danse rappelle le cubisme. Chaque groupe de danseurs a simultanément des rythmes différents à suivre. Il s'agit de la simultanéité du mouvement divers de plusieurs danseurs. Il y a plusieurs points de vue dans une oeuvre. Cette idée rejoint le cubo-futurisme russe qui est marqué par le cubisme. Par exem

ple en 1912, Kasilir Malevich, dans sa peinture The Knife-Grinder, a commencé à repenser l'interprétation du corps humain en déplaçant l'accent sur le temps et sur le mouvement à partir de la forme, du volume. Il a montré différentes étapes du même mouvement, comme la représentation séquentielle du corps humain dans un tableau.

Préhistoire et modernité
Ce Sacre du printemps, lorsque je l'ai découvert, m'a paru comme une œuvre absolument extraordinaire sur le plan de ce que j'appelle la révélation du meurtre fondateur dans la culture moderne. C'est-à-dire le véritable avènement du christianisme. La découverte du meurtre fondateur sous une forme telle qu'il rend sa reproduction impensable, impossible, trop révélatrice ! Si on regarde Le Sacre du printemps de près, on s'aperçoit que c'est un sacrifice, le sacrifice de n'importe qui, d'une jeune femme qui est là, par une espèce de tribu païenne et sauvage de la Russie archaïque, qui se termine par la mort de cette femme. (…) est-ce qu'elle meurt d'avoir trop dansé ou est-ce que c'est un euphémisme pour nous dire la vérité sur ce qui se passe, et qui est son étouffement par la foule ? À mon avis, « mourir d'avoir trop dansé » est l'euphémisme esthétique qui explique la chose. Dans une reconstitution que j'ai vue récemment de la représentation initiale du Sacre du printemps, tout commence par une dame extrêmement respectable, de l'aristocratie américaine, qui a certainement donné de l'argent pour cette reconstitution, et qui dit : « Surtout, ne vous imaginez pas qu'il s'agit d'un sacrifice. Et qu'il s'agit d'une mort religieuse », etc. Alors je pense que cet avertissement doit être pris en sens contraire et fait partie de la révélation de la chose et la rend en quelque sorte aussi comique que tragique, ce qui me paraît parfaitement justifié. (…) à mon avis c'est la danse qui a le plus scandalisé le public parisien, danse très moderne en ceci qu'elle est faite de coups sourds, de piétinements : elle rythme les piétinements de la foule, qui au fond piétine la victime. Le spectacle n'est pas très exactement reproduit sous sa forme la plus tragique, bien entendu, mais il est là et ces piétinements sont là et en même temps, il y a quelque chose qui correspond dans les costumes de la représentation originale. (…) Dans les motifs. Ces bandes parallèles les unes aux autres, parfaitement parallèles, dont on peut dire qu'elles annoncent le cubisme ou qu'elles le rappellent. Donc un refus de la joliesse, du joli. Et une entrée dans une espèce de primitivisme dont on ne peut pas dire, chez Stravinsky, qu'il soit influencé par qui que ce soit, parce que si je comprends bien, Le Sacre du printemps c'est son arrivée de Russie. Il n'a pas été en contact avec toute l'agitation de l'art moderne. Mais il pénètre dedans avec une espèce de volupté narquoise, moqueuse et très consciente de ce qu'elle fait. Les photos de Stravinsky à l'époque me semblent faire partie du spectacle. Il a quelque chose de sardonique et de diabolique qui a l'air de dire : « Je leur fiche un truc dans la figure dont ils ne soupçonnent pas la puissance. » Mais cette puissance était quand même manifeste dans l'émeute qui a eu lieu. (…) La foule a tout cassé littéralement, les chaises, etc. Et je pense que cette émeute, parce qu'on peut parler d'une véritable émeute, c'est essentiel qu'elle soit là : à partir du moment où l'art moderne ne crée plus des réactions de ce genre, il est mort. Il est devenu beaucoup plus académique que tout art académique, dans ce sens qu'il essaie de ritualiser la révolution. On peut dire que tout le monde moderne depuis très peu de temps après 1913 n'a été qu'un effort pour ritualiser la révolution. (…) On a vu sa puissance, mais enfin on est déjà en plein art moderne et le refus du public d'une certaine manière a servi l'œuvre, a accompli son triomphe. (…) [avec] Nijinski, qui tout de suite après Le Sacre du printemps, si je comprends bien, devient fou ? (…) Il y a donc (…) un parallèle très net avec la retraite de Hölderlin, à partir du moment où il a vu que la synthèse qu'il espérait entre l'archaïque et le chrétien n'était pas possible. (…) Stravinsky était un chrétien, beaucoup plus calme que ne l'était Nijinski, mais c'était quand même un chrétien, donc il y a dans Le Sacre du printemps et c'est une chose essentielle pour moi, un aspect terreur ou tout au moins j'ai cru le percevoir dans cette scène qui démentit complètement l'idée que la jeune fille meurt par abus de la danse, donc que l'œuvre est essentiellement esthétique. C'est-à-dire qu'il voit l'idée du sacrifice, qui refait sur cette scène ce que font au fond tous les sacrifices fondateurs, c'est-à-dire la cacher, la dissimuler. Mais que d'une certaine manière Stravinsky amène une conscience qui me paraît exceptionnelle et qui fait partie de ce que j'appellerais la révélation moderne du meurtre fondateur qui est essentiellement une révélation chrétienne. (…) Et les œuvres qui révèlent ne sont pas des parodies, ce sont des œuvres qui prennent le phénomène sérieusement et qui le regardent comme étant essentiellement la tragédie de l'humanité, la tragédie de l'archaïque, c'est-à-dire le rôle que joue la violence dans le religieux et qui est indispensable à l'homme pour écarter sa propre violence, c'est-à-dire le sacrifice, qui est de rejeter notre violence sur une victime innocente, mais qui est le geste principal par lequel l'humanité se distingue au départ de l'animalité, c'est-à-dire a besoin d'évacuer sa violence. Étant trop mimétique pour vivre dans la paix et étant toujours en rivalité avec ses semblables, elle a besoin de ces expériences dont Aristote dit justement qu'elles sont cathartiques et qui sont la mise à mort d'une victime solennelle, religieuse. L'archaïque c'est cela. (…) C'est-à-dire que ce qu'il y a d'extraordinaire dans le chrétien, c'est qu'il peut apparaître à tous les gens qui se sont occupés de lui, à tous les ethnologues, comme ce qu'il est apparu à Celse au IIe siècle après J.-C. : « C'est la même chose que nos mythes et vous ne voyez pas que c'est exactement pareil. » C'est tellement vrai que c'est complètement faux, dans la mesure où la victime véritable, celle qui révèle tout, nous dit son innocence et le texte des Evangiles nous répète cette innocence sur tous les tons ; alors que la victime archaïque est essentiellement coupable aux yeux de ceux qui l'accusent, coupable du parricide et de l'inceste. C'est l'opposition entre Œdipe et le Christ. (…) L'archaïque occulte le mal de l'humanité en le rejetant sur la victime. Il n'y a qu'un héros parricide et inceste, c'est Œdipe. (…) [Le chrétien] révèle le péché de l'humanité (…) [fait de l'archaïque un spectacle (…) et un spectacle accusateur. Accusateur à juste titre. René Girard
Le réchauffement climatique met au jour des restes d'humains, d'animaux et de végétaux conservés dans le permafrost, parfois depuis des centaines de milliers d'années. Les bactéries, les virus et les parasites qu'ils contiennent ne sont pas forcément morts avec leurs hôtes, ils sont pour beaucoup seulement endormis. Les virus semblent perdre en intensité avec la congélation et le temps, ce qui n'est pas le cas pour les bactéries. En 2016, une épidémie de la maladie du charbon (anthrax) a décimé les troupeaux de rennes en Sibérie. Les deux souches de ce bacille étudiées par les scientifiques remontaient au XVIIIe et au début du XXe siècle. Le risque de propagation est bien réel. Pour l'instant, la résurgence se fait de manière locale, mais elle pourrait se répandre à l'ensemble de la planète. Avec la liquéfaction du permafrost, les agents infectieux peuvent migrer dans les eaux mais aussi s'agglomérer sous les semelles des chaussures. Car si les régions du Grand Nord abritent des populations parfois très isolées, elles attirent aussi des touristes, des scientifiques, des chasseurs de fossiles… Il est indispensable que des précautions sanitaires drastiques soient prises pour éviter une éventuelle propagation. Aujourd'hui, trop peu de scientifiques s'y intéressent. Il y a pourtant une vraie urgence à prévoir l'avenir. Des épidémies peuvent toujours survenir, causées par des bactéries très résistantes, comme le charbon (anthrax), que l'on a retrouvé dans des cadavres d'animaux en Sibérie en 2016. Ces germes sont effectivement très robustes. Mais une épidémie de charbon s'arrête facilement. Les virus, eux, tels que nous les connaissons, ne sont pas très résistants. Il y a peu de risques qu'ils puissent être conservés au point d'être viables. Ils supportent difficilement les changements d'état. Pour qu'ils soient viables, il faudrait qu'il n'y ait jamais eu de décongélation et qu'ils soient récupérés à l'état congelé. En revanche, le risque pourrait venir des expériences de l'homme. Le danger serait de pouvoir reconstituer des virus disparus à partir de virus morts. Ça a déjà été le cas. Des scientifiques ont prélevé des fragments du génome du virus de la grippe espagnole sur le cadavre d'un esquimau inuit. Ces fragments, associés à des échantillons d'hôpitaux, ont permis de reconstituer la séquence de ce virus disparu qui a décimé des populations. Philippe Charlier (médecin légiste et archéo-anthropologue)
Cette découverte démontre que si on est capable de ressusciter des virus âgés de 30.000 ans, il n'y a aucune raison pour que certains virus beaucoup plus embêtants pour l'Homme, les animaux ou les plantes ne survivent pas également plus de 30.000 ans. » Pr Claverie
Le virus venait donc bien du froid…
Que le réchauffement climatique pourrait
réveiller
de leur sommeil de 30 000 ans …
Poutine et ses sbires nous ressuscitent sur le peuple ukrainien une barbarie que l'on croyait enterrée depuis bientot 80 ans …
Comment ne pas repenser …
En ce 110e anniversaire, jour pour jour à Paris même, de sa légendaire première …
Qui sous l'inspiration du peintre passionné d'ethnologie qui avait fait également les dessins, décors et costumes
Nicolas Roerich
…
Avait livré à la veille de la 1ère Guerre mondiale ces fameuses « Images de [s]a Russie païenne », rebaptisées
« massacre du printemps »
, par ses détracteurs …
Qui avant de devenir le classique reconnu et vénéré que l'on sait …
Avait sous les yeux enthousiastes d'un Ravel, Debussy, Proust ou Picasso …
Mais aussi la violente et compréhensible indignation d'un public choisi mais non averti …
Provoqué avec ses rituels printaniers primitifs et le sacrifice à la fin d'une jeune femme piétinée par la troupe …
L'un des plus grands scandales,
émeute
comprise, de l'histoire de la musique occidentale ?
Et comment ne pas repenser en retour en effet …
Parce qu'il y retrouvait dans toute sa crudité et sa brutalité de coups sourds et de piétinements …
Préparée par les découvertes de l'ethnologie qui commencaient à infuser jusque dans les
masques africains
de nos Braque et de nos Picasso …
La mise au jour d'une vérité presque complètement explicite et en même temps prophétique …
Comme en a témoigné sans compter peut-être la folie subséquente de son chorégraphe Nijinski …
La violence et l'indignation de sa réception pour une bonne société endormie par des siècles d'adagios vivaldiens ou de contes de fée hoffmanisés …
Mais qui devait accoucher un an plus tard d'une des pires boucheries de l'histoire de l'humanité …
A savoir le dévoilement de la vérité au fondement même de tous nos rituels que seule pouvait permettre 2000 ans de révélation chrétienne …
De l'évacuation violente et proprement cathartique sur le dos d'une victime innocente …
Du ressentiment et des tensions accumulés de toute une société …
Au nom de divinités prétendument assoiffées de sang …
Comment ne pas repenser donc …
A cette sauvagerie et cette barbarie qui semblent nous revenir …
Du fin fond d'une Russie à nouveau aussi primitive qu'archaïque ?
Le « Sacre du printemps » a 100 ans
Cent ans après sa création, la version originale du « Sacre du printemps » est retransmise sur Arte et devant l'Hôtel de Ville de Paris depuis le théâtre des Champs-Elysées.
Raphaël de Gubernatis
Le Nouvel Obs
29 mai 2013
« J'ai soixante ans, et c'est la première fois qu'on ose se moquer de moi », s'étrangle la comtesse René de Pourtalès à la première du « Sacre du Printemps ». Ses glapissements d'idiote endiamantée résonnent encore comme un prodigieux résumé de la fureur des mondains quand ils découvrent le double chef d'œuvre d'Igor Stravinsky et de Vaslav Nijinski, le 29 mai 1913, au Théâtre des Champs-Elysées. Un an plus tard éclate la Grande Guerre qui entraînera la chute des trois empires de Russie, d'Autriche-Hongrie et d'Allemagne et la multitude des royaumes, grands duchés et principautés qui en font partie. L'ancien monde va s'écrouler et le fracas du « Sacre », annonçant le XXe siècle, semble préfigurer le séisme à venir.
Une compagnie extraordinaire
A Paris, l'impresario Gabriel Astruc vient de faire édifier par Auguste Perret ce somptueux théâtre de l'avenue Montaigne qui lui aussi annonce des temps nouveaux et ce que l'on nommera Art Déco dans les années 30. Pour la brillante saison inaugurale qui débute le 31 mars 1913 avec « Benvenuto Cellini » de Berlioz, Astruc a bien entendu convié ce qu'il y a de plus extraordinaire à l'époque, ces Ballets Russes de Serge de Diaghilev apparus pour la première fois en 1909 à Paris alors capitale mondiale des arts. Les Ballets Russes ont suscité un tel bouleversement esthétique que le monde entier, c'est-à-dire en ce temps là l'Europe et les Amériques, se dispute le bonheur de les recevoir.
La séduction des Ballets Russes
Jusque-là, en admirant « Shéhérazade », « les Danses polovtsiennes », « le Pavillon d'Armide », « l'Oiseau de feu », « Petrouchka » ou le « Spectre de la Rose », gens du monde, intellectuels, artistes s'étaient enivrés de musiques souvent inconnues, de décors fabuleux, de costumes chatoyants aux teintes inouïes où le raffinement d'un chorégraphe novateur comme Michel Fokine, les scénographies de Léon Bakst, Alexandre Benois ou Nicolas Roerich, les partitions de Rimsky-Korsakov, Borodine et Stravinsky, animaient des interprètes fascinants comme Tamara Karsavina, Anna Pavlova, Ida Rubinstein, Bronislava Nijinska, Adolf Bolm et surtout, surtout, cet être sur scène irréel qui avait pour nom Vaslav Nijinski. Diaghilev en a fait son amant et admire tant ce prodige qu'il décide d'en faire un chorégraphe. Si le danseur a du génie, le créateur en aura davantage encore. Mais cela le public ne le comprendra pas. On acclame sans retenue l'interprète de « Petrouchka » ou du « Spectre de la Rose » ; on ne saura pas mesurer la stature du chorégraphe de « L'Après-midi d'un faune » (1912), et moins encore de celui du « Sacre ».
Une puissance tellurique
« Le Sacre du Printemps » naquit d'une idée du peintre Nicolas Roerich à qui Stravinsky avait demandé le livret d'un ballet. Passionné par l'antique patrimoine des peuples slaves, mais en amateur plus ou moins éclairé, un patrimoine que des artistes comme lui faisaient découvrir à leurs compatriotes russes sans nécessairement faire preuve de rigueur scientifique, Roerich conçut l'ouvrage comme un rite païen des anciens âges, un rituel barbare célébrant le retour du printemps en sacrifiant une vierge, l'Elue, aux forces de la Nature.
Le thème était brutal, même si rien de ce que l'on savait des anciens Slaves ne parlait de tels sacrifices humains.
Envoûté, Stravinsky composa une musique d'une puissance tellurique qui aujourd'hui encore révolutionne les sens. Et Nijinski s'engouffrera dans le projet avec toute la sauvagerie de son génie, persuadé de la nécessité d'inventer des formes nouvelles.
Ardeur révolutionnaire
Menées de ville en ville, au gré des « saisons », les répétitions du « Sacre » sont difficiles, épouvantables même. Pour les danseurs, confrontés à une partition d'une nature inédite, et rebelles à une gestuelle en contradiction absolue avec leur formation académique. Et plus encore pour Nijinski, orgueilleux, buté, incapable d'expliquer son dessein à ses interprètes. Assisté par Mimi Ramberg, qui deviendra Dame de l'Empire britannique sous le nom de Marie Rambert, appuyé par sa sœur Bronislava qui croit en son talent, et plus encore soutenu par Roerich, lequel a conçu les décors (d'un intérêt assez moyen) ainsi que les extraordinaires costumes du ballet, et fortifie le jeune homme de 24 ans dans son ardeur révolutionnaire, Nijinski doit lutter pied à pied pour imposer ses vues. Et quand il apprend que sa sœur, enceinte, ne pourra danser le rôle de l'Elue, il manque, de rage, de tuer le coupable qui n'est autre que son beau-frère.
Le scandale du « Sacre »
Au Théâtre des Champs-Elysées, la Saison russe confiée à Diaghilev dure du 15 mai au 21 juin avec opéras et ballets en alternance, car on donne aussi « la Khovantchina » et « Boris Godounov » avec l'inévitable Chaliapine. Après celle de « Jeux », le 15, autre chorégraphie novatrice de Nijinski qui est un semi- échec, la création du « Sacre » est donc prévue pour le 29. La générale s'est déroulée sans heurts, mais Diaghilev qui a flairé ce qui pouvait advenir dès que Stravinsky lui joua « le Sacre » au piano, l'été précédent, à Venise, installe au promenoir tout un bataillon d'inconditionnels. Il y a là Maurice Ravel, premier admirateur de Stravinsky, Florent Schmitt, Maurice Delage, Jean Cocteau, Léon-Paul Fargue et Valentine Gross, future Valentine Hugo. Pour la première qui voit accourir le Tout Paris, celui du Faubourg Saint-Germain, du côté des Guermantes, comme celui des Verdurin, un Tout Paris étincelant de pierreries et de décorations, ce promenoir courant entre les loges de la corbeille et les premières loges est donc investi par des modernes prêts à en découdre. Mais alors que pour les batailles d' »Hernani » ou de « Tannhäuser », les belligérants étaient nettement séparés, ils sont ici au coude à coude. Un plan de guerre qui annonce l'inévitable pugilat.
La bataille
« L'orchestre commença, le rideau s'ouvrit et de la salle s'éleva soudain un cri outragé. Vaslav pâlit », se souviendra Bronislava Nijinska. Le public élégant se déchaîne dès les premières mesures du « Sacre ». Ou plus précisément dès que les danseurs arrivent sur scène dans des attitudes voulues primitives qui font un effet désastreux. Le vacarme est tel que sur le plateau ceux-ci n'entendent plus l'orchestre dirigé par Pierre Monteux, héroïque dans la tempête, et que Nijinski, blême, juché sur une chaise, doit leur hurler des indications depuis la coulisse. Quand les danseuses apparaissent, genoux pliés, pieds en dedans, un crétin en habit lance : »Un docteur ! » et un autre : « Un dentiste ! » alors que les jeunes femmes soutiennent du poing droit leur visage incliné de côté, selon une figure des danses russes traditionnelles dont s'est inspiré le chorégraphe. Coups, gifles, invectives fusent de toutes parts. « Taisez-vous, les garces du XVIe », hurle Florent Schmitt aux hystériques des loges alors que Ravel se fait traiter de « sale juif » par des messieurs à monocle, toujours la formule élégante à la bouche.
Un tremblement de terre
« Tout ce qu'on a écrit sur la bataille du « Sacre du printemps » reste inférieur à la réalité, dira Valentine Gross. Ce fut comme si la salle avait été secouée par un tremblement de terre. Elle semblait vaciller dans le tumulte. Des hurlements, des injures, des hululements, des sifflets soutenus qui dominaient la musique, des gifles, voire des coups. Les mots semblent bénins lorsqu'on évoque une telle soirée. Le calme reparaissait un peu quand on donnait soudain la lumière dans la salle. Je m'amusais beaucoup de voir certaines loges vindicatives et tonitruantes dans l'obscurité, s'apaiser aussitôt dans la clarté. Je ne cacherai pas que notre calme rivière était devenue un torrent tumultueux. On y voyait entre autres Maurice Delage grenat d'indignation, Maurice Ravel combatif comme un coq furieux, Léon-Paul Fargue vociférant des épithètes vengeresses vers les loges sifflantes. Et je me demande comment cette œuvre si difficile pour 1913 put être jouée et dansée jusqu'au bout dans un tel vacarme… »
Ravagé par tant de violence, Nijinski doit cependant courir passer son costume du « Spectre de la rose » dès l'entracte afin de faire le joli cœur devant ce public qui va l'applaudir après l'avoir conspué.
« Exactement ce que je voulais »
« A l'issue de la représentation, rappellera Igor Stravinsky, nous étions excités, furieux, dégoûtés et …heureux. J'allai au restaurant avec Diaghilev et Nijinski. Le seul commentaire de Diaghilev fut : « Exactement ce que je voulais ». Personne n'était plus prompt que lui à saisir la valeur publicitaire d'une situation. A ce point de vue ce qui était arrivé ne pouvait être qu'excellent ». Un an plus tard, « le Sacre du Printemps » est joué en concert au Casino de Paris dans un tel climat d'exaltation que le public portera Stravinsky en triomphe jusqu'à la place de la Trinité.
On abandonne la chorégraphie de Nijinski
Mais après avoir été exécutée quatre fois à Paris et autant à Londres en juillet, la chorégraphie de Nijinski, elle, est abandonnée. Borné, Stravinsky lui attribue l'échec du « Sacre », sans réaliser l'extraordinaire accord entre danse et partition, l'une et l'autre révolutionnaires. Quant à Vaslav, sur lequel la Hongroise Romola de Pulsky a jeté son dévolu en profitant de l'absence de Diaghilev lors d'une tournée des Ballets Russes au Brésil et en Argentine, il se marie dès septembre à Buenos Aires… et se voit bientôt renvoyé de la compagnie. Diaghilev commandera une autre version du « Sacre » à Léonide Massine qui a succédé à Vaslav dans le lit du maître et au poste de chorégraphe. Mais il n'a pas le génie de son prédécesseur, même si sa talentueuse version, dansée elle aussi aux Champs-Elysées en 1920, annonce le style que plus tard développera Maurice Béjart.
Plus de 250 « Sacre du printemps » en 100 ans
La version de Massine sera la deuxième des quelque 250 chorégraphies écrites à ce jour sur « le Sacre du printemps ». Dont deux sont des chefs d'œuvre. Celle de Maurice Béjart, créée à Bruxelles en 1960 par le futur Ballet du XXe Siècle, et reprise dans ce même Théâtre des Champs Elysées en 1971 et en 1980 par le Ballet de l'Opéra de Paris. Et celle de Pina Bausch, datant de 1975, que le Tanztheater de Wuppertal vient interpréter en juin pour la saison du centenaire.
La résurrection de l'original
Perdue, mais demeurée dans les mémoires, la chorégraphie de Nijinski était devenue un mythe. Ayant longuement travaillé avec Marie Rambert, étudié dessins, documents de toutes sortes dont les notes rédigées par Nijinski et Roerich ou celles des danseurs, guidés encore par leur instinct de savants passionnés, deux Anglo-saxons, Milicent Hodson et Kenneth Archer, parviennent miraculeusement à reconstituer la chorégraphie originale en 1987 pour les Américains du Joffrey Ballet. Personne n'en savait plus rien et moins encore les Pourtalès d'aujourd'hui. C'est une révélation. Avec la chorégraphie ressuscitée, réapparaît tout le génie sauvage, immodéré de Nijinski, ses outrances aussi, et son œuvre est aussi bouleversante aujourd'hui qu'elle le fut en 1913, pour ceux capables de la comprendre.
Presque tous les danseurs des Ballets Russes avaient appartenu au Théâtre impérial Marie, à Saint-Pétersbourg, le Mariinsky. Ce sont leurs lointains successeurs qui viennent aujourd'hui danser « le Sacre du printemps » au Théâtre des Champs-Elysées dans sa chorégraphie originale. Le 29 mai 2013, cent ans, jour pour jour, après le légendaire scandale qui salua la naissance de l'art du XXe siècle.
« Le Sacre du printemps » : chorégraphie de Vaslav Nijinski, Ballet du Théâtre Mariinsky, du 29 au 31 mai à 20h; chorégraphie de Pina Bausch. Tanztheater de Wuppertal, du 4 au 7 juin à 20h. Théâtre des Champs-Elysées ; 01 49 52 50 50 ou theatrechampselysees.fr.
Diffusion en direct sur Arte ce 29 mai à 20h50. Et retransmission publique sur le parvis de l'Hôtel de Ville de Paris dès 20h50.
Voir aussi:
« Le Sacre du printemps » de Stravinsky fête ses cent ans
Le Théâtre des Champs-Élysées à Paris célèbre le centenaire du « Sacre du printemps » ce 29 mai, le ballet et la musique sont interprétés par le Mariinsky de Saint-Pétersbourg sous la direction du chef Valery Gergiev. Bernd Uhlig
La première du Sacre du printemps de Stravinsky, c'était le 29 mai 1913. Chorégraphiée par le danseur russe Vaslav Nijinsky, la pièce avait créé un scandale au Théâtre des Champs-Élysées à Paris. Le Théâtre des Champs-Élysées à Paris célèbre l'événement avec un gala exceptionnel, la mairie de Paris diffusera la soirée ce 29 mai à partir de 21 h sur l'écran géant de l'Hôtel de Ville. Elle sera également retransmise en direct sur la chaîne Arte. Le ballet et la musique sont interprétés par le Mariinsky de Saint-Pétersbourg sous la direction du chef Valery Gergiev. Une nouvelle version de l'oeuvre par la chorégraphe Sacha Waltz est donnée après la reconstitution du ballet historique.
Le public rit, chahute, le vacarme est tel que les danseurs n'entendent plus l'orchestre et que Nijinsky doit compter dans les coulisses pour que le ballet se poursuive. Aujourd'hui considérée comme un monument de la musique classique et du ballet, cette œuvre a été si mal reçue, parce qu'elle était complètement révolutionnaire.
Stravinski et Nijinsky
Il y a la musique de Stravinski où le rythme est le principal élément. Le compositeur imagine un grand rite sacral païen où des vieux sages, assis en cercle, observent la danse à la mort d'une jeune fille sacrifiée au Dieu du printemps. Et il y a aussi le ballet de Nijinsky qui renversait tous les codes de la danse classique. Fi des pointes et du célèbre en-dehors des pieds. Le chorégraphe russe avant-gardiste et inspiré présente des ballerines aux chaussons tournés vers l'intérieur, les genoux pliés. La danse moderne s'impose en pleine tradition du ballet russe. Mais le public n'est pas prêt. Et pour les puristes le choc esthétique est tel et la réaction des spectateurs tellement forte que la pièce doit s'interrompre tant le vacarme est importante dans la salle. Elle ne se poursuivra qu'après l'intervention de la police.
1913, une période très curieuse
 1913, c'était une période de l'histoire très curieuse dans le monde de l'art et dans l'histoire de l'Europe et de la France, explique Brigitte Lefebvre, la directrice de la danse à l'Opéra de Paris. Toutes ces dissonances musicales, toute cette énergie de Nijinsky – beaucoup disent que c'est là que sa folie a commencé à l'envahir – tous ces excès, tout est excessif dans le Sacre du Printemps, et quand on l'entend et qu'on le réentend, tout est magnifiquement orchestré. Et en même temps, quand on pense aux œuvres musicales et chorégraphiques qui étaient appréciées à cette période-là, on n'était pas du tout prêt pour beaucoup à entendre et à voir cela. En même temps, ce qui est très important dans des œuvres qui bouleversent, c'est qu'on sait, à partir de là, on ne pourra plus jamais regarder la danse ou entendre la musique de la même manière. »
De Maurice Béjart à Angelin Preljocaj
Depuis la chorégraphie de Nijinsky qui a créé le scandale, de nombreux chorégraphes se sont frottés au Sacre du Printemps. C'est devenu un passage obligé, la marque de la consécration. Parmi les grands noms de la danse qui ont signé un Sacre, il y a d'abord Maurice Béjart qui a marqué les esprits avec une chorégraphie d'une énergie et d'une grande modernité à l'époque, même si aujourd'hui cette version paraît un peu datée. Il y a le Sacre de Pina Bausch, un monument de la danse contemporaine où les interprètes vêtues de robes couleurs de sable dansent dans la terre, s'en imprègnent jusqu'à l'épuisement le corps battant au rythme infernal de la musique de Stravinski. Et puis d'autres Sacre encore, celui de Jean-Claude Gallota, Martha Graham, Paul Taylor, Mats Ek et Angelin Preljocaj :
« Il y a quelque chose qui circule du début à la fin qui fait que cette musique draine comme une lame de fond, dit Angelin Preljocaj, chorégraphe et directeur artistique du Ballet Preljocaj, installé aujourd'hui au Pavillon Noir à Aix-en-Provence. L'idée est une sorte de désir, de rituel sacrificiel bien sûr, qui serait là pour réactiver la fécondité de la tribu. Je trouve cette musique le dit très bien cela. Cette espèce de pulsion à la fois effrayante et irrésistible, qui est finalement la sexualité. Alors j'ai essayé d'évoquer le désir féminin à travers cela. Et l'idée est que cette femme qui est choisie comme étant l'élue et donc le bouc émissaire, dans ma vision, elle passe du statut de victime au statut d'héroïne. Finalement, elle va au-delà de ce qu'on lui demande. Par cette force-là, cette détermination, elle réussit à vaincre les idées préconçues de la tribu. »
 
« C'est l'œuvre qui ouvre la musique du 20e siècle »
 
Pour Angelin Preljocaj, la musique du Sacre du Printemps reste une œuvre innovatrice jusqu'à aujourd'hui : « C'est l'œuvre qui ouvre la musique du 20e siècle. C'est un peu comme on dit que le 11-Septembre a ouvert le 21e siècle, le Sacre du Printemps a ouvert le 20e siècle en termes de musique. »
Dès ce 29 mai au soir et cela jusqu'au 31 mai, le Théâtre des Champs-Élysées à Paris célèbre le centenaire du Sacre du Printemps. Là où l'œuvre a fait scandale, le Ballet russe Mariinski présente la chorégraphie originale de Nijinski ainsi que celle de Sasha Waltz, en présence de la chorégraphe allemande. L'orchestre sera dirigé par le grand chef Valéri Gergiev. Le spectacle sera retransmis ce soir en direct sur Arte et sur écran géant à l'Hôtel de Ville. Et nombre de Sacre sont en tournée cette année, notamment celui d'Angelin Preljocaj.
Voir également:
Deux « Sacre » pour un centenaire
Mercredi, le Théâtre des Champs-Élysées ressuscitait l'œuvre de Stravinsky et Nijinski, et donnait la version d'aujourd'hui de Sasha Waltz.
Un livre monumental comme l'histoire du Théâtre des Champs-Élysées (TCE), un faisceau doré tombant de la tour Eiffel sur la façade pour accompagner les spectateurs s'évanouissant dans la nuit, cent ans d'affiches en cartes postales, champagne à flots à l'entracte, spectacle au diapason: Michel Franck, directeur général du Théâtre des Champs-Élysées, ne s'est pas ménagé pour commémorer le centenaire de la salle.
François Hollande n'était pas là, mais la soirée, placée sous son haut patronage, rassemblait au balcon Valérie Trierweiler, Aurélie Filippetti, Manuel Valls et son épouse, Bertrand Delanoë… autour des maîtres des lieux: Raymond Soubie, président du TCE, et Jean-Pierre Jouyet, directeur général de la Caisse des dépôts et consignations, propriétaire du théâtre. Autant de politiques, de mécènes (ceux du passé, comme Misia Sert, ont été remplacés par Gazprom et GDF Suez), et presque autant de personnalités des arts et des lettres qu'au moment où les Ballets russes de Diaghilev créèrent Le Sacre du printemps le 29 mai 1913. Enfin, grâce à Arte, Le Sacre a réuni un million de spectateurs entre la France et l'Allemagne.
La vitalité du Sacre célébrée
Mercredi soir, aucune duchesse en proie à l'hystérie n'a voulu arracher un strapontin pour se le briser sur la tête. Mais la soirée était électrique. On n'y remuait pas la poussière de cent ans d'histoire: on célébrait la vitalité du Sacre de Nijinski et Stravinsky. Sasha Waltz créait Le Sacre du printemps de 2013, en dialogue avec celui chorégraphié en 1913. Valeri Gergiev dirigeait son orchestre et ses danseurs du Mariinski, lointains descendants de ceux des Ballets russes de 1913. Enfin, assise au premier rang d'orchestre, Tamara Nijinski, 93 ans, fille de Nijinski, assistait pour la première fois à une représentation du Sacre dans la chorégraphie somptueusement reconstituée, en 1987, par deux chercheurs anglo-saxons, Millicent Hodson et Kenneth Archer, après dix-sept ans de recherches.
«Jusqu'à présent, j'avais refusé d'assister au spectacle. Non que je conteste sa qualité mais je ne voulais pas cautionner le fait qu'une œuvre de mon père soit donnée sans que nous touchions un centime de droits d'auteur», dit la vieille dame, qui grâce à l'intervention de la Société des auteurs et compositeurs dramatiques (SACD) a enfin reçu pour la première fois des droits sur Le Sacre du printemps. Venue exprès de Phoenix (Arizona), où elle s'est retirée après une carrière de marionnettiste, Tamara, émue mais alerte, s'est dite impressionnée par l'œuvre d'un Nijinski de seulement 24 ans. Tandis qu'Aurélie Filippetti lui remettait les insignes de commandeur des Arts et des Lettres, elle a rappelé les liens entre Paris et son père, révélé dans ses théâtres, et qui repose au cimetière de Montmartre.
L'événement de la soirée reste Le Sacre, de Sacha Waltz. Avant de le créer, elle a demandé à Hodson et Archer d'enseigner à ses danseurs leur version d'après Nijinski. Son Sacre se souvient des cercles et des sauts de l'œuvre première. Elle en restitue aussi la puissance, perdue dans l'interprétation trop élégante que les danseurs du Mariinsky en donnent en première partie.
Chaos de relations
L'exploit de Sasha Waltz est de signer une œuvre forte, autant par sa facture que par l'hommage qu'elle rend aux deux grands Sacre du siècle. Celui de Pina Baus­ch, bien sûr, auquel elle emprunte la fluidité des mouvements, la robe remise à l'élue et la terre apportée sur le plateau. Celui de Béjart, aussi, dans les étreintes et les fentes au sol des garçons.
Mais Waltz a son propos: dans une scénographie dépouillée, elle met en scène un rituel de sacrifice dans un groupe social réel avec des enfants et des hommes et des femmes pris dans un chaos de relations bien d'aujour­d'hui. Signe que l'œil écoute: la partition du Sacre ne résonne pas pareil quand on la «voit» avec Le Sacre de 1913 ou celui de 2013.
Au TCE, Paris VIIIe, jusqu'à vendredi et à disposition sur Arte Live Web.
Voir de même:
Danse: cent printemps pour Le Sacre 
L'anniversaire du chef-d'œuvre de Stravinsky et Nijinski, créé en 1913 au Théâtre des Champs-Élysées, à Paris, est célébré dans le monde entier.
Le bruit est l'unité de mesure d'un scandale. Celui qui accompagna la création du Sacre du printemps fut si considérable que sur la scène, les quarante-six danseurs n'entendaient plus le grand orchestre symphonique de cent vingt musiciens. Vaslav Nijinski, debout sur une chaise dans la coulisse, devait leur hurler les mesures. «Étonne-moi», avait dit Serge de Diaghilev à Jean Cocteau, pour résumer sa ligne artistique. Ce 29 mai 1913, le mentor des Ballets russes s'avouait un peu dépassé par sa propre formule.
Igor Stravinsky est à l'origine du Sacre du printemps. Dans la Russie qui s'ouvre alors vertigineusement vers l'Occident, il se veut, comme d'autres artistes, attentif aux racines slaves. «J'entrevis dans mon imagination le spectacle d'un grand rite sacral païen: les vieux sages, assis en cercle, et observant la danse à la mort d'une jeune fille qu'ils sacrifient pour leur rendre propice le dieu du printemps», note-t-il dans ses chroniques, alors qu'il travaille sur L'Oiseau de feu, en 1910.
« Je crains que Le Sacre du printemps , où je ne fais plus appel à l'esprit des contes de fées ni à la douleur et à la joie tout humaines, mais où je m'efforce vers une abstraction un peu plus vaste, ne déroute »

Igor Stravinsky
Avec le peintre et ethnographe Nicolas Roerich, qui signe les costumes et les décors, ils ébauchent un livret. Serge de Diaghilev confie la chorégraphie de ces tableaux de la Russie païenne à Nijinski. Le dieu de la danse est fatigué des grands sauts qui font pâmer le Tout-Paris. Il cherche d'autres révolutions. Stravinsky aussi, qui devine qu'elles pourraient ne pas faire l'unanimité: «Je crains queLe Sacre du printemps, où je ne fais plus appel à l'esprit des contes de fées ni à la douleur et à la joie tout humaines, mais où je m'efforce vers une abstraction un peu plus vaste, ne déroute», écrit-il, sans museler pour autant son inspiration.
«Combien de temps ça va durer?», demande Diaghilev quand Stravinsky lui joue pour la première fois au piano «La danse des adolescentes». «Le temps qu'il faudra», répond le ­compositeur. Nijinski ne cherche pas davantage à plaire. Les trois complices sont immergés dans leur souci de ­donner à voir et à entendre, selon le mot de Stravinsky, «la montée totale, panique, de la sève universelle» dans la Russie primitive. Nicolas Roerich ­habille les danseurs de longues ­tuniques. En cent vingt laborieuses ­répétitions, Nijinski leur commande de marteler le sol pieds en dedans et poings sur les joues. «La chorégraphie était incomparable ; à l'exception de quelques endroits, tout était comme je le voulais», écrit en 1913 Stravinsky, qui s'en dédiera plus tard.
« Le travail d'un fou »
«Un docteur!», non «Un dentiste», «Deux dentistes», hurle-t-on dans la salle le soir de la création de ce qu'on surnomme déjà «Le Massacre du printemps». Pierre Lanoy, journaliste au Temps, raconte: «J'étais placé au-dessous d'une loge remplie d'élégantes et charmantes personnes de qui les remarques plaisantes, les joyeux caquetages, (…) enfin les rires aigus et convulsifs formaient un tapage comparable à celui dont on est assourdi quand on entre dans une oisellerie. (…) Mais j'avais à ma gauche un groupe d'esthètes dans l'âme desquels Le Sacre du printemps suscitait un enthousiasme frénétique, une sorte de délire jaculatoire et qui ripostaient (…). L'un d'eux, pourvu d'une voix pareille à celle d'un cheval, hennissait de temps en temps (…) un"à la poooorte!" dont les vibrations déchirantes se prolongeaient dans toutes la salle.»
« C'est de la musique de sauvage avec tout le confort moderne »

Claude Debussy
En vain, Diaghilev commande-t-il aux machinistes d'éteindre et de rallumer la lumière du théâtre pour calmer le public. Ravel, qui défend l'œuvre se fait traiter de sale Juif. Debussy, qui a cru perdre l'ouïe pendant les trente-trois minutes du spectacle, résume: «C'est de la musique de sauvage avec tout le confort moderne.» «Le travail d'un fou», assène Puccini, qui assiste à la seconde le 1er juin. Le scandale est si fracassant que son écho se propage encore: pourquoi tant de bruit? «La grande nouveauté duSacre du printemps, c'est le renoncement à la sauce», analyse génialement Jacques Rivière, détaillant son propos sur la musique et la danse dans la Nouvelle Revue ­française, en 1913. «Voici une œuvre absolument pure. Aigre et dure, si vous voulez, mais dont aucun jus ne ternit l'éclat, dont aucune cuisine n'arrange ni ne salit les contours ; (….) tout est ici franc, intact, limpide et grossier. Le ­Sacre du printemps est le premier chef-d'œuvre que nous puissions opposer à l'impressionnisme.» Avant d'être repris quatre fois à ­Londres, Le Sacre sera donné quatre fois à Paris. Dans la salle, Valentine Gross Hugo saisit les danses au crayon. Ses dessins, ajoutés à quelques photos, ­témoignages, notations de Marie ­Rambert, qui a assisté Nijinski, serviront à Millicent Hodson et Kenneth ­Archer à le reconstituer en 1987, soixante-quatorze ans après sa création.
Impossible de faire l'impasse sur l'un des plus célèbres scandales de l'histoire de la musique : Le Sacre du Printemps crée en 1913 au Théâtre des Champs-Elysées reste assurément le choc musical du siècle. Mais que s'est-il véritablement passé lors de la mythique soirée du 29 mai 1913 ?
Qu'est ce qui a le plus choqué les spectateurs le soir de la première du Sacre du Printemps : la musique ou la danse ? A moins que ce ne soit l'attitude des spectateurs les plus virulents présents dans la salle et la cacophonie devenue légendaire qui y régnait ?
Pour le comprendre, revenons à ce fameux soir de mai 1913. Nous sommes à l'aube de la première guerre mondiale, deux mois après l'inauguration du Théâtre des Champs-Elysées. La salle est tournée vers la musique française : celle de Debussy ou encore de Dukas. La saison musicale est conçue par Gabriel Astruc, qu'il souhaite moderne et audacieuse. C'est donc naturellement qu'il fait appel aux célèbres Ballets russes de Diaghilev, compagnie qui crée à chaque fois l'événement lors de sa venue dans la capitale.
Pour ce nouveau spectacle, Diaghilev propose à Vaslav Nijinski de s'atteler à la chorégraphie, tout en confiant la musique au jeune compositeur russe Igor Stravinsky. Le jour de la première, on peut apercevoir dans la salle, Picasso, Paul Claudel, Debussy, Florent Schmitt, Ravel, Cocteau, Poulenc et tant d'autres… Le Tout-Paris est présent !
« Taisez-vous, les garces du XVIe »
C'est au basson d'ouvrir le bal ! Alors qu'à peine les premières notes commencent à résonner, quelques murmures se font entendre dans la salle… Rapidement, un certain désordre gagne une grande partie du théâtre, avant de laisser échapper des sifflets et des huées. La musique n'est quasiment plus dicible et est recouverte d'invectives en tout genre : « C'est la première fois en soixante ans qu'on ose se moquer de moi ! » entend-on. Les spectateurs se déplacent dans la pénombre, s'alpaguant pour tantôt défendre tantôt railler ce qui se passe sur scène et en fosse : dans une loge, une dame en vient même à gifler son voisin qui venait de siffler. Des policiers ne tardent pas à arriver pour tenter d'atténuer ce pugilat.
Durant tout ce temps, le spectacle subsiste tant bien que mal : les musiciens continuent de faire vivre la rythmique enivrante de la partition de Stravinsky pendant que les danseurs poursuivent leur rite païen dans une frénésie animale qui se clôturera par le sacrifice de l'élue.
Pour Stravinsky, c'est la désolation la plus totale. Pourtant Gabriel Astruc avait bien tenté de calmer les esprits en interpellant le public à plusieurs reprises : « Ecoutez d'abord, vous sifflerez après« , mais pour le compositeur, l'originalité de sa partition n'a pas eu l'écho mérité, rejetant la faute à Nijinski et à sa chorégraphie…
Il aura fallu attendre l'année suivante, pour que Stravinsky assiste au succès de la version de concert de ce Sacre, réhabilitant ainsi tout le génie de sa musique.
Voir encore:
29 mai 1913. Stravinsky tire un obus musical depuis un lieu tout aussi novateur : le Théâtre des Champs-Elysées flambant neuf. Scandale. 100 ans après, "Le Sacre du printemps" a été rejoué là où il a éclot. A revoir en replay sur Arte+7.
Un an avant que la Grande Guerre de 14-18 n'embrase l'Europe entière, la musique ouvre violemment les hostilités. Le 29 mai 1913, les Ballets russes de Serge de Diaghilev lâchent sur Paris un obus orchestral de première puissance : Le Sacre du printemps, d'Igor Stravinsky. Chorégraphié par Nijinski, danseur vedette de la troupe, ce ballet transforme en champ de bataille le Théâtre des Champs-Elysées, inauguré un mois plus tôt avenue Montaigne. Chargée d'un reportage dessiné sur le spectacle et sa préparation, Valentine Hugo se souvenait : « Ce fut comme si la salle avait été secouée par un tremblement de terre, elle semblait vaciller dans le tumulte. » Mais le théâtre bâti par les frères Perret, premier édifice parisien à être construit en béton armé, repose sur des fondations solides. Un siècle plus tard, il demeure toujours la salle de concert aux architectures – intérieure et extérieure – les plus élégantes, alliant, avec un bon goût indémodable, modernité et classicisme, esthétisme et fonctionnalité.
Quant à la composition de Stravinsky, le scandale de sa création marque un tournant historique, l'avènement d'une nouvelle ère musicale, balayant l'académisme et le ronron ambiants. Le mot mi-admiratif, mi-narquois de Debussy a fait fortune : « De la musique de sauvage avec tout le confort moderne. » Musique de sauvage comme, à la même époque, Les Demoiselles d'Avignon, de Picasso, La Femme au chapeau, de Matisse, sont de la peinture de sauvage. Fatiguée des tourments égotistes du romantisme, lassée des alanguissements morbides du symbolisme, l'Europe semble vouloir se régénérer en puisant une force brute, une vigueur vierge dans l'art primitif. Recette aussi salutaire qu'efficace. Fleuron permanent des programmes symphoniques, Le Sacre du printemps témoigne d'une vitalité intacte, comme le théâtre de l'avenue Montaigne, restauré à l'identique à la fin des années 1980. Deux centenaires jumeaux, qui s'apprêtent à souffler vaillamment les bougies de leur gâteau d'anniversaire.
Le 1er avril 1913, Gabriel Astruc inaugure le théâtre de ses rêves. Après être passé par bien des cauchemars. A commencer par celui de l'acquisition d'un terrain. En 1906, Astruc, qui a fixé son choix sur les Champs-Elysées – de préférence aux grands boulevards, qu'il juge ne plus être assez chics –, obtient du conseil municipal de Paris une promesse de concession, sur l'emplacement de l'ancien Cirque d'été, entre les Champs-Elysées et l'avenue de Marigny. Et l'ancien journaliste-éditeur de musique, devenu entrepreneur de spectacles, de déposer dans la foulée les statuts d'une société du « Théâtre des Champs-Elysées ». Le nom sonne bien, il sera gardé, même lorsque, deux ans plus tard, le conseil municipal revient sur sa promesse. D'origine israélite, ne comptant pas que des amis politiques en ces temps d'antisémitisme virulent, Gabriel Astruc doit trouver un nouveau lieu. La mise en vente de l'hôtel du marquis de Lillers, au 15 de l'avenue Montaigne, offre l'opportunité inespérée. L'acte de vente est signé en février 1910, au plus fort de la crue de la Seine, qui, à deux pas, menace d'engloutir le zouave du pont de l'Alma.
Commence alors ce que Jean-Michel Nectoux a appelé joliment, dans le précieux catalogue de l'exposition que le musée d'Orsay a consacrée à l'histoire du théâtre en 1987, « le ballet des architectes ». D'Henri Fivaz à Roger Bouvard – chargé d'un transitoire « palais philharmonique » –, du Belge Henry Van de Velde, haute figure de l'Art nouveau, aux deux frères Perret, Auguste et Gustave, les derniers concurrents à rester en lice, ce ne fut que pas de deux rivaux, entrechats assassins.
Dans ce cadre huppé, rien ne laisse prévoir le scandale qui éclate le 29 mai 1913. La veille, la générale se déroule sans incident, devant un parterre de professionnels et d'invités. Le succès incontesté de L'Oiseau de feu, en 1909, puis celui de Petrouchka, en 1911, ont confirmé la maîtrise, gagnée à pas de géant, d'un compositeur de 30 ans. « En deux ans, j'ai l'impression d'avoir bondi de vingt », constate l'ancien élève de Rimski-Korsakov. L'oreille avertie de Debussy ne s'y trompe pas : « Il y a dans Petrouchka une sorte de magie sonore, des sûretés orchestrales que je n'ai rencontrées que dans Parsifal ; vous irez plus loin, assure l'aîné à son cadet, mais vous pouvez déjà être fier. »
Avec ce Sacre, auquel il pense depuis 1910, Stravinsky fonce plus vite et plus loin, pour frapper plus fort. Ces « Images de la Russie païenne » – sous-titre de l'œuvre –, il les a d'abord visualisées avec son compatriote le peintre et ethnologue Nicolas Roerich, futur réalisateur des costumes et des décors. C'est lui qui a évoqué au compositeur ce rite très ancien, à l'arrivée du printemps, d'adoration de la terre, à laquelle les ancêtres sacrifient en gage de fertilité une jeune vierge, « l'élue ».
Cette cérémonie d'une barbarie archaïque, cette sauvagerie tribale, Stravinsky les instrumente de couleurs criarde (clarinette piccolo), agressive (petite trompette en ré) ou crue (trombones, grosse caisse) ; il les rythme de martèlements brutaux, de déflagrations tonitruantes, de chocs répétés entre blocs sonores qui se heurtent de plein fouet.
En imprésario avisé, Diaghilev y pressent les clés d'un succès renouvelé pour sa huitième saison parisienne. Il en confie la chorégraphie à son danseur fétiche, Vaslav Nijinski, dont les poses lascives, d'un érotisme équivoque, ont déjà choqué dans Prélude à l'après-midi d'un faune. Cette fois, le jeune félin imagine des gestes anguleux, des piétinements saccadés, qui contreviennent aux canons classiques : pieds et genoux en dedans, cou cassé, dos voûté et bras ballants. « La vraie grâce se moque du gracieux », admire Jacques Rivière, patron clairvoyant de la NRF.
« Exactement ce que je voulais », se félicite Diaghilev au sortir de cette nouvelle bataille d'Hernani, qui se reproduit les soirs suivants et s'exporte même outre-Manche pour les représentations londoniennes ! Mais, l'année suivante, l'exécution symphonique seule, sans ballet, au Casino de Paris, remporte une ovation sans bémol, tandis que Stravinsky est porté en triomphe jusqu'à la place de la Trinité. Musique sans précurseurs ni descendance, même dans le catalogue du compositeur, Le Sacre du printemps – ces « Géorgiques de la préhistoire », selon Cocteau – libère et défriche l'horizon musical, loin des macérations liturgiques d'un Wagner, de l'alchimie vaporeuse d'un Debussy.
Emblème de la modernité pour tout le xxe siècle, le Sacre, si radical dans l'audace et la liberté de son écriture, ne pouvait être qu'un météore unique ; mais l'exemple de son émancipation harmonique, de ses combinaisons à l'infini de timbres et de rythmes a stimulé l'imaginaire des générations ultérieures – d'Olivier Messiaen à Steve Reich, de Pierre Boulez à John Adams. Les chorégraphes n'ont pas été en reste, de Maurice Béjart à Mats Ek, de Pina Bausch à Angelin Preljocaj.
Météore unique, la saison de Gabriel Astruc le sera aussi. Formé aux affaires aux Etats-Unis, l'entrepreneur de spectacles munificent ne mégotait sur rien : « Si j'ai vu grand, transporté l'Opéra de New York au Châtelet, donné à Paris six fois de suite le Salomé de Richard Strauss, construit le Théâtre des Champs-Elysées, c'est parce que j'ai compris la mentalité américaine et conçu mes projets sous le signe du dollar. »
Mais la surenchère des cachets pratiquée par Diaghilev, la défection du public mondain devant un modernisme trop radical (Jeux, de Debussy, créé deux semaines avant le Sacre, passe inaperçu) creusent un déficit galopant. Malgré le soutien de grandes fortunes privées (Rothschild, Camondo), Gabriel Astruc dépose son bilan à la mi-octobre. Sacre du printemps, déroute de l'automne. Le bal des repreneurs est ouvert, jusqu'à la stabilisation d'aujourd'hui, sous l'autorité financière de la Caisse des dépôts et consignations. A Marcel Proust revient le mot de la fin, dans une lettre émue à Astruc : « Les difficultés qu'a rencontrées votre entreprise vous donneront plus sûrement une place dans l'histoire de l'art que n'eût fait un succès immédiat. »
À voir
Le Sacre dans tous ses états, ballets, concerts, jusqu'au 26 juin au Théâtre des Champs-Elysées, tél. : 01 49 52 50 50.À lire
Théâtre, Comédie et Studio, trois scènes et une formidable aventure, ouvrage collectif sous la direction de Nathalie Sergent, coéd. Verlhac/15.Montaigne, 660 p., 89 €.À écouter
Igor Stravinsky dirige Le Sacre, 2 CD Sony Classical.
Igor Stravinsky, Le Sacre du printemps, 100e anniversaire, coffret de 20 CD Decca/Universal (38 interprétations de référence, d'Eduard van Beinum, en 1946, à Gustavo Dudamel, en 2010).
Rite that caused riots: celebrating 100 years of The Rite of SpringStravinsky's work caused a scandal in 1913 but has since been recognised as one of the 20th century's most important pieces Kim Willsher in Paris The Guardian 27 May 2013 The audience, packed into the newly-opened Théâtre des Champs-Élysées to the point of standing room only, had neither seen nor heard anything like it. As the first few bars of the orchestral work The Rite of Spring – Le Sacre du Printemps – by the young, little-known Russian composer Igor Stravinsky sounded, there was a disturbance in the audience. It was, according to some of those present – who included Marcel Proust, Pablo Picasso, Gertrude Stein, Maurice Ravel and Claude Debussy – the sound of derisive laughter. By the time the curtain rose to reveal ballet dancers stomping the stage, the protests had reached a crescendo. The orchestra and dancers, choreographed by the legendary Vaslav Nijinsky, continued but it was impossible to hear the music above what Stravinsky described as a « terrific uproar ». As a riot ensured, two factions in the audience attacked each other, then the orchestra, which kept playing under a hail of vegetables and other objects. Forty people were forcibly ejected. The reviews were merciless. « The work of a madman … sheer cacophony, » wrote the composer Puccini. « A laborious and puerile barbarity, » added Le Figaro's critic, Henri Quittard. It was 29 May 1913. Classical music would never be the same again. On Wednesday evening at the same theatre in Paris, a 21st-century audience – hopefully without vegetables — will fill the Théâtre des Champs-Élysées for a reconstruction of the original performance to mark the 100th anniversary of the notorious premiere. It will be followed by a new version of The Rite by the Berlin-based choreographer Sasha Waltz, among a series of commemorative performances. Today, the piece has gone from rioting to rave reviews and is widely considered one of the most influential musical works of the 20th century. « It conceals some ancient force, it is as if it's filled with the power of the Earth, » Waltz said of Stravinsky's music. Finnish composer and conductor Esa-Pekka Salonen, currently principal conductor and artistic adviser for the Philharmonia Orchestra in London, who will conduct the Rite of Spring at the Royal Festival Hall on Thursday and at the Théâtre des Champs-Élysées shortly afterwards, said The Rite still made his spine tingle. « I have to admit that when we come to the moment just before the last dance … my blood pressure is up. I have this kind of adrenaline surge, » he told Reuters. « It's an old caveman reaction. » Salonen added: « The miracle of the piece is the eternal youth of it. It's so fresh, it still kicks ass. » There is still confusion and disagreement about events that night in 1913, which the theatre describes as « provoking one of the greatest scandals in the history of music » and turning The Rite into the « founding work of all modern music ». Stravinsky, was virtually unknown before Sergei Diaghilev hired him to compose for his Ballets Russes's 1913 Paris season. His first two works, The Firebird, performed in 1910, and Petrushka, in 1911, were generally acclaimed. The Rite, subtitled « Pictures of Pagan Russia in Two Parts », begins with primitive rituals celebrating spring, and ends with a young sacrificial victim dancing herself to death. Not only was the theatre hall packed that evening in 1913, but the stairways and corridors were full to bursting with excited and jostling spectators. The Rite opened with an introductory melody adapted from a Lithuanian folk song, featuring a bassoon playing, unusually, at the top of its register, and prompting composer Camille Saint-Saëns to exclaim: « If that's a bassoon, then I'm a baboon! » The heavy, stomping steps were a world away from the elegance of traditional ballet, as the dancers enacted the brutal plot. As the audience erupted, Diaghilev called for calm and flashed the house lights on and off, while Nijinsky was forced to call out steps to the dancers as the beat of the music was drowned out by the riotous cacophony. Even now there is debate over whether the audience reaction was spontaneous or the work of outraged traditionalists armed with vegetables who had come looking for trouble. The turbulent premiere was followed by five more relatively peaceful performances before one show in London, which received mixed reviews, but the complete ballet and orchestral work were only performed seven times before the outbreak of the first world war. After the fighting ended, Diaghilev attempted to revive The Rite of Spring, but found nobody remembered the choreography. By then Nijinsky, the greatest dancer of his generation, was in mental decline. Since then The Rite has been adapted for and included in an estimated 150 productions around the world including gangster films, a punk rock interpretation, a nightmarish vision of Aboriginal Australia by Kenneth MacMillan, and Walt Disney's 1940s film Fantasia. A commemorative performance was staged at the Royal Albert Hall in London to mark the 50th anniversary of the premiere. To mark this year's centenary of The Rite of Spring, described by Leonard Bernstein as the most important piece of music of the 20th century, both Sony and Universal have released box sets reprising the best versions in their back catalogues.
Voir également:
The Rite of Spring: 'The work of a madman'It is one of the great works of the 20th century, a ballet so revolutionary it is said to have caused a riot at its premiere. But is Stravinsky's Rite of Spring all it was claimed to be? As the work's centenary is celebrated, Tom Service separates fact from fiction Tom Service The Guardian 12 Feb 2013 'Mild protests against the music, » wrote Stravinsky, « could be heard from the beginning. » The composer was remembering the night of 29 May 1913 at the Théâtre des Champs-Elysées in Paris. The event was the premiere of a new ballet called The Rite of Spring – and, if you believe all the stories about what happened that celebrated evening, not least the one about the riot that ensued, it's as if the 20th century only really got going when the audience in that gilded art-nouveau auditorium started kicking off. If you know how Stravinsky's music begins, you may not be too surprised by the audience's reaction to The Rite, which was choreographed by the young dancer Vaslav Nijinsky and performed by Serge Diaghilev's Ballets Russes. After the strangest, highest and most terrifyingly exposed bassoon solo ever to open an orchestral work, the music becomes a sinewy braid of teeming, complex woodwind lines. « Then, » Stravinsky told his biographer, « when the curtain opened on the group of knock-kneed and long-braided Lolitas jumping up and down, the storm broke. » That was Nijinsky's choreography for the Dance of the Adolescents section, the music's first and still-shocking moment of crunching dissonance and skewed rhythm. Stravinsky said that at this point, « Cries of 'Ta gueule' [shut up] came from behind me. I left the hall in a rage. I have never again been that angry. » Stravinsky spent the rest of the performance in the wings, holding on to Nijinksy's tails as the choreographer shouted out cues to his dancers over the din. What really happened on that night of nights? Was this a genuine riot, as it is so often described – a shocked response to Stravinsky's simultaneously primitivist and modernist depiction of an ancient Russian ritual devoted to the seasons? Or was it simply a publicity stunt, a wilfully orchestrated succès de scandale that has, in the years and the retelling, grown into a great musical myth? And was The Rite really such a revolution in music, a gigantic leap of faith into a terra incognita that would inspire every subsequent composer? There is still no more influential piece of music in the 20th century. The Rite is the work that invariably tops polls of the biggest and baddest of the last 100 years. From Elliott Carter to Pierre Boulez, from Steve Reich to Thomas Adès, other composers couldn't have done what they did without it as inspiration. Talking many years after its composition, Stravinsky claimed he had to put himself in a kind of creative trance to compose it, an echo of the fate that befalls the poor girl who dances herself to death in the ballet's climactic Sacrificial Dance: « Very little immediate tradition lies behind The Rite of Spring – and no theory. I had only my ear to help me; I heard and I wrote what I heard. I am the vessel through which The Rite passed. » Let's deal with the riot first. For all the « heavy noises » and shouts Stravinsky says came from the auditorium, there is no evidence of mass brawling, and nobody tried to attack the dancers (although the conductor Pierre Monteux remembered that « everything available was tossed in our direction »). One critic described the whole thing as merely a « rowdy debate » between rival factions in the audience. And if the boos and hisses had been so appalling, why would Diaghilev have been as pleased as Stravinsky says he was? « After the performance, » he noted, « we were excited, disgusted, and … happy. I went with Diaghilev and Nijinsky to a restaurant. Diaghilev's only comment was, 'Exactly what I wanted.' Quite probably, he had already thought about the possibility of such a scandal when I first played him the score, months before. » It would certainly be an exaggeration to say the whole thing was engineered as a publicity stunt. But how to explain the fact that the audience was protesting right from the start about something they hadn't properly heard yet? Significantly, when the score was performed in Paris for the first time as a concert piece just a year later, there were huge ovations, with Stravinsky carried on the shoulders of his fans in triumph. It was, it seems, the wilful ugliness and lumpenness of Nijinsky's evocation of Russian prehistory that was really shocking to audiences – the « knock-kneed Lolitas » Stravinsky wrote of. The dance offended their sense of beauty and their vision of what a ballet should be, as much as if not more than the music. Anyway, at the premiere, the radicalism of Stravinsky's score could hardly be heard for cat-calls, although some reports suggest the boos had calmed down before the climax. Stravinsky had great praise for Monteux's cool head, calling the conductor as « impervious and as nerveless as a crocodile ». He added: « It is still almost incredible to me that he actually brought the orchestra through to the end. » The paradox of the primitivism in The Rite is that it can be heard as both a horrifying vision of the pitilessness of nature – and as an expression of the inhumanity of the machine age. The fate of the « chosen one » in the Sacrificial Dance is particularly chilling. She is caught in an unstoppable rhythmic vortex from which there is only one way out: through the terrible dissonance that ends the piece, and the single chord that kills her. This is music that manages to sound both mechanistic and elemental, making The Rite as radical in 2013 as it was 100 years ago. Still, for all its modernity, for all Stravinsky's insistence that the whole thing came from « what I heard » (and for all that Puccini would later call it « the work of a madman »), The Rite is rooted in musical traditions. As Bela Bartók intuited, and as musicologist Richard Taruskin has shown, many of The Rite's melodies come from folk tunes – including that opening bassoon solo, which is actually a Lithuanian wedding song. Scholars have identified more than a dozen folk references so far, but there's an even more significant tradition behind The Rite. The work is the apotheosis of a way of thinking about music that began in the 1830s with Mikhail Glinka, the first important Russian composer, and an inpiration to Stravinsky, whose music he loved. The way The Rite moves, with its blocks of music juxtaposed next to and on top of one another like a mosaic, is prefigured not just by Stravinsky's previous ballets for Diaghilev (The Firebird and Petrushka), but in music by his teacher Rimsky-Korsakov and even Tchaikovsky. Those « new » sounds with all those dagger-like dissonances? If you look at them closely, you'll find they're all versions either of common chords stacked up on top of each other, or are built from the scales and harmonies that Rimsky-Korsakov, Mussorgsky and Debussy had already discovered. And all those jerky, jolting rhythms? They're derived, albeit distantly, from the way some of those folk tunes work. So there's nothing so old as a musical revolution. But even if it's true that Stravinsky plundered traditions both ancient and modern to create The Rite, there's something that, finally, can't be explained away, something you should feel in your gut when you experience the piece. A century on, the truly shocking thing about The Rite is still with us, right there at its climax. A good performance will merely pulverise you. But a great one will make you feel that it's you – that it's all of us – being sacrificed by Stravinsky's spellbinding and savagely cruel music. The London Philharmonic Orchestra plays The Rite of Spring on 17 February at the Royal Festival Hall, London SW1, as part of The Rest Is Noise festival. Box office: 0844 875 0073.
Voir de plus:
Ballet PreljocajJudith Mackrell The Guardian 1 May 2002 Angelin Preljocaj has already stamped his sparky revisionist ideas on three of the old Ballets Russes masterpieces, but recreating The Rite of Spring is a different kind of challenge. How do you add to the history of a ballet that's already made legends of its most distinguished interpreters? Where do you find a choreographic idea strong enough to survive the treacherous peaks and unyielding terrain of Stravinsky's score? Unfortunately, Preljocaj doesn't have totally convincing answers to these questions, though he looks very hard for them in sex. Picking up from the implacable energy which propels the music, Preljocaj opts to portray the rites of modern lovers rather than the sacred rituals of a prehistoric tribe. From the moment that his six women throw down their knickers as casual gauntlets to the six watching men, the piece embarks on a trajectory from the titillation of desire through to its destruction. I like the analytic cast of Preljocaj's mind in this piece – the way he moves from the lovers' constrained taunting of each other, to the first blows that tighten the strings of their desire, to the aggressive seduction routines, and to the sex itself which becomes flagellatory in its efforts to sustain its own excitement. Preljocaj mocks the men as studs and forces the exhausted lovers to shuffle like a slave gang in thrall to their own libidos. Yet rarely does he find enough material to elaborate these images into substantial choreography. Even at the climax, when the group strip one of the woman naked and make her dance a kind of sacrificial orgasm, the movement doesn't fully hold our attention. It is left to Stravinsky's controlled frenzy to dominate the stage…
Voir aussi:
'If that's a bassoon, I'm a baboon': How Stravinsky and Nijinsky choreographed the worst opening night ever
The fight of Spring: A riot, a ballet without a tune and bankruptcy. 100 years on, why Stravinsky's opening night ballet was a disaster
The Fight of Spring: The score was so unlike anything heard before that, at rehearsals, the musicians wondered if there had been a printing mistake
PARIS 1913
Looking nervously through the peephole in the curtain of the Théâtre des Champs-Élysées, the young choreographer Vaslav Nijinsky could see a murmuring ocean of bejewelled ladies, and their escorts in white tie and tails, waiting for his ballet to begin.
It was the French capital, on May 29, 1913, and the audience's mood was one of excited expectation.
They were about to witness one of the most hotly anticipated cultural events in history; the first performance of Igor Stravinsky's Le Sacre Du Printemps (The Rite Of Spring), designed by Nicholas Roerich, choreographed by Nijinsky and produced by Sergei Diaghilev.
The people packed into the sweltering theatre represented 'the thousand varieties of snobbism, super-snobbism, (and) anti-snobbism'.
First there were the grandes dames of French society, diamonds blazing on their powdered bosoms.
These powerful women were life models for Marcel Proust, the reclusive novelist whose ground-breaking À La Recherche Du Temps Perdu, the first section of which was published in 1913, chronicled this tiny group of aristocrats and their hangers-on.
Although they could be generous patrons, their kindness came at a price – they expected their world view to be reflected in the work they supported.
While the grandees in their red velvet boxes had paid double the usual ticket price, Diaghilev – the charismatic impresario of the Ballets Russes, the company that had bewitched Paris four years earlier – had also given out free passes to a group of rebellious intellectuals.
The young men wore soft collars and short jackets, and the women were in turbans and bright, loose dresses.
Sergei Diaghilev, left, with Igor Stravinsky
Even if they could have afforded better clothes they would have refused to wear them, as a demonstration of their rejection of outdated traditions.
Torn between his devotion to art as an ideal and his need for a hit, and devastated by the private knowledge that Nijinsky, his acknowledged lover for the past four years, was moving away from him, Diaghilev was desperate for Sacre to succeed.
He had opened the programme with Les Sylphides, his favourite piece and one of the Ballets Russes' most popular shows.
The lonely poet dancing with ghostly maidens in long white tutus was romantic and heart-stoppingly beautiful; for most of the audience, exactly what they expected.
Others, though, had begun to hope that ballet, like literature and the visual arts, might begin to form a new, truer idea of beauty.
Even though the first strains of Sacre are hauntingly delicate, the unusually high register used by Stravinsky for the opening bassoon solo caused a commotion.
The ballet was 24-year-old Vaslav Nijinsky's first major composition
The composer Camille Saint-Saëns hissed to his neighbour: 'If that's a bassoon, I'm a baboon.'
Whistles, boos and laughter broke out. The score was so unlike anything heard before that, at rehearsals, the musicians wondered if there had been a printing mistake.
Stravinsky would shout: 'Gentlemen, you do not have to laugh, I know what I wrote!' and would race to the piano to pound out the music as he wanted  it played.
The sweating dancers waited in their heavy costumes to begin the performance, an imagined enactment of the fertility ritual of an ancient Slavonic tribe.
The ballet was 24-year-old Nijinsky's first major composition.
Despite his universally acknowledged genius as a dancer (since his Parisian debut in 1909, aged 20, he had been acclaimed Le Dieu De La Danse) his talents as a choreographer aroused debate.
Some found his two previous ballets – L'Après-Midi D'un Faune (1912) and Jeux, which had premiered only weeks earlier – thrillingly new, but many dismissed them as ugly, even obscene.
As the music swelled into a frenzy of dissonance, the dancers began moving, but what the audience saw bore almost no relation to the grace of Les Sylphides.
The dancers' steps were heavy, as Nijinsky imagined the movements of ancient tribespeople. For much of the performance they faced away from the audience and there was no storyline to follow.
This was, as one critic later wrote, 'not the usual spring sung by poets . . . [but] spring seen from inside, with its violence, its spasms and its fissions'.
The audience erupted – with some shouting in rage at having been mocked and insulted, as they saw it, by this 'non-ballet' and others defending it, understanding that what they were seeing and hearing was as revolutionary as the writings of Nietzsche and Freud, the discoveries of Einstein, the paintings of Cézanne and Picasso.
As one said, they were witnessing 'an utterly new vision, something never before seen . . . art and anti-art at once'.
However, the arguments quickly descended into the visceral. Members of rival factions were observed rapping one another on the head with their canes; one tugged another's top hat down over his face.
One of the young bohemians, a critic, cried out: 'Down with the whores of the Sixteenth (arrondissement; Paris's Mayfair)!'
HIGH JINKS: The Finnish National Ballet performing a reconstruction of Nijinsky's The Rite Of Spring
Gabriel Astruc, the theatre's owner and a long-term supporter of the Ballets Russes, leaned out of his box and screamed: 'First listen! Then hiss!'
Nijinsky's mother fainted. Some people remembered seeing  policemen arriving to break up fights.
The premiere would pass into legend as one of the great moments of cultural history, but for each of the protagonists it was a personal turning point, too.
Although some critics hailed Le Sacre Du Printemps as a masterpiece it was a commercial failure. Nijinsky's choreography was dismissed and all but forgotten until the first revival of his work more than 70 years later.
Stravinsky and Nijinsky would never work together again. Astruc was forced to close the Théâtre des Champs-Élysées because Sacre had bankrupted him.
Diaghilev was on the verge of sacking Nijinsky when the choreographer eloped with a female follower of the Ballets Russes.
After the performance, Diaghilev, Nijinsky and Stravinsky drove around the empty city.
The evening ended with Diaghilev reciting Pushkin in the Bois de Boulogne, the tears on his face lit up in the carriage lamps, while Stravinsky and Nijinsky listened intently.
They were, said Stravinsky, 'excited, angry, disgusted and . . . happy', convinced that it would take people years to understand what they had been shown.
Even so, they could scarcely have imagined that Nijinsky's choreography would never be danced again after its nine performances in 1913 but would resonate throughout the century to come, while Stravinsky's score would go on to be acclaimed the soundtrack of the 20th century.
'Nijinsky' by Lucy Moore is published by Profile, priced £25. To order your copy at £18 with free p&p, please call the Mail Book Shop on 0844 472 4157 or visit mailbookshop.co.uk.
THE LORD OF MODERN DANCE
Nijinsky – the journey from genius to tortured madman
Nijinsky's parents were Polish itinerant dancers who often performed in the large theatre-circuses, such as Salamonsky's, which were hugely popular attractions throughout the Russian empire.
His first paid role, aged seven, was as a chimney sweep.
Almost immediately after graduating from the Imperial Theatre School, Nijinsky attracted the attention of a rich patron, Prince Lvov, who seduced him by pretending that a princess who was in love with Nijinsky had asked him to act as her go-between.
Lvov introduced Nijinsky to Diaghilev and encouraged their romance, well aware of how instrumental Diaghilev could be in promoting Nijinsky's career.
It was only dancer Anna Pavlova's last-minute absence from the Ballets Russes' opening two weeks in Paris in 1909 that allowed Diaghilev to present Nijinsky as his star.
In 1913, soon after the debacle in Paris, Nijinsky met a star-struck Hungarian socialite Romola de Pulszky on a month-long voyage to South America – and they married.
When he discovered Nijinsky had eloped, Diaghilev consoled himself with a debauched tour through Southern Italy before his thoughts turned to revenge.
Nijinsky's first mental breakdown probably took place in 1914, soon after Diaghilev sacked him.
He put on a programme at a London music hall, but it was a disaster. Nijinsky was so hysterical that, on one occasion, the stage manager had to pour a jug of water over him.
As Nijinsky's mental health declined in the mid-1910s his behaviour became increasingly erratic. Influenced by the writings of Tolstoy, he began wearing hair shirts next to his skin and refusing to eat meat.
By 1919 Nijinksy was experiencing periods of lucidity and terrifying moments of hallucination and mania.
Nijinksy, Romola and their daughter, Kyra, were living quietly in St Moritz and he took to driving their sleigh into the paths of oncoming sleighs.
He pushed Romola down the stairs and spent hundreds of francs on sweaters in a rainbow of colours.
According to the frenzied diary he began on the day of his last public performance, Nijinsky believed that he was entering into a marriage with God.
When Romola took him to a psychiatrist to be diagnosed, he was told by the doctor that he was incurably insane.
His daughter, Tamara, aged 17, seeing Nijinsky after many years' absence in 1937, was alone with him for a moment.
She picked him a bunch of flowers, and recalled: 'Silently, he gazed at the daisies, lifted them upward to the sky . . . like an offering, then sank back in his chair, shut his eyes, and pressed the flowers to his heart.'
Nijinsky died in a London clinic in 1950.
Voir enfin:
Introduction
La danse devrait exprimer … toute l'époque à laquelle appartient le sujet du ballet» – Michel Forkin
En 1913, la danse « Le Sacre du printemps » est achevée. Avant cela, Isadora Duncan et Fokine nous avaient déjà montré le retour à la nature et aux sources grecques pour trouver le nouveau vocabulaire de la danse.
Mais aussi nous avons déjà Les Demoiselles d'Avignon de Picasso où l'on trouve la recherche des cubistes sur la forme géométrique et l'idée du primitivisme.
Également on a déjà commencé à sentir l'air de la guerre qui commence l'année suivante. Le Sacre du printemps représente le sacrifice de la Russie païenne à l'époque de la préhistoire. C'est le commencement de la danse contemporaine. Voici la photo de l'idole slave.
Sa pose évoque une pose de la danse du « Sacre du printemps » comme ce qui suit.
Est-ce qu'il y a une relation entre la chorégraphie de la danse du XX siècle et les idoles slaves en bois sculptées, typiques des communautés païennes dans le pré-christianisme russe ? Une problématique s'apparente au rapport entre préhistoire et modernité. En quoi le Sacre du printemps de 1913 recherchait-il le nouveau vocabulaire de la danse classique en consultant l'idée de préhistoire. D'abord nous voyons le contexte du retour à la préhistoire, ensuite le primitivisme dans cette danse enfin la manière dont elle reflète l'influence de l'âge de la pierre.
1.1. Un rôle important de Roerich, artiste, érudit en archéologie
Le sacre du printemps de 1913 est une collaboration parmi trois principaux artistes. On attribue la musique à Stravinsky, la chorégraphie à Nijinsky et les dessins, décors et costumes à Roerich.
Cependant il reste une question: qui a écrit ce scénario? Kenneth Archer indique la possibilité de la grande influence de Roerich non seulement sur ce scénario mais aussi sur cette danse classique totale. Car pour créer Le sacre du printemps, on a besoin d'une connaissance sûre de la Russie archaïque.
Roerich est un grand artiste, un philosophe et un érudit. Nijinska écrit dans son livre qu'au cours de ses nombreuses fouilles et explorations de grottes, il a découvert des vestiges de l'âge primordial.
1 Il semble que Roerich ait partagé des sources de rites, comme l'idole avec Nijinsky. Nous revenons à cette idole.
Kenneth indique que le geste de la figure masculine en haut est similaire à celui du danseur du Sacre du printemps. Tous les deux posent leur main droite sur l'estomac ou la poitrine et leur main gauche sur la taille en pliant les bras. Leur pose met les pointes des coudes en évidence. C'est tout à fait contraire à la tradition de la danse classique où « la courbe l'emporta sur la ligne droite »2.
1.2. La différence et l'analogie entre Isadora Duncan et Nijinsky
Duncan a essayé de libérer le corps et de retourner à la nature en s'inspirant de la danse grecque antique peinte sur le vase. Elle reste sous l'influence de la Grèce classique et de la ligne serpentine. Nous pouvons trouver son influence (à travers Folkin) dans l'Après-midi d'un Faune que Nijinsky a chorégraphié. Les attitudes des Nymphes étaient bien stylisées en continuant à nous montrer la silhouette latérale. Cela évoque une frise peinte.
Leurs gestes et attitudes se trouvent sur des vases attiques aux alentours du Vème et du IVème siècles avant J.-C.1 Cependant il semble que à l'aide de Diaghilev, Nijinsky ait pu aller plus loin. Diaghilev a parlé de « repenser le temps passé plutôt que de tenter de le faire revivre.»2 La structuration et stylisation de la nouvelle grammaire de la danse sont caractéristiques chez Nijinsky. À savoir qu'il ne retient pas le passé, il a avancé jusqu'à la modernité en restructurant le mouvement du passé.
Il a pu créer un système cohérent de la danse en s'inspirant des techniques dormantes de danse rituelle archaïque.
2.1. Roerich et le design
Les dessins du peintre, Roerich pour les costumes ont beaucoup inspiré la chorégraphie du Sacre à Nijinsky. Sa série de tableaux nommée « Slav series » traite les sites religieux d' ancien Slave où l'on voit la disposition des idoles basées sur une géométrie rituelle. Nous voyons un tableau « The idols » de Roerich.1
Un certain nombre d'idoles forment un cercle entourant une roche au centre. Des piquets en bois aiguisés font cercle autour de ces objets rituels. Sur ces pieux, on pose les crânes blancs des bêtes. Selon Archer, nous pouvons trouver le même motif géométrique rituel dans le costume dessiné par Roerich et dans la chorégraphie de Nijinsky pour le premier Acte. Par exemple, le sarrau rouge que les jeunes filles portent au premier acte évoque une disposition religieuse.1 Voici Reconstructing Roerich's Costumes.
Le motif circulaire est omniprésent. Il y a un cercle noir au centre qui ressemble à la roche et des cercles rouges entourent ce noir. Enfin une ligne noire fait cercle autour d'eux. Ces trois couches du cercle se trouvent dans la composition de la chorégraphie du premier acte.
Au centre de la scène un sage se tient debout comme une roche, autour de lui, huit personnes courent dans le sens inverse des aiguilles d'une montre, et puis de plus grands groupes de jeunes filles courent dans le sens des aiguilles d'une montre. Le motif du cercle rituel de l'âge de pierre apparaît dans la composition géométrique du costume et de la chorégraphie du XXème siècle.
En outre, le dessin de Roerich a directement influencé sur le geste. Voici son dessin : « run away looking to the left »3 Nijinsky a introduit ce geste dans le premier Acte-Scene « Ritual of Abduction ».
3.1. Le cubisme, Cubo-Futurisme et Sacre du printemps
« On peut parler d'une mosaïque sonore analogue au cubisme en peinture. » -Benoît Chantre1
Quelques livres sur Le Sacre du printemps ont pressenti la relation de ce ballet avec le cubisme, le primitivisme et le commencement de la guerre. On peut dire également que le caractère mosaïque de la danse rappelle le cubisme. Chaque groupe de danseurs a simultanément des rythmes différents à suivre. Il s'agit de la simultanéité du mouvement divers de plusieurs danseurs. Il y a plusieurs points de vue dans une oeuvre. Cette idée rejoint le cubo-futurisme russe qui est marqué par le cubisme. Par exemple en 1912, Kasilir Malevich, dans sa peinture The Knife-Grinder, a commencé à repenser l'interprétation du corps humain en déplaçant l'accent sur le temps et sur le mouvement à partir de la forme, du volume. Il a montré différentes étapes du même mouvement, comme la représentation séquentielle du corps humain dans un tableau.
Conclusion
En conclusion, à travers les connaissances de Roerich en préhistoire, Nijinsky a trouvé le nouveau style qui est tout à fait contraire à la base du ballet traditionnel. Le Sacre du printemps reflète le sacrifice non seulement de la préhistoire mais aussi l'atmosphère des foules avant la guerre. Également serait il possible d'approfondir la question du lien du cubisme avec ce ballet appelé « Cubist Dancing »  à partir de point de vue de la déshumanisation dans le pressentiment de la guerre ?
Notes:
1. W.Beaymont, Cyril. Michel Fokine and His Ballets, Londres,1935, (cité par Eksteins, Modris. Le sacre du printemps:la Grande Guerre et la naissance de la modernité, Trans. Leroy-Battistelli, Martine. Paris : Plon, 1991, p.44.).
2. Hodson, Millicent,Nijinsky's crime against grace : reconstruction score of the original choreography for Le Sacre du printemps, Stuyvesant (N.Y.) : Pendragon, 1996,XXVII-205 p. : voir aussi p.103, «A Slavic idol, this nine foot high obelisk reflects earlier Russian pagan beliefs. The large figures at the tops probably sky gods, with a horse at the foot of one-dwarf the tiny men below, underworld demons crouch at the idol's base.»
1.Kisselgoff, Anna. « Introduction » in Bronislava, Nijinska. (ed.), Nijinska, Irina. Rawlinson, Jean, Early Memoire,   NewYork : Holt, Rinehart and Winston, 1981, 448p. ( cité par Archer, Kenneth. Hodson, Millicent. The lost Rite: rediscovery of the 1913 Rite of spring, London : KMS, 2014,  p. 31).
2.Eksteins, Modris. Le sacre du printemps:la Grande Guerre et la naissance de la modernité, Trans. Leroy-Battistelli, Martine. Paris : Plon, 1991, 424 p., p.55  « En 1828, dans le Code de Terpsichore, Carlo Blasis écrivait : « Veillez à ce que vos bras soient si arrondis que les pointes des coudes soient imperceptibles. »
1.Kenneth, Archer. Millicent, Hodson. The lost Rite: rediscovery of the 1913 Rite of spring, London : KMS, 2014, p.31.
2.Hodson, Millicent. Nijinsky's crime against grace: reconstruction score of the original choreography for Le Sacre du printemps ,Stuyvesant (N.Y.) : Pendragon, 1996, p.119.
3.Hodson, Millicent.Nijinsky's Crime against grace, ibid. p.40, « Ritual of Abduction (Act I, Scene 2 ) at 37 in the orchestral score. ».
[fig] Kenneth, Archer. Millicent, Hodson. The lost Rite: rediscovery of the 1913, op.cit. p.33, « Costume design in tempera on paper by Nichoras Roerich for an Act 1 Maiden, Le Sacre du Printemps, Paris,1913″.
1.Girard, René. « Le Religieux, vraie science de l'homme Entretien avec Benoît Chantre », in La conversion de l'art, Paris,  Carnets Nord, 2008, p.222.
2.Millicent, Hodson. Nijinsky's crime against grace: reconstruction score of the original choreography for Le Sacre du printemps, Stuyvesant (N.Y.), Pendragon, 1996. p.114
[fig.] Malevich, Kasimir. The Knife Grinder or Principle of Glitterin, 1912-13, Oil on canvas, 79.5 x 79.5 cm (31 5/16 x 31 5/16 in.), Yale University Art Gallery.
Bibliographie
Buckle, (Richard)., Diaghilev : biographie, traduit de l'anglais par Tony Mayer, Paris: J.-C. Lattès, 1980, 717 p.
Eksteins, (Modris)., Le sacre du printemps:la Grande Guerre et la naissance de la modernité ;trad. de l'anglais par Martine Leroy-Battistelli, Paris:Plon, 1991, 424 p.
Girard, (René)., « Le religieux, vraie science de l'homme Entretien avec Benoît Chantre », in La conversion de l'art, Paris : Carnets Nord, 2008,287 p.
Kenneth,(Archer). Millicent,(Hodson)., The lost Rite: rediscovery of the 1913 Rite of spring, London : KMS, 2014, 266 p.
Millicent,(Hodson)., Nijinsky's crime against grace: reconstruction score of the original choreography for Le Sacre du printemps, Stuyvesant (N.Y.) : Pendragon, 1996, XXVII-205 p.
Nectoux, (Jean-Michel)., Après-midi d'un Faune Mallarmé, Debussy, Nijinsky,1989, Paris : Les Dossiers du musée d'orsay,64 p.
Wilfrid Dyson, (Hambly)., Tribal dancing and social development, Binsted :Noverre, 2009,296 p.
Est-ce qu'il y a une relation entre la chorégraphie de la danse du XX siècle et les idoles slaves en bois sculptées, typiques des communautés païennes dans le pré-christianisme russe ? Une problématique s'apparente au rapport entre préhistoire et modernité. En quoi le Sacre du printemps de 1913 recherchait-il le nouveau vocabulaire de la danse classique en consultant l'idée de préhistoire. D'abord nous voyons le contexte du retour à la préhistoire, ensuite le primitivisme dans cette danse enfin la manière dont elle reflète l'influence de l'âge de la pierre.
W.Beaymont, Cyril. Michel Fokine and His Ballets, Londres,1935, ( cité par Eksteins, Modris. Le sacre du printemps:la Grande Guerre et la naissance de la modernité, Trans. Leroy-Battistelli, Martine. Paris : Plon, 1991, p.44.).
Hodson, Millicent,Nijinsky's crime against grace : reconstruction score of the original choreography for Le Sacre du printemps, Stuyvesant (N.Y.) : Pendragon, 1996,XXVII-205 p. : voir aussi p.103, «A Slavic idol, this nine foot high obelisk reflects earlier Russian pagan beliefs. The large figures at the tops probably sky gods, with a horse at the foot of one-dwarf the tiny men below, underworld demons crouch at the idol's base.»
Voir par ailleurs:
Faut-il craindre la résurgence de virus et de bactérie disparus, avec le dégel du permafrost ?
Les réponses de Philippe Charlier, médecin légiste et archéo-anthropologue, Jean-Claude Manuguerra, virologiste, directeur de la Cellule d'intervention biologique d'urgence (Cibu) de l'Institut Pasteur.
Recueilli par Laureline Dubuy
La Croix
02/12/2019
Faut-il craindre la résurgence de virus et de bactérie disparus, avec le dégel du permafrost ?
« Il y a un risque réel de propagation planétaire des agents infectieux »
Philippe Charlier, médecin légiste et archéo-anthropologue (1)
Le réchauffement climatique met au jour des restes d'humains, d'animaux et de végétaux conservés dans le permafrost, parfois depuis des centaines de milliers d'années. Les bactéries, les virus et les parasites qu'ils contiennent ne sont pas forcément morts avec leurs hôtes, ils sont pour beaucoup seulement endormis. Les virus semblent perdre en intensité avec la congélation et le temps, ce qui n'est pas le cas pour les bactéries. En 2016, une épidémie de la maladie du charbon (anthrax) a décimé les troupeaux de rennes en Sibérie. Les deux souches de ce bacille étudiées par les scientifiques remontaient au XVIIIe et au début du XXe siècle.
Le risque de propagation est bien réel. Pour l'instant, la résurgence se fait de manière locale, mais elle pourrait se répandre à l'ensemble de la planète. Avec la liquéfaction du permafrost, les agents infectieux peuvent migrer dans les eaux mais aussi s'agglomérer sous les semelles des chaussures. Car si les régions du Grand Nord abritent des populations parfois très isolées, elles attirent aussi des touristes, des scientifiques, des chasseurs de fossiles…
Il est indispensable que des précautions sanitaires drastiques soient prises pour éviter une éventuelle propagation. Aujourd'hui, trop peu de scientifiques s'y intéressent. Il y a pourtant une vraie urgence à prévoir l'avenir.
« Le danger serait de reconstituer des virus disparus à partir de virus morts »
Jean-Claude Manuguerra, virologiste, directeur de la Cellule d'intervention biologique d'urgence (Cibu) de l'Institut Pasteur
Des épidémies peuvent toujours survenir, causées par des bactéries très résistantes, comme le charbon (anthrax), que l'on a retrouvé dans des cadavres d'animaux en Sibérie en 2016. Ces germes sont effectivement très robustes. Mais une épidémie de charbon s'arrête facilement. Les virus, eux, tels que nous les connaissons, ne sont pas très résistants. Il y a peu de risques qu'ils puissent être conservés au point d'être viables. Ils supportent difficilement les changements d'état. Pour qu'ils soient viables, il faudrait qu'il n'y ait jamais eu de décongélation et qu'ils soient récupérés à l'état congelé.
→ VIDEO. La fonte du pergélisol, bombe à retardement pour le climat
En revanche, le risque pourrait venir des expériences de l'homme. Le danger serait de pouvoir reconstituer des virus disparus à partir de virus morts. Ça a déjà été le cas. Des scientifiques ont prélevé des fragments du génome du virus de la grippe espagnole sur le cadavre d'un esquimau inuit. Ces fragments, associés à des échantillons d'hôpitaux, ont permis de reconstituer la séquence de ce virus disparu qui a décimé des populations.
Aujourd'hui, nous avons des outils très performants pour identifier les bactéries ou les virus et réagir rapidement. Le risque microbiologique venu de l'Arctique n'est pas le plus grand danger du réchauffement climatique, selon moi. Par exemple, le virus contemporain du chikungunya étend de plus en plus sa zone géographique avec l'augmentation des températures.
(1) Auteur avec David Alliot de « Autopsies des morts célèbres », éditions Tallandier, 272 p., 19,90 €
Voir enfin:
Changement climatique
CO2 et virus oubliés : le permafrost est « une boîte de Pandore »
Boris Loumagne
Radio France
15 décembre 2018
Vue aérienne de lacs formés par le dégel du pergélisol sibérien à Yamalo-Nenets, en Russie.
Tandis que les règles d'application de l'accord de Paris ont été adoptées lors de la COP24 en Pologne, en Sibérie ou au Canada le pergélisol (permafrost en anglais) poursuit son dégel. Cette couche de sol renferme d'énormes quantités de carbone et des virus potentiellement dangereux pour l'Homme.
Les effets du réchauffement climatique sont multiples : hausse des températures, fontes des glaciers, hausse du niveau des mers, sécheresse, changements de la biodiversité, migrations humaines, etc. Parmi toutes ces catastrophes en cours ou à venir, il en est une majeure, qui se déroule en ce moment en Alaska, au Canada et en Russie. Selon les scénarios les plus optimistes, d'ici 2100, 30% du pergélisol pourraient disparaître. Entamé depuis plusieurs années, le dégel de cette couche géologique, composée de glace et de matières organiques, menace de libérer des quantités astronomiques de CO2, entraînant potentiellement un réchauffement climatique encore plus important et rapide que prévu. Le pergélisol préserve également de nombreux virus, oubliés ou inconnus. En 2016, un enfant a ainsi été tué par de l'anthrax. Le virus de la maladie du charbon avait été libéré suite au dégel d'un cadavre de renne vieux de 70 ans !
Pour étudier les risques liés au dégel du pergélisol, nous avons sollicité l'éclairage de deux spécialistes. Florent Dominé, d'une part, est chercheur, directeur de recherche au CNRS. Il travaille à l'Unité Mixte Internationale Takuvik, issue d'un partenariat entre l'Université Laval à Québec (Canada) et le Centre National de la Recherche Scientifique. Ses activités se concentrent essentiellement dans l'Arctique canadien où il travaille sur les problématiques climatiques et en particulier sur la transformation et le dégel du pergélisol. Sur place, il étudie également l'évolution de la végétation et de la biodiversité. Par ailleurs, concernant la question des virus, nous avons fait appel à Jean-Michel Claverie, professeur de médecine de l'Université Aix-Marseille, directeur de l'institut de Microbiologie de la Méditerranée et du laboratoire Information Génomique et Structurale. En 2014, lui et son équipe ont découvert deux nouveaux virus, des virus géants, datés de 30 000 ans, dans le pergélisol sibérien.
Un réservoir de gaz à effet de serre
Le pergélisol est un vaste territoire. Sa superficie est estimée entre 10 et 15 millions de mètres carrés (entre 20 et 30 fois la superficie de la France). On trouve du pergélisol au nord du Canada et de l'Alaska, ainsi qu'au nord de la Sibérie. Selon les zones, la profondeur de cette couche varie : de quelques mètres à environ un kilomètre dans certains points de la Sibérie où le pergélisol se maintient alors depuis des millions d'années. Selon certaines études, ces couches du sol renfermeraient des milliards de tonnes de carbone. Une analyse confirmée par le chercheur Florent Dominé :
Le pergélisol contient de la glace et de la matière organique issue essentiellement de la décomposition partielle des végétaux. Cette matière organique est formée en grande partie de carbone. Il y a environ deux fois plus de carbone dans le pergélisol que dans l'atmosphère. Ce carbone, quand il est gelé, est peu accessible à la minéralisation bactérienne. Les bactéries peuvent se nourrir de cette matière organique dès lors qu'elle est dégelée. Et là, les bactéries vont pouvoir la métaboliser et la transformer en CO2. Ce dioxyde de carbone va alors s'échapper dans l'atmosphère et potentiellement faire augmenter les teneurs de ce gaz à effet de serre.
En somme, le CO2 qui s'échappe dans l'atmosphère participerait au réchauffement climatique, qui lui même accélère la fonte du pergélisol. Toutefois, difficile de prévoir exactement quelle sera la quantité réelle de ces émissions, comme le rappelle Florent Dominé : « La fourchette serait comprise entre 50 et 250 milliards de tonnes de CO2. Mais il y a tellement de rétroactions qui n'ont pas encore été découvertes et qui n'ont pas été incluses dans les modèles, que toutes ces projections sont soumises à d'énormes incertitudes. Et puis il y a des incertitudes sur le processus inverse qui est celui de la fixation de matière organique, de carbone, par la végétation. Imaginons : si il fait plus chaud, la végétation pousse. La toundra herbacée est remplacée par de la toundra arbustive. Il y a plus de biomasse dans les arbustes que dans les herbes. Donc les sols arctiques vont servir de puits de carbone quand le pergélisol servira de source de carbone. Bref, il y a encore trop d'incertitudes. Mais quoiqu'il en soit, au nom de principe de précaution, il y a lieu de faire très attention à cette libération du carbone.«
De plus, le CO2 n'est pas le seul gaz à effet de serre que peut produire le pergélisol dégelé. « Quand la matière organique du pergélisol dégèle, détaille le chercheur_, et qu'il n'y a pas d'oxygène disponible parce que la zone est saturée en eau, alors à ce moment-là, on va avoir une fermentation bactérienne et donc_ une émission de méthane par le pergélisol. Le méthane est un gaz à effet de serre trente fois plus puissant que le CO2__. Toutefois, dans le pergélisol, il y a 100 fois moins de méthane que de CO2. » Du mercure a également été découvert dans certaines zones de l'Alaska mais d'après Florent Dominé, « le principal danger climatique reste le dioxyde de carbone« .
Biodiversité modifiée, infrastructures menacées
L'impact du dégel du pergélisol est donc potentiellement planétaire. Mais avant cela, les retombées négatives de ce réchauffement global se mesurent aussi localement. Dans les zones qui voient leur pergélisol dégeler, la biodiversité se modifie profondément. C'est ce qu'a constaté sur place Florent Dominé : « On a des changements phénoménaux dans les assemblages végétaux et dans les migrations d'espèces animales. Je travaille notamment près d'un village inuit, Umiujaq, au nord du Québec. Il y a 50 ans, la végétation était essentiellement composée de lichen à caribou. Désormais, c'est envahi par les bouleaux glanduleux, des bouleaux nains. Les renards arctiques ont disparu et ont été remplacés par des renards roux. Des orignaux commencent à arriver alors qu'avant ils étaient cantonnés plus au sud.«
Ces changements d'éco-systèmes fondamentaux peuvent également s'accompagner de la disparation pure et simple d'espèces végétales. « Il y a également le danger, poursuit le chercheur, que des espèces cantonnées beaucoup plus au nord, au désert polaire  – certains types d'herbes ou de lichens – deviennent de plus en plus rares, voire même disparaissent avec le réchauffement climatique. »
Localement, le dégel du pergélisol a également de lourdes conséquences sur les Hommes. Quand la glace du sol fond, cela peut conduire à un affaiblissement, voire à une destruction, des infrastructures bâties à une époque où le pergélisol était encore stable. « A Umiujaq, la route qui mène à l'aéroport s'est effondrée, se souvient Florent Dominé. A Iqaluit, la plus grande ville du territoire du Nunavut, la piste de l'aéroport a dû être refaite. A Salluit, à l'extrême nord du Québec, la caserne de pompier s'est effondrée. Et dans ce village construit quasiment entièrement sur une zone riche en glace et qui existe depuis des dizaines d'années, on parle de déménager tous les habitants. On en arrive à ces situations qui peuvent être dramatiques pour les populations locales. » L'une des missions du chercheur Florent Dominé est donc notamment d'encourager les populations locales à construire sur des zones rocheuses, parfaitement stables et sans risque.
Mines d'or et virus oubliés 
En découvrant dans une revue scientifique que des chercheurs russes étaient parvenus à faire ressusciter une espèce végétale prisonnière du pergélisol pendant 30.000 ans que le Professeur Jean-Michel Claverie s'est posé cette question : « Est-il possible de faire la même chose pour un virus ? » En 2014, le Pr Claverie et son équipe ont découvert deux virus géants, inoffensifs pour l'Homme, qu'ils ont réussi à réactiver : « Cette découverte démontre que si on est capable de ressusciter des virus âgés de 30.000 ans, il n'y a aucune raison pour que certains virus beaucoup plus embêtants pour l'Homme, les animaux ou les plantes ne survivent pas également plus de 30.000 ans.«
Pour autant, nul besoin de replonger aussi loin dans le temps pour trouver des virus dangereux pour les espèces vivantes. En 2016 en Sibérie, des spores d'anthrax vieilles de 70 ans se sont libérées du cadavre d'un renne après le dégel d'une couche de permafrost. Cet épisode a causé la mort d'un enfant ; des milliers de rennes ont également été infectés. Un drame imputable au changement climatique selon le Pr Claverie : « On a beau dire que l'on a cloîtré un certain nombre d'agents bioterroristes comme la maladie du charbon (l'anthrax), mais l'on voit bien que chaque année, quand il y a un hiver un peu chaud en Sibérie, vous avez des épidémies gigantesques dans les troupeaux de rennes. Cela est lié au réchauffement climatique puisque ces étés chauds sont de plus en plus fréquents. Chaque été une couche du permafrost dégèle. Et cet été, en 2016, la couche dégelée a été plus profonde que les années précédentes.«
On éradique peut-être certains agents infectieux de la surface de la planète. Mais en profondeur, dans les endroits froids et très conservateurs comme le permafrost, il est probable qu'aucun de ces agents infectieux n'ait disparu. Pr Jean-Michel Claverie
Toutefois, aussi dramatiques que puissent être ces épidémies d'anthrax, les virus libérés par le réchauffement climatique sont ceux présents dans les couches superficielles du pergélisol. Ces agents infectieux sont donc les plus récents et ils sont par conséquence connus de la médecine moderne. C'est ce qui fait dire au Pr Claverie qu'en matière de virologie, ce dégel lent des couches superficielles n'est pas le danger le plus imminent : « A cause du réchauffement climatique, des routes maritimes sont désormais ouvertes six mois par an. Vous pouvez donc accéder assez facilement en bateau jusqu'à la Sibérie. Ces côtes et ces régions, auparavant désertiques, sont connus pour receler d'importants gisements de gaz et de pétrole ; il y a également beaucoup de métaux précieux comme l'or ou les diamants. Désormais ces zones peuvent être exploitées. Là est le danger ! Prenons les Russes. Ils installent des mines à ciel ouvert. Et ils retirent le pergélisol, parce que les minerais ne sont pas dans cette couche d'humus. Ces mines font 3 à 4 kilomètres de diamètre et jusqu'à un kilomètre de profondeur. On exhume alors du permafrost qui peut être âgé d'un million d'années. Et là on tripote des choses avec lesquelles on n'a jamais été mis en contact. C'est un peu la boîte de pandore. Et connaissant les Russes, ils ne prennent aucune précaution bactériologique, il n'y a aucun encadrement pour sécuriser au mieux ces mines. Les industriels n'extraient pas des minerais en situation de confinement biologique.«
Qui plus est, le danger est potentiellement partout dans le permafrost, car « même si l'on se limite à creuser jusqu'à 30 mètres de profondeur, ce qui équivaut à 30.000 ans et donc à la disparition de Neandertal, cela peut être dangereux. » Le professeur Claverie argue du fait que la cause de la disparition de Neandertal est inconnue : « Imaginons qu'il ait été tué par un virus particulier. On sait désormais que les virus peuvent survivre au moins 30.000 ans. Sauf que les médecins actuels n'ont jamais vu le type d'infections auxquelles devait faire face Neandertal. Il y a là un véritable danger, qui reste toutefois difficile à évaluer. » De plus, ce danger est renforcé par la volonté politique du président russe Vladimir Poutine d'exploiter industriellement cette région du globe. « Le changement climatique fournit des conditions plus favorables pour développer le potentiel économique de cette région » avait-il déclaré en mars 2017 à propos du nord de la Russie.
Voir enfin:
DOCUMENT BFMTV. Lindsay, une collégienne de 13 ans scolarisée à Vendin-le-Vieil, dans le Pas-de-Calais, s'est suicidée le 12 mai dernier. Elle avait dénoncé un harcèlement, une situation pas suffisament prise en compte par l'établissement et les autorités selon ses proches.
« 13 ans pour toujours ». Le 12 mai dernier, Lindsay, une collégienne de 13 ans scolarisée à Vendin-le-Vieil dans le Pas-de-Calais, s'est suicidée à son domicile, après avoir été victime de harcèlement au collège et sur les réseaux sociaux. Sa famille dénonce aujourd'hui l'attitude de la direction de l'établissement, estimant que rien n'a été fait pour protéger leur fille.
« On veut des explications, en tant que parents, on doit avoir des réponses, on doit savoir ce qu'il s'est passé », insiste le beau-père de Lindsay sur BFMTV, appelant à ce que « justice soit faite ».
« Elle aimait s'instruire »
Lindsay était élève au collège Bracke-Desrousseaux. Ce sont ses proches qui ont découvert son corps le 12 mai.
« Lindsay, c'était une petite fille joyeuse, souriante, agréable, très serviable, qui s'occupait très très bien de ses petits frères. Toujours là pour nous donner un petit coup de main. Elle aimait s'instruire », témoigne sur BFMTV le beau-père de Lindsay.
Ce mercredi 24 mai, date de l'anniversaire de Lindsay, une marche blanche a été organisée devant le collège par la famille et les proches de l'adolescente. Ils souhaitaient alerter sur le phénomène du harcèlement scolaire dont était victime la jeune fille. « Elle avait des rêves qui sont maintenant gâchés », déplore sur BFMTV son oncle Corentin.
Harcelée depuis septembre
Selon la famille de Lindsay, l'adolescente était victime de harcèlement depuis la rentrée de septembre dernier par d'autres collégiennes, qui se matérialisait par des insultes puis un harcèlement en ligne sur les réseaux sociaux.
« Elle se faisait harceler dans la rue, à l'école, chez elle… », s'indigne l'oncle de la jeune fille.
Ce harcèlement régulier s'est accentué au mois de février, alors que le mal-être de l'adolescente semble lui aussi se renforcer. À cette époque, une bagarre de plusieurs minutes éclate au sein de l'établissement entre Lindsay et une autre jeune fille. La scène est filmée et circule sur les réseaux sociaux. Cette bagarre vaudra une sanction aux deux collégiennes.
Cette situation a été dénoncée auprès de la direction de l'établissement. La mère de Lindsay a porté plainte à deux reprises au mois de février. Sa grand-mère découvre une « lettre d'adieu » rédigée par l'adolescente à la même époque, elle décide alors de se tourner vers Emmanuel Macron pour le sensibiliser à ce que vit sa petite-fille.
« On a signalé les faits, que ce n'était pas une histoire banale, mais c'est resté sans réponse », déplore le beau-père de l'adolescente.
La veille de son suicide, Lindsay a été victime d'un malaise au collège qui avait nécessité l'intervention des pompiers.
Une adolescente « habituée aux insultes »
Alertée de la situation dans laquelle vivait Lindsay en début d'année, la direction du collège a lancé une commission « harcèlement ». Des entretiens avaient été menées avec la victime, la famille, différents élèves.
« La seule réponse qu'on a eu de la part du principal, c'était 'confisquez le téléphone de votre fille et ça s'arrêtera', on s'est demandé si ce n'était pas une farce », dénonce le beau-père de la collégienne, qui en appelle aux autorités pour prendre des « mesures » contre le phénomène de harcèlement scolaire.
« Des sanctions adéquates ont été prononcées » assure le ministère de l'Éducation nationale contacté par BFMTV, sans donner plus de détails et rappelant qu'une enquête judiciaire est en cours.
Lindsay, elle, n'a jamais souhaité changer de collège, se disant « habituée » aux insultes, selon son oncle. « On savait qu'elle se battait avec ces filles-là, mais après quand on la voyait elle était tout le temps en train de rigoler, elle était toujours joyeuse », témoigne une collégienne.
« Le harcèlement à l'école est un fléau que nous devons combattre collectivement: pour le bien-être de nos élèves, pour leur sécurité, pour le vivre-ensemble. En remettant aujourd'hui le prix 'Non au Harcèlement', je pense à Lindsay, sa famille, ses amis », a écrit Pap Ndiaye mercredi soir sur Twitter.
Une cellule de soutien a été mise en place au sein du collège depuis le décès de Lindsay.
L'émotion et la colère sur les réseaux sociaux
Sur TikTok, l'émotion est très grande. Ce jeudi matin, les douze vidéos les plus vues sur la page d'accueil du réseau social étaient liées à Lindsay. Restée jusqu'alors confidentielle, l'affaire du suicide de la jeune fille est désormais largement relayée.
« Depuis des mois, elle se plaint d'être harcelée, humiliée, torturée au quotidien et aujourd'hui à 13 ans elle a mis fin à ses jours », ne décolère pas Ramous, suivi par 1,4 million d'abonnés sur TikTok.
Le nom d'une jeune fille considérée comme l'une des harceleuses de Lindsay a été révélé sur les réseaux sociaux.
Depuis février 2022, les peines en cas de harcèlement scolaire ont été alourdies. Il peut entraîner une peine de dix ans d'emprisonnement et 150.000 euros d'amende lorsque les faits ont conduit la victime à se suicider ou à tenter de le faire.