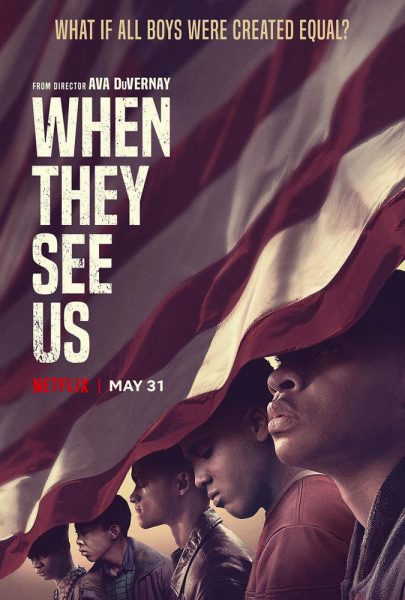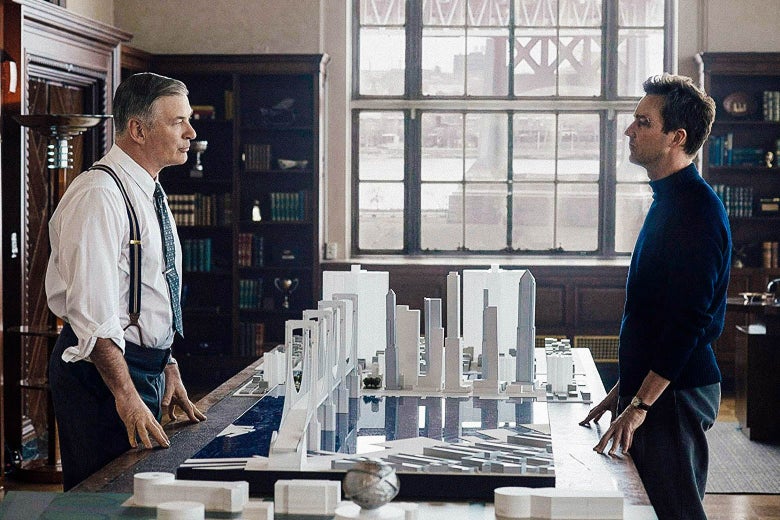 J'ai résumé L'Étranger, il y a longtemps, par une phrase dont je reconnais qu'elle est très paradoxale :"Dans notre société tout homme qui ne pleure pas à l'enterrement de sa mère risque d'être condamné à mort." Je voulais dire seulement que le héros du livre est condamné parce qu'il ne joue pas le jeu. En ce sens, il est étranger à la société où il vit, où il erre, en marge, dans les faubourgs de la vie privée, solitaire, sensuelle. Et c'est pourquoi des lecteurs ont été tentés de le considérer comme une épave. On aura cependant une idée plus exacte du personnage, plus conforme en tout cas aux intentions de son auteur, si l'on se demande en quoi Meursault ne joue pas le jeu. La réponse est simple : il refuse de mentir.  (…) Meursault, pour moi, n'est donc pas une épave, mais un homme pauvre et nu, amoureux du soleil qui ne laisse pas d'ombres. Loin qu'il soit privé de toute sensibilité, une passion profonde parce que tenace, l'anime : la passion de l'absolu et de la vérité. Il s'agit d'une vérité encore négative, la vérité d'être et de sentir, mais sans laquelle nulle conquête sur soi et sur le monde ne sera jamais possible. On ne se tromperait donc pas beaucoup en lisant, dans L'Étranger, l'histoire d'un homme qui, sans aucune attitude héroïque, accepte de mourir pour la vérité. Il m'est arrivé de dire aussi, et toujours paradoxalement, que j'avais essayé de figurer, dans mon personnage, le seul Christ que nous méritions. On comprendra, après mes explications, que je l'aie dit sans aucune intention de blasphème et seulement avec l'affection un peu ironique qu'un artiste a le droit d'éprouver à l'égard des personnages de sa création. Albert Camus (préface américaine à L'Etranger, 1955)
Le thème du poète maudit né dans une société marchande (…) s'est durci dans un préjugé qui finit par vouloir qu'on ne puisse être un grand artiste que contre la société de son temps, quelle qu'elle soit. Légitime à l'origine quand il affirmait qu'un artiste véritable ne pouvait composer avec le monde de l'argent, le principe est devenu faux lorsqu'on en a tiré qu'un artiste ne pouvait s'affirmer qu'en étant contre toute chose en général. Albert Camus (discours de Suède, 1957)
Personne ne nous fera croire que l'appareil judiciaire d'un Etat moderne prend réellement pour objet l'extermination des petits bureaucrates qui s'adonnent au café au lait, aux films de Fernandel et aux passades amoureuses avec la secrétaire du patron. René Girard (Critiques dans un souterrain, 1976)
La même force culturelle et spirituelle qui a joué un rôle si décisif dans la disparition du sacrifice humain est aujourd'hui en train de provoquer la disparition des rituels de sacrifice humain qui l'ont jadis remplacé. Tout cela semble être une bonne nouvelle, mais à condition que ceux qui comptaient sur ces ressources rituelles soient en mesure de les remplacer par des ressources religieuses durables d'un autre genre. Priver une société des ressources sacrificielles rudimentaires dont elle dépend sans lui proposer d'alternatives, c'est la plonger dans une crise qui la conduira presque certainement à la violence. Gil Bailie
En présence de la diversité, nous nous replions sur nous-mêmes. Nous agissons comme des tortues. L'effet de la diversité est pire que ce qui avait été imaginé. Et ce n'est pas seulement que nous ne faisons plus confiance à ceux qui ne sont pas comme nous. Dans les communautés diverses, nous ne faisons plus confiance à ceux qui nous ressemblent. Robert Putnam
What they're trying to do is what the KGB under Lavrentiy Beria said to Stalin, the dictator — I'm not comparing our country to the Soviet Union — I just want to make sure it never becomes anything like that. Beria, once the Soviet deputy premier and interior minister, famously would reassure Stalin, « Show me the man and I'll find you the crime. » And that's what some of the Democrats are doing. They have Trump in their sights. They want to figure out a way of impeaching him and they're searching for a crime. First, they came up with abuse of power — not a crime — it's not in the Constitution. So now they're saying 'bribery,' but they're making it up. There is no case for bribery based on, even if all the allegations against the president were to be proved, which they haven't been. Alan Dershowitz
I see him as the quintessential bully. Too much power truly does warp a person, even a very brilliant person who was once an authentic idealist. Like some of today's bullies and Machiavellian politicians, he and his family benefited from the democratic society that he later scorned and tried to overpower. We can look back and use the clarity about the past to raise a warning about the present. You can experience viscerally what we lost when we let corrupt people move unchecked. What is our core national character?  Are we going to make heroes out of bullies and prioritize the achievements of power, or are we going to assert that heroism means having empathy for people's struggles? Edward Norton
C'est une période au cours de laquelle les choses changeaient. On associe souvent New York à une ville libérale, progressive et cosmopolite. Mais dans les années 50, il y avait énormément d'anti-démocratie, de racisme, ce qui a eu un important impact sur le reste du siècle, jusqu'à aujourd'hui. Et je crois que choisir cette période m'a permis d'évoquer ce qui se passe aujourd'hui sans en parler directement.

Edward Norton



In an op-ed from Tuesday's Wall Street Journal, former New York City prosecutor Linda Fairstein responded to the recent Netflix series on the Central Park Five, and accused its producer, Ava DuVernay, of fabricating words attributed to her character, played by Felicity Huffman, to portray her as a racist who was determined to convict the teens in the face of an alleged lack of evidence against them. Fairstein began the article, titled « Netflix's False Story of the Central Park Five, » by declaring that the series, When They See Us, is « so full of distortions and falsehoods as to be an outright fabrication, » and complained that it is « an utterly false narrative involving an evil mastermind (me) and the falsely accused (the five). » She added that it « attempts to portray me as an overzealous prosecutor and a bigot, the police as incompetent or worse, and the five suspects innocent of all charges against them. None of this is true. Fairstein listed a number of pieces of misinformation from the series and argued that there was plenty of evidence to reasonably convict them at the time, as she stood by charges that they attacked several other people in the park that same night. Among several pieces of misinformation she claimed were included in the series was that it « portrays the suspects as being held without food, deprived of their parents' company and advice, and not even allowed to use the bathroom, » and argued that if such accusations were true, they would have come out in the pre-trial hearings or inthe lawsuit that was filed years after their release from prison. Fairstein — who was supervisor over the sex crimes unit — argued that the series exaggerates how closely involved she was in handling the case and recalled that she « did not run the investigation, and never made any of the comments the screenwriter attributes to me. » She also directly contradicted a couple of scenes involving the questioning of an underage member of the group: The film claims that when Mr. Salaam's mother arrived and told police that her son was only 15 — meaning they could not question him without a parent in the room — I tried to stop her, demanding to see a birth certificate. The truth is that Mr. Salaam himself claimed to be 16 and even had a forged bus pass to « prove » it. When I heard his mother say he was 15, I immediately halted his questioning. This is all supported by sworn testimony. The former prosecutor also argued that there was additional evidence of their guilt: There is, for example, the African American woman who testified at the trial — and again at the 2002 reinvestigation — that when Korey Wise called her brother, he told her that he had held the jogger down and felt her breasts while others attacked her. There were blood stains and dirt on clothing of some of the five. She soon added that more than a dozen other witnesses « named some or all of the five » in helping attack other victims. It is noteworthy that, while the Netflix series depicts the five teens as innocent bystanders who merely witnessed other assailants attacking and beating up other victims in the park, the film, The Central Park Five, by Ken Burns, accepted that they were « beating up other people » in the park even while that film was devoted to defending the teens regarding the attack on the jogger, Trisha Meili. Fairstein also recalled that Salaam « testified that he had gone into the park carrying a 14-inch metal pipe — the same type of weapon that was used to bludgeon both a male school teacher and Ms. Meili. » The former prosecutor also argued that the fact that DNA testing on the semen found at the scene did not match any of the five teens did not mean that they could not have been part of the attack on her, as they were charged as « accomplices » to the person who eventually confessed to raping her, serial rapist Matias Reyes. She further recalled that « two of them admitted to climbing on top of her and siimulating intercourse, » adding that « Semen was found on the inside of their clothing, corroborating those confessions. » Fairstein concluded her article: That Ms. DuVernay ignored so much of the truth about the gang of 30 and about the suffering of their victims — and that her film includes so many falsehoods — is nonetheless an outrage. Ms. DuVernay does not define me, and her film does not speak the truth. Newsbusters
The NYPD police officer who made the first arrests in the Central Park Five investigation has condemned Netflix's drama When They See Us as 'lies' and said it puts the lives of cops and prosecutors at risk. Eric Reynolds, who as a plainclothes officer arrested Raymond Santana and Kevin Richardson, tells DailyMailTV that the four-part television adaptation is so filled with errors that it is 'malicious recreation'. He described the miniseries, produced by Robert De Niro and Oprah Winfrey and directed by Ava DuVernay, as 'total nonsense' that left him 'flabbergasted' (…) He spoke out after an outcry in the wake of the series led to prosecutors Linda Fairstein and Elizabeth Lederer losing publishing contracts, board seats and lecturing roles. Reynolds, 59, rejected criticism of the investigation, prosecution and conviction of the five for the rape of 28-year-old jogger, Patricia Meili – and particularly took issue with the portrayal of the black men as victims of a racist system. As an African American, he said, the allegations of racism cut particularly deep. (…) And he said that even the brief appearance he makes in the series, which has been watched by 23 million Netflix accounts worldwide, is pure 'fiction,' portraying events which simply did not happen; he was shown as a uniformed officer when he in fact wore plain clothes. He believes the series is inflammatory by depicting members of the five looking badly beaten when they were arrested. Reynolds told DailyMailTV, 'Please, someone, show me the pictures of them. Show me the injuries, show me the black eyes, show me the swollen faces because every single one of them that came out of that precinct had none of that.' He has shared his own recollections of the night of April 19, 1989 when more than 30 young men embarked on a violent spree of terror, and Meili was found raped and close to death in Central Park. Raymond Santana, then 14, Kevin Richardson, 14, Korey Wise, 16, Antron McCray, 15 and Yusef Salaam, 15 all confessed and were convicted of participating in multiple crimes on April 19. But the one that is remembered is Meili's rape. In 2002 their convictions were sensationally vacated in their entirety when Matias Reyes, a serial rapist already in prison, confessed to the crime and claimed to have acted alone. The five sued New York City, said their confessions were coerced and won a $41 million payout. Supporters said they had been exonerated and the Central Park Five became synonymous with an unimaginable miscarriage of justice. When They See Us opens on the night of the 'wilding', where a mass of young men rushed through Central Park, casting the five very squarely as innocents caught up in events and on the fringes of any violence. Reynolds said, 'When I saw the opening scenes it was like watching a musical. I was flabbergasted. That absolutely was not what occurred.' The Central Park Five had their convictions vacated after serial rapist Matias Reyes admitted raping jogger Patricia Meili. His DNA matched evidence found at the scene In one scene a man, most likely a depiction of teacher John Loughlin, is shown being felled by a single punch while three of the five look on. Reynolds said, 'It did not happen that way. They were beating him with a pipe. They beat him so savagely that both of his eyes were shut and he had a cracked skull.' Testimony from one who was there stated that Yusef Salaam was wielding that pipe and 'going to work on him.' The cop who found Loughlin told Reynolds that he 'looked like his head was dunked in a bucket of blood.' In another scene the boys are part of a crowd halfheartedly harassing a couple on a tandem bike. Again Reynolds watched in outrage at what he said is a 'total fiction.' He explained, 'The group lay in wait. They stretched out across the roadway and held hands to knock them off their bike. It was a couple on the tandem and the woman said she was scared for her life. 'Her boyfriend just told her, 'Put your head down and pedal as hard as you can.' And they rode through them as they were grabbing at her clothes and by the grace of God they got away.' Pointing to the couple attacked on their tandem he said it was the violence, not the ethnicity, of its perpetrators that mattered to police officers. He said, 'I don't understand how that's a race issue if you're in the middle of a park riding on a bike in the middle of the night and a group of males, whether they're black, white or whatever, you know are standing on the road with the express purpose of knocking you off the bike. (…) He recalled, 'We were getting numerous radio runs of a large crowd of black and Hispanic kids assaulting and robbing people. We had people going into the station house and cops out in the field who had gotten flagged down by civilians saying, 'There's a crowd of kids there. They've tried to assault us and thrown rocks. (…)  Reynolds recalled, 'There were 30 of them on the move. There's only two of us so, you know, clearly we're not going to get all of them. Long story short we got five of them.' Two were Raymond Santana – who had, Reynolds said, been leading the pack – and Kevin Richardson who started crying in the back of the squad car. Reynolds said, 'He [Richardson] started crying and saying that he 'knew who did the murder'. He said it was Antron McCray and he would tell us where he lived.' The officers assumed he was talking about Loughlin who was beaten unconscious. (…) Reynolds' partner asked Santana and Stephen Lopez, a member of the group he was arrested alongside, what they were doing out making trouble and why weren't they with their girlfriends instead. According to Reynolds, 'Santana said, 'I already got mine,' and they kind of laughed. I just assumed it was an in-joke. It only became significant after we learned what had happened to the jogger.' (…) While the boys were waiting, at around 1.30am, the call came in that a female jogger had been found in the park, raped and beaten to within an inch of her life. The detectives responding to the crime had been told that Reynolds had arrested five out of a group of about 30 kids 'wilding' in the park. Now they instructed Reynolds not to let them go. He recalled, 'They said, 'Look, we don't think these kids have anything to do with it but they were up there at the same time that she was attacked. They might have seen something so we're going to come down and debrief them.' Reynolds was in the room for all of those interviews. He said, 'Their parents are there, they're getting their rights read. We ask them what happened in the park? According to Reynolds they did not ask the kids about the rape directly. The first two kids told almost identical stories. They said they'd been in the park with a bunch of kids who were beating people up but they didn't touch anybody Reynolds wrote them up and let them go home. Then, he said, 'The third kid is Kevin Richardson. He's there with his mother. We read him his rights. We ask him what happened. He said the exact same thing the other kids said – everyone else was beating people up but I didn't touch anyone.' Then one of the detectives noticed he had a scratch on his face. They asked him how he'd got it and at first he blamed Reynolds's partner for the injury. When told the officer was next door and would be asked if that was true Richardson changed his story. Reynolds said, 'He said, « Okay, it was the female jogger. » And I'll be honest with you I almost fell off my seat because I was not expecting him to say that. 'And then he starts to go into the story of the attack on the jogger. No coercion. We didn't even think he was involved. He starts to give it up right there in front of us.' Ultimately police questioned 37 boys and, contrary to Netflix's dramatic depiction, there was nothing random or rushed in the five who were ultimately charged. They became the Central Park Five, he said, not because cops were anxious to pin the crime on someone but because they implicated themselves and each other when interviewed. In DuVernay's drama particular attention is given to Korey Wise's story. He is shown accompanying his friend Salaam to the station, an act of loyalty that sees him embroiled in the case when he wasn't even on the cops' radar. Reynolds is exasperated by this. He said: 'Korey Wise was named by other participants in the wilding that day. We went specifically to look for him. 'When detectives asked a couple of people in front of their building if they had seen him they said they saw him earlier and he said, « Y'all better stay away from me because the cops are after me. »' When they asked him why, Reynolds said, the people in front of the building stated that Wise had told them: 'You see that woman in Central Park last night? That was us.' (…) Reynolds points to a wealth of physical evidence that was never refuted at trial: hair and blood 'consistent' with the jogger's was found on the boys' sneakers and clothing, along with semen in the boys' underwear. The fact that none of them claimed to be able to finish the act of penetrative sex is the reason, Reynolds said, that their semen was only found on the inside of their underwear and clothing rather than on Meili. (…) Reynolds explained, 'Reyes comes forward to say he did it by himself and he can prove it because he knows something we don't know. And he's correct. 'She had a fanny pack with her Walkman in it and he took it and he threw it away. (…) 'But then Armstrong found that a detective had taken some notes of an interview with Korey Wise. And Korey said that there was a guy named 'Rudy,' who he said took her fanny pack and her Walkman.' Reynolds believes that Rudy was Reyes and his name muddled up by Wise who has hearing difficulties. He said, 'He told that to us on April 20, 1989, the day after. So how in the world does Korey Wise know about her fanny pack and Walkman in 1989 when Reyes says he knows about it because he was the only person there?' (…) The report stated, 'the most likely scenario for the events of April 19, 1989 was that the defendants came up on the jogger and subjected her to the same kind of attack, albeit with sexual overtones, that they inflicted upon other victims in the park that night. 'Perhaps attracted to the scene by the jogger's screams, Reyes either joined in the attack as it was ending or waited until the defendants have moved on to their next victims before descending upon her himself, raping her and inflicting upon her the brutal injuries that almost caused her death.' Reynolds's view is supported by both the medical opinion of Meili's two Urgent Care Physicians at Metropolitan Hospital and the Armstrong Report. Dr Robert Kurtz is on record as saying Meili had injuries consistent with a sharp, clean blade or object while Reyes' confession only mentioned a blunt object. Dr Kurtz noted that Reyes, 'never said he had used a knife, or broken glass, or broken bottle or something like that that would have been able to inflict a clean laceration.  Dr Jane Mauer, a surgeon who helped reconstruct Meili's face recalled seeing hand print bruising on her thighs Dr Mauer said, 'You could see the four fingers and the thumb indented in her skin to hold her legs apart.' It led her to doubt that this could be the work of one man. Moreover the Armstrong Report concluded Reyes could not be considered a reliable witness. It revealed a fellow inmate in prison with Reyes said Reyes told him 'the attack on the jogger was already in progress when he joined, attracted to the scene by the jogger's screams.' Reynolds does not believe that the five should still be in prison. He said, 'They did their time. They paid the price for what they did. You know, that's it.' When Bill de Blasio was elected New York City mayor in 2014 he ordered the $41 million settlement to go through for the five men. All legal action finished in 2016 when the men were awarded a further $3.9 million from New York State But despite the case now being closed, Reynolds feel the Netflix mini-series is unfairly punishing people who prosecuted the five. In the wake of the drama's release Linda Fairstein, who supervised the prosecution, and lead prosecutor Elizabeth Lederer have both fallen victim to an angry public backlash. Fairstein, who now writes crime fiction, was dropped by her publisher. Lederer, who continues to work in the District Attorney's office, resigned from teaching law as an adjunct at Columbia University in New York. Reynolds said, 'It's like mob justice. People are doing everything they can to destroy these women's lives and they've done nothing wrong. They don't even know that they're not basing their opinions and their fury on what actually happened. (…) Reynolds believes the show falsely depicts a racist criminal justice system. He is keen to point out that growing up in Eighties New York, criminals posed the threat to public safety, not police officers. (…) He said, 'This has got people so divided and so at each other's throats it's sad. Let me tell you there's a lot of people who believe that they are guilty but they're not going to say anything because they don't want to get shouted down. They don't want to be called racist.' Daily Mail
More than three decades have passed since Jane Jacobs and Robert Caro tore down Moses's once pristine public image, but his physical legacy remains standing. Our New York is Moses's New York. He built 13 bridges, 416 miles of parkways, 658 playgrounds, and 150,000 housing units, spending $150 billion in today's dollars. If you are riding the waves at Jones Beach or watching the Mets at Shea Stadium or listening to « La Traviata » at Lincoln Center or using the Triborough Bridge to get to the airport, then you are in the New York that Moses built. If we are to realize Mayor Bloomberg's plans for a city of 9 million people with newer, greener infrastructure, then New York will again need to embrace construction and change. We will need again builders like Moses, who can put the needs of the city ahead of the opposition of a neighborhood. Yet Moses's flaws, which were emphasized so eloquently by Jacobs and Mr. Caro, have led many to see nothing but evil in Moses and his works. Moses's supposed villainy has established its place in the iconography of the preservationists who stand against growth. The opening of a three-part exhibition on Moses — at the Queens Museum of Art on January 28, at the Wallach Art Gallery of Columbia University on January 31, and at the Museum of the City of New York on February 1 — gives us a chance to reappraise his achievements. We should avoid the excesses of Moses's early hagiography or his later vilification. The successes and failures of this master builder teach us that great cities need great builders, but that we must check their more Pharaonic excesses. The lessons of Moses's life are taught by his projects. His best work, such as the parks and pools that had large benefits and modest costs, happened early in his career. When he was starting as Governor Smith's park tsar, Moses could get public funding for his projects only if they were popular. The need to build support didn't stop Moses from taking risks. Indeed, Smith accused Moses of wanting to « give the people a fur coat when what they need is red flannel underwear, » but Moses's bold vision was just what the public wanted. Society was getting richer, and those parks and pools helped New York succeed as a place of consumption and as a center of production. Most of Moses's bridges and expressways are also major successes. New York is a city of islands. The city's waterways were ideal in the ages of sail and steam, but they became a major headache in the age of the car. Despite his lack of a driver's license, Moses understood that New York needed to adapt to the automobile. His bridges made it easier for cars to cross between the city's islands. His parkways made it more pleasant to drive into New York. Boston's Big Dig should remind us that it is hard to retrofit a pre-car city for the automobile. By comparison, Moses's achievements look cheap and effective. Some say Moses was wrong to build for the car. Some say the city should have bet exclusively on public transportation that would better serve the poor. But those critics ignore the millions of people who fled the older cities that weren't car friendly. Every one of the 10 largest cities in the country in 1950 — except for Los Angeles and, miraculously, New York — lost at least one-fifth of its population between 1950 and today. Moses's bridges and highways helped to keep some drivers living and working in New York. Those middle-class drivers helped New York to survive and grow, while every other large, cold city in the second half of the 20th century shrank. Not all of Moses's transportation projects were winners. To build the Cross Bronx Expressway, Moses took thousands of apartments using the power of eminent domain. Neighborhoods were shattered as the highway smashed through a once-vibrant area. I cannot tell whether the benefits to the millions who have used the expressway outweigh the costs to the thousands who were evicted, but I am sure that the process was deeply flawed. To any friend of liberty, Robert Moses's use of eminent domain represents big government at its most terrifying. At the stroke of a pen, entire communities can be wiped out because someone in government thinks that this removal is in the public interest. Without eminent domain, however, large-scale projects will either flounder or cost as much as the Big Dig. Mayor Bloomberg's dream of a renewed New York will need eminent domain. But I hope that eminent domain in the post-Bloomberg era will become much fairer than it was during the era of Robert Moses. The state should develop better legal infrastructure to oversee takings. Perhaps there should be a state-level commission, independent of local government, with both elected and appointed members, that can subject each use of eminent domain to cost-benefit analysis and determine just compensation for the evicted. The right response to Moses's excesses is not to renounce eminent domain, but to strengthen the process so that it can play its needed role. Mr. Caro criticizes Moses for catering to the prosperous by destroying low-income housing to build roads, housing, and amenities for the rich like Lincoln Center. This criticism may be apt, but the problem lies not in the man but in his situation. Moses was an appointed official whose career depended on the approval of elites, not the votes of the poor. While elected officials have an unfortunate tendency toward shortsighted populism, appointed officials have a tendency to cater to the well-connected. One of the most bizarre responses to the unelected power of Moses was to create the unelected power of the Landmarks Preservation Commission, which seems almost designed to empower the most eloquent of squeaky wheels. A better response would have been to seek pro-growth solutions that combine the involvement of appointed and elected officials. Moses's greatest failures were his housing projects. More than 40 years ago, Jacobs attacked Moses for replacing well-functioning neighborhoods with Le Corbusier-inspired towers. She was prescient. Moses spent millions and evicted tens of thousands to create buildings that became centers of crime, poverty, and despair. A simple but stark lesson emerged from Moses's travails as housing tsar: The government is not good at the housing business. New York is filled with apartment buildings that provide decent housing and a comfortable social environment for their residents. Almost none of them were built by the government. New York has an affordable-housing problem, but it is the result of government intervention in the housing market that has limited housing supply. Rent control and an increasingly anti-growth regulatory environment have ensured that new supply has not kept up with the demand to live in reinvigorated New York. We need people with the vision of Robert Moses building homes in New York, but they should come from a private sector that is less fettered by government constraints. Moses was at his best when he had to make sure his projects would fund themselves or would really appeal to the people of New York. When Moses acquired vast federal funding, he also acquired the freedom to pursue his own vision, and that vision wasn't always in the interests of the city. Mr. Bloomberg's plan for New York in 2030 needs its own Moses-like master builders, but the city will be best served if those builders are funded by and accountable to the city. Those builders must not be beholden to every neighborhood group or cadre of unelected elites. While Moses's successes would have been impossible under such conditions, his failures could have been checked if he had faced a greater degree of citywide oversight. Edward Glaeser
La violence le long de la ligne de tramway bordée de chênes Uptown a troublé ce qui avait été jusque là une journée de festivités plutôt paisible dans laquelle des centaines de milliers de personnes avaient fait la fête dans les rues en ce dernier jour du carnaval. NYT (sur les six victimes du Mardi gras de la Nouvelle–Orléans hier soir)
A l'exception d'un demandeur d'asile afghan, tous sont d'origine pakistanaise. Toutes les filles sont blanches. L'équation est aussi froide et simple qu'explosive, dans un Royaume-Uni en proie au doute sur son modèle multiculturel. (…) Dans les semaines suivant le procès, les médias égrènent les noms de villes où des gangs similaires à celui de Rochdale sont démantelés : Nelson, Oxford, Telford, High Wycombe… Et, fin octobre, c'est à nouveau à Rochdale qu'un groupe de neuf hommes est appréhendé. Chaque fois, les violeurs sont en grande majorité d'origine pakistanaise. Les micros se tendent vers les associations ou les chercheurs spécialisés dans la lutte contre les abus sexuels. Selon leurs conclusions, entre 46 % et 83 % des hommes impliqués dans ce type précis d'affaires – des viols commis en bande par des hommes qui amadouent leurs jeunes victimes en « milieu ouvert » – sont d'origine pakistanaise (les statistiques ethniques sont autorisées en Grande-Bretagne). Pour une population d'origine pakistanaise évaluée à 7 %. (…) En septembre, un rapport gouvernemental conclura à un raté sans précédent des services sociaux et de la police, qui renforce encore l'opinion dans l'idée qu'un « facteur racial » a joué dans l'affaire elle-même, mais aussi dans son traitement par les autorités : entre 2004 et 2010, 127 alertes ont été émises sur des cas d'abus sexuels sur mineurs, bon nombre concernant le groupe de Shabir Ahmed, sans qu'aucune mesure soit prise. A plusieurs reprises, les deux institutions ont estimé que des jeunes filles âgées de 12 à 17 ans « faisaient leurs propres choix de vie ». Pour Ann Cryer, ancienne députée de Keighley, une circonscription voisine, aucun doute n'est permis : police et services sociaux étaient « pétrifiés à l'idée d'être accusés de racisme ». Le ministre de la famille de l'époque, Tim Loughton, reconnaît que « le politiquement correct et les susceptibilités raciales ont constitué un problème ». L'air est d'autant plus vicié que, à l'audience, Shabir Ahmed en rajoute dans la provocation. Il traite le juge de « salope raciste » et affirme : « Mon seul crime est d'être musulman. » Un autre accusé lance : « Vous, les Blancs, vous entraînez vos filles à boire et à faire du sexe. Quand elles nous arrivent, elles sont parfaitement entraînées. » (…) un employé de la mairie s'interroge. Anonymement. « Où est la limite du racisme ? Les agresseurs voyaient ces filles comme du « déchet blanc », c'est indéniablement raciste. Mais les services sociaux, des gens bien blancs, ne les ont pas mieux considérées. » A quelques rues de là, dans sa permanence, Simon Danczuk, député travailliste de Rochdale qui a été l'un des premiers à parler publiquement d'un « facteur racial », juge tout aussi déterminant ce qu'il appelle le « facteur social » : « Les responsables des services sociaux ont pu imaginer que ces filles de même pas 15 ans se prostituaient, alors qu'ils en auraient été incapables à propos de leurs propres enfants. » (…) Mohammed Shafiq estime qu' »une petite minorité d'hommes pakistanais voient les femmes comme des citoyens de seconde catégorie et les femmes blanches comme des citoyens de troisième catégorie ». Mais, pour lui, les jeunes filles agressées étaient surtout vulnérables. « Le fait qu'elles traînent dehors en pleine nuit, qu'elles soient habillées de façon légère, renforçait les agresseurs dans leur idée qu'elles ne valaient rien, qu'elles étaient inférieures. Mais cela faisait surtout d'elles des proies faciles, alors que les filles de la communauté pakistanaise sont mieux protégées par leur famille, et qu'un abus sexuel y est plus difficilement dissimulable. » Le Monde
Cologne résonne pourtant avec ce qui a pu être constaté en Egypte. On pense au film de Mohamed Diab Les Femmes du bus 678 (2011), et la façon dont des femmes subissent des attouchements. On pense à une enquête de l'écrivain et ancien journaliste du Monde Robert Solé qui décrivait les viols collectifs à répétition en Egypte (« Culture & idées » du 27 avril 2013). Des dizaines voire des centaines d'hommes se jettent sur une ou plusieurs femmes pour arracher leurs vêtements, les toucher, les pénétrer avec leurs doigts. Cette folie collective porte le nom de « taharosh ». Elle a souvent lieu lors de fêtes religieuses. Cela ressemble à ce qui s'est passé lors du soulèvement place Tahrir, au Caire, en 2011. Et cela ressemble à Cologne. Le Monde
We see more blind violence where people are attacked, ambushed and beaten up. This is terrorising our community. Jan Bøhler (Norwegian Labour Party)
Over the last month (…) Oslo's city centre has witnessed an eruption of unprovoked attacks on random victims—most of them ethnic Norwegian men—by what police have described as youth gangs, each consisting of five to 10 young immigrants. The attacks typically take place on weekends. On Saturday, October 19, as many as 20 such attacks were recorded, with victims suffered varying degrees of injuries. One of the incidents involved a group of young men, originally from the Middle East, detained for attacking a man in his twenties in the affluent west end. According to police, the victim had been kicked repeatedly in the head while lying on the ground, in what appeared to be a random, unprovoked beating. Another victim that weekend was the uncle of Justice Minister Jøran Kallmyr, who suffered several broken ribs after being mobbed at the Romsås subway station. The following weekend in Oslo, Kurds and Turks clashed over recent developments in Turkey, and ended up looting a branch of the Body Shop on Karl Johan gate, as well as destroying several cars. Car fires also have been on the rise, though the problem has been around for years. (Even in 2013, cars were set alight in Oslo at the rate of about one per week, mostly in the city's poorer east end.) Overall, crime rates are still low by the standards of other cities, but the recent rise in youth crime suggests that may be changing. "We see more blind violence where people are attacked, ambushed and beaten up," said Labour Party politician Jan Bøhler to the media last month. "This is terrorising our community." While such observations are widely shared, Bøhler is notable for being one of the few politicians on the left who's raised his voice about rising crime among young immigrants. Oslo is the fastest growing capital city in Europe, despite the fact the country now is registering fewer births than at any time since the government started keeping track in the 19th century. About 14% of the country's population is now composed of immigrants, with Poles, Lithuanians and Swedes topping the European migration sources; and Somalian, Pakistan, Iraq and Syria supplying the greatest number of non-OECD arrivals. Many of the immigrants congregate in Oslo, where, according to Statistics Norway, about a third of all residents are immigrants or born to immigrants. (As recently as 2004, the figure was just 22%.) In several areas, such as Stovner, Alna and Søndre Nordstrand, the figure is over 50%. According to a 2015 Statistics Norway report, "most persons with an immigrant background living in Oslo come from Pakistan (22,000), while 13-14,000 are from Poland, Sweden and Somalia. There are large differences between the districts: Persons with a background from Pakistan and Sri Lanka are most represented in [the far eastern suburbs of] Oslo." By one 2012 estimate, 70 percent of Oslo's first- and second-generation immigrants will have roots outside Europe by 2040, and about half of the city's residents will be immigrants. Until now, Norway had seemed to cope well with the influx of immigrants from war-torn Muslim countries, in part because the intake levels generally were kept at a level that permitted newcomers to be integrated without overwhelming local resources. Indeed, there has been a broad consensus in Norwegian politics to keep immigration rates lower than those of comparable countries such as Sweden and Germany. Nevertheless, concerns have been rising in recent years, even if the ruling class was hesitant to discuss the issue. The country's libertarian Progress Party (Fremskrittspartiet) has repeatedly asked the country's statistical agency to report on the statistical relationship between crime and country of origin. In the past, Statistics Norway refused, saying that such a task was "beyond its capacity." But this year, for the first time, such a report was published. And the numbers were clear: Immigrants from certain backgrounds—particularly Palestinians, Iraqis and Afghanis—were many times more likely to commit violent crimes than other Norwegians (including other immigrant groups). In 65 out of 80 crime categories, non-Norwegians were over-represented. The largest discrepancy was in regard to domestic violence: Immigrants from non-Western countries were found to be eight times more likely to be charged for such crimes. Rape and murder were also heavily skewed toward these immigrant groups. Worryingly, the figures showed that second-generation immigrants were more likely to be criminals than their parents. For a long time, the expression svenske tilstander—"Swedish conditions"—has been used to describe large Swedish cities such as Malmö, Gothenburg and Stockholm, which feature areas plagued by bombings, gang-related gun violence, robbery and rape. In the past, Norwegians used the expression somewhat disparagingly, insisting that such issues would never arise in Norway (while also suggesting that the situation in Sweden was itself exaggerated by those with an anti-immigration agenda). But gradually, "Swedish conditions" have seemed less distant. Heidi Vibeke Pedersen, a Labour politician representing the immigrant-heavy area of Holmlia, recently wrote a Facebook post about her own experience, which was subsequently reprinted in VG, Norway's biggest tabloid, under the headline "We have a problem in Oslo" (…) Pedersen's article alluded to the fact that, in the quest to maintain their own cultures, some Muslims in Norway prefer to segregate instead of integrate. The newspaper Aftenposten recently uncovered the existence of Islamic schools presenting as cultural centres. And Islamsk Råd, the Islamic Council of Norway, now has proposed a separate branch of the Barnevernet—the government-run social services responsible for children—to deal with Muslim children. The article was shared by many. But Pedersen's use of such terms as "Norwegian-Norwegian" (or norsk-norske) didn't sit well with progressives and community advocates. Hasti Hamidi, a writer and Socialist Party politician, and Umar Ashraf, a Holmlia resident, wrote in VG that Pedersen's use of the term "must mean that the author's understanding of Norwegian-ness is synonymous with white skin." Camara Lundestad Joof, a well known anti-racist activist and writer at the Dagbladet newspaper, accused Pedersen of branding local teenagers as terrorists. Using her own hard-done-by brother as an example, she explained how, in her opinion, Norwegian society has failed non-white young people. Had he been treated better, she argues, he and others like him would fare better. (One problem with this argument is that Norway is one of the least racist countries in the world.) Of course, this tension between racial sensitivity and blunt talk on crime has existed for generations in many Western societies. But it's a relatively new topic in Norway, which is only now embracing certain hyper-progressive academic trends. (Oslo Metropolitan University, for instance, has recently produced an expert in so-called Whiteness Studies.) In fact, some influential Norwegians apparently would prefer that Statistics Norway had never released its report on crime and immigration in the first place. This includes Oslo's vice mayor, Kamzy Gunaratnam, who told Dagbladet, "Damn, I'm angry! I'm not interested in these numbers…We don't have a need to set people up against each other. These are our children, our people." But burying the truth is never a good long-term strategy for anyone, including members of immigrant communities. The more persuasive view is that these issues should be addressed candidly, while they are still manageable. Unlike many other European countries, Norway doesn't yet have an influential far-right party. But that may change if voters see that mainstream politicians are too polite to address a problem that ordinary people all over Oslo are talking about. Quillette
Les jeunes grandissent aujourd'hui dans un environnement où les menaces et la violence sont monnaie courante, où les adultes ont parfois peur d'intervenir et où on leur dit que la police est raciste. Notre quartier est de plus en plus divisé. Nous avons des régions qui sont principalement 'norvégiennes-norvégiennes', et d'autres à forte majorité immigrée. Ce n'est pas cela, la diversité. Heidi Vibeke Pedersen (élue travailliste norvégienne)
Depuis plusieurs semaines, le centre-ville d'Oslo est le théâtre d'agressions gratuites, qui prennent pour cible des hommes norvégiens « de souche ». Le mode opératoire est désormais connu des policiers, qui évoquent des gangs de jeunes immigrés, dont le nombre varie entre 5 et 10 habituellement. Une vingtaine de ces attaques, d'une rare violence, ont été recensées durant le seul samedi 19 octobre. Un jeune du quartier riche de la ville avait notamment été passé à tabac, prenant plusieurs cours de pied au visage. Au même moment, l'oncle du ministre de la Justice, le jeune Jøran Kallmyr, s'est fait casser plusieurs côtes. Le week-end suivant, plusieurs voitures ont été brûlées dans des échauffourées entre communautés turque et kurde. Mais en Norvège, rares sont les politiciens à se prononcer sur la hausse de la criminalité chez les jeunes immigrés… Valeurs actuelles
The random, apparently motiveless rampage in Central Park last week that the suspects in the case called wilding was an especially ferocious version of group delinquency that is common but usually not so vicious, law-enforcement officials and psychologists said this week. A 28-year-old investment banker, who was raped and savagely beaten, remains in a coma at Metropolitan Hospital as a result of the gang violence, and at least eight other people were assaulted by members of a group that the police now say numbered between 32 and 41. Eight youths have been arraigned on charges of rape, assault and attempted murder in the case, while five charges of assault, one involving a 13-year-old suspect, have been filed in the beating of a male jogger in his 40's, who was seriously wounded in the head with a metal pipe. He was released from St. Luke's-Roosevelt Hospital Center over the weekend. Also, a 15-year-old has been charged with being one of 17 youths who beat and robbed a male jogger who has been identified only as wearing an Army jacket. A grand jury is expected to take up all of the cases on Thursday. »'Wilding seems to be a new term, but it's hardly a new activity, » said Peter Reinharz, chief prosecutor for the Family Court Division of the city's Law Department. »In terms of group attacks, the No. 1 crime that we've seen among juveniles in Family Court, at least prior to the crack invasion, is robbery 2 – that is, aided robberies, the wolf-pack robberies. »Prior to that, » he said, »the No. 1 crime was jostling, which is pickpocketing. But for some reason, I guess it became a little bit easier to knock the old lady over and just grab the bag rather than to reach into the pocket and hope you came out with something. So things have gotten a lot rougher in the city with respect to wolf packs. » Last year, Mr. Reinharz said, 622 wolf-pack cases were referred to Family Court, along with 139 attempted robberies of that type. In 1987, there were 608 such cases and 144 attempted wolf-pack robberies. The police quoted some of the youths questioned in the case, all of whom live in Harlem near the park, as saying that the rampage grew out of a plan to attack joggers and bicyclists in the park for fun. »It certainly got out of control, » Mr. Reinharz said of the episode, »but I don't know if it was out of control for these types of kids. I think that kids like this, given what I would call their predatory nature, are people who, given the chance, would do something like this again. There really isn't any way to control them – at least we haven't found it in the juvenile justice system. Although Chief of Detectives Robert Colangelo said last week that the eight separate assaults on nine people seemed unrelated to money, drugs, alcohol or race, police officials said yesterday that they were investigating to what extent racial factors may have played a role in the youths' choice of victims. »The question of whether this was a series of bias-related incidents is being looked at very closely, » said Deputy Police Commissioner Alice T. McGillion. Police officials said that the evidence of bias consisted of testimony from victims, as well as a statement from one suspect in the rape attack, 15-year-old Yusef Salaam, who is said to have told detectives that one member of the group had suggested that they »get a white girl. » Another 15-year-old, Jermain Robinson, who is charged with robbery of the male jogger in the Army jacket, is also said to have told detectives that youths who chased and threw stones at a white couple on a tandem bicycle had shouted racial epithets. All of those involved in the Central Park attacks are said to be black. The victims were a black man, who was briefly harassed until one youth shouted that he knew the man, two Hispanic people, – and six whites. Police investigators also said that while the other suspects had made no explicit references to racial factors, their acknowledgement that the chief target of their forays were joggers and bicyclists in the park was an indication that a racial motive was at work because, the police suggested, the majority of those who tend to use that part of the park at night tend to be white. For many psychologists, the idea of attacking people who seem to personify a level of unattainable affluence is a common pattern among particpants in wolf-pack attacks. »From what I have been able to gether about the Central Park case, there seem to be some socioeconomic factors involved, » said Dr. Leah Blumberg Lapidus, a specialist in adolescent behavior in Columbia University's department of clinical psychology. »The media, especially television, is constantly advertising these various things that are necessary to define yourself, and the joggers may represent a level of socioeconomic attainment that the media has convinced everybody is necessary to have in order to be an acceptable person, » she said. »So, to that extent, such people become a target. » On the other hand, Dr. Lapidus said, that did not explain why some of the victims were black or Hispanic. Law-enforcement officials said the the scale of the Central Park episode was reminiscent of an incident in July 1983, when gangs of youths ran amok at a Diana Ross concert in Central Park, beating and robbing scores of people. Two years later, in April 1985, a March of Dimes walkathon in which 26,000 people marched through Manhattan broke up in turmoil after packs of youths attacked and harassed dozens of people in and around Central Park, snatching chains, purses and other property. Police officials, who said Friday that none of the suspects in the park case had a criminal record, said yesterday that they had discovered that that one, 17-year-old Michael Brisco, had been on three years' probation since December after a wolf-pack-style robbery last year. Officials said he and two others, 12 and 15 years old, had assaulted and robbed a 14-year-old on Nov. 10 on East 90th Street near Second Avenue. Authorities reported over the weekend that they were investigating the possibility that some of the participants in the park attacks had been involved in three separate robbery sprees four days earlier in East Harlem, one of which involved a stabbing. Professor Lapidus and another psychologist, Dr. Ann M. Jernberg, who is director of the Theraplay Institute of Chicago and Wilmette, Ill., both said that what they found set the park rampage apart from others were the intensity of the violence and the apparent failure of almost all of the nine accused youths to show any remorse. Police and prosecutors said they laughed and joked while in police custody, and that only one expressed any sorrow. »This lack of awareness of the consequences of what they've done – almost as if they're benumbed – is a little more extreme than what we've seen, » Dr. Lapidus said. For Dr. Jernberg, who traces the origin of many forms of antisocial behavior to early childhood problems in the family, »the mob psychology that these kids were obviously caught up in protects them against remorse. » 'You get together a group of adolescents and you've got the worst possible combination for trouble, » Dr. Jernberg said in a telephone interview from Chicago. »The idea of collective violence, the risks involved, is terribly exciting, very dramatic, and sometimes all kids this age need is to see a violent movie or hear a song to encourage them. » For Mr. Reinharz, the randomness of such attacks – which he believes are largely underreported because »people expect this kind of activity in the city » – is a component of what he called the »predatory instincts » of youths who carry out wolf-pack behavior. NYT
En quatre épisodes, Dans leur regard reconstitue par la fiction l'affaire des "cinq de Central Park", symbole de la violence et de l'arbitraire de la justice américaine envers les Noir.e.s. Au printemps 1989, cinq adolescents (quatre Afro-Américains et un Hispanique) ont été injustement accusés du viol et de la tentative de meurtre d'une joggeuse à Central Park. Condamnés par deux jurys successifs, ils ont passé entre six et treize ans derrière les barreaux avant que le véritable coupable ne se dénonce. Exonérés de toutes les charges en 2002, ils n'ont obtenu réparation de la part de l'Etat de New York qu'en 2014. Les Inrockuptibles
Pour ceux qui ne connaitraient pas l'affaire, elle a secoué New York et les États-Unis à la fin des années 80, et ses dernières répercussions ont eu lieu en 2014. Dans la nuit du 19 avril 1989, la joggeuse Trisha Melli est sauvagement attaquée, violée et laissée pour morte dans Central Park. La même nuit, une bande d'ados afro-américains et latinos (dont Raymond Santana et Kevin Richardson), sortis pour terrifier les promeneurs du parc, est raflée par la police et emmenée au poste. Le lendemain, trois autres jeunes (Antron McCray, Yusef Salaam, et Korey Wise) sont à leurs tours arrêtés, interrogés par les inspecteurs et poussés à avouer ce crime qu'ils n'ont jamais commis.  Les cinq garçons seront jugés coupables et jetés en prison en 1990. Il faudra attendre 2002 pour que le véritable criminel (ironie du sort, il était blanc) vienne se dénoncer et soit arrêté. La libération de Korey Wise et l'acquittement des cinq garçons suivront plus ou moins rapidement. Enfin, en 2014, ils recevront une compensation financière d'environ 40 millions de dollars. (…) Comment dépeindre, 30 ans après les faits, un New York pré-Giuliani gangréné par la drogue et les violences interraciales ? (…) Comment la presse a-t-elle a pu les jeter en pâture et les rendre coupables avant même le procès ? (…) Mais l'injustice de l'histoire de ce garçon commence bien avant le procès : au départ, il n'aurait même pas dû être arrêté. Celui qui n'était pas sur la liste de noms donnés par Raymond Santana au moment de son arrestation, celui qui s'est retrouvé au poste dans l'unique but de ne pas laisser son ami seul, est finalement celui qui a purgé la plus longue peine et a connu les conditions d'incarcération les plus difficiles – conditions auxquelles un jeune de 16 ans n'est absolument pas préparé. Le choix d'Ava DuVernay d'offrir à Korey Wise un épisode entier n'a alors rien d'étonnant. Si le calvaire du jeune garçon est de moins en moins supportable à regarder à mesure que l'épisode se déroule, c'est sans doute grâce au talent de son interprète. (…) Dans leur regard est puissante, l'injustice de son histoire et la souffrance de ses personnages font facilement passer de la rage aux larmes. En 1989, l'affaire avait pris une proportion nationale. L'attaque raciale et contre les minorités avait été mise en avant par les défenseurs des « Cinq de Central Park ». Mais Ava DuVernay se plaît à rappeler autre chose : contre eux, il y avait un milliardaire de l'immobilier (dont les bureaux bordaient le parc) maintenant président des États-Unis. Donald Trump avait payé plus de 80 000 dollars pour des pages entières dans des journaux, appelant notamment au rétablissement de la peine de mort dans l'État. Outre Donald Trump, la procureur Linda Fairstein, campée par Felicity Huffman, est également pointée du doigt. Les accusations de la réalisatrice vont même plus loin : elle serait responsable de l'arrestation et surtout de l'acharnement de la police et de la cour sur les cinq adolescents et leur famille. Aujourd'hui, l'ex-procureur reconvertie en autrice est à son tour lynchée sur la place publique (et notamment la tweetosphère). Il faut dire que devant les conditions des interrogatoires des cinq garçons, la violence verbale et physique dont ils ont (ou auraient, pour Fairstein) fait les frais, et l'instrumentalisation politique de leur incarcération, l'opportunisme de la procureur se confond facilement avec un racisme aveugle. Aujourd'hui encore, la femme dément la vision des interrogatoires que propose DuVernay et reproche à la réalisatrice d'avoir non seulement omis une grande partie des méfaits du gang cette nuit du 19 avril 1989, mais aussi de ne s'être penchée que sur l'innocence des cinq garçons. S'il fallait faire un reproche à la série émouvante et militante, on pourrait pointer du doigt sa mise en scène très classique. Comme le but n'est pas d'esthétiser, mais de redonner leur place, leur parole et leur dignité à des personnes à jamais meurtries, la réalisation use d'effets dramatiques (musique, ralentis…) pour augmenter l'empathie du spectateur. C'est un peu facile et attendu, mais rien d'étonnant de la part de la réalisatrice de Selma. Ecran large
"The fact that wilin' became wilding, became wolf pack, became these boys are animals… I remember for the first time realizing that the news might not be true, that the news is something that you have to really think about and question. Ava DuVernay
When Donald Trump took out that full-page ad, and put them in all of New York City's newspapers, calling for our execution, he placed a bounty on our head. Yusuf Salaam
I look at Donald Trump, and I understand him as a representation of a symptom of America. We were convicted because of the colour of our skin. People thought the worst of us. And this is all because of prominent New Yorkers – especially Donald Trump. Yusuf Salaam
Though the Central Park attacks were certainly the backdrop to Trump's ad, his language did not presume the guilt of the defendants, whom he scarcely mentioned, and he did not call specifically for the execution of anyone. In fact, Trump demanded capital punishment only for murderers, and by the time his ad appeared, Trisha Meili was expected to survive. Moreover, Trump was hardly alone, in New York City, in expressing horror and anguish about the attack—neither the New York Times nor the Daily News objected to running the ad, after all. New York City in 1989 was under violent assault from predatory criminals. There were nine times as many murders then as now; robbery and muggings were more than ten times as frequent as they are today. Rape and felony assault were well over double today's rates. Pack-style violence like what happened that night in Central Park was all too common. Gangs "ran amok" at a 1983 Diana Ross concert in the Park, according to the Times, "beating and robbing scores of people." In 1985, a March of Dimes walkathon was broken up around Central Park when "packs of youth attacked and harassed dozens of people," stealing jewelry and pocketbooks. David Dinkins, running against Ed Koch in the 1989 Democratic primary for mayor, called for "anti-wilding" legislation in the wake of the Central Park Jogger attack. He won the general election against Rudy Giuliani in part for his promise to be tough on crime. Trump's ad, though cast as a brutal call for revenge, is actually a demand for public safety, and a return to the "feeling of security New York's finest once gave to the citizens of this City." Written in 1989, it is a prescient call for Broken Windows policing, which from 1994 on resulted in the sharpest and most enduring decrease in crime that any city has seen in American history. The policies that Trump called for saved the lives of tens of thousands of people—most of them black and Latino—who would otherwise have fallen victim to New York's spiraling violence. The latest outbreak of passions regarding this case, and the novel twist of making Trump a central player in it, raise other questions. Given that there have been no new developments, except for the city payouts, in the Central Park case since Burns's 2012 documentary, why was a new movie called for, anyway? The Netflix series, arguably, exists only to make Trump a target for his behavior in a long-ago New York episode—just in time for the 2020 campaign. Ana DuVernay, director of the docudrama, is a close friend of Barack and Michelle Obama. Like DuVernay, the Obamas have multiyear, multimillion-dollar development deals with Netflix. Amplifying the theme that Trump is a longtime racist is likely to be part of the eventual Democratic candidate's campaign strategy. When They See Us may be a valuable tool for that purpose; it certainly has little value for truthfulness. Seth Barron
Before their arrest, the teens crested through their city with youthful ebullience. They were "just baby boys." But in the days following the rape of Trisha Meili, the teens—ages 14 to 16—transmogrified into a "wolf pack." They became "savage." Meili, who became known as the "Central Park jogger," was often characterized as their "prey." The flurry of media attention reached a galling crescendo when Donald J. Trump, then a local real-estate mogul, purchased full-page ads in four New York publications calling for the return of the death penalty so that the boys could be executed. The boys eventually became known as the "Central Park Five," a pithy moniker picked up by local and national media outlets that served as much to undercut their humanity as it did to free up copy space. "If they had their way," Salaam told CNN in 2012, 10 years after a man named Matias Reyes confessed to the crime and two years before the Central Park Five received a $41 million settlement from the City of New York, "we would have been hanging from one of those lovely trees here in Central Park." In rendering their journeys, DuVernay pays careful attention to the terrifying power of language, especially the animalistic rhetoric with which prosecutors and journalists referred to the teens. (Trump is referenced often, particularly in the second installment; he is depicted as the most powerful of the boys' zealous detractors, not the sole purveyor of racial animus.) In its early installments, When They See Us implicates New York media, and the ensuing frenzy of the public, in spurring along the boys' wrongful verdicts. The series re-creates the glee with which people seized upon words such as wildin', common slang for any range of boisterous behavior, as evidence of the boys' inherent criminality. The series enters a broader landscape of artistic reckoning with the Central Park Five case, as well as with the country's history of weaponizing language against black and brown people. Most immediately, a new project from the artist and journalist Alexandra Bell appears in this year's Whitney Biennial. No Humans Involved—After Sylvia Wynter takes its name from a seminal 1994 essay by the scholar and poet. In it, Wynter wrote at length about "NHI," the unofficial acronym that Los Angeles law enforcement used to classify cases involving black men. Referencing a term coined by the sociologist Helen Fein, Wynter wrote that the acronym, and its attendant category of "nonhuman," rendered black men (and by extension, all black people) targets for systemic violence: For the social effects to which this acronym, and its placing outside the "sanctified universe of obligation," of the category of young Black males to which it refers, leads, whilst not overtly genocidal, are clearly having genocidal effects with the incarceration and elimination of young Black males by ostensibly normal and everyday means. Bell's Wynter-inspired series is composed of photo prints she made using an exacting process of lithography and screen-printing. No Humans Involved zeroes in on the New York Daily News coverage of the Central Park Five case. The paper published some of the most egregious reporting on the case—details of the minors' addresses and family histories, and inflammatory headlines such as "WOLF PACK'S PREY"—well before the case was even (wrongfully) adjudicated. The Daily News also published Trump's full-page ad. By redacting and highlighting specific text and images from 10 days of the publication's 1989 issues, Bell underscores the devastating effects of the outlet's glaring bias against the young black and brown boys. "I really want people to look at [my series] and question the role that the Daily News played in the way we viewed these particular people," she told The New Yorker recently. "And maybe even in some ways the outcome ultimately of the case." (…) DuVernay's project enters a wildly different political landscape. The man who wielded his money and influence to call for the teens' execution now occupies the White House. From his perch, he refers to Mexicans as "rapists" and black men as "thugs"; the language of dehumanization has again shed its politesse. It's understandable, then, if also sometimes frustrating, that When They See Us sometimes abandons subtlety in its references to Trump. The president's lengthy, bombastic oeuvre of bigotry creates both a moral terror and an artistic quandary. Still, When They See Us pulls back the language of biased prosecution and journalistic malfeasance to revelatory effect. At the end—despite the cloud of animus that surrounds them—Yusef, Antron, Kevin, Korey, and Raymond get to be human. The Atlantic
In an interview with The Hollywood Reporter, DuVernay said that when the case was first publicized, she was shocked at how the media's misinterpretation of slang in the Central Park Five case led to the further dehumanization of the boys. One scene in Episode Two shows how, after some of the boys told detectives that they were "wilin' out" in Central Park on the same night the rape occurred, the media interpreted the phrase to mean "wilding," when it just means having fun or hanging out. The screen cuts to tabloids and newspapers with the words "WILDING" splashed across them as an indictment. Audio clips play newscasters interpreting « wilin' out » as a description of violent acts committed by "wolf packs" of young people. To translate « wilin' out » as « wilding » cements a vision of these innocent boys as « wild, » as savage, as animal, as other, a vision that's rooted in the institutional dehumanization of Black people. (…) Unfortunately, even though the Central Park Five were convicted in 1990, this is still an issue today. In addition to facing barriers in employment, housing, healthcare, and education, Black people are often punished simply for a way of speaking. Black language is thought to be deviant, something that is undesirable or indicative of unintelligence, criminality, or depravity (until, of course, it's appropriated by non-Black pop stars). When neither court recorders, jurors, lawyers, or judges possess a grasp of this valid form of language, it can lead to injustices that take years to correct — if they ever are meaningfully addressed. The men of the Central Park Five case lost years of their lives because of linguistic discrimination. How many are still suffering? Bustle
Attention: une instrumentalisation peut en cacher une autre !
A l'heure où, entre chasse aux sorcières et procès de Moscou, un parti d'opposition américain n'ayant jamais accepté le choix populaire poursuit sa fuite en avant suicidaire pour se débarrasser de Trump …
Et où une vidéo de surveillance montre deux jeunes noirs cagoulés dévalisant avec force violence deux jeunes touristes étrangères à leur sortie du métro de Brooklyn …
Pendant que de Cologne à Stockholm ou même  Oslo, l'Europe découvre à son tour l'autre face de la diversité …
Comment ne pas voir …
Ecrite par une proche de la famille Obama eux-mêmes sous contrat de la plateforme et sortie à un an et demi d'une élection présidentielle cruciale …
Et suvie de près, Alec Baldwin dans le rôle du méchant promoteur compris, par un autre film anti-Trump …
La minisérie de Netflix sur les Cinq de Central Park « sortis pour terrifier les promeneurs du parc » (sic) .. …
Comme la continuation, sous prétexte d'une tribune alors publiée appelant au retour de la paix civile y compris par la peine de mort, de l'actuel hallali sur l'actuel occupant de la maison Blanche ?
Et au moment où faisant l'impasse sur nombre des conditions de l'affaire comme notamment le climat de véritable sauvagerie de bandes de jeunes noirs descendant, avant la reprise de contrôle par Giuliani, en meutes dépouiller et molester les passants du célèbre parc de New York …
La réalisatrice elle-même et certains des commentateurs présentent les évnèments comme un effet de la discrimination linguistique …
Ne pas repenser au premier Camus qui avant de remettre lui-même en cause le « thème du poète maudit » qui ne pouvait s'affirmer que « contre la société de son temps, quelle qu'elle soit » …
Expliquait aussi doctement que faussement que « dans notre société tout homme qui ne pleure pas à l'enterrement de sa mère risque d'être condamné à mort » ?
Ava DuVernay's new Netflix docuseries When They See Us depicts the heartbreaking story of the 1990 Central Park Five case in which a group of young Black and Latinx boys were convicted of a crime that they did not commit. Antron McCray, Kevin Richardson, Yusef Salaam, Raymond Santana, and Korey Wise, falsely confessed to the rape of a female jogger, which led to them being imprisoned for six to 13 years. The series explores the ways the Central Park Five were villainized in the media and in public opinion — and particularly for their use of African American English (AAVE) and Black slang.
In an interview with The Hollywood Reporter, DuVernay said that when the case was first publicized, she was shocked at how the media's misinterpretation of slang in the Central Park Five case led to the further dehumanization of the boys. One scene in Episode Two shows how, after some of the boys told detectives that they were "wilin' out" in Central Park on the same night the rape occurred, the media interpreted the phrase to mean "wilding," when it just means having fun or hanging out. The screen cuts to tabloids and newspapers with the words "WILDING" splashed across them as an indictment. Audio clips play newscasters interpreting « wilin' out » as a description of violent acts committed by "wolf packs" of young people. To translate « wilin' out » as « wilding » cements a vision of these innocent boys as « wild, » as savage, as animal, as other, a vision that's rooted in the institutional dehumanization of Black people.
"The fact that wilin' became wilding, became wolf pack, became these boys are animals… I remember for the first time realizing that the news might not be true, that the news is something that you have to really think about and question," DuVernay told The Hollywood Reporter. Unfortunately, even though the Central Park Five were convicted in 1990, this is still an issue today. In addition to facing barriers in employment, housing, healthcare, and education, Black people are often punished simply for a way of speaking.
It's important to stress that not every Black person speaks AAVE and not every speaker of AAVE is Black. Nonetheless, it is a Black dialect with its own unique structure, rules, and syntax — all vital components of every language. Although many linguists now recognize the validity of AAVE, its association with a marginalized racial group can have devastating consequences.
University of Pennsylvania linguist Taylor Jones, along with New York University sociologist Jessica Kalbfeld, Ryan Hancock of Philadelphia Lawyers for Social Equity and Robin Clark, recently authored a study showing that Philadelphia court reporters frequently misinterpret AAVE. Philadelphia court reporters are required to score 95% accuracy when transcribing court proceedings, but none were able to score 95% when tested on AAVE. The study also found that most of the court recorders held negative beliefs about both AAVE and Black people, impacting their ability to correctly interpret what they heard.
Taylor tells Bustle that his team's research illuminates how "the toxic mix of misunderstanding the language, negative attitudes about the language, negative attitudes about slang, and not understanding facial expressions," can lead to unfair legal consequences for Black people. Think of what happened when Warren Demesme, then 22, was denied a lawyer because, during an interrogation by New Orleans police, he said, "just give me a lawyer, dawg." This was misinterpreted to mean that he wanted a canine attorney and his request was denied, in a bewildering misapplication of justice. Anyone familiar with hip-hop slang or pop culture at large would know that "dawg" is shorthand for "dude" or "man." While this kind of willfully obtuse reading of AAVE ultimately is rare, the more common forms of misinterpretation are more insidious.
That's one reason, of many, that the Central Park Five case is so haunting.
Taylor points out that due to extensive racial segregation in the U.S., many non-Black folks truly don't understand the most basic expressions of AAVE. He says although their study was intentionally careful about omitting slang terms — which he says are "ever-changing and shifting » — the participants were not able to accurately translate AAVE language structures into standard English. "We assume that we understand way more than we do and we assume that we're communicating more effectively than we are," Taylor says, meaning that sometimes AAVE speakers also don't realize that they aren't being heard.
Many speakers of AAVE — and this includes non-Black people, too — have found that to avoid the the possibility of their dialect being misinterpreted, they must code-switch, or use different tone and diction in different social settings. As a Black woman, I've had to code-switch in all aspects of my life. I even had to code-switch around my own family, as my great-grandmother felt that Black American language and slang was « undignified. » However, the ability to code-switch is a kind of privilege of its own, because as Taylor's study points out, dialect is also correlated with socio-economic status. And while many people are vulnerable to discrimination within the criminal justice system, lower-income people with less education are disproportionately impacted. And in moments of intense emotion — such as an interrogation — anyone's ability to code-switch can be impacted. This lack of access to code-switching can be devastating.
A 2016 paper by Stanford University researchers John R. Rickford and Sharese King argues that linguistic discrimination led to the acquittal of George Zimmerman, the man who killed 17-year-old Trayvon Martin. Martin's close friend Rachel Jeantel was the prosecution's main witness, but because she spoke Carribbean-inflected AAVE, Rickford and King say her "crucial testimony was dismissed as incomprehensible and not credible." On Megyn Kelly's show America Live, attorney Jonna Spilbor said that Jeantel, then 19, seemed "brutally ignorant." On Fox News, Sean Hannity said that she had a "credibility problem." In their paper, Rickford and King state that "the disregard for her speech in court and the media is familiar to vernacular speakers."
These cases are infuriating, because they're unfair. It's shocking to think of how many people might be wrongfully punished simply because they use a dialect that's different to what's considered standard. That's one reason, of many, that the Central Park Five case is so haunting; these men spent years in prison because of institutionalized racism around the way they spoke.
Black language is thought to be deviant, something that is undesirable or indicative of unintelligence, criminality, or depravity (until, of course, it's appropriated by non-Black pop stars). When neither court recorders, jurors, lawyers, or judges possess a grasp of this valid form of language, it can lead to injustices that take years to correct — if they ever are meaningfully addressed. The men of the Central Park Five case lost years of their lives because of linguistic discrimination. How many are still suffering?
Voir aussi:
Is Trump the Real Target of a Netflix Series?
A new film about the Central Park Jogger case seems conveniently timed.
City journal
June 13, 2019
A Netflix docudrama about the 1989 Central Park "wilding" case has enflamed passions about the purported injustice done to the five teenagers who went to prison for it. Though they confessed that they had sexually assaulted Trisha Meili and beaten half-a-dozen other people in the park that night, their convictions were vacated 12 years later when a convicted murderer—whose DNA matched semen found on the victim—owned up to the rape. In 2014, Mayor Bill de Blasio settled a civil suit brought by the "Central Park Five," and the city paid out more than $40 million in damages—even though Linda Fairstein, head of the Manhattan District Attorney's Sex Crimes Unit in 1989, and others have long maintained that significant evidence exists that the young men participated in the attack on Meili and committed other acts of violence in the park that night.
When They See Us, the new film about the case, has sparked fury among activists and retaliation against both Fairstein and Elizabeth Lederer, the prosecutor in the case. Fairstein, also a bestselling novelist, has been dumped by her publisher, Dutton, and Lederer has quit her professorship at Columbia University. Jumaane Williams, the New York City public advocate, has called for both women to be disbarred and wants all their previous cases opened for review by Manhattan DA Cy Vance.
Somehow, amid the current rage about the Central Park case, President Trump has become a part of the story—at least, the story that activists are telling. That's because, on May 1, 1989, ten days after news of the assaults broke, Trump took out a full-page ad in four New York City dailies calling for a tough-on-crime approach to policing in a city then suffering an average of more than five murders a day. "Bring back the death penalty. Bring back our police!" the ad blared in bold type. Trump spoke of the "complete breakdown of life as we knew it," and lamented that "New York families—White, Black, Hispanic, and Asian—have had to give up the pleasure of a leisurely stroll in the Park at dusk." Trump affirmed his "hate" for "muggers and murderers," who, he said, "should be forced to suffer and, when they kill, they should be executed for their crimes."
In Netflix's dramatized version of the story, Trump's role in the prosecution of the teens is pivotal. "That devil wants to kill my son," says the mother of one of the defendants. "You gonna take an ad out about killing my son?" The media have amplified this theme of Trump as a central figure in the purported hysteria surrounding the case. Receiving a "courage award" from the ACLU last week, Yusuf Salaam, one of the participants in the 1989 Central Park wilding, tearfully said, "when Donald Trump took out that full-page ad, and put them in all of New York City's newspapers, calling for our execution, he placed a bounty on our head."
Ken Burns, whose documentary about the Central Park case was highly regarded but lacked the cultural impact of When They See Us, now gives Trump more significance than he did in his 2012 film. "There was an orange-haired real estate developer in New York. . . . And he believed that these children should be executed." Time reports that "President Trump played a key role in the Central Park Five case." The BBC tells us that Trump's ad fed into "the atmosphere of high crime rates and poor race relations in the city at the time." The New Yorker says that "one of Trump's first political acts" was to demand the teens' execution. CNN White House correspondent April Ryan tweeted, "The injustice against the Central Park Five and @realDonaldTrump inability to apologize after wrongfully asking for the death penalty is horrific."
Though the Central Park attacks were certainly the backdrop to Trump's ad, his language did not presume the guilt of the defendants, whom he scarcely mentioned, and he did not call specifically for the execution of anyone. In fact, Trump demanded capital punishment only for murderers, and by the time his ad appeared, Trisha Meili was expected to survive. Moreover, Trump was hardly alone, in New York City, in expressing horror and anguish about the attack—neither the New York Times nor the Daily News objected to running the ad, after all. New York City in 1989 was under violent assault from predatory criminals. There were nine times as many murders then as now; robbery and muggings were more than ten times as frequent as they are today. Rape and felony assault were well over double today's rates.
Pack-style violence like what happened that night in Central Park was all too common. Gangs "ran amok" at a 1983 Diana Ross concert in the Park, according to the Times, "beating and robbing scores of people." In 1985, a March of Dimes walkathon was broken up around Central Park when "packs of youth attacked and harassed dozens of people," stealing jewelry and pocketbooks. David Dinkins, running against Ed Koch in the 1989 Democratic primary for mayor, called for "anti-wilding" legislation in the wake of the Central Park Jogger attack. He won the general election against Rudy Giuliani in part for his promise to be tough on crime.
Trump's ad, though cast as a brutal call for revenge, is actually a demand for public safety, and a return to the "feeling of security New York's finest once gave to the citizens of this City." Written in 1989, it is a prescient call for Broken Windows policing, which from 1994 on resulted in the sharpest and most enduring decrease in crime that any city has seen in American history. The policies that Trump called for saved the lives of tens of thousands of people—most of them black and Latino—who would otherwise have fallen victim to New York's spiraling violence.
The latest outbreak of passions regarding this case, and the novel twist of making Trump a central player in it, raise other questions. Given that there have been no new developments, except for the city payouts, in the Central Park case since Burns's 2012 documentary, why was a new movie called for, anyway? The Netflix series, arguably, exists only to make Trump a target for his behavior in a long-ago New York episode—just in time for the 2020 campaign. Ana DuVernay, director of the docudrama, is a close friend of Barack and Michelle Obama. Like DuVernay, the Obamas have multiyear, multimillion-dollar development deals with Netflix. Amplifying the theme that Trump is a longtime racist is likely to be part of the eventual Democratic candidate's campaign strategy. When They See Us may be a valuable tool for that purpose; it certainly has little value for truthfulness.
Voir également:
Gang Attack: Unusual for Its Viciousness
David E. Pitt
The New York Times
April 25, 1989
The random, apparently motiveless rampage in Central Park last week that the suspects in the case called wilding was an especially ferocious version of group delinquency that is common but usually not so vicious, law-enforcement officials and psychologists said this week.
A 28-year-old investment banker, who was raped and savagely beaten, remains in a coma at Metropolitan Hospital as a result of the gang violence, and at least eight other people were assaulted by members of a group that the police now say numbered between 32 and 41.
Eight youths have been arraigned on charges of rape, assault and attempted murder in the case, while five charges of assault, one involving a 13-year-old suspect, have been filed in the beating of a male jogger in his 40's, who was seriously wounded in the head with a metal pipe. He was released from St. Luke's-Roosevelt Hospital Center over the weekend. Also, a 15-year-old has been charged with being one of 17 youths who beat and robbed a male jogger who has been identified only as wearing an Army jacket. A grand jury is expected to take up all of the cases on Thursday.
'Things Have Gotten a Lot Rougher'
»'Wilding seems to be a new term, but it's hardly a new activity, » said Peter Reinharz, chief prosecutor for the Family Court Division of the city's Law Department. »In terms of group attacks, the No. 1 crime that we've seen among juveniles in Family Court, at least prior to the crack invasion, is robbery 2 – that is, aided robberies, the wolf-pack robberies.
»Prior to that, » he said, »the No. 1 crime was jostling, which is pickpocketing. But for some reason, I guess it became a little bit easier to knock the old lady over and just grab the bag rather than to reach into the pocket and hope you came out with something. So things have gotten a lot rougher in the city with respect to wolf packs. »
Last year, Mr. Reinharz said, 622 wolf-pack cases were referred to Family Court, along with 139 attempted robberies of that type. In 1987, there were 608 such cases and 144 attempted wolf-pack robberies.
The police quoted some of the youths questioned in the case, all of whom live in Harlem near the park, as saying that the rampage grew out of a plan to attack joggers and bicyclists in the park for fun.
»It certainly got out of control, » Mr. Reinharz said of the episode, »but I don't know if it was out of control for these types of kids. I think that kids like this, given what I would call their predatory nature, are people who, given the chance, would do something like this again. There really isn't any way to control them – at least we haven't found it in the juvenile justice system.
Racial Epithets, But Victims Mixed
Although Chief of Detectives Robert Colangelo said last week that the eight separate assaults on nine people seemed unrelated to money, drugs, alcohol or race, police officials said yesterday that they were investigating to what extent racial factors may have played a role in the youths' choice of victims.
»The question of whether this was a series of bias-related incidents is being looked at very closely, » said Deputy Police Commissioner Alice T. McGillion.
Police officials said that the evidence of bias consisted of testimony from victims, as well as a statement from one suspect in the rape attack, 15-year-old Yusef Salaam, who is said to have told detectives that one member of the group had suggested that they »get a white girl. »
Another 15-year-old, Jermain Robinson, who is charged with robbery of the male jogger in the Army jacket, is also said to have told detectives that youths who chased and threw stones at a white couple on a tandem bicycle had shouted racial epithets.
All of those involved in the Central Park attacks are said to be black. The victims were a black man, who was briefly harassed until one youth shouted that he knew the man, two Hispanic people, – and six whites.
Police investigators also said that while the other suspects had made no explicit references to racial factors, their acknowledgement that the chief target of their forays were joggers and bicyclists in the park was an indication that a racial motive was at work because, the police suggested, the majority of those who tend to use that part of the park at night tend to be white.
For many psychologists, the idea of attacking people who seem to personify a level of unattainable affluence is a common pattern among particpants in wolf-pack attacks.
»From what I have been able to gether about the Central Park case, there seem to be some socioeconomic factors involved, » said Dr. Leah Blumberg Lapidus, a specialist in adolescent behavior in Columbia University's department of clinical psychology.
»The media, especially television, is constantly advertising these various things that are necessary to define yourself, and the joggers may represent a level of socioeconomic attainment that the media has convinced everybody is necessary to have in order to be an acceptable person, » she said. »So, to that extent, such people become a target. »
On the other hand, Dr. Lapidus said, that did not explain why some of the victims were black or Hispanic.
Law-enforcement officials said the the scale of the Central Park episode was reminiscent of an incident in July 1983, when gangs of youths ran amok at a Diana Ross concert in Central Park, beating and robbing scores of people.
Two years later, in April 1985, a March of Dimes walkathon in which 26,000 people marched through Manhattan broke up in turmoil after packs of youths attacked and harassed dozens of people in and around Central Park, snatching chains, purses and other property.
Police officials, who said Friday that none of the suspects in the park case had a criminal record, said yesterday that they had discovered that that one, 17-year-old Michael Brisco, had been on three years' probation since December after a wolf-pack-style robbery last year. Officials said he and two others, 12 and 15 years old, had assaulted and robbed a 14-year-old on Nov. 10 on East 90th Street near Second Avenue.
Authorities reported over the weekend that they were investigating the possibility that some of the participants in the park attacks had been involved in three separate robbery sprees four days earlier in East Harlem, one of which involved a stabbing.
Unusual in Intensity
Professor Lapidus and another psychologist, Dr. Ann M. Jernberg, who is director of the Theraplay Institute of Chicago and Wilmette, Ill., both said that what they found set the park rampage apart from others were the intensity of the violence and the apparent failure of almost all of the nine accused youths to show any remorse. Police and prosecutors said they laughed and joked while in police custody,and that only one expressed any sorrow.
»This lack of awareness of the consequences of what they've done – almost as if they're benumbed – is a little more extreme than what we've seen, » Dr. Lapidus said. For Dr. Jernberg, who traces the origin of many forms of antisocial behavior to early childhood problems in the family, »the mob psychology that these kids were obviously caught up in protects them against remorse. »
»You get together a group of adolescents and you've got the worst possible combination for trouble, » Dr. Jernberg said in a telephone interview from Chicago. »The idea of collective violence, the risks involved, is terribly exciting, very dramatic, and sometimes all kids this age need is to see a violent movie or hear a song to encourage them. »
Attacks Thought Underreported
For Mr. Reinharz, the randomness of such attacks – which he believes are largely underreported because »people expect this kind of activity in the city » – is a component of what he called the »predatory instincts » of youths who carry out wolf-pack behavior.
»These tend to be situations where these kids get together and there really isn't any specific plan, » he said, »I'm not a psychologist, so I don't profess to understand them – but it seems to me that that one of the common threads you see among the most violent of these kids is that they really don't have a game plan with respect to the day, let alone their lives.
»They get up in the morning, or they get up in the afternoon many of them certainly only have only limited contact with school – and they just live for the moment. »
Slight Improvement Seen
Physicians at Metropolitan Hospital caring for the Wall Street banker said yesterday that she was still comatose and in critical condition, and that the prospects for her survival remained uncertain.
There have been a few improvements, including a reduction of brain swelling, according to Dr. Robert S. Kurtz, assistant chief of surgery and director of the surgical intensive care unit, and Dr. Kent Duffy, chief of neurosurgery.
Besides brain injuries, the woman also sustained fractures of the skull, of the bone around the left eye and the bone crossing the left temple.
»We are worried about brain damage caused by lack of oxygen during the four to five hours she lay in the in the park, » Dr. Kurtz said. »We won't be able to assess that until the swelling is down. That is our deep and underlying concern. But the statistics are against her. »
Voir de plus:
EXCLUSIVE: 'When They See Us is LIES.' NYPD cop who arrested two of the Central Park Five says they DID attack jogger and forensic evidence proves it – and showing police and prosecutors as racist is putting lives at risk
On April 19, 1989, more than 30 young men terrorized New York's Central Park, teacher James Loughlin was beaten and jogger Patricia Meili was raped
Raymond Santana, then 14, Kevin Richardson, 14, Korey Wise, 16, Antron McCray, 15 and Yusef Salaam, 15 all confessed and were convicted of participating in multiple crimes. They were known as the Central Park Five.
In 2002 their convictions were vacated after serial rapist Matias Reyes said he was Meili's lone attacker. His DNA matched evidence found at the scene
The five sued New York City, said their confessions were coerced and won a $41 million payout
Their arrest, incarceration and exoneration is the subject of Netflix miniseries When They See Us, directed by Ava DuVernay and produced by Oprah Winfrey
But Eric Reynolds, lead police officer in the Central Park Five case tells DailyMailTV the series is filled with 'malicious' lies
Reynolds believes the Central Park Five did attack Meili and said, 'That notion that there was none, no physical evidence, that tied them to the crime is an absolute lie.
Despite Reyes confession for rape, Reynolds said, 'There was blood, semen, there was grass stains on Kevin Richardson's underwear.'
He said inaccuracies in the show could cause people to threaten the lives of Central Park Five prosecutors Linda Fairstein and Elizabeth Lederer
Reynolds said: 'It's a malicious recreation, which has nothing to do with the facts other than they ended up arrested and going to jail'
The NYPD police officer who made the first arrests in the Central Park Five investigation has condemned Netflix's drama When They See Us as 'lies' and said it puts the lives of cops and prosecutors at risk.
Eric Reynolds, who as a plainclothes officer arrested Raymond Santana and Kevin Richardson, tells DailyMailTV that the four-part television adaptation is so filled with errors that it is 'malicious recreation'.
He described the miniseries, produced by Robert De Niro and Oprah Winfrey and directed by Ava DuVernay, as 'total nonsense' that left him 'flabbergasted'.
Reynolds retired in 2001 after a 20-year career where he rose to Detective Third Grade and earned department recognition multiple times for his police work.
He spoke out after an outcry in the wake of the series led to prosecutors Linda Fairstein and Elizabeth Lederer losing publishing contracts, board seats and lecturing roles.
Reynolds, 59, rejected criticism of the investigation, prosecution and conviction of the five for the rape of 28-year-old jogger, Patricia Meili – and particularly took issue with the portrayal of the black men as victims of a racist system.
As an African American, he said, the allegations of racism cut particularly deep.
Asked if he has been accused of being a race-traitor he said, 'Oh yes and worse.' Yet all he wanted to do as an officer was, he said, 'serve his community.'
And he said that even the brief appearance he makes in the series, which has been watched by 23 million Netflix accounts worldwide, is pure 'fiction,' portraying events which simply did not happen; he was shown as a uniformed officer when he in fact wore plain clothes.
He believes the series is inflammatory by depicting members of the five looking badly beaten when they were arrested.
Reynolds told DailyMailTV, 'Please, someone, show me the pictures of them. Show me the injuries, show me the black eyes, show me the swollen faces because every single one of them that came out of that precinct had none of that.'
He has shared his own recollections of the night of April 19, 1989 when more than 30 young men embarked on a violent spree of terror, and Meili was found raped and close to death in Central Park.
Raymond Santana, then 14, Kevin Richardson, 14, Korey Wise, 16, Antron McCray, 15 and Yusef Salaam, 15 all confessed and were convicted of participating in multiple crimes on April 19. But the one that is remembered is Meili's rape.
In 2002 their convictions were sensationally vacated in their entirety when Matias Reyes, a serial rapist already in prison, confessed to the crime and claimed to have acted alone. The five sued New York City, said their confessions were coerced and won a $41 million payout.
Supporters said they had been exonerated and the Central Park Five became synonymous with an unimaginable miscarriage of justice.
When They See Us opens on the night of the 'wilding', where a mass of young men rushed through Central Park, casting the five very squarely as innocents caught up in events and on the fringes of any violence.
Reynolds said, 'When I saw the opening scenes it was like watching a musical. I was flabbergasted. That absolutely was not what occurred.'
The Central Park Five had their convictions vacated after serial rapist Matias Reyes admitted raping jogger Patricia Meili. His DNA matched evidence found at the scene
In one scene a man, most likely a depiction of teacher John Loughlin, is shown being felled by a single punch while three of the five look on.
Reynolds said, 'It did not happen that way. They were beating him with a pipe. They beat him so savagely that both of his eyes were shut and he had a cracked skull.'
Testimony from one who was there stated that Yusef Salaam was wielding that pipe and 'going to work on him.'
The cop who found Loughlin told Reynolds that he 'looked like his head was dunked in a bucket of blood.'
In another scene the boys are part of a crowd halfheartedly harassing a couple on a tandem bike. Again Reynolds watched in outrage at what he said is a 'total fiction.'
He explained, 'The group lay in wait. They stretched out across the roadway and held hands to knock them off their bike. It was a couple on the tandem and the woman said she was scared for her life.
'Her boyfriend just told her, 'Put your head down and pedal as hard as you can.' And they rode through them as they were grabbing at her clothes and by the grace of God they got away.'
Pointing to the couple attacked on their tandem he said it was the violence, not the ethnicity, of its perpetrators that mattered to police officers.
He said, 'I don't understand how that's a race issue if you're in the middle of a park riding on a bike in the middle of the night and a group of males, whether they're black, white or whatever, you know are standing on the road with the express purpose of knocking you off the bike.
'As a woman I think you're going to be scared out of your mind.'
As an example of one of the worst 'lies' in the drama Reynolds pointed to the scenes where Fairstein, played by Felicity Huffman, arrives at the precinct to take charge of the rape investigation.
She is shown repeatedly referring to the boys in the park as 'animals' and delivering orders to detectives with the words, « I need the whole group. Every young black male who was in the park. You go into the projects and stop every motherf**** you see. »'
According to Reynolds, 'It is so preposterous that it's laughable. The sad thing is people believe it and are incensed by this.
'As detectives we work on evidence. We don't go rounding people up and Linda Fairstein wasn't even there the first day. It just never happened.'
Reynolds was a plainclothes officer in the Anti-Crime Unit on patrol with his partner on the night of April 19, 1989.
He recalled, 'We were getting numerous radio runs of a large crowd of black and Hispanic kids assaulting and robbing people. We had people going into the station house and cops out in the field who had gotten flagged down by civilians saying, 'There's a crowd of kids there. They've tried to assault us and thrown rocks.'
Reynolds and his partner were just one of many units looking for the group reportedly moving through the vast dark interior of Central Park.
And the reports were getting more serious. Reynolds said, 'We find out about John Loughlin who had been beaten savagely and we figured because there were so many cops in the park they must have left.'
The cops were barely out of the park when they saw them. Reynolds recalled, 'There were 30 of them on the move. There's only two of us so, you know, clearly we're not going to get all of them. Long story short we got five of them.'
Two were Raymond Santana – who had, Reynolds said, been leading the pack – and Kevin Richardson who started crying in the back of the squad car.
Reynolds said, 'He [Richardson] started crying and saying that he 'knew who did the murder'. He said it was Antron McCray and he would tell us where he lived.'
The officers assumed he was talking about Loughlin who was beaten unconscious.
Back at the precinct Reynolds began processing the arrests, reaching out to their parents and writing up appearance tickets for the boys who, as juveniles, would have to return to family court at a later date.
Reynolds' partner asked Santana and Stephen Lopez, a member of the group he was arrested alongside, what they were doing out making trouble and why weren't they with their girlfriends instead.
According to Reynolds, 'Santana said, 'I already got mine,' and they kind of laughed. I just assumed it was an in-joke. It only became significant after we learned what had happened to the jogger.'
Reynolds couldn't release any of them or complete the mounds of paperwork required by their juvenile status until their parents had shown up.
Reynolds, played by 'Power' actor Ty Jones, makes a brief appearance in the mini-series' first episode – but Reynolds says the show makers got this wrong as well.
Reynolds is seen angrily remonstrating with Santana's father Raymond Santana Sr, played by John Leguizamo, for turning up late. Reynolds says that never happened.
Instead, Reynolds explained, he sent a squad car to bring Santana's grandmother to the station as various family members who said they would come failed to show.
He also noted, as a plainclothes officer, he never wore his uniform when in the police precinct. Jones wears a uniform in the scene.
While the boys were waiting, at around 1.30am, the call came in that a female jogger had been found in the park, raped and beaten to within an inch of her life.
The detectives responding to the crime had been told that Reynolds had arrested five out of a group of about 30 kids 'wilding' in the park. Now they instructed Reynolds not to let them go.
He recalled, 'They said, 'Look, we don't think these kids have anything to do with it but they were up there at the same time that she was attacked. They might have seen something so we're going to come down and debrief them.'
Reynolds was in the room for all of those interviews. He said, 'Their parents are there, they're getting their rights read. We ask them what happened in the park?'
According to Reynolds they did not ask the kids about the rape directly. The first two kids told almost identical stories. They said they'd been in the park with a bunch of kids who were beating people up but they didn't touch anybody.
Reynolds wrote them up and let them go home.
Then, he said, 'The third kid is Kevin Richardson. He's there with his mother. We read him his rights. We ask him what happened. He said the exact same thing the other kids said – everyone else was beating people up but I didn't touch anyone.'
Then one of the detectives noticed he had a scratch on his face. They asked him how he'd got it and at first he blamed Reynolds's partner for the injury.
When told the officer was next door and would be asked if that was true Richardson changed his story.
Reynolds said, 'He said, « Okay, it was the female jogger. » And I'll be honest with you I almost fell off my seat because I was not expecting him to say that.
'And then he starts to go into the story of the attack on the jogger. No coercion. We didn't even think he was involved. He starts to give it up right there in front of us.'
Ultimately police questioned 37 boys and, contrary to Netflix's dramatic depiction, there was nothing random or rushed in the five who were ultimately charged.
They became the Central Park Five, he said, not because cops were anxious to pin the crime on someone but because they implicated themselves and each other when interviewed.
In DuVernay's drama particular attention is given to Korey Wise's story. He is shown accompanying his friend Salaam to the station, an act of loyalty that sees him embroiled in the case when he wasn't even on the cops' radar.
Reynolds is exasperated by this. He said: 'Korey Wise was named by other participants in the wilding that day. We went specifically to look for him.
'When detectives asked a couple of people in front of their building if they had seen him they said they saw him earlier and he said, « Y'all better stay away from me because the cops are after me. »'
When they asked him why, Reynolds said, the people in front of the building stated that Wise had told them: 'You see that woman in Central Park last night? That was us.'
This account was committed to written statements.
Reynolds also pointed to the fact that the first thing Wise did when he got home late on April 19 was wash the clothes he'd been wearing.
When they went to pick up Antron McCray – whom Reynolds had earlier let go – the detective asked him to go and get the clothes he had been wearing the night before.
Reynolds said, 'He comes back out and he's got on a sweat suit. The front of it is completely covered with mud from head to toe. What could he possibly be doing that he's completely flat in mud?'
NYPD mug shots taken of the Central Park Five on April 23, 1989. Top Row (L-R): Yusef Salaam, Raymond Santana. Lower Row (L-R) Kevin Richardson, Korey Wise, Antron McCray
Reynolds said the officers who discovered the jogger told him she was 'covered from head to toe in mud.'
Several weeks after his police confession to participating in the attack on Meili, McCray repeated this admission, while minimizing his own role, to the pre-trial psychologist appointed by his own team.
Meanwhile, while Wise was being held on Riker's Island awaiting trial, a female friend came forward with information she thought would exonerate him but in fact only bolstered the case against him.
Reynolds said, 'He called this young lady and she was surprised to hear his voice. She was like, 'Korey, what did you do? They're saying that you raped this woman.'
'He says, 'I didn't rape her. I only held her legs while Kevin Richardson f***** her.'
If true, that scenario would make Wise every bit as guilty of rape as Richardson under New York law.
The crime, the trial and the convictions of the four black and one Hispanic teen were the focus of public outrage and racial conflict at the time.
Donald Trump took out newspaper advertisements demanding the death penalty for the Central Park Five in 1989
Donald Trump, then a real estate mogul in New York, took out newspaper advertisements calling for the return of the death penalty.
But Reynolds insisted, 'Look, this idea that there's outside pressure for us to wrap it up and get some suspects is totally false.
'Nobody was looking at the newspaper and saying, 'Donald Trump's mad, we'd better do something.' And the jury weren't asking to see the newspaper, they were asking to see the evidence.'
Reynolds points to a wealth of physical evidence that was never refuted at trial: hair and blood 'consistent' with the jogger's was found on the boys' sneakers and clothing, along with semen in the boys' underwear.
The fact that none of them claimed to be able to finish the act of penetrative sex is the reason, Reynolds said, that their semen was only found on the inside of their underwear and clothing rather than on Meili.
But isn't Reynolds in danger of sounding like somebody who just can't accept that he was involved in a terrible miscarriage of justice?
After all, weren't the five exonerated thanks to Reyes' confession – one backed up by the presence of his DNA on the victim and clear proof that he had penetrated her?
Reynolds rejected this notion. He does not equate the vacation of the five's sentences with their exoneration. And he does not believe that Reyes' clear guilt is proof of the others' innocence.
Reynolds said, 'They were not cleared. The convictions were vacated. They were given the opportunity to have another trial but there was no reason to retry because they had already done their time.
'The reason they were granted that is because Matias Reyes came forward with the fictitious claim that he had attacked her alone.
Reynolds explained, 'Reyes comes forward to say he did it by himself and he can prove it because he knows something we don't know. And he's correct.
'She had a fanny pack with her Walkman in it and he took it and he threw it away.
'She didn't have it on her in the hospital. She was in a coma for 50 something days. She couldn't tell us that she'd had one and it had been stolen, right?
'But then Armstrong found that a detective had taken some notes of an interview with Korey Wise. And Korey said that there was a guy named 'Rudy,' who he said took her fanny pack and her Walkman.'
Reynolds believes that Rudy was Reyes and his name muddled up by Wise who has hearing difficulties.
He said, 'He told that to us on April 20, 1989, the day after. So how in the world does Korey Wise know about her fanny pack and Walkman in 1989 when Reyes says he knows about it because he was the only person there?'
The Armstrong report noted, 'At the time of this interview the police had no way of knowing that the jogger had a Walkman or that she carried it in a pouch.'
It said that, based on the evidence including Reyes confession, 'it was more likely than not that the defendants participated in an attack upon the jogger.'
The report stated, 'the most likely scenario for the events of April 19, 1989 was that the defendants came up on the jogger and subjected her to the same kind of attack, albeit with sexual overtones, that they inflicted upon other victims in the park that night.
'Perhaps attracted to the scene by the jogger's screams, Reyes either joined in the attack as it was ending or waited until the defendants have moved on to their next victims before descending upon her himself, raping her and inflicting upon her the brutal injuries that almost caused her death.'
Reynolds's view is supported by both the medical opinion of Meili's two Urgent Care Physicians at Metropolitan Hospital and the Armstrong Report.
Dr Robert Kurtz is on record as saying Meili had injuries consistent with a sharp, clean blade or object while Reyes' confession only mentioned a blunt object.
Dr Kurtz noted that Reyes, 'never said he had used a knife, or broken glass, or broken bottle or something like that that would have been able to inflict a clean laceration.'
Dr Jane Mauer, a surgeon who helped reconstruct Meili's face recalled seeing hand print bruising on her thighs.
Dr Mauer said, 'You could see the four fingers and the thumb indented in her skin to hold her legs apart.'
It led her to doubt that this could be the work of one man.
Moreover the Armstrong Report concluded Reyes could not be considered a reliable witness.
It revealed a fellow inmate in prison with Reyes said Reyes told him 'the attack on the jogger was already in progress when he joined, attracted to the scene by the jogger's screams.'
Reynolds does not believe that the five should still be in prison. He said, 'They did their time. They paid the price for what they did. You know, that's it.'
When Bill de Blasio was elected New York City mayor in 2014 he ordered the $41 million settlement to go through for the five men.
All legal action finished in 2016 when the men were awarded a further $3.9 million from New York State.
But despite the case now being closed, Reynolds feel the Netflix mini-series is unfairly punishing people who prosecuted the five.
In the wake of the drama's release Linda Fairstein, who supervised the prosecution, and lead prosecutor Elizabeth Lederer have both fallen victim to an angry public backlash.
Fairstein, who now writes crime fiction, was dropped by her publisher. Lederer, who continues to work in the District Attorney's office, resigned from teaching law as an adjunct at Columbia University in New York.
Reynolds said, 'It's like mob justice. People are doing everything they can to destroy these women's lives and they've done nothing wrong. They don't even know that they're not basing their opinions and their fury on what actually happened.
'If they knew what actually happened they would be ashamed of themselves.'
But, he said, 'Don't come back for revenge and destroy two people who were only doing their job and did nothing wrong. Linda Fairstein and Elizabeth Lederer did absolutely nothing wrong.'
Reynolds believes the show falsely depicts a racist criminal justice system.
He is keen to point out that growing up in Eighties New York, criminals posed the threat to public safety, not police officers.
He said, 'I grew up in the projects, my mother used to go to school at night. She got her high school diploma the same year I got mine. She went to college at night also.
'I would have to go every night and meet [my mother] at the bus-stop and bring her upstairs because it just wasn't safe. And who was she going to get victimized by? It wasn't the cops.'
Reynolds said of When They See Us, 'We can't even call it a sanitized version. It's a malicious recreation, which has nothing to do with the facts other than they ended up arrested and going to jail.
'I think that's the only thing in it that stays true to what actually occurred.'
He said, 'This has got people so divided and so at each other's throats it's sad. Let me tell you there's a lot of people who believe that they are guilty but they're not going to say anything because they don't want to get shouted down. They don't want to be called racist.'
But Reynolds, who was there and part of it all, believes facing that backlash is the lesser of two evils and remaining silent in the face of what he sees as injustice isn't an option.
For Reynolds, his reason for speaking up is clear and unimpeachable, 'The truth matters.'
Voir encore:
Ex-NYC Prosecutor Blasts 'Netflix's False Story' on Central Park Five
Newsbusters
June 15, 2019
In an op-ed from Tuesday's Wall Street Journal, former New York City prosecutor Linda Fairstein responded to the recent Netflix series on the Central Park Five, and accused its producer, Ava DuVernay, of fabricating words attributed to her character, played by Felicity Huffman, to portray her as a racist who was determined to convict the teens in the face of an alleged lack of evidence against them.
Fairstein began the article, titled « Netflix's False Story of the Central Park Five, » by declaring that the series, When They See Us, is « so full of distortions and falsehoods as to be an outright fabrication, » and complained that it is « an utterly false narrative involving an evil mastermind (me) and the falsely accused (the five). »
She added that it « attempts to portray me as an overzealous prosecutor and a bigot, the police as incompetent or worse, and the five suspects innocent of all charges against them. None of this is true. »
Fairstein listed a number of pieces of misinformation from the series and argued that there was plenty of evidence to reasonably convict them at the time, as she stood by charges that they attacked several other people in the park that same night.
Among several pieces of misinformation she claimed were included in the series was that it « portrays the suspects as being held without food, deprived of their parents' company and advice, and not even allowed to use the bathroom, » and argued that if such accusations were true, they would have come out in the pre-trial hearings or inthe lawsuit that was filed years after their release from prison.
Fairstein — who was supervisor over the sex crimes unit — argued that the series exaggerates how closely involved she was in handling the case and recalled that she « did not run the investigation, and never made any of the comments the screenwriter attributes to me. » She also directly contradicted a couple of scenes involving the questioning of an underage member of the group:
The film claims that when Mr. Salaam's mother arrived and told police that her son was only 15 — meaning they could not question him without a parent in the room — I tried to stop her, demanding to see a birth certificate. The truth is that Mr. Salaam himself claimed to be 16 and even had a forged bus pass to « prove » it. When I heard his mother say he was 15, I immediately halted his questioning. This is all supported by sworn testimony.
The former prosecutor also argued that there was additional evidence of their guilt:
There is, for example, the African American woman who testified at the trial — and again at the 2002 reinvestigation — that when Korey Wise called her brother, he told her that he had held the jogger down and felt her breasts while others attacked her. There were blood stains and dirt on clothing of some of the five.
She soon added that more than a dozen other witnesses « named some or all of the five » in helping attack other victims.
It is noteworthy that, while the Netflix series depicts the five teens as innocent bystanders who merely witnessed other assailants attacking and beating up other victims in the park, the film, The Central Park Five, by Ken Burns, accepted that they were « beating up other people » in the park even while that film was devoted to defending the teens regarding the attack on the jogger, Trisha Meili.
Fairstein also recalled that Salaam « testified that he had gone into the park carrying a 14-inch metal pipe — the same type of weapon that was used to bludgeon both a male school teacher and Ms. Meili. »
The former prosecutor also argued that the fact that DNA testing on the semen found at the scene did not match any of the five teens did not mean that they could not have been part of the attack on her, as they were charged as « accomplices » to the person who eventually confessed to raping her, serial rapist Matias Reyes.
She further recalled that « two of them admitted to climbing on top of her and siimulating intercourse, » adding that « Semen was found on the inside of their clothing, corroborating those confessions. »
Fairstein concluded her article:
That Ms. DuVernay ignored so much of the truth about the gang of 30 and about the suffering of their victims — and that her film includes so many falsehoods — is nonetheless an outrage. Ms. DuVernay does not define me, and her film does not speak the truth.
Voir par ailleurs:
Dans leur regard Saison 1 : pourquoi Netflix frappe fort avec sa nouvelle série puissante, révoltante et politique
Après le biopic un peu académique Selma, et après le four Un raccourci dans le temps, Ava DuVernay revient avec une nouvelle oeuvre engagée et sans concession, sur Netflix cette fois. Dans leur regard retrace la sordide histoire de cinq jeunes de Harlem, arrêtés en 1989, accusés à tort du viol d'une joggeuse et incarcérés. Et c'est certainement l'une des séries les plus bouleversantes de l'année, s'attaquant au racisme institutionnel et systémique aux Etats-Unis.

« CENTRAL PARK FIVE »
D'Escape at Dannemora(série de Brett Johnson et Michael Tolkin, réalisée par Ben Stiller) à The Act(de Nick Antosca et Michelle Dean), en passant par Dirty John (d'Alexandra Cunningham) ou American Crime Story : The People v OJ Simpson, c'est une mutation qui anime la télévision américaine depuis quelques années, laissant fleurir de plus en plus de séries romancées retraçant des faits divers glaçants. Que ce soit pour pointer du doigt un système corrompu ou pour en montrer l'efficacité, un nombre croissant de showrunners s'attaque à des affaires criminelles pour rappeler leur importance dans l'histoire judiciaire américaine.
Loin de la froideur et de la rigidité induite par le format du documentaire classique, comme The Central Park Five(Ken Burns, Sarah Burns et David McMahon), et ne lésinant pas sur les effets de pathos, la minisérie Netflix Dans leur regard (When They See Us en VO – « Quand ils nous voient ») d'Ava DuVernay se détache du lot. La cinéaste (qui a coécrit et réalisé les quatre épisodes) se penche sur l'histoire tristement connue des « Cinq de Central Park ». 
Pour ceux qui ne connaitraient pas l'affaire, elle a secoué New York et les États-Unis à la fin des années 80, et ses dernières répercussions ont eu lieu en 2014. Dans la nuit du 19 avril 1989, la joggeuse Trisha Melli est sauvagement attaquée, violée et laissée pour morte dans Central Park. La même nuit, une bande d'ados afro-américains et latinos (dont Raymond Santana et Kevin Richardson), sortis pour terrifier les promeneurs du parc, est raflée par la police et emmenée au poste. Le lendemain, trois autres jeunes (Antron McCray, Yusef Salaam, et Korey Wise) sont à leurs tours arrêtés, interrogés par les inspecteurs et poussés à avouer ce crime qu'ils n'ont jamais commis. 
Les cinq garçons seront jugés coupables et jetés en prison en 1990. Il faudra attendre 2002 pour que le véritable criminel (ironie du sort, il était blanc) vienne se dénoncer et soit arrêté. La libération de Korey Wise et l'acquittement des cinq garçons suivront plus ou moins rapidement. Enfin, en 2014, ils recevront une compensation financière d'environ 40 millions de dollars. 
DÉCOUPE CHIRURGICALE
Comment traiter une affaire aussi difficile et injuste ? Comment dépeindre, 30 ans après les faits, un New York pré-Giuliani gangréné par la drogue et les violences interraciales ?
Deux questions simples, terriblement actuelles et tellement innocentes comparées à celles que n'importe quelle personne ayant vu la série a dû se poser. Comment est-il possible de traiter cinq jeunes de la sorte ? Comment une procureur et un système peuvent-ils être assez cruels pour ignorer l'amas d'éléments prouvant leur innocence ? Comment la presse a-t-elle a pu les jeter en pâture et les rendre coupables avant même le procès ?
Divisé en quatre longues parties (64, 71, 73 et 88 minutes), le récit d'Ava DuVernay est extrêmement bien construit. Chacun des chapitres s'attarde sur un élément clef de l'histoire globale des cinq accusés, sans jamais dépasser le propos ni tomber dans la simplicité ou le cliché d'une série policière ou du récit d'un procès. Ce découpage permet non seulement de remettre en question différents aspects du système judiciaire américain, mais surtout de faire monter crescendo le sentiment de révolte et d'injustice du spectateur. 
Le premier chapitre montre comment les cinq jeunes ont été piégés et forcés de mentir pour avouer un crime qu'ils n'ont pas commis, pointant du doigt les méthodes plus que douteuses de la police et de la procureur Linda Fairstein (Felicity Huffman). Ils auraient contourné la loi et mené la plupart des interrogatoires sans la présence des parents (alors que les jeunes étaient âgés de 14 à 16 ans).
Le deuxième chapitre est centré sur le déroulement du procès, expliquant rapidement pourquoi il a été divisé en deux, mettant sous le feu des projecteurs le racisme systémique américain, et laissant tomber comme une sentence de mort la décision du jury en fin de course.
Après la narration linéaire des deux premiers chapitres, les deux suivants s'aventurent dans des chemins différents, s'attardant plus sur les destins des accusés. Le troisième épisode montre ainsi l'adaptation en milieu carcéral des quatre plus jeunes (Raymond Santana, Kevin Richardson, Antron McCray et Yusef Salaam) et surtout leur difficile tentative de réhabilitation dans le monde à leur sortie de prison, de nombreuses années après (6 à 13 ans).
Quant au dernier chapitre, il tourne autour de Korey Wise et de l'enfer qu'il a vécu en prison, entre passages à tabac et isolement volontaire. Âgé de 16 ans au moment des faits et jugé comme un adulte, il passe de prison en prison, demandant son transfert régulièrement pour se rapprocher de sa mère – sans réussite. 
WISE DECISION
Ce dernier chapitre est tout particulièrement poignant. S'il fallait faire une gradation, l'histoire de Korey Wise reste d'ailleurs peut-être la plus déchirante. Parce qu'il avait 16 ans au moment des faits, il a été jugé et jeté dans une prison pour adulte, alors que tous les autres ont été placés en détention pour mineurs. 
Mais l'injustice de l'histoire de ce garçon commence bien avant le procès : au départ, il n'aurait même pas dû être arrêté. Celui qui n'était pas sur la liste de noms donnés par Raymond Santana au moment de son arrestation, celui qui s'est retrouvé au poste dans l'unique but de ne pas laisser son ami seul, est finalement celui qui a purgé la plus longue peine et a connu les conditions d'incarcération les plus difficiles – conditions auxquelles un jeune de 16 ans n'est absolument pas préparé. Le choix d'Ava DuVernay d'offrir à Korey Wise un épisode entier n'a alors rien d'étonnant.

Si le calvaire du jeune garçon est de moins en moins supportable à regarder à mesure que l'épisode se déroule, c'est sans doute grâce au talent de son interprète. Jharrel Jerome (vu dans Moonlight, Mr. Mercedesou encore Mon premier combat) se glisse dans la peau de Korey avec brio. C'est le seul à jouer le Korey Wise adolescent et adulte, alors que les quatre autres personnages ont chacun deux interprètes. C'est certainement l'acteur le plus marquant et puissant, même si Kevin Richardson, Caleel Harris, Ethan Herisse, Marquis Rodriguez, Michael Kenneth Williams, Jovan Adepo, Chris Chalk et Justin Cunningham font aussi un excellent travail.
Et justement, deux de ses scènes sont particulièrement déchirantes et méritent d'être citées (bien qu'elles ne soient absolument pas les seules à révéler l'acteur). La première a lieu pendant le procès de Korey, alors qu'il est appelé à la barre, et qu'on le harcèle pour qu'il lise sa déposition, alors qu'il a bien dit et répété ne pas en être capable : il y a une telle détresse dans le regard de l'acteur, une telle incompréhension, que l'on ne peut qu'être révolté avec lui. 
La seconde arrive quand il est en prison, à des centaines de kilomètres de New York. Alors qu'il passe la plupart de son temps dans une cellule isolée pour ne pas se faire battre à mort par les autres détenus, il implore sa mère de venir le voir plus souvent lors d'une de ses trop rares visites. La scène est un véritable crève-coeur, un moment de désespoir brut.  
QUAND FICTION ET RÉALITÉ S'EMMÊLENT
Dans leur regard est puissante, l'injustice de son histoire et la souffrance de ses personnages font facilement passer de la rage aux larmes. En 1989, l'affaire avait pris une proportion nationale. L'attaque raciale et contre les minorités avait été mise en avant par les défenseurs des « Cinq de Central Park ».
Mais Ava DuVernay se plaît à rappeler autre chose : contre eux, il y avait un milliardaire de l'immobilier (dont les bureaux bordaient le parc) maintenant président des États-Unis. Donald Trump avait payé plus de 80 000 dollars pour des pages entières dans des journaux, appelant notamment au rétablissement de la peine de mort dans l'État.
Outre Donald Trump, la procureur Linda Fairstein, campée par Felicity Huffman, est également pointée du doigt. Les accusations de la réalisatrice vont même plus loin : elle serait responsable de l'arrestation et surtout de l'acharnement de la police et de la cour sur les cinq adolescents et leur famille. Aujourd'hui, l'ex-procureur reconvertie en autrice est à son tour lynchée sur la place publique (et notamment la tweetosphère).
Il faut dire que devant les conditions des interrogatoires des cinq garçons, la violence verbale et physique dont ils ont (ou auraient, pour Fairstein) fait les frais, et l'instrumentalisation politique de leur incarcération, l'opportunisme de la procureur se confond facilement avec un racisme aveugle. Aujourd'hui encore, la femme dément la vision des interrogatoires que propose DuVernay et reproche à la réalisatrice d'avoir non seulement omis une grande partie des méfaits du gang cette nuit du 19 avril 1989, mais aussi de ne s'être penchée que sur l'innocence des cinq garçons. 
S'il fallait faire un reproche à la série émouvante et militante, on pourrait pointer du doigt sa mise en scène très classique. Comme le but n'est pas d'esthétiser, mais de redonner leur place, leur parole et leur dignité à des personnes à jamais meurtries, la réalisation use d'effets dramatiques (musique, ralentis…) pour augmenter l'empathie du spectateur. C'est un peu facile et attendu, mais rien d'étonnant de la part de la réalisatrice de Selma.
Dans tous les cas, Dans leur regard reste un uppercut porté par des acteurs formidables, et une série passionnante et déchirante, particulièrement importante.
Dans leur regard est disponible en intégralité sur Netflix depuis le 31 mai.
L'adaptation de faits réels en fiction se soumet toujours à un point de vue (auteur, réalisateur…), et Dans leur regard n'y échappe pas. C'est pourtant une série forte, qui imprègne le spectateur et le suivra plusieurs heures après l'avoir finie. Et quand bien même le personnage incarné par Felicity Huffman n'est pas un témoignage de vérité, la série rappelle que le racisme institutionnel accuse encore aujourd'hui sans savoir. Elle éveille les consciences et met la lumière sur un système judiciaire américain à deux vitesses, qui existe toujours. 
Voir encore:
Dans leur regard: que vaut la mini-série de Netflix réalisée par Ava DuVernay?
 Constance Jamet
Le Figaro
CRITIQUE – Avec cette mini-série qui provoque une véritable onde de choc outre-Atlantique, Ava DuVernay, la réalisatrice de Selma, poursuit sa trilogie sur le racisme dans le système judiciaire américain.
C'est une des plus édifiantes erreurs judiciaires de l'histoire contemporaine américaine. En 1989, cinq adolescents originaires de Harlem sont condamnés à tort pour le viol barbare d'une joggeuse blanche dans Central Park. Embarqués par des policiers sur les dents, les garçons, quatre Afro-Américains et un Hispanique, se promenaient ce soir-là dans le parc de New York. Ils livrent des confessions forcées au bout de 42 heures d'interrogatoire musclé sans sommeil, sans nourriture, sans avocat. Malgré l'absence de preuves matérielles (leurs ADN ne correspondent pas à celui trouvé sur la victime) et leurs protestations, ils passeront entre six et quatorze ans en prison. Et ne seront innocentés qu'après les aveux du vrai coupable… en 2002.
Ce fait divers qui avait inspiré Donald Trump, alors simple magnat, à demander le rétablissement de la peine de mort, a divisé les États-Unis mais reste peu connu en France. Il est à redécouvrir dans le puissant réquisitoire Dans leur regard (When they see us), remarquable mini-série de quatre épisodes signée pour Netflix par Ava DuVernay. La réalisatrice engagée de Selma poursuit sa réflexion implacable sur le racisme latent du système judiciaire américain, inadapté à protéger les plus faibles. Comme avec son film Middle of Nowhere et son documentaire 13, nommé aux Oscars, qui liait esclavage et incarcération de masse, la cinéaste déconstruit les préjugés à l'égard des minorités.
Procès ubuesque
Face à l'engrenage, le quinté d'ados est d'une naïveté enfantine douloureuse. Ignorant jusqu'à la définition du mot viol. Considérés d'office comme de la mauvaise graine. Des boucs émissaires de l'insécurité qui gangrenait alors la Grosse pomme. Perdus, leurs parents les poussent à dire ce que les enquêteurs veulent entendre.
Lycéenne au moment des faits, Ava DuVernay s'est laissé convaincre de reconstituer l'affaire après avoir été contactée sur Twitter par l'un des membres de cette tragédie. Épaté par la rigueur de la réalisatrice sur Selma, Raymond Santana rêvait du même traitement pour raconter leur histoire. La réalisatrice a passé quatre ans de sa vie à discuter avec Santana, ses compagnons d'infortune et leurs familles.
Dans leur regard ne retrace pas uniquement le procès ubuesque. La fiction plonge dans l'enfer carcéral, les marques que ces années passées derrière les barreaux ont laissées. Corruption des gardiens, passage à tabac des autres détenus, isolement, réinsertion impossible… La série montre comment le système pousse à la récidive. Comme dans le fabuleux et éprouvant Chernobyl, le sens méticuleux des détails le dispute à l'humanité des personnages. Mention spéciale à Jharrel Jerome. Découvert dans Moonlight, il interprète Korey Wise, l'un des cinq innocents, à tous les âges. Fiction la plus regardée sur Netflix aux États-Unis depuis son lancement fin mai, Dans leur regard a déjà un impact qui la dépasse. Face à cette onde de choc, l'ex-procureur en charge du dossier a été lâché par son éditeur. De même, l'avocate générale de l'époque a démissionné de l'université de Columbia où elle enseignait. Et cette réparation tardive n'est sans doute pas terminée…
Voir enfin:
Oslo is an unremarkable place compared to other European capitals, lacking the picturesque charm of smaller Norwegian cities such as Bergen, Trondheim and Stavanger. But it's pleasant and pretty enough. Tourists find it easy to get around, with lots to explore. The Oslo Opera House, which opened in 2008, is spectacular. And in summer, you can swim in the Oslofjord and enjoy expensive utepils ("outside beer") on the seafront or on Karl Johans gate, the city's broad main street. Like the rest of Norway, Oslo traditionally has been a safe place, even by the standards of other wealthy countries. It's also remained more demographically homogenous than most of its neighbours, being geographically isolated from migration patterns that have affected the rest of Europe.
Over the last month, however, Oslo's city centre has witnessed an eruption of unprovoked attacks on random victims—most of them ethnic Norwegian men—by what police have described as youth gangs, each consisting of five to 10 young immigrants. The attacks typically take place on weekends. On Saturday, October 19, as many as 20 such attacks were recorded, with victims suffered varying degrees of injuries.
One of the incidents involved a group of young men, originally from the Middle East, detained for attacking a man in his twenties in the affluent west end. According to police, the victim had been kicked repeatedly in the head while lying on the ground, in what appeared to be a random, unprovoked beating. Another victim that weekend was the uncle of Justice Minister Jøran Kallmyr, who suffered several broken ribs after being mobbed at the Romsås subway station.
The following weekend in Oslo, Kurds and Turks clashed over recent developments in Turkey, and ended up looting a branch of the Body Shop on Karl Johan gate, as well as destroying several cars. Car fires also have been on the rise, though the problem has been around for years. (Even in 2013, cars were set alight in Oslo at the rate of about one per week, mostly in the city's poorer east end.) Overall, crime rates are still low by the standards of other cities, but the recent rise in youth crime suggests that may be changing. "We see more blind violence where people are attacked, ambushed and beaten up," said Labour Party politician Jan Bøhler to the media last month. "This is terrorising our community." While such observations are widely shared, Bøhler is notable for being one of the few politicians on the left who's raised his voice about rising crime among young immigrants.
Oslo is the fastest growing capital city in Europe, despite the fact the country now is registering fewer births than at any time since the government started keeping track in the 19th century. About 14% of the country's population is now composed of immigrants, with Poles, Lithuanians and Swedes topping the European migration sources; and Somalian, Pakistan, Iraq and Syria supplying the greatest number of non-OECD arrivals. Many of the immigrants congregate in Oslo, where, according to Statistics Norway, about a third of all residents are immigrants or born to immigrants. (As recently as 2004, the figure was just 22%.) In several areas, such as Stovner, Alna and Søndre Nordstrand, the figure is over 50%.
According to a 2015 Statistics Norway report, "most persons with an immigrant background living in Oslo come from Pakistan (22,000), while 13-14,000 are from Poland, Sweden and Somalia. There are large differences between the districts: Persons with a background from Pakistan and Sri Lanka are most represented in [the far eastern suburbs of] Oslo." By one 2012 estimate, 70 percent of Oslo's first- and second-generation immigrants will have roots outside Europe by 2040, and about half of the city's residents will be immigrants.
Until now, Norway had seemed to cope well with the influx of immigrants from war-torn Muslim countries, in part because the intake levels generally were kept at a level that permitted newcomers to be integrated without overwhelming local resources. Indeed, there has been a broad consensus in Norwegian politics to keep immigration rates lower than those of comparable countries such as Sweden and Germany. Nevertheless, concerns have been rising in recent years, even if the ruling class was hesitant to discuss the issue. The country's libertarian Progress Party (Fremskrittspartiet) has repeatedly asked the country's statistical agency to report on the statistical relationship between crime and country of origin. In the past, Statistics Norway refused, saying that such a task was "beyond its capacity."
But this year, for the first time, such a report was published. And the numbers were clear: Immigrants from certain backgrounds—particularly Palestinians, Iraqis and Afghanis—were many times more likely to commit violent crimes than other Norwegians (including other immigrant groups). In 65 out of 80 crime categories, non-Norwegians were over-represented. The largest discrepancy was in regard to domestic violence: Immigrants from non-Western countries were found to be eight times more likely to be charged for such crimes. Rape and murder were also heavily skewed toward these immigrant groups. Worryingly, the figures showed that second-generation immigrants were more likely to be criminals than their parents.
For a long time, the expression svenske tilstander—"Swedish conditions"—has been used to describe large Swedish cities such as Malmö, Gothenburg and Stockholm, which feature areas plagued by bombings, gang-related gun violence, robbery and rape. In the past, Norwegians used the expression somewhat disparagingly, insisting that such issues would never arise in Norway (while also suggesting that the situation in Sweden was itself exaggerated by those with an anti-immigration agenda). But gradually, "Swedish conditions" have seemed less distant.
Heidi Vibeke Pedersen, a Labour politician representing the immigrant-heavy area of Holmlia, recently wrote a Facebook post about her own experience, which was subsequently reprinted in VG, Norway's biggest tabloid, under the headline "We have a problem in Oslo":
Yesterday, my 15-year-old daughter went past [the suburb of] Bøler on a bus half an hour before another 15-year-old was robbed and beaten. Now I need to make a risk assessment: Is it too dangerous for her to go alone to the youth club…Young people now grow up in an environment where threats and violence are common, where adults might be afraid to interfere, and where they are told that the police are racist…Our part of the city is becoming more and more divided. We have areas that are mainly "Norwegian-Norwegian," and others that have large immigrant populations. This isn't diversity.
Pedersen's article alluded to the fact that, in the quest to maintain their own cultures, some Muslims in Norway prefer to segregate instead of integrate. The newspaper Aftenposten recently uncovered the existence of Islamic schools presenting as cultural centres. And Islamsk Råd, the Islamic Council of Norway, now has proposed a separate branch of the Barnevernet—the government-run social services responsible for children—to deal with Muslim children.
The article was shared by many. But Pedersen's use of such terms as "Norwegian-Norwegian" (or norsk-norske) didn't sit well with progressives and community advocates. Hasti Hamidi, a writer and Socialist Party politician, and Umar Ashraf, a Holmlia resident, wrote in VG that Pedersen's use of the term "must mean that the author's understanding of Norwegian-ness is synonymous with white skin."
Camara Lundestad Joof, a well known anti-racist activist and writer at the Dagbladet newspaper, accused Pedersen of branding local teenagers as terrorists. Using her own hard-done-by brother as an example, she explained how, in her opinion, Norwegian society has failed non-white young people. Had he been treated better, she argues, he and others like him would fare better. (One problem with this argument is that Norway is one of the least racist countries in the world.)
Of course, this tension between racial sensitivity and blunt talk on crime has existed for generations in many Western societies. But it's a relatively new topic in Norway, which is only now embracing certain hyper-progressive academic trends. (Oslo Metropolitan University, for instance, has recently produced an expert in so-called Whiteness Studies.)
In fact, some influential Norwegians apparently would prefer that Statistics Norway had never released its report on crime and immigration in the first place. This includes Oslo's vice mayor, Kamzy Gunaratnam, who told Dagbladet, "Damn, I'm angry! I'm not interested in these numbers…We don't have a need to set people up against each other. These are our children, our people."
But burying the truth is never a good long-term strategy for anyone, including members of immigrant communities. The more persuasive view is that these issues should be addressed candidly, while they are still manageable. Unlike many other European countries, Norway doesn't yet have an influential far-right party. But that may change if voters see that mainstream politicians are too polite to address a problem that ordinary people all over Oslo are talking about.
Kathrine Jebsen Moore grew up in Norway. She now lives with her husband and four children in Edinburgh.