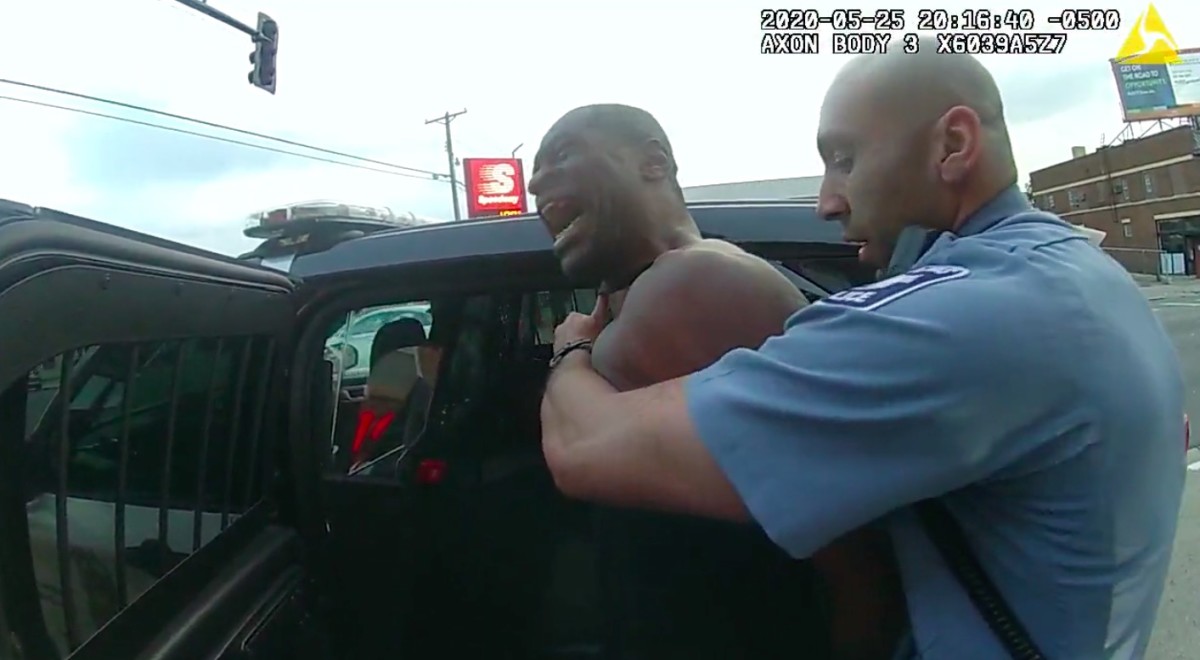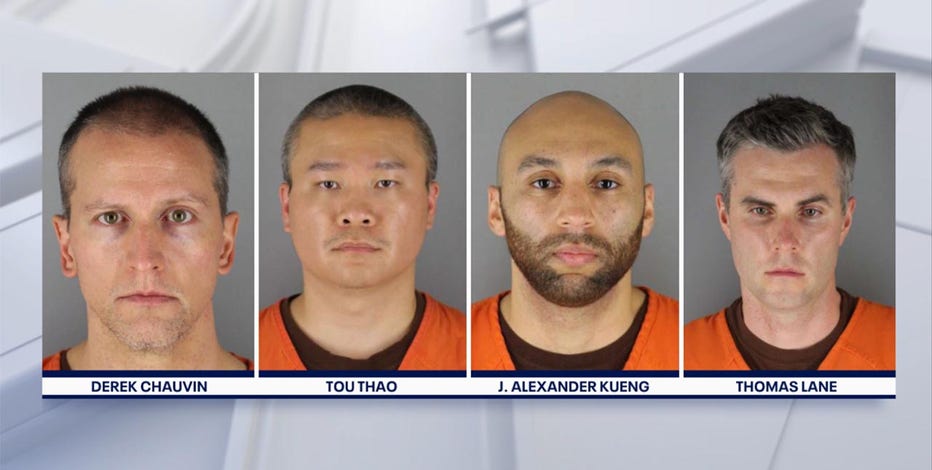 Il est dans votre intérêt qu'un seul homme meure pour le peuple, et que la nation entière ne périsse pas. Caïphe (Jean 11: 50)
Lorsqu'un Sanhédrin s'est déclaré unanime pour condamner, l'accusé sera acquitté. Le Talmud
Il arrive que les victimes d'une foule soient tout à fait aléatoires; il arrive aussi qu'elles ne le soient pas. Il arrive même que les crimes dont on les accuse soient réels, mais ce ne sont pas eux, même dans ce cas-là, qui joue le premier rôle dans le choix des persécuteurs, c'est l'appartenance des victimes à certaines catégories particulièrement exposées à la persécution. (…) il existe donc des traits universels de sélection victimaire (…) à côté des critères culturels et religieux, il y en a de purement physiques. La maladie, la folie, les difformités génétiques, les mutilations accidentelles et même les infirmités en général tendent à polariser les persécuteurs. (…) l'infirmité s'inscrit dans un ensemble indissociable du signe victimaire et dans certains groupes — à l'internat scolaire par exemple — tout individu qui éprouve des difficultés d'adaptation, l'étranger, le provincial, l'orphelin, le fils de famille, le fauché, ou, tout simplement, le dernier arrivé, est plus ou moins interchangeables avec l'infirme.(…) lorsqu'un groupe humain l'habitude de choisir ses victimes dans une certaine catégorie sociale, ethnique, religieuse, il tend à lui attribuer les infirmités ou les difformités qui renforceraient la polarisation victimaire si elles étaient réelles. (…) à la marginalité des miséreux, ou marginalité  du dehors, il faut en ajouter une seconde, la marginalité du dedans, celle des riches et du dedans. Le monarque et sa cour font parfois songer à l'oeil d'un ouragan. Cette double marginalité suggère une organisation tourbillonnante. En temps normal, certes, les riches et les puissants jouissent de toutes sortes de protections et de privilèges qui font défaut aux déshérités. Mais ce ne sont pas les circonstances normales qui nous concernent ici, ce sont les périodes de crise. Le moindre regard sur l'histoire universelle révèle que les risques de mort violente aux mains d'une foule déchaînée sont statistiquement plus élevés pour les que pour toute autre catégorie. A la limite ce sont toutes les qualités extrêmes qui attirent, de temps en temps, les foudres collectives, pas seulement les extrêmes de la richesse et de la pauvreté, mais également ceux du succès et de l'échec, de la beauté et de la laideur, du vice de la vertu, du pouvoir de séduire et du pouvoir de déplaire ; c'est la faiblesse des femmes, des enfants et des vieillards, mais c'est aussi la force des plus forts qui devient faiblesse devant le nombre. (…) On retrouve dans la révolution tous les traits caractéristiques des grandes crises qui favorisent les persécutions collectives.René Girard
Louis doit mourir, parce qu'il faut que la patrie vive. Robespierre (3 décembre 1792)
Une nation ne se régénère que sur un monceau de cadavres. Saint-Just
L'arbre de la liberté doit être revivifié de temps en temps par le sang des patriotes et des tyrans. Jefferson
Qu'un sang impur abreuve nos sillons! Rouget de Lisle
Presque aucun des fidèles ne se retenait de s'esclaffer, et ils avaient l'air d'une bande d'anthropophages chez qui une blessure faite à un blanc a réveillé le goût du sang. Car l'instinct d'imitation et l'absence de courage gouvernent les sociétés comme les foules. Et tout le monde rit de quelqu'un dont on voit se moquer, quitte à le vénérer dix ans plus tard dans un cercle où il est admiré. C'est de la même façon que le peuple chasse ou acclame les rois. Marcel Proust
Prévoyante, la ville d'Athènes entretenait à ses frais un certain nombre de malheureux […]. En cas de besoin, c'est-à-dire quand une calamité s'abattait ou menaçait de s'abattre sur la ville, épidémie, famine, invasion étrangère, dissensions intérieures, il y avait toujours un pharmakos à la disposition de la collectivité. […] On promenait le pharmakos un peu partout, afin de drainer les impuretés et de les rassembler sur sa tête ; après quoi on chassait ou on tuait le pharmakos dans une cérémonie à laquelle toute la populace prenait part. […] D'une part, on […] [voyait] en lui un personnage lamentable, méprisable et même coupable ; il […] [était] en butte à toutes sortes de moqueries, d'insultes et bien sûr de violences ; on […] [l'entourait], d'autre part, d'une vénération quasi-religieuse ; il […] [jouait] le rôle principal dans une espèce de culte.  René Girard
Pour qu'il y ait cette unanimité dans les deux sens, un mimétisme de foule doit chaque fois jouer. Les membres de la communauté s'influencent réciproquement, ils s'imitent les uns les autres dans l'adulation fanatique puis dans l'hostilité plus fanatique encore. René Girard
Slightly little more than 350,000 Jews lived in Romania at the close of World War II — the second-largest surviving Jewish population in Europe after the 3 million Jews inhabiting the Soviet Union. In the immediate postwar period, a few thousand escaped to Palestine on illegal boats arranged by Dan. But by the end of the 1940s, the Romanian Communists started seeing dollar signs when they thought about their Jews. These were valuable hostages now that a Jewish state might be willing to pay a price for their emigration. And, indeed, by the end of the 1940s, Israel was supplying the ailing Romanian oil industry with American drills and pipes in exchange for 100,000 exit visas. This type of bartering was also the preferred method of Henry Jacober, a Jewish businessman based in London who, in the 1950s and early 1960s, acted as a middleman between Romanian Jews' relatives — who had the money to pay for exit visas — and Marcu, who would take down their names and make sure they got out. Instead of using cash, the Romanians and Jacober preferred a proxy and settled on livestock. Cows and pigs. Soon Shaike Dan learned of these dealings and took over the operation (after getting a thumbs-up from Ben-Gurion). By 1965, the Jewish state, working through Jacober (who took his own cut), was funding many projects inside of Romania — chicken farms, turkey farms and pig farms, turning out tens of thousands of animals every year, and even a factory making Kellogg's Corn Flakes — all in exchange for Jewish families. The export of these products — including, I should add, bacon and pork — produced $8 to $10 million annually for Romania, much needed money for its cash-starved economy. In the years after Nicolae Ceausescu came to power in 1965, he stopped the trade in deference to his defeated Arab allies and the post-Six Day War anti-Israel backlash (though, unlike the leaders of every other Warsaw pact country, he did not cut diplomatic ties with Israel or sign on to the United Nations resolution equaling Zionism with racism). By 1969, though, Ceausescu decided to restart the trade in Jews. He desired economic independence from a Moscow determined to turn Romania into a simple backwater supplier of raw material. For this he needed a steady flow of outside cash and a good relationship with the West, as an alternative trading partner. Israel was key on both these fronts. But he ordered the Romanian intelligence agency to, as Ioanid writes, "shift gears from the 'ancient age of barter' to 'modern foreign trade.' He wanted 'cold dollars.'" Dan and Marcu then drew up what amounted to an unsigned gentleman's agreement that detailed the terms of the trade (which was renewed in 1972 and then every five years thereafter until Ceausescu and his wife, Elena, were executed by a firing squad on Christmas Day 1989). Bucharest would receive a certain amount of cash per head depending on the age, education, profession, employment and family status of each prospective émigré. Ceausescu didn't want a mass exodus; the Jews were too valuable a commodity. So he would let them out at a trickle, about 1,500 every year. Between 1968 and 1989, according to Ioanid's rough calculation, "Ceausescu sold 40,577 Jews to Israel for $112,498,800, at a price of $2,500 and later at $3,300 per head." And the money wasn't the only way the Jewish state helped Romania. Israel secured loans for Ceausescu and paid off the interest itself. Military equipment was procured for the Romanian army, including a Centurion tank. Ariel Sharon, while defense minister in 1982, made a secret visit to Romania with experts from the Israeli military and aircraft industries in order to offer technological cooperation. (…) There were deep moral consequences to this relationship. Not only was Israel shaking hands with this devil, but it also was giving him coal to keep his fires burning. Was the price of propping up a totalitarian regime really worth it? (…) For Americans, and especially the cold warriors among them, moral divisions during those years were fairly clear. Communist regimes banished poets to frozen wastelands, censored books and viewed their citizens as little more than raw material. One didn't negotiate with these dictators or seriously engage their ideologies. A defender of human rights pointed out their hypocrisies, shamed them into change and championed their dissidents. But Israel couldn't afford to have such principled thoughts. Many Jews still lived beyond the Iron Curtain. And Israel was constantly vacillating between the best tactics for getting them out. What was more effective, quiet diplomacy or encouraging a loud, vociferous public outcry? In 1972, when the Soviet Union tried to implement a diploma tax that, like the Romanian one, would demand an exorbitant price for the head of every departing Jew, Israel worked behind the scenes to get a legislative ball rolling in the American Congress that led to the Jackson-Vanik amendment — a powerful piece of moral legislation that demanded communist countries improve emigration conditions in order to attain Most Favored Nation trading status with the United States. This was a slap in the face to the Soviets, and quite a contrary strategy to the one the Israelis were engaged in clandestinely with the Romanians. (…) The smaller size of Romania's Jewish population, perhaps, made it easier to envision emigration. But more likely it had to do with the nature of the two regimes. (…) Romania was a unique case of a country within the orbit of the Soviet Union, run by a cruel Communist dictator, but not completely closed. (…) Ceausescu needed Israel much more than Israel needed him (the Romanian dictator, apparently, even had a role in leading the way to the Israel-Egypt peace talks). The money he was receiving was too precious. And the points he earned in the West by allowing Jews to leave were too important to him. He also seems to have been a less ideologically committed Communist than the Russians. The Soviets couldn't bear the thought of Jews leaving, because it undermined the fiction of the Soviet Union as a workers' paradise that no one in their right mind would abandon. Ceausescu was more concerned with achieving a racially pure Romania, and the slow disappearance of its Jewish population only helped him reach that goal. Can quiet diplomacy be justified, even if it helped prolong this evil? Dan and Marcu's relations, although morally dubious, did open up opportunities, allowing many Jews to leave a stultifying environment. Gal Beckerman
It was not the idea of the arresting officers to place Floyd in a prone position on the street. Rather, after propelling his way out of the squad-car rear seat that four cops unsuccessfully struggled to place him in, Floyd insisted that he preferred to lie down on the street. The police restrained him in the position in which he put himself, which was not the position they wanted him in (they wanted him in the car). Reasonably convinced that Floyd was high on drugs (a conclusion supported by his erratic behavior, the accounts of witnesses, and later toxicology tests), the police called for paramedics to take him to a hospital, rather than continuing to try to thrust him in the squad car and take him into police custody. That is, the police accused of murdering Floyd actually summoned medical help out of concern over his condition. (…) In this recording, while it was difficult to see the individual players, it was obvious that Floyd was struggling wildly with the police, and that the squad car was rocking violently. (…) This is the state's approach to the jury: Decide the case based on the nine minutes and 29 seconds we have emphasized; as for everything else, go with how you feel, and don't worry so much about what you see. (…) the police-controlled recordings (from surveillance and body-worn cameras) (…) more clearly showed Floyd forcibly resisting arrest. The recordings also undermined the claim by off-duty firefighter Genevieve Hansen (an eyewitness who testified Monday) that she believed the cops were pressing their full body weights on Floyd. (On cross-examination, Hansen ultimately admitted that she had exaggerated the number of police; that from her vantage point, she couldn't see two of them at all from the shoulders down; and that she only saw Chauvin for about four minutes from a partially obstructed view). Police surveillance video showed that the cops were not pressing body weight heavily on Floyd; were communicating with each other about his well-being as they waited for the ambulance they'd called; and were concerned about his drug use, fearing he could suddenly revive and start resisting again. (…)19-year-old Christopher Martin, the Cup Foods cashier (…)'s testimony made it abundantly clear that the bill was fake, (Martin himself recognized it immediately, and Floyd and his companions had at least one other fake bill in the car). More to the point, an arrest is either lawful or it is not. If it is a lawful arrest, the police have the discretion to take the suspect into custody — even if it later turns out that the case is dismissed without charges. (…) Moreover, in the course of arresting Floyd, the police would have found illegal drugs in his possession. That would have been another basis for arresting him — and could have been a serious issue in light of Floyd's extensive criminal history and the likelihood that he was the driver of the car in which he was seated in the driver's seat when arrested. No one is saying these are the crimes of the century. But the police clearly had a lawful basis to arrest Floyd and take him into custody. Once police exercised that lawful prerogative, Floyd's duty was to submit peacefully; resisting arrest was an additional crime. (…) To be sure, none of this would excuse Chauvin's placing Floyd in a continuous neck hold for several minutes after he was subdued, unresponsive, and appeared to have no pulse. Even if they were worried in good faith that Floyd could revive and become aggressive, the police could have held him in a more comfortable breathing position. (…) That said, Wednesday's evidence puts a different light on Floyd's complaints about not being able to breathe, about how he came to be restrained in a prone position on the street, and about whether the police exhibited depraved indifference to his life. Andrew C. McCarthy
Il n'y a rien de plus douloureux pour moi à ce stade de ma vie que de marcher dans la rue, d'entendre des pas derrière moi, de penser que quelqu'un veut me voler, et en regardant autour de moi, de me sentir soulagé quand c'est un Blanc.

Après tout ce que nous avons traversé. Juste penser que nous ne pouvons pas marcher dans nos propres rues, c'est humiliant.

Jesse Jackson (1993)
Merci, George Floyd, d'avoir sacrifié votre vie pour la justice. Nancy Pelosi (présidente de la Chambre des Représentants)
Nous devons rester dans la rue et nous devons être plus actifs, nous devons devenir plus conflictuels. Nous devons nous assurer qu'ils savent que nous sommes sérieux. Maxine Waters représentante démocrate de Californie)
Je prie pour que le verdict soit le bon. À mon avis, c'est accablant. Je ne dirais pas cela si le jury ne s'était pas retiré pour délibérer. J'ai appris à connaître la famille de George (…). C'est une famille bien. Joe Biden
Le président Biden a parlé hier (lundi) avec la famille de George Floyd pour prendre de ses nouvelles et lui assurer qu'il priait pour elle. Jen Psaki (porte-parole de l'exécutif américain)
L'heure est venue pour ce pays de se rassembler.  Le verdict de culpabilité ne fera pas revenir George» mais cette décision peut être le moment d'un changement significatif. Joe Biden
Nous sommes tous tellement soulagés – pas seulement pour le verdict, mais parce qu'il a été reconnu coupable des trois chefs d'accusation, pas d'un seul. C'est très important. Nous allons faire beaucoup plus. Nous allons faire beaucoup de choses.C'est peut-être une première étape dans la lutte contre ce qui relève véritablement du racisme systémique. Joe Biden

Nous sommes tous tellement soulagés. J'aurais aimé être là pour vous prendre dans mes bras. Joe Biden
Aujourd'hui, nous poussons un soupir de soulagement. Cela n'enlève toutefois pas la douleur. Une mesure de justice n'est pas la même chose qu'une justice équitable. Ce verdict est un pas dans la bonne direction. Et, le fait est que nous avons encore du travail à faire. Nous devons encore réformer le système. Kamala Harris
Justice est faite. Adam Silver (patron de la NBA)
Je vais vous dire que la membre du Congrès Waters vous a peut-être donné quelque chose en appel qui pourrait entraîner l'annulation de tout ce procès. Juge Peter Cahill
L'avocat de Derek Chauvin a pour sa part demandé l'acquittement de son client. L'accusation «a échoué à apporter la preuve au-delà du doute raisonnable et Derek Chauvin doit par conséquent être déclaré non-coupable», a affirmé l'avocat du policier, Eric Nelson, après près de trois heures de plaidoirie. Le procès se tient dans un climat de fortes tensions, après la mort récente d'un jeune homme noir lors d'un contrôle routier près de Minneapolis. (…) Selon Eric Nelson, George Floyd est mort d'une crise cardiaque due à des problèmes de cœur, aggravés par la consommation de fentanyl, un opiacé, et de méthamphétamine, un stimulant, et par l'inhalation de gaz d'échappement pendant qu'il était allongé au sol. D'après la défense, le policier a utilisé une procédure autorisée pour maîtriser un individu qui se débattait et le maintenir au sol. Elle évoque aussi une «foule hostile» qui représentait une «menace» et aurait détourné l'attention du policier du sort de George Floyd. Le jury, qui s'est retiré lundi pour délibérer, doit rendre un verdict unanime sur chacune des trois charges. «Vous devez être absolument impartiaux», leur a dit le juge Peter Cahill, qui les a invités à «examiner les preuves, de les soupeser et d'appliquer la loi». Cela pourrait prendre des heures, des jours, voire des semaines. Les condamnations de policiers pour meurtre sont très rares, les jurés ayant tendance à leur octroyer le bénéfice du doute. Si le jury ne parvient pas à se mettre d'accord sur l'ensemble des charges, le procès sera déclaré «nul». Tout autre scénario qu'une condamnation inquiète les autorités locales. La tension est très forte à Minneapolis, qui s'était déjà embrasée après la mort de George Floyd. Plus de 400 personnes ont défilé lundi dans les rues de la ville pour demander la condamnation de Derek Chauvin, chantant «le monde observe, nous observons, faites ce qui est juste». Marchant derrière une banderole réclamant «justice pour George Floyd», ils ont croisé sur leur chemin des soldats de la Garde nationale, les observant près de véhicules blindés. Tenue de camouflage, et fusil mitrailleur en bandoulière, ces militaires patrouillent depuis plusieurs semaines dans les rues de la ville. La mort récente de Daunte Wright, un jeune Afro-Américain d'une vingtaine d'années tué par une policière blanche lors d'un banal contrôle routier dans la banlieue de Minneapolis, n'a fait qu'ajouter à la tension qui règne depuis le début du procès. Le Figaro
Cops are forming a conga line down at the pension section and I don't blame them. NYPD cops are looking for better jobs with other departments or even embarking on new careers. Joseph Giacalone (retired NYPD sergeant and adjunct professor at John Jay College of Criminal Justice)
More than 5,300 NYPD uniformed officers retired or put in their papers to leave in 2020 — a 75 percent spike from the year before, department data show. The exodus — amid the pandemic, anti-cop hostility, riots and a skyrocketing number of NYC shootings — saw 2,600 officers say goodbye to the job and another 2,746 file for retirement, a combined 5,346. In 2019, the NYPD had 1,509 uniformed officers leave and 1,544 file for retirement, for a total of 3,053. The departures and planned departures of 5,300 officers represents about 15 percent of the force. Already, as of April 5, the NYPD headcount of uniformed officers has dropped to 34,974 from 36,900 in 2019. Through April 21 of this year, 831 cops have retired or filed to leave — and many more are expected to follow suit in the current anti-cop climate, according to Joseph Giacalone, a retired NYPD sergeant and adjunct professor at John Jay College of Criminal Justice. NYPost
Nous ne tolérons pas l'usage d'un langage raciste, qu'il soit intentionnel ou non. Le NYT
Qui d'entre nous veut vivre dans un monde, ou travailler dans un domaine, où l'intention est catégoriquement exclue comme circonstance atténuante ? Bret Stephens
I have never taken a salary from the Black Lives Matter Global Network Foundation and that's important because what the right-wing media is trying to say is the donations that people have made to Black Lives Matter went toward my spending and that is categorically untrue and incredibly dangerous. I'm a college professor first of all, I'm a TV producer and I have had two book deals…. and also have had a YouTube deal. So all of my income comes directly from the work that I do. Organizers should get paid for the work that they do. They should get paid a living wage. And the fact that the right-wing media is trying to create hysteria around my spending is, frankly, racist and sexist and I also want to say that many of us that end up investing in homes in the black community often invest in homes to take care of their family. You can talk to so many black people and black women particularly that take care of their families, take care of their loved ones especially when they're in a position to. The homes I have bought 'directly support the people that I love and care about and I'm not 'renting them out in some Airbnb operation. The way that I live my life is a direct support to black people, including my black family members, first and foremost. For so many black folks who are able to invest in themselves and their communities they choose to invest in their family and that is what I have chosen to do. I have a child, I have a brother who has a severe mental illness that I take care of, I support my mother, I support many other family members of mine and so I see my money as not my own. I see it as my family's money, as well. The whole point of these articles and these attacks against me are to discredit me, but also to discredit the movement.We have to stay focused on white supremacy and see through the right-wing lies. I have not just been a target of white supremacists and the right in this moment but obviously since the beginning of when I started Black Lives Matter I have been a target and these folks have created a much more dangerous situation for me and my family. It is very serious. The minute we started to receive funding I looked at my team and said we have to get these dollars out the door now. Now that Black Lives Matter has money, we have to be a grantmaking body as well as a think tank, act tank. And so much of the work that BLM specifically has done has been reinvesting into the black community. (…) a quarter of our budget [is] going back into the community and also we have to build an organization,'. It's the first time we've ever had real dollars and we have to build a black institution that can challenge policing, that can take care of the black community. [But] the organization is not a 'charity'(….) I do understand why people expect that from us. But I think it's important that people recognize there are other places they can also get grants. There are other places they can also get resources. And, most importantly, our target should be the United States government. Our target should be calling on Congress to pass reparations.' Patrisse Cullors (BLM cofounder)
Les dirigeants noirs actuels en sont réduits à vivre des dernières bribes d'autorité morale qui leur restent de leurs jours de gloire des années 50 et 60. (…) Ce ne serait pas la première fois qu'un mouvement initié dans une profonde clarté morale, et qui avait atteint la grandeur, finirait par se perdre en une parodie de lui-même – terrassé non par l'échec mais par son succès même. Les dirigeants des droits civiques d'aujourd'hui refusent de voir l'évidence: la réussite de leurs ancêtres dans la réalisation de la transformation de la société américaine leur interdit aujourd'hui l'héroïsme alors inévitable d'un Martin Luther King, d'un James Farmer ou d'un Nelson Mandela. Jesse Jackson et Al Sharpton ne peuvent nous réécrire la lettre mémorable de la prison de Birmingham ou traverser à nouveau, comme John Lewis en 1965, le pont Edmund Pettus à Selma, en Alabama, dans un maelström de chiens policiers et de matraques. Cette Amérique n'est plus (ce qui ne veut pas dire que toute trace d'elle a disparu). Les Revs. Jackson et Sharpton sont voués à un destin difficile: ils ne peuvent plus jamais être que d'inutiles redondances, des échos des grands hommes qu'ils imitent parce que l'Amérique a changé. Difficile d'être un King ou un Mandela aujourd'hui alors que votre monstrueux ennemi n'a plus que le visage poupin d'un George Zimmerman. Le but de l'establishment des droits civiques d'aujourd'hui n'est pas de rechercher la justice, mais de rechercher le pouvoir des Noirs dans la vie américaine sur la base de la présomption qu'ils sont toujours, de mille manières subtiles, victimes du racisme blanc. Shelby Steele
Avant les années 1960, l'identité des noirs-américains (bien que personne n'ait jamais utilisé le mot) était basée sur notre humanité commune, sur l'idée que la race était toujours une division artificielle et abusive entre les gens. Après les années 60, dans une société coupable d'avoir abusé de nous depuis longtemps, nous avons pris notre victimisation historique comme le thème central de notre identité de groupe. Nous n'aurions pu faire de pire erreur. Cela nous a donné une génération de chasseurs d'ambulances et l'illusion que notre plus grand pouvoir réside dans la manipulation de la culpabilité blanche. Shelby Steele
Il faut se rappeler que les chefs militaires allemands jouaient un jeu désespéré. Néanmoins, ce fut avec un sentiment d'effroi qu'ils tournèrent contre la Russie la plus affreuse de toutes les armes. Ils firent transporter Lénine, de Suisse en Russie, comme un bacille de la peste, dans un wagon plombé. Winston Churchill
Quand Freud est arrivé aux États-Unis, en voyant New York il a dit: « Je leur apporte la

peste

. » Il avait tort. Les Américains n'ont eu aucun mal à digérer une psychanalyse vite américanisée. Mais en 1966, nous avons vraiment apporté la

peste

avec Lacan et la déconstruction… du moins dans les universités! Au point que je me suis senti soudain aussi étranger à Johns Hopkins qu'à Avignon au milieu de mes amis post-surréalistes. Un an plus tard, la déconstruction était déjà à la mode. Cela me mettait mal à l'aise. C'est la raison pour laquelle je suis parti pour Buffalo en 1968.

René Girard
Ce racisme  antiraciste est le  seul chemin qui puisse  mener à l'abolition  des  différences de race. Jean-Paul Sartre (Orphée noir, 1948)
Le monde moderne n'est pas mauvais : à certains égards, il est bien trop bon. Il est rempli de vertus féroces et gâchées. Lorsqu'un dispositif religieux est brisé (comme le fut le christianisme pendant la Réforme), ce ne sont pas seulement les vices qui sont libérés. Les vices sont en effet libérés, et ils errent de par le monde en faisant des ravages ; mais les vertus le sont aussi, et elles errent plus férocement encore en faisant des ravages plus terribles. Le monde moderne est saturé des vieilles vertus chrétiennes virant à la folie.  G.K. Chesterton
L'inauguration majestueuse de l'ère « post-chrétienne » est une plaisanterie. Nous sommes dans un ultra-christianisme caricatural qui essaie d'échapper à l'orbite judéo-chrétienne en « radicalisant » le souci des victimes dans un sens antichrétien. (…) Jusqu'au nazisme, le judaïsme était la victime préférentielle de ce système de bouc émissaire. Le christianisme ne venait qu'en second lieu. Depuis l'Holocauste, en revanche, on n'ose plus s'en prendre au judaïsme, et le christianisme est promu au rang de bouc émissaire numéro un. René Girard
Nous sommes entrés dans un mouvement qui est de l'ordre du religieux. Entrés dans la mécanique du sacrilège: la victime, dans nos sociétés, est entourée de l'aura du sacré. Du coup, l'écriture de l'histoire, la recherche universitaire, se retrouvent soumises à l'appréciation du législateur et du juge comme, autrefois, à celle de la Sorbonne ecclésiastique. Françoise Chandernagor
La Wokeité est la nouvelle religion, qui grandit plus vite et plus fort que le christianisme lui-même. Son sacerdoce dépasse le clergé et exerce beaucoup plus de pouvoir. La Silicon Valley est le nouveau Vatican et Amazon, Apple, Facebook, Google et Twitter les nouveaux évangiles. Victor Davis Hanson
Quand j'ai écrit mon livre, je suis retourné à Max Weber et à Alexis de Tocqueville, car tous deux avaient identifié l'importance fondamentale de l'anxiété spirituelle que nous éprouvons tous. Il me semble qu'à la fin du XXe siècle et au début du XXIe siècle, nous avons oublié la centralité de cette anxiété, de ces démons ou anges spirituels qui nous habitent. Ils nous gouvernent de manière profondément dangereuse. (…) Tocqueville avait saisi l'importance du fait religieux et de la panoplie des Églises protestantes qui ont défini la nation américaine. Il a montré que malgré leur nombre innombrable et leurs querelles, elles étaient parvenues à s'unir pour être ce qu'il appelait joliment «le courant central des manières et de la morale». Quelles que soient les empoignades entre anglicans épiscopaliens et congrégationalistes, entre congrégationalistes et presbytériens, entre presbytériens et baptistes, les protestants se sont combinés pour donner une forme à nos vies: celle des mariages, des baptêmes et des funérailles ; des familles, et même de la politique, en cela même que le protestantisme ne cesse d'affirmer qu'il y a quelque chose de plus important que la politique. Ce modèle a perduré jusqu'au milieu des années 1960. (…) Pour moi, c'est avant tout le mouvement de l'Évangile social qui a gagné les Églises protestantes, qui est à la racine de l'effondrement. (…) Mais ils n'ont pas été remplacés. Le résultat de tout cela, c'est que l'Église protestante américaine a connu un déclin catastrophique. En 1965, 50 % des Américains appartenaient à l'une des 8 Églises protestantes dominantes. Aujourd'hui, ce chiffre s'établit à 4 %!  (…) Une partie de ces protestants ont migré vers les Églises chrétiennes évangéliques, qui dans les années 1970, sous Jimmy Carter, ont émergé comme force politique. On a vu également un nombre surprenant de conversions au catholicisme, surtout chez les intellectuels. Mais la majorité sont devenus ce que j'appelle dans mon livre des «post-protestants», ce qui nous amène au décryptage des événements d'aujourd'hui. Ces post-protestants se sont approprié une série de thèmes empruntés à l'Évangile social de Walter Rauschenbusch. Quand vous reprenez les péchés sociaux qu'il faut selon lui rejeter pour accéder à une forme de rédemption – l'intolérance, le pouvoir, le militarisme, l'oppression de classe… vous retrouvez exactement les thèmes que brandissent les gens qui mettent aujourd'hui le feu à Portland et d'autres villes. Ce sont les post-protestants. Ils se sont juste débarrassés de Dieu! Quand je dis à mes étudiants qu'ils sont les héritiers de leurs grands-parents protestants, ils sont offensés. Mais ils ont exactement la même approche moralisatrice et le même sens exacerbé de leur importance, la même condescendance et le même sentiment de supériorité exaspérante et ridicule, que les protestants exprimaient notamment vis-à-vis des catholiques. (…) Mais ils ne le savent pas. En fait, l'état de l'Amérique a été toujours lié à l'état de la religion protestante. Les catholiques se sont fait une place mais le protestantisme a été le Mississippi qui a arrosé le pays. Et c'est toujours le cas! C'est juste que nous avons maintenant une Église du Christ sans le Christ. Cela veut dire qu'il n'y a pas de pardon possible. Dans la religion chrétienne, le péché originel est l'idée que vous êtes né coupable, que l'humanité hérite d'une tache qui corrompt nos désirs et nos actions. Mais le Christ paie les dettes du péché originel, nous en libérant. Si vous enlevez le Christ du tableau en revanche, vous obtenez… la culpabilité blanche et le racisme systémique. Bien sûr, les jeunes radicaux n'utilisent pas le mot «péché originel». Mais ils utilisent exactement les termes qui s'y appliquent. (…) Ils parlent d'«une tache reçue en héritage» qui «infecte votre esprit». C'est une idée très dangereuse, que les Églises canalisaient autrefois. Mais aujourd'hui que cette idée s'est échappée de l'Église, elle a gagné la rue et vous avez des meutes de post-protestants qui parcourent Washington DC, en s'en prenant à des gens dans des restaurants pour exiger d'eux qu'ils lèvent le poing. Leur conviction que l'Amérique est intrinsèquement corrompue par l'esclavage et n'a réalisé que le Mal, n'est pas enracinée dans des faits que l'on pourrait discuter, elle relève de la croyance religieuse. On exclut ceux qui ne se soumettent pas. On dérive vers une vision apocalyptique du monde qui n'est plus équilibrée par rien d'autre. Cela peut donner la pire forme d'environnementalisme, par exemple, parce que toutes les autres dimensions sont disqualifiées au nom de «la fin du monde». C'est l'idée chrétienne de l'apocalypse, mais dégagée du christianisme. Il y a des douzaines d'exemples de religiosité visibles dans le comportement des protestataires: ils s'allongent par terre face au sol et gémissent, comme des prêtres que l'on consacre dans l'Église catholique. Ils ont organisé une cérémonie à Portland durant laquelle ils ont lavé les pieds de personnes noires pour montrer leur repentir pour la culpabilité blanche. Ils s'agenouillent. Tout cela sans savoir que c'est religieux! C'est religieux parce que l'humanité est religieuse. Il y a une faim spirituelle à l'intérieur de nous, qui se manifeste de différentes manières, y compris la violence! Ces gens veulent un monde qui ait un sens, et ils ne l'ont pas. (…) Le marxisme est une religion par analogie. Certes, il porte cette idée d'une nouvelle naissance. Certaines personnes voulaient des certitudes et ne les trouvant plus dans leurs Églises, ils sont allés vers le marxisme. Mais en Amérique, c'est différent, car tout est centré sur le protestantisme. Dans L'Éthique protestante et l'esprit du capitalisme, Max Weber, avec génie et insolence, prend Marx et le met cul par-dessus tête. Marx avait dit que le protestantisme avait émergé à la faveur de changements économiques. Weber dit l'inverse. Ce n'est pas l'économie qui a transformé la religion, c'est la religion qui a transformé l'économie. Le protestantisme nous a donné le capitalisme, pas l'inverse! Parce que les puritains devaient épargner de l'argent pour assurer leur salut. Le ressort principal n'était pas l'économie mais la faim spirituelle, ce sentiment beaucoup plus profond, selon Weber. Une faim spirituelle a mené les gens vers le marxisme, et c'est la même faim spirituelle qui fait qu'ils sont dans les rues d'Amérique aujourd'hui. (…) Ces gens-là veulent être sûrs d'être de «bonnes personnes». Ils savent qu'ils sont de bonnes personnes s'ils sont opposés au racisme. Ils pensent être de bonnes personnes parce qu'ils sont opposés à la destruction de l'environnement. Ils veulent avoir la bonne «attitude», c'est la raison pour laquelle ceux qui n'ont pas la bonne attitude sont expulsés de leurs universités ou de leur travail pour des raisons dérisoires. Avant, on était exclu de l'Église, aujourd'hui, on est exclu de la vie publique… C'est pour cela que les gens qui soutiennent Trump, sont vus comme des «déplorables», comme disait Hillary Clinton, c'est-à-dire des gens qui ne peuvent être rachetés. Ils ont leur bible et leur fusil et ne suivent pas les commandements de la justice sociale. (…) Il faut comprendre que l'idéologie «woke» de la justice sociale a pénétré les institutions américaines à un point incroyable. Je n'imagine pas qu'un professeur ayant une chaire à la Sorbonne soit forcé d'assister à des classes obligatoires organisées pour le corps professoral sur leur «culpabilité blanche», et enseignées par des gens qui viennent à peine de finir le collège. Mais c'est la réalité des universités américaines. Un sondage récent a montré que la majorité des professeurs d'université ne disent rien. Ils abandonnent plutôt toute mention de tout sujet controversé. Pourtant, des études ont montré que la foule des vigies de Twitter qui obtient la tête des professeurs excommuniés, remplirait à peine la moitié d'un terrain de football universitaire! Il y a un manque de courage. (…)  mes étudiants, et tous ces post-protestants dont je vous parle, sont absolument convaincus que tous les gens qui ont précédé, étaient stupides et sans doute maléfiques. Ils ne croient plus au projet historique américain. Ils sont contre les «affinités électives» qui, selon Weber, nous ont donné la modernité: la science, le capitalisme, l'État-nation. Si la théorie de la physique de Newton, Principia, est un manuel de viol, comme l'a dit une universitaire féministe, si sa physique est l'invention d'un moyen de violer le monde, cela veut dire que la science est mauvaise. Si vous êtes soupçonneux de la science, du capitalisme, du protestantisme, si vous rejetez tous les moteurs de la modernité la seule chose qui reste, ce sont les péchés qui nous ont menés là où nous sommes. Pour sûr, nous en avons commis. Mais si on ne voit pas que ça, il n'y a plus d'échappatoire, plus de projet. Ce qui passe aujourd'hui est différent de 1968 en France, quand la remise en cause a finalement été absorbée dans quelque chose de plus large. Le mouvement actuel ne peut être absorbé car il vise à défaire les États-Unis dans ses fondements: l'État-nation, le capitalisme et la religion protestante. Mais comme les États-Unis n'ont pas d'histoire prémoderne, nous ne pouvons absorber un mouvement vraiment antimoderne. (…) Il y a une phrase de Heidegger qui dit que «seulement un Dieu pourrait nous sauver»! On a le sentiment qu'on est aux prémices d'une apocalypse, d'une guerre civile, d'une grande destruction de la modernité. Est-ce à cause de la trahison des clercs? Pour moi, l'incapacité des vieux libéraux à faire rempart contre les jeunes radicaux, est aujourd'hui le grand danger. Quand j'ai vu que de jeunes journalistes du New York Times avaient menacé de partir, parce qu'un responsable éditorial avait publié une tribune d'un sénateur américain qui leur déplaisait, j'ai été stupéfait. Je suis assez vieux pour savoir que dans le passé, la direction aurait immédiatement dit à ces jeunes journalistes de prendre la porte s'ils n'étaient pas contents. Mais ce qui s'est passé, c'est que le rédacteur en chef a été limogé. Joseph Bottum
Le procès controversé de Minneapolis porte moins sur les faits que sur l'exorcisation des démons racistes de l'Amérique (…) L'homicide involontaire (…) était la seule accusation initiale portée contre lui, et cela aurait été une affaire facile pour l'accusation. Mais comme une peine d'homicide involontaire ne serait passible que d'un maximum de 57 mois de prison, les procureurs ont ajouté des accusations de meurtre au troisième degré – portant la peine à 25 ans s'il est reconnu coupable. Il sera beaucoup plus difficile pour l'accusation de prouver au-delà d'un doute raisonnable que Chauvin est coupable de meurtre au troisième degré. Selon les directives du Minnesota, le meurtre au troisième degré se produit quand « le meurtre non intentionnel d'un autre [être humain] par le biais d'un acte éminemment dangereux est commis avec un esprit dépravé et sans égard pour la vie humaine ». Il est difficile de voir comment l'action de Chauvin s'inscrit dans cette définition. Il y a de sérieux doutes quant à savoir si l'action de Chauvin était en fait la seule cause de la mort de Floyd (il était intoxiqué au phénéthyle et à la méthamphétamine à l'époque), et il y a encore plus de doutes que cela était le résultat d'un acte dangereux commis avec un esprit dépravé; après tout, il semble que la police du Minnesota enseigne la technique consistant à restreindre les sujets en mettant un genou sur leur tête – même si, certes, Chauvin n'a pas suivi les directives jusqu'au bout. Pourtant, même si Chauvin était coupable des accusations portées contre lui, il serait toujours un bouc émissaire. Le célèbre critique culturel français René Girard a bâti toute sa réputation universitaire sur l'étude des processus de bouc émissaire. Il a réalisé que chaque fois que les sociétés sont menacées par des crises et des violences internes, certaines personnes sont choisies comme boucs émissaires. Elles sont accusées d'un fait, dûment punies (fréquemment exécutées), et ce faisant, la collectivité canalise ses propres violences constructives sur le bouc émissaire, et la paix revient. Pour Girard, dans la plupart des cas, les boucs émissaires sont innocents des charges retenues contre eux. Mais parfois, le bouc émissaire peut aussi cibler des coupables. Dans son livre intitulé Le bouc émissaire, Girard considère le cas d'un homme noir qui viole en fait une femme blanche et se fait lyncher pour cela. Ce noir serait-il un bouc émissaire, même s'il est coupable de viol ? Pour Girard, oui. En effet, à l'époque terrible du lynchage aux États-Unis, certains hommes noirs auraient pu violer des femmes blanches. Mais cela ne rendait nullement le lynchage moins criminel. Ces victimes de lynchage étaient ciblées en raison de leur couleur de peau. Les violeurs blancs, eux, n'étaient jamais lynchés, ce qui prouve que c'était à cause de la race, et non d'un crime particulier, qu'ils étaient brutalement pendus par des foules en colère. Chauvin peut être coupable ou non du meurtre au troisième degré. Mais il reste un bouc émissaire. La façon dont les médias attisent les flammes montre clairement qu'il sera probablement condamné, non pas en raison du poids des preuves, mais simplement parce que la foule a besoin d'être apaisée. Chauvin est jugé, non pas comme l'officier qui a mis le genou sur un homme en état d'arrestation, mais comme le représentant du mal le plus redouté dans le manuel de l'idéologie éveillée : le racisme. Après une histoire embarrassante d'esclavage et de ségrégation raciale, une grande partie du peuple américain veut se laver de sa culpabilité collective. Tout comme les anciens Israélites se débarrassaient de leur culpabilité en transférant leurs péchés sur Azazel – le bouc de Lévitique 6 – de nombreux Américains veulent à présent se débarrasser de leur culpabilité historique en la transférant sur Chauvin. Gabriel Andrade
Le facteur crucial de notre conquête du monde a plutôt été notre capacité de relier de nombreux humains les uns aux autres. Si, de nos jours, les humains dominent sans concurrence la planète, ce n'est pas que l'individu humain soit plus malin et agile de ses dix doigts que le chimpanzé ou le loup, mais parce qu'Homo sapiens est la seule espèce sur terre capable de coopérer en masse et en souplesse. L'intelligence et la fabrication d'outils ont été aussi manifestement très importants. (…) Si la coopération est la clé, pourquoi les fourmis et les abeilles n'ont-elles pas inventé la bombe atomique avant nous, alors même qu'elles ont appris à coopérer toutes ensemble des millions d'années plus tôt ? Parce que leur coopération manque de souplesse. Les abeilles coopèrent avec une grande sophistication, mais sont incapables de réinventer leur système social du jour au lendemain. Si une ruche faisait face à une nouvelle menace ou à une nouvelle opportunité, les abeilles seraient par exemple incapables de guillotiner la reine ou d'instaurer une République. Des mammifères sociaux comme les éléphants et les chimpanzés coopèrent bien plus souplement que les abeilles, mais ils ne le font qu'avec un petit nombre de camarades et de membres de leur famille. Leur coopération repose sur ce lien personnel. (…) Pour autant qu'on le sache, seul Sapiens est en mesure de coopérer très souplement avec d'innombrables inconnus. Yuval Noah Harari
La Roumanie communiste s'effondra quand 80 000 personnes, sur la place centrale de Bucarest, comprirent qu'elles étaient beaucoup plus fortes que le vieil homme à la toque de fourrure sur le balcon. Ce qui est vraiment stupéfiant, cependant, ce n'est pas cet instant où le système s'est effondré, mais qu'il ait réussi à survivre des décennies durant. Pourquoi les révolutions sont-elles si rares ? Pourquoi les masses passent-elles des siècles à applaudir et acclamer, à faire tout ce que leur ordonne l'homme au balcon, alors même qu'elles pourraient en théorie charger à tout moment et le tailler en pièces ? Ceauşescu et les siens dominèrent trois décennies durant vingt millions de Roumains en remplissant trois conditions incontournables. Premièrement, ils placèrent de fidèles apparatchiks communistes à la tête de tous les réseaux de coopération, comme l'armée, les syndicats et même les associations sportives. Deuxièmement, ils empêchèrent la création d'organisations rivales – politiques, économiques et sociales – susceptibles de servir de base à une coopération anticommuniste. Troisièmement, ils comptèrent sur le soutien des partis frères d'Union soviétique et d'Europe de l'Est. (…) Ceauşescu ne perdit le pouvoir que le jour où ces trois conditions cessèrent d'être réunies. À la fin des années 1980, l'Union soviétique retira sa protection, et les régimes communistes commencèrent à tomber comme des dominos. En décembre 1989, Ceauşescu ne pouvait espérer aucune aide extérieure. Bien au contraire, les révolutions des paysans voisins donnèrent du cœur à l'opposition locale. Deuxièmement, le parti communiste lui-même commença à se scinder en camps rivaux, les modérés souhaitant se débarrasser de Ceauşescu et initier des réformes avant qu'il ne fût trop tard. Troisièmement, en organisant la réunion de soutien de Bucarest et en la diffusant à la télévision, Ceauşescu fournit aux révolutionnaires l'occasion idéale de découvrir leur pouvoir et de manifester contre lui. Quel moyen plus rapide de propager la révolution que de la montrer à la télévision ? Pourtant, quand le pouvoir échappa aux mains de l'organisateur maladroit sur son balcon, ce ne sont pas les masses populaires de la place qui le récupérèrent. (…) de même que dans la Russie de 1917, le pouvoir échut à un petit groupe d'acteurs politiques qui avaient pour seul atout d'être organisés. La révolution roumaine fut piratée par le Front de salut national (FSN) autoproclamé, qui n'était en réalité qu'un écran de fumée dissimulant l'aile modérée du parti communiste. (…) formé de cadres moyens du parti et dirigé par Ion Iliescu, ancien membre du Comité central du PC et un temps responsable de la propagande. Iliescu et ses camarades du FSN se métamorphosèrent en démocrates, proclamèrent devant tous les micros qu'ils étaient les chefs de la révolution, puis usèrent de leur longue expérience et de leurs réseaux de copains pour prendre le contrôle du pays et se mettre ses ressources dans la poche. (…) Ion Iliescu fut élu président ; ses collègues devinrent ministres, parlementaires, directeurs de banque et multimillionnaires. La nouvelle élite roumaine qui contrôle aujourd'hui encore le pays se compose essentiellement des anciens communistes et de leurs familles. Yuval Harari
Attention: un bouc émissaire peut en cacher bien d'autres !
Au lendemain d'un verdict qui par son unanimité, sa rapidité, sa prédictiblité, son effet cathartique …
Comme, sur fond de crise sanitaire en ces temps où la blancheur de peau et la profession de policier sont devenues les pires tares, les traits distinctifs de sa victime …
Au terme de mois d'émeutes et de pillage et d'une campagne médiatico-politique proprement orchestrée jusqu'au plus haut niveau de l'appareil d'Etat…
Pour comme souvent, couleur de l'impétrant comprise, un banal refus d'optempérer tournant à la tragédie, suite à la malheureuse combinaison de certaines fragilités latentes et de la suringestion de drogues de celui-ci …
Avec les conséquences, que l'on sait, sur les forces de police et les résidents des quartiers les plus vulnérables …
Aura jusqu'au dernier jour, au point même d'en inquiéter le juge et selon les mots mêmes de la présidente de la Chambre des représentants …
Pris toutes les caractéristiques d'une expulsion de bouc émissaire réussie …
Comment ne pas voir …
Quelques mois après son accession aux pleins pouvoirs politiques …
Via l'instrumentalisation du virus chinois et de la mort accidentelle de George Floyd …
Et, entre deux mascarades de procédures de destitution, l'élection volée de Joe Biden …
L'apothéose de cette  idéologie « woke » du racisme antiraciste et de la censure politiquement correcte …
Qui fonds de commerce d'une véritable « génération de chasseurs d'ambulances » condamnée à rejouer éternellement les luttes du passé …
Sur le dos toujours plus large des véritables victimes qu'elle encourage ainsi dans le refus souvent tragique d'obtempérer lors de leurs affrontements avec la police …
Avait patiemment pendant des décennies conquis l'université et les grands médias, puis ces dernières années les réseaux sociaux …?
Et comment ne pas repenser …
Avec le dernier best-seller de l'historien israélien Yuval Harari (« Homo deus »)…
Même si en bon postmoderne il en évacue totalement la dimension pourtant évidemment sacrificielle et quasi-religieuse …
A cette singulière capacité humaine de coopérer en masse et en souplesse …
Qui permet en certes de rares occasions et via une simple poignée d'hommes …
De produire le meilleur comme avec le processus civilisateur introduit par la révélation judéo-chrétienne …
Mais aussi pour peu que l'organisation soit suffisamment efficace et flexible ….
Comme avec leurs lots d'exécutions et de purges l'a tant de fois montré l'histoire …
Ou, entre les deux, de véritables trafics d'êtres humains …
De la France de 1789 et la Russie de 1917 …
A la Roumanie de 1989 ou l'Egypte de 2011 …
Etre si facilement détournée ?
Yuval Noah Harari
Homo deus
2015
Pour monter une révolution, le nombre ne suffit jamais. Les révolutions sont généralement l'œuvre de petits réseaux d'agitateurs, non des masses. Si vous voulez lancer une révolution, ne vous demandez pas : « Combien de gens soutiennent mes idées ? », mais plutôt : « Parmi mes partisans, combien sont capables de coopérer efficacement ? » La révolution russe a fini par éclater non pas le jour où 180 millions de paysans se sont soulevés contre le tsar, mais quand une poignée de communistes se sont trouvés au bon endroit au bon moment. Début 1917, alors que l'aristocratie et la bourgeoisie russes comptaient au moins trois millions de personnes, la fraction bolchévique de Lénine (qui deviendrait le parti communiste) ne dépassait pas les 23 000 militants. Les communistes n'en prirent pas moins le contrôle de l'immense Empire russe, parce qu'ils surent s'organiser. Quand l'autorité échappa aux mains décrépites du tsar et à celles tout aussi tremblantes du gouvernement provisoire de Kerenski, les communistes s'en saisirent sans attendre, s'emparant des rênes du pouvoir tel un bulldog qui referme ses crocs sur un os.
Les communistes ne devaient relâcher leur emprise qu'à la fin des années 1980. L'efficacité de leur organisation leur permit de conserver le pouvoir plus de sept longues décennies, et s'ils finirent par tomber, ce fut en raison de leur organisation défaillante. Le 21 décembre 1989, Nicolae Ceauşescu, le dictateur roumain, organisa une grande manifestation de soutien au centre de Bucarest. Au cours des mois précédents, l'Union soviétique avait retiré son soutien aux régimes communistes d'Europe de l'Est, le mur de Berlin était tombé, et des révolutions avaient balayé la Pologne, l'Allemagne de l'Est, la Hongrie, la Bulgarie et la Tchécoslovaquie. Ceauşescu, qui dirigeait son pays depuis 1965, pensait pouvoir résister au tsunami, alors même que des émeutes contre son régime avaient éclaté dans la ville de Timişoara le 17 décembre. Voulant contre-attaquer, Ceauşescu organisa un vaste rassemblement à Bucarest afin de prouver aux Roumains et au reste du monde que la majorité de la population continuait de l'aimer, ou tout au moins de le craindre. L'appareil du parti qui se fissurait mobilisa 80 000 personnes sur la place centrale de la ville ; les citoyens roumains reçurent pour consigne de cesser toute activité et d'allumer leur poste de radio ou de télévision.
Sous les vivats d'une foule apparemment enthousiaste, Ceauşescu se présenta au balcon dominant la place, comme il l'avait fait à maintes reprises au cours des précédentes décennies. Flanqué de son épouse Elena, de dirigeants du parti et d'une bande de gardes du corps, il se mit à prononcer un de ces discours monotones qui étaient sa marque de fabrique, regardant d'un air très satisfait la foule qui applaudissait mécaniquement. Puis quelque chose dérapa. Vous pouvez le voir sur YouTube. Il vous suffit de taper « Ceauşescu, dernier discours », et de regarder l'histoire en action.
La vidéo YouTube montre Ceauşescu qui commence une énième longue phrase : « Je tiens à remercier les initiateurs et organisateurs de ce grand événement à Bucarest, y voyant un… » Puis il se tait, les yeux grands ouverts, et se fige, incrédule. Dans cette fraction de seconde, on assiste à l'effondrement de tout un monde. Dans le public, quelqu'un a hué. On débat encore aujourd'hui de l'identité de celui qui, le premier, a osé huer. Puis une autre personne a fait de même, puis une autre, et encore une autre ; quelques secondes plus tard, la masse se mit à siffler, crier des injures et scander « Ti-mi-şoa-ra ! Ti-mi-şoa-ra ! »
Tout cela se produisit en direct à la télévision roumaine sous les yeux des trois quarts de la population, scotchée au petit écran, le cœur battant la chamade. La Securitate, la sinistre police secrète, ordonna aussitôt l'arrêt de la retransmission, mais les équipes de télévision refusèrent d'obtempérer et l'interruption fut très brève. Le cameraman pointa la caméra vers le ciel, en sorte que les téléspectateurs ne puissent pas voir la panique gagnant les dirigeants du parti sur le balcon, mais le preneur de son continua d'enregistrer, et les techniciens de retransmettre la scène après un arrêt d'à peine plus d'une minute. La foule continuait à huer et Ceauşescu à crier « Hello ! Hello ! Hello ! », comme si le problème venait du micro. Sa femme Elena se mit à réprimander le public :« Taisez-vous ! Taisez-vous ! », jusqu'à ce que Ceauşescu se tourne vers elle et lui crie au vu et au su de tous : « Tais-toi ! » Après quoi il en appela à la foule déchaînée de la place en l'implorant : « Camarades ! Camarades ! Du calme, camarades ! »
Mais les camarades ne voulaient pas se calmer. La Roumanie communiste s'effondra quand 80 000 personnes, sur la place centrale de Bucarest, comprirent qu'elles étaient beaucoup plus fortes que le vieil homme à la toque de fourrure sur le balcon. Ce qui est vraiment stupéfiant, cependant, ce n'est pas cet instant où le système s'est effondré, mais qu'il ait réussi à survivre des décennies durant. Pourquoi les révolutions sont-elles si rares ? Pourquoi les masses passent-elles des siècles à applaudir et acclamer, à faire tout ce que leur ordonne l'homme au balcon, alors même qu'elles pourraient en théorie charger à tout moment et le tailler en pièces ?
Ceauşescu et les siens dominèrent trois décennies durant vingt millions de Roumains en remplissant trois conditions incontournables. Premièrement, ils placèrent de fidèles apparatchiks communistes à la tête de tous les réseaux de coopération, comme l'armée, les syndicats et même les associations sportives. Deuxièmement, ils empêchèrent la création d'organisations rivales – politiques, économiques et sociales – susceptibles de servir de base à une coopération anticommuniste. Troisièmement, ils comptèrent sur le soutien des partis frères d'Union soviétique et d'Europe de l'Est. Malgré des tensions occasionnelles, ces partis s'entraidèrent en cas de besoin ou, tout au moins, veillèrent à ce qu'aucun intrus ne vienne perturber le paradis socialiste. Dans ces conditions, malgré les épreuves et les souffrances que leur infligea l'élite dirigeante, les vingt millions de Roumains ne réussirent à organiser aucune opposition efficace.
Ceauşescu ne perdit le pouvoir que le jour où ces trois conditions cessèrent d'être réunies. À la fin des années 1980, l'Union soviétique retira sa protection, et les régimes communistes commencèrent à tomber comme des dominos. En décembre 1989, Ceauşescu ne pouvait espérer aucune aide extérieure. Bien au contraire, les révolutions des paysans voisins donnèrent du cœur à l'opposition locale. Deuxièmement, le parti communiste lui-même commença à se scinder en camps rivaux, les modérés souhaitant se débarrasser de Ceauşescu et initier des réformes avant qu'il ne fût trop tard. Troisièmement, en organisant la réunion de soutien de Bucarest et en la diffusant à la télévision, Ceauşescu fournit aux révolutionnaires l'occasion idéale de découvrir leur pouvoir et de manifester contre lui. Quel moyen plus rapide de propager la révolution que de la montrer à la télévision ?
Pourtant, quand le pouvoir échappa aux mains de l'organisateur maladroit sur son balcon, ce ne sont pas les masses populaires de la place qui le récupérèrent. Bien que nombreuse et enthousiaste, la foule ne savait pas s'organiser. Dès lors, de même que dans la Russie de 1917, le pouvoir échut à un petit groupe d'acteurs politiques qui avaient pour seul atout d'être organisés. La révolution roumaine fut piratée par le Front de salut national (FSN) autoproclamé, qui n'était en réalité qu'un écran de fumée dissimulant l'aile modérée du parti communiste. Le Front n'avait pas de lien véritable avec la foule des manifestants. Il était formé de cadres moyens du parti et dirigé par Ion Iliescu, ancien membre du Comité central du PC et un temps responsable de la propagande. Iliescu et ses camarades du FSN se métamorphosèrent en démocrates, proclamèrent devant tous les micros qu'ils étaient les chefs de la révolution, puis usèrent de leur longue expérience et de leurs réseaux de copains pour prendre le contrôle du pays et se mettre ses ressources dans la poche.
Dans la Roumanie communiste, l'État possédait presque tout. La Roumanie démocratique s'empressa de privatiser tous ses actifs, les vendant à des prix sacrifiés aux anciens communistes qui furent les seuls à comprendre ce qui se passait et s'aidèrent mutuellement à constituer leur magot. Les entreprises d'État qui contrôlaient l'infrastructure et les ressources naturelles furent bradées à d'anciens cadres communistes, tandis que les fantassins du parti achetaient maisons et appartements pour quelques sous.
Ion Iliescu fut élu président ; ses collègues devinrent ministres, parlementaires, directeurs de banque et multimillionnaires. La nouvelle élite roumaine qui contrôle aujourd'hui encore le pays se compose essentiellement des anciens communistes et de leurs familles. Les masses qui ont risqué leur peau à Timişoara et Bucarest ont dû se contenter des restes parce qu'elles n'ont pas su coopérer ni créer une organisation efficace pour prendre en main leurs intérêts.
La révolution égyptienne de 2011 a connu le même destin. Ce que la télévision avait fait en 1989, Facebook et Twitter l'ont fait en 2011. Les nouveaux médias ont aidé les masses à coordonner leurs activités : des milliers de gens ont inondé les rues et les places au bon moment et renversé le régime de Moubarak. Toutefois, faire descendre 100 000 personnes sur la place Tahrir est une chose ; c'en est une autre de s'emparer de la machine politique, de serrer les bonnes mains dans les bonnes arrière-salles et de diriger efficacement un pays. Dès lors, quand Moubarak est tombé, les manifestants n'ont pas pu combler le vide. L'Égypte n'avait que deux institutions assez organisées pour diriger le pays : l'armée et les Frères musulmans. La révolution a donc été récupérée d'abord par les Frères musulmans, puis par l'armée.
Les ex-communistes roumains et les généraux égyptiens n'étaient pas plus intelligents ou habiles que les anciens dictateurs ou les manifestants de Bucarest ou du Caire. Leur avantage résidait dans une coopération tout en souplesse. Ils coopéraient mieux que les foules et étaient disposés à se montrer bien plus souples que des hommes rigides comme Ceauşescu et Moubarak.
Voir aussi:
Mort de George Floyd : l'avocat de Derek Chauvin demande l'acquittement
Après l'ultime journée du procès, les jurés se sont retirés pour délibérer. Ils devront rendre un verdict unanime pour chacun des trois chefs d'inculpation. Tout autre scénario qu'une condamnation inquiète les autorités locales.
George Floyd «a appelé à l'aide dans son dernier souffle» avant de mourir sous le genou de Derek Chauvin, a affirmé lundi 19 avril le procureur dans son réquisitoire contre le policier accusé d'avoir tué le quadragénaire afro-américain le 25 mai 2020 à Minneapolis. «George Floyd a supplié jusqu'à ce qu'il ne puisse plus parler», a dit Steve Schleicher au jury. «Il fallait juste un peu de compassion, et personne n'en a montré ce jour-là», a ajouté le procureur.
Le policier blanc de 45 ans est jugé pour meurtre, homicide involontaire et violences volontaires ayant entraîné la mort de George Floyd, qui avait été interpellé pour une infraction mineure. Pendant plus de neuf minutes, il avait maintenu un genou sur le cou du quadragénaire qui était allongé sur le ventre, les mains menottées dans le dos. Sa mort a suscité des manifestations antiracistes d'une ampleur historique et une vague d'indignation mondiale contre les brutalités policières.
«Il a appelé à l'aide dans son dernier souffle mais l'agent n'a pas aidé, l'accusé est resté sur lui», a rappelé le procureur, affirmant que le policier avait enfreint le code de la police de Minneapolis en matière d'usage de la force. «George Floyd n'était une menace pour personne, il ne tentait de faire de mal à personne», a-t-il dit. Il a aussi fustigé l'inaction du policier, qui n'a rien fait pour ranimer George Floyd. «En tant que premier secours, vous devez faire un massage cardiaque, il ne l'a pas fait alors qu'il était formé à cela», a lancé le procureur. «L'accusé n'est pas jugé parce qu'il est policier» mais «il est jugé pour ce qu'il a fait», a souligné Steve Schleicher, estimant que Derek Chauvin avait «trahi son insigne».
L'avocat de Derek Chauvin a pour sa part demandé l'acquittement de son client. L'accusation «a échoué à apporter la preuve au-delà du doute raisonnable et Derek Chauvin doit par conséquent être déclaré non-coupable», a affirmé l'avocat du policier, Eric Nelson, après près de trois heures de plaidoirie. Le procès se tient dans un climat de fortes tensions, après la mort récente d'un jeune homme noir lors d'un contrôle routier près de Minneapolis. «C'était un meurtre, l'accusé est coupable des trois chefs d'accusation et il n'y a aucune excuse», a asséné le procureur en conclusion de son réquisitoire, qui a duré plus d'une heure et demie.
Le risque d'un verdict «nul»
Pour l'accusation, qui a appelé à la barre près de 40 témoins, c'est bien le policier qui a tué George Floyd, qui ne «pouvait pas respirer». Il est mort d'un «manque d'oxygène» provoqué par la pression de Derek Chauvin sur son cou et son dos, ont expliqué plusieurs médecins. L'Afro-Américain avait des problèmes cardiaques mais même une personne en bonne santé «serait morte de ce que George Floyd a subi», a affirmé le pneumologue Martin Tobin. Pour David Schultz, professeur de droit à l'université du Minnesota, les procureurs «ont fait du très bon travail» pour démontrer que le policier n'avait pas agi «de manière raisonnable».
Selon Eric Nelson, George Floyd est mort d'une crise cardiaque due à des problèmes de cœur, aggravés par la consommation de fentanyl, un opiacé, et de méthamphétamine, un stimulant, et par l'inhalation de gaz d'échappement pendant qu'il était allongé au sol. D'après la défense, le policier a utilisé une procédure autorisée pour maîtriser un individu qui se débattait et le maintenir au sol. Elle évoque aussi une «foule hostile» qui représentait une «menace» et aurait détourné l'attention du policier du sort de George Floyd. Derek Chauvin, lui, a refusé de s'expliquer, usant du droit de tout accusé aux États-Unis à ne pas apporter de témoignage susceptible de l'incriminer.
Le jury, qui s'est retiré lundi pour délibérer, doit rendre un verdict unanime sur chacune des trois charges. «Vous devez être absolument impartiaux», leur a dit le juge Peter Cahill, qui les a invités à «examiner les preuves, de les soupeser et d'appliquer la loi». Cela pourrait prendre des heures, des jours, voire des semaines. Les condamnations de policiers pour meurtre sont très rares, les jurés ayant tendance à leur octroyer le bénéfice du doute. Si le jury ne parvient pas à se mettre d'accord sur l'ensemble des charges, le procès sera déclaré «nul». Tout autre scénario qu'une condamnation inquiète les autorités locales.
La tension est très forte à Minneapolis, qui s'était déjà embrasée après la mort de George Floyd. Plus de 400 personnes ont défilé lundi dans les rues de la ville pour demander la condamnation de Derek Chauvin, chantant «le monde observe, nous observons, faites ce qui est juste». Marchant derrière une banderole réclamant «justice pour George Floyd», ils ont croisé sur leur chemin des soldats de la Garde nationale, les observant près de véhicules blindés. Tenue de camouflage, et fusil mitrailleur en bandoulière, ces militaires patrouillent depuis plusieurs semaines dans les rues de la ville. La mort récente de Daunte Wright, un jeune Afro-Américain d'une vingtaine d'années tué par une policière blanche lors d'un banal contrôle routier dans la banlieue de Minneapolis, n'a fait qu'ajouter à la tension qui règne depuis le début du procès.
Rodney Floyd, l'un des frères de George, a fait part plus tôt dans la journée, de sa gratitude pour les messages de soutien «venus du monde entier» à sa famille, dont plusieurs membres ont suivi les débats depuis le 29 mars. «J'espère que les jurés vont rendre le bon verdict», déclare Courtenay Carver, un travailleur social afro-américain de 56 ans. «Nous nous préparons au pire», confiait Janay Clanton, une habitante de Minneapolis. «Tout va exploser», a même prédit la sexagénaire, si Derek Chauvin n'est pas reconnu coupable. L'issue du procès aura aussi un impact sur celui de trois autres agents qui doivent être jugés en août pour «complicité de meurtre».
Voir encore:
Powerful Evidence That George Floyd Resisted Arrest 
The case is more complicated than prosecutors would have it.
Andrew C. McCarthy
National Review
April 1, 2021
George Floyd forcibly resisted arrest. He did not verbally threaten the arresting officers, but he used significant force against them to try to prevent being taken into custody. He did not merely refuse to comply with their directives.
That was the upshot of Wednesday, the third day of the Derek Chauvin trial, in which the fired officer is charged with two counts of murdering Floyd, as well as with a count of negligently causing his death (manslaughter).
Though prosecutors tried some misdirection, the video and audio recordings are clear: Floyd, at six-foot, four-inches and 223 pounds (according to the autopsy report), was so determined not to be placed in the back of the squad car that, even though he was handcuffed, four grown men — police officers trained in the use of force, and pushing and pulling for all they were worth — could not get him to take a seated position.
This does not mean the officers' prolonged restraint of Floyd later on, as his life faded, was justified. That is the central issue the jury will have to resolve. But the latest evidence helps better explain what preceded the infamous and grim video footage of Floyd under Chauvin's knee.
Notably, Floyd's now-famous statements that he could not breathe and that police were killing him, as well as his cries for his mother, were not just reactions — as prosecutors and political activists have framed it — to his being placed in a neck hold by Chauvin after police put him in a dangerous prone position on the street. In reality, Floyd began calling for his mother, and crying out that he could not breathe and was going to die, while police were trying to get him to sit in the back of the squad car. Those claims may have been sincere, but if so, they were spurred by what Floyd maintained were his "claustrophobia" and anxiety over being taken into custody, not by the neck hold in which Chauvin subsequently placed him.
What's more, it was not the idea of the arresting officers to place Floyd in a prone position on the street. Rather, after propelling his way out of the squad-car rear seat that four cops unsuccessfully struggled to place him in, Floyd insisted that he preferred to lie down on the street. The police restrained him in the position in which he put himself, which was not the position they wanted him in (they wanted him in the car). Reasonably convinced that Floyd was high on drugs (a conclusion supported by his erratic behavior, the accounts of witnesses, and later toxicology tests), the police called for paramedics to take him to a hospital, rather than continuing to try to thrust him in the squad car and take him into police custody.
That is, the police accused of murdering Floyd actually summoned medical help out of concern over his condition.
Furthermore, unlike the state's preferred evidence, which is peppered with the barbs of bystanders who were not participants in the officers' initial interactions with Floyd, the recorded evidence introduced Wednesday showed that police were worried about both Floyd's medical condition and the possibility that, under the influence of drugs, he could suddenly come to and again become aggressively resistant — under circumstances where they'd already been unable to control him.
That was the bottom line of Wednesday's presentation of evidence. Unlike the first two days of trial, which focused on recordings of the last nine minutes and 29 seconds of Floyd's encounter with the police (i.e., the part when he was lying on the street), prosecutors introduced the proof of what happened before that encounter because they had to, not because they wanted to. Had they withheld it, Chauvin's lawyer Eric Nelson would have anxiously presented it during the defense case.
Mindful that Wednesday's evidence would hurt their case, prosecutors tried to dilute its impact by presenting it through witnesses highly sympathetic to Floyd.
The best example of this was Charles McMillian, a 61-year-old who described himself as a "nosy" neighborhood elder. He wandered over to watch as police were trying to put Floyd in the squad car. Though McMillian was not acquainted with Floyd, he intervened and tried to help the situation. Without going into personal detail, he said he has had encounters with police and believes, once a person is in handcuffs, he is under arrest and there is no point doing anything other than cooperating because "you can't win." So, as police were trying to get Floyd to sit in the back of the squad car, and Floyd was refusing to cooperate, McMillian pleaded with him, from about ten feet away, to submit because "you can't win." Floyd, who was already complaining that he could not breathe, responded, "I'm not trying to win."
At that point in the testimony, while the video was playing for the jury, McMillian got deeply upset and began to weep. Prosecutor Erin Eldridge repeatedly asked him if he was all right, reassured him that she knew it was difficult to testify, and brought him water, while McMillian grabbed liberally from a box of handkerchiefs, blew his nose, dabbed his eyes, and had great difficulty composing himself.
It was riveting . . . except that it riveted one's attention away from was what was going on in the video. In this recording, while it was difficult to see the individual players, it was obvious that Floyd was struggling wildly with the police, and that the squad car was rocking violently.
As the video played and McMillian broke down, Eldridge asked the witness, "Can you explain what you're feeling at this moment?" The question was irrelevant and absurdly prejudicial, but Chauvin's counsel did not object, plainly not wanting to appear heartless in front of the jury. This is the state's approach to the jury: Decide the case based on the nine minutes and 29 seconds we have emphasized; as for everything else, go with how you feel, and don't worry so much about what you see.
Nevertheless, there were no Floyd sympathizers to put on the stand for the police-controlled recordings (from surveillance and body-worn cameras). They had to be admitted through a police administrative officer who had no direct involvement in the investigation. The jury watched these recordings without interruption or witness narration. They more clearly showed Floyd forcibly resisting arrest. The recordings also undermined the claim by off-duty firefighter Genevieve Hansen (an eyewitness who testified Monday) that she believed the cops were pressing their full body weights on Floyd. (On cross-examination, Hansen ultimately admitted that she had exaggerated the number of police; that from her vantage point, she couldn't see two of them at all from the shoulders down; and that she only saw Chauvin for about four minutes from a partially obstructed view). Police surveillance video showed that the cops were not pressing body weight heavily on Floyd; were communicating with each other about his well-being as they waited for the ambulance they'd called; and were concerned about his drug use, fearing he could suddenly revive and start resisting again.
The other significant testimony on Wednesday centered on Floyd's passing of a counterfeit $20 to purchase cigarettes while he was patently high on drugs at Cup Foods. Again, the prosecutors presented this evidence that casts Floyd in a bad light through a sympathetic witness — indeed, a remorseful one: 19-year-old Christopher Martin, the Cup Foods cashier who, given the tragedy that ensued, now deeply regrets that he reported the phony money to his manager. (He says, under store policy, the loss would have come out of his pocket.)
The prosecutors' position on the counterfeiting arrest has been not only disingenuous but unfairly prejudicial. They have suggested that it is not certain Floyd passed a counterfeit bill, and that even if he did, it was not a serious offense. To the contrary, Martin's testimony made it abundantly clear that the bill was fake, (Martin himself recognized it immediately, and Floyd and his companions had at least one other fake bill in the car). More to the point, an arrest is either lawful or it is not. If it is a lawful arrest, the police have the discretion to take the suspect into custody — even if it later turns out that the case is dismissed without charges.
The state has not dared to claim that the police had no legal basis to arrest Floyd for passing counterfeit U.S. currency — which is a crime under both state and federal law. Moreover, in the course of arresting Floyd, the police would have found illegal drugs in his possession. That would have been another basis for arresting him — and could have been a serious issue in light of Floyd's extensive criminal history and the likelihood that he was the driver of the car in which he was seated in the driver's seat when arrested.
No one is saying these are the crimes of the century. But the police clearly had a lawful basis to arrest Floyd and take him into custody. Once police exercised that lawful prerogative, Floyd's duty was to submit peacefully; resisting arrest was an additional crime.
Yet, prosecutors have indicated to the jury that the arrest of Floyd and effort to take him into custody was a gross overreaction that should be considered in assessing whether the police use of force was excessive. That is wrong, the prosecutors well know it is wrong, and Judge Peter Cahill should not let them do it. Excessive force is a matter of whether police used materially more force than was necessary to effect a lawful arrest. The question for the jury is not whether the arrest itself was excessive.
To be sure, none of this would excuse Chauvin's placing Floyd in a continuous neck hold for several minutes after he was subdued, unresponsive, and appeared to have no pulse. Even if they were worried in good faith that Floyd could revive and become aggressive, the police could have held him in a more comfortable breathing position. Prosecutors have been adamant that their use-of-force experts will testify that Chauvin's neck hold was against police training under the circumstances.
That said, Wednesday's evidence puts a different light on Floyd's complaints about not being able to breathe, about how he came to be restrained in a prone position on the street, and about whether the police exhibited depraved indifference to his life. The case is more complicated than prosecutors would have it.
Voir enfin:
Even if he's guilty, Derek Chauvin is a scapegoat
The controversial trial in Minneapolis is less about about the facts and more about exorcising America's racist demons
In the Gospel of John, which was read in many churches last week, the High Priest Caiaphas pronounces the infamous words, "You do not realize that it is better for you that one man die for the people than that the whole nation perish." Caiaphas seems to imply that even if Jesus were innocent, he still ought to be killed in order to save the nation.
In other words, Caiaphas is happy to turn Jesus into a scapegoat.
In the Derek Chauvin trial— the police officer who is accused of killing George Floyd— the jury will likely face a similar dilemma. If Chauvin is found not guilty, a new wave of riots will most likely follow. If a juror in good conscience believes that the prosecution has not proven its case beyond a reasonable doubt, he or she will still have to consider Caiaphas' dilemma: even if Chauvin is not guilty, must he be acquitted?
There is immense pressure for the jury to reason as Caiaphas did. The media has sent subtle— and not so subtle— messages, warning audiences that anything short of a full conviction will lead to fatalities and  massive destruction of property. So, basically, it is the jury's duty to prevent riots from happening, and to do that, they must convict Chauvin. In so doing, Chauvin will become the sacrificial lamb whose imprisonment will save the nation.
Now, it might be easily objected that whereas Jesus preached love, Chauvin killed a man with his knee. Unlike Jesus, Chauvin is not a scapegoat, because whereas the former was innocent, the latter is really guilty.
This would be true, were Chauvin charged only with manslaughter. Indeed, that was the sole initial charge brought against him, and that would have been an easy case for the prosecution. But since a manslaughter sentence would only carry a maximum of 57 months in prison, prosecutors added charges of third-degree murder — if found guilty, the sentence would be 25 years.
It will be much harder for the prosecution to prove beyond a reasonable doubt that Chauvin is guilty of third-degree murder. According to Minnesota guidelines, third-degree murder happens as "the unintentional killing of another [human being] through an eminently dangerous act committed with a depraved mind and without regard for human life." It is hard to see how Chauvin's action fits into this definition.
There are serious doubts about whether Chauvin's action was actually the sole cause of Floyd's death (he was intoxicated with phenethyl and methamphetamine at the time), and there are even greater doubts that this was a result of a dangerous act committed with a depraved mind; after all, it appears that the Minnesota Police does teach the technique of restraining subjects by putting a knee on the head­— even if, admittedly, Chauvin did not follow the guidelines thoroughly.
Yet, even if Chauvin were guilty of the charges brought against him, he would still be a scapegoat.
Renowned French cultural critic René Girard made an academic living by studying scapegoating processes. He came to realize that whenever societies are threatened by crises and inner violence, certain people are selected as scapegoats. They are accused of some deed, duly punished (frequently executed), and in so doing, the collectivity channels its own destructive violence towards the scapegoat, and peace returns.
According to Girard, in most cases, scapegoats are innocent of the charges brought against them. But sometimes, scapegoating can also target guilty parties. In this book The Scapegoat, Girard considers the case of a black male who actually rapes a white female, and is lynched for it. Would that black male be a scapegoat, even if he is guilty of rape? According to Girard, yes, he would. Indeed, during the terrible era of lynching in the United States, some black men might have raped some white women. But that in no way made lynching less of a crime. These victims of lynching were targeted because of their skin colour. White rapists were never lynched, and that proves that it was because of race, and not a particular crime, that they were brutally hanged by mobs.
Chauvin may or may not be guilty of third-degree murder. But he is still a scapegoat.
The way media is fuming the flames makes it clear that he will likely be convicted, not because of the weight of the evidence, but simply, because the mob needs to be appeased. Chauvin is being judged, not as the officer who put the knee on a man under arrest, but as the representative of the most feared evil in the handbook of woke ideology: racism.
After an embarrassing history of slavery and racial segregation, a large section of the American people wants to cleanse its collective guilt. Just as the ancient Israelites cleansed their guilt by transferring their sins to Azazel— the goat of Leviticus 6— many Americans now want to cleanse their historical guilt by transferring it to Chauvin.
One can only hope that the jury refuses to play this scapegoating game, and decides Chauvin's fate solely on the basis of evidence.
Voir par ailleurs:
The Cold War's Strangest Bedfellows How Romania Sold Its Jews to Israel, and What It Got in Return
Gal Beckerman
Forward
February 11, 2005
The Ransom of the Jews: The Story of The Extraordinary Secret Bargain Between Romania and Israel
Radu Ioanid
Ivan R. Dee, 254 pages, $26.
* * *|
Surely the Cold War never produced stranger bedfellows than Shaike Dan and General Gheorghe Marcu. Dan, a Jew from Bessarabia, parachuted into Romania at the close of World War II to help smuggle Jews into Palestine, eventually becoming an adviser to Israeli prime ministers and a critical Secret Service operative in Eastern Europe. Marcu was a life-long Romanian Communist and a high-ranking member in the Securitate, Romania's much-feared secret service. Throughout the 1970s, these two men met monthly at Romanian embassies in Austria and Switzerland — not dressed in trench coats on foggy evenings, but situated in offices, chatting with the familiar banter of old business partners. Dan always carried a suitcase (Samsonite was the preferred brand) filled with tens of thousands of dollars. Marcu came with a list of names.
Romania was selling its Jews, and Israel was buying.
As Radu Ioanid describes it in his new book, "The Ransom of the Jews," Dan and Marcu were at the fulcrum of a bizarre arrangement that lasted through most of the Cold War, wherein Israel propped up Romania's loopy totalitarian regime with a steady stream of needed cash in exchange for exit visas (about $3,000 a head) to secure the emigration of its Jewish population. A highly secretive operation run entirely between the countries' two intelligence agencies, it existed on a subterranean track beneath the normal diplomatic niceties of state visits and economic cooperation.
Slightly little more than 350,000 Jews lived in Romania at the close of World War II — the second-largest surviving Jewish population in Europe after the 3 million Jews inhabiting the Soviet Union. In the immediate postwar period, a few thousand escaped to Palestine on illegal boats arranged by Dan. But by the end of the 1940s, the Romanian Communists started seeing dollar signs when they thought about their Jews. These were valuable hostages now that a Jewish state might be willing to pay a price for their emigration. And, indeed, by the end of the 1940s, Israel was supplying the ailing Romanian oil industry with American drills and pipes in exchange for 100,000 exit visas.
This type of bartering was also the preferred method of Henry Jacober, a Jewish businessman based in London who, in the 1950s and early 1960s, acted as a middleman between Romanian Jews' relatives — who had the money to pay for exit visas — and Marcu, who would take down their names and make sure they got out. Instead of using cash, the Romanians and Jacober preferred a proxy and settled on livestock. Cows and pigs. Soon Shaike Dan learned of these dealings and took over the operation (after getting a thumbs-up from Ben-Gurion). By 1965, the Jewish state, working through Jacober (who took his own cut), was funding many projects inside of Romania — chicken farms, turkey farms and pig farms, turning out tens of thousands of animals every year, and even a factory making Kellogg's Corn Flakes — all in exchange for Jewish families. The export of these products — including, I should add, bacon and pork — produced $8 to $10 million annually for Romania, much needed money for its cash-starved economy.
In the years after Nicolae Ceausescu came to power in 1965, he stopped the trade in deference to his defeated Arab allies and the post-Six Day War anti-Israel backlash (though, unlike the leaders of every other Warsaw pact country, he did not cut diplomatic ties with Israel or sign on to the United Nations resolution equaling Zionism with racism). By 1969, though, Ceausescu decided to restart the trade in Jews. He desired economic independence from a Moscow determined to turn Romania into a simple backwater supplier of raw material. For this he needed a steady flow of outside cash and a good relationship with the West, as an alternative trading partner. Israel was key on both these fronts. But he ordered the Romanian intelligence agency to, as Ioanid writes, "shift gears from the 'ancient age of barter' to 'modern foreign trade.' He wanted 'cold dollars.'"
Dan and Marcu then drew up what amounted to an unsigned gentleman's agreement that detailed the terms of the trade (which was renewed in 1972 and then every five years thereafter until Ceausescu and his wife, Elena, were executed by a firing squad on Christmas Day 1989). Bucharest would receive a certain amount of cash per head depending on the age, education, profession, employment and family status of each prospective émigré. Ceausescu didn't want a mass exodus; the Jews were too valuable a commodity. So he would let them out at a trickle, about 1,500 every year. Between 1968 and 1989, according to Ioanid's rough calculation, "Ceausescu sold 40,577 Jews to Israel for $112,498,800, at a price of $2,500 and later at $3,300 per head." And the money wasn't the only way the Jewish state helped Romania. Israel secured loans for Ceausescu and paid off the interest itself. Military equipment was procured for the Romanian army, including a Centurion tank. Ariel Sharon, while defense minister in 1982, made a secret visit to Romania with experts from the Israeli military and aircraft industries in order to offer technological cooperation.
Ioanid doesn't shy away from telling us who Ceausescu really was — a ruthless dictator, in fact a "comrade," by his own estimation, with the likes of Qaddafi and Arafat, a crusher of his own people, who maintained a strange neo-Stalinist cult-of-personality ideology he tried to implement under the nearly unpronounceable name Ceausism. There were deep moral consequences to this relationship. Not only was Israel shaking hands with this devil, but it also was giving him coal to keep his fires burning. Was the price of propping up a totalitarian regime really worth it? Ioanid doesn't really tackle this question, but it is one that cuts to the heart of Israel's awkward position during the Cold War.
For Americans, and especially the cold warriors among them, moral divisions during those years were fairly clear. Communist regimes banished poets to frozen wastelands, censored books and viewed their citizens as little more than raw material. One didn't negotiate with these dictators or seriously engage their ideologies. A defender of human rights pointed out their hypocrisies, shamed them into change and championed their dissidents.
But Israel couldn't afford to have such principled thoughts. Many Jews still lived beyond the Iron Curtain. And Israel was constantly vacillating between the best tactics for getting them out. What was more effective, quiet diplomacy or encouraging a loud, vociferous public outcry? In 1972, when the Soviet Union tried to implement a diploma tax that, like the Romanian one, would demand an exorbitant price for the head of every departing Jew, Israel worked behind the scenes to get a legislative ball rolling in the American Congress that led to the Jackson-Vanik amendment — a powerful piece of moral legislation that demanded communist countries improve emigration conditions in order to attain Most Favored Nation trading status with the United States. This was a slap in the face to the Soviets, and quite a contrary strategy to the one the Israelis were engaged in clandestinely with the Romanians.
So what made Romania a country worth dealing with at this lower frequency, with suitcases bulging with dollars, and the Soviet Union approachable only with a hammer or a bat? The smaller size of Romania's Jewish population, perhaps, made it easier to envision emigration. But more likely it had to do with the nature of the two regimes. Borderlands were few in the landscape of the Cold War (most were peopled with guerilla armies shooting guns at each other). But Romania was a unique case of a country within the orbit of the Soviet Union, run by a cruel Communist dictator, but not completely closed. Ioanid does a good job explaining this context. Ceausescu needed Israel much more than Israel needed him (the Romanian dictator, apparently, even had a role in leading the way to the Israel-Egypt peace talks). The money he was receiving was too precious. And the points he earned in the West by allowing Jews to leave were too important to him. He also seems to have been a less ideologically committed Communist than the Russians. The Soviets couldn't bear the thought of Jews leaving, because it undermined the fiction of the Soviet Union as a workers' paradise that no one in their right mind would abandon. Ceausescu was more concerned with achieving a racially pure Romania, and the slow disappearance of its Jewish population only helped him reach that goal.
Can quiet diplomacy be justified, even if it helped prolong this evil? Dan and Marcu's relations, although morally dubious, did open up opportunities, allowing many Jews to leave a stultifying environment. Ioanid doesn't want to make an objective judgment about whether or not the sum total of this arrangement was an ultimate good, but one senses from his narrative that, in this case, redemption was worth the price.
Gal Beckerman is a freelance writer currently composing a history of the movement to free Jews from the Soviet Union, to be published by Houghton Mifflin.
Voir aussi:
Eugen Weber
The London Review of books
Vol. 23 No. 22
15 November 2001
Journal 1935-44
by Mihail Sebastian, translated by Patrick Camiller.
Heinemann, 641 pp., £20, September 2001, 0 434 88577 0
In June 1934, a young Romanian Jew published a book about being a Jew in Romania. Mihail Sebastian's De Doua mii de ani ('For 2000 Years') was not an autobiography or a novel or a diary, although a bit of each. The hero, who is never named, lives the tragicomedy of assimilation in a land and a culture that both invite and repel. A rich country full of ragged people, Romania uneasily combined a 19th-century rural and suburban servitude with the sophistication of 20th-century Paris fashions and very mod mod cons. Politics was about patronage: Parliament was a den of time-servers and leeches, democracy a word but not an option, the monarchy a plaster on a wobbly leg. Home-bred troubles are better blamed on others, and the blame for arrogance and intellectual brilliance amid the wretchedness was assigned to Jews.
Even the well-intentioned saw Jews as a problem, and even the Jews, hardened to animosity, found the animadversions hard to bear. Sebastian himself shared the sentiments of a Magyar friend who by most criteria would have been better off away from Hungarian anti-semitism and the numerus clausus: 'I feel that I would stifle if I didn't live there, in that atmosphere, with those people. You have to understand: they are my memories, my language, my culture … It is not pleasant, sometimes it's humiliating. But when you really love something, you love what is good and what is bad in a place. This too shall pass one day.' It doesn't pass, however. Like the maimed king Amfortas waiting to be touched by the Holy Spear, Sebastian's hero lives with his open wound: 'the consciousness of the sin of being a Jew'.
The error of the Jews, he reflects, is that they observe too much and think that they, too, are being observed, whereas the world is indifferent to them. So 'try not to suffer. Do not give in to the relish of suffering. There's great voluptuousness in persecution, and feeling wronged is probably the vainest of intimate pleasures. Be careful not to indulge in it.'
Other 'Jewish' novels had been published in Romania, but they had all met with public indifference. Sebastian's novel might have shared their fate had it not been for its introduction, written by a well-known contemporary anti-semite, Nae Ionescu. Ionescu's venomous preface, made more sensational by its context, wasn't commissioned by the book's publisher, as a footnote declares, but by its author, a longtime protégé of Ionescu's. In 1931, returning from a spell of study in Paris determined to write a Jewish novel, Sebastian had asked his 'director of conscience' to write a preface to it. Cuvântul, the daily newspaper which Ionescu edited, was no more hostile to Jews than other publications. It mostly attacked the banks, the venal oligarchy and the no less venal police force that ruled the country. Ionescu himself had written appreciatively of Jews who 'enriched the spiritual patrimony of mankind', and had denied any nation's right to oppress its minorities. But that was in the 1920s, and circumstances alter cases.
Ionescu was a professor of philosophy whose writings were crammed with references to Western literature and philosophy, who bought his clothes in London, his toiletries in Paris, his linen in Vienna and his Mercedes in Germany. He had started out as a Maurrasian monarchist and nationalist. Anti-rationalist, anti-capitalist, anti-Communist, he had long rejected anti-semitism as too negative, and adopted it only as an adjunct to a new-found românism and its Orthodox Christian spirit. He laid the country's corruption and decay at the door of alien Western models ill-suited to Moldo-Wallachians, and fulminated against those persistent vectors of alienation: Jews. Jews could be good citizens, obey the law, pay taxes, serve in the Army, fight in wars. That made them 'good Romanians': it did not make them Romanians – organically connected to the soil and spirit of the race.
By 1933, Ionescu was dismissing assimilation as a sinister farce, a view he repeated in the rather convoluted introduction he handed Sebastian just in time for the book's publication. Its gist was what Ionescu had been arguing for the past three years: a Jew could be, could feel, as Romanian as he liked; he would always be fundamentally a Jew. However sincere his supposed assimilation, however troubling anti-semitism might be to people who believed themselves to be truly Romanian, the ancient acrimony was a reminder that Jews had a different history, which included their rejection of Christ. From this predicament there could be no way out: 'A problem implies a solution. Is there a solution to the Jewish problem?' No there wasn't. 'The Jews suffer because they are Jews; they would stop being Jews when their suffering stops; they can't escape suffering except by ceasing to be Jewish.' But they can't cease, said Ionescu, and Sebastian won't: only the cold and the darkness awaited him.
In the introduction Ionescu addressed Sebastian by his real name: Joseph Hechter. Born in 1907 in Braila, on the Danube, Hechter had been a reader from the first: Maeterlinck at seven, Daudet, Dostoevsky, Maupassant, Sienkiewicz at nine, Munchhausen at ten, Barbusse, Conan Doyle. He was in love with literature, with the theatre and with poetry. Once he started writing, he collected rejection slips but got his first article into print before graduating from high school, and signed it Mihail Sebastian. Impressed by the boy's style and cultivation, Ionescu, also a native of Braila, invited him to join the newspaper he edited in Bucharest.
Cuvântul ('Word') was one of a slew of political and literary dailies published in the years when paper and printing costs were low; its stable was full of bright young men, including Mircea Eliade (also born in 1907). Hechter jumped at the chance to leave his provincial backwater. He studied law, wrote frenetically, made friends, gossiped, travelled a lot on a free rail pass, learned to ski, slalomed through flirtations as he did through books ('always a new Odette, a new Rachel'), and became a regular editor on the paper. Then, with Ionescu's help, he got a Government grant to pursue his law studies in Paris.
By the time he returned, in 1931, Romanian politics had become more contentious. Previously, it had mostly been about gaining access to the public trough, but now a postwar generation, puerile, violent, romantic, shifted the skirmishing into the streets. Founded by the charismatic Corneliu Codreanu in the 1920s, the Legion of the Archangel Michael (also known as the Iron Guard) was a fellowship of poor students, patriots, brutes and dreamers close to the peasant roots that most Romanians shared, and heavily invested in the symbolism of Orthodox Christianity. The misery and discontent of the Depression turned the Legion into a mass movement. Codreanu and his followers had no platform ('the country dies for lack of men, not programmes') apart from demanding fraternity, dedication and sacrifice. And anti-semitism.
Romania's problem was not just a lack of men who were sufficiently virile and self-sacrificing: the country was being suffocated by a surfeit of Jews, with their predatory activities compounding their parasitic presence. Accounting for 800,000 out of a total population of around 19 million, Jews were particularly visible in the regions of Moldavia, Bukovina and Bessarabia, and in towns where the large numbers working in universities, the professions and white-collar jobs aroused resentment. Native, endemic and matter-of-fact, anti-Jewish prejudice now became frenzied, and the student outbursts were brutal. In the spring of 1932, rioting closed down the university in Bucharest, and precipitated the dissolution of the Iron Guard, which now had Ionescu's sympathy. In December 1933, an electoral campaign marked by Codreanu's growing popularity and the murder or imprisonment of his followers provoked not so veiled calls for retaliation from Ionescu. When, on 29 December, an Iron Guard hit squad gunned down the new Prime Minister, Ion Duca, Ionescu, considered to be morally responsible, was thrown in jail, and Cuvântul suppressed. The promised preface to Sebastian's book was written after his release in May 1934, and by now he was more vehement than ever. For Sebastian the preface was 'a tragedy … a death sentence'. Yet he felt bound to print it, and the book appeared in June to a barrage of criticism from all sides.
Master and erstwhile disciple remained friends, however, just as Sebastian remained friends with other bigots who moderated their anti-semitism in his presence, or indulged it only in a kidding, casual way. He was now a barrister but seems to have lost most of his cases. He wrote freelance pieces for a theatrical weekly, Rampa ('Footlights'), but also passionate articles against Fascism and its coloured shirts (how can you let your laundry do your thinking for you?). He experienced anti-semitic uproar in courtrooms and witnessed assaults on Jews. He talked with friends whose writings he admired, and heard them blaming the Jews for the country's troubles: what was Communism but a Jewish imperialism? A friend denounced foreign films and said they should be banned. 'We're in Romania, they should speak Romanian.' He heard Eliade, 'passionate about the Iron Guard', demand that the Foreign Minister, Titulescu, be machine-gunned, and strung up by the tongue, for colluding with the Russians. 'Is friendship possible,' he wondered, 'with people who have in common a whole series of alien ideas and feelings?' He blamed himself for being too supple and accommodating. He wrote his first play, The Holiday Game, and was given an editorial job at the Royal Foundations Review, which paid a decent wage – until he was fired following the anti-Jewish legislation of 1940.
In 1938, King Carol II, worried about the growing popularity of the Iron Guard, disbanded all political parties, arrested Codreanu and, in his wake, Ionescu and Eliade, and proclaimed a dictatorship. A tinpot despotism succeeded a tinpot monarchy as the international situation kept going downhill.
In May 1939, Sebastian was called up for military service outside Bucharest, and sought the hospitality of new friends: the Bibescus. A Frenchified descendant of an old princely family, Antoine Bibescu had married Herbert Asquith's daughter, Elisabeth. Asquith, it seems, had taken the alliance badly. 'For him,' Bibescu remarked, 'it was as if she had married a Chinaman.' The prince, Sebastian adds, felt the same about Romanian society. Eccentric, a bit batty, raising hospitality to the level of an art, the Bibescus looked on Romania as a kind of barbarian province, a 'weird and wonderful colony' peopled by natives living curious lives.
Stationed near the castle belonging to the prince's mother, Martha, Sebastian asked for a room where he could take refuge when the military day was over. Princess Martha was sorry but never having received an officer in her castle, she couldn't invite a private soldier. Soothed by a cordial explanatory letter, Sebastian found other ways to complete his fifth novel, The Accident, while still in uniform. It was to be published at the beginning of 1940, but much happened in the intervening months.
On 2 September 1939, the day after the Germans invaded Poland, Sebastian has a 'lugubrious' lunch at Capsa, a fashionable café-restaurant, with a bunch of friends who joke and worry. He then spends the evening alone at home, reading Gide's Journal. Dazed and disoriented, he tries to write but can't. On 21 September, awaiting his turn to plead in court, he hears a woman whisper: 'They've shot Armand Calinescu' (the Prime Minister). The murderers were summarily executed at the scene of the ambush, a bridge across the Dâmbovita River, and their corpses displayed for the edification of the gaping crowds. Thousands came, pushing, shoving and joking, even paying to get a better view from one of the stepladders lugged up by people who lived nearby. 'Don't do it,' a disgruntled voyeur warns Sebastian: 'All you can see are their feet.' The problem now was how to hibernate through the cold and darkness to come.
1 January 1940: 'Mozart from Zürich. Let's take it as a good sign for the coming year.' Called up once more, Sebastian dreads the lice lurking in the seams of Army uniforms. He cajoles the colonel with gifts of books from the Royal Foundation, sleeps at home, reports to barracks at 9 (no roll call), goes off for lunch and doesn't return until the following morning, or takes days off to go skiing. In February he is demobbed, the colonel threatening: 'I won't let you go until you've built a library for me.' A few days later, he runs into Ionescu at a Walter Gieseking concert. Glad to see each other, the two men agree to visit soon. 15 March: Nae has died, aged 49 – 'Nervous, uncontrollable sobbing.' 1 April: Eliade is appointed cultural attaché in London. 10 April: Eliade leaves; the Germans occupy Denmark, land in Norway. 17 June: 'France is laying down arms! … It's as if someone close has died. You don't understand, you don't believe it's happened … I should like to be able to cry.'
In September 1940, the disastrous Carol II abdicated, to be replaced by the new leader of a National Legionary state, General Ion Antonescu. The romanisation decrees that followed deprived Sebastian of his Foundation job and of his free rail pass and excluded him from the Bar, assigning him to forced agricultural labour. The entries for the next years are a litany of borrowing, scrounging and sponging.
Antonescu's romanisation destroyed the country's economy, but distributed prizes to the deserving. 2 January, 1941: 'This morning I met Cioran in the street. He was glowing. "They've appointed me [cultural attaché in Paris]".' Corrupt but gentlemanly old-style politicians stole with whatever style they could muster; the Iron Guard robbed the country blind. The General blamed the Bolsheviks who had wormed their way into the Legion and, when the radical populist Legionnaires finally clashed with the Army in the rising of January 1941, he attributed it to 'marginal and irresponsible elements'.
21 January, 1941: 'Revolution? Coup d'état?' Iron Guards march in the streets and young desperados, their hair sticking up, riot, loot and burn the Jewish quarters. 'This evening I finished La Fontaine's fables.' The weather is incredibly fine. Far away, Tobruk had fallen. Nearer to home there is shooting, the telephone is cut off, the radio station keeps changing hands. The Jewish quarters look as if they have endured a major earthquake (Bucharest had suffered a bad one only two months before). Hundreds, or thousands, of Jews are dead (a footnote puts the number at 121); soldiers and Legionnaires have also died. 'The Legion,' Cioran tells a mutual friend, 'wipes its arse with this country.'
The regime's priorities were less sanitary; and Jews, as so often happens, were the first to pay the bill. 26 March 1941: Eugen Ionescu (the playwright Ionesco), 'desperate, hunted, obsessed', can't bear the thought that he may be barred from teaching: 'not even the name Ionescu, nor an indisputably Romanian father, nor the fact that he was born a Christian … can hide the curse of Jewish blood in his veins.' That same month, Jewish houses and other possessions are expropriated, then in April radio sets are confiscated: no more music, no more news. 24 April: 'The familiar voices from London were like friends' voices, and it's hard now that I have lost them.'
Teaching for a pittance in a Jewish college, Sebastian moves in with his parents. He had learned English so as to read Shakespeare in the original, and now he teaches a course on Shakespeare. Life is terrible, but he speculates about his next play, 'a light comedy of politics and love'. Friends invite him out, but he finds the experience depressing. 15 June: 'I feel my poverty, failure and disgrace as a physical humiliation.' Jews, 'even well-dressed Jews', are being arrested in the streets. 1 June: 'So long as Britain doesn't surrender, there is room for hope.' 2 June: 'War, war, war; people talk of nothing else.' Ionesco, 'eaten up with panic', can't believe that Sebastian doubts it. Ionesco was right.
When Romania joins in the German invasion of Russia, the police put up posters depicting Jews holding a hammer and sickle, concealing Soviet soldiers: 'Who are the masters of Bolshevism?' 22 June: 'The General announces holy war to liberate Bessarabia and Bukovina, and eradicate Bolshevism.' A friend assures him that the Russians will be crushed in a couple of weeks. Bucharest is blacked out, the phones no longer work, buses no longer run, nor are there any taxis or private cars, except with a special permit. It's 'Yids to the labour camps!' but 'I go on reading Thucydides.' There are rumours of a pogrom in Iasi, where half the 100,000 population is Jewish. A communiqué speaks of 500 Judeo-Freemasons being executed for aiding Soviet parachutists. Radu Ioanid, the author of a study of Jews in Antonescu's Romania, estimates that 13,000 were killed. Sebastian lives a 'dark, sombre, insane nightmare', while reading War and Peace.
And it gets worse. 22 July: 'They are going into Jewish homes – more or less at random – and carrying off sheets, pillows, shirts, pyjamas, blankets. Without explanation, without warning.' By the autumn, Jews are required to contribute beds, bedding and items of personal clothing by the hundredweight. 'No one is surprised any more at anything'; but 'each day you wonder what they will think up next.' Police round-ups are a constant threat. 3 September: 'I jumped off the tram just in the nick of time.' Orders can be followed by counter-orders: report to police headquarters, registration postponed; Jews to wear yellow star, countermanded. Deliberate or simply à la roumaine, the muddle is complete. 'Exasperated, impotent, weary', Sebastian escapes into Shakespeare's Sonnets.
7 September: 'You have to hang on.' Jews may only shop between 10 and 12; they're ordered to dismiss all their servants. The maid cries like a child. The family will have to sweep the floors, wash dishes, shop for themselves. 7 October: 'Who will do the laundry?' Jews are mobilised to clear the snow. Skis are confiscated, then bicycles. Jews draw smaller rations than Romanians and pay twice as much for what they get. All books by Jewish authors are removed from bookshops.
Even nightmares turn monotonous and even the darkness admits rays of light: a friend allows Mihail to come and listen to her records; a friendly theatre director suggests he should write a play to be staged under a false name; with some cash won playing poker he buys a Mozart quartet and Bach's Third Brandenburg Concerto. Antoine Bibescu invites him to his estate at Corcova: 'Bring your fountain pen.' July 1942: The Germans advance on Rostov. 'I opened Montaigne, couldn't put it down. What delights!'
Even when the course of the war turns for the better, there are still good reasons to worry. February 1943: 'The Russian offensive becomes catastrophic … Jews are once more threatened with extermination.' 8 May: Bizerta and Tunis fall to the British, but a new antisemitic campaign looms. Sebastian's mood swings from one day to another. He works flat out, translating, writing, rewriting, to rake in a bit of cash. Some days, 'I don't live, I drag along.' Others, with the Bibescus, are blissful. When the time comes to rejoice over the fall of Fascism in Italy, there is cause to worry about the safety of an elder brother in France.
In December 1943 the anonymous play is accepted with enthusiasm, put into rehearsal and premiered in March 1944. Bucharest is bombed, and all who can flee the city. 8 April 1944: 'no one is left but us.' On the same day, 'Mary, the young manicurist who used to come every Friday, was killed.' The raids continued. 7 May: 'the city smells of lilies and smoke'; he thinks of writing a book on Balzac. In August the Americans are at Rambouillet, the Russians at Iasi, his play hangs on, his brother is all right. Then, 29 August: 'How shall I begin? Where shall I begin? The Russians are in Bucharest. Paris is free. Our house … has been destroyed by [German] bombs.' 1 September: Russians rape, loot, rob ('watches are the toys they like most'), but it isn't tragic. 'It's not right that Romania should get off too lightly … In the end, the Russians are within their rights. The locals are disgusting – Jews and Romanians alike. The press is nauseating.'
Sebastian became a journalist again and the Royal Foundations Review invited him to resume his job; but he refused. In February 1945, he was appointed press secretary to the Foreign Office; in May he was appointed to teach a university course on Balzac. On 29 May, on the way to his first lecture, he was hit by a speeding truck [driven by a drunk Russian soldier] and killed. He was 38.
Jules Renard was one of Sebastian's favourite writers. Reading Renard's diary, the then 28-year-old Sebastian had reflected on the talent and the absurd death of the author of Poil de Carotte. The lines he wrote at the time could serve as his own epitaph: 'That is the only kind of eternity that matters: to be more alive than a living person, and for the memory of you to be just as real as a physical presence.'
Voir également:
Mark Horowitz
NYT
April 17, 2019
BEN HECHT
Fighting Words, Moving Pictures
By Adina Hoffman
THE NOTORIOUS BEN HECHT
Iconoclastic Writer and Militant Zionist
By Julien Gorbach
For understandable reasons, biographies about Ben Hecht have focused almost exclusively on his screenwriting career in Hollywood. And why wouldn't they? Consider a few of his credits: "Underworld," directed by Josef von Sternberg, for which Hecht won the first Academy Award. (Not his first Academy Award, the first Academy Award ever given for best story. The year was 1927.) "Scarface," "The Front Page," "Twentieth Century," "Design for Living," "Wuthering Heights," "His Girl Friday," "Spellbound," "Notorious." And that's just films with his name on them. Uncredited, he script-doctored countless others, including "Stagecoach," "Gone With the Wind," "A Star Is Born" (1937) and "Roman Holiday."
Across four decades, Hecht worked on about 200 movies. He helped establish the ground rules for entire genres, including the gangster film, the newspaper picture, the screwball comedy and postwar film noir. Jean-Luc Godard said "he invented 80 percent of what is used in Hollywood movies today."
However, what gets repeatedly overlooked, when historians and film buffs consider Hecht's life, are his politics. That's understandable too, given that he hated politics. Thanks to his early days as a Chicago newspaperman, he came to believe that all politicians were hopelessly corrupt. He was deeply cynical about the human condition, and didn't take do-gooders seriously. He dismissed the fashionable leftism among Hollywood's screenwriting elite as group therapy for intellectuals.
But unexpectedly, in middle age, Hecht dropped everything to become a propagandist and political organizer, in a nationwide campaign to pressure the Roosevelt administration to rescue the endangered Jews of Europe. His dramatic transformation surprised his friends and colleagues, and may reveal more about the man than any of his Hollywood successes.
Two new books finally give this chapter of his life the emphasis it deserves. "Ben Hecht: Fighting Words, Moving Pictures," by Adina Hoffman, an accomplished literary biographer, and "The Notorious Ben Hecht: Iconoclastic Writer and Militant Zionist," by the first-time author Julien Gorbach, a crime reporter turned journalism professor, both play down Hecht's screenwriting in order to dig more deeply into his relatively unexplored Jewish side.
But as these biographies clearly show, Hecht's Jewish American identity runs like a soundtrack through his entire life. He once joked that he became a Jew only in 1939, yet in fact he was pickled in Yiddishkeit from the beginning. Born on the Lower East Side, raised in the Midwest, he wrote novels, short stories and newspaper columns about Jews throughout his life; Sholom Aleichem was an enduring inspiration.
Hoffman's book is part of the Yale Jewish Lives series of brief — in this case too brief — biographies. She condenses his film and theater career into a mere 50 pages or so, eager to get to the metamorphosis Hecht underwent on the eve of World War II. And that's where she starts to draw closer to the man than any previous attempt.
What follows is a brisk, readable tour through Hecht's wartime alliance with the right wing of the Zionist movement — the Revisionists led by Ze'ev Jabotinsky — and his support for the Irgun, their clandestine paramilitary affiliate, led by Jabotinsky's young lieutenant Menachem Begin. She describes Hecht's awkward lunch at the "21" Club in New York with a young Irgunist, a Palestinian Jew named Peter Bergson, who persuaded Hecht to help him create a Jewish army to fight against Hitler. Later, galvanized by news of the mass exterminations taking place in Europe, the team mounted a bold campaign to pressure the United States government to make the rescue of European Jewry a wartime priority. Their efforts were fought not only by Roosevelt and the State Department, but also by establishment Jewish groups, fearful that Judaizing the war would trigger more anti-Semitism. Jewish-owned newspapers like The New York Times and The Washington Post agreed, burying news of Hitler's Final Solution.
Hecht wrote furious columns for the short-lived liberal newspaper PM, excoriating the passivity of American Jews. (His friend Groucho Marx congratulated him after one particularly angry screed. "That's what we need," Groucho wrote, "a little more belligerency, professor, and not quite so much cringing.") Hecht also wrote a long exposé in The American Mercury called "The Extermination of the Jews," later excerpted in Reader's Digest. These were, Gorbach says, "the only substantive coverage" of the Holocaust "to appear in mass-circulation magazines."
In order to make an end-run around the political and media establishment and bring the story directly to the American people, the Bergson group bought full-page ads in major newspapers, usually written by Hecht himself. "Action — Not Pity Can Save Millions Now!" was a typical headline.
Hecht also coaxed his famous actor, producer and musician friends to join him in mounting "We Will Never Die," a large-scale pageant — essentially a supersize Broadway musical, written by Hecht, with a cast of hundreds. The production sold out Madison Square Garden, the Hollywood Bowl and venues across the country. Tens of thousands saw it. Hecht also wrote a pro-Irgun Broadway play, "A Flag Is Born," with an unknown Marlon Brando playing a Jewish refugee. The box office receipts helped pay for a ship, rechristened the S.S. Ben Hecht, meant to smuggle displaced Jews into Palestine.
Every step of the way, the brashness of Hecht and Bergson was met with spectacular resistance from the more timid leaders of established Jewish organizations: Rabbi Stephen Wise even compared Bergson to Hitler. It didn't matter. Public opinion was on their side and the campaign attracted the support of senators, congressmen and Supreme Court justices.
Hoffman ably synthesizes an unwieldy amount of material. But she is hamstrung by her dislike of Bergson and Hecht's affiliation with the Revisionist movement, which evolved, after Israel's founding, into the right-wing Likud party of Begin and Netanyahu. She unfairly treats Hecht as a bit of a crank in this regard, ignoring the fact that at the crucial moment, Bergson and the Revisionists were the only ones persistently raising the alarm and demanding a more aggressive American response to the tragedy.
Gorbach may be the weaker stylist, at times insightful while at other times too reliant on academic jargon and theory, but his is the deeper dive, and he comes up with a surprising amount of fresh material on Hecht's activism.
By focusing on his politics, both biographies create a richer portrait, yet still struggle to fully explain Hecht. Gorbach comes closest, sensing that the cynicism that saturated his screenplays also somehow fueled his wartime politics. It wasn't idealism. "Morality was a farce," Hecht wrote. The criminal underworld he encountered as a city reporter struck him as the truest representation of humanity. The Holocaust didn't surprise him. He had already predicted it in a prewar novella.
Hecht didn't become a Jew in 1939; he became a Zionist. The genocide in Europe, Gorbach points out, along with the world's failure to prevent it, "made the logic of Zionism real to him." The world couldn't be counted on. Jews had to defend themselves. "Today there are only two Jewish parties left in the field," Hecht said after the war, during the Irgun's campaign to drive the British out of Palestine, "the Terrorists — and the Terrified."
He was always spoiling for a fight. Gorbach calls him a romantic. Hoffman calls him a defiant Jewish American. I'd call him a lifelong rebel who finally found his cause. Menachem Begin said it best: "Ben Hecht wielded his pen like a drawn sword."