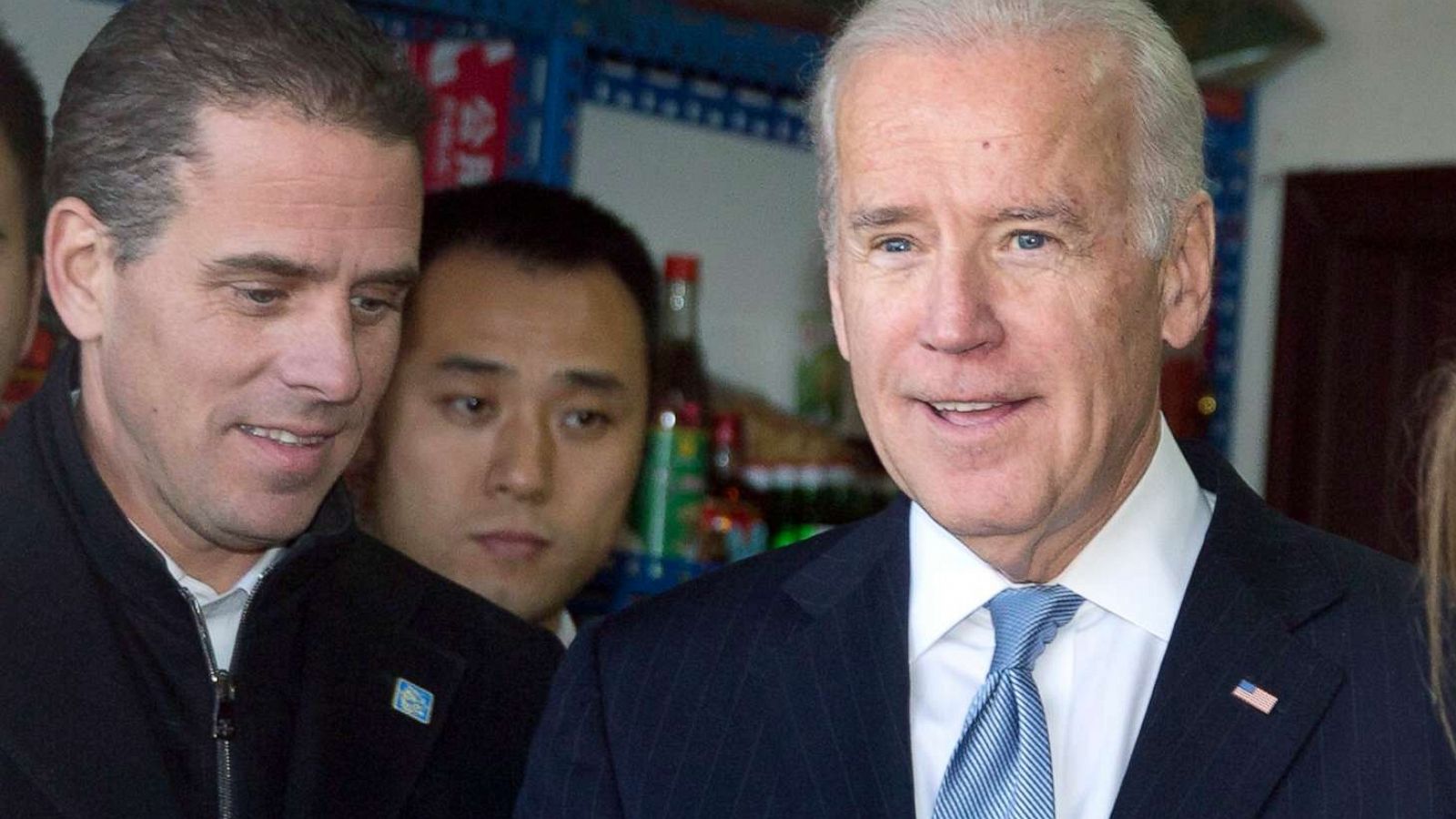 S'ils se taisent, les pierres crieront! Jésus (Luc 19 : 40)

Oui, les médias sont partisans. Particulièrement contre la haine, le sexisme, le racisme, l'incompétence, la belligérance, l'inégalité, et j'en passe. Jim Roberts (New York Times, 2016
If you're a working journalist and you believe that Donald J. Trump is a demagogue playing to the nation's worst racist and nationalistic tendencies, that he cozies up to anti-American dictators and that he would be dangerous with control of the United States nuclear codes, how the heck are you supposed to cover him? Because if you believe all of those things, you have to throw out the textbook American journalism has been using for the better part of the past half-century, if not longer, and approach it in a way you've never approached anything in your career. If you view a Trump presidency as something that's potentially dangerous, then your reporting is going to reflect that. You would move closer than you've ever been to being oppositional. That's uncomfortable and uncharted territory for every mainstream, nonopinion journalist I've ever known, and by normal standards, untenable. But the question that everyone is grappling with is: Do normal standards apply? And if they don't, what should take their place? Covering Mr. Trump as an abnormal and potentially dangerous candidate is more than just a shock to the journalistic system. It threatens to throw the advantage to his news conference-averse opponent, Hillary Clinton, who should draw plenty more tough-minded coverage herself. She proved that again last week with her assertion on "Fox News Sunday" that James Comey, director of the Federal Bureau of Investigation, had declared her to be truthful in her answers about her decision to use a private email server for official State Department business — a grossly misleading interpretation of an F.B.I. report that pointed up various falsehoods in her public explanations. And, most broadly, it upsets balance, that idealistic form of journalism with a capital "J" we've been trained to always strive for. But let's face it: Balance has been on vacation since Mr. Trump stepped onto his golden Trump Tower escalator last year to announce his candidacy. For the primaries and caucuses, the imbalance played to his advantage, captured by the killer statistic of the season: His nearly $2 billion in free media was more than six times as much as that of his closest Republican rival. Now that he is the Republican nominee for president, the imbalance is cutting against him. Journalists and commentators are analyzing his policy pronouncements and temperament with an eye toward what it would all look like in the Oval Office — something so many of them viewed as an impossibility for so long. (…) there was Mr. Scarborough on Wednesday asking the former Central Intelligence Agency director Michael V. Hayden whether there were safeguards in place to ensure that if Mr. Trump "gets angry, he can't launch a nuclear weapon," given the perception that he might not be "the most stable guy." Then Mr. Scarborough shared an alarming conversation he said he had with a "foreign policy expert" who had given Mr. Trump a national security briefing. "Three times he asked about the use of nuclear weapons," Mr. Scarborough said, describing one of the questions as "If we have them, why can't we use them?" Speaking with me later, Mr. Scarborough, a Republican, said he had not contemplated sharing the anecdote with the audience until just before he did "When that discussion came up, I really didn't have a choice," Mr. Scarborough said. "That was something I thought Americans needed to know." Mr. Trump has denied Mr. Scarborough's account. (He told The New York Times in March he would use nuclear weapons as "an absolutely last step." But when the MSNBC host Chris Matthews challenged him for raising the possibility he would use them, Mr. Trump asked, "Then why are we making them?") Mr. Scarborough, a frequent critic of liberal media bias, said he was concerned that Mr. Trump was becoming increasingly erratic, and asked rhetorically, "How balanced do you have to be when one side is just irrational?" Mr. Scarborough is on the opinion side of the news business. It's much dodgier for conventional news reporters to treat this year's political debate as one between "normal" and "abnormal," as the Vox editor in chief Ezra Klein put it recently. In a sense, that's just what reporters are doing. And it's unavoidable. Because Mr. Trump is conducting his campaign in ways we've not normally seen. No living journalist has ever seen a major party nominee put financial conditions on the United States defense of NATO allies, openly fight with the family of a fallen American soldier, or entice Russia to meddle in a United States presidential election by hacking his opponent (a joke, Mr. Trump later said, that the news media failed to get). And while coded appeals to racism or nationalism aren't new — two words: Southern strategy — overt calls to temporarily bar Muslims from entry to the United States or questioning a federal judge's impartiality based on his Mexican heritage are new. (…) "When controversy is being stoked, it's our obligation to report that," said the Washington Post managing editor Cameron Barr. "If one candidate is doing that more aggressively and consistently than the other, that is an imbalance for sure." But, he added, "it's not one that we create, it's one that the candidate is creating. » (…) The media reaction to it all has been striking, what The Columbia Journalism Review called "a Murrow moment." It's not unusual to see news stories describe him as "erratic" without attribution to an opponent. The "fact checks" of his falsehoods continue to pile up in staggering numbers, far outpacing those of Mrs. Clinton. And, on Sunday, the CNN "Reliable Sources" host Brian Stelter called upon journalists and opinion makers to challenge Mr. Trump's "dangerous" claims that the electoral system is rigged against him. Failure to do so would be unpatriotic, Mr. Stelter said. While there are several examples of conservative media criticism of Mr. Trump this year, the candidate and his supporters are reprising longstanding accusations of liberal bias. "The media is trying to take Donald Trump out," Rush Limbaugh declared last week. A lot of core Trump supporters certainly view it that way. That will only serve to worsen their already dim view of the news media, which initially failed to recognize the power of their grievances, and therefore failed to recognize the seriousness of Mr. Trump's candidacy. (…) It would also be an abdication of political journalism's most solemn duty: to ferret out what the candidates will be like in the most powerful office in the world. It may not always seem fair to Mr. Trump or his supporters. But journalism shouldn't measure itself against any one campaign's definition of fairness. It is journalism's job to be true to the readers and viewers, and true to the facts, in a way that will stand up to history's judgment. To do anything less would be untenable. Jim Rutenberg (NYT, Aug. 7, 2016)
Le scénario le plus probable pour que des troubles civils se produisent est une victoire de Trump. Il y a des millions de personnes dans ce pays qui ont été poussées par le Parti démocrate à croire que Trump ne méritait pas d'être élu en 2016. Qu'il a été introduit clandestinement à la Maison Blanche par des agents russes. Ils vont encore le penser en 2020. Il y a de grandes villes dans ce pays qui n'attendent que ça pour s'enflammer. Il y a beaucoup de gens ches les  BLM,  les Antifa, sur la gauche radicale qui ont hâte de brûler leurs villes. C'est la plus grande menace à laquelle ce pays est confronté. Elle est lancée tous les soirs ces derniers temps et je pense qu'une victoire de Trump pourrait se faire dans la douleur dans un premier temps pour ce pays. Douglas Murray
Le Dr Fauci a demandé l'obligation du port du masque la semaine dernière, ce n'est pas une déclaration politique comme ces malfaisants là-bas avec leurs klaxons, c'est un devoir patriotique, pour l'amour de Dieu. Ces gars ne sont pas très polis mais ils sont comme Trump. Joe Biden
Je n'ai jamais parlé à mon fils de ses relations d'affaires à l'étranger. Joe Biden

A aucun moment je n'ai discuté avec mon père des affaires de la société ou de mes services au conseil, y compris de ma décision initiale de rejoindre le conseil. Hunter Biden

Papa m'a dit: 'J'espère que tu sais ce que tu fais', et j'ai dit: 'Oui.' Hunter Biden (concernant Burisma)

Ce que je voulais dire par là, c'est que j'espère que tu y as bien réfléchi. J'espère que tu sais exactement ce que tu fais ici. C'est tout ce que je voulais dire. Rien de plus que cela parce que je n'ai jamais parlé de mon entreprise ou de leur entreprise, celle de mes fils ou de ma fille. Et je n'en ai jamais discuté car ils savent où je dois faire mon travail et c'est tout et ils doivent se faire leur propre jugement.

Joe Biden
Je ne pense pas qu'il y ait beaucoup de choses qui se seraient passées dans ma vie si mon nom de famille n'était pas Biden. Parce que mon père était vice-président des États-Unis. Hunter Biden
Une photo obtenue par « Tucker Carlson Tonight » de Fox News montre l'ancien vice-président Joe Biden et son fils Hunter jouant au golf dans les Hamptons avec Devon Archer, qui a siégé au conseil d'administration de la société ukrainienne de gaz naturel Burisma Holdings avec Hunter. Plus tôt ce mois-ci, Joe Biden a déclaré à Fox News dans l'Iowa qu'il n'avait jamais discuté des relations commerciales de son fils avec lui. «Je n'ai jamais parlé à mon fils de ses relations commerciales à l'étranger», a déclaré Biden, pointant du doigt le président Trump. «Je sais que Trump mérite une enquête. Il viole toutes les normes fondamentales d'un président. Vous devriez lui demander pourquoi il est au téléphone avec un dirigeant étranger, essayant d'intimider un dirigeant étranger. Vous devriez regarder Trump. Hunter Biden a déclaré au New Yorker précédemment que lui et son père avaient parlé 'une seule fois' du travail de Hunter Biden en Ukraine. Une source proche d'Archer a déclaré à Fox News que la photo avait été prise en août 2014. Des informations contemporaines indiquent que le vice-président était aux Hamptons à l'époque. Hunter Biden et Archer ont rejoint le conseil d'administration de Burisma Holdings le 20 avril 2014. Fox News
La présence de Hunter Biden au conseil d'administration de Burisma était très gênante pour tous les responsables américains qui poussaient à la création d'un programme de lutte contre la corruption en Ukraine. George Kent (ancien chef de mission adjoint par intérim à l'ambassade des États-Unis à Kiev, Ukraine)
Trump is the perfect man for these times, not all times, perhaps not most times, but these times. (…) Republicans are not doing a good job explaining the stakes in this election. They must explain (…) that the Democratic Party, which has been taken by its radical wing, is leading a revolution. This makes the coming election the most important one since the election of 1860. (…) Unlike most elections, this one is much more than a contest over particular policies—like health care or taxes. Rather, like the election of 1860, this election is a contest between two competing regimes, or ways of life. Two ways of life that cannot exist peacefully together. One way of life, I'll call it "the traditional American way of life," is based on individual rights, the rule of law, and a shared understanding of the common good. This way of life values hard work, self-reliance, volunteerism, patriotism, and so on. In this way of life there are no hyphenated Americans. We are all just Americans. Colorblindness is our aspiration. The other way of life I call multiculturalism. Others call it "identity politics" or "cultural Marxism" or "Intersectionality". The multicultural movement, which has taken over the Democratic party, is a revolutionary movement. I do not mean a metaphorical revolution. It is not like a revolution; it is a revolution, an attempt to overthrow the American Founding as President Trump said in his excellent Mt. Rushmore speech. Republicans should say the same thing. Republicans everywhere, at every level, and at every opportunity. Multiculturalism conceives of society, not as a community of individuals with equal rights but as a collection of cultural identity groups—defined by race, ethnicity, gender, and so forth. According to the multiculturalists, all these identity groups are oppressed by white males. Their goal is to have each identity group proportionally represented in all institutions of American society. As should be immediately clear, achieving this proportional representation requires a never-ending redistribution of wealth and power from some groups—and not just from whites—to other groups. Such a massive redistribution can only be achieved by a tyrannical government and like in all tyrannies, one where dissenters are silenced. In order to achieve this proportional representation, the Democrats require not just endless affirmative action but genuine socialism, open borders, unrestricted trade, seizing guns, sanctuary cities, and much more. The Black Lives Matter/Democrats understand (which Republicans seem not to), that if they are to achieve this policy agenda they must get Americans to change their values, their principles, and the way they understand themselves. They must get us to believe that national borders and colorblindness are racist; that we are not one culture but many; that the most important thing in our history—the thing around which all else pivots—is slavery. More broadly, the multiculturalists must get us to believe that we are unworthy—not just that we have sinned (which of course we have)—but that we are irredeemably sinful, or, in the language of today, "systemically racist." And sexist, homophobic, Islamophobic and all the other "ists" and phobias. Simply put, multiculturalism must get us to believe we are bad. This suggests one way to frame the coming election: as a contest between a man, Trump, who believes America is good and a man, Biden, who is controlled by a movement that believes America is bad. I do not think it is any more complicated than that. For the multiculturalist to change traditional values and principles they must destroy, or radically restructure, the institutions that teach those values and principles. The most important of these institutions is family, but also very important is religion, education (which they have mostly destroyed already) and community life, replacing the latter with government bureaucrats. It is here—in these value-teaching institutions—that we see the underpinnings of the Revolution. This is where the real action is. Republicans seem to be missing in action. Republicans need to explain that BLM and their Democratic enablers wish to destroy the traditional mother-father family. To substantiate this claim, Republicans have only to point to the BLM mission statement. The mission statement, written by avowed Marxists, also lets us know that BLM holds transgenderism to be the burning issue of our time. Republicans must also explain that religion, because it teaches American values, is also on the chopping block. Republicans also must make American see that the taking down of statues is not about removing a few confederate generals; it's about destroying America's past, as is the New York Times 1619 Project. The rioters, and their BLM-Democrats enablers, are tearing down the statues even of people like Frederick Douglass who fought against slavery. This is not an accident. It is not collateral damage. Frederick Douglass was a great American. He believed that America in her soul was not racist. He believed in hard work and self-reliance. And because of his embrace of American values the BLM-Democrats have to get rid of him. They must also get rid of Abraham Lincoln, for it is he who best explains what we should aspire to. And it is he who is the best defender of the American Founding. In one sense, this election is a referendum on the Founding. Whether America was founded in 1619, as the BLM-Democrats contend, or, in 1776 as Lincoln, and, until recently, all Americans believed. Republicans must make more of political correctness and cancel culture, which, as we have seen so vividly of late, brutally punishes apostates. Who does Twitter think it is, censoring an American president? Republicans simply cannot stand for that. (…) In order to make the case that the Democrats are leading a revolution, Republicans must delegitimize Black Lives Matter—the organization, of course, not the sentiment. To BLM and their Democratic enablers, Republicans must say: "Absolutely, black lives matter. They just don't matter to you. You don't care about Mr. Floyd, the black businesses you have destroyed, the blacks who are getting killed because you have forced the police to back off. You're here for destruction. Not black lives, not any lives." After delegitimizing Black Lives Matter, the next step for Republicans is to tie BLM's revolutionary agenda around the necks of Democrats. The BLM wing of the Democratic party has captured the entire party. Run-of-the-mill Democrats may not agree with all of the BLM agenda but they go-along, so they might as well agree. Joe Biden is one of the go-along Democrats. So do not expect all Democrats to sing the BLM tune; even so, most will kneel before them. Listen to Biden. On one occasion Biden said, "Let's be clear, transgender equality is the civil rights issue of our time." A year ago, Biden may not have even known what transgenderism is. He does not seem to know it, but he has been radicalized. Biden now regularly talks about "systemic" racism. On one occasion Biden said, though without evidence, there is "absolutely systemic racism in law enforcement." "[But] it's not just in law enforcement," he continued, "it's across the board. It's in housing, it's in education . . . It's in everything we do." He is wrong on every count, but if indeed he believes that racism is in "everything we do," that it is systemic, then he believes, whether he admits or not, that the system must be overturned. Biden does not realize it, but he is calling for the overthrow of the American way of life. I presume that is not his intent, but when the words he is reading off his BLM teleprompter get translated into policy, that will be the consequence — the destruction of the American way of life. (…) Republicans must make it clear that these are the "Biden riots." (…) I know President Trump has many faults. I myself sometimes cringe listening to him. Sometimes he is his own worst enemy. He is a braggart, often misinformed, petty, sometimes even vengeful. And more. And yet, we are very lucky to have him. I am almost prepared to say that having him is Providential. How else to explain that we find ourselves with this most unusual, most unpresidential man who has just the attributes most needed for this moment. At any other time, he might well have been a bad president. But in these times—these revolutionary times—he is the best president we could have had. He has the indispensable attribute of a leader: courage. As a leader must, he goes where others are afraid to go. And he has common sense, which means he generally wants to go to the right place. Above all else, and above anyone else, Trump is committed to America. He is unreservedly, unquestionably pro-America. He feels no guilt for America's past. He makes no apologies. He concedes nothing. These may not always be the attributes one wants in a President, but in this day of woke guilt they are the most essential things. And Trump has unlimited confidence in America. In this time of national doubt, this too is just what the doctor ordered. He thinks our culture is "incredible" and that's the way he wants to keep it. Trump not only thinks America is incredible, he knows we are in a fight for our lives. And despite what one hears ad nauseum from the Democrats, Trump is perhaps among the least racist presidents we have ever had. Trump is not defending the white way of life; he is defending the American way of life, a colorblind way of life which is open to anyone who is willing to embrace it. If we want to save our country, then we should support him—unequivocally. (…) I think this election is that important, and I think Trump is that good. (…) Remember, Trump versus Biden is the choice between a man who believes America is good and a man who is controlled by a movement which believes America is bad. Tom Klingenstein

Alors que le 3 novembre approche, les démocrates ne cessent de répéter qu'une réélection du turbulent milliardaire serait une catastrophe pour le pays, sa seule présence à la Maison-Blanche constituant selon eux un danger terrible, qui ouvrirait la voie au chaos et à une dictature rampante. Mais le sentiment d'une apocalypse est aussi très présent sur la droite, où l'on craint que le retour des démocrates aux affaires ne scelle la victoire définitive de la révolution identitariste et multiculturaliste «woke», qui, partie des universités, est en train déborder dans la presse libérale et la gauche du «parti de l'âne». «Nous sommes au bord d'un abîme», affirme le prêtre conservateur catholique Ed Meeks. Depuis la révolution sociétale des années 1960, qui a vu les idées de la gauche libérale triompher et l'emprise de la religion refluer, les conservateurs se sont toujours sentis sur la défensive, jugeant avoir largement perdu la bataille culturelle, notamment après la décision Roe vs Wade de la Cour suprême autorisant l'avortement dans tous les États. Plusieurs auteurs célèbres, Alan Bloom, Christopher Lasch, ont brillamment décrit ce processus. L'arrivée de Ronald Reagan et sa révolution conservatrice avaient certes réarmé la droite, mais ce «retour de flamme» fut très provisoire. En réalité, si les conservateurs ont continué à revendiquer les valeurs chrétiennes, le libéralisme sociétal a poursuivi ses avancées, du mariage gay, plutôt bien accepté, à une approche de plus en plus révolutionnaire du genre, qui remet en cause la famille traditionnelle et les différences biologiques entre les sexes, en passant par la bataille pour la «Justice sociale», qui, au nom de la lutte antiraciste et antisexiste, entend rejeter aujourd'hui tout l'héritage intellectuel et culturel occidental. Certes, avec l'arrivée de Donald Trump à la présidence, les conservateurs se sont sentis requinqués, presque surpris d'avoir trouvé en ce milliardaire divorcé – et incapable de réciter un verset de la Bible -, un allié aussi résolu des «valeurs chrétiennes». L'arrivée de trois nouveaux juges conservateurs à la Cour suprême a galvanisé leurs troupes. Mais le sentiment dominant reste celui d'une planète républicaine sur la défensive. Après la mort tragique, en pleine campagne électorale, de George Floyd, un Afro-Américain tué par un policier, le débat légitime sur les violences policières a tourné à une discussion sur le racisme supposément «systémique» de la police et des institutions américaines, menant au démantèlement de dizaines de statues de personnalités, sur fond d'émeutes et de violences. Même Lincoln et Frederick Douglas, exemples de l'antiracisme, note Kligenstein, n'ont pas été épargnés, suscitant une inquiétude grandissante chez les conservateurs et nombre de libéraux jusqu'ici accommodants. Trump a pris position sur ce sujet brûlant dès le mois de juin, dans son discours de Rushmore. Trois mois plus tard, Joe Biden se rendait à Gettysburg, un haut lieu de la guerre civile américaine, pour appeler à l'apaisement. Mais les républicains disent ne pas se sentir rassurés par son approche très conciliante et soulignent que la gauche «woke», qui tient tous les lieux de pouvoir «gramsciens» – l'université, la presse, Hollywood -, pourrait se sentir pousser des ailes. Même si le phénomène reste peu couvert par la presse américaine, une ambiance révolutionnaire continue d'agiter les campus. Ces derniers jours, l'université de Chicago comme celle de NorthWestern dans l'Illinois, ont notamment été le siège de manifestations violentes et de destructions organisées des groupes d'étudiants de Black Lives Matter, qui revendiquent la dissolution de la police du campus. Dans une lettre ouverte, le président de Northwestern, Morton Schapiro, s'est indigné du vandalisme et des appels à «tuer les cochons» de policiers des manifestants. Il a expliqué avoir été harcelé par des dizaines d'activistes venus chanter «Va te faire enc… Morty» devant sa maison en pleine nuit. «C'est une abomination», a-t-il écrit, tout en disant soutenir les revendications de justice de Black Lives Matter. L'un de ses amis a envoyé sa lettre à des dizaines de collègues à travers le pays, les appelant à exprimer leur soutien. Beaucoup de professeurs conservateurs, qui se sentaient déjà isolés, parfois forcés de participer à des réunions pour s'excuser de leur «blanchité», se demandent où s'arrêtera cette radicalisation. Elle les pousse évidemment vers Trump, qui a annulé de semblables programmes en parlant de propagande antiaméricaine. Laure Mandeville
Today I sent my intention to resign from The Intercept, the news outlet I co-founded in 2013 with Jeremy Scahill and Laura Poitras, as well as from its parent company First Look Media. The final, precipitating cause is that The Intercept's editors, in violation of my contractual right of editorial freedom, censored an article I wrote this week, refusing to publish it unless I remove all sections critical of Democratic presidential candidate Joe Biden, the candidate vehemently supported by all New-York-based Intercept editors involved in this effort at suppression. The censored article, based on recently revealed emails and witness testimony, raised critical questions about Biden's conduct. Not content to simply prevent publication of this article at the media outlet I co-founded, these Intercept editors also demanded that I refrain from exercising a separate contractual right to publish this article with any other publication. (…) the pathologies, illiberalism, and repressive mentality that led to the bizarre spectacle of my being censored by my own media outlet are ones that are by no means unique to The Intercept. These are the viruses that have contaminated virtually every mainstream center-left political organization, academic institution, and newsroom. I began writing about politics fifteen years ago with the goal of combatting media propaganda and repression, and — regardless of the risks involved — simply cannot accept any situation, no matter how secure or lucrative, that forces me to submit my journalism and right of free expression to its suffocating constraints and dogmatic dictates. (…) the brute censorship this week of my article — about the Hunter Biden materials and Joe Biden's conduct regarding Ukraine and China, as well my critique of the media's rank-closing attempt, in a deeply unholy union with Silicon Valley and the "intelligence community," to suppress its revelations — eroded the last justification I could cling to for staying. It meant that not only does this media outlet not provide the editorial freedom to other journalists, as I had so hopefully envisioned seven years ago, but now no longer even provides it to me. In the days heading into a presidential election, I am somehow silenced from expressing any views that random editors in New York find disagreeable, and now somehow have to conform my writing and reporting to cater to their partisan desires and eagerness to elect specific candidates. (…) American media is gripped in a polarized culture war that is forcing journalism to conform to tribal, groupthink narratives that are often divorced from the truth and cater to perspectives that are not reflective of the broader public but instead a minority of hyper-partisan elites. The need to conform to highly restrictive, artificial cultural narratives and partisan identities has created a repressive and illiberal environment in which vast swaths of news and reporting either do not happen or are presented through the most skewed and reality-detached lens. With nearly all major media institutions captured to some degree by this dynamic, a deep need exists for media that is untethered and free to transgress the boundaries of this polarized culture war and address a demand from a public that is starved for media that doesn't play for a side but instead pursues lines of reporting, thought, and inquiry wherever they lead, without fear of violating cultural pieties or elite orthodoxies. Glenn Greenwald
Il est difficile d'éviter de conclure que les employeurs et partenaires étrangers de Hunter cherchaient à tirer parti de la relation de Hunter avec Joe, soit en recherchant une influence inappropriée, soit en en monnayant l'accès. Robert Weissman (Public Citizen)
Au strict minimum, il y a une énorme apparence de conflit, et il y a toutes les raisons de penser que les investisseurs avec lesquels il travaille veulent qu'il s'associe à eux parce qu'il est le fils de l'ancien vice-président et maintenant candidat à la présidentielle. [Joe Biden] aurait dû encourager son fils à ne pas prendre ces positions. Robert Weissman (Public Citizen)

After a year at Georgetown, Hunter transferred to Yale Law, where he completed his degree, in 1996. Then he returned to Wilmington with Kathleen and Naomi. Joe Biden was running for reëlection in the Senate, and he appointed Hunter as his deputy campaign manager. Hunter rented an apartment close to his father's campaign headquarters, and also got a job as a lawyer with MBNA America, a banking holding company based in Delaware, which was one of the largest donors to his father's campaigns. At the age of twenty-six, Hunter, who was earning more than a hundred thousand dollars and had received a signing bonus, was making nearly as much money as his father. In January, 1998, the conservative reporter and columnist Byron York wrote, in The American Spectator, "Certainly lots of children of influential parents end up in very good jobs. But the Biden case is troubling. After all, this is a senator who for years has sermonized against what he says is the corrupting influence of money in politics." (…) Hunter's name appeared regularly in newspaper stories decrying the cozy relationship between lobbyists and lawmakers. An informal arrangement was established: Biden wouldn't ask Hunter about his lobbying clients, and Hunter wouldn't tell his father about them. "It wasn't like we all sat down and agreed on it," Hunter told me. "It came naturally." (…) Hunter had heard that, during the primaries, some of Obama's advisers had criticized him to reporters for his earmarking work. Hunter said that he wasn't told by members of the Obama campaign to end his lobbying activities, but that he knew "the writing was on the wall." Hunter told his lobbying clients that he would no longer represent them, and resigned from an unpaid seat on the board of Amtrak, a role for which, Hunter said, the Senate Democratic leader Harry Reid had tapped him. "I wanted my father to have a clean slate," Hunter told me. "I didn't want to limit him in any way." In September, 2008, Hunter launched a boutique consulting firm, Seneca Global Advisors, named for the largest of the Finger Lakes, in New York State, where his mother had grown up. In pitch meetings with prospective clients, Hunter said that he could help small and mid-sized companies expand into markets in the U.S. and other countries. In June, 2009, five months after Joe Biden became Vice-President, Hunter co-founded a second company, Rosemont Seneca Partners, with Christopher Heinz, Senator John Kerry's stepson and an heir to the food-company fortune, and Devon Archer, a former Abercrombie & Fitch model who started his finance career at Citibank in Asia and who had been friends with Heinz at Yale. (Heinz and Archer already had a private-equity fund called Rosemont Capital.) Heinz believed that Hunter would share his aversion to entering into business deals that could attract public scrutiny, but over time Hunter and Archer seized opportunities that did not include Heinz, who was less inclined to take risks. In 2012, Archer and Hunter talked to Jonathan Li, who ran a Chinese private-equity fund, Bohai Capital, about becoming partners in a new company that would invest Chinese capital—and, potentially, capital from other countries—in companies outside China. In June, 2013, Li, Archer, and other business partners signed a memorandum of understanding to create the fund, which they named BHR Partners, and, in November, they signed contracts related to the deal. Hunter became an unpaid member of BHR's board but did not take an equity stake in BHR Partners until after his father left the White House. In December, 2013, Vice-President Biden flew to Beijing to meet with President Xi Jinping. Biden often asked one of his grandchildren to accompany him on his international trips, and he invited Finnegan to come on this one. Hunter told his father that he wanted to join them. According to a Beijing-based BHR representative, Hunter, shortly after arriving in Beijing, on December 4th, helped arrange for Li to shake hands with his father in the lobby of the American delegation's hotel. Afterward, Hunter and Li had what both parties described as a social meeting. Hunter told me that he didn't understand why anyone would have been concerned about this. "How do I go to Beijing, halfway around the world, and not see them for a cup of coffee?" he said. Hunter's meeting with Li and his relationship with BHR attracted little attention at the time, but some of Biden's advisers were worried that Hunter, by meeting with a business associate during his father's visit, would expose the Vice-President to criticism. The former senior White House aide told me that Hunter's behavior invited questions about whether he "was leveraging access for his benefit, which just wasn't done in that White House. Optics really mattered, and that seemed to be cutting it pretty close, even if nothing nefarious was going on." When I asked members of Biden's staff whether they discussed their concerns with the Vice-President, several of them said that they had been too intimidated to do so. "Everyone who works for him has been screamed at," a former adviser told me. For another venture, Archer travelled to Kiev to pitch investors on a real-estate fund he managed, Rosemont Realty. There, he met Mykola Zlochevsky, the co-founder of Burisma, one of Ukraine's largest natural-gas producers. Zlochevsky had served as ecology minister under the pro-Russian government of Viktor Yanukovych. After public protests in 2013 and early 2014, the Ukrainian parliament had voted to remove Yanukovych and called for his arrest. Under the new Ukrainian government, authorities in Kiev, with the encouragement of the Obama Administration, launched an investigation into whether Zlochevsky had used his cabinet position to grant exploration licenses that benefitted Burisma. (The status of the inquiry is unclear, but no proof of criminal activity has been publicly disclosed. Zlochevsky could not be reached for comment, and Burisma did not respond to queries.) In a related investigation, which was ultimately closed owing to a lack of evidence, British authorities temporarily froze U.K. bank accounts tied to Zlochevsky. In early 2014, Zlochevsky sought to assemble a high-profile international board to oversee Burisma, telling prospective members that he wanted the company to adopt Western standards of transparency. Among the board members he recruited was a former President of Poland, Aleksander Kwaśniewski, who had a reputation as a dedicated reformer. In early 2014, at Zlochevsky's suggestion, Kwaśniewski met with Archer in Warsaw and encouraged him to join Burisma's board, arguing that the company was critical to Ukraine's independence from Russia. Archer agreed. When Archer told Hunter that the board needed advice on how to improve the company's corporate governance, Hunter recommended the law firm Boies Schiller Flexner, where he was "of counsel." The firm brought in the investigative agency Nardello & Co. to assess Burisma's history of corruption. Hunter joined Archer on the Burisma board in April, 2014. Three months later, in a draft report to Boies Schiller, Nardello said that it was "unable to identify any information to date regarding any current government investigation into Zlochevsky or Burisma," but cited unnamed sources saying that Zlochevsky could be "vulnerable to investigation for financial crimes" and for "perceived abuse of power." Vice-President Biden was playing a central role in overseeing U.S. policy in Ukraine, and took the lead in calling on Kiev to fight rampant corruption. On May 13, 2014, after Hunter's role on the Burisma board was reported in the news, Jen Psaki, a State Department spokesperson, said that the State Department was not concerned about perceived conflicts of interest, because Hunter was a "private citizen." Hunter told Burisma's management and other board members that he would not be involved in any matters that were connected to the U.S. government or to his father. Kwaśniewski told me, "We never discussed how the Vice-President can help us. Frankly speaking, we didn't need such help. » Several former officials in the Obama Administration and at the State Department insisted that Hunter's role at Burisma had no effect on his father's policies in Ukraine, but said that, nevertheless, Hunter should not have taken the board seat. As the former senior White House aide put it, there was a perception that "Hunter was on the loose, potentially undermining his father's message." The same aide said that Hunter should have recognized that at least some of his foreign business partners were motivated to work with him because they wanted "to be able to say that they are affiliated with Biden." A former business associate said, "The appearance of a conflict of interest is good enough, at this level of politics, to keep you from doing things like that." In December, 2015, as Joe Biden prepared to return to Ukraine, his aides braced for renewed scrutiny of Hunter's relationship with Burisma. Amos Hochstein, the Obama Administration's special envoy for energy policy, raised the matter with Biden, but did not go so far as to recommend that Hunter leave the board. As Hunter recalled, his father discussed Burisma with him just once: "Dad said, 'I hope you know what you are doing,' and I said, 'I do.' "  (…) When I asked him about it, he told me that he had been given the diamond by the Chinese energy tycoon Ye Jianming, who was trying to make connections in Washington among prominent Democrats and Republicans, and whom he had met in the middle of the divorce. Hunter told me that two associates accompanied him to his first meeting with Ye, in Miami, and that they surprised him by giving Ye a magnum of rare vintage Scotch worth thousands of dollars. Hunter was on the board of the World Food Program USA, a nonprofit that generates support for the U.N. World Food Programme, and he had hoped that Ye would make a large aid donation. At dinner that night, they discussed the donation, and then the conversation turned to business opportunities. Hunter offered to use his contacts to help identify investment opportunities for Ye's company, CEFC China Energy, in liquefied-natural-gas projects in the United States. After the dinner, Ye sent a 2.8-carat diamond to Hunter's hotel room with a card thanking him for their meeting. "I was, like, Oh, my God," Hunter said. (In Kathleen's court motion, the diamond is estimated to be worth eighty thousand dollars. Hunter said he believes the value is closer to ten thousand.) When I asked him if he thought the diamond was intended as a bribe, he said no: "What would they be bribing me for? My dad wasn't in office." Hunter said that he gave the diamond to his associates, and doesn't know what they did with it. "I knew it wasn't a good idea to take it. I just felt like it was weird," he said. Hunter began negotiating a deal for CEFC to invest forty million dollars in a liquefied-natural-gas project on Monkey Island, in Louisiana, which, he said, was projected to create thousands of jobs. "I was more proud of it than you can imagine," he told me. In the summer of 2017, Ye talked with Hunter about his concern that U.S. law-enforcement agencies were investigating one of his associates, Patrick Ho. Hunter, who sometimes works as a private lawyer, agreed to represent Ho, and tried to figure out whether Ho was in legal jeopardy in the U.S. That November, just after Ye and Hunter agreed on the Monkey Island deal, U.S. authorities detained Ho at the airport. He was later sentenced to three years in prison for his role in a multiyear, multimillion-dollar scheme to bribe top government officials in Chad and Uganda in exchange for business advantages for CEFC. In February, 2018, Ye was detained by Chinese authorities, reportedly as part of an anti-corruption investigation, and the deal with Hunter fell through. Hunter said that he did not consider Ye to be a "shady character at all," and characterized the outcome as "bad luck." Joe Biden is hardly the first politician to have faced scrutiny for the business dealings of a family member. In 1973, during the Watergate investigation, the Washington Post reported that Richard Nixon had the phone of his brother Donald tapped for at least a year, because he feared that Donald's "various financial activities might bring embarrassment to the Nixon administration." In the late seventies, the F.B.I. investigated President Jimmy Carter's younger brother, Billy, after it emerged that he was on the payroll of the Libyan government. In an extensive report on the affair issued by the Senate Judiciary Committee, of which Biden was a member, Billy was quoted as saying that "he did not need anyone in Washington telling him how to conduct his private business." Carter said that he had tried, unsuccessfully, to "discourage Billy from making any other trip to Libya" and "to keep him out of the newspapers for a few weeks." Biden's approach was to deal with Hunter's activities by largely ignoring them. This may have temporarily allowed Biden to truthfully inform reporters that his decisions were not affected by Hunter. But, as Robert Weissman, the president of the advocacy group Public Citizen, said, "It's hard to avoid the conclusion that Hunter's foreign employers and partners were seeking to leverage Hunter's relationship with Joe, either by seeking improper influence or to project access to him. It is clear that Hunter and Biden's decades-old decision not to discuss business matters has exposed both father and son to attacks. (Biden declined to comment for this article.) In March of last year, Peter Schweizer, a conservative researcher and a senior editor-at-large at Breitbart, published "Secret Empires: How the American Political Class Hides Corruption and Enriches Family and Friends." Schweizer is best known for "Clinton Cash: The Untold Story of How and Why Foreign Governments and Businesses Helped Make Bill and Hillary Clinton Rich," which was released in May, 2015.  (…) "Secret Empires," which details Hunter's activities in China and Ukraine, focusses on what Schweizer calls "corruption by proxy," which he defines as a "new corruption" that is "difficult to detect" and that, though often legal, makes "good money for a politician and his family and friends" and leaves "American politicians vulnerable to overseas financial pressure." Schweizer often relies on innuendo to supplement his reporting. At one point, he describes "one of the few public sightings" of Hunter in Beijing, when Hunter, "dressed in a dark overcoat," followed Biden into a shop to buy a Magnum ice cream. "Intentionally or not," Schweizer writes, "Hunter Biden was showing the Chinese that he had guanxi"—connections. Schweizer asserts that "Rosemont Seneca Partners had been negotiating an exclusive deal with Chinese officials, which they signed approximately ten days after Hunter visited China with his father." In fact, the deal had been signed before the trip—according to the BHR representative, it was a business license that came through shortly afterward—and Hunter was not a signatory. Hunter and Archer said that they never met with any Chinese officials about the fund. And the deal wasn't with Rosemont Seneca Partners but with a new holding company, established solely by Archer; Christopher Heinz was not part of the BHR transaction. Schweizer also asserts that the Chinese fund was "lucrative" for Hunter, but Hunter and his business partners told me that he has yet to receive a payment from the company. In October, 2017, the special counsel Robert Mueller, investigating Russian interference in the 2016 Presidential election, indicted Paul Manafort, Trump's former campaign chairman, on twelve counts, including committing conspiracy against the United States by failing to register as a foreign agent of Ukraine. (Manafort pleaded guilty to that charge in September, 2018.) Making a case that Hunter had his own Ukrainian scandal, Schweizer implies that Joe Biden had been consulted in advance about Hunter and Archer's work with Burisma. On April 16, 2014, he notes, shortly before the announcement that Hunter and Archer had taken seats on the company's board, Archer made a "private visit to the White House for a meeting with Vice-President Biden." Hunter, Archer, and Archer's son Lukas, who is now twelve, told me that the visit was arranged by Hunter for Lukas, who was working on a model of the White House for a grade-school assignment. Afterward, Lukas posted a picture on Instagram of himself shaking the Vice-President's hand. Hunter and Archer said that Burisma was never discussed. Rudolph Giuliani, Trump's personal lawyer, has also aggressively promoted what he has called the "alleged Ukraine conspiracy" in interviews and on social media. Giuliani told me that, in the fall of 2018, he spoke to Viktor Shokin, Ukraine's former prosecutor general. Shokin told him that Vice-President Biden had him fired in 2016 because he was investigating Burisma and the company's payments to Hunter and Archer. Giuliani said that, in January, 2019, he met with Yurii Lutsenko, Ukraine's current prosecutor general, in New York, and Lutsenko confirmed Shokin's version of events. On April 1, 2019, John Solomon, an opinion contributor to The Hill, wrote about Shokin's claim that he had been conducting a corruption probe into Burisma and Hunter when he was dismissed. A month later, the Times reported that Hunter "was on the board of an energy company owned by a Ukrainian oligarch who had been in the sights of the fired prosecutor general." The story, by Kenneth P. Vogel and Iuliia Mendel, provoked some Democrats to express concern that the Times was again lending credence to allegations made by Schweizer and other Trump allies. Giuliani retweeted the article, and Trump called for the Justice Department to investigate. (…) There is no credible evidence that Biden sought Shokin's removal in order to protect Hunter. According to Amos Hochstein, the Obama Administration's special envoy for energy policy, Shokin was removed because of concerns by the International Monetary Fund, the European Union, and the U.S. government that he wasn't pursuing corruption investigations. Contrary to the assertions that Shokin was fired because he was investigating Burisma and Zlochevsky, Hochstein said, "many of us in the U.S. government believed that Shokin was the one protecting Zlochevsky." In May, Giuliani scheduled a visit to Ukraine, and told the Times that he would look into Hunter's involvement with Burisma, "because that information will be very, very helpful to my client," but then abruptly cancelled the trip, amid reports that Ukraine's President-elect was unwilling to meet with him. A week later, on May 16th, Lutsenko appeared to shift his position on Burisma, telling Bloomberg News that he saw no evidence of wrongdoing by Biden or his son, and that "a company can pay however much it wants to its board." The reasons for his reversal were unclear, but Daria Kaleniuk, the head of the Anti-Corruption Action Center, in Kiev, speculated that Lutsenko, in talking with Giuliani, had been trying to "pump his political muscle," a strategy that had proved ineffective in the new political climate. That month, Hunter declined Burisma's offer to serve another term on the board, believing that the controversy had become a distraction. But he said that he was proud of his work there, and that he thought the criticism was misplaced. "I feel the decisions that I made were the right decisions for my family and for me," he told me. "Was it worth it? Was it worth the pain? No. It certainly wasn't worth the grief." He went on, "I would never have been able to predict that Donald Trump would have picked me out as the tip of the spear against the one person they believe can beat them." And yet, to many voters, the controversy over Hunter's business dealings will appear to have been avoidable, a product of Biden's resistance to having difficult conversations, particularly those involving his family. Hunter said that, in his talks with his father, "I'm saying sorry to him, and he says, 'I'm the one who's sorry,' and we have an ongoing debate about who should be more sorry. And we both realize that the only true antidote to any of this is winning. He says, 'Look, it's going to go away.' There is truly a higher purpose here, and this will go away. So can you survive the assault?" Adam Entous
Count Sen. Ron Johnson among those not surprised that the press is ignoring a New York Post report about emails said to be from Hunter Biden's laptop that suggest he introduced his father the Vice President to a representative of the Ukrainian gas company Burisma Holdings. Or that Twitter and Facebook would run interference for the Bidens by banishing the Post dispatch from their platforms. Something similar happened last month when Mr. Johnson's Homeland Security Committee and Chuck Grassley's Finance Committee dropped a joint report on Hunter Biden's financial dealings overseas. The committees tracked the heartburn the younger Mr. Biden's involvement with Burisma caused the Obama Administration and dug up intriguing tidbits—such as a $3.5 million wire transfer from a Russian billionaire who had been married to the former mayor of Moscow. Most news accounts dismissed the Senate findings as offering no proof that either Biden did anything criminal. What a low bar. The report mentions, for example, a $100,000 spending spree for Hunter Biden, James Biden (the Vice President's brother) and Sara Biden (the Vice President's sister-in-law) financed by Gongwen Dong, a Chinese businessman with ties to China's largest private oil and gas company. Hunter Biden's position on the Burisma board was concerning enough within the Obama Administration that two U.S. officials, George Kent and Amos Hochstein, complained about it. Mr. Kent had been Acting Deputy Chief of Mission at the U.S. Embassy in Kyiv. In 2016 he emailed colleagues that "the presence of Hunter Biden on the Burisma board was very awkward for all U.S. officials pushing an anticorruption agenda in Ukraine." At the least, the Senate report notes, Mr. Biden's financial dealings raised "criminal financial, counterintelligence and extortion concerns. There's also whether it affected U.S. policy. In a September 2015 speech in Odessa, U.S. Ambassador Geoffrey Pyatt specifically named Mykola Zlochevsky, a former Ukraine official who is also owner of Burisma Holdings, as involved in Ukraine's corruption. But three months later, Joe Biden advisers told him to avoid mentioning Zlochevsky in a speech. The question is whether his son's presence on Mr. Zlochevsky's board affected that decision. The Biden campaign says there was no meeting with the Ukrainian in question on Joe Biden's official schedule. That doesn't mean much: The January 2017 Oval Office meeting with Barack Obama and James Comey wasn't on his official schedule either. Even so, the information unearthed by the committee suggests that Mr. Biden knew much more about his son's involvement with Burisma than what he let on. Though he says he never discussed Hunter's overseas business deals with his son, he certainly discussed them with Mr. Hochstein, who came to the Vice President in October 2015 with his concerns. At best Joe Biden had a see-nothing-wrong approach to his son; less generously, it was a wink and a nod of tacit approval. The Senate report further suggests that John Kerry, who served as Secretary of State at the time and whose stepson Chris Heinz was a business partner of Hunter Biden's, was also not truthful when he said he knew nothing about it. Assuming the emails turned up by the New York Post are real, they provide significant detail about Hunter Biden's way of doing business. Even if it wasn't illegal, it was a classic example of Beltway influence-peddling for profit off his father's name and position. This is a legitimate story with important information for voters who are being asked to trust Joe Biden for a return to normalcy. We doubt this is the kind of Washington self-interest and dishonesty as usual that most Americans have in mind. The Wall Street Journal
Si la question de savoir si Joe Biden a permis à son fils de profiter de l'influence du vice-président est pertinente pour la campagne présidentielle, des questions d'équilibre et de proportionnalité entrent également en jeu. NBC
Le FBI a été averti que des sections du dossier controversé Steele auraient pu faire partie d'une « campagne de désinformation russe visant à dénigrer les relations extérieures des États-Unis », selon des notes de bas de page récemment déclassifiées d'un rapport du gouvernement. CBS (Apr. 2020)
In April of 2014, the then-vice president led a U.S. delegation to Kiev tasked with rooting out corruption and advocating for Ukraine to diminish its reliance on Russian oil. The Obama administration had pledged aid money to support a fledgling Ukrainian administration recovering from a revolution that ousted the country's previous leader. « You have to fight the cancer of corruption that is endemic in your system right now, » Biden told the Ukrainian parliament during the first of several post-revolution visits to the country. « And with the right investments and the right choices, Ukraine can reduce its energy dependence and increase its energy security. » Within weeks of his visit, Ukraine's largest energy producer, Burisma Energy, appointed Hunter Biden to a paid directorship on the firm's board. Just months before, in December of 2013, there was a similar episode when the then-vice president led an Obama administration effort to tamp down tensions in the Far East. Hunter Biden disembarked from Air Force Two in Beijing alongside his father, ahead of a series of meetings between the vice president and several high-ranking members of China's ruling party. Upon his departure, Joe Biden called Chinese President Xi Jinping a « good friend. » Within weeks of that visit, Hunter Biden was doing business there, as a participant in a firm called Bohai Harvest RST. The corporation formed a novel Chinese-American investment partnership that involved such Chinese state-owned firms as the Bank of China. Reports at the time said they sought to raise $1.5 billion. In response to questions from ABC News, Hunter Biden maintained that he and his father never talked about his overseas ventures. « At no time have I discussed with my father the company's business, or my board service, » Hunter Biden said in statement forwarded to ABC News by his attorney. « Any suggestion to the contrary is just plain wrong. » An attorney for Hunter Biden told ABC News the vice president's son merely accompanied his daughter, Finnegan Biden, on the Air Force Two trip to Beijing and conducted no business during the visit. obert Weissman, the president of progressive watchdog group Public Citizen and a frequent critic of business dealings by President Donald Trump's children — including the Trump Organization's ongoing development projects overseas — told ABC News that it can be challenging for the adult children of well-known political figures to carve out careers that don't pose ethics concerns, but he considers Hunter Biden's decisions concerning. (…) The Ukrainian energy firm Burisma tapped Hunter Biden — a Yale-trained attorney who worked at the Manhattan-based law firm Boies Schiller Flexner LLP — to lead its legal unit and « provide support for the company among international organizations, » according to the company's announcement at the time. Hunter Biden and his associate at a business entity called Rosemont Seneca Partners — where Hunter Biden was a managing partner — both obtained board seats, and according to banking records reviewed by ABC News, the firm began collecting $166,666 payments each month. In a statement to ABC News, Biden said « at no time » was he « in charge of the company's legal affairs » and said he « earned [his] qualifications for such a role based on [his] extensive prior board service. » Hunter Biden had served on other corporate boards, including as vice chairman of the board overseeing Amtrak. He had no known experience in Ukraine or the highly competitive energy field, but said in his statement that he joined the board « to help reform Burisma's practices of transparency, corporate governance and responsibility. » But questions were raised at the time. Asked about the appointment in May of 2014 by ABC News Chief White House Correspondent Jonathan Karl, then-press secretary Jay Carney responded that « Hunter Biden and other members of the Biden family are obviously private citizens, and where they work does not reflect an endorsement by the administration or by the vice president or president. » Ukraine is not the only foreign territory in which there are lingering questions about business conducted by Hunter Biden. His exact role in the Chinese investment fund Bohai Harvest RST remains unclear. The firm's website described the venture as being « sponsored » by the government-controlled Bank of China, and securities filings in the U.S. say the fund was « to focus on mergers and acquisitions, and investment in and reforms of state-owned enterprise. » A source familiar with Hunter Biden's involvement said he served as an unpaid director and has not yet received any returns on his investments from the fund, adding that he only became a minority stake-holder in the company in October 2017, with his current investment estimated at approximately $430,000. He continues to play an active role, according to his attorney. And that presents a problem for ethics experts. ABC news
Pour l'heure, rien ne laisse présumer, dans le cas de Hunter Biden, de quelconques irrégularités. Sa présence au conseil d'administration d'une société gazière ukrainienne, entre 2014 et 2019, alors même que son père avait la haute main sur le dossier ukrainien au sein de l'administration Obama (2008-2016), relève toutefois d'un mélange des genres douteux. C'est d'abord la personnalité de l'employeur de Hunter Biden qui interroge. Quoique apparu sur le tard sur la scène oligarchique ukrainienne, Mykola Zlotchevski en est un parfait représentant. L'homme, connu pour ses costumes de couleur et sa carrure de lutteur, a su jouer de son entregent politique pour faire prospérer ses affaires. Relativement modeste pendant des années, sa société d'exploitation d'hydrocarbures, Burisma, est devenue le numéro un privé du secteur… lorsque son patron était à la tête du comité parlementaire aux ressources naturelles, et plus encore ministre de l'écologie, sous la présidence de Viktor Ianoukovitch (2010-2015). Entre 2010 et 2012, la société Burisma a obtenu du ministère de l'écologie six nouvelles licences d'exploration gazière et quatre d'exploitation, principalement dans les Carpathes et dans la région de Dnipro, le hissant à la onzième place du classement des Ukrainiens les plus riches. « Son problème aujourd'hui n'est plus de s'enrichir, puisque tous ses actifs ont été obtenus avant 2014, mais de laver son image », souligne Kristina Berdynskikh, journaliste d'investigation au magazine Novoe Vremya. La période suivant la révolution de Maïdan, en 2014, est en effet riche de menaces, avec ses promesses d'assainissement de l'économie et de mise au pas des oligarques. M. Zlotchevski voit ainsi une partie de ses avoirs gelés au Royaume-Uni, et diverses enquêtes sont ouvertes contre lui en Ukraine. C'est à cette époque-là que l'oligarque se préoccupe de « relations publiques ». Début 2014, Burisma s'attache les services de l'ancien président polonais Aleksander Kwasniewski (1995-2005), intégré au conseil d'administration. Six mois plus tard, Hunter Biden le suit, pour un salaire atteignant, selon une source citée par le Wall Street Journal, 50 000 dollars (45 500 euros) mensuels. Les affaires du second fils de Joe Biden, ancien lobbyiste et ex-financier, ont déjà un parfum de soufre : Hunter est suspecté d'avoir mis en avant sa position familiale lors d'un voyage présidentiel fin 2013 à Pékin pour doper son business en Chine. Le Monde
En regardant le rapport de plus près, on lit qu'Elena Batourina a versé 3,5 millions de dollars non pas sur le compte en banque de Hunter Biden, mais sur celui de Rosemont Seneca Thornton, une entreprise de conseil en investissements, dont les sénateurs disent qu'elle a été cofondée par le fils cadet de Joe Biden. Le paiement, survenu en février 2014, aurait rémunéré un contrat de consultant. Les sénateurs glissent au passage qu'Elena Batourina semblait avoir bénéficié des pratiques corrompues de son mari. Mais rien n'y dit que Hunter Biden ait touché ne serait-ce qu'une partie de cet argent. Comme la précédente, cette accusation repose sur des documents que les sénateurs ne dévoilent pas. Impossible à vérifier donc. Mais les membres démocrates des commissions ayant examiné ces documents assurent à Politifact que rien ne relie Hunter Biden à cette transaction ni à l'entreprise bénéficiaire. L'avocat de Hunter Biden affirme également que son client n'a jamais touché cet argent et qu'il n'a jamais cofondé l'entreprise en question. Le cadet de Joe Biden a bien cocréé une société baptisée Rosemont Seneca en 2009, mais rien ne permet de dire, d'après Politifact, que les deux entreprises sont les mêmes. France info
Durant le second mandat de l'administration Obama, Hunter Biden conclut des accords commerciaux lucratifs avec un fonds d'investissement lié au gouvernement chinois, après que Hunter Biden a accompagné en 2013 son père lors d'un voyage à Pékin. Lors de ce voyage officiel, dans le hall d'un hôtel, Hunter Biden met son père en relation avec Jonathan Li, un partenaire d'affaires chinois. Des conseillers de Joe Biden s'inquiètent des apparences d'une telle présentation au pays des « guanxi » (réseaux de relations). Hunter Biden était un membre bénévole du conseil de BHR Partners, nouveau fonds d'investissement que Jonathan Li était sur le point de diriger. Plusieurs jours après le voyage des Biden en Chine, BHR Partners a obtenu du gouvernement chinois une licence d'exploitation. Trois ans plus tard, Hunter Biden prend une participation de 10 % dans BHR Partners grâce à un investissement de 420 000 $. En décembre 2013, Rosemont Seneca Partners, la petite société de conseil financier de Hunter Biden, participe à une opération de capital-investissement de 1,5 milliard $, impliquant une filiale de la Bank of China, la société de gestion de fonds Bohai Industrial Investment, et l'un des plus importants gestionnaires d'actifs de Chine, Harvest Fundation Management Co. Les sociétés ont utilisé du capital-risque appartenant à l'État chinois pour lever les fonds. Le Wall Street Journal qualifie de « l'une des plus grandes collaborations sino-étrangères en capital-investissement » pour tirer parti de la nouvelle zone de libre-échange de Shanghai et de la libéralisation de la politique chinoise visant à convertir le yuan en devises. Les conversions ont aidé le gouvernement chinois à investir dans des sociétés étrangères. En 2019, le New Yorker écrit un article dans lequel il indique comment Hunter Biden s'est vu offrir un diamant de 2,8 carats par le magnat de l'énergie chinois Ye Jianming. En octobre 2019, pour faire baisser la tension sur la campagne électorale de son père, Hunter Biden annonce qu'il quittera à la fin du mois le conseil d'administration de BHR (Shanghai) Equity Investment Fund Management Company. Toutefois, le 15 avril 2020, le New York Post révèle que Hunter Biden semble toujours faire partie du conseil d'administration de la société de capital-investissement chinoise qu'il a cofondée. Après une visite officielle du vice président Joe Biden en Ukraine, Hunter Biden rejoint, en juin 2014, le directoire d'une des plus importantes compagnies pétrolières et gazières ukrainienne, Burisma, dont le dirigeant, l'oligarque Mykola Zlochevsky, est ex-ministre de l'Écologie de l'ex-président Viktor Ianoukovytch. A partir de 2014, Zlochevsky est poursuivi par la justice ukrainienne et britannique pour blanchiment d'argent à travers Burisma. Hunter Biden, qui n'a alors aucune expérience en Ukraine ou dans le secteur de l'énergie, affirme dans un communiqué de presse : « Je crois que mon aide en tant que consultant d'une compagnie sur les questions de la transparence, de la gestion d'entreprise et de l'expansion internationale aidera l'économie de l'Ukraine et la prospérité de son peuple. En décembre 2015, peu avant la visite de Joe Biden à Kiev, l'ambassadeur américain, Geoffrey R. Pyatt, accuse les procureurs de protéger Mykola Zlochevsky, poursuivi par les autorités britanniques. Des chercheurs estiment à ce moment que la position de Hunter Biden peut nuire au message anticorruption porté par Joe Biden. Selon le Washington Post, Hunter Biden quitte en 2019 son poste au sein de Burisma, après cinq années de service, alors que Joe Biden a annoncé en avril sa candidature à la présidence. Selon le New York Times, « Hunter Biden et ses partenaires américains ont pris part au vaste effort de Burisma visant à rassembler des démocrates bien connectés à une époque où la société faisait face à des enquêtes soutenues non seulement par les forces ukrainiennes mais également par des responsables de l'administration Obama ». D'autres commentateurs soulèvent des problèmes de népotisme ou de conflit d'intérêts. Sur FoxBusiness, proche des partisans de Donald Trump, l'humoriste Bill Maher déclare que « ce gamin » a été payé 600 000 $ juste parce qu'il s'appelait Biden dans ce pays extrêmement corrompu qui venait d'avoir une révolution pour se débarrasser de la corruption. Le site Vox, proche de la gauche libérale, assimile Hunter Biden à ces personnes gravitant autour de la politique américaine, telles que Billy Carter, Tony Rodham et Neil Bush, tentant de capitaliser financièrement sur leurs proches à la Maison-Blanche et parviennent ainsi à s'enrichir sans réaliser d'actions d'envergure, mais affirme aussi que Joe Biden n'est pas intervenu pour aider son fils en Ukraine. Début 2016, l'administration Obama et les autorités européennes sont convaincus que le procureur général ukrainien Viktor Shokin ne fait pas assez pour lutter contre la corruption. Joe Biden décide en mars 2016 de menacer le président ukrainien Petro Porochenko de ne pas accorder un milliard de dollars si Viktor Shokin n'est pas renvoyé dans les six heures. Shokin est remplacé par « quelqu'un de solide ». Joe Biden rend public cette intervention en janvier 2018. De son côté, Viktor Shokin affirme qu'il a été licencié pour l'empêcher d'enquêter sur Hunter Biden. Iouri Loutsenko, procureur à partir de mai 2016, affirme avoir rencontré l'avocat de Donald Trump, Rudolph Giuliani, selon lui « obsédé par les possibles fautes commises par Joe Biden et son fils », mais avoir finalement décidé qu'il n'y avait pas de raison d'ouvrir une enquête contre Hunter Biden. Il considère en septembre 2018 que, si une enquête est ouverte sur Joe Biden et son fils, elle doit l'être aux États-Unis et non en Ukraine. En juillet 2019, le président Donald Trump demande par téléphone à son homologue, le président nouvellement élu Volodymyr Zelensky, de se renseigner pour savoir si l'ancien vice-président Biden a mis fin à une enquête sur une entreprise ukrainienne pour laquelle travaillait son fils. Iouri Loutsenko est à son tour limogé au mois d'août 2019 par le président Volodymyr Zelensky. Le 1er octobre 2019, une enquête est ouverte contre Iouri Loutsenko pour abus de pouvoir. Il est suspecté d'avoir « autorisé un business de paris illégaux ». Aux Etats-Unis, la Chambre des représentants, dominée par les démocrates, lance le 24 septembre 2019 une enquête en vue d'une procédure d'impeachment pour déterminer si le gel par Donald Trump d'une importante aide militaire à l'Ukraine est le résultat d'une volonté de faire pression sur l'exécutif ukrainien, afin que celui-ci lance une enquête sur Joe Biden, dans le but de mettre en difficulté sa campagne pour l'élection présidentielle de 2020. En mars 2020, le comité sénatorial de la Sécurité Intérieure (Homeland Security), dirigé par le républicain Ron Johnson, affirme vouloir poursuivre son enquête sur Hunter Biden, malgré les critiques des sénateurs démocrates, et malgré la priorité donnée à la lutte contre la pandémie de coronavirus. Wikipedia
Trump and his allies alleged that means Joe Biden has lied when he said he never discussed his son's business roles. (…) The allegation that Hunter Biden has traded on his family name has been thoroughly explored in previous news stories, including a lengthy New Yorker investigation last year in which Robert Weissman, the president of the advocacy group Public Citizen, said, "It's hard to avoid the conclusion that Hunter's foreign employers and partners were seeking to leverage Hunter's relationship with Joe, either by seeking improper influence or to project access to him." Reports published while the elder Biden was still vice president raised ethical questions about the Burisma deal. While the question of whether Joe Biden enabled his son to profit from the vice president's influence is relevant to the presidential campaign, issues of balance and proportionality also come into play. (…) An NBC News correspondent asked Bobulinski for an interview and for copies of documents in his possession, but he declined. "All of your questions will be answered on Tucker Carlson tonight," Bobulinski wrote on Oct. 27. (…) At a meeting in May 2017 in Los Angeles, Bobulinski says Hunter Biden introduced him to the former vice president, saying: "This is Tony, dad, the individual I told you about that's helping us with the business we are working and the Chinese." Even if that statement was made, it says very little about how much Joe Biden knew, and nothing about whether he was involved. The Biden campaign has denied that Biden knew about the venture or stood to profit from it. NBC News has sought to obtain the documents on the alleged Hunter Biden laptop, but has been rebuffed. An NBC News correspondent sent a letter two weeks ago to Giuliani, seeking copies of the materials. His lawyer, Robert Costello, granted the correspondent the opportunity to review some Hunter Biden emails and other materials in person. The materials included copies of Hunter Biden identification documents that appeared to be genuine. But without taking possession of the copies, it was not possible to conduct the sort of forensic analysis that might help authenticate the emails and documents. It was Giuliani who ultimately told NBC News he would not be providing a copy of the hard drive. NBC News responded by asking if, instead of a full copy of the hard drive, he could just provide copies of the full set of emails. Giuliani did not agree to that proposal. NBC News then declined an offer of copies of a small group of emails. NBC News has also requested the documents from Republicans on the Senate Homeland Security Committee, but has not received a response. (…) The owner of a computer repair shop in Wilmington, Delaware, John Paul Mac Isaac, has said a man he believes was Hunter Biden left a water-damaged Apple computer at his shop in April 2019 for repairs and data recovery. But Biden never retrieved the machine, Mac Isaac has said, and at some point he began to examine the data. He said he found material that disturbed him, though he has never publicly explained what that was. His lawyer said he contacted the FBI, which ultimately served a grand jury subpoena for the laptop and a hard drive. After hearing nothing from the FBI for months, Mac Isaac said he grew frustrated and turned a copy of the laptop's contents over to Giuliani's lawy. (…) According to the representative, Mac Isaac said he wrote to Giuliani's team after trying to reach out to Republican members of Congress without success. (…) U.S. officials have refused to explain why they seized the laptops and what, if anything, they are investigating. NBC News attempted to speak to Mac Isaac, but he did not respond to requests for comment. NBC News published an article quoting responses he had given to The Daily Beast. His lawyer then sent NBC News a letter that said, "Your network and affiliates should cease any further discussion of Mr. Mac Isaac as much of the information you are presenting is false." James Rosen, a reporter for the conservative-leaning Sinclair Broadcast Group, the nation's largest operator of local television stations, reported this week that a Justice Department official told him the FBI had opened a criminal investigation into Hunter Biden and his associates last year focused on allegations of money-laundering — and that the probe remains active. NBC News has not confirmed any such investigation. Rosen also reported that the FBI interviewed former Biden associate Bobulinski last week. A senior law enforcement official told NBC News that Bobulinski initiated the interview. Bobulinski said the FBI told him he's "listed as a material witness," but law enforcement officials say the FBI does not use that term in this context. Hunter Biden's lawyer, George Mesires, did not respond to a request for comment by NBC News. He has not asserted — nor has the Biden campaign — that the laptop did not belong to Hunter Biden. If he did leave the machine in Delaware, it would have marked at least the second time he has left behind a laptop. According to two people familiar with the matter, a different Hunter Biden laptop landed in the custody of the DEA in February when they executed a search warrant on the Massachusetts office of a psychiatrist accused of professional misconduct. The psychiatrist has not been charged with a crime. NBC
Il y a cinq jours, le reporter d'investigation Glen Greenwald claquait la porte du site américain d'information The Intercept, l'accusant d'avoir censuré un article sur Joe Biden et son fils en retirant «tous les passages critiques». Un développement non sans ironie, soulignait ce journaliste libertarien de gauche, détenteur du prix Pulitzer, notant qu'il avait cofondé ce média en 2014 précisément «pour défendre un journalisme indépendant». L'article de Greenwald, qui a depuis été publié sur son site personnel, se penche sur l'affaire des courriers électroniques de Hunter Biden, fils du candidat démocrate, accusé par la campagne de Trump d'avoir monnayé l'accès à son père auprès de compagnies privées en Ukraine et en Chine pour s'enrichir, lorsque ce dernier était vice-président des États-Unis. Sans préjuger de la véracité des accusations portées et de l'implication personnelle du candidat démocrate, le journaliste y explique qu'il est absolument nécessaire d'enquêter, vu que l'authenticité des e-mails en question, confirmés par plusieurs destinataires, dont l'un des ex-collaborateurs de Hunter Biden, n'a jamais été démentie, ni par la campagne démocrate ni par la famille. Son article décrit surtout le silence assourdissant de la plupart des médias sur cette affaire lancée dans la mêlée électorale par le tabloïd conservateur New York Post, le premier à publier ces e-mails, qui auraient été récupérés sur un ordinateur portable de Hunter déposé chez un réparateur. «L'union des entités les plus puissantes de la nation, y compris ses médias, a pris des mesures extraordinaires pour enterrer les questions», parce qu'elle est farouchement pro-Biden, dénonce Greenwald, soulignant notamment «la campagne de censure inhabituelle» lancée aussi par Facebook et Twitter contre le New York Post, dont le compte a été provisoirement gelé par Twitter en invoquant la nécessité de «vérifier les faits». Le journaliste critique aussi avec sévérité la manière dont les médias libéraux «mainstream» auraient accepté l'argument de la campagne de Biden selon lequel cette affaire serait une «opération russe». Il cite notamment l'étonnante publication par le Washington Post d'un avis d'expert qui expédie l'affaire en affirmant que «nous devons traiter les fuites (sur) Hunter Biden comme si elles étaient une opération d'agents extérieurs – même si elles ne le sont pas». Greenwald, dans son article, note aussi que les quelques membres de la presse généraliste qui ont essayé de discuter ces matériels ont été «vilipendés», comme par exemple la reporter du New York Times Maggie Haberman, affublée sur les réseaux sociaux du nom de «Maga Haberman» («Maga» étant l'acronyme du slogan de campagne de Donald Trump, « Make American Great Again »). «Le journalisme est en crise», alerte-t-il, et «les mêmes tendances à la répression, à la censure et à l'homogénéité idéologique qui empoisonnent la presse nationale en général ont atteint le média que j'ai cofondé». La rédaction de The Intercept a rétorqué qu'il n'y avait eu aucune censure, juste l'édition d'un papier afin de faire en sorte qu'il soit «juste et exact». La crise qu'évoque Glen Greenwald et la dérive partisane qui s'est emparée de la presse américaine ne datent pas d'hier. Si en 1974, juste après l'affaire du Watergate, les médias jouissaient d'une opinion favorable chez 70 % des citoyens, selon l'institut Gallup, ce chiffre tourne à peine autour de 30 % aujourd'hui, traduisant une dégringolade. «Nous n'écoutons plus», nous confiait la semaine dernière un pasteur lors d'un rassemblement du président, jugeant que ce dernier avait «raison d'utiliser son compte Twitter pour contourner le mur des médias». L'écrasante majorité des journaux et télévisions américains – près de 95 % – avaient déjà pris fait et cause pour Hillary Clinton en 2016. Depuis, rapporte le Centre d'études des médias de Harvard, la couverture de la présidence a été à plus de 90 % négative, l'idée de faire partir Trump avant terme tournant parfois à l'obsession. En 2020, après l'échec de la procédure de destitution du président et les résultats peu concluants de l'enquête sur sa supposée collusion avec la Russie, ces mêmes médias ont tous pris position pour Joe Biden, afin de «renvoyer le pire président des temps modernes», selon le Washington Post. On estime que sur les 13.000 journalistes en activité aux États-Unis, 80 % se situent dans l'opposition à Trump. Une disproportion qui explique le décalage entre la virulence de la couverture anti-Trump et la «complaisance» du corps journalistique à l'égard de Joe Biden. À la mi-septembre, le site Politico reconnaissait qu'une émission d'ABC avec Donald Trump comme invité avait tourné à l'«interrogatoire hostile», alors que Joe Biden avait droit, sur CNN à «des retrouvailles entre vieux amis». Pour justifier ce parti pris, la plupart des journalistes invoquent une situation «anormale», qui cessera avec le départ de Trump, principale source de «fausses nouvelles», estiment-ils. «Face à un candidat qui qualifie la presse d'ennemie du peuple, la disparité de traitement est hors sujet», veut croire Gabriel Kahn, professeur de journalisme. Trump est d'ailleurs loin d'être complètement isolé médiatiquement, puisqu'il bénéficie de la virulence de l'aile conservatrice du paysage médiatique, qui roule pour lui sans complexe. Le fer de lance de cette nébuleuse est évidemment la chaîne Fox News, aussi partiale pour Trump que les autres médias le sont contre lui [et] Derrière Fox se dresse aussi un univers de radios privées conservatrices chrétiennes, qui défendent activement le président. Ce face-à-face médiatique, qui reflète la division béante de l'Amérique, mais contribue aussi à l'aggraver, existait déjà sous Obama, avec l'opposition systématique de Fox et souvent de la chaîne progressiste MSNBC. Mais la nouveauté des années Trump vient de ce que les médias de la grande presse, jusqu'ici plus distanciés, même s'ils avaient déjà une coloration politique, ont dérivé eux aussi vers le combat, d'une manière plus subtile mais qui n'en reste pas moins problématique. La crise qui traverse le New York Times, «grande dame» du journalisme qui faisait naguère figure de référence incontournable, est à cet égard un résumé du glissement idéologique vers la gauche, au-delà du débat sur Trump. Comme l'ont montré plusieurs épisodes successifs, dont le départ de la journaliste Bari Weiss, accusée de ne pas avoir défendu les canons de «justice sociale», une guerre idéologique gronde en interne entre l'ancienne génération libérale, essentiellement préoccupée de journalisme et de faits, et une jeune génération «woke», qui considère que les préoccupations antiracistes ou antisexistes doivent colorer la couverture. La raison pour laquelle l'ancienne génération, toujours aux commandes mais désireuse d'apparaître inclusive, peine à maintenir l'étalon journalistique est la question clé de l'histoire. Laure Mandeville
Attention: une censure peut en cacher une autre !
A l'heure où à quelques jours de l'une des élections américaines les plus importantes et les plus disputées de l'histoire récente …
Et où avec la massive campagne de votes anticipés et par correspondance orchestrée par les Démocrates …
Plus de 80 millions d'électeurs ont déjà voté …
Et entre délais de comptage et recours pour fraudes …
La décision finale pourrait, entre deux menaces de violence d'extrême-gauche, prendre des jours, voire des semaines ou des mois …
Cherchez l'erreur ..
Quand les médias qui dénoncent la perturbation de meetings de Joe Biden par des partisans de Trump …
Et ont sorti depuis trois ans les rumeurs les plus infondées sur le président américain …
Dont le tristement célèbre faux dossier Steele, base de l'enquête de la CIA et du FBI sur la campagne 2016 de Trump …
Concocté à partir de ouï-dire et de potins de tiers provenant de sources de bas niveau par un chercheur britannique payé par l'équipe d'Hillary Clinton pour déterrer des boules puantes contre Trump …
Sont les mêmes qui pour protéger « leur candidat » avec l'aide des réseaux sociaux comme Tweeter ou Facebook …
Voire la démission forcée ou les pressions sur leurs propres journalistes …
Refusent depuis des semaines de couvrir sérieusement l'enquête du NY Post …
Sur les mensonges répétés d'un candidat qui face au soi-disant corrompu Trump se présente comme l'ultime Mr Propre …
Concernant sa prétendue ignorance de l'évident trafic d'influence de son fils en Ukraine, Russie ou Chine …
La presse, reflet partisan et accélérateur des divisions américaines
Les médias américains jouissaient d'une opinion favorable chez la majorité des citoyens après l'affaire du Watergate. Mais depuis, leur popularité a fortement dégringolé.
Laure Mandeville
1er novembre 2020
Il y a cinq jours, le reporter d'investigation Glen Greenwald claquait la porte du site américain d'information The Intercept, l'accusant d'avoir censuré un article sur Joe Biden et son fils en retirant «tous les passages critiques». Un développement non sans ironie, soulignait ce journaliste libertarien de gauche, détenteur du prix Pulitzer, notant qu'il avait cofondé ce média en 2014 précisément «pour défendre un journalisme indépendant».
L'article de Greenwald, qui a depuis été publié sur son site personnel, se penche sur l'affaire des courriers électroniques de Hunter Biden, fils du candidat démocrate, accusé par la campagne de Trump d'avoir monnayé l'accès à son père auprès de compagnies privées en Ukraine et en Chine pour s'enrichir, lorsque ce dernier était vice-président des États-Unis. Sans préjuger de la véracité des accusations portées et de l'implication personnelle du candidat démocrate, le journaliste y explique qu'il est absolument nécessaire d'enquêter, vu que l'authenticité des e-mails en question, confirmés par plusieurs destinataires, dont l'un des ex-collaborateurs de Hunter Biden, n'a jamais été démentie, ni par la campagne démocrate ni par la famille.
Accusation de censure
Son article décrit surtout le silence assourdissant de la plupart des médias sur cette affaire lancée dans la mêlée électorale par le tabloïd conservateur New York Post, le premier à publier ces e-mails, qui auraient été récupérés sur un ordinateur portable de Hunter déposé chez un réparateur. «L'union des entités les plus puissantes de la nation, y compris ses médias, a pris des mesures extraordinaires pour enterrer les questions», parce qu'elle est farouchement pro-Biden, dénonce Greenwald, soulignant notamment «la campagne de censure inhabituelle» lancée aussi par Facebook et Twitter contre le New York Post, dont le compte a été provisoirement gelé par Twitter en invoquant la nécessité de «vérifier les faits».
Le journaliste critique aussi avec sévérité la manière dont les médias libéraux «mainstream» auraient accepté l'argument de la campagne de Biden selon lequel cette affaire serait une «opération russe». Il cite notamment l'étonnante publication par le Washington Post d'un avis d'expert qui expédie l'affaire en affirmant que «nous devons traiter les fuites (sur) Hunter Biden comme si elles étaient une opération d'agents extérieurs – même si elles ne le sont pas».
Greenwald, dans son article, note aussi que les quelques membres de la presse généraliste qui ont essayé de discuter ces matériels ont été «vilipendés», comme par exemple la reporter du New York Times Maggie Haberman, affublée sur les réseaux sociaux du nom de «Maga Haberman» («Maga» étant l'acronyme du slogan de campagne de Donald Trump, « Make American Great Again »). «Le journalisme est en crise», alerte-t-il, et «les mêmes tendances à la répression, à la censure et à l'homogénéité idéologique qui empoisonnent la presse nationale en général ont atteint le média que j'ai cofondé». La rédaction de The Intercept a rétorqué qu'il n'y avait eu aucune censure, juste l'édition d'un papier afin de faire en sorte qu'il soit «juste et exact».
La crise qu'évoque Glen Greenwald et la dérive partisane qui s'est emparée de la presse américaine ne datent pas d'hier. Si en 1974, juste après l'affaire du Watergate, les médias jouissaient d'une opinion favorable chez 70 % des citoyens, selon l'institut Gallup, ce chiffre tourne à peine autour de 30 % aujourd'hui, traduisant une dégringolade. «Nous n'écoutons plus», nous confiait la semaine dernière un pasteur lors d'un rassemblement du président, jugeant que ce dernier avait «raison d'utiliser son compte Twitter pour contourner le mur des médias».
Le fer de lance de cette nébuleuse est évidemment la chaîne Fox News, aussi partiale pour Trump que les autres médias le sont contre lui
L'écrasante majorité des journaux et télévisions américains – près de 95 % – avaient déjà pris fait et cause pour Hillary Clinton en 2016. Depuis, rapporte le Centre d'études des médias de Harvard, la couverture de la présidence a été à plus de 90 % négative, l'idée de faire partir Trump avant terme tournant parfois à l'obsession. En 2020, après l'échec de la procédure de destitution du président et les résultats peu concluants de l'enquête sur sa supposée collusion avec la Russie, ces mêmes médias ont tous pris position pour Joe Biden, afin de «renvoyer le pire président des temps modernes», selon le Washington Post.
On estime que sur les 13.000 journalistes en activité aux États-Unis, 80 % se situent dans l'opposition à Trump. Une disproportion qui explique le décalage entre la virulence de la couverture anti-Trump et la «complaisance» du corps journalistique à l'égard de Joe Biden. À la mi-septembre, le site Politico reconnaissait qu'une émission d'ABC avec Donald Trump comme invité avait tourné à l'«interrogatoire hostile», alors que Joe Biden avait droit, sur CNN à «des retrouvailles entre vieux amis».
Pour justifier ce parti pris, la plupart des journalistes invoquent une situation «anormale», qui cessera avec le départ de Trump, principale source de «fausses nouvelles», estiment-ils. «Face à un candidat qui qualifie la presse d'ennemie du peuple, la disparité de traitement est hors sujet», veut croire Gabriel Kahn, professeur de journalisme.
Trump est d'ailleurs loin d'être complètement isolé médiatiquement, puisqu'il bénéficie de la virulence de l'aile conservatrice du paysage médiatique, qui roule pour lui sans complexe. Le fer de lance de cette nébuleuse est évidemment la chaîne Fox News, aussi partiale pour Trump que les autres médias le sont contre lui, avec une mention spéciale pour le show du journaliste vedette Tucker Carlson, qui bat des records d'audience. Derrière Fox se dresse aussi un univers de radios privées conservatrices chrétiennes, qui défendent activement le président.
Ce face-à-face médiatique, qui reflète la division béante de l'Amérique, mais contribue aussi à l'aggraver, existait déjà sous Obama, avec l'opposition systématique de Fox et souvent de la chaîne progressiste MSNBC. Mais la nouveauté des années Trump vient de ce que les médias de la grande presse, jusqu'ici plus distanciés, même s'ils avaient déjà une coloration politique, ont dérivé eux aussi vers le combat, d'une manière plus subtile mais qui n'en reste pas moins problématique. La crise qui traverse le New York Times, «grande dame» du journalisme qui faisait naguère figure de référence incontournable, est à cet égard un résumé du glissement idéologique vers la gauche, au-delà du débat sur Trump.
La question clé de l'histoire
Comme l'ont montré plusieurs épisodes successifs, dont le départ de la journaliste Bari Weiss, accusée de ne pas avoir défendu les canons de «justice sociale», une guerre idéologique gronde en interne entre l'ancienne génération libérale, essentiellement préoccupée de journalisme et de faits, et une jeune génération «woke», qui considère que les préoccupations antiracistes ou antisexistes doivent colorer la couverture. La raison pour laquelle l'ancienne génération, toujours aux commandes mais désireuse d'apparaître inclusive, peine à maintenir l'étalon journalistique est la question clé de l'histoire.
La manière choquante dont le New York Times a par exemple rendu compte de la décapitation du professeur d'histoire Samuel Paty, annonçant que la police avait «tiré et abattu un homme, à la suite d'une attaque au couteau», au lieu de titrer sur le fait majeur de la décapitation de l'enseignant par un islamiste, illustre avec éclat à quel point le prisme antiraciste obsessionnel qui domine le débat aux États-Unis déteint sur sa couverture.
Peu de journaux semblent épargnés. Un journaliste nous confie qu'au Christian Science Monitor, journal plutôt situé à droite, les jeunes reporters exigent désormais des anciens qu'ils fassent des statistiques sur les sources qu'ils citent: femmes, hommes, Noirs, Blancs, Latinos… afin de maintenir une «juste» proportion dans la couverture… La question n'est désormais plus seulement la fiabilité des sources, mais leur origine raciale ou leur genre.
Voir aussi:
Guerre culturelle en Amérique: la dernière chance des conservateurs
DÉCRYPTAGE – Avec l'arrivée de Trump à la présidence, les conservateurs se sont sentis requinqués, presque surpris d'avoir trouvé en ce milliardaire divorcé et incapable de réciter un verset de la Bible, un allié aussi résolu des valeurs chrétiennes.
Laure Mandeville
Il y a quelques jours, Thomas Kligenstein, président de l'Institut Claremont, influent think-tank conservateur californien, prenait solennellement la parole dans une vidéo pour appeler ses compatriotes républicains à comprendre l'enjeu de «l'élection la plus importante que l'Amérique ait connue depuis 1860». «Le parti démocrate chevauche une révolution» qui vise à changer «le projet américain des Pères fondateurs», mettait-il en garde. La bataille présidentielle de 2020 n'est pas «une compétition entre des programmes sur la santé ou la fiscalité, mais une bataille pour deux modes de vie qui ne peuvent coexister pacifiquement», ajoutait-il.
Dans sa vidéo au ton assez dramatique, l'intellectuel conservateur oppose l'approche républicaine, universaliste, mettant en avant les droits individuels des citoyens sans prise en compte de leur couleur de peau, au projet multiculturaliste de la gauche américaine, qui considère la société «non pas comme une communauté d'individus mais comme une collection de groupes culturels communautaires définis par leur race, leur ethnicité ou leur genre». Pour les progressistes, «toutes ces identités sont opprimées par les mâles blancs et leur but est de représenter de manière proportionnelle tous les groupes dans toutes les institutions américaines», affirme Kligenstein, qui avertit que cette obsession d'une représentation proportionnelle «amènerait à une redistribution sans fin de la richesse, qui ne pourrait être réalisée que par un gouvernement tyrannique et omniprésent».
«Les multiculturalistes veulent nous convaincre que l'Amérique se définit par l'esclavage, qu'elle est mauvaise et systémiquement raciste et qu'il faut donc tout changer», ajoute Kligenstein dans sa vidéo. Un constat qui l'amène à plaider pour un vote clair en faveur du président sortant.
L'intellectuel est persuadé qu'un président Biden serait impuissant à arrêter la vague révolutionnaire qui a pris racine dans son parti. Trump, à l'inverse, «ne se sent pas coupable et considère que l'Amérique est bonne» intrinsèquement. Pour cette seule raison, «c'est l'homme providentiel» de la droite, note Kligenstein, reprenant une idée que beaucoup de conservateurs expriment désormais ouvertement, après l'avoir beaucoup critiqué. «Trump n'est pas un président pour tous les temps… Mais pour les temps révolutionnaires que nous vivons, c'est exactement l'homme qu'il nous faut», car il a du «courage, et est capable d'aller là où personne n'ose aller», dit encore le président de l'Institut Claremont, tout en reconnaissant que «ses paroles», «sa mesquinerie», «son esprit de rancune» le font parfois «grincer des dents».
Les multiculturalistes veulent nous convaincre que l'Amérique se définit par l'esclavage, qu'elle est mauvaise et systémiquement raciste et qu'il faut donc tout changer.

Thomas Kligenstein, président de l'Institut Claremont.
Dans la bataille qui se joue en Amérique, on a parfois l'impression que la pandémie du Covid-19 est le thème qui a écrasé tout le reste. Mais cette impression est trompeuse. Les guerres culturelles et la question plus générale de la direction existentielle que prendra le pays sont dans tous les esprits, comme l'exprime la sortie de Kligenstein.
Alors que le 3 novembre approche, les démocrates ne cessent de répéter qu'une réélection du turbulent milliardaire serait une catastrophe pour le pays, sa seule présence à la Maison-Blanche constituant selon eux un danger terrible, qui ouvrirait la voie au chaos et à une dictature rampante. Mais le sentiment d'une apocalypse est aussi très présent sur la droite, où l'on craint que le retour des démocrates aux affaires ne scelle la victoire définitive de la révolution identitariste et multiculturaliste «woke», qui, partie des universités, est en train déborder dans la presse libérale et la gauche du «parti de l'âne». «Nous sommes au bord d'un abîme», affirme le prêtre conservateur catholique Ed Meeks.
La victoire du libéralisme sociétal
Depuis la révolution sociétale des années 1960, qui a vu les idées de la gauche libérale triompher et l'emprise de la religion refluer, les conservateurs se sont toujours sentis sur la défensive, jugeant avoir largement perdu la bataille culturelle, notamment après la décision Roe vs Wade de la Cour suprême autorisant l'avortement dans tous les États. Plusieurs auteurs célèbres, Alan Bloom, Christopher Lasch, ont brillamment décrit ce processus. L'arrivée de Ronald Reagan et sa révolution conservatrice avaient certes réarmé la droite, mais ce «retour de flamme» fut très provisoire.
En réalité, si les conservateurs ont continué à revendiquer les valeurs chrétiennes, le libéralisme sociétal a poursuivi ses avancées, du mariage gay, plutôt bien accepté, à une approche de plus en plus révolutionnaire du genre, qui remet en cause la famille traditionnelle et les différences biologiques entre les sexes, en passant par la bataille pour la «Justice sociale», qui, au nom de la lutte antiraciste et antisexiste, entend rejeter aujourd'hui tout l'héritage intellectuel et culturel occidental.
Certes, avec l'arrivée de Donald Trump à la présidence, les conservateurs se sont sentis requinqués, presque surpris d'avoir trouvé en ce milliardaire divorcé – et incapable de réciter un verset de la Bible -, un allié aussi résolu des «valeurs chrétiennes». L'arrivée de trois nouveaux juges conservateurs à la Cour suprême a galvanisé leurs troupes. Mais le sentiment dominant reste celui d'une planète républicaine sur la défensive.
Trump n'est pas un président pour tous les temps… mais, pour les temps révolutionnaires que nous vivons, c'est exactement l'homme qu'il nous faut.

Thomas Kligenstein, président de l'Institut Claremont.
Après la mort tragique, en pleine campagne électorale, de George Floyd, un Afro-Américain tué par un policier, le débat légitime sur les violences policières a tourné à une discussion sur le racisme supposément «systémique» de la police et des institutions américaines, menant au démantèlement de dizaines de statues de personnalités, sur fond d'émeutes et de violences. Même Lincoln et Frederick Douglas, exemples de l'antiracisme, note Kligenstein, n'ont pas été épargnés, suscitant une inquiétude grandissante chez les conservateurs et nombre de libéraux jusqu'ici accommodants.
Trump a pris position sur ce sujet brûlant dès le mois de juin, dans son discours de Rushmore. Trois mois plus tard, Joe Biden se rendait à Gettysburg, un haut lieu de la guerre civile américaine, pour appeler à l'apaisement. Mais les républicains disent ne pas se sentir rassurés par son approche très conciliante et soulignent que la gauche «woke», qui tient tous les lieux de pouvoir «gramsciens» – l'université, la presse, Hollywood -, pourrait se sentir pousser des ailes.
Même si le phénomène reste peu couvert par la presse américaine, une ambiance révolutionnaire continue d'agiter les campus. Ces derniers jours, l'université de Chicago comme celle de NorthWestern dans l'Illinois, ont notamment été le siège de manifestations violentes et de destructions organisées des groupes d'étudiants de Black Lives Matter, qui revendiquent la dissolution de la police du campus.
Dans une lettre ouverte, le président de Northwestern, Morton Schapiro, s'est indigné du vandalisme et des appels à «tuer les cochons» de policiers des manifestants. Il a expliqué avoir été harcelé par des dizaines d'activistes venus chanter «Va te faire enc… Morty» devant sa maison en pleine nuit. «C'est une abomination», a-t-il écrit, tout en disant soutenir les revendications de justice de Black Lives Matter.
L'un de ses amis a envoyé sa lettre à des dizaines de collègues à travers le pays, les appelant à exprimer leur soutien. Beaucoup de professeurs conservateurs, qui se sentaient déjà isolés, parfois forcés de participer à des réunions pour s'excuser de leur «blanchité», se demandent où s'arrêtera cette radicalisation. Elle les pousse évidemment vers Trump, qui a annulé de semblables programmes en parlant de propagande antiaméricaine.
Voir également:
Tom Klingenstein explains why 2020 may be the most consequential election since 1860—and why President Trump is the man most uniquely suited to the moment. Read his entire remarks from the October speech below, via American Greatness.
Klingenstein is a principal in the investment firm of Cohen, Klingenstein, LLC and the chairman of the Board of Directors of the Claremont Institute.
THOMAS KLINGENSTEIN: My name is Tom Klingenstein. I am the chair of the board of the Claremont Institute which is a conservative think tank, managing partner of a New York investment firm and playwright.

I wish to make three points. First, Trump is the perfect man for these times, not all times, perhaps not most times, but these times. Second, Republicans are not doing a good job explaining the stakes in this election. They must explain, and this is my third point, that the Democratic Party, which has been taken by its radical wing, is leading a revolution. This makes the coming election the most important one since the election of 1860. Let's begin there.

Unlike most elections, this one is much more than a contest over particular policies—like health care or taxes. Rather, like the election of 1860, this election is a contest between two competing regimes, or ways of life. Two ways of life that cannot exist peacefully together.

One way of life, I'll call it "the traditional American way of life," is based on individual rights, the rule of law, and a shared understanding of the common good. This way of life values hard work, self-reliance, volunteerism, patriotism, and so on.

In this way of life there are no hyphenated Americans. We are all just Americans. Colorblindness is our aspiration.

The other way of life I call multiculturalism. Others call it "identity politics" or "cultural Marxism" or "Intersectionality".

The multicultural movement, which has taken over the Democratic party, is a revolutionary movement. I do not mean a metaphorical revolution. It is not like a revolution; it is a revolution, an attempt to overthrow the American Founding as President Trump said in his excellent Mt. Rushmore speech. Republicans should say the same thing. Republicans everywhere, at every level, and at every opportunity.

Multiculturalism conceives of society, not as a community of individuals with equal rights but as a collection of cultural identity groups—defined by race, ethnicity, gender, and so forth. According to the multiculturalists, all these identity groups are oppressed by white males.

Their goal is to have each identity group proportionally represented in all institutions of American society. As should be immediately clear, achieving this proportional representation requires a never-ending redistribution of wealth and power from some groups—and not just from whites—to other groups. Such a massive redistribution can only be achieved by a tyrannical government and like in all tyrannies, one where dissenters are silenced.

In order to achieve this proportional representation, the Democrats require not just endless affirmative action but genuine socialism, open borders, unrestricted trade, seizing guns, sanctuary cities, and much more.

The Black Lives Matter/Democrats understand (which Republicans seem not to), that if they are to achieve this policy agenda they must get Americans to change their values, their principles, and the way they understand themselves.

They must get us to believe that national borders and colorblindness are racist; that we are not one culture but many; that the most important thing in our history—the thing around which all else pivots—is slavery. More broadly, the multiculturalists must get us to believe that we are unworthy—not just that we have sinned (which of course we have)—but that we are irredeemably sinful, or, in the language of today, "systemically racist." And sexist, homophobic, Islamophobic and all the other "ists" and phobias. Simply put, multiculturalism must get us to believe we are bad

This suggests one way to frame the coming election: as a contest between a man, Trump, who believes America is good and a man, Biden, who is controlled by a movement that believes America is bad. I do not think it is any more complicated than that.

For the multiculturalist to change traditional values and principles they must destroy, or radically restructure, the institutions that teach those values and principles. The most important of these institutions is family, but also very important is religion, education (which they have mostly destroyed already) and community life, replacing the latter with government bureaucrats. It is here—in these value-teaching institutions—that we see the underpinnings of the Revolution. This is where the real action is. Republicans seem to be missing in action.

Republicans need to explain that BLM and their Democratic enablers wish to destroy the traditional mother-father family. To substantiate this claim, Republicans have only to point to the BLM mission statement. The mission statement, written by avowed Marxists, also lets us know that BLM holds transgenderism to be the burning issue of our time.

Republicans must also explain that religion, because it teaches American values, is also on the chopping block.

Republicans also must make American see that the taking down of statues is not about removing a few confederate generals; it's about destroying America's past, as is the New York Times 1619 Project. The rioters, and their BLM-Democrats enablers, are tearing down the statues even of people like Frederick Douglass who fought against slavery. This is not an accident. It is not collateral damage. Frederick Douglass was a great American. He believed that America in her soul was not racist. He believed in hard work and self-reliance. And because of his embrace of American values the BLM-Democrats have to get rid of him.

They must also get rid of Abraham Lincoln, for it is he who best explains what we should aspire to. And it is he who is the best defender of the American Founding. In one sense, this election is a referendum on the Founding. Whether America was founded in 1619, as the BLM-Democrats contend, or, in 1776 as Lincoln, and, until recently, all Americans believed.

Republicans must make more of political correctness and cancel culture, which, as we have seen so vividly of late, brutally punishes apostates.

Who does Twitter think it is, censoring an American president? Republicans simply cannot stand for that.

And Republicans must explain, as I earlier explained, that the multiculturalists are trying to get us to believe that we are systemically racist so that we will surrender to their policy agenda. This too must not be allowed to stand. The American people need to hear what they know in their hearts: they are not racists. Republicans should stand up and say, "no, America is not racist." Period.

If Americans are systemically anything, it is a systemic commitment to freedom and equal rights for all.

Perhaps most importantly, Republicans must say over and over that America is "incredible," to use President Trump's adjective of choice. They must remind the American people that, as a friend of mine is fond of saying, America has brought more freedom and more prosperity to more people than any country in the history of mankind. Most Americans know this, but this too they need to hear from their leaders.

In order to make the case that the Democrats are leading a revolution, Republicans must delegitimize Black Lives Matter—the organization, of course, not the sentiment. To BLM and their Democratic enablers, Republicans must say: "Absolutely, black lives matter. They just don't matter to you. You don't care about Mr. Floyd, the black businesses you have destroyed, the blacks who are getting killed because you have forced the police to back off. You're here for destruction. Not black lives, not any lives."

After delegitimizing Black Lives Matter, the next step for Republicans is to tie BLM's revolutionary agenda around the necks of Democrats.

The BLM wing of the Democratic party has captured the entire party. Run-of-the-mill Democrats may not agree with all of the BLM agenda but they go-along, so they might as well agree. Joe Biden is one of the go-along Democrats.

So do not expect all Democrats to sing the BLM tune; even so, most will kneel before them.

Listen to Biden. On one occasion Biden said, "Let's be clear, transgender equality is the civil rights issue of our time." A year ago, Biden may not have even known what transgenderism is. He does not seem to know it, but he has been radicalized.

Biden now regularly talks about "systemic" racism. On one occasion Biden said, though without evidence, there is "absolutely systemic racism in law enforcement." "[But] it's not just in law enforcement," he continued, "it's across the board. It's in housing, it's in education . . . It's in everything we do."

He is wrong on every count, but if indeed he believes that racism is in "everything we do," that it is systemic, then he believes, whether he admits or not, that the system must be overturned. Biden does not realize it, but he is calling for the overthrow of the American way of life. I presume that is not his intent, but when the words he is reading off his BLM teleprompter get translated into policy, that will be the consequence — the destruction of the American way of life.

Biden demurs. There is nothing to fear from Biden says Biden: "Do I look like a radical socialist with a soft spot for rioters?" No, he does not, but what he does look like is a sap.

Republicans must make it clear that these are the "Biden riots."

This brings me to my last point: Trump. I know President Trump has many faults. I myself sometimes cringe listening to him. Sometimes he is his own worst enemy. He is a braggart, often misinformed, petty, sometimes even vengeful. And more.

And yet, we are very lucky to have him. I am almost prepared to say that having him is Providential. How else to explain that we find ourselves with this most unusual, most unpresidential man who has just the attributes most needed for this moment. At any other time, he might well have been a bad president. But in these times—these revolutionary times—he is the best president we could have had.

He has the indispensable attribute of a leader: courage. As a leader must, he goes where others are afraid to go. And he has common sense, which means he generally wants to go to the right place.

Above all else, and above anyone else, Trump is committed to America. He is unreservedly, unquestionably pro-America. He feels no guilt for America's past. He makes no apologies. He concedes nothing. These may not always be the attributes one wants in a President, but in this day of woke guilt they are the most essential things. And Trump has unlimited confidence in America. In this time of national doubt, this too is just what the doctor ordered. He thinks our culture is "incredible" and that's the way he wants to keep it.

Trump not only thinks America is incredible, he knows we are in a fight for our lives.

And despite what one hears ad nauseum from the Democrats, Trump is perhaps among the least racist presidents we have ever had. Trump is not defending the white way of life; he is defending the American way of life, a colorblind way of life which is open to anyone who is willing to embrace it.

If we want to save our country, then we should support him—unequivocally. I am. I think this election is that important, and I think Trump is that good. I hope you agree.

Remember, Trump versus Biden is the choice between a man who believes America is good and a man who is controlled by a movement which believes America is bad.
Joe Biden s'en prend aux « affreux » partisans de Trump qui ont perturbé son rassemblement au Minnesota à coup de klaxons de voiture
Business insider
31 octobre  2020
Joe Biden, a qualifié une foule de partisans de Trump de « gens laids » après avoir tenté d'interrompre son rassemblement de campagne en faisant sonner leurs klaxons de voiture, en sonnant des cloches et en scandant. « Le Dr Fauci a appelé à un mandat de masque la semaine dernière, ce n'est pas une déclaration politique comme ces gens laids là-bas qui bipent leurs cornes, c'est un devoir patriotique pour l'amour de Dieu », a déclaré Biden au-dessus du bruit. Le rassemblement électoral de Biden au Minnesota survient alors que les deux campagnes prennent d'assaut les principaux États du champ de bataille dans une tentative de dernière minute de rallier le soutien avant le jour des élections. Visitez la page d'accueil de Business Insider pour plus d'histoires . Le candidat démocrate du, Joe Biden, a critiqué vendredi une foule de partisans de Trump qui perturbaient son rassemblement de campagne à Saint-Paul, dans le Minnesota, les qualifiant de «laids» qui n'étaient «pas très polis
Vidéos du rallye montrent Biden essayant de parler au-dessus d'un groupe de partisans de Trump qui se tenaient devant les portes de l'événement, bipant les klaxons de leur voiture, sonnant des cloches et scandant «Joe est un escroc».
Le rallye drive-in, organisé dans un parking, était sur invitation seulement.
Conformément aux précautions contre la pandémie et, comme la plupart des événements de la campagne de Biden , le petit groupe de participants devait se distancer socialement et se garer à environ 10 à 20 pieds l'un de l'autre.
Cependant, un groupe de partisans sans masque de Trump s'était rassemblé près des portes à l'extérieur du parking, chahutant l'ancien vice-président alors qu'il tentait de parler de la pandémie COVID-19.
« Le Dr Fauci a demandé l'obligation du port du masque la semaine dernière, ce n'est pas une déclaration politique comme ces malfaisants là-bas avec leurs klaxons, c'est un devoir patriotique pour l'amour de Dieu », a déclaré Biden, selon une vidéo de l'événement.
« Ces gars ne sont pas très polis mais ils sont comme Trump. Mais écoutez, ils iront bien. Nous allons nous occuper d'eux aussi. Nous devons nous unir, nous battre pour tout ça.,les gars », a ajouté Biden.
« Il y a une raison pour laquelle ils ne veulent pas m'entendre parce qu'ils savent que le président ne dit rien. Ils ont donc l'habitude de ne rien entendre. »
Regardez le moment ci-dessous:
—Charlie Kirk (@ charliekirk11) 31 octobre 2020 Voici un aperçu de la scène en face des portes, qui semblaient paisibles.
– Rebecca Brannon (@RebsBrannon) 30 octobre 2020 Le rassemblement électoral de Biden dans le Minnesota survient alors que sa campagne et celle de Trump prennent d'assaut les États du champ de bataille du Midwest dans une tentative de dernière minute pour rallier le soutien avant le jour des élections mardi.
Biden a commencé la journée avec un événement dans l'Iowa, puis a prononcé deux discours dans le Minnesota.
Il doit comparaître samedi avec l'ancien président Barack Obama dans le Michigan pour « discuter du rapprochement des Américains pour faire face aux crises auxquelles le pays est confronté », a annoncé la campagne Biden, selon CNN.
Pendant ce temps, Trump se concentre sur les États industriels historiquement démocratiques tels que le Michigan, le Wisconsin et la Pennsylvanie dans les prochains jours.
Il s'est également exprimé vendredi dans le Minnesota, qui n'a pas voté pour un candidat républicain à la présidentielle depuis 1972.
Voir également:
Présidentielle américaine : que cache l' »affaire Hunter Biden », que le camp Trump remet sur le tapis ?
En pleine campagne pour l'élection présidentielle, le fils cadet de Joe Biden est la cible de rumeurs colportées par Donald Trump et une partie du camp républicain. Mais les preuves formelles manquent.
« La famille Biden est une entreprise criminelle », martèle-t-il dans ses meetings. « Enfermez-le », scandent ses supporters à propos de Joe Biden, comme ils le clamaient déjà en 2016 au sujet d'Hillary Clinton. A la traîne dans les intentions de vote, Donald Trump accuse son rival à la présidentielle américaine de corruption. Et pour atteindre le père, il vise le fils cadet : Hunter Biden.
Ses manœuvres sont apparues au grand jour en septembre 2019, lorsque le contenu d'un coup de fil avec son homologue ukrainien a été révélé. Le locataire de la Maison Blanche semblait lui demander de lancer une enquête sur Hunter et Joe Biden dans son pays, avec, dans la balance, le versement d'une aide américaine.
Ces révélations ont valu à Donald Trump un procès en destitution. Il a évité l' »impeachment » et le dossier Hunter Biden a été enterré quelques mois. Mais il a ressurgi dans les dernières semaines de la campagne, alimenté par de nouvelles révélations douteuses. Franceinfo démêle le vrai du « fake » dans cette prétendue « affaire Hunter Biden ».
Hunter Biden serait lié à un réseau de trafic sexuel 
Les accusations du camp Trump. « Hunter Biden a payé des femmes non résidentes ressortissantes de Russie ou d'autres pays d'Europe de l'Est et qui semblent être liées à un 'réseau de prostitution ou de traite des êtres humains en Europe de l'Est'. » Cette accusation figure dans un rapport* (*tous les liens qui suivent dans cet article sont en anglais) sur les activités d'Hunter Biden, publié le 23 septembre par les comités sénatoriaux de la Sécurité intérieure et des Finances, tous deux dirigés par des républicains. Elle a été relayée sur Facebook par de nombreux internautes, comme celle-ci.
Les arguments du camp Biden. Les élus conservateurs promettaient depuis un an des révélations explosives sur les affaires du fils cadet de Joe Biden. Mais ils se sont contentés de publier, à six semaines de la présidentielle, 87 pages compilant des informations déjà rendues publiques et des insinuations reposant sur des preuves plutôt légères, note Politico. Des allégations sans preuves, qui résonnent comme un écho de la campagne de désinformation en provenance de Russie, relève le New York Times.
Il faut se référer à une note de bas de page du rapport pour en savoir un peu plus. Sa lecture atténue considérablement la portée de l'accusation. Les sénateurs écrivent que celle-ci repose sur des documents en leur possession, mais qu'ils ne produisent pas. Le résumé qu'ils en font est truffé de formules comme « possible », « supposée », « potentielle », « qui semble être »… Interrogé sur cette accusation précise par une animatrice de radio conservatrice à la publication du rapport, l'un des deux sénateurs, Ron Johnson, a reconnu qu'ils n'avaient « pas beaucoup d'informations à ce sujet ».
Il a été question de prostitution dans la vie de Hunter Biden, en 2017, lorsque, en plein divorce, son ex-épouse Kathleen Buhle Biden a porté plainte en justice contre lui pour avoir dépensé leur argent « de manière extravagante » en « drogue, alcool, prostituées, clubs de strip-tease et cadeaux à des femmes avec lesquelles il avait des relations sexuelles », rapportait Associated Press. Hunter Biden a nié avoir engagé des prostituées, indiquait le New Yorker en 2019.
Hunter Biden aurait reçu 3,5 millions de dollars de la femme de l'ex-maire de Moscou
Les accusations du camp Trump. « Hunter Biden a reçu un transfert d'argent de 3,5 millions de dollars de la part d'Elena Batourina, l'épouse de l'ancien maire de Moscou. » Là encore, l'accusation est tirée du rapport des sénateurs. Elle a été reprise par Donald Trump, quatre jours plus tard dans une conférence de presse, le président faisant mine de s'interroger sur les raisons de ce paiement.
Les arguments du camp Biden. En regardant le rapport de plus près, on lit qu'Elena Batourina a versé 3,5 millions de dollars non pas sur le compte en banque de Hunter Biden, mais sur celui de Rosemont Seneca Thornton, une entreprise de conseil en investissements, dont les sénateurs disent qu'elle a été cofondée par le fils cadet de Joe Biden. Le paiement, survenu en février 2014, aurait rémunéré un contrat de consultant. Les sénateurs glissent au passage qu'Elena Batourina semblait avoir bénéficié des pratiques corrompues de son mari. Mais rien n'y dit que Hunter Biden ait touché ne serait-ce qu'une partie de cet argent.
Comme la précédente, cette accusation repose sur des documents que les sénateurs ne dévoilent pas. Impossible à vérifier donc. Mais les membres démocrates des commissions ayant examiné ces documents assurent à Politifact que rien ne relie Hunter Biden à cette transaction ni à l'entreprise bénéficiaire.
L'avocat de Hunter Biden affirme également que son client n'a jamais touché cet argent et qu'il n'a jamais cofondé l'entreprise en question. Le cadet de Joe Biden a bien cocréé une société baptisée Rosemont Seneca en 2009, mais rien ne permet de dire, d'après Politifact, que les deux entreprises sont les mêmes.
Hunter Biden aurait présenté un homme d'affaires ukrainien à son père
Les accusations du camp Trump. « Un e-mail explosif révèle comment Hunter Biden a présenté un homme d'affaires ukrainien à son papa vice-président. » Tel est le titre de l'article du New York Post paru le 14 octobre, propageant la dernière rumeur en date sur Hunter et Joe Biden.
D'après les informations du tabloïd, un conseiller du directoire de Burisma, une entreprise ukrainienne productrice de gaz naturel, a envoyé l'e-mail suivant au fils cadet de Joe Biden en avril 2015 : « Cher Hunter, merci de m'avoir invité à [Washington] DC et de m'avoir donné l'opportunité de rencontrer votre père et d'avoir passé du temps ensemble. C'est vraiment un honneur et un plaisir. »
A l'époque, Joe Biden est le vice-président de Barack Obama et, contrairement à ses prédécesseurs, il joue un rôle important au sein de l'administration, notamment en matière de politique étrangère. Il est notamment chargé du dossier ukrainien, au moment où les tensions entre Kiev et Moscou se tendent après la chute du président pro-russe ukrainien en 2014. A la même période, son fils cadet, Hunter, est recruté au sein du conseil d'administration de Burisma, entreprise détenue par un ancien ministre de l'ex-pouvoir pro-russe, Mykola Vladislavovytch Zlotchevski, inquiété par la justice. Le nouveau job du fils du vice-président fait craindre des conflits d'intérêts à la Maison Banche, rapportent Reuters et le New York Times.
Les arguments du camp Biden. La genèse de ce scoop est tellement rocambolesque qu'elle soulève des questions sur l'authenticité de cet e-mail, dont le New York Post ne produit qu'une image. Tout commence en avril 2019 dans un magasin d'informatique de Wilmington, la ville du Delaware où Joe Biden a débuté sa carrière politique et où il vit toujours.
Le commerçant raconte qu'un ordinateur portable a été déposé dans sa boutique de réparation, relate le Washington Post. L'homme, bien qu'il admette être aveugle, assure avoir reconnu son client : Hunter Biden. Trois mois s'écoulent et l'ordinateur est toujours là. Intrigué, le commerçant déclare avoir fait une copie du disque dur et l'avoir envoyée à Rudolph Giuliani, l'avocat personnel de Donald Trump. Et l'ancien maire de New York de faire suivre ce matériau au New York Post.
Rudy Giuliani essaie de longue date d'obtenir des informations croustillantes sur Hunter Biden. A tel point qu'il a été régulièrement en contact avec un avocat ukrainien, qui s'est avéré être un agent du renseignement russe depuis des décennies, répandant de fausses informations en lien avec la présidentielle, selon les autorités fédérales américaines, rappelle Business Insider.
Du côté des Biden, on dément toute rencontre. L'avocat de Hunter Biden déclare au Washington Post qu'il « sai[t] avec certitude que cette prétendue rencontre n'a jamais eu lieu ». Le porte-parole de la campagne de Joe Biden affirme lui aussi qu'il n'y a aucune trace d'un tel rendez-vous dans l'agenda du vice-président en 2015. Les membres de son équipe d'alors n'en ont aucun souvenir non plus.
L'ex-conseiller en politique étrangère de Joe Biden, qui dit avoir assisté à « toutes ses réunions sur l'Ukraine », garantit que l'ex-vice-président « n'a jamais rencontré ce type ». « En fait, je n'avais jamais entendu parler de ce type jusqu'à ce que l'histoire du New York Post éclate », tranche-t-il. L'ambassadeur américain en Ukraine, qui travaillait en lien étroit avec Joe Biden, ne trouve lui non plus aucune trace de cet individu. Même le rapport – pourtant à charge – des sénateurs républicains n'en parle pas. Reste la possibilité d'une poignée de mains et de quelques mots échangés entre deux portes au détour d'un événement quelconque.
Au vu de ces éléments, Twitter comme Facebook ont choisi de réduire la visibilité de cette information suspecte, limitant ses partages comme ceux de posts l'évoquant.
Joe Biden aurait exigé la démission d'un procureur ukrainien pour protéger son fils
Les accusations du camp Trump. « On parle beaucoup du fils de Biden, du fait que Biden a arrêté la procédure, et beaucoup de gens veulent savoir, ce serait donc formidable si vous pouviez faire quelque chose avec le procureur général. (…) Biden s'est vanté d'avoir arrêté l'accusation, alors si vous pouviez vous renseigner (…) Tout ça me semble horrible. » Voici ce que Donald Trump glisse à l'oreille de son homologue ukrainien Volodymyr Zelensky en juillet 2019, au cours d'un coup de fil dont la retranscription a fuité. Le président américain sous-entend que Joe Biden, lorsqu'il était vice-président de Barack Obama, aurait fait pression pour qu'une enquête judiciaire visant son cadet Hunter Biden en Ukraine cesse. A l'époque, l'avocat personnel de Donald Trump, Rudy Giuliani, ne manque pas une occasion de porter cette accusation lui aussi.
Les arguments du camp Biden. En 2015, l'Ukraine, dont le pouvoir pro-russe a été renversé par un soulèvement populaire un an plus tôt, se dote d'un nouveau procureur général : Viktor Chokine. Celui-ci hérite notamment des dossiers visant le groupe gazier Burisma, où travaille Hunter Biden, et son patron, Mykola Zlochevsky. Mais un an plus tard seulement, Viktor Chokine est débarqué.
L'administration Obama a bien fait pression pour son renvoi, mais elle n'était pas la seule. L'Union européenne et le FMI y étaient favorables. Steven Pifer, qui a suivi le dossier ukrainien sous les administrations Clinton et Bush fils, estime dans Politifact que « tout le monde avait le sentiment que Chokine ne faisait pas son travail et devait être renvoyé ». Un point de vue partagé par Daria Kaleniuk, qui dirige l'Anti-Corruption Action Center en Ukraine. Chokine était accusé de couvrir la corruption et de saboter les réformes. Les dossiers Burisma et Zlochevsky étaient eux aussi au point mort, confirme à Bloomberg un ancien adjoint de Chokine, Vitaly Kasko.
Iouri Loutsenko, le successeur de Shokin, déclare à Bloomberg que ni Burisma ni Hunter Biden ne sont visés par des enquêtes en Ukraine. « Hunter Biden n'a violé aucune loi ukrainienne – du moins pour le moment, nous ne voyons aucun acte répréhensible », assure-t-il. Iouri Loutsenko confie aussi avoir rencontré l'avocat personnel de Donald Trump pour évoquer le sujet du fils Biden, mais avoir finalement décidé qu'il n'y avait pas de raisons d'ouvrir une enquête contre lui. Il a été limogé, quelques semaines après le coup de fil de Donald Trump au président ukrainien.
« A aucun moment je n'ai discuté avec mon père des affaires de la société ou de mes services au conseil, y compris de ma décision initiale de rejoindre le conseil », a juré dans le New York Times son fils Hunter en mai 2019. « Je n'ai jamais parlé à mon fils de ses relations d'affaires à l'étranger », a confirmé Joe Biden en septembre 2019.
Hunter Biden aurait profité du statut de son père pour faire des affaires en Chine
Les accusations du camp Trump. Depuis des mois, Donald Trump et son camp attaquent Joe Biden en le taxant d'être « une marionnette de la Chine ». Ils pointent les bonnes affaires réalisées par le fils cadet du candidat démocrate. Ils avancent la somme astronomique d'1,5 milliard de dollars, accusent Hunter Biden d'avoir « utilisé son nom » pour obtenir ces contrats et blâment son père pour l'avoir « laissé faire ».
Ces accusations trouvent leur source dans un documentaire diffusé par TheBlaze, un site conservateur. Le film s'appuie sur un livre à charge paru en 2019, signé Peter Schweizer : Empires secrets : comment la classe politique américaine cache la corruption et enrichit la famille et les amis.
Les arguments du camp Biden. En juin 2013, Hunter Biden s'associe à un homme d'affaires chinois, Jonathan Li. Avec d'autres partenaires, ils créent un fonds d'investissements : BHR. Hunter Biden siège au conseil d'administration, mais sans y être rémunéré, raconte le New Yorker. En décembre, son père est en visite à Pékin. Il vient y rencontrer le président Xi Jinping. D'après un représentant de BHR interrogé par le New Yorker, Hunter arrange une entrevue entre son associé et son père. Li peut ainsi serrer la main du vice-président dans le hall de l'hôtel de la délégation américaine. Rien de plus, assure l'avocat de Hunter Biden.
Au sein de l'équipe du vice-président, certains ont fait part de leur embarras face à ce mélange des genres. Mais ils confient ne pas oser en parler au vice-président. Plusieurs experts en politique étrangère, sollicités par Politifact, jugent eux aussi que Hunter Biden a placé à cette occasion son père dans une position délicate.
La somme de 1,5 milliard de dollars évoquée par le camp Trump apparaît dans un article du Wall Street Journal en juillet 2014. Celui-ci évoque un objectif de levée de fonds. A ce moment-là, Hunter Biden avait déjà quitté la Chine depuis six mois. L'avocat du fils Biden assure que cette somme colossale n'a jamais été atteinte et que l'opération s'est arrêtée à 4,2 millions de dollars. L'avocat de Hunter Biden assure à Politifact que son client n'a pris des parts dans BHR qu'en octobre 2017, après la fin des fonctions de son père au sein de l'administration américaine. Il a acquis 10% du fonds, pour un montant de 420 000 dollars.
Voir de même:
Facebook admet qu'il a bloqué « incorrectement » certaines publicités politiques en raison de « problèmes techniques », la campagne de Joe Biden le critiquant pour être « totalement non préparé '
30 octobre  2020
Source: businessinsider.com
Facebook a « incorrectement » bloqué certaines publicités politiques en raison de « problèmes techniques » lors de la mise en œuvre de son interdiction des nouvelles publicités dans la semaine précédant le jour du scrutin, a déclaré la société dans un article de blog jeudi. Facebook a déclaré qu'il s'agissait d'un processus automatisé et qu ' »aucune publicité n'a été suspendue ou rejetée par une personne, ou en raison de considérations partisanes ». Plus tôt jeudi, la campagne de Biden avait critiqué Facebook après que des milliers de ses publicités aient été bloquées, affirmant qu'elle n'avait « aucune idée de l'ampleur du problème, des personnes qu'il affecte et de leur plan pour le résoudre ». « Il est tout à fait clair que Facebook n'était pas du tout préparé à gérer cette élection malgré quatre ans pour se préparer », a déclaré la campagne à Business Insider dans un communiqué.
Facebook a admis jeudi qu'il avait « indûment » restreint ou interrompu certaines publicités sur des problèmes politiques et sociaux en raison de problèmes techniques avec ses systèmes de vérification des publicités.
Voir de plus:
The Hunter Biden Business
Joe's son was trading on his father's name and position to cash in
The Wall Street Journal
Oct. 15, 2020
Count Sen. Ron Johnson among those not surprised that the press is ignoring a New York Post report about emails said to be from Hunter Biden's laptop that suggest he introduced his father the Vice President to a representative of the Ukrainian gas company Burisma Holdings. Or that Twitter and Facebook would run interference for the Bidens by banishing the Post dispatch from their platforms.
Something similar happened last month when Mr. Johnson's Homeland Security Committee and Chuck Grassley's Finance Committee dropped a joint report on Hunter Biden's financial dealings overseas. The committees tracked the heartburn the younger Mr. Biden's involvement with Burisma caused the Obama Administration and dug up intriguing tidbits—such as a $3.5 million wire transfer from a Russian billionaire who had been married to the former mayor of Moscow.
Most news accounts dismissed the Senate findings as offering no proof that either Biden did anything criminal. What a low bar. The report mentions, for example, a $100,000 spending spree for Hunter Biden, James Biden (the Vice President's brother) and Sara Biden (the Vice President's sister-in-law) financed by Gongwen Dong, a Chinese businessman with ties to China's largest private oil and gas company.
Hunter Biden's position on the Burisma board was concerning enough within the Obama Administration that two U.S. officials, George Kent and Amos Hochstein, complained about it. Mr. Kent had been Acting Deputy Chief of Mission at the U.S. Embassy in Kyiv. In 2016 he emailed colleagues that "the presence of Hunter Biden on the Burisma board was very awkward for all U.S. officials pushing an anticorruption agenda in Ukraine." At the least, the Senate report notes, Mr. Biden's financial dealings raised "criminal financial, counterintelligence and extortion concerns.
There's also whether it affected U.S. policy. In a September 2015 speech in Odessa, U.S. Ambassador Geoffrey Pyatt specifically named Mykola Zlochevsky, a former Ukraine official who is also owner of Burisma Holdings, as involved in Ukraine's corruption. But three months later, Joe Biden advisers told him to avoid mentioning Zlochevsky in a speech. The question is whether his son's presence on Mr. Zlochevsky's board affected that decision.
The Biden campaign says there was no meeting with the Ukrainian in question on Joe Biden's official schedule. That doesn't mean much: The January 2017 Oval Office meeting with Barack Obama and James Comey wasn't on his official schedule either.
Even so, the information unearthed by the committee suggests that Mr. Biden knew much more about his son's involvement with Burisma than what he let on. Though he says he never discussed Hunter's overseas business deals with his son, he certainly discussed them with Mr. Hochstein, who came to the Vice President in October 2015 with his concerns. At best Joe Biden had a see-nothing-wrong approach to his son; less generously, it was a wink and a nod of tacit approval.
The Senate report further suggests that John Kerry, who served as Secretary of State at the time and whose stepson Chris Heinz was a business partner of Hunter Biden's, was also not truthful when he said he knew nothing about it.
Assuming the emails turned up by the New York Post are real, they provide significant detail about Hunter Biden's way of doing business. Even if it wasn't illegal, it was a classic example of Beltway influence-peddling for profit off his father's name and position.
This is a legitimate story with important information for voters who are being asked to trust Joe Biden for a return to normalcy. We doubt this is the kind of Washington self-interest and dishonesty as usual that most Americans have in mind.
Voir encore:
The complaints from President Donald Trump and his allies have been growing louder as the election approaches: Why isn't the mainstream media covering the Hunter Biden laptop story?
Trump and his allies say there is evidence of corruption in emails and documents allegedly found on a laptop belonging to Democrat Joe Biden's son. They say those and other documents show that Hunter Biden used his father's influence to enrich himself through business deals in Ukraine and China, and that his father not only facilitated that, but may have benefited financially.
But the Wall Street Journal and Fox News — among the only news organizations that have been given access to key documents — found that the emails and other records don't make that case. Leaving aside the many questions about their provenance, the materials offered no evidence that Joe Biden played any role in his son's dealings in China, let alone profited from them, both news organizations concluded.
As to Ukraine, a single email published by the New York Post suggests Joe Biden may have had a meeting with a representative of a Ukrainian company that employed his son. Trump and his allies alleged that means Joe Biden has lied when he said he never discussed his son's business roles. The Biden campaign denies the meeting happened.
The lack of major new revelations is perhaps the biggest reason the story has not gotten traction, but not the only one. Among others: Most mainstream news organizations, including NBC News, have not been granted access to the documents. NBC News asked by email, text, phone call and certified mail, and was ultimately denied.
And, although no evidence has emerged that the documents are the product of Russian disinformation, as some experts initially suggested, many questions remain about how the materials got into the hands of Trump's lawyer, Rudy Giuliani, who has met with Russian agents in his effort to dig dirt on the Bidens.
U.S. intelligence agencies have informed the White House that Giuliani has been in contact with alleged Russian intelligence agents. The FBI has been looking into whether the Russians played any role, and no official has ruled that out.
At the same time, dozens of former intelligence officials have said the story has the hallmarks of a Russian intelligence operation. After the election interference of 2016, the news media is especially wary of doing anything to further an effort by a foreign government to intervene in a presidential campaign.
Another factor tamping down coverage of the story is that there isn't much new in what the laptop documents appear to reveal. The allegation that Hunter Biden has traded on his family name has been thoroughly explored in previous news stories, including a lengthy New Yorker investigation last year in which Robert Weissman, the president of the advocacy group Public Citizen, said, "It's hard to avoid the conclusion that Hunter's foreign employers and partners were seeking to leverage Hunter's relationship with Joe, either by seeking improper influence or to project access to him." Reports published while the elder Biden was still vice president raised ethical questions about the Burisma deal.
While the question of whether Joe Biden enabled his son to profit from the vice president's influence is relevant to the presidential campaign, issues of balance and proportionality also come into play.
Trump, according to the same good government advocates who have criticized Hunter Biden, is ethically challenged when it comes to appearing to use the power of his office to enrich himself and his family. David Farenthold of The Washington Post has used federal and other records to calculate that the federal government has spent at least $2.5 million on food and lodging at Trump properties since Trump took office. Earlier this month, Ben Sasse, a Republican senator from Nebraska who is up for re-election, told supporters that Trump's family "has treated the presidency like a business opportunity."
Yet stories about Trump's children and their business dealings are not dominating the news cycle in the days before the election, because they have already been covered, just as the Hunter Biden story has been covered. (Trump's tax information, on the other hand, has been covered extensively by The New York Times, because the secret tax data obtained by the newspaper revealed important new information about his tax payments and his business dealings.)
'No role for Joe Biden'
The first story about the Hunter Biden laptop appeared in the New York Post, a conservative tabloid. One of the bylines was that of a former producer for Fox News pundit Sean Hannity.
The New York Times reported that a Post reporter who did much of the work declined to allow his byline to appear on the story.
The Times also reported that the Trump campaign initially shopped the story to the Wall Street Journal, hoping that a mainstream news organization would validate their assertions that the documents hinted at corruption.
The Journal didn't do that.
The Journal published a story focusing on claims about an alleged deal proposal in China — claims made by a former Hunter Biden associate named Tony Bobulinski, who came forward after the laptop story broke to say that the senior Biden was well aware of his son's arrangements.
After examining text messages provided by Bobulinski, the Journal reported that "the venture — set up in 2017 after Mr. Biden left the vice presidency and before his presidential campaign — never received proposed funds from the Chinese company or completed any deals, according to people familiar with the matter. Corporate records…show no role for Joe Biden."
Fox News, meanwhile said it "reviewed emails from Bobulinski related to the venture — and they don't show that the elder Biden had business dealings with SinoHawk Holdings, or took any payments from them or the Chinese."
An NBC News correspondent asked Bobulinski for an interview and for copies of documents in his possession, but he declined.
"All of your questions will be answered on Tucker Carlson tonight," Bobulinski wrote on Oct. 27.
On air, to make his case that Joe Biden was involved in his son's business dealings, Bobulinski described an encounter he says he had with the senior Biden.
At a meeting in May 2017 in Los Angeles, Bobulinski says Hunter Biden introduced him to the former vice president, saying: "This is Tony, dad, the individual I told you about that's helping us with the business we are working and the Chinese."
Even if that statement was made, it says very little about how much Joe Biden knew, and nothing about whether he was involved.
The Biden campaign has denied that Biden knew about the venture or stood to profit from it.
The laptop
NBC News has sought to obtain the documents on the alleged Hunter Biden laptop, but has been rebuffed.
An NBC News correspondent sent a letter two weeks ago to Giuliani, seeking copies of the materials.
His lawyer, Robert Costello, granted the correspondent the opportunity to review some Hunter Biden emails and other materials in person. The materials included copies of Hunter Biden identification documents that appeared to be genuine. But without taking possession of the copies, it was not possible to conduct the sort of forensic analysis that might help authenticate the emails and documents.
It was Giuliani who ultimately told NBC News he would not be providing a copy of the hard drive. NBC News responded by asking if, instead of a full copy of the hard drive, he could just provide copies of the full set of emails. Giuliani did not agree to that proposal. NBC News then declined an offer of copies of a small group of emails.
NBC News has also requested the documents from Republicans on the Senate Homeland Security Committee, but has not received a response.
Key questions remain about the origins of the laptop and how it got into Giuliani's hands.
The owner of a computer repair shop in Wilmington, Delaware, John Paul Mac Isaac, has said a man he believes was Hunter Biden left a water-damaged Apple computer at his shop in April 2019 for repairs and data recovery.
But Biden never retrieved the machine, Mac Isaac has said, and at some point he began to examine the data. He said he found material that disturbed him, though he has never publicly explained what that was. His lawyer said he contacted the FBI, which ultimately served a grand jury subpoena for the laptop and a hard drive.
After hearing nothing from the FBI for months, Mac Isaac said he grew frustrated and turned a copy of the laptop's contents over to Giuliani's lawyer.
A representative for Giuliani said one of Giuliani's companies received an e-mail from Mac Isaac saying he had the laptop and thought Giuliani should be aware of its contents. The representative said Mac Isaac provided a copy of the hard drive to Giuliani's team.
According to the representative, Mac Isaac said he wrote to Giuliani's team after trying to reach out to Republican members of Congress without success.
Giuliani's attorney said Mac Isaac did not ask for or receive payment for the copy of the drive.
The subpoena, which was published by the New York Post, was signed by a federal prosecutor in the U.S. attorney's office in Wilmington.
A photo of a receipt provided to Mac Isaac by FBI agents was published on the Fox News website. It contained an FBI code, 272D, which the bureau uses to signify an investigation into money laundering where the unlawful activity is unknown.
U.S. officials have refused to explain why they seized the laptops and what, if anything, they are investigating.
NBC News attempted to speak to Mac Isaac, but he did not respond to requests for comment. NBC News published an article quoting responses he had given to The Daily Beast. His lawyer then sent NBC News a letter that said, "Your network and affiliates should cease any further discussion of Mr. Mac Isaac as much of the information you are presenting is false."
James Rosen, a reporter for the conservative-leaning Sinclair Broadcast Group, the nation's largest operator of local television stations, reported this week that a Justice Department official told him the FBI had opened a criminal investigation into Hunter Biden and his associates last year focused on allegations of money-laundering — and that the probe remains active.
NBC News has not confirmed any such investigation.
Rosen also reported that the FBI interviewed former Biden associate Bobulinski last week.
A senior law enforcement official told NBC News that Bobulinski initiated the interview.
Bobulinski said the FBI told him he's "listed as a material witness," but law enforcement officials say the FBI does not use that term in this context.
Hunter Biden's lawyer, George Mesires, did not respond to a request for comment by NBC News. He has not asserted — nor has the Biden campaign — that the laptop did not belong to Hunter Biden.
If he did leave the machine in Delaware, it would have marked at least the second time he has left behind a laptop.
According to two people familiar with the matter, a different Hunter Biden laptop landed in the custody of the DEA in February when they executed a search warrant on the Massachusetts office of a psychiatrist accused of professional misconduct. The psychiatrist has not been charged with a crime.
Hunter Biden was not a target of the search or the investigation, and his lawyer ultimately got his laptop back. It's not clear why his computer was left in the doctor's office.
Melissa Russo and Jonathan Dienst contributed
Voir aussi :
Will Hunter Biden Jeopardize His Father's Campaign?
Joe Biden's son is under scrutiny for his business dealings and tumultuous personal life.
Adam Entous
The New Yorker
July 1, 2019
In today's political culture, people running for President may announce their candidacy on the steps of their home-town city hall or on "The View," but the full introduction comes with their book. Some candidates' memoirs tell stories of humble beginnings and of obstacles overcome; some describe searches for identity; some earnestly set out detailed policy agendas. Nearly all are relentlessly bland. In 2017, Joe Biden, a longtime senator from Delaware, Barack Obama's Vice-President for eight years, and now a candidate for the Democratic Presidential nomination, published an unusually raw memoir about the death, two years earlier, of his forty-six-year-old son, Beau, describing how it had threatened to undo him but ultimately brought his family closer. Beau, his father writes, was "Joe Biden 2.0," a war veteran, a prosecutor, and a promising politician who "had all the best of me, but with the bugs and flaws engineered out."
In the early months of the 2020 race, Joe Biden holds a lead over his many Democratic Party rivals, but he is hardly invulnerable. He is seventy-six and sometimes shows it. He often stumbles when defending his five-decade public history. Some voters will not easily overlook his support for the Iraq War, his treatment of Anita Hill and loose management of the Clarence Thomas confirmation hearings, his handsy, close-talking behavior with women, or his descriptions of his "civil" working relationships with segregationist lawmakers. Even his admirers concede that he is prone to senatorial bloviation. What often seems to redeem him with voters, as a former senior White House aide put it recently, is "how he's responded to tragedy and what he's learned from it."
Yet the family story that Biden tells in "Promise Me, Dad: A Year of Hope, Hardship, and Purpose" largely glosses over a central character in Biden's life. Biden writes, "I was pretty sure Beau could run for President some day, and, with his brother's help, he could win." Hunter Biden, who is forty-nine, is described as a supportive son and sibling. In speeches, Biden rarely talks about Hunter. But news outlets on the right and mainstream media organizations, including the Times, have homed in on him, reprising old controversies over Hunter's work for a bank, for a lobbying firm, and for a hedge fund, and scrutinizing his business dealings in China and Ukraine.
There is little question that Hunter's proximity to power shaped the arc of his career, and that, as the former aide told me, "Hunter is super rich terrain." But Donald J. Trump and some of his allies, in their eagerness to undermine Biden's candidacy, and possibly to deflect attention from their own ethical lapses, have gone to extreme lengths, promoting, without evidence, the dubious narrative that Biden used the office of the Vice-President to advance and protect his son's interests.
At the same time, the gossip pages have seized on Hunter's tumultuous private life. He has struggled for decades with alcohol addiction and drug abuse; he went through an acrimonious divorce from his first wife, Kathleen Buhle Biden; and he had a subsequent relationship with Beau's widow, Hallie. He was recently sued for child support by an Arkansas woman, Lunden Alexis Roberts, who claims that he is the father of her child. (Hunter has denied having sexual relations with Roberts.)
On May 17th, the day before Hunter planned to appear at one of his father's rallies, at Eakins Oval, in Philadelphia, Breitbart News published a story based on a Prescott, Arizona, police report from 2016 that named Hunter as the suspect in a possible narcotics offense.
Onstage at the rally, Jill Biden introduced her husband. "The Biden family is ready," she said. "We will do this as we always have—as a family." Seated in white chairs to the side of the stage were Ashley Biden, Hunter's half sister; Ashley's husband, Howard Krein; Beau's children, Natalie and Robert Hunter; Hunter's three daughters, Maisy, Finnegan, and Naomi; and Naomi's boyfriend, Peter. The last seat in the row, with a piece of paper on it that said "Reserved," remained empty.
In one of my early conversations with Hunter, he told me about his sadness at having missed his father's event. "Beau and I have been there since we were carried in baskets during his first campaign," he said. "We went everywhere with him. At every single major event and every small event that had to do with his political career, I was there. I've never missed a rally for my dad. The notion that I'm not standing next to him in Philadelphia, next to the Rocky statue, it's heartbreaking for me. It's killing me and it's killing him. Dad says, 'Be here.' Mom says, 'Be here.' But at what cost?"
Hunter speaks in the warm, circuitous style of his father. Through weeks of conversations, he became increasingly open about his setbacks, aware that many of the stories that he told me would otherwise emerge, likely in a distorted form, in Breitbart or on "Hannity." He wanted to protect his father from a trickle of disclosures, and to share a personal narrative that he sees no reason to hide. "Look, everybody faces pain," he said. "Everybody has trauma. There's addiction in every family. I was in that darkness. I was in that tunnel—it's a never-ending tunnel. You don't get rid of it. You figure out how to deal with it."
Hunter Biden was born in 1970, a year and a day after Beau and a year and nine months before their sister, Naomi. His father was twenty-seven, and won his first election, to the New Castle County Council, in November of that year. Two years later, in an immense leap of ambition, he decided to run for the U.S. Senate.
Biden pledged that, in order to avoid potential conflicts of interest, he would never own a stock or a bond. Whatever money he had, he spent on property. His father, Joseph Biden, Sr., managed a Chevrolet dealership in Wilmington, and Joe grew up in a house with his parents, his three siblings, his aunt Gertie, and two uncles. He tried to re-create this arrangement for his own family. He liked historic houses, and bought a center-hall Colonial, built in 1723, on a four-acre lot in the village of North Star, about thirty minutes west of Wilmington. "The large houses were a way for all of us, including aunts and uncles, to have something special," Hunter said.
Joe Biden depended on his family to help staff his campaigns. His sister, Valerie, who taught at the Quaker day school Wilmington Friends, served as his campaign manager. His brother Jimmy oversaw fund-raising; Frankie, the youngest, helped organize volunteers. When the children were babies, Biden's wife, Neilia, carried them to community meetings. In November, 1972, Joe Biden was elected to the Senate.
That December, while Biden was in Washington interviewing staff for his new office, Neilia took the children to Wilmington, to go Christmas-tree shopping. At an intersection, the family car collided with a truck. Neilia and Naomi were killed almost instantly. Beau sustained numerous broken bones, and Hunter suffered a severe head injury. Hunter has frequently said that his first memory is of waking up in a hospital bed next to Beau, who turned to him and said, "I love you, I love you, I love you." On January 5, 1973, Biden was sworn in as a senator in his sons' hospital room.
Valerie and Jimmy devoted themselves to the boys' recovery while Biden took up his role in the Senate. In 1975, he sold the North Star property, and the family moved into a house in Wilmington that had once been owned by members of the du Pont family. Biden, on returning from Washington, often put on a hazmat suit and went into the basement to scrape asbestos off the pipes. He, Hunter, and Beau planted trees and painted the house. Hunter told me that his father would dangle him upside down from the third-floor windows so that he could reach the eaves with a brush. So many people came and went that Tommy Lewis, an old friend of Biden's who became one of his Senate aides, nicknamed the house the Station. Hunter recalled, "No door was ever locked. The pool was everyone's pool." He and Beau were "communal property," he said. "Everyone had a hand in raising us." In 1977, Joe Biden married Jill Jacobs, a high-school teacher. (Hunter calls Jill "Mom" and refers to Neilia as "Mommy.")
Biden frequently took the boys to Washington with him when Congress was in session. Roger Harrison, who worked in Biden's office for seven years, recalled that one of them often sat on Biden's lap during staff meetings. If he was busy on the Senate floor, another senator would take Hunter and Beau to his office to hang out. Sometimes, to entertain themselves, the boys would wander over to the Senate gym and sit in a corner of the steam room, eavesdropping on lawmakers.
Beau and Hunter were fiercely close. They attended Archmere Academy, the Catholic high school that was their father's alma mater. Friends called Beau, a stickler for rules, the Sheriff. Hunter told me, "If we wanted to jump off a cliff into a watering hole, I would say, 'I'm ready, let's go,' and Beau would say, 'Wait, wait, wait, before we do it, make sure there aren't any rocks down there.' " Brian McGlinchey, a friend of Hunter's who attended Archmere with the brothers, said, "Beau tended to lead with his head. Hunter often led with his heart." At Archmere, Beau, with the help of Hunter, who distributed flyers, was elected student-body president. It was clear to family and friends that Beau would follow his father into politics. "Dad knew that is what Beau wanted," Hunter said.
Biden sold off some of the land at the Station to help pay for Beau to go to the University of Pennsylvania, in 1987. That year, Hunter and Beau encouraged their father to run for President, and they were crushed when he withdrew from the race over allegations of plagiarism. (He was accused of copying large portions of a law-review article as a student, and of mimicking a speech given by the British Labour Party leader Neil Kinnock.) Soon afterward, when Biden took his sons to a football game at the University of Pennsylvania, a group of hecklers started a chant about the plagiarism scandal. Hunter jumped to his feet, throwing punches, and his father and Beau had to pull him back.
Hunter enrolled at Georgetown University in 1988. He and Beau took out student loans to cover their university costs. Hunter worked odd jobs—parking cars at events and unloading sixty-pound boxes of frozen beef—to help pay for his room and board. Ted Dziak, a chaplain-in-residence in Hunter's freshman dorm, told me, "Hunter was always out there, doing something to gain a little bit of money."
In July, 1992, after graduating with a B.A. in history, Hunter began a year as a Jesuit volunteer at a church in Portland, Oregon. During that time, he met Kathleen Buhle, the daughter of a Chicago schoolteacher and a ticket salesman for the White Sox. Three months after they started dating, Kathleen got pregnant, and the two were married in July, 1993.
Beau attended Syracuse Law School, and began thinking about government service. Hunter imagined a more artistic career for himself. He admired Raymond Carver and Tobias Wolff; his favorite novel at the time was Charles Bukowski's début, "Post Office." On a whim, he applied to, and was accepted into, the creative-writing program at Syracuse University, where Carver and Wolff had taught. He considered getting a joint M.F.A.-law degree at Syracuse, but, with a baby on the way, he decided to go straight to law school. He was rejected from Yale, his first choice, and enrolled at Georgetown Law. In December, 1993, his daughter Naomi was born.
After a year at Georgetown, Hunter transferred to Yale Law, where he completed his degree, in 1996. Then he returned to Wilmington with Kathleen and Naomi. Joe Biden was running for reëlection in the Senate, and he appointed Hunter as his deputy campaign manager. Hunter rented an apartment close to his father's campaign headquarters, and also got a job as a lawyer with MBNA America, a banking holding company based in Delaware, which was one of the largest donors to his father's campaigns. At the age of twenty-six, Hunter, who was earning more than a hundred thousand dollars and had received a signing bonus, was making nearly as much money as his father. In January, 1998, the conservative reporter and columnist Byron York wrote, in The American Spectator, "Certainly lots of children of influential parents end up in very good jobs. But the Biden case is troubling. After all, this is a senator who for years has sermonized against what he says is the corrupting influence of money in politics."
Hunter shared his father's love of old houses. In 1997, he bought a dilapidated estate in Wilmington, the original structure of which dated to before the Revolutionary War. The previous owner, Anna Sasso, recalled, "They seemed like the perfect family. They were teen-agers, practically. They were so enthusiastic." That year, Beau started working as a federal prosecutor in the U.S. Attorney's office in Philadelphia, and moved in with his brother's family, taking over the third floor. Hunter was responsible for the mortgage and most of the expenses. In September, 1998, Hunter and Kathleen had their second daughter, Finnegan. On weekends, the house was a gathering place for friends, including a local woman named Hallie Olivere, whose parents owned a dry-cleaning business. Beau and Hallie married in 2002.
Hunter, by then an executive vice-president at MBNA, found the corporate culture stifling. "If you forgot to wear your MBNA lapel pin, someone would stop you in the halls," he recalled. In 1998, he contacted William Oldaker, a Washington lawyer who had worked on his father's Presidential campaign in 1987, for advice about how to get a job in the Clinton Administration. Oldaker called William Daley, the Commerce Secretary, who had also worked on Biden's campaign. Daley, the son of the five-term mayor of Chicago, told me that, because of their shared experience growing up in political families, he empathized with Hunter, and asked his staff to evaluate him for a position as a policy director specializing in the burgeoning Internet economy. Hunter got the job, then sold the Delaware house for roughly twice what he'd paid for it and moved his family to a rental home in the Tenleytown neighborhood of Washington. Hunter and Kathleen sent Naomi and Finnegan—and later Maisy, who was born in 2000—to Sidwell Friends, one of Washington's most exclusive and expensive schools. Hunter's salary barely covered the rent, the school fees, and his family's living expenses. "I've pretty much always lived paycheck to paycheck," Hunter told me. "I never considered it struggling, but it has always been a high-wire act."
In late 2000, near the end of President Clinton's second term, Hunter again consulted Oldaker, who was starting a lobbying business, the National Group. Oldaker asked the co-founder of the firm, Vincent Versage, to teach Hunter the basics of earmarking—the practice of persuading lawmakers to insert language into legislation which directs taxpayer funds to projects that benefit the lobbyist's clients. In 2001, Robert Skomorucha, an old Biden family friend who worked in the government-and-community-relations department at St. Joseph's University, proposed that Hunter solicit earmarks for one of the university's student-volunteer programs, at an underprivileged high school in Philadelphia. Timothy Lannon, the university's president, who offered Hunter the contract, described Hunter to me as "like his dad: great personally, very engaging, very curious about things and hardworking," adding that he had "a very strong last name that really paid off in terms of our lobbying efforts."
Versage told me that the National Group had a strict rule: "Hunter didn't do anything that involved his dad, didn't do anything that involved any help from his dad." Oldaker advised Hunter to restrict his clients to mostly Jesuit universities. "He wasn't doing McDonnell Douglas or something," Oldaker told me. Still, Hunter's name appeared regularly in newspaper stories decrying the cozy relationship between lobbyists and lawmakers. An informal arrangement was established: Biden wouldn't ask Hunter about his lobbying clients, and Hunter wouldn't tell his father about them. "It wasn't like we all sat down and agreed on it," Hunter told me. "It came naturally."
Oldaker's office was across the street from the Bombay Club, an Indian restaurant that was popular with policymakers, lobbyists, diplomats, and journalists. The lounge there became an after-hours gathering place for Hunter, Versage, and a dozen of their colleagues. Irfan Ozarslan, the former general manager, said that he greeted Hunter at the door "at least three or four times a week." The bartender at the time, Norman, told me that he would have a cigarette waiting for Hunter at his seat.
Joe Biden grew up around relatives with alcohol problems, and at a young age he decided to abstain. Hunter—who spoke frankly to me about his struggles with addiction—started drinking socially as a teen-ager. When he was a student at Georgetown, in the early nineties, he took up smoking Marlboro Red cigarettes, and occasionally used cocaine. Once, hoping to buy cocaine, he was sold a piece of crack, but he wasn't sure how to take the drug. "I didn't have a stem," Hunter said. "I didn't have a pipe." Improvising, he stuffed the crack into a cigarette and smoked it. "It didn't have much of an effect," he said.
In 2001, Hunter, Kathleen, and their children moved back to Wilmington to be closer to the rest of the Biden family, and Hunter commuted to Washington on Amtrak, as his father did. Sometimes he missed the last train and stayed in a rental room at the Army and Navy Club. "When I found myself making the decision to have another drink or get on a train, I knew I had a problem," he said. In 2003, Kathleen and the girls returned to Washington. Hunter recalled that Kathleen told him to get sober, starting by not drinking for thirty days. "And I wouldn't drink for thirty days, but, on day thirty-one, I'd be right back to it," he said. That September, on a business trip, he looked up rehabilitation centers, and soon admitted himself to Crossroads Centre Antigua for a month. The day after his return, Beau accompanied him to his first Alcoholics Anonymous meeting, in Dupont Circle.
By the mid-two-thousands, a growing number of lawmakers were criticizing earmarking as a waste of taxpayer money and a boon to special interests. Hunter was concerned about his future as a lobbyist, and his financial worries increased in 2006, when he bought a $1.6-million house in an affluent neighborhood. Without the savings for a down payment, he took out a mortgage for a hundred and ten per cent of the purchase price.
In 2006, Hunter and his uncle Jimmy Biden, along with another partner, entered into a twenty-one-million-dollar deal to buy Paradigm, a hedge-fund group that claimed to manage $1.5 billion in assets. Hunter said that the deal sounded "super attractive," but that it fell apart after he and Jimmy learned that the company was worth less than they thought, and that the lawyer they were working with was a convicted felon awaiting sentencing. Hunter and Jimmy, who together went on to buy a stake in the company, estimated that they lost at least $1.3 million on the initial venture, which Hunter described as "a tragicomedy." To help repay a law firm that had put up the money to initiate the transaction, Hunter obtained a million-dollar note against his house from Washington First Bank, which was co-founded by Oldaker. On January 5, 2007, two days before Biden announced his decision to run for President, Hunter and Jimmy were sued by their former partner in New York. The suit was settled but resulted in a flurry of headlines.
In the lead-up to the January, 2008, Iowa Democratic Presidential caucuses, Hunter drove from Washington to Des Moines to campaign with his father. "I'm like his security blanket," Hunter said. "I don't tell the staff what to do. I'm not there giving directions or orders. I shake everybody's hands. And then I tell him to close his eyes on the bus. I can say things to him that nobody else can." Biden did poorly in Iowa, and soon dropped out of the race. On August 23, 2008, Obama, the Democratic nominee, publicly introduced Biden as his running mate. He praised Beau, who had recently become Delaware's attorney general and was getting ready to deploy to Iraq with his National Guard unit.
Hunter had heard that, during the primaries, some of Obama's advisers had criticized him to reporters for his earmarking work. Hunter said that he wasn't told by members of the Obama campaign to end his lobbying activities, but that he knew "the writing was on the wall." Hunter told his lobbying clients that he would no longer represent them, and resigned from an unpaid seat on the board of Amtrak, a role for which, Hunter said, the Senate Democratic leader Harry Reid had tapped him. "I wanted my father to have a clean slate," Hunter told me. "I didn't want to limit him in any way."
In September, 2008, Hunter launched a boutique consulting firm, Seneca Global Advisors, named for the largest of the Finger Lakes, in New York State, where his mother had grown up. In pitch meetings with prospective clients, Hunter said that he could help small and mid-sized companies expand into markets in the U.S. and other countries. In June, 2009, five months after Joe Biden became Vice-President, Hunter co-founded a second company, Rosemont Seneca Partners, with Christopher Heinz, Senator John Kerry's stepson and an heir to the food-company fortune, and Devon Archer, a former Abercrombie & Fitch model who started his finance career at Citibank in Asia and who had been friends with Heinz at Yale. (Heinz and Archer already had a private-equity fund called Rosemont Capital.) Heinz believed that Hunter would share his aversion to entering into business deals that could attract public scrutiny, but over time Hunter and Archer seized opportunities that did not include Heinz, who was less inclined to take risks.
In 2012, Archer and Hunter talked to Jonathan Li, who ran a Chinese private-equity fund, Bohai Capital, about becoming partners in a new company that would invest Chinese capital—and, potentially, capital from other countries—in companies outside China. In June, 2013, Li, Archer, and other business partners signed a memorandum of understanding to create the fund, which they named BHR Partners, and, in November, they signed contracts related to the deal. Hunter became an unpaid member of BHR's board but did not take an equity stake in BHR Partners until after his father left the White House.
In December, 2013, Vice-President Biden flew to Beijing to meet with President Xi Jinping. Biden often asked one of his grandchildren to accompany him on his international trips, and he invited Finnegan to come on this one. Hunter told his father that he wanted to join them. According to a Beijing-based BHR representative, Hunter, shortly after arriving in Beijing, on December 4th, helped arrange for Li to shake hands with his father in the lobby of the American delegation's hotel. Afterward, Hunter and Li had what both parties described as a social meeting. Hunter told me that he didn't understand why anyone would have been concerned about this. "How do I go to Beijing, halfway around the world, and not see them for a cup of coffee?" he said.
Hunter's meeting with Li and his relationship with BHR attracted little attention at the time, but some of Biden's advisers were worried that Hunter, by meeting with a business associate during his father's visit, would expose the Vice-President to criticism. The former senior White House aide told me that Hunter's behavior invited questions about whether he "was leveraging access for his benefit, which just wasn't done in that White House. Optics really mattered, and that seemed to be cutting it pretty close, even if nothing nefarious was going on." When I asked members of Biden's staff whether they discussed their concerns with the Vice-President, several of them said that they had been too intimidated to do so. "Everyone who works for him has been screamed at," a former adviser told me. Others said that they were wary of hurting his feelings. One business associate told me that Biden, during difficult conversations about his family, "got deeply melancholy, which, to me, is more painful than if someone yelled and screamed at me. It's like you've hurt him terribly. That was always my fear, that I would be really touching a very fragile part of him."
For another venture, Archer travelled to Kiev to pitch investors on a real-estate fund he managed, Rosemont Realty. There, he met Mykola Zlochevsky, the co-founder of Burisma, one of Ukraine's largest natural-gas producers. Zlochevsky had served as ecology minister under the pro-Russian government of Viktor Yanukovych. After public protests in 2013 and early 2014, the Ukrainian parliament had voted to remove Yanukovych and called for his arrest. Under the new Ukrainian government, authorities in Kiev, with the encouragement of the Obama Administration, launched an investigation into whether Zlochevsky had used his cabinet position to grant exploration licenses that benefitted Burisma. (The status of the inquiry is unclear, but no proof of criminal activity has been publicly disclosed. Zlochevsky could not be reached for comment, and Burisma did not respond to queries.) In a related investigation, which was ultimately closed owing to a lack of evidence, British authorities temporarily froze U.K. bank accounts tied to Zlochevsky.
In early 2014, Zlochevsky sought to assemble a high-profile international board to oversee Burisma, telling prospective members that he wanted the company to adopt Western standards of transparency. Among the board members he recruited was a former President of Poland, Aleksander Kwaśniewski, who had a reputation as a dedicated reformer. In early 2014, at Zlochevsky's suggestion, Kwaśniewski met with Archer in Warsaw and encouraged him to join Burisma's board, arguing that the company was critical to Ukraine's independence from Russia. Archer agreed.
When Archer told Hunter that the board needed advice on how to improve the company's corporate governance, Hunter recommended the law firm Boies Schiller Flexner, where he was "of counsel." The firm brought in the investigative agency Nardello & Co. to assess Burisma's history of corruption. Hunter joined Archer on the Burisma board in April, 2014. Three months later, in a draft report to Boies Schiller, Nardello said that it was "unable to identify any information to date regarding any current government investigation into Zlochevsky or Burisma," but cited unnamed sources saying that Zlochevsky could be "vulnerable to investigation for financial crimes" and for "perceived abuse of power."
Vice-President Biden was playing a central role in overseeing U.S. policy in Ukraine, and took the lead in calling on Kiev to fight rampant corruption. On May 13, 2014, after Hunter's role on the Burisma board was reported in the news, Jen Psaki, a State Department spokesperson, said that the State Department was not concerned about perceived conflicts of interest, because Hunter was a "private citizen." Hunter told Burisma's management and other board members that he would not be involved in any matters that were connected to the U.S. government or to his father. Kwaśniewski told me, "We never discussed how the Vice-President can help us. Frankly speaking, we didn't need such help."
Several former officials in the Obama Administration and at the State Department insisted that Hunter's role at Burisma had no effect on his father's policies in Ukraine, but said that, nevertheless, Hunter should not have taken the board seat. As the former senior White House aide put it, there was a perception that "Hunter was on the loose, potentially undermining his father's message." The same aide said that Hunter should have recognized that at least some of his foreign business partners were motivated to work with him because they wanted "to be able to say that they are affiliated with Biden." A former business associate said, "The appearance of a conflict of interest is good enough, at this level of politics, to keep you from doing things like that."
In December, 2015, as Joe Biden prepared to return to Ukraine, his aides braced for renewed scrutiny of Hunter's relationship with Burisma. Amos Hochstein, the Obama Administration's special envoy for energy policy, raised the matter with Biden, but did not go so far as to recommend that Hunter leave the board. As Hunter recalled, his father discussed Burisma with him just once: "Dad said, 'I hope you know what you are doing,' and I said, 'I do.' "
Hunter was not always at ease as the son of the Vice-President. He asked that the Secret Service stop deploying agents to accompany him, a request that was eventually granted. He also became offended when he felt that his father wasn't treated respectfully enough by Obama and his advisers. In 2012, Biden, responding to a question about same-sex marriage on NBC's "Meet the Press," said that he was "absolutely comfortable" with all couples having the "exact same rights." Obama had yet to publicly take a similar stance, and Biden's statement upset some White House officials. Hunter thought that Obama and his advisers should have acknowledged his father's good political instincts.
Hunter said that he limited his social interactions with Biden's White House colleagues, because he didn't want to be in a situation "where I'm playing golf with the President or one of his aides and look at my phone and see another headline that reads 'President Makes Joke About Biden.' " Kathleen felt differently about the White House. Their daughter Maisy was in the same class at Sidwell Friends as Sasha, the Obamas' younger daughter. The two girls became close, and Kathleen and Michelle Obama became friends, attending SoulCycle and Solidcore exercise classes together almost every day. Some evenings, they went out to dinner or had drinks at the White House. Kathleen went on vacations with Michelle, mutual friends, and their daughters.
Hunter saw himself as a provider for the Biden family; he even helped to pay off Beau's law-school debts. But he often wished that, like his father and his brother, he could contribute more to society. Through his business, he got to know an Australian-American former military-intelligence officer named Greg Keeley, who regaled him with stories about his career in the Royal Australian Navy. After moving to the United States, at forty, Keeley had obtained an age waiver to join the U.S. Navy as a reservist. While on reserve duty at a U.S. military base in southern Afghanistan on September 11, 2011, he and members of his unit watched Vice-President Biden deliver a speech at the Pentagon about the attacks of 9/11. After the speech, Keeley sent an e-mail to Hunter to tell him that members of his unit thought the Vice-President's message was "spot on." Hunter passed the note on to his father, who wrote Keeley an e-mail. "Keep your heads down," it said. "You are the finest group of warriors in all of history."
Keeley helped convince Hunter that it wasn't too late for him to join the Navy Reserves. He told me, "My message to him was: If you feel the call to serve, which I encouraged, it doesn't really matter what your rank is and what's on your shoulder board—it is that you're serving your country. Hunter took that message to heart and acted upon it." With a letter of recommendation from Keeley, Hunter applied for an age waiver, which the Navy granted. The service has a zero-tolerance drug-and-alcohol-abuse policy, and states that all recruits will be asked "questions about prior drug and alcohol use." Hunter disclosed that he had "used drugs in the past," but said that he was now sober, and the Navy granted him a second waiver.
Hunter had suffered his first relapse, after seven years of sobriety, in November, 2010, when he drank three Bloody Marys on a flight home from a business trip to Madrid. He continued to drink in secret for several months, then confided in Beau and returned to Crossroads Centre. He had another relapse in early 2013, after he suffered from a bout of shingles, for which he was prescribed painkillers. When the prescription ran out, he resumed drinking.
On May 7, 2013, he was assigned to a Reserve unit at Naval Station Norfolk. He had hoped to work in naval intelligence, but was given a job in a public-affairs unit. In a small, private ceremony at the White House, Hunter was sworn in by his father. Later that month, the night before Hunter's first weekend of Reserve duty, he stopped at a bar a few blocks from the White House. Outside, Hunter said, he bummed a cigarette from two men who told him that they were from South Africa. He felt "amped up" as he was driving down to Norfolk, and then "incredibly exhausted." He told me that he called Beau and said, "I don't know what's going on." Beau drove from Delaware to meet Hunter at a hotel near the naval station. "He got me shipshape and drove me into the base," he said. On his first day, Hunter had a urine sample taken for testing
A few months later, Hunter received a letter saying that his urinalysis had detected cocaine in his system. Under Navy rules, a positive drug test typically triggers a discharge. Hunter wrote a letter to the Navy Reserve, saying that he didn't know how the drug had got into his system and suggesting that the cigarettes he'd smoked outside the bar might have been laced with cocaine. Hunter called Beau, who contacted Tom Gallagher, a former Navy lawyer who had worked with Beau at the U.S. Attorney's office in Philadelphia. Gallagher agreed to represent Hunter pro bono, but it became clear that, given Hunter's history with drugs, an appeals panel was unlikely to believe the story that he had ingested cocaine involuntarily, and that appealing the decision would require closed-door hearings and the testimony of witnesses, increasing the likelihood of leaks to the press. Hunter decided not to appeal. Navy records show that Hunter's discharge took effect on February 18, 2014.
Hunter did not tell anyone except his father and his brother about the reason for his discharge, and he tried to get his drinking under control. In July, 2014, he went to a clinic in Tijuana that provided a treatment using ibogaine, a psychoactive alkaloid derived from the roots of a West African shrub, which is illegal in America. Hunter then drove to Flagstaff, Arizona, where he met with Thom Knoles, a practitioner of Vedic meditation, who said that he advised Hunter to meditate twice a day, to help keep "his cravings for alcohol at bay." Knoles said that Hunter struck him as "just a good man." He was "nearly clean," Knoles said. "But, to be honest, there is such a thing as a dry drunk. I could see that he was in a very delicate position." Knoles said that Hunter told him about how much he relied on Beau for support and confessed that "his relationship with his other great, deep partner in life, his wife, had been brutalized by him through his loss of control."
That fall, Hunter went to Big Sur, California, to attend a twelve-step yoga retreat at the Esalen Institute. Toward the end of his week there, a reporter from the Wall Street Journal contacted the Vice-President's office, seeking comment on Hunter's discharge from the Navy. At San Francisco International Airport, Hunter was waiting for his flight home when he saw the story on the front page of the Journal. "I was heartbroken," he said.
In the summer of 2013, Hunter, Beau, and their families took a vacation together on Lake Michigan. During the trip, Beau became disoriented and was rushed to the hospital. He'd had a health scare in May, 2010, when—six months after he returned from Iraq—he suffered a stroke. He had appeared to recover quickly, and continued to work as Delaware's attorney general, but he struggled to remember certain words, and sometimes talked about hearing music playing when there was none.
Soon after Beau's admittance to the hospital, doctors identified a mass in his brain. It was glioblastoma multiforme, a type of brain tumor. Patients who receive similar diagnoses tend to live no longer than two years. As Beau received radiation treatment, his motor and speech skills started to decline. In the spring of 2015, he underwent an experimental procedure in which an engineered virus was injected directly into the tumor, but it was unsuccessful. In late May, doctors removed Beau's tracheostomy tube, telling the family that he would likely die within a few hours. Beau kept breathing on his own for almost a day and a half before he died, surrounded by his family.
On June 6, 2015, thousands of people paid their respects at a service at St. Anthony of Padua Church, in Wilmington. The next day, President Obama, Ashley Biden, and Hunter, who was fearful of public speaking, delivered eulogies. On the drive back to Washington, Hunter—moved by the outpouring of support for him and his family at the funeral—told Kathleen that he was thinking about running for public office. She pointed out that he had only recently been discharged from the Navy after testing positive for cocaine. They rode the rest of the way home in silence. (Kathleen declined to comment for this article.)
In couples therapy, Hunter and Kathleen had reached an agreement: if Hunter started drinking again, he would have to move out of the house. A day after their twenty-second anniversary, Hunter left a therapy session, drank a bottle of vodka, and moved out. Later that month, Zlochevsky, the Burisma co-founder, invited him to Norway on a fishing trip. Hunter brought along Maisy and Beau's nine-year-old son, Robert. Hunter said that, every night, he and his colleagues on the trip drank a single shot of liquor before going to bed. Kathleen found out and was angry. Hunter began to confide in Hallie, whom he was growing closer to.
Hunter said that, in July, 2015, "I tried to show Kathleen: I want back in." He enrolled as an outpatient in the Charles O'Brien Center for Addiction Treatment, at the University of Pennsylvania, where he was prescribed two drugs, one to lessen his cravings and another to make him feel nauseated if he drank. He then enrolled in an inpatient program for executives at Caron Treatment Centers, where he used the pseudonym Hunter Smith. On returning to Washington, he began a program that required him to carry a Breathalyzer with a built-in camera.
That summer, Ashley Madison, a dating service for married people—which used the slogan "Life is short. Have an affair"—disclosed that hackers had breached its user data. In late August, Breitbart reported that it had found a "Robert Biden" profile among the leaked files. Hunter denied that the account belonged to him, but Kathleen was deeply embarrassed by the story. Two months later, Hunter and Kathleen agreed to formally separate. On October 21, 2015, Joe Biden appeared in the White House Rose Garden, flanked by Jill and Obama, and announced that he would not run for President in 2016, talking about the time that it had taken the family to recover from Beau's death.
Until mid-December, Hunter practiced yoga daily. A teacher from his yoga studio told me, "I don't think I've ever seen a person try as hard to heal as he did." When Hunter stopped coming to class, the teacher went to his apartment, near Logan Circle, and knocked on the door. Hunter told me that he pretended not to be at home. For weeks, he said, he left the apartment only to buy bottles of Smirnoff vodka at Logan Circle Liquor. Several times a day, his father called him, and Hunter assured him that he was O.K. Eventually, Biden showed up unannounced at the apartment. Hunter said that his father told him, "I need you. What do we have to do?"
In February, 2016, Hunter went back to the Esalen Institute, and then spent a week skiing by himself at Lake Tahoe. When he returned to Washington, he enrolled in yet another addiction-treatment program, run by the Kolmac Outpatient Recovery Center. On his way to Kolmac, he passed several homeless people, including a middle-aged woman who went by the name Bicycles, because of the bike she took with her everywhere. Later, whenever Hunter saw Bicycles near his apartment, he would give her a twenty-dollar bill to buy him a pack of Marlboro Reds and tell her to keep the change. One rainy night, Hunter said, he offered Bicycles his spare bedroom, and she stayed for several months.
In 2016, Hunter was consulting for five or six major clients. Once or twice a year, he attended Burisma board meetings and energy forums that took place in Europe. He said that, in June, 2016, while in Monte Carlo for a meeting, he went to a hotel night club and used cocaine that a stranger offered him in the bathroom. He told his counsellors at Kolmac about his relapse but refused to take a drug test, out of concern that the results could be used against him and published in the press. When Kolmac's staff insisted that he take the test, he decided to leave the program.
In August, Hunter and Hallie went to the Hamptons with Hallie's children. They texted constantly after getting back, and Hunter started to spend most nights in Delaware, at Hallie's house, watching television until very late. "We were sharing a very specific grief," Hunter recalled. "I started to think of Hallie as the only person in my life who understood my loss."
That fall, Hunter made plans to go to the Grace Grove Lifestyle Center, in Sedona, Arizona. During a layover at Los Angeles International Airport, before his connecting flight to Phoenix, he went to a nearby hotel bar and realized that he had left his wallet on the plane. It had belonged to Beau and still contained his attorney-general identification badge, and also Hunter's driver's license, without which he couldn't board his flight. Using a credit card he had in his pocket, Hunter checked into a hotel in Marina del Rey, where he waited for the airline to return the wallet.
Instead of going to Grace Grove, Hunter stayed in Los Angeles for about a week. He said that he "needed a way to forget," and that, soon after his arrival in L.A., he asked a homeless man in Pershing Square where he could buy crack. Hunter said that the man took him to a nearby homeless encampment, where, in a narrow passageway between tents, someone put a gun to his head before realizing that he was a buyer. He returned to buy more crack a few times that week.
One night, outside a club on Hollywood Boulevard, Hunter and another man got into an argument, and a group of bouncers intervened. A friend of one of the bouncers, a Samoan man who went by the nickname Baby Down, felt sorry for Hunter and took him to Mel's Drive-In to get some food, and to his hotel to pick up his belongings. Early on the morning of October 26th, Baby Down dropped Hunter off at the Hertz rental office at Los Angeles International Airport.
Hunter said that, at that point, he had not slept for several days. Driving east on Interstate 10, just beyond Palm Springs, he lost control of his car, which jumped the median and skidded to a stop on the shoulder of the westbound side. He called Hertz, which came to collect the damaged car and gave him a second rental. Later, on a sharp bend on a mountainous road, Hunter recalled, a large barn owl flew over the hood of the car and then seemed to follow him, dropping in front of the headlights. He said that he has no idea whether the owl was real or a hallucination. On the night of October 28th, Hunter dropped the car off at a Hertz office in Prescott, Arizona, and Grace Grove sent a van to pick him up.
Zachary Romfo, who worked at the Hertz office in Prescott, told me that he found a crack pipe in the car and, on one of the consoles, a line of white-powder residue. Beau Biden's attorney-general badge was on the dashboard. Hertz called the Prescott police department, and officers there filed a "narcotics offense" report, listing the items seized from the car, including a plastic baggie containing a "white powdery substance," a Secret Service business card, credit cards, and Hunter's driver's license. Later, according to a police report, Secret Service agents informed Prescott police that Hunter was "secure/well." Subsequent test results indicated that the glass pipe contained cocaine residue, but investigators didn't find any fingerprints on it. Public prosecutors in the county and the city declined to bring a case against Hunter, citing a lack of evidence that the pipe had been used by him. Jon Paladini, Prescott's city attorney, told me that he was not aware of any requests by officials in Washington to drop the investigation into Hunter. "It's a very Republican area," he said. "I don't think political favors, necessarily, would even work, had they been requested."
After a week at Grace Grove, Hunter checked into a resort spa called Mii Amo, and called Hallie, who flew to meet him. During her stay, Hunter said, they decided to become a couple. When they returned to Delaware, they tried, unsuccessfully, to keep their relationship secret.
On December 9, 2016, Kathleen filed for divorce, and on February 23, 2017, she filed a motion in D.C. Superior Court seeking to freeze Hunter's assets, alleging that he "created financial concerns for the family by spending extravagantly on his own interests (including drugs, alcohol, prostitutes, strip clubs, and gifts for women with whom he has sexual relations), while leaving the family with no funds to pay legitimate bills." The motion was leaked to the New York Post, along with the revelation that Hunter and Hallie were dating.
Kathleen told friends that she felt ostracized by the Biden family. Hunter denied hiring prostitutes, and said that he hadn't been to a strip club in years. But, he said, the evening the story was published, "I went directly to a strip club. I said, 'Fuck them.' "
The first that Biden heard of the relationship was when the Post asked his office for comment. Hunter issued a statement saying that he and Hallie were "incredibly lucky to have found the love and support we have for each other in such a difficult time." Hunter told me he appealed to his father to make a statement, too: "I said, 'Dad, Dad, you have to.' He said, 'Hunter, I don't know if I should. But I'll do whatever you want me to do.' I said, 'Dad, if people find out, but they think you're not approving of this, it makes it seem wrong. The kids have to know, Dad, that there's nothing wrong with this, and the one person who can tell them that is you.' " A former Biden aide confirmed that Biden agreed to issue a statement because of concerns about Hunter's well-being. Biden told the Post, "We are all lucky that Hunter and Hallie found each other as they were putting their lives together again after such sadness. . . . They have mine and Jill's full and complete support and we are happy for them." The Post ran the statement under the headline "Beau Biden's Widow Having Affair with His Married Brother."
In August, Hunter rented a house in Annapolis, Maryland, where he, Hallie, and her two children hoped to have some privacy, but, several months later, they split up. "All we got was shit from everybody, all the time," Hunter said. "It was really hard. And I realized that I'm not helping anybody by sticking around." (Hallie declined to comment.) In early 2018, he moved to Los Angeles. The idea, he said, was to "completely disappear."
Hunter said that, in divorce proceedings, he offered to give Kathleen "everything," including a monthly payment of thirty-seven thousand dollars for alimony, tuition, and child-care costs for a decade. Hunter told me that he was living on approximately four thousand dollars a month; he was hardly poor, but it was an adjustment. On occasion, transactions on his credit cards were declined.
One of Kathleen's motions contains a reference to "a large diamond" that had come into Hunter's possession. The motion seems to imply that it was one of Hunter's "personal indulgences." When I asked him about it, he told me that he had been given the diamond by the Chinese energy tycoon Ye Jianming, who was trying to make connections in Washington among prominent Democrats and Republicans, and whom he had met in the middle of the divorce. Hunter told me that two associates accompanied him to his first meeting with Ye, in Miami, and that they surprised him by giving Ye a magnum of rare vintage Scotch worth thousands of dollars.
Hunter was on the board of the World Food Program USA, a nonprofit that generates support for the U.N. World Food Programme, and he had hoped that Ye would make a large aid donation. At dinner that night, they discussed the donation, and then the conversation turned to business opportunities. Hunter offered to use his contacts to help identify investment opportunities for Ye's company, CEFC China Energy, in liquefied-natural-gas projects in the United States. After the dinner, Ye sent a 2.8-carat diamond to Hunter's hotel room with a card thanking him for their meeting. "I was, like, Oh, my God," Hunter said. (In Kathleen's court motion, the diamond is estimated to be worth eighty thousand dollars. Hunter said he believes the value is closer to ten thousand.) When I asked him if he thought the diamond was intended as a bribe, he said no: "What would they be bribing me for? My dad wasn't in office." Hunter said that he gave the diamond to his associates, and doesn't know what they did with it. "I knew it wasn't a good idea to take it. I just felt like it was weird," he said.
Hunter began negotiating a deal for CEFC to invest forty million dollars in a liquefied-natural-gas project on Monkey Island, in Louisiana, which, he said, was projected to create thousands of jobs. "I was more proud of it than you can imagine," he told me. In the summer of 2017, Ye talked with Hunter about his concern that U.S. law-enforcement agencies were investigating one of his associates, Patrick Ho. Hunter, who sometimes works as a private lawyer, agreed to represent Ho, and tried to figure out whether Ho was in legal jeopardy in the U.S. That November, just after Ye and Hunter agreed on the Monkey Island deal, U.S. authorities detained Ho at the airport. He was later sentenced to three years in prison for his role in a multiyear, multimillion-dollar scheme to bribe top government officials in Chad and Uganda in exchange for business advantages for CEFC. In February, 2018, Ye was detained by Chinese authorities, reportedly as part of an anti-corruption investigation, and the deal with Hunter fell through. Hunter said that he did not consider Ye to be a "shady character at all," and characterized the outcome as "bad luck."
Joe Biden is hardly the first politician to have faced scrutiny for the business dealings of a family member. In 1973, during the Watergate investigation, the Washington Post reported that Richard Nixon had the phone of his brother Donald tapped for at least a year, because he feared that Donald's "various financial activities might bring embarrassment to the Nixon administration." In the late seventies, the F.B.I. investigated President Jimmy Carter's younger brother, Billy, after it emerged that he was on the payroll of the Libyan government. In an extensive report on the affair issued by the Senate Judiciary Committee, of which Biden was a member, Billy was quoted as saying that "he did not need anyone in Washington telling him how to conduct his private business." Carter said that he had tried, unsuccessfully, to "discourage Billy from making any other trip to Libya" and "to keep him out of the newspapers for a few weeks."
Biden's approach was to deal with Hunter's activities by largely ignoring them. This may have temporarily allowed Biden to truthfully inform reporters that his decisions were not affected by Hunter. But, as Robert Weissman, the president of the advocacy group Public Citizen, said, "It's hard to avoid the conclusion that Hunter's foreign employers and partners were seeking to leverage Hunter's relationship with Joe, either by seeking improper influence or to project access to him."
It is clear that Hunter and Biden's decades-old decision not to discuss business matters has exposed both father and son to attacks. (Biden declined to comment for this article.) In March of last year, Peter Schweizer, a conservative researcher and a senior editor-at-large at Breitbart, published "Secret Empires: How the American Political Class Hides Corruption and Enriches Family and Friends." Schweizer is best known for "Clinton Cash: The Untold Story of How and Why Foreign Governments and Businesses Helped Make Bill and Hillary Clinton Rich," which was released in May, 2015. Research for that book was funded by the Government Accountability Institute, which Schweizer co-founded, in 2012, with Stephen Bannon. Under the law, the G.A.I. is a nonpartisan organization. But, as Joshua Green wrote, in "Devil's Bargain," his book about Bannon's role in Trump's rise, Bannon saw "Clinton Cash" as "the key to orchestrating Hillary Clinton's downfall." It was, Green writes, "the culmination of everything Bannon learned during his time in Goldman Sachs, Internet Gaming Entertainment, Hollywood, and Breitbart News."
As Bannon and Schweizer had hoped, investigative journalists from the mainstream press followed up on Schweizer's many examples of the Clintons' purported conflicts of interest. In April, 2015, two weeks before Schweizer's book came out, the Times published a front-page article, by Jo Becker and Mike McIntire, that cited Schweizer's research alongside Becker's own reporting from 2008. The article singled out a Canadian mining magnate, Frank Giustra, who donated tens of millions of dollars to the Clinton Foundation. The story suggested that the donations of Giustra and others might have created conflicts of interest, at a time when the Obama Administration was negotiating to allow the Russian state nuclear corporation Rosatom to gain control of a swath of America's untapped uranium deposits by purchasing the Canadian company Uranium One. The Times was criticized for building on Schweizer's work, and, two years later, Eileen Sullivan, in another Times article, wrote, "There has been no evidence that donations to the Clinton Foundation influenced the Uranium One deal." Still, "Clinton Cash" did exactly what Bannon hoped it would do, Green writes, "sullying Clinton's image in a way that she never fully recovered from."
"Secret Empires," which details Hunter's activities in China and Ukraine, focusses on what Schweizer calls "corruption by proxy," which he defines as a "new corruption" that is "difficult to detect" and that, though often legal, makes "good money for a politician and his family and friends" and leaves "American politicians vulnerable to overseas financial pressure." Schweizer often relies on innuendo to supplement his reporting. At one point, he describes "one of the few public sightings" of Hunter in Beijing, when Hunter, "dressed in a dark overcoat," followed Biden into a shop to buy a Magnum ice cream. "Intentionally or not," Schweizer writes, "Hunter Biden was showing the Chinese that he had guanxi"—connections.
Schweizer asserts that "Rosemont Seneca Partners had been negotiating an exclusive deal with Chinese officials, which they signed approximately ten days after Hunter visited China with his father." In fact, the deal had been signed before the trip—according to the BHR representative, it was a business license that came through shortly afterward—and Hunter was not a signatory. Hunter and Archer said that they never met with any Chinese officials about the fund. And the deal wasn't with Rosemont Seneca Partners but with a new holding company, established solely by Archer; Christopher Heinz was not part of the BHR transaction. Schweizer also asserts that the Chinese fund was "lucrative" for Hunter, but Hunter and his business partners told me that he has yet to receive a payment from the company.
In October, 2017, the special counsel Robert Mueller, investigating Russian interference in the 2016 Presidential election, indicted Paul Manafort, Trump's former campaign chairman, on twelve counts, including committing conspiracy against the United States by failing to register as a foreign agent of Ukraine. (Manafort pleaded guilty to that charge in September, 2018.) Making a case that Hunter had his own Ukrainian scandal, Schweizer implies that Joe Biden had been consulted in advance about Hunter and Archer's work with Burisma. On April 16, 2014, he notes, shortly before the announcement that Hunter and Archer had taken seats on the company's board, Archer made a "private visit to the White House for a meeting with Vice-President Biden." Hunter, Archer, and Archer's son Lukas, who is now twelve, told me that the visit was arranged by Hunter for Lukas, who was working on a model of the White House for a grade-school assignment. Afterward, Lukas posted a picture on Instagram of himself shaking the Vice-President's hand. Hunter and Archer said that Burisma was never discussed.
Rudolph Giuliani, Trump's personal lawyer, has also aggressively promoted what he has called the "alleged Ukraine conspiracy" in interviews and on social media. Giuliani told me that, in the fall of 2018, he spoke to Viktor Shokin, Ukraine's former prosecutor general. Shokin told him that Vice-President Biden had him fired in 2016 because he was investigating Burisma and the company's payments to Hunter and Archer. Giuliani said that, in January, 2019, he met with Yurii Lutsenko, Ukraine's current prosecutor general, in New York, and Lutsenko confirmed Shokin's version of events.
On April 1, 2019, John Solomon, an opinion contributor to The Hill, wrote about Shokin's claim that he had been conducting a corruption probe into Burisma and Hunter when he was dismissed. A month later, the Times reported that Hunter "was on the board of an energy company owned by a Ukrainian oligarch who had been in the sights of the fired prosecutor general." The story, by Kenneth P. Vogel and Iuliia Mendel, provoked some Democrats to express concern that the Times was again lending credence to allegations made by Schweizer and other Trump allies. Giuliani retweeted the article, and Trump called for the Justice Department to investigate. Jon Favreau, a former speechwriter for President Obama, tweeted, "Zero lessons have been learned from 2016: 1. Mainstream outlet credulously accepts Trump conspiracy about opponent 2. Trump propaganda machine uses story to spread the conspiracy on social media and through digital ads 3. Voters believe it, ignoring subsequent fact checks."
There is no credible evidence that Biden sought Shokin's removal in order to protect Hunter. According to Amos Hochstein, the Obama Administration's special envoy for energy policy, Shokin was removed because of concerns by the International Monetary Fund, the European Union, and the U.S. government that he wasn't pursuing corruption investigations. Contrary to the assertions that Shokin was fired because he was investigating Burisma and Zlochevsky, Hochstein said, "many of us in the U.S. government believed that Shokin was the one protecting Zlochevsky." In May, Giuliani scheduled a visit to Ukraine, and told the Times that he would look into Hunter's involvement with Burisma, "because that information will be very, very helpful to my client," but then abruptly cancelled the trip, amid reports that Ukraine's President-elect was unwilling to meet with him. A week later, on May 16th, Lutsenko appeared to shift his position on Burisma, telling Bloomberg News that he saw no evidence of wrongdoing by Biden or his son, and that "a company can pay however much it wants to its board." The reasons for his reversal were unclear, but Daria Kaleniuk, the head of the Anti-Corruption Action Center, in Kiev, speculated that Lutsenko, in talking with Giuliani, had been trying to "pump his political muscle," a strategy that had proved ineffective in the new political climate.
That month, Hunter declined Burisma's offer to serve another term on the board, believing that the controversy had become a distraction. But he said that he was proud of his work there, and that he thought the criticism was misplaced. "I feel the decisions that I made were the right decisions for my family and for me," he told me. "Was it worth it? Was it worth the pain? No. It certainly wasn't worth the grief." He went on, "I would never have been able to predict that Donald Trump would have picked me out as the tip of the spear against the one person they believe can beat them."
And yet, to many voters, the controversy over Hunter's business dealings will appear to have been avoidable, a product of Biden's resistance to having difficult conversations, particularly those involving his family. Hunter said that, in his talks with his father, "I'm saying sorry to him, and he says, 'I'm the one who's sorry,' and we have an ongoing debate about who should be more sorry. And we both realize that the only true antidote to any of this is winning. He says, 'Look, it's going to go away.' There is truly a higher purpose here, and this will go away. So can you survive the assault?"
In early May, Hunter met a thirty-two-year-old South African woman named Melissa Cohen, a filmmaker who was working on a series of documentaries about indigenous tribes in southern Africa. A few days after their first date, Hunter had the word "shalom" tattooed in Hebrew letters on the inside of his left bicep, to match a tattoo that Cohen has in the same spot. On May 15th, less than a week after they met, he proposed. The next morning, she accepted, and he bought the simplest gold wedding bands he could find, then called a marriage service, which sent over an officiant.
A month later, on the roof deck of Cohen's apartment, off the Sunset Strip, Cohen sat on a bench next to Hunter, who was wearing jeans and a T-shirt emblazoned with the slogan "BE FUCKING NICE." Hunter recalled that, after the ceremony, "I called my dad and said that we just got married. He was on speaker, and he said to her, 'Thank you for giving my son the courage to love again.' " Hunter paused, his eyes filling with tears. "And he said to me, 'Honey, I knew that when you found love again that I'd get you back.' " Cohen rubbed his shoulders. He went on, "And my reply was, I said, 'Dad, I always had love. And the only thing that allowed me to see it was the fact that you never gave up on me, you always believed in me.' "
Hunter told me that, on a recent evening, he had seen reports on Twitter that Trump was calling for him to be investigated by the Justice Department. Then Hunter noticed a helicopter overhead. "I said, 'I hope they're taking pictures of us right now. I hope it's a live feed to the President so he can see just how much I care about the tweets.' " He went on, "I told Melissa, 'I don't care. Fuck you, Mr. President. Here I am, living my life.' " ♦
Adam Entous
became a staff writer at The New Yorker in 2018. He was a member of a team at the Washington Post that won the Pulitzer Prize for national reporting.
Voir également:
The FBI was warned sections of the controversial Steele dossier could have been part of a « Russian disinformation campaign to denigrate U.S. foreign relations, » according to newly declassified footnotes from a government watchdog report.The December report by Justice Department Inspector General Michael Horowitz examined the FBI's investigation into alleged coordination between the Trump campaign and Russia as well as the FBI's four surveillance warrants for former Trump campaign aide Carter Page.Horowitz concluded the FBI was justified in launching the investigation, dubbed Crossfire Hurricane, although he found 17 « significant inaccuracies and omissions » in the FBI's handling of FISA (Foreign Intelligence Surveillance Act) applications to surveil Page.But some of Horowitz's findings were disputed by U.S. Attorney John Durham, who is conducting a broader investigation. At the time, Durham said « we do not agree with some of the report's conclusions as to predication and how the FBI case was opened. »Several footnotes in Horowitz's report were redacted, and Republican Senators Chuck Grassley and Ron Johnson pushed for the declassification of four footnotes related to the Steele dossier, a collection of opposition research notes on the Trump campaign's ties to Russia compiled by Christopher Steele, a former British intelligence officer.The dossier was used, in part, by FBI investigators to secure four surveillance warrants for Page.Footnote 350 in the IG report addresses the FBI's knowledge of Russian contacts with Steele and the potential for disinformation.  Steele had « frequent contacts with representatives for multiple Russian oligarchs, we identified reporting the Crossfire Hurricane team received from (redacted) indicating the potential for Russian disinformation influencing Steele's election reporting. »The footnote also indicates that warnings to the FBI's Russia probe became more pronounced over time. »The (redacted) stated that it did not have high confidence in this subset of Steele's reporting and assessed that the referenced subset was part of a Russian disinformation campaign to denigrate US foreign relations. »Footnote 302 relates to the FBI's efforts to verify information contained in the Steele dossier, commissioned by the DNC through opposition research firm Fusion GPS. »According to a document circulated among Crossfire Hurricane team members and supervisors in early October 2016, Person 1 had historical contact with persons and entities suspected of being linked to RIS (Russian Intel)……In addition, in late December 2016, Department Attorney Bruce Ohr told SSA 1 that he had met with Glenn Simpson (Fusion GPS)  and that Simpson had assessed that Person 1 was a RIS (Russian intel) officer who was central in connecting Trump to Russia. »The third footnote also relates to the Steele source.Assistant Attorney General Stephen E. Boyd, in a letter to Grassley and Johnson, wrote that the « fourth and final footnote presents unique and significant concerns. Specifically, the redacted information refers to information received by a member of the Crossfire Hurricane team regarding possible previous attempts by a foreign government to penetrate and research a company or individuals associated with Christopher Steele. »In the December FISA report, Horowitz found « the FBI did not have information corroborating the specific allegations against Carter Page in Steele's reporting when it relied upon his reports in the first FISA application or subsequent renewal applications. »The FBI declined to comment on the declassified footnotes, but said in an earlier statement of the ongoing audit into the bureau's surveillance applications to the national security court or FISC, »The FBI and NSD's filing with the FISC provides the Court with an update regarding some of the corrective actions that the FBI has made and continues to make to its FISA processes.  These steps are part of the 40-plus corrective actions that Director Wray ordered in December 2019. The FBI remains confident that these corrective actions will address the errors identified in earlier FISA applications that the IG reviewed in connection with its recent Woods Procedures audit as well as its review of the Crossfire Hurricane investigation. » »Consistent with our duty of candor to the Court and our responsibilities to the American people, we will continue updating the FISC and the Department of Justice to ensure that our corrective steps are implemented in a timely manner and that our FISA authorities are exercised responsibly, » the statement added.In a statement, Grassley said the declassified footnotes indicate the roots of the Russia investigation were flawed. »…beginning early on and continuing throughout the FBI's Russia investigation, FBI officials learned critical information streams that flowed to the dossier were likely tainted with Russian Intelligence disinformation. Despite later intelligence reports that key elements of the FBI's evidence were the result of Russian infiltration to undermine U.S. foreign relations, the FBI still pushed forward with its probe. It would eventually spill over into the years-long special counsel operation, costing taxpayers more than $30 million and increasing partisan divisions. »Writing in the Wall Street Journal, Johnson said, « From the opening of the investigation, the FBI team kept accumulating exculpatory information. Yet rather than wind the investigation down, they ramped it up…Then it got worse. The FBI team excluded exculpatory information from its FISA application… »U.S. Attorney John Durham has a broad mandate to investigate the origins of the FBI Russia probe, which officially opened in July 2016, as well as actions taken to secure four surveillance warrants for Trump campaign aide Carter Page.  Those warrants are under review, and the Justice Department has already determined two lacked probable cause.Speaking to Fox News earlier this week before the declassified footnotes were public, Attorney General William Barr said of the Durham investigation, « …It takes some time to build a, to build the case. So he is diligently pursuing it. My own view is that the evidence shows that we're not dealing with just mistakes or sloppiness, there's something far more troubling here, and we're going to get to the bottom of it. And if people broke the law, and we can establish that with the evidence, they will be prosecuted. »Read the letter sent to Senators Grassley and Johnson below.
Article on Joe and Hunter Biden Censored By The Intercept
An attempt to assess the importance of the known evidence, and a critique of media lies to protect their favored candidate, could not be published at The Intercept
Glenn Greenwald
Oct 29
I am posting here the most recent draft of my article about Joe and Hunter Biden — the last one seen by Intercept editors before telling me that they refuse to publish it absent major structural changes involving the removal of all sections critical of Joe Biden, leaving only a narrow article critiquing media outlets. I will also, in a separate post, publish all communications I had with Intercept editors surrounding this article so you can see the censorship in action and, given the Intercept's denials, decide for yourselves (this is the kind of transparency responsible journalists provide, and which the Intercept refuses to this day to provide regarding their conduct in the Reality Winner story). This draft obviously would have gone through one more round of proof-reading and editing by me — to shorten it, fix typos, etc — but it's important for the integrity of the claims to publish the draft in unchanged form that Intercept editors last saw, and announced that they would not "edit" but completely gut as a condition to publication:
TITLE: THE REAL SCANDAL: U.S. MEDIA USES FALSEHOODS TO DEFEND JOE BIDEN FROM HUNTER'S EMAILS
Publication by the New York Post two weeks ago of emails from Hunter Biden's laptop, relating to Vice President Joe Biden's work in Ukraine, and subsequent articles from other outlets concerning the Biden family's pursuit of business opportunities in China, provoked extraordinary efforts by a de facto union of media outlets, Silicon Valley giants and the intelligence community to suppress these stories.
One outcome is that the Biden campaign concluded, rationally, that there is no need for the front-running presidential candidate to address even the most basic and relevant questions raised by these materials. Rather than condemn Biden for ignoring these questions — the natural instinct of a healthy press when it comes to a presidential election — journalists have instead led the way in concocting excuses to justify his silence.
After the Post's first article, both that newspaper and other news outlets have published numerous other emails and texts purportedly written to and from Hunter reflecting his efforts to induce his father to take actions as Vice President beneficial to the Ukrainian energy company Burisma, on whose board of directors Hunter sat for a monthly payment of $50,000, as well as proposals for lucrative business deals in China that traded on his influence with his father.
Individuals included in some of the email chains have confirmed the contents' authenticity. One of Hunter's former business partners, Tony Bubolinski, has stepped forward on the record to confirm the authenticity of many of the emails and to insist that Hunter along with Joe Biden's brother Jim were planning on including the former Vice President in at least one deal in China. And GOP pollster Frank Luntz, who appeared in one of the published email chains, appeared to confirm the authenticity as well, though he refused to answer follow-up questions about it.
Thus far, no proof has been offered by Bubolinski that Biden ever consummated his participation in any of those discussed deals. The Wall Street Journal says that it found no corporate records reflecting that a deal was finalized and that « text messages and emails related to the venture that were provided to the Journal by Mr. Bobulinski, mainly from the spring and summer of 2017, don't show either Hunter Biden or James Biden discussing a role for Joe Biden in the venture. »
But nobody claimed that any such deals had been consummated — so the conclusion that one had not been does not negate the story. Moreover, some texts and emails whose authenticity has not been disputed state that Hunter was adamant that any discussions about the involvement of the Vice President be held only verbally and never put in writing.
Beyond that, the Journal's columnist Kimberly Strassel reviewed a stash of documents and « found correspondence corroborates and expands on emails recently published by the New York Post, » including ones where Hunter was insisting that it was his connection to his father that was the greatest asset sought by the Chinese conglomerate with whom they were negotiating. The New York Times on Sunday reached a similar conclusion: while no documents prove that such a deal was consummated, « records produced by Mr. Bobulinski show that in 2017, Hunter Biden and James Biden were involved in negotiations about a joint venture with a Chinese energy and finance company called CEFC China Energy, » and « make clear that Hunter Biden saw the family name as a valuable asset, angrily citing his 'family's brand' as a reason he is valuable to the proposed venture. »
These documents also demonstrate, reported the Times, « that the countries that Hunter Biden, James Biden and their associates planned to target for deals overlapped with nations where Joe Biden had previously been involved as vice president. » Strassel noted that « a May 2017 'expectations' document shows Hunter receiving 20% of the equity in the venture and holding another 10% for 'the big guy'—who Mr. Bobulinski attests is Joe Biden. » And the independent journalist Matt Taibbi published an article on Sunday with ample documentation suggesting that Biden's attempt to replace a Ukranian prosecutor in 2015 benefited Burisma.
All of these new materials, the authenticity of which has never been disputed by Hunter Biden or the Biden campaign, raise important questions about whether the former Vice President and current front-running presidential candidate was aware of efforts by his son to peddle influence with the Vice President for profit, and also whether the Vice President ever took actions in his official capacity with the intention, at least in part, of benefitting his son's business associates. But in the two weeks since the Post published its initial story, a union of the nation's most powerful entities, including its news media, have taken extraordinary steps to obscure and bury these questions rather than try to provide answers to them.
The initial documents, claimed the New York Post, were obtained when the laptops containing them were left at a Delaware repair shop with water damage and never picked up, allowing the owner to access its contents and then turn them over to both the FBI and a lawyer for Trump advisor Rudy Giuliani. The repair store owner confirmed this narrative in interviews with news outlets and then (under penalty of prosecution) to a Senate Committee; he also provided the receipt purportedly signed by Hunter. Neither Hunter nor the Biden campaign has denied these claims.
Publication of that initial New York Post story provoked a highly unusual censorship campaign by Facebook and Twitter. Facebook, through a long-time former Democratic Party operative, vowed to suppress the story pending its "fact-check," one that has as of yet produced no public conclusions. And while Twitter CEO Jack Dorsey apologized for Twitter's handling of the censorship and reversed the policy that led to the blocking of all links the story, the New York Post, the nation's fourth-largest newspaper, continues to be locked out of its Twitter account, unable to post as the election approaches, for almost two weeks.
After that initial censorship burst from Silicon Valley, whose workforce and oligarchs have donated almost entirely to the Biden campaign, it was the nation's media outlets and former CIA and other intelligence officials who took the lead in constructing reasons why the story should be dismissed, or at least treated with scorn. As usual for the Trump era, the theme that took center stage to accomplish this goal was an unsubstantiated claim about the Kremlin responsibility for the story.
Numerous news outlets, including the Intercept, quickly cited a public letter signed by former CIA officials and other agents of the security state claiming that the documents have the "classic trademarks » of a "Russian disinformation" plot. But, as media outlets and even intelligence agencies are now slowly admitting, no evidence has ever been presented to corroborate this assertion. On Friday, the New York Times reported that "no concrete evidence has emerged that the laptop contains Russian disinformation" and the paper said even the FBI has "acknowledged that it had not found any Russian disinformation on the laptop."
The Washington Post on Sunday published an op-ed — by Thomas Rid, one of those centrists establishmentarian professors whom media outlets routinely use to provide the facade of expert approval for deranged conspiracy theories — that contained this extraordinary proclamation: « We must treat the Hunter Biden leaks as if they were a foreign intelligence operation — even if they probably aren't. »
Even the letter from the former intelligence officials cited by The Intercept and other outlets to insinuate that this was all part of some "Russian disinformation" scheme explicitly admitted that "we do not have evidence of Russian involvement," though many media outlets omitted that crucial acknowledgement when citing the letter in order to disparage the story as a Kremlin plot:
Despite this complete lack of evidence, the Biden campaign adopted this phrase used by intelligence officials and media outlets as its mantra for why the materials should not be discussed and why they would not answer basic questions about them. "I think we need to be very, very clear that what he's doing here is amplifying Russian misinformation, » said Biden Deputy Campaign Manager Kate Bedingfield about the possibility that Trump would raise the Biden emails at Thursday night's debate. Biden's senior advisor Symone Sanders similarly warned on MSNBC: "if the president decides to amplify these latest smears against the vice president and his only living son, that is Russian disinformation. »
The few mainstream journalists who tried merely to discuss these materials have been vilified. For the crime of simply noting it on Twitter that first day, New York Times reporter Maggie Haberman had her name trend all morning along with the derogatory nickname "MAGA Haberman." CBS News' Bo Erickson was widely attacked even by his some in the media simply for asking Biden what his response to the story was. And Biden himself refused to answer, accusing Erickson of spreading a « smear. »
That it is irresponsible and even unethical to mention these documents became a pervasive view in mainstream journalism. The NPR Public Editor, in an anazing statement representative of much of the prevailing media mentality, explicitly justified NPR's refusal to cover the story on the ground that "we do not want to waste our time on stories that are not really stories . . . [or] waste the readers' and listeners' time on stories that are just pure distractions."
To justify her own show's failure to cover the story, 60 Minutes' Leslie Stahl resorted to an entirely different justification. "It can't be verified," the CBS reporter claimed when confronted by President Trump in an interview about her program's failure to cover the Hunter Biden documents. When Trump insisted there were multiple ways to verify the materials on the laptop, Stahl simply repeated the same phrase: "it can't be verified."
After the final presidential debate on Thursday night, a CNN panel mocked the story as too complex and obscure for anyone to follow — a self-fulfilling prophecy given that, as the network's media reporter Brian Stelter noted with pride, the story has barely been mentioned either on CNN or MSNBC. As the New York Times noted on Friday: « most viewers of CNN and MSNBC would not have heard much about the unconfirmed Hunter Biden emails…. CNN's mentions of "Hunter" peaked at 20 seconds and MSNBC's at 24 seconds one day last week. »
On Sunday, CNN's Christiane Amanpour barely pretended to be interested in any journalism surrounding the story, scoffing during an interview at requests from the RNC's Elizabeth Harrington to cover the story and verify the documents by telling her: « We're not going to do your work for you. » Watch how the U.S.'s most mainstream journalists are openly announcing their refusal to even consider what these documents might reflect about the Democratic front-runner:
These journalists are desperate not to know. As Taibbi wrote on Sunday about this tawdry press spectacle: » The least curious people in the country right now appear to be the credentialed news media, a situation normally unique to tinpot authoritarian societies. »
All of those excuses and pretexts — emanating largely from a national media that is all but explicit in their eagerness for Biden to win — served for the first week or more after the Post story to create a cone of silence around this story and, to this very day, a protective shield for Biden. As a result, the front-running presidential candidate knows that he does not have to answer even the most basic questions about these documents because most of the national press has already signaled that they will not press him to do so; to the contrary, they will concoct defenses on his behalf to avoid discussing it.
The relevant questions for Biden raised by this new reporting are as glaring as they are important. Yet Biden has had to answer very few of them yet because he has not been asked and, when he has, media outlets have justified his refusal to answer rather than demand that he do so. We submitted nine questions to his campaign about these documents that the public has the absolute right to know, including:
whether he claims any the emails or texts are fabricated (and, if so, which specific ones);
whether he knows if Hunter did indeed drop off laptops at the Delaware repair store;
whether Hunter ever asked him to meet with Burisma executives or whether he in fact did so;
whether Biden ever knew about business proposals in Ukraine or China being pursued by his son and brother in which Biden was a proposed participant and,
how Biden could justify expending so much energy as Vice President demanding that the Ukrainian General Prosecutor be fired, and why the replacement — Yuriy Lutsenko, someone who had no experience in law; was a crony of Ukrainian President Petro Poroshenko; and himself had a history of corruption allegations — was acceptable if Biden's goal really was to fight corruption in Ukraine rather than benefit Burisma or control Ukrainian internal affairs for some other objective.
Though the Biden campaign indicated that they would respond to the Intercept's questions, they have not done so. A statement they released to other outlets contains no answers to any of these questions except to claim that Biden "has never even considered being involved in business with his family, nor in any business overseas." To date, even as the Biden campaign echoes the baseless claims of media outlets that anyone discussing this story is "amplifying Russian disinformation," neither Hunter Biden nor the Biden campaign have even said whether they claim the emails and other documents — which they and the press continue to label « Russian disinformation » — are forgeries or whether they are authentic.
The Biden campaign clearly believes it has no need to answer any of these questions by virtue of a panoply of media excuses offered on its behalf that collapse upon the most minimal scrutiny:
First, the claim that the material is of suspect authenticity or cannot be verified — the excuse used on behalf of Biden by Leslie Stahl and Christiane Amanpour, among others — is blatantly false for numerous reasons. As someone who has reported similar large archives in partnership with numerous media outlets around the world (including the Snowden archive in 2014 and the Intercept's Brazil Archive over the last year showing corruption by high-level Bolsonaro officials), and who also covered the reporting of similar archives by other outlets (the Panama Papers, the WikiLeaks war logs of 2010 and DNC/Podesta emails of 2016), it is clear to me that the trove of documents from Hunter Biden's emails has been verified in ways quite similar to those.
With an archive of this size, one can never independently authenticate every word in every last document unless the subject of the reporting voluntarily confirms it in advance, which they rarely do. What has been done with similar archives is journalists obtain enough verification to create high levels of journalistic confidence in the materials. Some of the materials provided by the source can be independently confirmed, proving genuine access by the source to a hard drive, a telephone, or a database. Other parties in email chains can confirm the authenticity of the email or text conversations in which they participated. One investigates non-public facts contained in the documents to determine that they conform to what the documents reflect. Technology specialists can examine the materials to ensure no signs of forgeries are detected.
This is the process that enabled the largest and most established media outlets around the world to report similar large archives obtained without authorization. In those other cases, no media outlet was able to verify every word of every document prior to publication. There was no way to prove the negative that the source or someone else had not altered or forged some of the material. That level of verification is both unattainable and unnecessary. What is needed is substantial evidence to create high confidence in the authentication process.
The Hunter Biden documents have at least as much verification as those other archives that were widely reported. There are sources in the email chains who have verified that the published emails are accurate. The archive contains private photos and videos of Hunter whose authenticity is not in doubt. A former business partner of Hunter has stated, unequivocally and on the record, that not only are the emails authentic but they describe events accurately, including proposed participation by the former Vice President in at least one deal Hunter and Jim Biden were pursuing in China. And, most importantly of all, neither Hunter Biden nor the Biden campaign has even suggested, let alone claimed, that a single email or text is fake.
Why is the failure of the Bidens to claim that these emails are forged so significant? Because when journalists report on a massive archive, they know that the most important event in the reporting's authentication process comes when the subjects of the reporting have an opportunity to deny that the materials are genuine. Of course that is what someone would do if major media outlets were preparing to publish, or in fact were publishing, fabricated or forged materials in their names; they would say so in order to sow doubt about the materials if not kill the credibility of the reporting.
The silence of the Bidens may not be dispositive on the question of the material's authenticity, but when added to the mountain of other authentication evidence, it is quite convincing: at least equal to the authentication evidence in other reporting on similarly large archives.
Second, the oft-repeated claim from news outlets and CIA operatives that the published emails and texts were "Russian disinformation" was, from the start, obviously baseless and reckless. No evidence — literally none — has been presented to suggest involvement by any Russians in the dissemination of these materials, let alone that it was part of some official plot by Moscow. As always, anything is possible — when one does not know for certain what the provenance of materials is, nothing can be ruled out — but in journalism, evidence is required before news outlets can validly start blaming some foreign government for the release of information. And none has ever been presented. Yet the claim that this was « Russian disinformation » was published in countless news outlets, television broadcasts, and the social media accounts of journalists, typically by pointing to the evidence-free claims of ex-CIA officials.
Worse is the "disinformation" part of the media's equation. How can these materials constitute "disinformation" if they are authentic emails and texts actually sent to and from Hunter Biden? The ease with which news outlets that are supposed to be skeptical of evidence-free pronouncements by the intelligence community instead printed their assertions about « Russian disinformation » is alarming in the extreme. But they did it because they instinctively wanted to find a reason to justify ignoring the contents of these emails, so claiming that Russia was behind it, and that the materials were « disinformation, » became their placeholder until they could figure out what else they should say to justify ignoring these documents.
Third, the media rush to exonerate Biden on the question of whether he engaged in corruption vis-a-vis Ukraine and Burisma rested on what are, at best, factually dubious defenses of the former Vice President. Much of this controversy centers on Biden's aggressive efforts while Vice President in late 2015 to force the Ukrainian government to fire its Chief Prosecutor, Viktor Shokhin, and replace him with someone acceptable to the U.S., which turned out to be Yuriy Lutsenko. These events are undisputed by virtue of a video of Biden boasting in front of an audience of how he flew to Kiev and forced the Ukrainians to fire Shokhin, upon pain of losing $1 billion in aid.
But two towering questions have long been prompted by these events, and the recently published emails make them more urgent than ever: 1) was the firing of the Ukrainian General Prosecutor such a high priority for Biden as Vice President of the U.S. because of his son's highly lucrative role on the board of Burisma, and 2) if that was not the motive, why was it so important for Biden to dictate who the chief prosecutor of Ukraine was?
The standard answer to the question about Biden's motive — offered both by Biden and his media defenders — is that he, along with the IMF and EU, wanted Shokhin fired because the U.S. and its allies were eager to clean up Ukraine, and they viewed Shokhin as insufficiently vigilant in fighting corruption.
"Biden's brief was to sweet-talk and jawbone Poroshenko into making reforms that Ukraine's Western benefactors wanted to see as," wrote the Washington Post's Glenn Kessler in what the Post calls a "fact-check." Kessler also endorsed the key defense of Biden: that the firing of Shokhin was bad for Burima, not good for it. "The United States viewed [Shokhin] as ineffective and beholden to Poroshenko and Ukraine's corrupt oligarchs. In particular, Shokin had failed to pursue an investigation of the founder of Burisma, Mykola Zlochevsky," Kessler claims.
But that claim does not even pass the laugh test. The U.S. and its European allies are not opposed to corruption by their puppet regimes. They are allies with the most corrupt regimes on the planet, from Riyadh to Cairo, and always have been. Since when does the U.S. devote itself to ensuring good government in the nations it is trying to control? If anything, allowing corruption to flourish has been a key tool in enabling the U.S. to exert power in other countries and to open up their markets to U.S. companies.
Beyond that, if increasing prosecutorial independence and strengthening anti-corruption vigilance were really Biden's goal in working to demand the firing of the Ukrainian chief prosecutor, why would the successor to Shokhin, Yuriy Lutsenko, possibly be acceptable? Lutsenko, after all, had « no legal background as general prosecutor, » was principally known only as a lackey of Ukrainian President Petro Poroshenko, was forced in 2009 to « resign as interior minister after being detained by police at Frankfurt airport for being drunk and disorderly, » and « was subsequently jailed for embezzlement and abuse of office, though his defenders said the sentence was politically motivated. »
Is it remotely convincing to you that Biden would have accepted someone like Lutsenko if his motive really were to fortify anti-corruption prosecutions in Ukraine? Yet that's exactly what Biden did: he personally told Poroshenko that Lutsenko was an acceptable alternative and promptly released the $1 billion after his appointment was announced. Whatever Biden's motive was in using his power as U.S. Vice President to change the prosecutor in Ukraine, his acceptance of someone like Lutsenko strongly suggests that combatting Ukrainian corruption was not it.
As for the other claim on which Biden and his media allies have heavily relied — that firing Shokhin was not a favor for Burisma because Shokhin was not pursuing any investigations against Burisma — the evidence does not justify that assertion.
It is true that no evidence, including these new emails, constitute proof that Biden's motive in demanding Shokhin's termination was to benefit Burisma. But nothing demonstrates that Shokhin was impeding investigations into Burisma. Indeed, the New York Times in 2019 published one of the most comprehensive investigations to date of the claims made in defense of Biden when it comes to Ukraine and the firing of this prosecutor, and, while noting that « no evidence has surfaced that the former vice president intentionally tried to help his son by pressing for the prosecutor general's dismissal, » this is what its reporters concluded about Shokhin and Burisma:
[Biden's] pressure campaign eventually worked. The prosecutor general, long a target of criticism from other Western nations and international lenders, was voted out months later by the Ukrainian Parliament.

Among those who had a stake in the outcome was Hunter Biden, Mr. Biden's younger son, who at the time was on the board of an energy company owned by a Ukrainian oligarch who had been in the sights of the fired prosecutor general.
The Times added: « Mr. Shokhin's office had oversight of investigations into [Burisma's billionaire founder] Zlochevsky and his businesses, including Burisma. » By contrast, they said, Lutsenko, the replacement approved by Vice President Biden, « initially continued investigating Mr. Zlochevsky and Burisma, but cleared him of all charges within 10 months of taking office. »
So whether or not it was Biden's intention to confer benefits on Burisma by demanding Shokhin's firing, it ended up quite favorable for Burisma given that the utterly inexperienced Lutesenko « cleared [Burisma's founder] of all charges within 10 months of taking office. »
The new comprehensive report from journalist Taibbi on Sunday also strongly supports the view that there were clear antagonisms between Shokhin and Burisma, such that firing the Ukrainian prosecutor would have been beneficial for Burisma. Taibbi, who reported for many years while based in Russia and remains very well-sourced in the region, detailed:
For all the negative press about Shokhin, there's no doubt that there were multiple active cases involving Zlochevsky/Burisma during his short tenure. This was even once admitted by American reporters, before it became taboo to describe such cases untethered to words like "dormant." Here's how Ken Vogel at the New York Times put it in May of 2019:

« When Mr. Shokhin became prosecutor general in February 2015, he inherited several investigations into the company and Mr. Zlochevsky, including for suspicion of tax evasion and money laundering. Mr. Shokin also opened an investigation into the granting of lucrative gas licenses to companies owned by Mr. Zlochevsky when he was the head of the Ukrainian Ministry of Ecology and Natural Resources. »

Ukrainian officials I reached this week confirmed that multiple cases were active during that time.

"There were different numbers, but from 7 to 14," says Serhii Horbatiuk, former head of the special investigations department for the Prosecutor General's Office, when asked how many Burisma cases there were.

"There may have been two to three episodes combined, and some have already been closed, so I don't know the exact amount. » But, Horbatiuk insists, there were many cases, most of them technically started under Yarema, but at least active under Shokin.

The numbers quoted by Horbatiuk gibe with those offered by more recent General Prosecutor Rulsan Ryaboshapka, who last year said there were at one time or another "13 or 14" cases in existence involving Burisma or Zlochevsky.
Taibbi reviews real-time reporting in both Ukraine and the U.S. to document several other pending investigations against Burisma and Zlochevsky that was overseen by the prosecutor whose firing Biden demanded. He notes that Shokhin himself has repeatedly said he was pursuing several investigations against Zlochevsky at the time Biden demanded his firing. In sum, Taibbi concludes, « one can't say there's no evidence of active Burisma cases even during the last days of Shokin, who says that it was the February, 2016 seizure order [against Zlochevsky's assets] that got him fired. »
And, Taibbi notes, « the story looks even odder when one wonders why the United States would exercise so much foreign policy muscle to get Shokin fired, only to allow in a replacement — Yuri Lutsenko — who by all accounts was a spectacularly bigger failure in the battle against corruption in general, and Zlochevsky in particular. » In sum: « it's unquestionable that the cases against Burisma were all closed by Shokin's successor, chosen in consultation with Joe Biden, whose son remained on the board of said company for three more years, earning upwards of $50,000 per month. »
The publicly known facts, augmented by the recent emails, texts and on-the-record accounts, suggest serious sleaze by Joe Biden's son Hunter in trying to peddle his influence with the Vice President for profit. But they also raise real questions about whether Joe Biden knew about and even himself engaged in a form of legalized corruption. Specifically, these newly revealed information suggest Biden was using his power to benefit his son's business Ukrainian associates, and allowing his name to be traded on while Vice President for his son and brother to pursue business opportunities in China. These are questions which a minimally healthy press would want answered, not buried — regardless of how many similar or worse scandals the Trump family has.
But the real scandal that has been proven is not the former Vice President's misconduct but that of his supporters and allies in the U.S. media. As Taibbi's headline put it: "With the Hunter Biden Exposé, Suppression is a Bigger Scandal Than the Actual Story."
The reality is the U.S. press has been planning for this moment for four years — cooking up justifications for refusing to report on newsworthy material that might help Donald Trump get re-elected. One major factor is the undeniable truth that journalists with national outlets based in New York, Washington and West Coast cities overwhelmingly not just favor Joe Biden but are desperate to see Donald Trump defeated.
It takes an enormous amount of gullibility to believe that any humans are capable of separating such an intense partisan preference from their journalistic judgment. Many barely even bother to pretend: critiques of Joe Biden are often attacked first not by Biden campaign operatives but by political reporters at national news outlets who make little secret of their eagerness to help Biden win.
But much of this has to do with the fallout from the 2016 election. During that campaign, news outlets, including The Intercept, did their jobs as journalists by reporting on the contents of newsworthy, authentic documents: namely, the emails published by WikiLeaks from the John Podesta and DNC inboxes which, among other things, revealed corruption so severe that it forced the resignation of the top five officials of the DNC. That the materials were hacked, and that intelligence agencies were suggesting Russia was responsible, not negate the newsworthiness of the documents, which is why media outlets across the country repeatedly reported on their contents.
Nonetheless, journalists have spent four years being attacked as Trump enablers in their overwhelmingly Democratic and liberal cultural circles: the cities in which they live are overwhelmingly Democratic, and their demographic — large-city, college-educated professionals — has vanishingly little Trump support. A New York Times survey of campaign data from Monday tells just a part of this story of cultural insularity and homogeniety:
Joe Biden has outraised President Trump on the strength of some of the wealthiest and most educated ZIP codes in the United States, running up the fund-raising score in cities and suburbs so resoundingly that he collected more money than Mr. Trump on all but two days in the last two months….It is not just that much of Mr. Biden's strongest support comes overwhelmingly from the two coasts, which it does…. [U]nder Mr. Trump, Republicans have hemorrhaged support from white voters with college degrees. In ZIP codes with a median household income of at least $100,000, Mr. Biden smashed Mr. Trump in fund-raising, $486 million to only $167 million — accounting for almost his entire financial edge….One Upper West Side ZIP code — 10024 — accounted for more than $8 million for Mr. Biden, and New York City in total delivered $85.6 million for him — more than he raised in every state other than California….

The median household in the United States was $68,703 in 2019. In ZIP codes above that level, Mr. Biden outraised Mr. Trump by $389.1 million. Below that level, Mr. Trump was actually ahead by $53.4 million.
Wanting to avoid a repeat of feeling scorn and shunning in their own extremely pro-Democratic, anti-Trump circles, national media outlets have spent four years inventing standards for election-year reporting on hacked materials that never previously existed and that are utterly anathema to the core journalistic function. The Washington Post's Executive Editor Marty Baron, for instance, issued a memo full of cautions about how Post reporters should, or should not, discuss hacked materials even if their authenticity is not in doubt.
That a media outlet should even consider refraining from reporting on materials they know to be authentic and in the public interest because of questions about their provenance is the opposite of how journalism has been practiced. In the days before the 2016 election, for instance, the New York Times received by mail one year of Donald Trump's tax returns and — despite having no idea who sent it to them or how that person obtained it: was is stolen or hacked by a foreign power? — the Times reported on its contents.
When asked by NPR why they would report on documents when they do not know the source let alone the source's motives in providing them, two-time Pulitzer Prize winner David Barstow compellingly explained what had always been the core principle of journalism: namely, a journalist only cares about two questions — (1) are documents authentic and (2) are they in the public interest? — but does not care about what motives a source has in providing the documents or how they were obtained when deciding whether to reporting them:
The U.S. media often laments that people have lost faith in its pronouncements, that they are increasingly viewed as untrustworthy and that many people view Fake News sites are more reliable than established news outlets. They are good at complaining about this, but very bad at asking whether any of their own conduct is responsible for it.
A media outlet that renounces its core function — pursuing answers to relevant questions about powerful people — is one that deserves to lose the public's faith and confidence. And that is exactly what the U.S. media, with some exceptions, attempted to do with this story: they took the lead not in investigating these documents but in concocting excuses for why they should be ignored.
As my colleague Lee Fang put it on Sunday: « The partisan double standards in the media are mind boggling this year, and much of the supposedly left independent media is just as cowardly and conformist as the mainstream corporate media. Everyone is reading the room and acting out of fear. » Discussing his story from Sunday, Taibbi summed up the most important point this way: « The whole point is that the press loses its way when it cares more about who benefits from information than whether it's true. »
Voir enfin:
My Resignation From The Intercept
The same trends of repression, censorship and ideological homogeneity plaguing the national press generally have engulfed the media outlet I co-founded, culminating in censorship of my own articles.
Glenn Greenwald
Oct. 29, 2020
Today I sent my intention to resign from The Intercept, the news outlet I co-founded in 2013 with Jeremy Scahill and Laura Poitras, as well as from its parent company First Look Media.
The final, precipitating cause is that The Intercept's editors, in violation of my contractual right of editorial freedom, censored an article I wrote this week, refusing to publish it unless I remove all sections critical of Democratic presidential candidate Joe Biden, the candidate vehemently supported by all New-York-based Intercept editors involved in this effort at suppression.
The censored article, based on recently revealed emails and witness testimony, raised critical questions about Biden's conduct. Not content to simply prevent publication of this article at the media outlet I co-founded, these Intercept editors also demanded that I refrain from exercising a separate contractual right to publish this article with any other publication.
I had no objection to their disagreement with my views of what this Biden evidence shows: as a last-ditch attempt to avoid being censored, I encouraged them to air their disagreements with me by writing their own articles that critique my perspectives and letting readers decide who is right, the way any confident and healthy media outlet would. But modern media outlets do not air dissent; they quash it. So censorship of my article, rather than engagement with it, was the path these Biden-supporting editors chose.
The censored article will be published on this page shortly (it is now published here, and the emails with Intercept editors showing the censorship are here). My letter of intent to resign, which I sent this morning to First Look Media's President Michael Bloom, is published below.
As of now, I will be publishing my journalism here on Substack, where numerous other journalists, including my good friend, the great intrepid reporter Matt Taibbi, have come in order to practice journalism free of the increasingly repressive climate that is engulfing national mainstream media outlets across the country.
This was not an easy choice: I am voluntarily sacrificing the support of a large institution and guaranteed salary in exchange for nothing other than a belief that there are enough people who believe in the virtues of independent journalism and the need for free discourse who will be willing to support my work by subscribing.
Like anyone with young children, a family and numerous obligations, I do this with some trepidation, but also with the conviction that there is no other choice. I could not sleep at night knowing that I allowed any institution to censor what I want to say and believe — least of all a media outlet I co-founded with the explicit goal of ensuring this never happens to other journalists, let alone to me, let alone because I have written an article critical of a powerful Democratic politician vehemently supported by the editors in the imminent national election.
But the pathologies, illiberalism, and repressive mentality that led to the bizarre spectacle of my being censored by my own media outlet are ones that are by no means unique to The Intercept. These are the viruses that have contaminated virtually every mainstream center-left political organization, academic institution, and newsroom. I began writing about politics fifteen years ago with the goal of combatting media propaganda and repression, and — regardless of the risks involved — simply cannot accept any situation, no matter how secure or lucrative, that forces me to submit my journalism and right of free expression to its suffocating constraints and dogmatic dictates.
From the time I began writing about politics in 2005, journalistic freedom and editorial independence have been sacrosanct to me. Fifteen years ago, I created a blog on the free Blogspot software when I was still working as a lawyer: not with any hopes or plans of starting a new career as a journalist, but just as a citizen concerned about what I was seeing with the War on Terror and civil liberties, and wanting to express what I believed needed to be heard. It was a labor of love, based in an ethos of cause and conviction, dependent upon a guarantee of complete editorial freedom.
It thrived because the readership I built knew that, even when they disagreed with particular views I was expressing, I was a free and independent voice, unwedded to any faction, controlled by nobody, endeavoring to be as honest as possible about what I was seeing, and always curious about the wisdom of seeing things differently. The title I chose for that blog, "Unclaimed Territory," reflected that spirit of liberation from captivity to any fixed political or intellectual dogma or institutional constraints.
When Salon offered me a job as a columnist in 2007, and then again when the Guardian did the same in 2012, I accepted their offers on the condition that I would have the right, except in narrowly defined situations (such as articles that could create legal liability for the news outlet), to publish my articles and columns directly to the internet without censorship, advanced editorial interference, or any other intervention permitted or approval needed. Both outlets revamped their publication system to accommodate this condition, and over the many years I worked with them, they always honored those commitments.
When I left the Guardian at the height of the Snowden reporting in 2013 in order to create a new media outlet, I did not do so, needless to say, in order to impose upon myself more constraints and restrictions on my journalistic independence. The exact opposite was true: the intended core innovation of The Intercept, above all else, was to create a new media outlets where all talented, responsible journalists would enjoy the same right of editorial freedom I had always insisted upon for myself. As I told former New York Times Executive Editor Bill Keller in a 2013 exchange we had in The New York Times about my critiques of mainstream journalism and the idea behind The Intercept: "editors should be there to empower and enable strong, highly factual, aggressive adversarial journalism, not to serve as roadblocks to neuter or suppress the journalism."
When the three of us as co-founders made the decision early on that we would not attempt to manage the day-to-day operations of the new outlet, so that we could instead focus on our journalism, we negotiated the right of approval for senior editors and, especially the editor-in-chief. The central responsibility of the person holding that title was to implement, in close consultation with us, the unique journalistic vision and journalistic values on which we founded this new media outlet.
Chief among those values was editorial freedom, the protection of a journalist's right to speak in an honest voice, and the airing rather than suppression of dissent from mainstream orthodoxies and even collegial disagreements with one another. That would be accomplished, above all else, by ensuring that journalists, once they fulfilled the first duty of factual accuracy and journalistic ethics, would be not just permitted but encouraged to express political and ideological views that deviated from mainstream orthodoxy and those of their own editors; to express themselves in their own voice of passion and conviction rather stuffed into the corporatized, contrived tone of artificial objectivity, above-it-all omnipotence; and to be completely free of anyone else's dogmatic beliefs or ideological agenda — including those of the three co-founders.
The current iteration of The Intercept is completely unrecognizable when compared to that original vision. Rather than offering a venue for airing dissent, marginalized voices and unheard perspectives, it is rapidly becoming just another media outlet with mandated ideological and partisan loyalties, a rigid and narrow range of permitted viewpoints (ranging from establishment liberalism to soft leftism, but always anchored in ultimate support for the Democratic Party), a deep fear of offending hegemonic cultural liberalism and center-left Twitter luminaries, and an overarching need to secure the approval and admiration of the very mainstream media outlets we created The Intercept to oppose, critique and subvert.
As a result, it is a rare event indeed when a radical freelance voice unwelcome in mainstream precincts is published in The Intercept. Outside reporters or writers with no claim to mainstream acceptability — exactly the people we set out to amplify — have almost no chance of being published. It is even rarer for The Intercept to publish content that would not fit very comfortably in at least a dozen or more center-left publications of similar size which pre-dated its founding, from Mother Jones to Vox and even MSNBC.
Courage is required to step out of line, to question and poke at those pieties most sacred in one's own milieu, but fear of alienating the guardians of liberal orthodoxy, especially on Twitter, is the predominant attribute of The Intercept's New-York based editorial leadership team. As a result, The Intercept has all but abandoned its core mission of challenging and poking at, rather than appeasing and comforting, the institutions and guardians most powerful in its cultural and political circles.
Making all of this worse, The Intercept — while gradually excluding the co-founders from any role in its editorial mission or direction, and making one choice after the next to which I vocally objected as a betrayal of our core mission — continued publicly to trade on my name in order to raise funds for journalism it knew I did not support. It purposely allowed the perception to fester that I was the person responsible for its journalistic mistakes in order to ensure that blame for those mistakes was heaped on me rather than the editors who were consolidating control and were responsible for them.
The most egregious, but by no means only, example of exploiting my name to evade responsibility was the Reality Winner debacle. As The New York Times recently reported, that was a story in which I had no involvement whatsoever. While based in Brazil, I was never asked to work on the documents which Winner sent to our New York newsroom with no request that any specific journalist work on them. I did not even learn of the existence of that document until very shortly prior to its publication. The person who oversaw, edited and controlled that story was Betsy Reed, which was how it should be given the magnitude and complexity of that reporting and her position as editor-in-chief.
It was Intercept editors who pressured the story's reporters to quickly send those documents for authentication to the government — because they was eager to prove to mainstream media outlets and prominent liberals that The Intercept was willing to get on board the Russiagate train. They wanted to counter-act the perception, created by my articles expressing skepticism about the central claims of that scandal, that The Intercept had stepped out of line on a story of high importance to U.S. liberalism and even the left. That craving — to secure the approval of the very mainstream media outlets we set out to counteract — was the root cause for the speed and recklessness with which that document from Winner was handled.
But The Intercept, to this very day, has refused to provide any public accounting of what happened in the Reality Winner story: to explain who the editors were who made mistakes and why any of it happened. As the New York Times article makes clear, that refusal persists to this very day notwithstanding vocal demands from myself, Scahill, Laura Poitras and others that The Intercept, as an institution that demands transparency from others, has the obligation to provide it for itself.
The reason for this silence and this cover-up is obvious: accounting to the public about what happened with the Reality Winner story would reveal who the actual editors are who are responsible for that deeply embarrassing newsroom failure, and that would negate their ability to continue to hide behind me and let the public continue to assume that I was the person at fault for a reporting process from which I was completely excluded from the start. That is just one example illustrating the frustrating dilemma of having a newsroom exploit my name, work and credibility when it is convenient to do so, while increasingly denying me any opportunity to influence its journalistic mission and editorial direction, all while pursuing an editorial mission completely anathema to what I believe.
Despite all of this, I did not want to leave The Intercept. As it deteriorated and abandoned its original mission, I reasoned to myself — perhaps rationalized — that as long as The Intercept at least continued to provide me the resources to personally do the journalism I believe in, and never to interfere in or impede my editorial freedom, I could swallow everything else.
But the brute censorship this week of my article — about the Hunter Biden materials and Joe Biden's conduct regarding Ukraine and China, as well my critique of the media's rank-closing attempt, in a deeply unholy union with Silicon Valley and the "intelligence community," to suppress its revelations — eroded the last justification I could cling to for staying. It meant that not only does this media outlet not provide the editorial freedom to other journalists, as I had so hopefully envisioned seven years ago, but now no longer even provides it to me. In the days heading into a presidential election, I am somehow silenced from expressing any views that random editors in New York find disagreeable, and now somehow have to conform my writing and reporting to cater to their partisan desires and eagerness to elect specific candidates.
To say that such censorship is a red line for me, a situation I would never accept no matter the cost, is an understatement. It is astonishing to me, but also a reflection of our current discourse and illiberal media environment, that I have been silenced about Joe Biden by my own media outlet.
Numerous other episodes were also contributing causes to my decision to leave: the Reality Winner cover-up; the decision to hang Lee Fang out to dry and even force him to apologize when a colleague tried to destroy his reputation by publicly, baselessly and repeatedly branding him a racist; its refusal to report on the daily proceedings of the Assange extradition hearing because the freelance reporter doing an outstanding job was politically distasteful; its utter lack of editorial standards when it comes to viewpoints or reporting that flatter the beliefs of its liberal base (The Intercept published some of the most credulous and false affirmations of maximalist Russiagate madness, and, horrifyingly, took the lead in falsely branding the Hunter Biden archive as "Russian disinformation" by mindlessly and uncritically citing — of all things — a letter by former CIA officials that contained this baseless insinuation).
I know it sounds banal to say, but — even with all of these frustrations and failures — I am leaving, and writing this, with genuine sadness, not fury. That news outlet is something I and numerous close friends and colleagues poured an enormous amount of our time, energy, passion and love into building.
The Intercept has done great work. Its editorial leaders and First Look's managers steadfastly supported the difficult and dangerous reporting I did last year with my brave young colleagues at The Intercept Brasil to expose corruption at the highest levels of the Bolsonaro government, and stood behind us as we endured threats of death and imprisonment.
It continues to employ some of my closest friends, outstanding journalists whose work — when it overcomes editorial resistance — produces nothing but the highest admiration from me: Jeremy Scahill, Lee Fang, Murtaza Hussain, Naomi Klein, Ryan Grim and others. And I have no personal animus for anyone there, nor any desire to hurt it as an institution. Betsy Reed is an exceptionally smart editor and a very good human being with whom I developed a close and valuable friendship. And Pierre Omidyar, the original funder and publisher of First Look, always honored his personal commitment never to interfere in our editorial process even when I was publishing articles directly at odds with his strongly held views and even when I was attacking other institutions he was funding. I'm not leaving out of vengeance or personal conflict but out of conviction and cause.
And none of the critiques I have voiced about The Intercept are unique to it. To the contrary: these are the raging battles over free expression and the right of dissent raging within every major cultural, political and journalistic institution. That's the crisis that journalism, and more broadly values of liberalism, faces. Our discourse is becoming increasingly intolerant of dissenting views, and our culture is demanding more and more submission to prevailing orthodoxies imposed by self-anointed monopolists of Truth and Righteousness, backed up by armies of online enforcement mobs.
And nothing is crippled by that trend more severely than journalism, which, above all else, requires the ability of journalists to offend and anger power centers, question or reject sacred pieties, unearth facts that reflect negatively even on (especially on) the most beloved and powerful figures, and highlight corruption no matter where it is found and regardless of who is benefited or injured by its exposure.
Prior to the extraordinary experience of being censored this week by my own news outlet, I had already been exploring the possibility of creating a new media outlet. I have spent a couple of months in active discussions with some of the most interesting, independent and vibrant journalists, writers and commentators across the political spectrum about the feasibility of securing financing for a new outlet that would be designed to combat these trends. The first two paragraphs of our working document reads as follows:
American media is gripped in a polarized culture war that is forcing journalism to conform to tribal, groupthink narratives that are often divorced from the truth and cater to perspectives that are not reflective of the broader public but instead a minority of hyper-partisan elites. The need to conform to highly restrictive, artificial cultural narratives and partisan identities has created a repressive and illiberal environment in which vast swaths of news and reporting either do not happen or are presented through the most skewed and reality-detached lens.

With nearly all major media institutions captured to some degree by this dynamic, a deep need exists for media that is untethered and free to transgress the boundaries of this polarized culture war and address a demand from a public that is starved for media that doesn't play for a side but instead pursues lines of reporting, thought, and inquiry wherever they lead, without fear of violating cultural pieties or elite orthodoxies.
I have definitely not relinquished hope that this ambitious project can be accomplished. And I theoretically could have stayed at The Intercept until then, guaranteeing a stable and secure income for my family by swallowing the dictates of my new censors.
But I would be deeply ashamed if I did that, and believe I would be betraying my own principles and convictions that I urge others to follow. So in the meantime, I have decided to follow in the footsteps of numerous other writers and journalists who have been expelled from increasingly repressive journalistic precincts for various forms of heresy and dissent and who have sought refuge here.
I hope to exploit the freedom this new platform offers not only to continue to publish the independent and hard-hitting investigative journalism and candid analysis and opinion writing that my readers have come to expect, but also to develop a podcast, and continue the YouTube program, "System Update," I launched earlier this year in partnership with The Intercept.
To do that, to make this viable, I will need your support: people who are able to subscribe and sign up for the newsletter attached to this platform will enable my work to thrive and still be heard, perhaps even more so than before. I began my journalism career by depending on my readers' willingness to support independent journalism which they believe is necessary to sustain. It is somewhat daunting at this point in my life, but also very exciting, to return to that model where one answers only to the public a journalist should be serving.
* * * * * * * *
LETTER OF INTENT TO RESIGN
——– Forwarded Message ——–
Subject: ResignationDate: Thu, 29 Oct 2020 10:20:54 -0300From: Glenn Greenwald <xxxxxxxx@theintercept.com>To: Michael Bloom <xxxxxxxxx@firstlook.media>, Betsy Reed <xxxxxxx@theintercept.com>
Michael –
I am writing to advise you that I have decided that I will be resigning from First Look Media (FLM) and The Intercept.
The precipitating (but by no means only) cause is that The Intercept is attempting to censor my articles in violation of both my contract and fundamental principles of editorial freedom. The latest and perhaps most egregious example is an opinion column I wrote this week which, five days before the presidential election, is critical of Joe Biden, the candidate who happens to be vigorously supported by all of the Intercept editors in New York who are imposing the censorship and refusing to publish the article unless I agree to remove all of the sections critical of the candidate they want to win. All of that violates the right in my contract with FLM to publish articles without editorial interference except in very narrow circumstances that plainly do not apply here.
Worse, The Intercept editors in New York, not content to censor publication of my article at the Intercept, are also demanding that I not exercise my separate contractual right with FLM regarding articles I have written but which FLM does not want to publish itself. Under my contract, I have the right to publish any articles FLM rejects with another publication. But Intercept editors in New York are demanding I not only accept their censorship of my article at The Intercept, but also refrain from publishing it with any other journalistic outlet, and are using thinly disguised lawyer-crafted threats to coerce me not to do so (proclaiming it would be "detrimental" to The Intercept if I published it elsewhere).
I have been extremely disenchanted and saddened by the editorial direction of The Intercept under its New York leadership for quite some time. The publication we founded without those editors back in 2014 now bears absolutely no resemblance to what we set out to build — not in content, structure, editorial mission or purpose. I have grown embarrassed to have my name used as a fund-raising tool to support what it is doing and for editors to use me as a shield to hide behind to avoid taking responsibility for their mistakes (including, but not only, with the Reality Winner debacle, for which I was publicly blamed despite having no role in it, while the editors who actually were responsible for those mistakes stood by silently, allowing me to be blamed for their errors and then covering-up any public accounting of what happened, knowing that such transparency would expose their own culpability).
But all this time, as things worsened, I reasoned that as long as The Intercept remained a place where my own right of journalistic independence was not being infringed, I could live with all of its other flaws. But now, not even that minimal but foundational right is being honored for my own journalism, suppressed by an increasingly authoritarian, fear-driven, repressive editorial team in New York bent on imposing their own ideological and partisan preferences on all writers while ensuring that nothing is published at The Intercept that contradicts their own narrow, homogenous ideological and partisan views: exactly what The Intercept, more than any other goal, was created to prevent.
I have asked my lawyer to get in touch with FLM to discuss how best to terminate my contract. Thank you –
Glenn Greenwald
Voir par ailleurs:
Trump Is Testing the Norms of Objectivity in Journalism
Jim Rutenberg
The New York Times
Aug. 7, 2016
If you're a working journalist and you believe that Donald J. Trump is a demagogue playing to the nation's worst racist and nationalistic tendencies, that he cozies up to anti-American dictators and that he would be dangerous with control of the United States nuclear codes, how the heck are you supposed to cover him?
Because if you believe all of those things, you have to throw out the textbook American journalism has been using for the better part of the past half-century, if not longer, and approach it in a way you've never approached anything in your career. If you view a Trump presidency as something that's potentially dangerous, then your reporting is going to reflect that. You would move closer than you've ever been to being oppositional. That's uncomfortable and uncharted territory for every mainstream, nonopinion journalist I've ever known, and by normal standards, untenable.
But the question that everyone is grappling with is: Do normal standards apply? And if they don't, what should take their place?
Covering Mr. Trump as an abnormal and potentially dangerous candidate is more than just a shock to the journalistic system. It threatens to throw the advantage to his news conference-averse opponent, Hillary Clinton, who should draw plenty more tough-minded coverage herself. She proved that again last week with her assertion on "Fox News Sunday" that James Comey, director of the Federal Bureau of Investigation, had declared her to be truthful in her answers about her decision to use a private email server for official State Department business — a grossly misleading interpretation of an F.B.I. report that pointed up various falsehoods in her public explanations.
And, most broadly, it upsets balance, that idealistic form of journalism with a capital "J" we've been trained to always strive for.
But let's face it: Balance has been on vacation since Mr. Trump stepped onto his golden Trump Tower escalator last year to announce his candidacy. For the primaries and caucuses, the imbalance played to his advantage, captured by the killer statistic of the season: His nearly $2 billion in free media was more than six times as much as that of his closest Republican rival.
Now that he is the Republican nominee for president, the imbalance is cutting against him. Journalists and commentators are analyzing his policy pronouncements and temperament with an eye toward what it would all look like in the Oval Office — something so many of them viewed as an impossibility for so long.
You can see it from the minute the television news day starts, on the set of "Morning Joe" on MSNBC. A few months ago media writers were describing a too-cozy relationship between Mr. Trump and the show's hosts, Joe Scarborough and Mika Brzezinski.
Yet there was Mr. Scarborough on Wednesday asking the former Central Intelligence Agency director Michael V. Hayden whether there were safeguards in place to ensure that if Mr. Trump "gets angry, he can't launch a nuclear weapon," given the perception that he might not be "the most stable guy."
Then Mr. Scarborough shared an alarming conversation he said he had with a "foreign policy expert" who had given Mr. Trump a national security briefing. "Three times he asked about the use of nuclear weapons," Mr. Scarborough said, describing one of the questions as "If we have them, why can't we use them?"
Speaking with me later, Mr. Scarborough, a Republican, said he had not contemplated sharing the anecdote with the audience until just before he did.
"When that discussion came up, I really didn't have a choice," Mr. Scarborough said. "That was something I thought Americans needed to know."
Mr. Trump has denied Mr. Scarborough's account. (He told The New York Times in March he would use nuclear weapons as "an absolutely last step." But when the MSNBC host Chris Matthews challenged him for raising the possibility he would use them, Mr. Trump asked, "Then why are we making them?")
Mr. Scarborough, a frequent critic of liberal media bias, said he was concerned that Mr. Trump was becoming increasingly erratic, and asked rhetorically, "How balanced do you have to be when one side is just irrational?"
Mr. Scarborough is on the opinion side of the news business. It's much dodgier for conventional news reporters to treat this year's political debate as one between "normal" and "abnormal," as the Vox editor in chief Ezra Klein put it recently.
In a sense, that's just what reporters are doing. And it's unavoidable. Because Mr. Trump is conducting his campaign in ways we've not normally seen.
No living journalist has ever seen a major party nominee put financial conditions on the United States defense of NATO allies, openly fight with the family of a fallen American soldier, or entice Russia to meddle in a United States presidential election by hacking his opponent (a joke, Mr. Trump later said, that the news media failed to get). And while coded appeals to racism or nationalism aren't new — two words: Southern strategy — overt calls to temporarily bar Muslims from entry to the United States or questioning a federal judge's impartiality based on his Mexican heritage are new.
"If you have a nominee who expresses warmth toward one of our most mischievous and menacing adversaries, a nominee who shatters all the norms about how our leaders treat families whose sons died for our country, a nominee proposing to rethink the alliances that have guided our foreign policy for 60 years, that demands coverage — copious coverage and aggressive coverage," said Carolyn Ryan, The New York Times's senior editor for politics. "It doesn't mean that we won't vigorously pursue reporting lines on Hillary Clinton — we are and we will."
You can fairly say about Mrs. Clinton that no presidential candidate has secured a major party nomination after an F.B.I. investigation into her use of a private email server for, in some cases, top-secret national security information. That warrants scrutiny, along with her entire record. But the candidates do not produce news at the same rate.
"When controversy is being stoked, it's our obligation to report that," said the Washington Post managing editor Cameron Barr. "If one candidate is doing that more aggressively and consistently than the other, that is an imbalance for sure." But, he added, "it's not one that we create, it's one that the candidate is creating."
Some of it was baked into the two candidacies. Mrs. Clinton has been around so long that voters can more easily envision what her presidency would look like. And to say she hasn't been amply scrutinized is to ignore the fact that there are more "gates" affixed to her last name — Travelgate, Whitewatergate, now Emailgate — than there are gates in the Old City of Jerusalem.
Mr. Trump is a political novice who has spent his career running a private company and starring in a hit reality show. He's hardly an unknown, but there is so much we still don't know about his views and his familiarity with the major issues. His positions would be big news even if they didn't so often seem to break with decades-old policy consensus (which they do).
The media reaction to it all has been striking, what The Columbia Journalism Review called "a Murrow moment." It's not unusual to see news stories describe him as "erratic" without attribution to an opponent. The "fact checks" of his falsehoods continue to pile up in staggering numbers, far outpacing those of Mrs. Clinton. And, on Sunday, the CNN "Reliable Sources" host Brian Stelter called upon journalists and opinion makers to challenge Mr. Trump's "dangerous" claims that the electoral system is rigged against him. Failure to do so would be unpatriotic, Mr. Stelter said.
While there are several examples of conservative media criticism of Mr. Trump this year, the candidate and his supporters are reprising longstanding accusations of liberal bias. "The media is trying to take Donald Trump out," Rush Limbaugh declared last week.
A lot of core Trump supporters certainly view it that way. That will only serve to worsen their already dim view of the news media, which initially failed to recognize the power of their grievances, and therefore failed to recognize the seriousness of Mr. Trump's candidacy.
This, however, is what being taken seriously looks like. As Ms. Ryan put it to me, Mr. Trump's candidacy is "extraordinary and precedent-shattering" and "to pretend otherwise is to be disingenuous with readers."
It would also be an abdication of political journalism's most solemn duty: to ferret out what the candidates will be like in the most powerful office in the world.
It may not always seem fair to Mr. Trump or his supporters. But journalism shouldn't measure itself against any one campaign's definition of fairness. It is journalism's job to be true to the readers and viewers, and true to the facts, in a way that will stand up to history's judgment. To do anything less would be untenable.