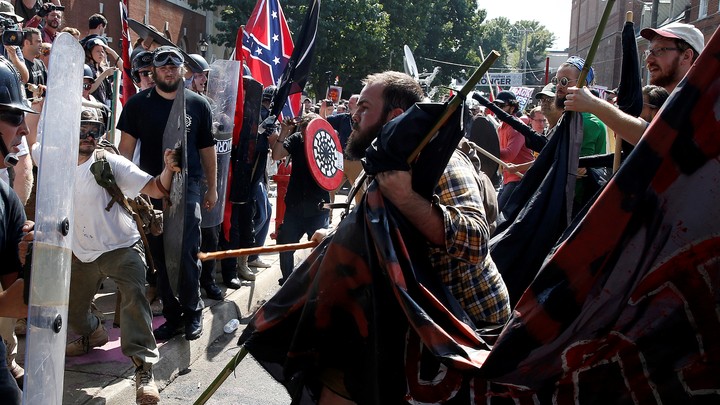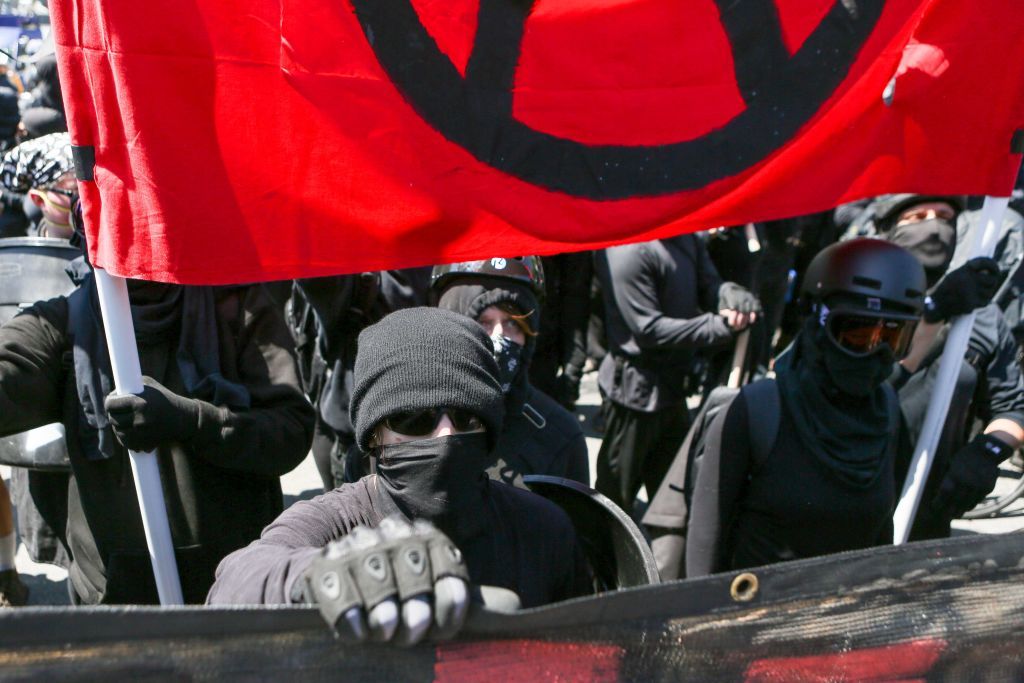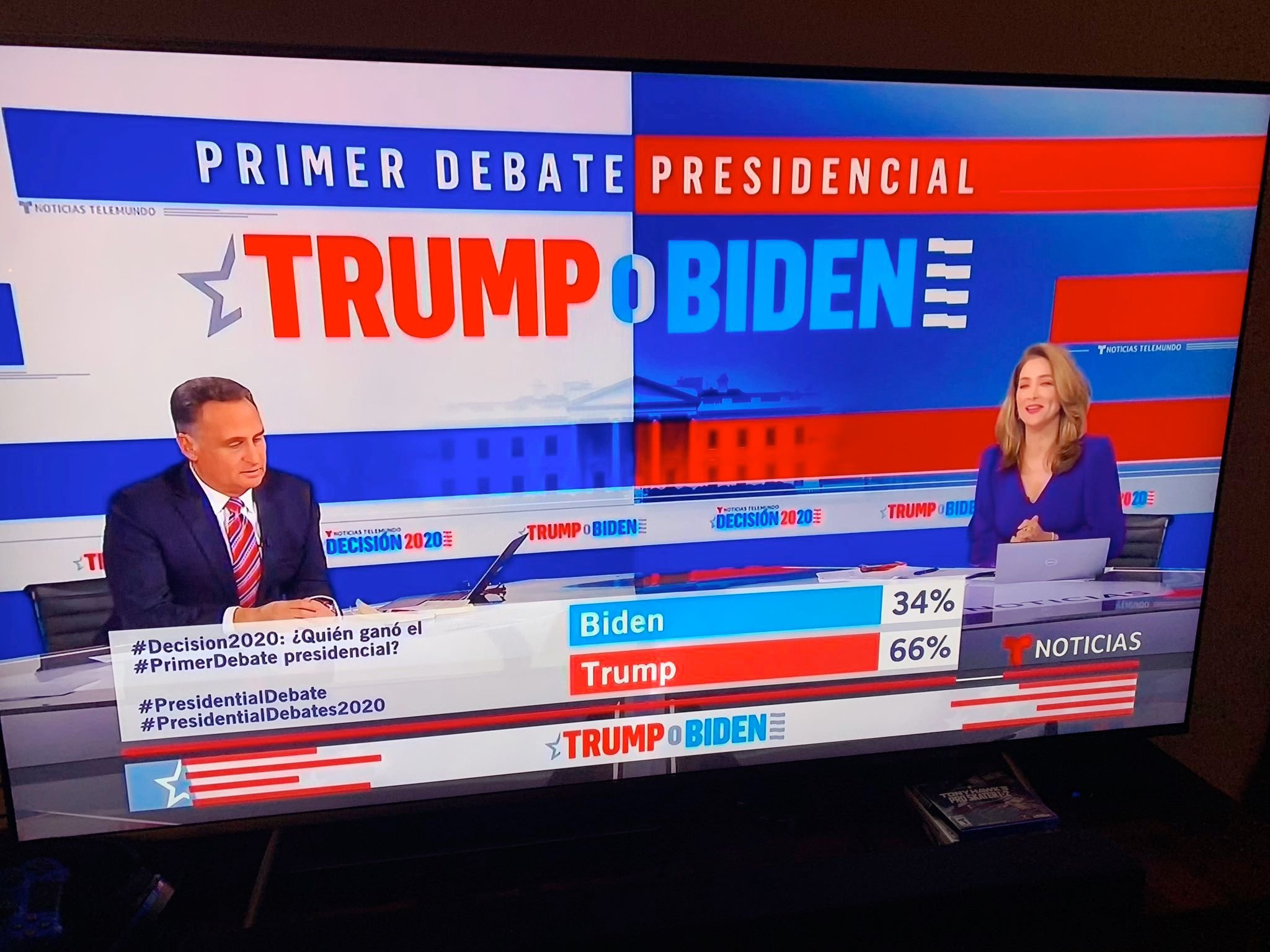 Les fascistes de demain s'appelleront eux-mêmes antifascistes. Winston Churchill (?)
Police:

A toujours tort. Flaubert (
Dictionnaire des idées reçues ou catalogue des opinions chics, 1913)
Vous avez des gueules de fils à papa. Je vous haïs, comme je hais vos papas. Bon sang ne saurait mentir. (…) Lorsque hier, à Valle Giulia, vous vous êtes battus avec les policiers, moi, je sympathisais avec les policiers. Car les policiers sont fils de pauvres. Ils viennent de sub-utopies, paysannes ou urbaines. (…) Ils ont vingt ans, le même âge que vous, chers et chères. Evidemment, nous sommes d'accord contre l'institution de la police. Mais prenez-vous-en à la Magistrature, et vous verrez ! Les garçons policiers que vous, par pur vandalisme (attitude dignement héritée du Risorgimento), de fils à papa, avez tabassés, appartiennent à l'autre classe sociale. À Valle Giulia, hier, il y a eu ainsi un fragment de lutte de classe : et vous, très chers (bien que du côté de la raison) vous étiez les riches, tandis que les policiers (qui étaient du côté du tort) étaient les pauvres. Belle victoire, donc, que la vôtre ! Dans ces cas-là, c'est aux policiers qu'on donne des fleurs, très chers. La Stampa et Il Corriere della Sera, NewsWeek et Le Monde vous lèchent le cul. Vous êtes leurs fils, leur espérance, leur futur : s'il vous font des reproches il ne se prépareront pas, c'est sûr, à une lutte de classe contre vous ! Au contraire, il s'agit plutôt d'une lutte intestine. Pour celui qui, intellectuel ou ouvrier, est extérieur à votre lutte, l'idée est très divertissante qu'un jeune bourgeois cogne un vieux bourgeois, et qu'un vieux bourgeois condamne un jeune bourgeois. (…) Allez occuper les universités, chers fils, mais donnez la moitié de vos revenus paternels, aussi maigres soient-ils, à de jeunes ouvriers afin qu'ils puissent occuper, avec vous, leurs usines. Pier Palo Pasolini (1968)
Frapper vite, frapper fort, un bon flic est un flic mort. Pekatralatak (Flics porcs assassins, Pour un Djihad de Classe, 2008)
A riot is the language of the unheard. ​I hope we can avoid riots because riots are self-defeating and socially destructive. Martin Luther King

On se demande souvent quelle idéologie va remplacer le socialisme. Mais elle est déjà là, sous nos yeux : c'est l'antiracisme (…) Comme toutes les idéologies, celle de l'antiracisme se propose non de servir ceux qu'elle prétend délivrer, mais d'asservir ceux qu'elle vise à enrôler (…) Agissant par la terreur et non par la raison, cet antiracisme fabrique plus de racistes qu'il n'en guérit […] L'antiracisme idéologique, qu'il faut soigneusement distinguer de l'antiracisme effectif et sincère, attise les divisions entre les humains au nom de leur fraternité proclamée.  Jean-François Revel (1999)
C'est une sphère très difficile à cerner, qui a parfois des réactions surréalistes et des actions très violentes. On les reconnait à leur «dress code»: «des vêtements noirs, des bottes hautes… Comme les militants de l'extrême droite, à la différence que les gauchistes ont des lacets rouges et les autres, des lacets blancs. Ce sont des militants chevronnés, proches des milieux libertaires et anarchistes, qui viennent des ZAD (Zones à défendre, ndlr) de Sivens, Notre-Dame-des-Landes, Turin… et que l'on voit aujourd'hui aux avant-postes des manifestations sauvages. (…) Cette ultragauche est à l'affût de toutes les luttes: il y a trente ans, les redskins tapaient contre les fascistes, au début des années 2000 on retrouvait ces groupes sur les manifestations contre les sommets gouvernementaux et aujourd'hui, ils se rassemblent contre la loi travail. Même si ce ne sont pas les mêmes générations militantes qui agissent, il y a eu comme un passage de témoin. (…) beaucoup de slogans, d'affiches de [Mai 8] sont repris aujourd'hui dans les cortèges avec des appels pour les «grèves, blocages et manifestations sauvages. (…) Globalement, les antifascistes d'aujourd'hui sont moins violents, plus politisés et plus composites que dans les années 80. Ils sont souvent surdiplômés, viennent de milieux plus bourgeois mais ne trouvent pas de raison d'être à travers le travail. La société plonge avec eux dans un cycle offensif: une action violente, suivie d'une répression forte. L'ultragauche cherche ainsi à créer plus de solidarité entre groupes, et recruter de nouveaux militants dans les rangs des défenseurs de liberté. Jacques Leclercq (2016)
L'insécurité sociale et culturelle dans laquelle ont été plongées les classes populaires, leur relégation spatiale, débouchent sur une crise politique majeure. L'émergence d'une « France périphérique », la montée des radicalités politiques et sociales sont autant de signes d'une remise en cause du modèle économique et sociétal dominant. Face à ces contestations, la classe dominante n'a plus d'autre choix que de dégainer sa dernière arme, celle de l'antifascisme. Contrairement à l'antifascisme du siècle dernier, il ne s'agit pas de combattre un régime autoritaire ou un parti unique. Comme l'annonçait déjà Pier Paolo Pasolini en 1974, analysant la nouvelle stratégie d'une gauche qui abandonnait la question sociale, il s'agit de mettre en scène « un antifascisme facile qui a pour objet un fascisme archaïque qui n'existe plus et n'existera plus jamais ». C'est d'ailleurs en 1983, au moment où la gauche française initie son virage libéral, abandonne les classes populaires et la question sociale, qu'elle lance son grand mouvement de résistance au fascisme qui vient. Lionel Jospin reconnaîtra plus tard que cette « lutte antifasciste en France n'a été que du théâtre » et même que « le Front national n'a jamais été un parti fasciste ». Ce n'est pas un hasard si les instigateurs et financeurs de l'antiracisme et de l'antifascisme sont aussi des représentants du modèle mondialisé. De Bernard-Henri Lévy à Pierre Bergé, des médias (contrôlés par des multinationales), du Medef aux entreprises du CAC 40, de Hollywood à Canal Plus, l'ensemble de la classe dominante se lance dans la résistance de salon. « No pasaràn » devient le cri de ralliement des classes dominantes, économiques ou intellectuelles, de gauche comme de droite. Il n'est d'ailleurs pas inintéressant de constater, comme le fait le chercheur Jacques Leclerq, que les groupes « antifa » (qui s'étaient notamment fait remarquer pendant les manifestations contre la loi Travail par des violences contre des policiers), recrutent essentiellement des jeunes diplômés de la bourgeoisie. Véritable arme de classe, l'antifascisme présente en effet un intérêt majeur. Il confère une supériorité morale à des élites délégitimées en réduisant toute critique des effets de la mondialisation à une dérive fasciste ou raciste. Mais, pour être durable, cette stratégie nécessite la promotion de l'« ennemi fasciste » et donc la surmédiatisation du Front national… Aujourd'hui, on lutte donc contre le fascisme en faisant sa promotion. Un « combat à mort » où on ne cherche pas à détruire l'adversaire, mais à assurer sa longévité. Il est en effet très étrange que les républicains, qui sauf erreur détiennent le pouvoir, n'interdisent pas un parti identifié comme « fasciste ». À moins que ces nouveaux partisans n'aient pas véritablement en ligne de mire ce petit parti, cette « PME familiale », mais les classes populaires dans leur ensemble. Car le problème est que ce n'est pas le Front national qui influence les classes populaires, mais l'inverse. Le FN n'est qu'un symptôme d'un refus radical des classes populaires du modèle mondialisé. L'antifascisme de salon ne vise pas le FN, mais l'ensemble des classes populaires qu'il convient de fasciser afin de délégitimer leur diagnostic, un « diagnostic d'en bas » qu'on appelle « populisme ». Cette désignation laisse entendre que les plus modestes n'ont pas les capacités d'analyser les effets de la mondialisation sur le quotidien et qu'elles sont aisément manipulables. Expert en « antifascisme », Bernard-Henri Lévy a ainsi ruiné l'argumentaire souverainiste, celui de Chevènement, en l'assimilant à une dérive nationaliste – lire : fasciste. Du refus du référendum européen à la critique des effets de la dérégulation, du dogme du libre-échange, toute critique directe ou indirecte de la mondialisation est désormais fascisée. Le souverainisme, une « saloperie », nous dit Bernard-Henri Lévy. Décrire l'insécurité sociale et culturelle en milieu populaire, c'est « faire le jeu de ». Dessiner les contours d'une France fragilisée, celle de la France périphérique, « c'est aussi faire le jeu de ». Illustration parfaite du « fascisme de l'antifascisme », l'argument selon lequel il ne faudrait pas dire certaines vérités, car cela « ferait le jeu de », est régulièrement utilisé. Il faut dire que les enjeux sont considérables. Si elle perd la guerre des représentations, la classe dominante est nue. Elle devra alors faire face à la question sociale et assumer des choix économiques et sociétaux qui ont précarisé les classes populaires. C'est dans ce contexte qu'il faut comprendre la multiplication des procès en sorcellerie et le nouveau maccarthysme des « libéraux-godwiniens ». L'expression du philosophe Jean-Claude Michéa vise à dénoncer l'utilisation systématique par les libéraux de la théorie du juriste Mike Godwin selon laquelle « plus une discussion en ligne dure longtemps (sur Internet), plus la probabilité d'y trouver une comparaison impliquant les nazis ou Hitler s'approche de 1 ». Pour la classe dominante, la défense même de gens ordinaires devient suspecte. (…) On pourrait multiplier les exemples, mais la méthode est toujours la même : fasciser ceux qui donnent à voir la réalité populaire. Face à une guerre des représentations qu'elle est en train de perdre, la classe dominante en arrive même à fasciser les territoires ! La « France périphérique » est ainsi présentée comme une représentation d'une France blanche xénophobe opposée aux quartiers ethnicisés de banlieue. Peu importe que la distinction entre les territoires ruraux, les petites villes et les villes moyennes et les métropoles n'ait jamais reposé sur un clivage ethnique, peu importe que la France périphérique, qui comprend les DOM-TOM, ne soit pas homogène ethniquement et culturellement, l'objectif est avant tout d'ostraciser et de délégitimer les territoires populaires. Et, inversement, de présenter la France des métropoles comme ouverte et cosmopolite. La France du repli d'un côté, des ploucs et des ruraux, la France de l'ouverture et de la tolérance de l'autre. Mais qu'on ne s'y trompe pas, cet « antiracisme de salon » ne vise absolument pas à protéger l'« immigré », le « musulman », les « minorités » face au fascisme qui vient, il s'agit d'abord de défendre des intérêts de classe, ceux de la bourgeoisie. Si l'arme de l'antifascisme permet à moyen terme de décrédibiliser toute proposition économique alternative et de contenir la contestation populaire, elle révèle aussi l'isolement des classes dominantes et supérieures. Cette stratégie de la peur n'a en effet plus aucune influence sur les catégories modestes, ni dans la France périphérique, ni en banlieue. C'est terminé. Les classes populaires ne parlent plus avec les « mots » de l'intelligentsia. Le « théâtre de la lutte antifasciste » se joue devant des salles vides. En ostracisant, et en falsifiant, l'idéologie antifasciste vise à isoler, atomiser les classes populaires et les opposants au modèle dominant en créant un climat de peur. Le problème est que cette stratégie de défense de classe devient inopérante et, pire, est en train de se retourner contre ses promoteurs. La volonté de polariser encore plus le débat public entre « racistes et antiracistes », entre « fascistes et antifascistes » semble aussi indiquer la fuite en avant d'une classe dominante qui n'est pas prête à remettre en question un modèle qui ne fait plus société. Réunie sous la bannière de l'antifascisme, partageant une représentation unique (de la société et des territoires), les bourgeoisies de gauche et de droite sont tentées par le parti unique. Si les « intellectuels sont portés au totalitarisme bien plus que les gens ordinaires », une tentation totalitaire semble aussi imprégner de plus en plus une classe dominante délégitimée, et ce d'autant plus qu'elle est en train de perdre la bataille des représentations. Ainsi, quand la fascisation ne suffit plus, la classe dominante n'hésite plus à délégitimer les résultats électoraux lorsqu'ils ne lui sont pas favorables. La tentation d'exclure les catégories modestes du champ de la démocratie devient plus précisé. L'argument utilisé, un argument de classe et d'autorité, est celui du niveau d'éducation des classes populaires. Il permet de justifier une reprise en main idéologique. En juin 2016, le vote des classes populaires britanniques pour le Brexit a non seulement révélé un mépris de classe, mais aussi une volonté de restreindre la démocratie. Quand Alain Mine déclare que le Brexit, « c'est la victoire des gens peu formés sur les gens éduqués » ou lorsque Bernard-Henri Lévy insiste sur la « victoire du petit sur le grand, et de la crétinerie sur l'esprit », la volonté totalitaire des classes dominantes se fait jour. Les mots de l'antifascisme sont ceux de la classe dominante, les catégories modestes l'ont parfaitement compris et refusent désormais les conditions d'un débat tronqué. Christophe Guilluy
Ce qui s'appelle tour à tour Antifa et Black Blocks est une unique nébuleuse d'anarchistes ; d'usage, des gosses de riches en révolte pubertaire. Gauchistes à 20 ans, ils combattent fictivement un fascisme onirique – et à 40 ans, dirigent les boîtes de com' ou médias du système. Ces casseurs sont connus. A Paris et autour (92, 93, 94) opère la DRPP, Direction du renseignement de la préfecture de police, très affutée sur son territoire. L'auteur est formel : la DRPP connaît un par un les deux ou trois cents pires Black blocks et peut les cueillir au nid avant toute émeute (dans les beaux quartiers ou des squats…) puis les isoler quelques heures ; les codes en vigueur le permettent. En prime, ces milieux anarchistes grouillent d'indicateurs. En Ile-de-France, la PP connaît ainsi les préparatifs d'une émeute. Enfin, l'Europe du renseignement existe : quand trente émeutiers allemands, belges ou italiens, vont à Paris se joindre à la « fête », un signalement est fourni. Ces alertes donnent des itinéraires, l'immatriculation des véhicules, etc. (les « indics », toujours…). Là, un barrage filtrant règle le problème. Ainsi, L'Intérieur peut, sinon neutraliser une émeute – du moins, en limiter à 90% les dégâts. Exemple : avant l'élection présidentielle, les Black blocks veulent attaquer une réunion du Front national au Zénith le 17 avril 2017. Comme d'usage prévenue, la police agit et l'affaire avorte. Cela, elle le peut toujours – même en mars 2019. (…) Ce qui est advenu samedi 16 mars sur les Champs-Elysées n'a rien à voir avec la population française, et fort marginalement, avec les Gilets jaunes eux-mêmes. Bien plutôt, la Mairie de Paris et les gouvernements Hollande-Macron doivent s'en prendre à eux-mêmes. Depuis dix ans, ils considèrent les Antifa comme de preux hérauts de la démocratie – certes un tantinet excités mais n'est-ce pas, il faut que jeunesse se passe. Ici règne la connivence : ces anarchistes sont leurs fils ou les copains de ceux-ci. Certes moins gravement, c'est le cas de figure Maison-Blanche – Moudjahidine afghans. Utiles pour combattre l'Union soviétique en Afghanistan – mais l'URSS disparue, ils ne rentrent pas docilement à la niche – ils suscitent Oussama ben Laden. Ici pareil, les Antifa chouchous-Bobos sont en même temps des Black Block. Là, catastrophe ! On ne sait que dire, on se borne à gémir sur la violence qui doit cesser et à édicter des lois futiles. Car bien sûr, chacun sait qu'au rayon répression ferme, le chien Hollande-Macron n'a pas de crocs. Et comment se montrer féroce envers ses propres enfants ? Il y a des exemples récents de cela ; des noms, des faits. Si un Antifa est par hasard arrêté, il est peu après relâché en douce. (…) L'impéritie de ce gouvernement, son ignorance des élémentaires normes du maintien de l'ordre éclatent au grand jour. Et l'isolement de M. Macron, tout autant. M. Castaner d'abord. Dans le petit milieu politiciens-médias, là où se recrutent confidents, amants et associés, on sait que le ministre de l'Intérieur est un farceur, occupant ce poste car M. Macron n'avait nul candidat fiable à y mettre. Alors que la France vit sa pire crise de violence sociale en un siècle, M. Castaner fait la noce en boîte de nuit, où – je cite la presse people, il « embrasse une inconnue sur la bouche « . Ebahis, toutes les racailles, narcos et Antifa soupirent d'aise. On connaît le proverbe « Quand le chat n'est pas là, les souris dansent ». On a vu le bal samedi 16 mars sur les Champs-Elysées. M. Macron, lui, skie. A mesure où la situation s'aggrave ; à mesure où, certains jours, la France frôle la guerre civile ; M. Macron renforce son contrôle – chaque jour plus tatillon – sur les médias, notamment l'information des radios-télévisions, tenues à la laisse courte. Le président croit ainsi visiblement que l'actuel chaos est affaire de communication. Or bien sûr, c'est tout sauf ça. Une telle erreur de diagnostic n'augure rien de bon pour la suite de son quinquennat. Xavier Raufer
Vous savez, le respect de la loi n'est pas une catégorie pertinente pour moi, ce qui compte c'est la justice et la pureté, ce n'est pas la loi. (…) La personne la plus condamnée de France, c'est le préfet de police de Paris, qui a 135 condamnations au tribunal administratif pour des manœuvres dilatoires sur la question de la demande d'asile, donc je ne crois pas que les gouvernants obéissent beaucoup à la loi. Je ne vois pas pourquoi nous on devrait le faire. (…)  C'est l'analyse sociologique. C'est-à-dire que vous pouvez établir dans le monde social qu'il y a un certain nombre de mécanismes qui produisent de la persécution ou la mise à mort prématurée d'un certain nombre de populations. Si jamais vous produisez une action qui lève ces systèmes de persécution, qui soulagent les corps de la souffrance, vous produisez une action qui est juste et qui est pure. Et si à l'inverse vous prenez des mesures qui renforcent l'exposition des corps à la persécution, alors vous êtes impur et vous êtes injuste. (…) C'est objectif, tout le monde le sait. Tout le monde sait très bien ce que c'est qu'un corps qui souffre, tout le monde sait très bien qu'il y a des clochards dans la rue. Quand Macron dit qu'il n'y a pas de pénibilité du travail, il le sait qu'il y a de la pénibilité. (…) Quand il dit qu'il n'y a pas de violences policières et qu'on voit les vidéos du Burger King pendant les gilets jaunes (…). Il voit très bien qu'en niant ces réalités, il active des systèmes de pouvoir de dénégation qui permettent de perpétuer des systèmes de persécution. (…) Moi je pense que le but de la gauche, c'est de produire des fractures, des gens intolérables et des débats intolérables dans le monde social. Il faut savoir qu'il y a des paradigmes irréconciliables. Moi, je suis contre le paradigme du débat, contre le paradigme de la discussion. Je pense que nous perdons notre temps lorsque nous allons sur des chaînes d'info débattre avec des gens qui sont de toute façon pas convaincables. En fait, nous ratifions la possibilité qu'il fasse partie de l'espace du débat. Je pense que la politique est de l'ordre de l'antagonisme et de la lutte et j'assume totalement le fait qu'il faille reproduire un certain nombre de censures dans l'espace public, pour rétablir un espace où les opinions justes prennent le pouvoir sur les opinions injustes. (…) Plus que la censure – parce que je ne suis pas favorable à l'appareil d'Etat -, je suis favorable à une forme de mépris que la gauche doit avoir pour les opinions de droite. Quand vous avez sur une chaîne d'info en continu des débats d'extrême droite ou semi racistes, tout le monde sait que c'est fait pour ça, et tout le monde va se mettre à réagir ça. (…) On se met à être contaminé dans nos espaces de gauche par ces prises de parole complètement délirantes plutôt que les laisser tranquilles dans leur coin à faire le silence, les renvoyer à leur insignifiance. Geoffroy de Lagasnerie

Beaucoup de gens ici font profil bas. Je connais au moins 25 personnes dans la rue qui sont des partisans de Trump, mais qui sortent pas leurs pancartes. C'est une bataille constante et lorsque vous avez des pancartes, il y a un facteur d'intimidation. Ma femme et ma fille de 3 ans sont sorties et des gars sont passés en voiture et ont baissé leur vitre et leur ont crié des obscénités. C'est dégoûtant mais c'est juste le genre de trucs merdiques qui se passent. Ma fille a été isolée des enfants des voisins. L'été dernier, ils jouaient tous ensemble. Cet été, ils ne vont pas jouer avec elle. C'est méchant. Je ne peux pas l'expliquer mais c'est le comportement que nous constatons. Tom Moran (Scranton, Pennsylvania)
Dans un monde turbulent sous la menace de prédateurs comme le président chinois Xi Jinping, sur qui comptez-vous pour défendre l'Amérique ? Un pitbull agressif prêt à faire n'importe quoi pour gagner, ou un faiblard souriant qui lance des insultes de cour de récréation ? Ce point de vue est probablement derrière le fait que 66% des téléspectateurs hispanophones de Telemundo ont jugé Trump vainqueur du débat, le résultat inverse de sondages similaires sur CNN et CBS News. Après tout, si vous avez vécu sous une dictature socialiste ou la tyrannie de gangs tueurs, vous appréciez un leader costaud pour vous protéger. Les Américains ont voté pour Trump en 2016 précisément parce que c'est un pitbull, un barbare, un franc-tireur qu'ils ont engagé pour combattre la gauche corrompue, drainer le marécage, ramener leurs emplois de Chine et défendre le drapeau, la famille et le bon sens. (…) Ils n'ont que faire de sa « présidentialité » tant qu'il se bat pour eux. Miranda Devine
We're a drinking club with a patriot problem. As Proud Boys, I think our main objective is to defend the West. Enrique Tarrio
I am not taking this as a direct endorsement from the President. He did an excellent job and was asked a VERY pointed question. The question was in reference to WHITE SUPREMACY…which we are not. Enrique Tarrio
Gotta say: the Proud Boys aren't white supremacists. Enrique Tarrio, their overall leader, is a Black Cuban dude. The Proud Boys explicitly say they're not racist. They are an openly right-leaning group and they'll openly fight you — they don't deny any of this — but saying they're white supremacist: If you're talking about a group of people more than 10% people of color and headed by an Afro-Latino guy, that doesn't make sense. Wilfred Reilly (Kentucky State University)
Unbelievable. Every person in America knows these riots are being orchestrated by black lives matter and Antifa. Chris Wallace asks the President to condemn white supremacists but did not think to ask Joe Biden to condemn Antifa or BLM. Candice Owens
Good people can go to Charlottesville. Michelle Piercy
We came to Charlottesville, Virginia, to tell both sides, the far right and the far left, listen, whether we agree with what you have to say or not, we agree with your right to say it, without being in fear of being assaulted by the other group. But what happened when we came here? We were the one who were assaulted. Joshua Shoaff (American Warrior Revolution)
You had some very bad people in that group, but you also had people that were very fine people, on both sides. You had people in that group … There were people in that rally — and I looked the night before — if you look, there were people protesting very quietly the taking down of the statue of Robert E. Lee. I'm sure in that group there were some bad ones. The following day it looked like they had some rough, bad people — neo-Nazis, white nationalists, whatever you want to call them. But you had a lot of people in that group that were there to innocently protest, and very legally protest. President Trump, Aug. 15, 2017
I was talking about people that went because they felt very strongly about the monument to Robert E. Lee, a great general. Trump, April 26, 2019
By and large, in my experience militia groups are not any more racist than any other group of middle-aged white men. Militias are not about whiteness, not about racism, but their anti-Islam feelings spring from fear and ignorance of Muslims. Amy Cooter (Vanderbilt University)
Militias started showing up at events where left-wing elements would be, and that includes white-supremacist events. They aren't white supremacists. They are there opposing the people opposing the white supremacists. Mark Pitcavage (Anti-Defamation League)
Militia leaders … emphasize their defense of free speech and depict themselves as peacekeepers. But they never go out and protect the free speech rights of antifa and left-wing groups. Sam Jackson (University at Albany)
Militia groups purported to be there to protect the First Amendment rights of the protesters. The real goal, the evidence showed, was to provoke violent confrontations with counterprotesters and make a strong physical showing of white supremacy and white nationalism. I certainly think that AWR knew which side it was 'protecting,' and made that choice willingly. Mary McCord (Georgetown's Institute for Constitutional Advocacy and Protection)
The Charlottesville City Council in February 2017 had voted to remove a statue of Confederate Gen. Robert E. Lee that had stood in the city since 1924, but opponents quickly sued in court to block the decision. In June 2017, the City Council voted to give Lee Park, where the statue stood, a new name — Emancipation Park. (In 2018, the park was renamed yet again to Market Street Park.) The city's actions inspired a group of neo-Nazis, white supremacists and related groups to schedule the "Unite the Right" rally for the weekend of Aug. 12, 2017, in Charlottesville. There is little dispute over the makeup of the groups associated with the rally. A well-known white nationalist, Richard Spencer, was involved; former Ku Klux Klan head David Duke was a scheduled speaker. "Charlottesville prepares for a white nationalist rally on Saturday," a Washington Post headline read. Counterdemonstrations were planned by people opposed to the alt-right, such as church groups, civil rights leaders and anti-fascist activists known as "antifa," many of whom arrived with sticks and shields. Suddenly, a militia group associated with the Patriot movement announced it was also going to hold an event called 1Team1Fight Unity in Charlottesville on Saturday, Aug. 12, rescheduling an event that has been planned for Greenville, S.C., 370 miles away. Other militia groups also made plans to attend. On the night of Aug. 11, the neo-Nazi and white-supremacist groups marched on the campus of the University of Virginia, carrying flaming torches and chanting anti-Semitic slogans. This is where Trump got into trouble. While he condemned right-wing hate groups — "those who cause violence in its name are criminals and thugs, including the KKK, neo-Nazis, white supremacists, and other hate groups that are repugnant to everything we hold dear as Americans" — he appeared to believe there were peaceful protesters there as well. (…) But there were only neo-Nazis and white supremacists in the Friday night rally. Virtually anyone watching cable news coverage or looking at the pictures of the event would know that. It's possible Trump became confused and was really referring to the Saturday rallies. But he asserted there were people who were not alt-right who were "very quietly" protesting the removal of Lee's statue. But that's wrong. There were white supremacists. There were counterprotesters. And there were heavily armed anti-government militias who showed up on Saturday. "Although Virginia is an open-carry state, the presence of the militia was unnerving to law enforcement officials on the scene," The Post reported. The day after Trump's Aug. 15 news conference, the New York Times quoted a woman named Michelle Piercy and described her as "a night shift worker at a Wichita, Kan., retirement home, who drove all night with a conservative group that opposed the planned removal of a statue of the Confederate general Robert E. Lee." She told the Times: "Good people can go to Charlottesville." Some Trump defenders, such as in a video titled "The Charlottesville Lie," have prominently featured Piercy's quote as evidence that Trump was right — there were protesters opposed to the removal of the statue. (…) As far as we can tell, Piercy gave one other interview about Charlottesville, with the pro-Trump website Media Equalizer, which described AWR as "a group that stands up for individual free speech rights and acts as a buffer between competing voices." Piercy told Media Equalizer: "We were made aware that the situation could be dangerous, and we were prepared." That is confirmed by Facebook videos, streamed by AWR, that show roughly three dozen militia members marching through the streets of Charlottesville, armed and dressed in military-style clothing, supposedly seeking people whose rights were being infringed. Police encouraged them to leave, according to an independent review of the day's events commissioned by Charlottesville, but they attracted attention from counterprotesters. One militia member then was hit in the head by a rock, halting their retreat. "The militia members apparently did not realize that they had stopped directly across the street from Friendship Court, a predominantly African-American public housing complex," the review said. A video posted on YouTube shows Heyer briefly crossing paths with AWR after the militia group was challenged by residents and counterprotesters to leave the area. Two revealing Facebook videos posted by the group have been deleted but were obtained by The Fact Checker. One, titled "The Truth about Charlottesville," was posted on Aug. 12, immediately after law enforcement shut down the rally. It lasts about 25 minutes, and it is mostly narrated by Joshua Shoaff, also known as Ace Baker, the leader of AWR. Members of other militia groups also speak in the video. There's no suggestion the militias traveled to Charlottesville because of the Lee statue, though late in the video a couple of militia members make brief references to the Confederate flag and Confederate monuments. (The 207-page independent review commissioned by Charlottesville also makes no mention of peaceful pro-statue demonstrators.) "We came to Charlottesville, Virginia, to tell both sides, the far right and the far left, listen, whether we agree with what you have to say or not, we agree with your right to say it, without being in fear of being assaulted by the other group," Shoaff says. But he complains, "What happened when we came here? We were the one who were assaulted." During the video, a militia member who is black appears on screen, and Shoaff sarcastically says, "Hey, look, hey, there's black guy in here, oh, my God." At another point, an unidentified militia member says: "We are civil nationalists. We love America. We love the Constitution. We respect any race, any color. We are all about respecting constitutional values." After the city of Charlottesville sued AWR and other militia groups, Baker on Oct. 12 posted another video obtained by The Fact Checker. "We had long guns. We had pistols. We were pelted with bricks, and could have f—ing used deadly force. But we didn't," he declares. "We had the justification to use deadly force that day and mow people f—ing down. But we didn't." So what's going on here? Anti-government militia groups are not racist but tend to be wary of Muslims and immigrants, according to experts who study the Patriot movement. (…) Militias are strongly pro-Trump, but his election posed a conundrum: They had always been deeply suspicious of the federal government, but now it was headed by someone they supported. So they started to build up antifa as an enemy, falsely believing the activists are bankrolled by billionaire investor George Soros, according to Mark Pitcavage, senior research fellow at the Center on Extremism of the Anti-Defamation League. Antifa, short for anti-fascist, sprung up to challenge neo-Nazis. "Militias started showing up at events where left-wing elements would be, and that includes white-supremacist events," Pitcavage said. "They aren't white supremacists. They are there opposing the people opposing the white supremacists." Sam Jackson, a University at Albany professor who studies anti-government extremism, said that militia leaders have "strategic motivations to frame things in certain ways and it may not match real motivations." That's why they emphasize their defense of free speech and depict themselves as peacekeepers. But, he noted, "they never go out and protect the free speech rights of antifa and left-wing groups." Militia groups "purported to be there to protect the First Amendment rights of the protesters," said Mary McCord, legal director at Georgetown's Institute for Constitutional Advocacy and Protection and counsel for Charlottesville in a lawsuit. The "real goal, the evidence showed, was to provoke violent confrontations with counterprotesters and make a strong physical showing of white supremacy and white nationalism. I certainly think that AWR knew which side it was 'protecting,' and made that choice willingly." In recent weeks, Trump has echoed the language he used regarding the Charlottesville attendees to encourage protests against social distancing orders. "These are very good people, but they are angry," Trump tweeted on May 1. In other tweets, he urged governors to "liberate" states. That's the language of militias, McCord said — code for liberation from a tyrannical government. And who has been showing up at the rallies opposing shutdown orders? Armed militias associated with the Patriot movement. (…) The evidence shows there were no quiet protesters against removing the statue that weekend. That's just a figment of the president's imagination. The militia groups were not spurred on by the Confederate statue controversy. They arrived in Charlottesville heavily armed and, by their own account, were prepared to use deadly force (?) — because of a desire to insert themselves in a dangerous situation that, in effect, pitted them against the foes of white supremacists. Trump earns Four Pinocchios. The Washinton Post
Our domestic violent extremists include everything from racially motivated violent extremists, which we've talked about here in this Committee before, I think when I testified last year, for example, all the way to antigovernment, anti-authority violent extremists, and that includes people ranging from anarchist violent extremists, people who subscribe to Antifa or other ideologies, as well as militia types, and those kinds. (…) We look at Antifa as more of an ideology or a movement than an organization. To be clear, we do have quite a number of properly predicated domestic terrorism investigations into violent anarchist extremists, any number of whom self identify with the Antifa movement. And that's part of this broader group of domestic violent extremists that I'm talking about, but it's just one part of it. We also have the racially motivated violence extremists, the militia types, and others. (…) I think one of the things a lot of people don't understand about people who subscribe to this Boogaloo thinking is that their main focus is just dismantling, tearing down government. They're less clear on what it is they think they're going to replace government with. I'm not even sure they would all agree with each other (…) Antifa is a real thing. It's not a group or an organization, it's a movement or an ideology, may be one way of thinking of it. (…) as I think I said in response to an earlier question, Antifa is a real thing. It's not a fiction, but it's not an organization, or a structure. We understand it to be more of a movement, or maybe you could call it an ideology. (…) And we have seen individuals, I think I've mentioned this in response to one of the earlier questions, identified with the Antifa movement, coalescing regionally into what you might describe as small groups, or nodes. And we are actively investigating the potential violence from those regional nodes, if you will. (…) I think what I would say is that we have seen folks who subscribe to or self identify with the Antifa movement who coalesce regionally into what we refer to or think of as more as small groups or nodes. And they're certainly organized at that level, those individuals. Chris Wray (FBI, 17.09.2020)
When you look across the country, you have got three broad categories. You have the peaceful protesters, which is maybe the biggest number of people. Then, you have the criminal opportunists who engage in looting, low-level vandalism, etc. Then, you have a third group. While it numerically might be the smallest, it is the most serious and the one we have to go after most aggressively, the ones who are violating federal law. Ied's, molotov cocktails, arsons of government facilities. Who those people are, that is our priority. That is our focus. However, we have certainly seen a number of violent and anarchist extremists participating in that mix. I have gotten questions about antifa, for example, so let me try to be as clear as I can. Antifa is a real thing, it is not a fiction. We have seen organized, tactical activity at both the local and regional level. We have seen antifa adherents coalescing and working together in what I would describe as small groups. All of this I said last week, but some of it got more clearly conveyed than others. We had a number of predicated investigations into some anarchists, some of whom operate through these nodes and to subscribe to our self identify with anarchists extremism, including antifa, and we will not hesitate, will not hesitate to aggressively investigate that kind of activity. So we are going to be looking at, and will look at, their funding, their tactics, their logistics, their supply chains. We are going to pursue all available charges. There are also what i would describe as the militia types, and we have had plenty of those and we have a number of investigations into those as well. But I have been trying to put a lot of these things into nice, neat, clean buckets. It is a challenge because one of the things we see more and more in the counterterrorism space is people who assemble together in some kind of mishmash, a whole bunch of different ideologies. We sometimes refer to it as a salad bar of ideologies, a little bit of this, a little bit of that, and what they are really about is the violence. Chris Wray (FBI, 24.09.2020)
C'est une idée, pas une organisation. Joe Biden
Presque tout ce que je vois vient de l'aile gauche, pas de l'aile droite. (…) Proud Boys, restez en retrait et à l'écart de tout ça. Mais je vais vous dire (…) quelqu'un doit faire quelque chose contre les antifas et la gauche parce que ce n'est pas un problème de droite. Président Trump
I don't know who the Proud Boys are. I mean, you'll have to give me a definition, because I really don't know who they are. I can only say they have to stand down, let law enforcement do their work. (…) I've always denounced any form of that (…) Any form of any of that, you have to denounce. But I also — and Joe Biden has to say something about Antifa. It's not a philosophy. These are people that hit people over the head with baseball bats. He's got to come out and he's got to be strong, and he's got to condemn Antifa. And it's very important that he does that. Président Trump

We look at Antifa as more of an ideology or a movement than an organization. To be clear, we do have quite a number of properly predicated domestic terrorism investigations into violent anarchist extremists, any number of whom self-identify with the Antifa movement. And that's part of this broader group of domestic violent extremists that I'm talking about, but it's just one part of it. We also have the racially motivated violence extremists, the militia types, and others. (…) Antifa is a real thing. It's not a group or an organization, it's a movement or an ideology, maybe one way of thinking of it, and we have quite a number and I've said this consistently since my first time appearing before this committee, we have any number of properly predicated investigations into what we would describe as violent anarchist extremists. Some of those individuals self-identify with Antifa (…) we have seen individuals, I think I've mentioned this in response to one of the earlier questions, identified with the Antifa movement, coalescing regionally into what you might describe as small groups, or nodes. And we are actively investigating the potential violence from those regional nodes, if you will. (…) I want to be clear that by describing it as an ideology or movement, I by no means mean to minimize the seriousness of the violence and criminality that is going on across the country. Some of which is attributable to that people inspired by, or who self-identify with that ideology and movement. We're focused on that violence on that criminality. And some of it is extremely serious. Christopher Wray (FBI Director)
The FBI tried to characterize the potential threat from individuals within that group. The bureau doesn't designate groups but does investigate violent conspiracies. We do not intend and did not intend to designate the group as extremist. I can see where Clark County representatives came to that conclusion. That was not our intention. That's not what we do. We will not open a case if someone belongs to antifa or even the Proud Boys. There has to be a credible allegation or a threat of violence before someone opens a case. Renn Cannon (Oregon FBI)
As I said on Saturday, we condemn in the strongest possible terms this egregious display of hatred, bigotry, and violence. It has no place in America. And as I have said many times before: No matter the color of our skin, we all live under the same laws, we all salute the same great flag, and we are all made by the same almighty God. We must love each other, show affection for each other, and unite together in condemnation of hatred, bigotry, and violence. We must rediscover the bonds of love and loyalty that bring us together as Americans. Racism is evil. And those who cause violence in its name are criminals and thugs, including the KKK, neo-Nazis, white supremacists, and other hate groups that are repugnant to everything we hold dear as Americans. We are a nation founded on the truth that all of us are created equal. We are equal in the eyes of our Creator. We are equal under the law. And we are equal under our Constitution. Those who spread violence in the name of bigotry strike at the very core of America.  (…) Racism is evil. And those who cause violence in its name are criminals and thugs, including the KKK, neo-Nazis, white supremacists, and other hate groups that are repugnant to everything we hold dear as Americans. President Trump (Aug. 14, 2017)
Yes, I think there's blame on both sides. You look at, you look at both sides. I think there's blame on both sides, and I have no doubt about it, and you don't have any doubt about it either. And, and, and, and if you reported it accurately, you would say. (…) Excuse me, ([the neonazis] didn't put themselves down as neo — and you had some very bad people in that group. But you also had people that were very fine people on both sides. You had people in that group – excuse me, excuse me. I saw the same pictures as you did. You had people in that group that were there to protest the taking down, of to them, a very, very important statue and the renaming of a park from Robert E. Lee to another name. … It's fine, you're changing history, you're changing culture, and you had people – and I'm not talking about the neo-Nazis and the white nationalists, because they should be condemned totally – but you had many people in that group other than neo-Nazis and white nationalists, okay? And the press has treated them absolutely unfairly. Now, in the other group also, you had some fine people, but you also had troublemakers and you see them come with the black outfits and with the helmets and with the baseball bats – you had a lot of bad people in the other group too. (…) There were people in that rally, and I looked the night before. If you look, they were people protesting very quietly, the taking down of the statue of Robert E. Lee. I'm sure in that group there were some bad ones. The following day, it looked like they had some rough, bad people, neo-Nazis, white nationalists, whatever you want to call them. But you had a lot of people in that group that were there to innocently protest and very legally protest, because you know, I don't know if you know, they had a permit. The other group didn't have a permit. So I only tell you this: There are two sides to a story. President Trump (Aug. 15, 2017)
The shooter in El Paso posted a manifesto online consumed by racist hate. In one voice, our nation must condemn racism, bigotry, and white supremacy. These sinister ideologies must be defeated. Hate has no place in America. Hatred warps the mind, ravages the heart, and devours the soul. We have asked the FBI to identify all further resources they need to investigate and disrupt hate crimes and domestic terrorism — whatever they need.  President Trump (Aug. 5, 2019)
Only three things happened, for me, tonight: Number one, Donald Trump refused to condemn white supremacy. Number two, the president of the United States refused to condemn white supremacy. Number three, the commander-in-chief refused to condemn white supremacy on the global stage, in front of my children, in front of everybody's families. And he was given the opportunity multiple times to condemn white supremacy, and he gave a wink and a nod to a racist, Nazi, murderous organization that is now celebrating online, that is now saying "We have a go-ahead." Look at what they're saying, look at what the Proud Boys are doing right now online, because the president of the United States refused to condemn white supremacy. Van Jones (CNN)
We are not sure if the socialist, communist, democratic or even anarchist utopia is possible. Rather, some insurrectionary anarchists believe that the meaning of being an anarchist lies in the struggle itself and what that struggle reveals. The Ex-Worker
Black people get shot for doing ordinary law-abiding things. They don't have the luxury of anarchy. Andrè Taylor
Establishment media still continues to overlook trending Anarchist black bloc tactics especially in DC, Portland & Seattle with satellite activity in Denver, Sacramento and San Diego. (…) But (…) They're real – but localized without a major event to capitalize on. Insurrectionary Anarchist ideology & rhetoric however has permeated into the social justice movement with blazing efficiency. Jeremy Lee Quinn (Sep 17, 2020)
As for Anarchism, there are several schools of thought in Anarchism. Consider these 3 in the US. Mainstream Anarchism​ (left wing) intersects with music, film, art & comics in pop culture and holds intellectual reverence to its historic ideals aligning on the left with Antifascism. Insurrectionary Anarchism​​ (fringe left)​ maintains a strong presence in the Northwest and via ​ CrimethInc​ holds itself to instigating revolutionary absolutes ie. abolish all police & prisons. Employs black bloc tactics to disrupt the system. National Anarchism​​(fringe right)​ is a racist iteration of the political philosophy that was a minor presence over the last decade in Idaho & the San Francisco Bay Area where "entryism" was espoused, the technique of infiltrating another group to convert its followers. (…) The comfort narrative from the mainstream has been that a right wing iteration has been responsible for provoking chaos. We have found no evidence of this on the ground. The Proud Boys are referenced most often. They are anti – Anarchist (commonly labeled Antifa) but not white supremacists, nor is there evidence that they have worked under the cover of protests. Rather, it is the Anarchist – Antifascists consistently showing up at rightwing rallies which results in confrontations with the Proud Boys. Thus, our current situation appears to involve the first two categories. Media outlets since the end of May have gravitated towards a benign pop culture interpretation of anarchism. Meanwhile in the streets, the more extreme version has been developing with strident fanaticism, especially in the Pacific Northwest. (…) Anarchists at their core seek ultimately to abolish hierarchy and in these last months we have seen them welcome synonymous Antifascist minded groups and autonomous rioters under their umbrella. The most dogmatic Anarchism opposes reform of any kind. It's the entire system the Anarchist wishes to bring down, whether it is Capitalist or Communist. (…) All of this is irrelevant to the Anarchist. "We don't care who is fucking shit up, as long as they're fucking shit up," a self identifying Anarchist wrote online after following an inquiry about possible right wing infiltrators at BLM protests in Minnesota. Anarchy it would seem is the point, as is the anonymity of all. (…) That fanaticism takes a different form in Portland where kids ages 15-25 have been recruited by the Youth Liberation Front and maintained a pattern of harassment and aggression against both Law enforcement and Nationalist or Patriot identifying citizens. At their most coherent, they are acting in the name of Antifascism against those they believe to be white supremacists. The Northwest YLF brought "Direct Action" to a fever pitch in Portland at the Federal Courthouse. The government responded with an iron first. As in Minneapolis, activists were eager to expose the nation's militaristic itch. (…) Shellshocked confusion from the DHS is understandable. To those who have not followed the rise of modern Anarchism in street art, films, graphic novels, activism & counter culture – including its online integration with protest culture internationally- these mostly young men dressed in cartoonish masks & ninja outfits must seem alien. It started in Germany during a recession in the late 80s. The black bloc was born, an Anarchic method of anonymizing oneself at protests so acts of dissent might be committed free from criminality. The practice migrated to Seattle at the WTO riots of 1999. By the late 2000s black bloc tactics would be permeating sub culturally across the nation. The Anarchist movement is preached worldwide via ​"Crimethinc. The Ex-Worker"​, a collective formed by 1996. They published a modern Anarchist Cookbook "Recipe for Disasters" and other works by 2003. They joined twitter in 2008. At Occupy Wall Street in 2011, the masks came out. Alan Moore, the English Anarchist and comic book auteur (Watchmen, V for Vendetta) ​was involved with the publication of "Occupy Comics" romanticizing the Anarchist struggle in the wake of the New York action. Then came Ferguson. At the 2014 Ferguson riots, Anarchists took to the streets within the Community. CrimethInc will always have plausible deniability of direct involvement. They are the messengers of an idea they insist, which can never be defeated now that it is out in the ether. In their view they are mere scribes of the struggle which dates back to the 1800s. In agile doublespeak, CrimethInc dispels "outside agitator" myths at riots under the rationale that Anarchists are a part of any community movement fighting oppression rather than outsiders looking in. (…) New alliances were made May 26th 2020, the first day of the George Floyd protests in Minneapolis. What we still see on Twitter is only a snapshot. Direct messaging and private online Discord, Signal or Telegram app chats make it easy these days for like-minded collectives to share techniques, ideas and intentions privately. Purists to the portrayal of a 100% street revolution will argue techniques are applied organically with parallel thinking, rather than widespread coordination. Crimethinc would later post observations in a post mortem Minneapolis including a breakdown of the most effective "ballistics" and use of "peaceful protesters as shields." CrimethInc often also extols tactics of looting and burning down businesses to divert police resources in ​"The Siege of the Third Precinct in Minneapolis, an Account & Analysis."​ In this excerpt CrimethInc gives a rare direct address to rebels about using end to end encryption apps like Telegram. (…) It is significant to note that Anarchist methods could not be employed without a population of active participants reaching critical mass. On May 26th, that mass began to form. (…) May 27th Second day of Minneapolis protests: Anarchist website  ​CrimethInc ​begins tweeting blackbloc dress code tips for protesters. Several that day participate in riot actions breaking windows at the 3rd precinct dressed in all black. Several men carry umbrellas, a suggested accessory to shield rioters from overhead cameras. (…) In weeks to come more advanced tactics such as "ballistics" and using "peaceful protesters" as shields are shared via CrimethInc with its following. (…) A riot is the language of the unheard" ​begins to be passed around on social media omitting King's conclusion in the clip ​"I hope we can avoid riots because riots are self-defeating and socially destructive. Jeremy Lee Quinn
The ability to continue to spread and to eventually bring more violence, including a violent insurgency, relies on the ability to hide in plain sight — to be confused with legitimate protests, and for media and the public to minimize the threat. Pamela Paresky (Rutgers university)
On the last Sunday in May, Jeremy Lee Quinn, a furloughed photographer in Santa Monica, Calif., was snapping photos of suburban moms kneeling at a Black Lives Matter protest when a friend alerted him to a more dramatic subject: looting at a shoe store about a mile away. He arrived to find young people pouring out of the store, shoeboxes under their arms. But there was something odd about the scene. A group of men, dressed entirely in black, milled around nearby, like supervisors. One wore a creepy rubber Halloween mask. The next day, Mr. Quinn took pictures of another store being looted. Again, he noticed something strange. A white man, clad in black, had broken the window with a crowbar, but walked away without taking a thing. Mr. Quinn began studying footage of looting from around the country and saw the same black outfits and, in some cases, the same masks. He decided to go to a protest dressed like that himself, to figure out what was really going on. He expected to find white supremacists who wanted to help re-elect President Trump by stoking fear of Black (sic) people. What he discovered instead were true believers in "insurrectionary anarchism." (…) Mr. Quinn (…) has spent the past four months marching with "black bloc" anarchists in half a dozen cities across the country, chronicling the experience on his website, Public Report. He says he respects the idealistic goal of a hierarchy-free society that anarchists embrace, but grew increasingly uncomfortable with the tactics used by some anarchists, which he feared would set off a backlash that could help get President Trump re-elected. In Portland, Ore., he marched with people who shot fireworks at the federal court building. In Washington, he marched with protesters who harassed diners. (…) While talking heads on television routinely described it as a spontaneous eruption of anger at racial injustice, it was strategically planned, facilitated and advertised on social media by anarchists who believed that their actions advanced the cause of racial justice. In some cities, they were a fringe element, quickly expelled by peaceful organizers. But in Washington, Portland and Seattle they have attracted a "cultlike energy," Mr. Quinn told me. Don't take just Mr. Quinn's word for it. Take the word of the anarchists themselves, who lay out the strategy in Crimethinc, an anarchist publication: Black-clad figures break windows, set fires, vandalize police cars, then melt back into the crowd of peaceful protesters. When the police respond by brutalizing innocent demonstrators with tear gas, rubber bullets and rough arrests, the public's disdain for law enforcement grows. It's Asymmetric Warfare 101. An anarchist podcast called "The Ex-Worker" explains that while some anarchists believe in pacifist civil disobedience inspired by Mohandas Gandhi, others advocate using crimes like arson and shoplifting to wear down the capitalist system. (…) If that is not enough to convince you that there's a method to the madness, check out the new report by Rutgers researchers that documents the "systematic, online mobilization of violence that was planned, coordinated (in real time) and celebrated by explicitly violent anarcho-socialist networks that rode on the coattails of peaceful protest," according to its co-author Pamela Paresky. She said some anarchist social media accounts had grown 300-fold since May, to hundreds of thousands of followers. (…) the scale of destruction caught the media's attention in a way that peaceful protests hadn't. How many articles would I have written about a peaceful march? How many months would Mr. Quinn have spent investigating suburban moms kneeling? That's on us. While I feared that the looting and arson would derail the urgent demands for racial justice and bring condemnation, I was wrong, at least in the short term. Support for Black Lives Matter soared. Corporations opened their wallets. (…) But as the protests continue, support has flagged. The percentage of people who say they support the Black Lives Matter movement has dropped from 67 percent in June to 55 percent, according to a recent Pew poll. "Insurrectionary anarchy" brings diminishing returns, especially as anarchists complicate life for those working within the system to halt police violence. (…)That's the thing about "insurrectionary anarchists." They make fickle allies. If they help you get into power, they will try to oust you the following day, since power is what they are against. Many of them don't even vote. They are experts at unraveling an old order but considerably less skilled at building a new one. That's why, even after more than 100 days of protest in Portland, activists do not agree on a set of common policy goals. Even some anarchists admit as much. "We are not sure if the socialist, communist, democratic or even anarchist utopia is possible," a voice on "The Ex-Worker" podcast intones. "Rather, some insurrectionary anarchists believe that the meaning of being an anarchist lies in the struggle itself and what that struggle reveals." In other words, it's not really about George Floyd or Black lives, but insurrection for insurrection's sake. Farah Stockman
Pendant toutes les années du mitterrandisme, nous n'avons jamais été face à une menace fasciste, donc tout antifascisme n'était que du théâtre. Nous avons été face à un parti, le Front National, qui était un parti d'extrême droite, un parti populiste aussi, à sa façon, mais nous n'avons jamais été dans une situation de menace fasciste, et même pas face à un parti fasciste.D'abord le procès en fascisme à l'égard de Nicolas Sarkozy est à la fois absurde et scandaleux. Je suis profondément attaché à l'identité nationale et je crois même ressentir et savoir ce qu'elle est, en tout cas pour moi. L'identité nationale, c'est notre bien commun, c'est une langue, c'est une histoire, c'est une mémoire, ce qui n'est pas exactement la même chose, c'est une culture, c'est-à-dire une littérature, des arts, une, la philo, les philosophies. Et puis c'est une organisation politique avec ses principes et ses lois. Quand on vit en France, j'ajouterai : l'identité nationale, c'est aussi un art de vivre, peut-être, que cette identité nationale. Je crois profondément que les nations existent, existent encore, et en France, ce qui est frappant, c'est que nous sommes à la fois attachés à la multiplicité des expressions qui font notre nation, et à la singularité de notre propre nation. Et donc ce que je me dis, c'est que s'il y a aujourd'hui une crise de l'identité, crise de l'identité à travers notamment des institutions qui l'exprimaient, la représentaient, c'est peut-être parce qu'il y a une crise de la tradition, une crise de la transmission. Il faut que nous rappelions les éléments essentiels de notre identité nationale parce que si nous doutons de notre identité nationale, nous aurons évidemment beaucoup plus de mal à intégrer. Lionel Jospin (France Culture, 29.09.07)
Car la consigne (« Qu'ils s'en aillent tous ») ne visera pas seulement ce président, roi des accointances, et ses ministres, ce conseil d'administration gouvernemental de la clique du Fouquet's ! Elle concernera toute l'oligarchie bénéficiaire du gâchis actuel. « Qu'ils s'en aillent tous ! » : les patrons hors de prix, les sorciers du fric qui transforment tout ce qui est humain en marchandise, les émigrés fiscaux, les financiers dont les exigences cancérisent les entreprises. Qu'ils s'en aillent aussi, les griots du prétendu « déclin de la France » avec leurs salles refrains qui injectent le poison de la résignation. Et pendant que j'y suis, « Qu'ils s'en aillent tous » aussi ces antihéros du sport, gorgés d'argent, planqués du fisc, blindés d'ingratitude. Du balai ! Ouste ! De l'air ! Jean-Luc Mélenchon (extrait du livre)
Quand Mélenchon titre son livre Chassez-les tous (sic), c'est d'une violence extraordinaire. Mais lui est invité partout.  Jean-Marie Aphatie
C'est une chose complètement acceptée. Certains antifa ne partagent pas ces codes-là, mais dans le noyau dur du mouvement, ils s'habillent de la même façon et avec les mêmes marques que le camp d'en face. Parce que les racines de leurs mouvements sont les mêmes: les skinheads. Les deux ont divergé entre redskins et skins d'extrême-droite, mais l'origine est la même. (…) depuis que les antifa se revendiquent plus ouvertement skinheads, et se rasent même la tête, ce sont les mêmes au niveau du look. Avec les mêmes bombers, les mêmes Dr Martens, les mêmes origines culturelles, et la même fascination pour la baston. Ce sont les frères ouverts contre les frères fermés, en somme. (…) c'est un grand classique. Les boutiques qui vendent des fringues «rock» au sens très large du terme sont peu nombreuses, donc c'est un lieu de croisement. Dans le XVe arrondissement parisien, une boutique qui distribue ces marques est surtout visitée par les skinheads d'extrême droite, mais peut l'être par l'autre bord aussi. Il y a déjà eu plusieurs bastons autour de la boutique, surtout entre 1990 et 1995. (…) pratiquement tous les skins et les antifas qui portent ces marques s'habillent là-bas. Ils ont généralement peu de moyens, et comme les prix de ces marques sont élevés, ils attendent ces réductions pour se fournir. Depuis deux, trois ans, il y a des tensions lors de ces ventes, des individus des deux bords s'y croisent, il y a des regards. On peut presque dire que ce drame était inéluctable. Marc-Aurèle Vecchione
Dans les années 60, les mods anglais, incarnés par les Kinks ou les Who, s'emparent des vêtements bourgeois destinés aux élites (celles qui jouent au tennis, notamment) : le polo Fred Perry, le blouson Harrington ou les chemises Ben Sherman. Avec la fin des mods à l'aube des années 70, l'image de ces maisons se trouble : les skinheads, nés en réaction au mouvement hippie, se les approprient. Parmi eux, certains sont apolitiques, d'autres d'extrême gauche, beaucoup sont fascistes. Si bien que dans les années 70 et 80, le vestiaire en descendance mods est davantage associé aux militants extrémistes qu'à la musique. La succession d'artistes anglo-saxons s'affichant en Fred Perry (les Pogues, époque punk ; les Specials, version ska ; les Blur et Oasis, à l'ère brit-pop, ou les Strokes et Franz Ferdinand, plus rock), n'a pas suffi à dissiper l'image ambiguë de la marque. Aujourd'hui, Fred Perry ne communique pas sur sa stratégie marketing, mais les activités de ces dix dernières années montrent sa volonté de se distinguer en tant que maison de mode versée dans la créativité, et la musique. (…) Autre signe d'une volonté d'assainissement de son image : Fred Perry inaugure en 2008 sa première boutique française à Paris, dans le quartier du Marais. Une enseigne proprette, à côté de Zadig & Voltaire, Maje et Sandro, où règne une ambiance bien différente des petites boutiques multimarques à l'ambiance un peu tendue, spécialisées dans les griffes qu'aiment certains militants d'extrême droite, comme Ben Sherman ou Lonsdale. Si Fred Perry et Ben Sherman ont pu compenser de troubles associations politiques par une cool attitude, la marque anglaise Lonsdale a été clairement associée aux groupuscules d'extrême droite. Les néonazis l'auraient «récupérée» à cause des lettres «NSDA» au cœur du mot «Lonsdale» (NSDA pour Nationalsozialistische Deutsche Arbeiterpartei, le parti nazi). Au milieu des années 2000, la griffe a ainsi été bannie dans plusieurs établissements scolaires en Allemagne, et surtout aux Pays-Bas, ou l'expression «jeunesse Lonsdale» était apparue pour évoquer la résurgence néonazie dans le pays. Plusieurs points de vente, trop marqués politiquement, ont dû être fermés, et les campagnes de communication de la marque martèlent désormais le slogan «Lonsdale loves all colours». Libération
La tragique mort de Clément Méric réveille une image que la marque anglaise avait réussi à faire un peu oublier. Il faudra qu'elle redouble d'effort pour éloigner ces clients aussi fidèles que gênants. Un peu comme Lacoste avait tenté de le faire en son temps avec les rappeurs des cités. Huffington post
Antifa (…) est le nom collectif utilisé par différents groupes autonomes et souvent informels se réclamant de l'antifascisme. Les groupes Antifa sont connus pour leur recours à l'action directe pour s'opposer à l'extrême droite, pouvant aller jusqu'à la destruction de biens matériels et la violence physique lorsqu'ils le jugent nécessaire. La plupart de ces groupes sont anti-gouvernement et anti-capitalistes, et appartiennent à des mouvances d'extrême gauche anarchistes, communistes ou socialistes. Ils mettent l'accent notamment sur la lutte directe contre l'extrême droite et les mouvements prônant la suprématie de la race blanche. Le terme Antifa tient son origine de l'Action antifasciste, un nom employé par des mouvements politiques européens des années 1920 et 1930 qui ont lutté contre les fascistes en Allemagne, en Italie et en Espagne. En réponse à l'importance du néonazisme après la chute du Mur de Berlin, des manifestants antifascistes ont réapparu en Allemagne. Peter Beinart, un journaliste américain, écrit que « à la fin des années 1980 aux États-Unis, des fans de punk appartenant à des mouvances de gauche leur ont emboîté le pas mais sous le nom d'Anti-Racist Action (« Action antiraciste »), pensant que les Américains seraient plus familiers avec la lutte contre le racisme qu'avec celle contre le fascisme ». Le militantisme antifasciste remonte aux années 1920, années durant lesquelles les anti-fascistes ont été impliqués dans des batailles de rue contre les Chemises noires de Benito Mussolini ou celles brunes d'Adolf Hitler, l'Union britannique des fascistes d'Oswald Mosley et des organisations américaines pro-nazies telles que les Amis de la Nouvelle-Allemagne. Bien qu'il n'existe pas de réelle connexion entre les organisations antifascistes, on peut remonter la généalogie de l'Antifa américaine jusqu'à l'Allemagne de Weimar, où fut créé en 1932 le premier groupe décrit comme « antifa », Antifaschistische Aktion, avec la participation du Parti communiste d'Allemagne. Le logo aux deux drapeaux d'Antifaschistische Aktion est le symbole le plus couramment utilisé par l'Antifa américaine, avec le cercle antifasciste aux trois flèches du mouvement social-démocrate Front de fer (créé en 1931 puis dirigé par les sociaux-démocrates). L'Anti-Racist Action, née des mouvements punk et d'une partie du mouvement skinhead de la fin des années 1980, est le précurseur direct de beaucoup, sinon de la plupart des mouvements antifa américains actuels. D'autres groupes antifa ont cependant d'autres ascendances, comme les Baldies de Minneapolis, dans le Minnesota, un groupe formé en 1987, avec l'intention de combattre le néonazisme. Le mouvement Antifa est constitué de groupes autonomes, et n'a donc pas d'organisation formelle. Ces groupes forment des réseaux de soutien, comme le NYC Antifa, ou fonctionnent de façon indépendante. L'organisation de manifestations se fait généralement via les médias sociaux, des sites web et des listes de diffusion. Bien que le nombre d'affiliés aux mouvements Antifa ne puisse être estimé avec précision, le mouvement a pris plus d'ampleur depuis l'élection de Donald Trump : environ 200 groupes, de taille et niveau d'engagement variables, existent actuellement aux États-Unis. Dans une interview accordée à la chaîne de télévision CNN en août 2017, un membre de Rose City Antifa (un groupe de Portland, dans l'Oregon), explique que « les membres de notre groupe viennent de toute la gauche : nous avons des anarchistes, nous avons des socialistes, nous avons même des libéraux et des sociaux-démocrates ». Bien que les militants Antifa puissent pratiquer l'entraide, comme ils le firent après l'ouragan Harvey, ils ont surtout été associés aux démonstrations de violence à l'encontre de la police et des personnes dont les opinions politiques sont jugées nauséabondes. Ils sont généralement perçus comme n'hésitant pas à recourir à des démonstrations de force. Un manuel publié sur It's Going Down, un site anarchiste, met pourtant en garde contre « ceux qui ont seulement envie de se battre ». Il note en outre que « se confronter physiquement aux fascistes est un aspect nécessaire de la lutte anti-fasciste, mais ce n'est pas le seul ni même nécessairement le plus important ». Selon Peter Beinart, les militants Antifa « luttent contre le suprémacisme blanc, non en essayant de changer la politique du gouvernement, mais par l'action directe. Ils essaient d'identifier publiquement les suprémacistes pour les faire licencier ou leur faire perdre leur logement », en plus de « perturber leurs rassemblements, y compris par la force ». Les groupes Antifa ont participé activement aux protestations et manifestations contre l'élection de Donald Trump en 2016. Ils ont également participé aux manifestations de février 2017 à Berkeley contre le porte-parole de l'alt-right Milo Yiannopoulos. Ces manifestations ont attiré l'attention du public, les médias ayant rapporté que les Antifa ont « lancé des cocktails Molotov et brisé des fenêtres » et causé 100 000 $ de dommages. Le 15 juin 2017, des membres d'Antifa se sont joints aux manifestants de l'Evergreen State College, qui s'opposaient à un événement organisé par le Patriot Prayer, un mouvement de droite libérale suspecté de liens avec le suprémacisme blanc. Lors des contre-manifestations au rassemblement « Unir la droite » de Charlottesville en août 2017, les Antifa ont « certainement utilisé des battes et des marqueurs à air comprimé contre les manifestants suprémacistes ». Selon un Antifa interrogé par la journaliste Adele Stan, les battes utilisées par les manifestants antifascistes sont justifiées par la présence de « goon squads » (sortes de groupes mercenaires) dans l'autre camp. Lors de cet événement, des Antifa ont protégé Cornel West et divers membres du clergé de l'attaque de suprémacistes. Cornel West a plus tard déclaré qu'il estimait que les Antifa lui avaient « sauvé la vie ». Selon un militant d'extrême droite, les manifestants Antifa n'étaient pas cantonnés au périmètre qui leur avait été alloué par la ville, mais arpentaient les rues et ont bloqué le passage aux manifestants d'extrême-droite avant de lancer une attaque sur eux avec des masses, des sprays au poivre, des briques, des bâtons et du liquide sale. À Berkeley, le 27 août 2017, une centaine de manifestants Antifa auraient rejoint les 2 000 à 4 000 contre-manifestants présents pour s'opposer à ce qui a été décrit comme une « poignée » de manifestants de l'alt-right et de supporters du président Trump, réunis pour un rally « Say No to Marxism » (« Non au marxisme ») qui avait été annulé pour des raisons de sécurité. Il est décrit que certains militants Antifa ont donné des coups de pied à des manifestants non armés et ont menacé de casser les caméras des journalistes. Le maire de Berkeley Jesse Arreguin a suggéré de classer les Antifa de la ville comme « gang ». Lors de nouvelles contre-manifestations en opposition au rassemblement « Unir la droite » à Charlottesville en août 2018, des Antifas ont invectivé et attaqué des journalistes et des policiers, leur lançant notamment des œufs et des bouteilles d'eau, et en tirant des feux d'artifice dans leur direction. Des journalistes rapportent aussi que des Antifa les ont harcelés pour les empêcher de filmer. Selon la National Public Radio, « ceux qui parlent au nom du mouvement Antifa reconnaissent qu'ils ont parfois des battes et des massues » et leur « méthode repose sur la confrontation ». CNN affirme que les Antifa sont « connus pour causer des dégradations matérielles lors des manifestations ». Scott Crow, un membre de longue date d'un groupe Antifa et impliqué dans l'organisation du mouvement selon CNN, fait valoir que la destruction de la propriété n'est pas une forme de violence. Selon Brian Levin, directeur du Centre pour l'Étude de la Haine et de l'Extrémisme à l'Université d'État de Californie de San Bernardino, les Antifa ont recours à la violence car « ils croient que les élites contrôlent le gouvernement et les médias. Ils ont donc besoin de s'opposer frontalement à ceux qu'ils considèrent comme racistes ». Selon Mark Bray, maître de conférences à l'Institut de recherche sur le genre de Dartmouth et auteur d'Antifa: The Anti-Fascist Handbook (Antifa: Le Manuel des antifascistes), les adhérents au mouvement sont pour la plupart socialistes, anarchistes ou communistes et « refusent de faire appel à la police ou à l'État pour freiner l'avancée du suprémacisme blanc. Ils préconisent à la place l'opposition populaire au fascisme telle que nous avons pu le voir à Charlottesville ». En rapport avec cet ouvrage, Carlos Lozada a déclaré que les groupes Antifa ne respectent pas la liberté d'expression. Selon Bray, l'atteinte à la liberté d'expression « est justifiée par son rôle dans la lutte politique contre le fascisme ». Selon Scott Crow, cette justification se fonde sur le principe de l'action directe : « L'incitation à la haine ne relève pas de la liberté d'expression. Si vous mettez en danger des personnes avec ce que vous dites et les actes que vos paroles impliquent, alors vous n'avez pas le droit de le dire. C'est pour cela que nous allons au conflit, pour les faire taire, parce que nous croyons que les nazis et les fascistes de tout poil ne devraient pas avoir droit à la parole ». En juin 2017, la mouvance Antifa a été rattachée à l'anarchisme par le Département de la sécurité intérieure du New Jersey, qui avec le FBI a classé leurs activités comme terrorisme domestique. Le FBI et le DSI ont également reconnu être incapables d'infiltrer « l'organisation diffuse et décentralisée » de ces groupes. À la suite des violences de Berkeley le 27 août 2017, les actions des Antifa ont fait l'objet de critiques de la part de Républicains, de Démocrates et des commentateurs politiques des médias américains: la chef de l'opposition Nancy Pelosi condamne la violence des militants Antifa à Berkeley dans un communiqué de presse, l'animatrice de talk-show conservatrice et contributrice à Fox News Laura Ingraham a proposé de déclarer le mouvement Antifa comme organisation terroriste, Trevor Noah, humoriste et animateur de The Daily Show, a qualifié l'Antifa de « vegan ISIS » (« Daesh végétalien »). En août 2017, une pétition appelant à ce que les Antifa soient classés par le Pentagone comme une organisation terroriste a été lancée via la plate-forme de la Maison-Blanche We The People. Elle a recueilli plus de 100 000 signatures en trois jours, et par conséquent – en vertu de la politique définie par l'administration Obama – aurait dû recevoir un examen officiel et une réponse par la Maison-Blanche. Avec plus de 300 000 signatures à la fin du mois d'août, c'était la troisième pétition la plus signée de la plate-forme. Toutefois, cette politique n'a pas été poursuivie par l'administration Trump, qui n'a répondu à aucune des pétitions de la plate-forme. L'auteur de la pétition, connu sous le pseudonyme de Microchip, a expliqué à Politico que le but de celle-ci n'était pas nécessairement de provoquer une quelconque action concrète de la part du gouvernement, mais simplement de pousser les conservateurs à la partager et à en débattre. En mai 2020, en réaction aux manifestations faisant suite à la mort de George Floyd, Donald Trump annonce sur Twitter que les États-Unis « désigneront Antifa comme une organisation terroriste ». (…) Les anti-antifas sont les opposants à l'Action Antifasciste. Il ne s'agit pas du nom d'une quelconque organisation. Les anti-antifas sont souvent composés de militants d'extrême droite radicaux tels des néofascistes, néonazis, skinhead d'extrême droite, ainsi que de suprémacistes blancs et noirs. Wikipedia
This whole event should be seen through the context of what it is…an information war. A number of people who go to these protests are looking for fights or to document them. they're all livestreaming. When tensions boil over, it's meant to be ammunition for a culture war. Charlie Warzel (Jun 30, 2019)
It's not 'both sides-ing' to note that both parties…& many of the ppl who cover them (journalists, provacateurs, activists) know what's going on. They know the risks & they know how it can be weaponized. Which is why talking about this like it's a 20th century protest is stupid. Charlie Warzel
But we know, as filmmakers long have, that footage doesn't convey the objective reality of a situation; it reveals certain things and obscures others. Moreover, the meaning of filmed events is entirely open to contestation. The mere fact that Ngo was assaulted doesn't say what the meaning of that assault is, or what the broader context is that's necessary to understand it. The result is a never-ending stream of Rorschach test controversies pushed on social media, in which either the meaning of events on film or even the very facts of what's being depicted are litigated endlessly and tied to our right-versus-left culture war. All forms of antifa violence are problematic," the Anti-Defamation League, a Jewish anti-hate group, writes in its primer on the group. "That said, it is important to reject attempts to claim equivalence between the antifa and the white supremacist groups they oppose." The guide continues: Antifa reject racism but use unacceptable tactics. White supremacists use even more extreme violence to spread their ideologies of hate, to intimidate ethnic minorities, and undermine democratic norms. Right-wing extremists have been one of the largest and most consistent sources of domestic terror incidents in the United States for many years; they have murdered hundreds of people in this country over the last ten years alone. To date, there have not been any known antifa-related murders. Anti-fascism originated in response to early European fascism, and when Mussolini's Blackshirts and Hitler's Brownshirts were ascendant in Europe, various socialist, communist, and anarchist parties and groups emerged to confront them. When I talk about anti-fascism in the book and when we talk about it today, it's really a matter of tracing the sort of historical lineage of revolutionary anti-fascist movements that came from below, from the people, and not from the state. The sort of militant anti-fascism that antifa represents reemerged in postwar Europe in Britain, where fascists had broad rights to organize and demonstrate. You started to see these groups spring up in the 1940s and '50s and '60s and '70s. You saw similar movements in Germany in the '80s around the time the Berlin Wall falls, when a wave of neo-Nazism rolled across the country targeting immigrants. There, as elsewhere, leftist groups emerged as tools of self-defense. The whole point was to stare down these fascist groups in the street and stop them by force if necessary. These groups in the '80s adopted the name antifa, and it eventually spread to the United States in the late '80s and into the '90s. Originally, it was known as the Anti-Racist Action Network. That kind of faded in the mid-2000s; the recent wave we're seeing in the US developed out of it, but has taken on more of the name and the kind of aesthetics of the European movement. (…) The basic principle of antifa is "no platform for fascism." If you ask them, they'll tell you that they believe you have to deny any and all platforms to fascism, no matter how big or small the threat. The original fascist groups that later seized power in Europe started out very small. You cannot, they argue, treat these groups lightly. You need to take them with the utmost seriousness, and the way to prevent them from growing is to prevent them from having even the first step toward becoming normalized in society. (…) Much of what they do does not involve physical confrontation. They also focus on using public opinion to expose white supremacists and raise the social and professional costs of their participation in these groups. They want to see these people fired from their jobs, denounced by their families, marginalized by their communities. But yes, part of what they do is physical confrontation. They view self-defense as necessary in terms of defending communities against white supremacists. They also see this as a preventative action. They look at the history of fascism in Europe and say, "we have to eradicate this problem before it gets any bigger, before it's too late." Sometimes that involves physical confrontation or blocking their marches or whatever the case may be. It's also important to remember that these are self-described revolutionaries. They're anarchists and communists who are way outside the traditional conservative-liberal spectrum. They're not interested in and don't feel constrained by conventional norms. (…) The other thing that's worth clarifying is that anti-fascist groups don't only organize against textbook fascists. There is, first of all, a lot of debate about what constitutes fascism. And it's a legitimate question to ask — where does one draw the line, and how does one see this kind of organizing? Of course, there is no central command for a group like antifa. There is no antifa board of directors telling people where that line is, and so of course different groups will assess different threats as they see fit. But I suppose the question you're raising has to do with the slippery-slope argument, which is that if you start calling everyone a fascist and depriving them of a platform, where does it end? One of the arguments I make in the book is that while analytically that's a conversation worth having, I don't know of any empirical examples of anti-fascists successfully stopping a neo-Nazi group and then moving on to other groups that are not racist but merely to the right. What tends to happen is they disband once they've successfully marginalized or eliminated the local right-wing extremist threat, and then return to what they normally do — organizing unions, doing environmental activism, etc. (…) Whenever we look at the question of causation in history, you can never isolate one variable and make grand or definitive conclusions. So I don't want to overstate any of the causal claims being made here. But Norway is an interesting example. In the '90s, they had a pretty violent neo-Nazi skinhead movement, and the street-level anti-fascist groups there seemed to play a significant role in marginalizing the threat. By the end of '90s it was pretty much defunct, and subsequently there hasn't been a serious fascist [movement] in Norway. Another example you can look at is popular responses to the National Front [a far-right political party formed in Britain in 1967] in the late '70s in Britain. The National Front was pretty huge, and the Anti-Nazi League, through both a combination of militant anti-fascist tactics and also some more popular organizing and electoral strategies, managed to successfully deflate the National Front momentum. One of the most famous moments of that era was the Battle of Lewisham in 1977 where the members of this largely immigrant community physically blocked a big National Front march and that sort of stopped their aggressive efforts to target that community. (…) First, they argue that in Europe you can see that parliamentary democracy did not always stop the advance of fascism and Nazism — and in the cases of both Germany and Italy, Hitler and Mussolini were appointed and gained their power largely through democratic means. When Hitler took his final control through the [1933] Enabling Act, it was approved by parliament. They also say that rational discourse is insufficient on its own because a lot of good arguments were made and a lot of debates were had but ultimately that was insufficient during that period, and so the view that good ideas always prevail over bad ideas isn't very convincing. Their other key point, which probably isn't made enough, is that these are revolutionary leftists. They're not concerned about the fact that fascism targets liberalism. These are self-described revolutionaries. They have no allegiance to liberal democracy, which they believe has failed the marginalized communities they're defending. They're anarchists and communists who are way outside the traditional conservative-liberal spectrum. (…) anti-fascists will concede that most of the time nonviolence is certainly the way to go. Most antifa members believe it's far easier to use nonviolent methods than it is to show up and use direct action methods. But they argue that history shows that it's dangerous to take violence and self-defense off the table. (…) I think the people who showed up in Charlottesville to square off against self-identified neo-Nazis did the world a service, and I applaud them. But when I see antifa showing up at places like UC Berkeley and setting fire to cars and throwing rocks through windows in order to prevent someone like Milo Yiannopoulos from speaking, I think they've gone way too far. Milo isn't a Nazi, and he isn't an actual threat. He's a traveling clown looking to offend social justice warriors. I think that reasonable people can disagree about this. I can't speak for the individuals who committed these political actions, but the general defense is that the rationale for shutting down someone like Milo has to do with the fact that his kind of commentary emboldens actual fascists. The Berkeley administrators issued a statement in advance that they feared he was going to out undocumented students on campus, and previously he had targeted a transgender student at the University of Milwaukee Wisconsin. Antifa regards this as an instigation to violence, and so they feel justified in shutting it down. Again, though, this is much easier to understand when you remember that antifa isn't concerned with free speech or other liberal democratic values. (…) For the most part, these are pan-leftist groups composed of leftists of different stripes. They all seem to have different views of what they think the ideal social order looks like. Some of them are Marxists, some are Leninists, some are social democrats or anarchists. But they cohere around a response to what they perceive as a common threat. (…) As I said before, anti-fascists don't have any allegiance to liberalism, so that's not the question that they are focused on. The question is also how much of a threat do we think white supremacists or neo-Nazis pose, both in a literal or immediate sense but also in terms of their ability to influence broader discourses or even the Trump administration. I believe that for people who are feeling the worst repercussions of this, they are already experiencing a kind of illiberalism in terms of their lack of access to the kinds of freedoms that liberalism promotes and tries to aspire to; and so for me, that's more of a focus, in terms of trying to mitigate those kinds of problems, than the fears of people who, prior to Trump, thought that everything was fine in the US. (…) The first thing to point out is that being part of one of these groups is a huge time commitment, and the vetting process that these groups have for bringing in new people is very strenuous. You have to really commit — it's basically like a second job. This limits the number of people that are going to be willing to put their time into it. I don't think the antifa movement is going to explode as much as some do. But I do think that antifa can influence where leftist politics in America is going. They are aggressive, loud, and fiercely committed. They're having a wider influence on the radical left in this country, particularly on campuses and with other groups like Black Lives Matter. But I don't want to overstate antifa's role in these shifts. (…) they don't care about the Democratic Party. (…) Will a lot of people see antifa and their methods as a poor reflection of the left? Absolutely. But I also think that these are not people who were going to vote Democrat anyway. If you read the news or pay attention to what's happening, you know that Nancy Pelosi has nothing to do with antifa. This group loathes the Democratic Party, and they don't hide that. So anyone who blames the Democrats for antifa is likely already disposed to vote Republican anyway. Mark Bray
The lack of formal structure and leadership doesn't mean antifa is unorganized. Individual activists often issue "calls for action" on social media, urging like-minded people to join them in the streets. The rallying cry is boosted by anarchists, socialists, social-justice activists, far-left nonprofits, clergy and others—some of whom call themselves antifa and some not. Turnout at protests or rallies is spontaneous, and to the extent that there are antifa groups, they're small and intimate. "The phrase that leftists use is 'affinity groups,' " says Mark Bray, author of "Antifa: The Anti-Fascist Handbook" a sympathetic history. "They are basically people who know each other well and can plan to attend actions together and sometimes will have a division of tasks." It's no coincidence that many antifa demonstrations occur at police stations and courthouses. Antifa generally "refuses to put faith in the courts or the police to stop the far right," Mr. Bray says. "Part of the reason for that is a kind of radical critique of the system as being a fertile ground for fascism to grow." Instead of seeking legal redress, antifa activists embrace what they euphemistically describe as a "diversity of tactics." (…) Not all antifa adherents engage in violence, but they universally refuse to disavow it. Other antifa tactics include the heckler's veto and doxxing—publicizing information about opponents' identity in the hope that they will lose their jobs or suffer other social consequences. Who's funding antifa? "The question, honestly, is silly, because it's based on the assumption that there's a whole lot of expensive things that require funding," says George Ciccariello-Maher, a self-professed supporter of antifa and author of the forthcoming "A World Without Police." Instead, "it's just people showing up" and participating in "a shoestring operation." It doesn't cost much to print posters, and activists can rent a U-Haul and drop off a load of protest supplies for a couple of hundred dollars. The little fund-raising that is done is usually crowd-sourced, both Messrs. Bray and Ciccariello-Maher say. Supporters of far-left protests make contributions through GoFundMe to bail-out funds or legal-defense funds for those arrested, and more-established progressive groups sometimes help promote these efforts. In June, Kamala Harris tweeted in support of the Minnesota Freedom Fund, and Reuters reported that at least 13 Biden staffers gave to it. (…) Antifa's complexity was part of what Federal Bureau of Investigation Director Chris Wray tried to explain during the congressional testimony Mr. Biden cited in the debate. "Antifa is a real thing. It is not a fiction," Mr. Wray said. "Trying to put a lot of these things into nice, neat, clean buckets" is "a bit of a challenge, because one of the things that we see more and more in the counterterrorism spaces [is] people who assemble together in some kind of mishmash, a bunch of different ideologies. All—we sometimes refer to it as almost like a salad bar of ideologies, a little bit of this, a little bit of that, and what they're really about is the violence." Mr. Wray vowed that "we are not going to stand for the violence" and said the FBI is investigating "anarchist violent extremists" and "their funding, their tactics, the logistics, their supply chains." Antifa's lack of a central structure is what makes it effective at imposing disorder on American cities. Without leadership, no one can moderate the movement or prevent a protest from becoming a riot. If antifa were a conventional organization, the government could cripple it by bringing criminal charges against its leaders and financial backers. Instead, it can only prosecute low-level activists who commit street crimes. Even that often proves difficult, since antifa has adopted a "black bloc" uniform that makes it difficult to tell rioters apart. Instead of a hierarchy, law enforcement is now contending with a hydra. Jillian Kay Melchior
I think we should classify them as a gang. They come dressed in uniforms. They have weapons, almost like a militia, and I think we need to think about that in terms of our law enforcement approach. I think we are going to have to think 'big picture' about what is the strategy for how we are going to deal with these violent elements on the left as well. We also need to hold accountable and encourage people not to associate with these extremists because it empowers them and gives them cover. Berkeley Mayor Jesse Arreguin
Under California law, a gang is defined as an organization of at least three persons, with a common name, or identifying mark or symbol, which engages in criminal activity. Criminals who commit offenses for gangs can face tougher sentences in the state. Newsweek
Attention, un extrémisme peut en cacher un autre !
Alors qu'au lendemain d'un premier débat présidentiel américain …
Nos médias nous bassinent d'articles à charge sur un groupuscule nationaliste américain …
Fondé il y a quatre ans à New York par un hipster canado-britannique et cofondateur du magazine « Vice », un certain Gavin McInnes, mais dirigé aujourd'hui par un Afro-cubain …
Auquel aurait prétendument apporté son soutien un président américain …
Qui a par ailleurs maintes fois dénoncé le racisme des néonazis et suprémacistes blancs …
Auxquels nos médias assimilent tous les groupes nationalistes …
Tout en célébrant comme « antiracisme » le racisme inversé des Black Lives Matter …
Et qu'après des semaines de confinement, de casse et d'émeutes – et de refus de l'aide fédérale dont elle se plaint aujourd'hui de ne pas avoir reçu – la plus grande ville américaine se retrouve au bord du gouffre financier …
Pendant que chez nous sur une radio publique, un sociologue appelle ouvertement à la censure des pensées « injustes et impures » …
Comment ne pas voir ….
Sans compter l'extrême corruption d'une presse qui depuis quatre ans non seulement instruit et conduit à charge uniquement un véritable procès de Moscou permanent pour délégitimer par tous les moyens, faux dossiers du FBI compris, l'élu des « deplorables …
Mais se prépare avec une élection par correspondance (avec le vote-harvesting) – où certains états ont déjà prévu de comptabiliser les envois jusqu'à deux semaines après le vote officiel ! – à torpiller la prochaine élection et, si le président sortant arrive à passer toutes ces embûches, la totalité de son prochain mandat …
L'incroyable hypocrisie de la gauche et des médias en général là-bas comme ici …
Qui font totalement l'impasse sur les violences, nettement plus coûteuses en termes de dégâts matériels, générées par l'extrême gauche des antifas et BLM …
Quand à l'instar d'un Biden, bien loin de la condamnation que le modérateur du débat s'est bien gardé de lui demander, ils ne les réduisent pas à une « idée » …
De la part de groupuscules qui comme le suggérait il y a trois ans le maire de Berkeley …
Ont toutes les caractéristiques de gangs …
D'où aussi le risque comme semblent l'indiquer sa remontée dans les sondages des minorités noires et hispaniques …
De renforcer « l'éléphant nécessaire dans le magasin de porcelaine poussiéreux de la politique » qu'a depuis le début été Trump ?
BERKELEY (CBS SF) — Mayor of Berkeley Jesse Arreguin on Monday said it is time to confront the violent extremism on the left by treating black-clad Antifa protesters as a gang.
A large number of masked Antifa activists were seen jumping the barriers at a largely peaceful demonstration in Berkeley's Martin Luther King Civic Center Park on Sunday.
Some began attacking Trump supporters at the rally.
"I think we should classify them as a gang," said Arreguin. "They come dressed in uniforms. They have weapons, almost like a militia and I think we need to think about that in terms of our law enforcement approach."
Arreguin said that while he does not support the far right, it was time to draw the line on the left as well, especially on the black-clad activists who showed up in force and took over both the protests and the park, and played a part in Sunday's violent clashes.
"I think we are going to have to think 'big picture' about what is the strategy for how we are going to deal with these violent elements on the left as well," said the mayor.
The mayor said it was also time for the non-violent protesters to take a stand.
"We also need to hold accountable and encourage people not to associate with these extremists because it empowers them and gives them cover," said Arreguin.
On Monday, protest organizers defended Antifa's presence.
"White supremacists and fascists are not welcome. And if the state is not going to protect us — and if they do not — then we are going to protect ourselves and welcome those who stand with us," said Sara Kershner with the National Lawyers Guild.
KPIX 5 news crews observed that most of the conservative demonstrators in the park were Trump supporters who repeatedly denounced Nazis and racists.
And while it didn't look good, the mayor also praised Berkeley police for holding back and ceding the park to the anarchists when the group jumped the barriers.
"Black Bloc was trying to provoke the police," said Arreguin. "I think some of the more conservative protesters had already left or had been escorted out."
When asked what he would say to a Trump supporter who was chased down the street, the mayor replied, "It's unacceptable. Anyone who was injured… it's completely unacceptable and we are going to be looking at video and identifying people."
In the wake of Charlottesville and Sunday's troubles in Berkeley, the mayor also called on UC Berkeley to call off next month's Free Speech Week featuring Milo Yiannopoulos.
It was an appearance by Yiannopoulos in February that triggered a riot in Sproul Plaza on campus.
"I believe that is the right thing to do," said Arreguin. "And if they don't do that, then they need to work with the city and potentially assist the city through resources to be able to adequately police what we know is going to be a large protest that will spill out onto the city streets."
Voir aussi:
What is antifa? "An idea, not an organization," Joe Biden said during Tuesday's debate. "When a bat hits you over the head, that's not an idea," President Trump countered. "Antifa is a dangerous, radical group." Both men are right—Mr. Biden that antifa is foremost an ideology, and Mr. Trump about its propensity for violence.
Some adherents I've interviewed describe antifa as a radical leftist political affiliation or movement. They pride themselves on being leaderless and not hierarchical, and "membership" is more a matter of self-profession than enlistment. The core belief is a duty to oppose "fascists," "bigots" and the "alt-right," though these terms are seldom defined. Some adherents fall back on a definist fallacy: Antifa is short for "antifascist," so anyone who doesn't support it must be pro-fascist.
The lack of formal structure and leadership doesn't mean antifa is unorganized. Individual activists often issue "calls for action" on social media, urging like-minded people to join them in the streets. The rallying cry is boosted by anarchists, socialists, social-justice activists, far-left nonprofits, clergy and others—some of whom call themselves antifa and some not. Turnout at protests or rallies is spontaneous, and to the extent that there are antifa groups, they're small and intimate. "The phrase that leftists use is 'affinity groups,' " says Mark Bray, author of "Antifa: The Anti-Fascist Handbook" a sympathetic history. "They are basically people who know each other well and can plan to attend actions together and sometimes will have a division of tasks."
It's no coincidence that many antifa demonstrations occur at police stations and courthouses. Antifa generally "refuses to put faith in the courts or the police to stop the far right," Mr. Bray says. "Part of the reason for that is a kind of radical critique of the system as being a fertile ground for fascism to grow." Instead of seeking legal redress, antifa activists embrace what they euphemistically describe as a "diversity of tactics."
Who's funding antifa? "The question, honestly, is silly, because it's based on the assumption that there's a whole lot of expensive things that require funding," says George Ciccariello-Maher, a self-professed supporter of antifa and author of the forthcoming "A World Without Police." Instead, "it's just people showing up" and participating in "a shoestring operation." It doesn't cost much to print posters, and activists can rent a U-Haul and drop off a load of protest supplies for a couple of hundred dollars.
The little fund-raising that is done is usually crowd-sourced, both Messrs. Bray and Ciccariello-Maher say. Supporters of far-left protests make contributions through GoFundMe to bail-out funds or legal-defense funds for those arrested, and more-established progressive groups sometimes help promote these efforts. In June, Kamala Harris tweeted in support of the Minnesota Freedom Fund, and Reuters reported that at least 13 Biden staffers gave to it.
Some conservatives have claimed George Soros funds antifa, a suggestion Mr. Bray finds laughable: "First of all, these are radical anticapitalists who would not accept an offer of funds from a billionaire. And I don't know of any billionaires who want to fund revolutionary anticapitalists anyway." Laura Silber, chief communications officer of the Open Society Foundations, says that while Mr. Soros and his group supports the right to peaceful protest, "we abhor violence of any kind" and "we do not now nor have we ever funded 'antifa.' "
Antifa's complexity was part of what Federal Bureau of Investigation Director Chris Wray tried to explain during the congressional testimony Mr. Biden cited in the debate. "Antifa is a real thing. It is not a fiction," Mr. Wray said. "Trying to put a lot of these things into nice, neat, clean buckets" is "a bit of a challenge, because one of the things that we see more and more in the counterterrorism spaces [is] people who assemble together in some kind of mishmash, a bunch of different ideologies. All—we sometimes refer to it as almost like a salad bar of ideologies, a little bit of this, a little bit of that, and what they're really about is the violence." Mr. Wray vowed that "we are not going to stand for the violence" and said the FBI is investigating "anarchist violent extremists" and "their funding, their tactics, the logistics, their supply chains."
Antifa's lack of a central structure is what makes it effective at imposing disorder on American cities. Without leadership, no one can moderate the movement or prevent a protest from becoming a riot. If antifa were a conventional organization, the government could cripple it by bringing criminal charges against its leaders and financial backers. Instead, it can only prosecute low-level activists who commit street crimes. Even that often proves difficult, since antifa has adopted a "black bloc" uniform that makes it difficult to tell rioters apart. Instead of a hierarchy, law enforcement is now contending with a hydra.
Ms. Melchior is an editorial page writer for the Journal.
Voir également:
"Insurrectionary anarchists" have been protesting for racial justice all summer. Some Black leaders wish they would go home.
Farah Stockman
Ms. Stockman is a member of the editorial board.
The New York Times
On the last Sunday in May, Jeremy Lee Quinn, a furloughed photographer in Santa Monica, Calif., was snapping photos of suburban moms kneeling at a Black Lives Matter protest when a friend alerted him to a more dramatic subject: looting at a shoe store about a mile away.
He arrived to find young people pouring out of the store, shoeboxes under their arms. But there was something odd about the scene. A group of men, dressed entirely in black, milled around nearby, like supervisors. One wore a creepy rubber Halloween mask.
The next day, Mr. Quinn took pictures of another store being looted. Again, he noticed something strange. A white man, clad in black, had broken the window with a crowbar, but walked away without taking a thing.
Mr. Quinn began studying footage of looting from around the country and saw the same black outfits and, in some cases, the same masks. He decided to go to a protest dressed like that himself, to figure out what was really going on. He expected to find white supremacists who wanted to help re-elect President Trump by stoking fear of Black people. What he discovered instead were true believers in "insurrectionary anarchism."
To better understand them, Mr. Quinn, a 40-something theater student who worked at Univision until the pandemic, has spent the past four months marching with "black bloc" anarchists in half a dozen cities across the country, chronicling the experience on his website, Public Report.
He says he respects the idealistic goal of a hierarchy-free society that anarchists embrace, but grew increasingly uncomfortable with the tactics used by some anarchists, which he feared would set off a backlash that could help get President Trump re-elected. In Portland, Ore., he marched with people who shot fireworks at the federal court building. In Washington, he marched with protesters who harassed diners.
Mr. Quinn discovered a thorny truth about the mayhem that unfolded in the wake of the police killing of George Floyd, an unarmed Black man in Minneapolis. It wasn't mayhem at all.
While talking heads on television routinely described it as a spontaneous eruption of anger at racial injustice, it was strategically planned, facilitated and advertised on social media by anarchists who believed that their actions advanced the cause of racial justice. In some cities, they were a fringe element, quickly expelled by peaceful organizers. But in Washington, Portland and Seattle they have attracted a "cultlike energy," Mr. Quinn told me.
Don't take just Mr. Quinn's word for it. Take the word of the anarchists themselves, who lay out the strategy in Crimethinc, an anarchist publication: Black-clad figures break windows, set fires, vandalize police cars, then melt back into the crowd of peaceful protesters. When the police respond by brutalizing innocent demonstrators with tear gas, rubber bullets and rough arrests, the public's disdain for law enforcement grows. It's Asymmetric Warfare 101.
An anarchist podcast called "The Ex-Worker" explains that while some anarchists believe in pacifist civil disobedience inspired by Mohandas Gandhi, others advocate using crimes like arson and shoplifting to wear down the capitalist system. According to "The Ex-Worker," the term "insurrectionary anarchist" dates back at least to the Spanish Civil War and its aftermath, when opponents of the fascist leader Francisco Franco took "direct action" against his regime, including assassinating policemen and robbing banks.
If that is not enough to convince you that there's a method to the madness, check out the new report by Rutgers researchers that documents the "systematic, online mobilization of violence that was planned, coordinated (in real time) and celebrated by explicitly violent anarcho-socialist networks that rode on the coattails of peaceful protest," according to its co-author Pamela Paresky. She said some anarchist social media accounts had grown 300-fold since May, to hundreds of thousands of followers.
"The ability to continue to spread and to eventually bring more violence, including a violent insurgency, relies on the ability to hide in plain sight — to be confused with legitimate protests, and for media and the public to minimize the threat," Dr. Paresky told me.
Her report will almost certainly catch the attention of conservative media and William Barr's Department of Justice, which recently declared New York, Portland and Seattle "anarchist jurisdictions," a widely mocked designation accompanied by the threat of withholding federal funds.
There's an even thornier truth that few people seem to want to talk about: Anarchy got results.
Don't get me wrong. My heart broke for the people in Minneapolis who lost buildings to arson and looting. Migizi, a Native American nonprofit in Minneapolis, raised more than $1 million to buy and renovate a place where Native American teenagers could learn about their culture — only to watch it go up in flames, alongside dozens of others, including a police station. It can take years to build a building — and only one night to burn it down.
And yet, I had to admit that the scale of destruction caught the media's attention in a way that peaceful protests hadn't. How many articles would I have written about a peaceful march? How many months would Mr. Quinn have spent investigating suburban moms kneeling? That's on us.
While I feared that the looting and arson would derail the urgent demands for racial justice and bring condemnation, I was wrong, at least in the short term. Support for Black Lives Matter soared. Corporations opened their wallets. It was as if the nation rallied behind peaceful Black organizers after it saw the alternative, like whites who flocked to the Rev. Dr. Martin Luther King Jr. after they got a glimpse of Malcolm X.
But as the protests continue, support has flagged. The percentage of people who say they support the Black Lives Matter movement has dropped from 67 percent in June to 55 percent, according to a recent Pew poll.
"Insurrectionary anarchy" brings diminishing returns, especially as anarchists complicate life for those working within the system to halt police violence.
In Louisville, Ky., Attica Scott, a Black state representative who sponsored a police reform bill, was arrested last week and charged with felony rioting after someone threw a road flare inside a library.
In Portland, Jo Ann Hardesty, an activist turned city councilor, has pushed for the creation of a pilot program of unarmed street responders to handle mental illness and homelessness, a practical step to help protect populations that experience violence at the hands of police. Yet Ms. Hardesty is shouted down at protests by anarchists who want to abolish the police, not merely reform or defund them.
"As a Black woman who has been working on this for 30 years, to have young white activists who have just discovered that Black lives matter yelling at me that I'm not doing enough for Black people — it's kind of ironic, is what it is," Ms. Hardesty told me.
In Seattle, Andrè Taylor, a Black man who lost his brother to police violence in 2016, helped change state law that made it nearly impossible to prosecute officers for killing civilians. But he has been branded a "pig cop" by young anarchists because his nonprofit organization receives funds from the city, and because he cooperates with the police.
"When they say, 'You are working with the police,' I say, 'I have worked with police and I will continue to work for reform,'" Mr. Taylor told me. "Remember, I lost a brother."
Black people get shot for doing ordinary law-abiding things. They don't have the luxury of anarchy, he told me.
That's the thing about "insurrectionary anarchists." They make fickle allies. If they help you get into power, they will try to oust you the following day, since power is what they are against. Many of them don't even vote. They are experts at unraveling an old order but considerably less skilled at building a new one. That's why, even after more than 100 days of protest in Portland, activists do not agree on a set of common policy goals.
Even some anarchists admit as much.
"We are not sure if the socialist, communist, democratic or even anarchist utopia is possible," a voice on "The Ex-Worker" podcast intones. "Rather, some insurrectionary anarchists believe that the meaning of being an anarchist lies in the struggle itself and what that struggle reveals."
In other words, it's not really about George Floyd or Black lives, but insurrection for insurrection's sake.
Voir de même:
Since 1907, Portland, Oregon, has hosted an annual Rose Festival. Since 2007, the festival had included a parade down 82nd Avenue. Since 2013, the Republican Party of Multnomah County, which includes Portland, had taken part. This April, all of that changed.
In the days leading up to the planned parade, a group called the Direct Action Alliance declared, "Fascists plan to march through the streets," and warned, "Nazis will not march through Portland unopposed." The alliance said it didn't object to the Multnomah GOP itself, but to "fascists" who planned to infiltrate its ranks. Yet it also denounced marchers with "Trump flags" and "red maga hats" who could "normalize support for an orange man who bragged about sexually harassing women and who is waging a war of hate, racism and prejudice." A second group, Oregon Students Empowered, created a Facebook page called "Shut down fascism! No nazis in Portland!"
Next, the parade's organizers received an anonymous email warning that if "Trump supporters" and others who promote "hateful rhetoric" marched, "we will have two hundred or more people rush into the parade … and drag and push those people out." When Portland police said they lacked the resources to provide adequate security, the organizers canceled the parade. It was a sign of things to come.
For progressives, Donald Trump is not just another Republican president. Seventy-six percent of Democrats, according to a Suffolk poll from last September, consider him a racist. Last March, according to a YouGov survey, 71 percent of Democrats agreed that his campaign contained "fascist undertones." All of which raises a question that is likely to bedevil progressives for years to come: If you believe the president of the United States is leading a racist, fascist movement that threatens the rights, if not the lives, of vulnerable minorities, how far are you willing to go to stop it?In Washington, D.C., the response to that question centers on how members of Congress can oppose Trump's agenda, on how Democrats can retake the House of Representatives, and on how and when to push for impeachment. But in the country at large, some militant leftists are offering a very different answer. On Inauguration Day, a masked activist punched the white-supremacist leader Richard Spencer. In February, protesters violently disrupted UC Berkeley's plans to host a speech by Milo Yiannopoulos, a former Breitbart.com editor. In March, protesters pushed and shoved the controversial conservative political scientist Charles Murray when he spoke at Middlebury College, in Vermont.As far-flung as these incidents were, they have something crucial in common. Like the organizations that opposed the Multnomah County Republican Party's participation in the 82nd Avenue of Roses Parade, these activists appear to be linked to a movement called "antifa," which is short for antifascist or Anti-Fascist Action. The movement's secrecy makes definitively cataloging its activities difficult, but this much is certain: Antifa's power is growing. And how the rest of the activist left responds will help define its moral character in the Trump age.

Antifa traces its roots to the 1920s and '30s, when militant leftists battled fascists in the streets of Germany, Italy, and Spain. When fascism withered after World War II, antifa did too. But in the '70s and '80s, neo-Nazi skinheads began to infiltrate Britain's punk scene. After the Berlin Wall fell, neo-Nazism also gained prominence in Germany. In response, a cadre of young leftists, including many anarchists and punk fans, revived the tradition of street-level antifascism.

In the late '80s, left-wing punk fans in the United States began following suit, though they initially called their groups Anti-Racist Action, on the theory that Americans would be more familiar with fighting racism than fascism. According to Mark Bray, the author of the forthcoming Antifa: The Anti-Fascist Handbook, these activists toured with popular alternative bands in the '90s, trying to ensure that neo-Nazis did not recruit their fans. In 2002, they disrupted a speech by the head of the World Church of the Creator, a white-supremacist group in Pennsylvania; 25 people were arrested in the resulting brawl.
By the 2000s, as the internet facilitated more transatlantic dialogue, some American activists had adopted the name antifa. But even on the militant left, the movement didn't occupy the spotlight. To most left-wing activists during the Clinton, Bush, and Obama years, deregulated global capitalism seemed like a greater threat than fascism.Trump has changed that. For antifa, the result has been explosive growth. According to NYC Antifa, the group's Twitter following nearly quadrupled in the first three weeks of January alone. (By summer, it exceeded 15,000.) Trump's rise has also bred a new sympathy for antifa among some on the mainstream left. "Suddenly," noted the antifa-aligned journal It's Going Down, "anarchists and antifa, who have been demonized and sidelined by the wider Left have been hearing from liberals and Leftists, 'you've been right all along.' " An article in The Nation argued that "to call Trumpism fascist" is to realize that it is "not well combated or contained by standard liberal appeals to reason." The radical left, it said, offers "practical and serious responses in this political moment."Those responses sometimes spill blood. Since antifa is heavily composed of anarchists, its activists place little faith in the state, which they consider complicit in fascism and racism. They prefer direct action: They pressure venues to deny white supremacists space to meet. They pressure employers to fire them and landlords to evict them. And when people they deem racists and fascists manage to assemble, antifa's partisans try to break up their gatherings, including by force.Such tactics have elicited substantial support from the mainstream left. When the masked antifa activist was filmed assaulting Spencer on Inauguration Day, another piece in The Nation described his punch as an act of "kinetic beauty." Slate ran an approving article about a humorous piano ballad that glorified the assault. Twitter was inundated with viral versions of the video set to different songs, prompting the former Obama speechwriter Jon Favreau to tweet, "I don't care how many different songs you set Richard Spencer being punched to, I'll laugh at every one."The violence is not directed only at avowed racists like Spencer: In June of last year, demonstrators—at least some of whom were associated with antifa—punched and threw eggs at people exiting a Trump rally in San Jose, California. An article in It's Going Down celebrated the "righteous beatings."Antifascists call such actions defensive. Hate speech against vulnerable minorities, they argue, leads to violence against vulnerable minorities. But Trump supporters and white nationalists see antifa's attacks as an assault on their right to freely assemble, which they in turn seek to reassert. The result is a level of sustained political street warfare not seen in the U.S. since the 1960s. A few weeks after the attacks in San Jose, for instance, a white-supremacist leader announced that he would host a march in Sacramento to protest the attacks at Trump rallies. Anti-Fascist Action Sacramento called for a counterdemonstration; in the end, at least 10 people were stabbed.
A similar cycle has played out at UC Berkeley. In February, masked antifascists broke store windows and hurled Molotov cocktails and rocks at police during a rally against the planned speech by Yiannopoulos. After the university canceled the speech out of what it called "concern for public safety," white nationalists announced a "March on Berkeley" in support of "free speech." At that rally, a 41-year-old man named Kyle Chapman, who was wearing a baseball helmet, ski goggles, shin guards, and a mask, smashed an antifa activist over the head with a wooden post. Suddenly, Trump supporters had a viral video of their own. A far-right crowdfunding site soon raised more than $80,000 for Chapman's legal defense. (In January, the same site had offered a substantial reward for the identity of the antifascist who had punched Spencer.) A politicized fight culture is emerging, fueled by cheerleaders on both sides. As James Anderson, an editor at It's Going Down, told Vice, "This shit is fun."

Portland offers perhaps the clearest glimpse of where all of this can lead. The Pacific Northwest has long attracted white supremacists, who have seen it as a haven from America's multiracial East and South. In 1857, Oregon (then a federal territory) banned African Americans from living there. By the 1920s, it boasted the highest Ku Klux Klan membership rate of any state.

In 1988, neo-Nazis in Portland killed an Ethiopian immigrant with a baseball bat. Shortly thereafter, notes Alex Reid Ross, a lecturer at Portland State University and the author of Against the Fascist Creep, anti-Nazi skinheads formed a chapter of Skinheads Against Racial Prejudice. Before long, the city also had an Anti-Racist Action group.

Now, in the Trump era, Portland has become a bastion of antifascist militancy. Masked protesters smashed store windows during multiday demonstrations following Trump's election. In early April, antifa activists threw smoke bombs into a "Rally for Trump and Freedom" in the Portland suburb of Vancouver, Washington. A local paper said the ensuing melee resembled a mosh pit.

When antifascists forced the cancellation of the 82nd Avenue of Roses Parade, Trump supporters responded with a "March for Free Speech." Among those who attended was Jeremy Christian, a burly ex-con draped in an American flag, who uttered racial slurs and made Nazi salutes. A few weeks later, on May 25, a man believed to be Christian was filmed calling antifa "a bunch of punk bitches."

The next day, Christian boarded a light-rail train and began yelling that "colored people" were ruining the city. He fixed his attention on two teenage girls, one African American and the other wearing a hijab, and told them "to go back to Saudi Arabia" or "kill themselves." As the girls retreated to the back of the train, three men interposed themselves between Christian and his targets. "Please," one said, "get off this train." Christian stabbed all three. One bled to death on the train. One was declared dead at a local hospital. One survived.
The cycle continued. Nine days after the attack, on June 4, Trump supporters hosted another Portland rally, this one featuring Chapman, who had gained fame with his assault on the antifascist in Berkeley. Antifa activists threw bricks until the police dispersed them with stun grenades and tear gas.What's eroding in Portland is the quality Max Weber considered essential to a functioning state: a monopoly on legitimate violence. As members of a largely anarchist movement, antifascists don't want the government to stop white supremacists from gathering. They want to do so themselves, rendering the government impotent. With help from other left-wing activists, they're already having some success at disrupting government. Demonstrators have interrupted so many city-council meetings that in February, the council met behind locked doors. In February and March, activists protesting police violence and the city's investments in the Dakota Access Pipeline hounded Mayor Ted Wheeler so persistently at his home that he took refuge in a hotel. The fateful email to parade organizers warned, "The police cannot stop us from shutting down roads."All of this fuels the fears of Trump supporters, who suspect that liberal bastions are refusing to protect their right to free speech. Joey Gibson, a Trump supporter who organized the June 4 Portland rally, told me that his "biggest pet peeve is when mayors have police stand down … They don't want conservatives to be coming together and speaking." To provide security at the rally, Gibson brought in a far-right militia called the Oath Keepers. In late June, James Buchal, the chair of the Multnomah County Republican Party, announced that it too would use militia members for security, because "volunteers don't feel safe on the streets of Portland."Antifa believes it is pursuing the opposite of authoritarianism. Many of its activists oppose the very notion of a centralized state. But in the name of protecting the vulnerable, antifascists have granted themselves the authority to decide which Americans may publicly assemble and which may not. That authority rests on no democratic foundation. Unlike the politicians they revile, the men and women of antifa cannot be voted out of office. Generally, they don't even disclose their names.Antifa's perceived legitimacy is inversely correlated with the government's. Which is why, in the Trump era, the movement is growing like never before. As the president derides and subverts liberal-democratic norms, progressives face a choice. They can recommit to the rules of fair play, and try to limit the president's corrosive effect, though they will often fail. Or they can, in revulsion or fear or righteous rage, try to deny racists and Trump supporters their political rights. From Middlebury to Berkeley to Portland, the latter approach is on the rise, especially among young people.Revulsion, fear, and rage are understandable. But one thing is clear. The people preventing Republicans from safely assembling on the streets of Portland may consider themselves fierce opponents of the authoritarianism growing on the American right. In truth, however, they are its unlikeliest allies.
Peter Beinart is a contributing writer at The Atlantic and a professor of journalism and political science at the City University of New York.
Voir de plus:
Black professor insists 'Proud Boys aren't white supremacists' as Trump takes flak
Valerie Richardson
The Washington Times
September 30, 2020
It turns out not everybody believes the Proud Boys are white supremacists, including a prominent Black professor at a historically Black university.
Wilfred Reilly, associate professor of political science at Kentucky State University, said Wednesday that "the Proud Boys aren't white supremacists," describing the right-wing group's beliefs as "Western chauvinist" and noting that their international chairman, Enrique Tarrio, is Black.
"Gotta say: the Proud Boys aren't white supremacists," tweeted Mr. Reilly, author of "Hate Crime Hoax."
Mr. Reilly said that about 10% to 20% of Proud Boys activists are people of color, a diverse racial composition that is "extremely well-known in law enforcement," based on his research.
"
Enrique Tarrio
, their overall leader, is a Black Cuban dude. The Proud Boys explicitly say they're not racist," Mr. Reilly told The Washington Times. "They are an openly right-leaning group and they'll openly fight you — they don't deny any of this — but saying they're White supremacist: If you're talking about a group of people more than 10% people of color and headed by an Afro-Latino guy, that doesn't make sense.
Democratic presidential nominee Joseph R. Biden told reporters Wednesday: "My message to the Proud Boys and every other White supremacist group is: cease and desist. That's not who we are."
White House spokeswoman Alysa Farah pushed back on the criticism, saying, "I don't think there's anything to clarify. He's told them to stand back."
Black Trump supporter Melissa Tate also challenged the "white supremacist" label, posting a video in which she and Beverly Beatty said that the Proud Boys helped provide security for them at a Christian prayer event.
"STOP THE LIES," tweeted Ms. Tate, who has 440,700 followers. "Proud Boys are NOT White Supremacist. They are Christian men many of them hispanic & some black."
Added Michael Burkes, who has 236,700 followers on his "Trump's Black Grandson" account: "The Proud Boys aren't the ones calling me a 'Coon' so they're alright with me."Proud Boys, founded in 2016 by Gavin McInnes, is listed as a hate group by the Southern Poverty Law Center. Mr. McInnes has sued to have the designation removed.
"We're a drinking club with a patriot problem," Mr. Tarrio told CNN at a Sept. 26 rally in Portland. "As Proud Boys, I think our main objective is to defend the West."
After the debate, Mr. Tarrio insisted the group was not racist, saying that Mr. Trump "did an excellent job and was asked a VERY pointed question. The question was in reference to WHITE SUPREMACY…which we are not."
Although I am excited about our mention on the debate stage…

I am not taking this as a direct endorsement from the President. He did an excellent job and was asked a VERY pointed question. The question was in reference to WHITE SUPREMACY…which we are not.

1/2

— Enrique Tarrio (@enrique_tarrio) September 30, 2020
Proud Boys, which describes its members as "Western chauvinists who refuse to apologize for creating the modern world," have clashed repeatedly with Antifa in Portland.
The Oregon Justice Resource Center filed a lawsuit last week against the Proud Boys, alleging that four counter-protesters were injured by Proud Boys activists wielding paint-ball guns and bear mace during an Aug. 22 melee in Portland.
"The Proud Boys represent an unconventional strain of American right-wing extremism," said the Anti-Defamation League on its website. "While the group can be described as violent, nationalistic, Islamophobic, transphobic and misogynistic, its members represent a range of ethnic backgrounds, and its leaders vehemently protest any allegations of racism."
Mr. McInnes, who left the group in 2018, has been banned from most social-media platforms for his anti-Semitic statements, including a video called "Ten Things I Hate About Jews," which he later changed to "Ten Things I Hate About Israel."
Supporters of the Proud Boys include right-wing pundits Ann Coulter and Michelle Malkin, as well as former Republican consultant and convicted felon Roger Stone, whose 2019 sentence was later commuted by Mr. Trump.
During the Tuesday debate moderated by Fox News host Chris Wallace, Mr. Trump was asked if he would be willing to tell white supremacists and militia groups to "stand down and not add to the violence in a number of these cities," referring to the ongoing protests and rioting.
"Sure, I'm willing to, but I would say almost everything I see is from the left wing, not from the right wing," Mr. Trump said. "I'm willing to do anything. I want to see peace."
Mr. Wallace said, "Then do it, sir." Mr. Trump said him to "give me a name," and Mr. Biden said, "Proud Boys."
"Proud Boys — stand back and stand by," Mr. Trump said. "But I'll tell you what. I'll tell you what. Somebody's got to do something about Antifa and the left because this is not a right-wing problem."
He challenged Mr. Biden to condemn Antifa, to which Mr. Biden replied, "Antifa is an idea, not an organization." Mr. Trump replied, "Oh, you've got to be kidding."
Blexit founder Candace Owens asked why Mr. Biden was not asked to condemn Antifa, tweeting, "Unbelievable. Every person in America knows these riots are being orchestrated by black lives matter and Antifa."
"Chris Wallace asks the President to condemn white supremacists but did not think to ask Joe Biden to condemn Antifa or BLM," she added.
In his Tuesday press conference, Donald Trump talked at length about what he called "the alt left." White supremacists, he claimed, weren't the only people in Charlottesville last weekend that deserved condemnation. "You had a group on the other side that was also very violent," he declared. "Nobody wants to say that."I can say with great confidence that Trump's final sentence is untrue. I can do so because the September issue of The Atlantic contains an essay of mine entitled "The Rise of the Violent Left," which discusses the very phenomenon that Trump claims "nobody wants" to discuss. Trump is right that, in Charlottesville and beyond, the violence of some leftist activists constitutes a real problem. Where he's wrong is in suggesting that it's a problem in any way comparable to white supremacism.What Trump calls "the alt left" (I'll explain why that's a bad term later) is actually antifa, which is short for anti-fascist. The movement traces its roots to the militant leftists who in the 1920s and 1930s brawled with fascists on the streets of Germany, Italy, and Spain. It revived in the 1970s, 1980s, and 1990s, when anti-racist punks in Britain and Germany mobilized to defeat neo-Nazi skinheads who were infiltrating the music scene. Via punk, groups calling themselves anti-racist action—and later, anti-fascist action or antifa—sprung up in the United States. They have seen explosive growth in the Trump era for an obvious reason: There's more open white supremacism to mobilize against.
As members of a largely anarchist movement, antifa activists generally combat white supremacism not by trying to change government policy but through direct action. They try to publicly identify white supremacists and get them fired from their jobs and evicted from their apartments. And they disrupt white-supremacist rallies, including by force.As I argued in my essay, some of their tactics are genuinely troubling. They're troubling tactically because conservatives use antifa's violence to justify—or at least distract from—the violence of white supremacists, as Trump did in his press conference. They're troubling strategically because they allow white supremacists to depict themselves as victims being denied the right to freely assemble. And they're troubling morally because antifa activists really do infringe upon that right. By using violence, they reject the moral legacy of the civil-rights movement's fight against white supremacy. And by seeking to deny racists the ability to assemble, they reject the moral legacy of the ACLU, which in 1977 went to the Supreme Court to defend the right of neo-Nazis to march through Skokie, Illinois.Antifa activists are sincere. They genuinely believe that their actions protect vulnerable people from harm. Cornel West claims they did so in Charlottesville. But for all of antifa's supposed anti-authoritarianism, there's something fundamentally authoritarian about its claim that its activists—who no one elected—can decide whose views are too odious to be publicly expressed. That kind of undemocratic, illegitimate power corrupts. It leads to what happened this April in Portland, Oregon, where antifa activists threatened to disrupt the city's Rose Festival parade if people wearing "red maga hats" marched alongside the local Republican Party. Because of antifa, Republican officials in Portland claim they can't even conduct voter registration in the city without being physically threatened or harassed.So, yes, antifa is not a figment of the conservative imagination. It's a moral problem that liberals need to confront.But saying it's a problem is vastly different than implying, as Trump did, that it's a problem equal to white supremacism. Using the phrase "alt-left" suggests a moral equivalence that simply doesn't exist.For starters, while antifa perpetrates violence, it doesn't perpetrate it on anything like the scale that white nationalists do. It's no coincidence that it was a Nazi sympathizer—and not an antifa activist—who committed murder in Charlottesville. According to the Anti-Defamation League, right-wing extremists committed 74 percent of the 372 politically motivated murders recorded in the United States between 2007 and 2016. Left-wing extremists committed less than 2 percent.Second, antifa activists don't wield anything like the alt-right's power. White, Christian supremacy has been government policy in the United States for much of American history. Anarchism has not. That's why there are no statues of Mikhail Bakunin in America's parks and government buildings. Antifa boasts no equivalent to Steve Bannon, who called his old publication, Breitbart, "the platform for the alt-right," and now works in the White House. It boasts no equivalent to Attorney General Jefferson Beauregard Sessions III, who bears the middle name of a Confederate general and the first name of the Confederacy's president, and who allegedly called the NAACP "un-American." It boasts no equivalent to Alex Jones, who Donald Trump praised as "amazing." Even if antifa's vision of society were as noxious as the "alt-right's," it has vastly less power to make that vision a reality.
And antifa's vision is not as noxious. Antifa activists do not celebrate regimes that committed genocide and enforced slavery. They're mostly anarchists. Anarchism may not be a particularly practical ideology. But it's not an ideology that depicts the members of a particular race or religion as subhuman.If Donald Trump really wants to undermine antifa, he should do his best to stamp out the bigotry that antifa—counterproductively—mobilizes against. Taking down Confederate statues in places like Charlottesville would be a good start.

Peter Beinart

is a contributing writer at

The Atlantic

and a professor of journalism and political science at the City University of New York.
The left-wing group is back in the news. An expert explains where they come from and what they want.
As protests against the killing of George Floyd rage across the country, the left-wing group "antifa" (short for anti-fascist) is back in the news. Although antifa's role remains unclear, President Trump (and others) are blaming them for helping to incite violence. Antifa became a national story back in 2017 when it collided with neo-Nazis in Charlottesville. Shortly after that incident, I reached out to Mark Bray, a historian at Dartmouth College and author of Antifa: The Anti-Fascist Handbook. We discussed the group's origins, aims, and tactics. You can read our full exchange, which feels newly relevant, below.
---
When Donald Trump used the phrase "alt-left" to describe the anti-neo-Nazi protesters in Charlottesville last year, most people had no idea what he meant. I'm actually not sure he knew what he meant.
"What about the alt-left that came charging at the, as you say, the 'alt-right'? Do they have any assemblage of guilt?" Trump said during a rambling press conference.
If the alt-left exists, it's probably best represented by "antifa" (short for "anti-fascist") — a loose network of left-wing activists who physically resist people they consider fascists. These are often the scruffy, bandana-clad people who show up at alt-right rallies or speaking events in order to shut them down before they happen, and they openly embrace violence as a justifiable means to that end.
Antifa is not a monolithic organization, nor does it have anything like a hierarchical leadership structure. It's an umbrella group that shares a number of causes, the most important of which is resisting white nationalist movements. Adherents are mostly socialists, anarchists, and communists who, according to Mark Bray, a historian at Dartmouth College and author of Antifa: The Anti-Fascist Handbook, "reject turning to the police or the state to halt the advance of white supremacy. Instead they advocate popular opposition to fascism as we witnessed in Charlottesville."
I reached out to Bray to discuss the group and its burgeoning impact on American politics. He's sympathetic to antifa's cause and makes no effort to hide that. He describes the book as "an unabashedly partisan call to arms that aims to equip a new generation of anti-fascists with the history and theory necessary to defeat the resurgent far right."
In this interview, we talk about the ethics of "militant anti-fascism," why groups like antifa don't care if they hurt the Democratic Party, and why resisting fascism in a liberal democracy poses a unique challenge to conventional political norms.
Our conversation, lightly edited for clarity, follows.
The roots of antifa
Sean Illing
What is "antifa"? Where did it come from?
Mark Bray
Anti-fascism originated in response to early European fascism, and when Mussolini's Blackshirts and Hitler's Brownshirts were ascendant in Europe, various socialist, communist, and anarchist parties and groups emerged to confront them. When I talk about anti-fascism in the book and when we talk about it today, it's really a matter of tracing the sort of historical lineage of revolutionary anti-fascist movements that came from below, from the people, and not from the state.
The sort of militant anti-fascism that antifa represents reemerged in postwar Europe in Britain, where fascists had broad rights to organize and demonstrate. You started to see these groups spring up in the 1940s and '50s and '60s and '70s. You saw similar movements in Germany in the '80s around the time the Berlin Wall falls, when a wave of neo-Nazism rolled across the country targeting immigrants. There, as elsewhere, leftist groups emerged as tools of self-defense. The whole point was to stare down these fascist groups in the street and stop them by force if necessary.
These groups in the '80s adopted the name antifa, and it eventually spread to the United States in the late '80s and into the '90s. Originally, it was known as the Anti-Racist Action Network. That kind of faded in the mid-2000s; the recent wave we're seeing in the US developed out of it, but has taken on more of the name and the kind of aesthetics of the European movement.
Sean Illing
And this is largely a response to Trump?
Mark Bray
I think so. The basic principle of antifa is "no platform for fascism." If you ask them, they'll tell you that they believe you have to deny any and all platforms to fascism, no matter how big or small the threat. The original fascist groups that later seized power in Europe started out very small. You cannot, they argue, treat these groups lightly. You need to take them with the utmost seriousness, and the way to prevent them from growing is to prevent them from having even the first step toward becoming normalized in society.
Why they embrace violence
Sean Illing
What's their strategic logic? Why do they think physical violence, as opposed to nonviolent resistance, is both justifiable and effective?
Mark Bray
That's a very good question. Much of what they do does not involve physical confrontation. They also focus on using public opinion to expose white supremacists and raise the social and professional costs of their participation in these groups. They want to see these people fired from their jobs, denounced by their families, marginalized by their communities.
But yes, part of what they do is physical confrontation. They view self-defense as necessary in terms of defending communities against white supremacists. They also see this as a preventative action. They look at the history of fascism in Europe and say, "we have to eradicate this problem before it gets any bigger, before it's too late." Sometimes that involves physical confrontation or blocking their marches or whatever the case may be.
It's also important to remember that these are self-described revolutionaries. They're anarchists and communists who are way outside the traditional conservative-liberal spectrum. They're not interested in and don't feel constrained by conventional norms.
Sean Illing
You say one of the principles of antifa is "no platform for fascism." How do they define fascism? Where's the threshold?
Mark Bray
Good question. The other thing that's worth clarifying is that anti-fascist groups don't only organize against textbook fascists. There is, first of all, a lot of debate about what constitutes fascism. And it's a legitimate question to ask — where does one draw the line, and how does one see this kind of organizing?
Of course, there is no central command for a group like antifa. There is no antifa board of directors telling people where that line is, and so of course different groups will assess different threats as they see fit. But I suppose the question you're raising has to do with the slippery-slope argument, which is that if you start calling everyone a fascist and depriving them of a platform, where does it end?
One of the arguments I make in the book is that while analytically that's a conversation worth having, I don't know of any empirical examples of anti-fascists successfully stopping a neo-Nazi group and then moving on to other groups that are not racist but merely to the right. What tends to happen is they disband once they've successfully marginalized or eliminated the local right-wing extremist threat, and then return to what they normally do — organizing unions, doing environmental activism, etc.
Do antifa's tactics actually work?
Sean Illing
You're a historian. You've looked at the data. Is there evidence that the tactics adopted by antifa work? Are there cases of these sorts of groups successfully undercutting fascist movements?
Mark Bray
Another good question. Whenever we look at the question of causation in history, you can never isolate one variable and make grand or definitive conclusions. So I don't want to overstate any of the causal claims being made here. But Norway is an interesting example. In the '90s, they had a pretty violent neo-Nazi skinhead movement, and the street-level anti-fascist groups there seemed to play a significant role in marginalizing the threat. By the end of '90s it was pretty much defunct, and subsequently there hasn't been a serious fascist [movement] in Norway.
Another example you can look at is popular responses to the National Front [a far-right political party formed in Britain in 1967] in the late '70s in Britain. The National Front was pretty huge, and the Anti-Nazi League, through both a combination of militant anti-fascist tactics and also some more popular organizing and electoral strategies, managed to successfully deflate the National Front momentum.
One of the most famous moments of that era was the Battle of Lewisham in 1977 where the members of this largely immigrant community physically blocked a big National Front march and that sort of stopped their aggressive efforts to target that community.
They don't care about liberal democracy
Sean Illing
So antifa's logic is that fascism is a rejection of liberal democratic norms, and therefore it can't be defeated with what we'd consider conventional liberal democratic tactics?
Mark Bray
Well, certainly the latter is correct. They argue a couple of things. First, they argue that in Europe you can see that parliamentary democracy did not always stop the advance of fascism and Nazism — and in the cases of both Germany and Italy, Hitler and Mussolini were appointed and gained their power largely through democratic means. When Hitler took his final control through the [1933] Enabling Act, it was approved by parliament.
They also say that rational discourse is insufficient on its own because a lot of good arguments were made and a lot of debates were had but ultimately that was insufficient during that period, and so the view that good ideas always prevail over bad ideas isn't very convincing.
They other key point, which probably isn't made enough, is that these are revolutionary leftists. They're not concerned about the fact that fascism targets liberalism. These are self-described revolutionaries. They have no allegiance to liberal democracy, which they believe has failed the marginalized communities they're defending. They're anarchists and communists who are way outside the traditional conservative-liberal spectrum.
Sean Illing
Scholars of nonviolence will say the worldwide abolition of slavery was achieved almost entirely with nonviolent means (our Civil War being an obvious exception), that great strides in women's rights were made, that nonviolent revolutions in Eastern Europe, South Africa, Chile, Egypt, the Philippines, and elsewhere were all accomplished without the use of force. What's different about antifa's mission? Why do they believe violence is more effective in this context?
Mark Bray
As I said earlier, no single factor in history can explain an outcome. It's always more complicated than that. Certainly that's true in terms of the abolition of slavery. In Latin America, for example, a lot of the abolition of slavery happened through gradual emancipation laws, and a lot of those laws were enacted in explicit response to the Haitian Revolution and out of fear that if they didn't start to adjust, they'd have an uprising on their hands.
This is also true of the civil rights movement, where the threat of race riots and Black Panthers and so forth made a lot of white America more sympathetic to the kinds of things that Martin Luther King and his allies were saying than they might have otherwise been.
The case of Nazism is obviously one of those intractable historical problems for advocates of pacifism. Even the school of strategic nonviolence that puts aside the ethical questions in favor of the strategic questions still fails, in my view, to show how nonviolence might have worked in that situation.
But look, anti-fascists will concede that most of the time nonviolence is certainly the way to go. Most antifa members believe it's far easier to use nonviolent methods than it is to show up and use direct action methods. But they argue that history shows that it's dangerous to take violence and self-defense off the table.
Why shut down speech?
Sean Illing
Here's my problem. I think the people who showed up in Charlottesville to square off against self-identified neo-Nazis did the world a service, and I applaud them. But when I see antifa showing up at places like UC Berkeley and setting fire to cars and throwing rocks through windows in order to prevent someone like Milo Yiannopoulos from speaking, I think they've gone way too far. Milo isn't a Nazi, and he isn't an actual threat. He's a traveling clown looking to offend social justice warriors.
Mark Bray
I think that reasonable people can disagree about this. I can't speak for the individuals who committed these political actions, but the general defense is that the rationale for shutting down someone like Milo has to do with the fact that his kind of commentary emboldens actual fascists. The Berkeley administrators issued a statement in advance that they feared he was going to out undocumented students on campus, and previously he had targeted a transgender student at the University of Milwaukee Wisconsin. Antifa regards this as an instigation to violence, and so they feel justified in shutting it down.
Again, though, this is much easier to understand when you remember that antifa isn't concerned with free speech or other liberal democratic values.
What does antifa actually want?
Sean Illing
Antifa defines itself in purely negative terms, in terms of what they're against. But what do they want? Do they have any concrete political goals?
Mark Bray
That's a great question, and one that often gets overlooked. For the most part, these are pan-leftist groups composed of leftists of different stripes. They all seem to have different views of what they think the ideal social order looks like. Some of them are Marxists, some are Leninists, some are social democrats or anarchists. But they cohere around a response to what they perceive as a common threat.
Sean Illing
Do you think people are right to be concerned that this type of illiberalism will only occasion more illiberalism in response to it, and that the result will be a spiral of competing illiberalisms?
Mark Bray
As I said before, anti-fascists don't have any allegiance to liberalism, so that's not the question that they are focused on. The question is also how much of a threat do we think white supremacists or neo-Nazis pose, both in a literal or immediate sense but also in terms of their ability to influence broader discourses or even the Trump administration.
I believe that for people who are feeling the worst repercussions of this, they are already experiencing a kind of illiberalism in terms of their lack of access to the kinds of freedoms that liberalism promotes and tries to aspire to; and so for me, that's more of a focus, in terms of trying to mitigate those kinds of problems, than the fears of people who, prior to Trump, thought that everything was fine in the US.
Sean Illing
Do you anticipate antifa becoming larger and more active? And if so, what does that mean for American politics moving forward?
Mark Bray
The first thing to point out is that being part of one of these groups is a huge time commitment, and the vetting process that these groups have for bringing in new people is very strenuous. You have to really commit — it's basically like a second job. This limits the number of people that are going to be willing to put their time into it. I don't think the antifa movement is going to explode as much as some do.
But I do think that antifa can influence where leftist politics in America is going. They are aggressive, loud, and fiercely committed. They're having a wider influence on the radical left in this country, particularly on campuses and with other groups like Black Lives Matter. But I don't want to overstate antifa's role in these shifts.
Sean Illing
Well, that dovetails with my final question, which is: Do you think the influence antifa is having on the American left will ultimately hurt the Democratic Party — and by extension help the Republicans?
Mark Bray
Not to be repetitive here, but they don't care about the Democratic Party. But it's still an interesting question to consider. Given the disaster that is the Trump presidency, I just think it would be a colossal failure of the Democratic Party not to win the next presidential election and gain a majority in Congress. If they can't do that given this craziness, then they need to really rethink what they're doing.
Will a lot of people see antifa and their methods as a poor reflection of the left? Absolutely. But I also think that these are not people who were going to vote Democrat anyway. If you read the news or pay attention to what's happening, you know that Nancy Pelosi has nothing to do with antifa. This group loathes the Democratic Party, and they don't hide that.
So anyone who blames the Democrats for antifa is likely already disposed to vote Republican anyway.
Voir encore:
ADL
Antifa: Definition and History:
The anti-fascist protest movement known as antifa gained new prominence in the United States after the white supremacist Unite the Right rally in Charlottesville, VA, in August 2017. In Charlottesville and at many subsequent events held by white supremacists or right-wing extremists, antifa activists have aggressively confronted what they believe to be authoritarian movements and groups. While most counter-protestors tend to be peaceful, there have been several instances where encounters between antifa and the far-right have turned violent.
These violent counter-protesters are often part of "antifa" (short for "antifascist"), a loose collection of groups, networks and individuals who believe in active, aggressive opposition to far right-wing movements. Their ideology is rooted in the assumption that the Nazi party would never have been able to come to power in Germany if people had more aggressively fought them in the streets in the 1920s and 30s. Most antifa come from the anarchist movement or from the far left, though since the 2016 presidential election, some people with more mainstream political backgrounds have also joined their ranks.
These antifa sometimes use a logo with a double flag, usually in black and red. The antifa movement began in the 1960s in Europe, and had reached the US by the end of the 1970s.  Most people who show up to counter or oppose white supremacist public events are peaceful demonstrators, but when antifa show up, as they frequently do, they can increase the chances that an event may turn violent.
Today, antifa activists focus on harassing right wing extremists both online and in real life.  Antifa is not a unified group; it is loose collection of local/regional groups and individuals. Their presence at a protest is intended to intimidate and dissuade racists, but the use of violent measures by some antifa against their adversaries can create a vicious, self-defeating cycle of attacks, counter-attacks and blame. This is why most established civil rights organizations criticize antifa tactics as dangerous and counterproductive.
The current political climate increases the chances of violent confrontations at protests and rallies. Antifa have expanded their definition of fascist/fascism to include not just white supremacists and other extremists, but also many conservatives and supporters of President Trump.  In Berkeley, for example, some antifa were captured on video harassing Trump supporters with no known extremist connections.  Antifa have also falsely characterized some recent right wing rallies as "Nazi" events, even though they were not actually white supremacist in nature.
Another concern is the misapplication of the label "antifa" to include all counter-protesters, rather than limiting it to those who proactively seek physical confrontations with their perceived fascist adversaries.  It is critical to understand how antifa fit within the larger counter-protest efforts. Doing so allows law enforcement to focus their resources on the minority who engage in violence without curtailing the civil rights of the majority of peaceful individuals who just want their voices to be heard.
All forms of antifa violence are problematic. Additionally, violence plays into the "victimhood" narrative of white supremacists and other right-wing extremists and can even be used for recruiting purposes.  Images of these "free speech" protesters being beaten by black-clad and bandana-masked antifa provide right wing extremists with a powerful propaganda tool.
That said, it is important to reject attempts to claim equivalence between the antifa and the white supremacist groups they oppose. Antifa reject racism but use unacceptable tactics. White supremacists use even more extreme violence to spread their ideologies of hate, to intimidate ethnic minorities, and undermine democratic norms. Right-wing extremists have been one of the largest and most consistent sources of domestic terror incidents in the United States for many years; they have murdered hundreds of people in this country over the last ten years alone.  To date, there have not been any known antifa-related murders.
Antifa: Scope and Tactics:
Today's antifa argue they are the on-the-ground defense against individuals they believe are promoting fascism in the United States.  However, antifa, who have many anti-police anarchists in their ranks, can also target law enforcement with both verbal and physical assaults because they believe the police are providing cover for white supremacists.  They will sometimes chant against fascism and against law enforcement in the same breath.
While some antifa use their fists, other violent tactics include throwing projectiles, including bricks, crowbars, homemade slingshots, metal chains, water bottles, and balloons filled with urine and feces.  They have deployed noxious gases, pushed through police barricades, and attempted to exploit any perceived weakness in law enforcement presence.
Away from rallies, they also engage in "doxxing," exposing their adversaries' identities, addresses, jobs and other private information. This can lead to their opponents being harassed or losing their jobs, among other consequences. Members of the alt right and other right wing extremists have responded with their own doxxing campaigns, and by perpetuating hateful and violent narratives using fake "antifa" social media accounts.
Because there is no unifying body for antifa, it is impossible to know how many "members" are currently active.  Different localities have antifa populations of different strengths, but antifa are also sometimes willing to travel hundreds of miles to oppose a white supremacist event.
Voir enfin:
An unjustifiable attack — and a subsequent controversy spotlighting the militant left-wing group antifa.
Last Saturday, the far-right Proud Boys group held a rally in Portland, Oregon. Left-wing groups, including the Portland branch of the militant antifa group, put together a counterprotest — whose attendees clashed with the Proud Boys. But the most notable instance of violence had nothing to do with the Proud Boys: It was an attack by counterprotesters on the conservative journalist Andy Ngo that reportedly sent him to the hospital.
In footage captured by Portland-based reporter Jim Ryan, demonstrators douse Ngo in milkshake, punch him, and yell at him. In short, it looks a lot like an unprovoked, unjustified, reprehensible assault on an observer — a journalist — merely because the protesters don't like him.
But the aftermath of the attack — the narratives both sides have spun out of the basic facts established by the footage — is much trickier to assess.
In the dominant narrative, pushed by the conservative and mainstream media alike, the attack on Ngo is evidence of a serious left-wing violence problem in America. Antifa, they argue, is a group of street thugs that has repeatedly attacked journalists and poses a genuine threat to public safety. The fact that the left tolerates antifa, or even celebrates them, is proof of a serious rot; Sen. Ted Cruz (R-TX) has called for an investigation into the events in Portland.
"I pray for full and speedy recovery for journalist Andy Ngo," writes Kevin McCarthy, the House minority leader. "The hate and violence perpetrated by Antifa must be condemned in the strongest possible way by all Americans."
But according to a second narrative, offered primarily by less well-known left-liberal writers and social media accounts, the mainstream media is getting it all wrong. Ngo is not an innocent victim but a far-right sympathizer who has doxxed antifa members in the past, potentially facilitating their harassment, and provokes them so that he can broadcast the result. The outpouring of sympathy for Ngo, in this account, is actually evidence that the mainstream media is falling for Ngo's grift — funneling money to his Patreon and legitimizing a right-wing smear campaign against a group that's working to protect people from the threat of violence from groups like the Proud Boys.
"Violence is completely wrong, and I find it sad and weak to allow a sniveling weasel like Andy Ngo to get under one's skin like this. But I'm also not going to pretend that this wasn't Ngo's goal from the start," tweeted Charlotte Clymer, a press secretary at the LGBTQ advocacy group Human Rights Campaign. (Ngo himself is gay.)
The emergence of the two narratives based on the same facts, each with some grounding in reality, tells us a great deal about what's going on in modern politics.
The right and some parts of the center need there to be a thuggish left, something that allows them to say that "both sides" are equally extreme in the Trump era even though that's plainly untrue. Meanwhile, there's a hunger among some parts of the left for a more radical and aggressive politics beyond the ballot box — a sense that the surge in racism and bigotry is so threatening that there's no choice but to take to the streets and physically confront the pro-Trump right.
The debate over the attack on Andy Ngo, then, isn't really a debate over press freedoms. It's an expression of two divergent visions of where American politics is at right now — and who the biggest threats to its security are.
Who is Andy Ngo, and what is antifa?
The two main figures in these events are Ngo and antifa.
The publication where Ngo is an editor, Quillette, is widely seen as a major hub of the "intellectual dark web" — a loose collection of anti-political correctness, anti-identity politics, anti-left media figures and reporters. Ngo is the closest thing the intellectual dark web has to a gonzo journalist, someone who goes into allegedly hostile places and documents them for his more than 200,000 Twitter followers to illustrate that the IDW is right about the threat from multiculturalism and the left.
Last year, for example, Ngo went to the UK to chronicle the supposed threat the rising Muslim population posed to British society. The resulting article, "A Visit to Islamic England," claimed England was being quietly conquered by fundamentalist Islam.
The piece was shredded by actual Brits. Most amusingly, Ngo presented a London sign reading "alcohol restricted zone" as evidence of Islamic dominance in the Whitechapel neighborhood; it was actually a public safety ordinance designed to discourage public acts of drunkenness from patrons of nearby pubs, bars, and strip clubs.
Ngo's coverage of left-wing protesters is similarly ideological. He views left-wing activists, like Muslim immigrants to the West, as a threat to free and open societies. His reporting plays up acts of vandalism, violence, and hostility to free speech without a comparable focus on the much more frequent and deadly actions of right-wing extremists.
Antifa is a perfect foil for Ngo. The group of typically black-clad activists are radicals who believe the best way to deal with the rise of white supremacy and hate groups in the Trump era is by confronting them on the street. Sometimes, this means organizing demonstrations against them; other times, it means brawling in the streets.
"They view self-defense as necessary in terms of defending communities against white supremacists," Mark Bray, a Dartmouth historian who studies antifa, told my colleague Sean Illing in a 2017 interview. "They have no allegiance to liberal democracy, which they believe has failed the marginalized communities they're defending. They're anarchists and communists who are way outside the traditional conservative-liberal spectrum."
Antifa does not have a central command structure, and its members are typically anonymous. While not all antifa activities involve physical confrontation, some do have a nasty habit of assaulting people — including journalists, as some reporter friends of mine like Taylor Lorenz, who were attacked while live-streaming in Charlottesville, Virginia, can speak to.
Portland, where Ngo lives, has seen a particularly notable number of brawls between antifa and far-right groups in recent years. Ngo has not only documented antifa activities but published at least one member's full name alongside a picture — "doxxing" her, in internet parlance, and exposing her to retaliation. Ngo's work on this front had made him well-known to antifa, and profoundly despised — he claims, for example, that an antifa member assaulted and robbed him at his gym.
In mid-June, he reported advance news of an event on June 29 in Portland by the "Proud Boys" — a far-right group who describe themselves as "Western chauvinists" and are a major antifa nemesis. Portland antifa, who organized a counterprotest, issued a statement warning about the event that criticized Ngo by name.
The stage was set for a major confrontation between Ngo and antifa. And when he showed up at their event over the weekend, that's exactly what happened.
What the right and left narratives of the attack reveal
The attack on Ngo appeared to be taking place at a left-wing counter-rally to the Proud Boys event. It was a march, and while there was at least one scuffle between left-wingers and Proud Boys at one point, the situation where Ngo was filming with his GoPro did not appear violent prior to the attack on him.
The footage is only 30 seconds long, so it doesn't show whether Ngo was antagonizing the demonstrators in some other way. But if you watch it, Ngo clearly comes across as the victim of an attack:
Ngo was recognized by the crowd, as people yell things like, "Fuck you, Andy Ngo!" He was punched without any attempt to retaliate, covering his face with his hands in a defensive posture. You can see him being hit with a milkshake (a common tactic used against right-wing figures in the UK), egged, and sprayed with silly string.
Footage from the aftermath, taken by Ngo himself, shows his face battered and bloody. According to a statement by Quillette's editors, the attack produced "a brain hemorrhage that required Ngo's overnight hospitalization."
It's important to reiterate: Beating people up is reprehensible. Whoever punched Ngo, antifa or otherwise, committed a crime.
The right/center and left narratives go beyond that central point to claim Saturday's events for their team. In the process, they tend to distort the facts, trying to make it fit their worldview when it doesn't quite conform.
CNN's Jake Tapper, for example, argued that this was part of a broader pattern of antifa violence — retweeting an interview with Ngo in which he compares antifa to the neo-Nazi who killed Heather Heyer in Charlottesville in 2017.
But antifa has not committed a single murder, at least that we're aware of. We don't yet have proof that the people who assaulted Ngo were antifa members (though it seems likely given their history). And the attack on Ngo seems less like a part of a broader pattern of attacks on journalists than it does part of a specific feud between Portland antifa and Ngo; they didn't appear to target other journalists at the rally in the same fashion (which doesn't excuse the attack on Ngo).
The problem with this narrative is not that antifa is blameless. Some of its members clearly have crossed the line. It's that hyping the threat they pose paints a decentralized group with a broad and simple brush, and contributes to a disproportionate right-wing panic in the process.
Portland police, based on a theory developed by one officer, tweeted that the milkshakes being thrown by protesters may have been mixed with quick-dry cement. There is at best flimsy evidence for this claim, which is hard to believe as a matter of sheer physics (sugar slows the process of concrete setting). There's also footage of people drinking the milkshakes, which you wouldn't do if it were a hidden cement vector. But that didn't stop the quick-dry cement claim from being reported as fact in right-wing outlets, including Fox News.
This is part of a broader narrative, largely sold on the right, designed to paint antifa as an equal-and-opposite number to neo-Nazi groups — Fox's Laura Ingraham has even proposed labeling antifa as terrorists. The idea is to paint a picture of symmetrical radicalization, one in which both sides have extremist flanks that pose a major threat to civil peace.
But that's simply inaccurate. As bad as antifa's transgressions have been, the far right has been worse. There is no antifa equivalent to Heyer's murder, or the Charleston church shooting, or the attack on a Pittsburgh synagogue. Antifa has no relationship with the Democratic Party nor do its members really support the party; alt-right activists are Trump fans, and at times seem to get tacit support from the White House (again, see Charlottesville). A national focus on antifa can distract from the much greater problem of far-right extremism — as watchdog groups have argued.
"All forms of antifa violence are problematic," the Anti-Defamation League, a Jewish anti-hate group, writes in its primer on the group. "That said, it is important to reject attempts to claim equivalence between the antifa and the white supremacist groups they oppose." The guide continues:
Antifa reject racism but use unacceptable tactics. White supremacists use even more extreme violence to spread their ideologies of hate, to intimidate ethnic minorities, and undermine democratic norms. Right-wing extremists have been one of the largest and most consistent sources of domestic terror incidents in the United States for many years; they have murdered hundreds of people in this country over the last ten years alone. To date, there have not been any known antifa-related murders.
But the left-wing narrative of events where Ngo is the real villain has serious problems too. It's indicative of a hunger on the left, amid administration horrors like child detention camps and the scary rise in far-right non-state violence, to create a "with us or against us" mentality.
It's fine to dislike Ngo's journalism (I do), and to argue that he has intentionally antagonized antifa in order to provoke them. But just because Ngo has filmed Portland leftists, or even doxxed them, doesn't mean they are justified in using physical force against him.
Antifa members aren't morally inert forces of nature. They have agency, and they don't need to respond to Ngo's antagonism with violence. The fact that some in the group seem to have done so exposes that some who identify as antifa aren't nearly as purely anti-fascist as they want observers to think. Antifa may oppose the alt-right first and foremost, but members direct their clashes at a broader set of targets than anyone who can fairly be called a "fascist."
There's also a strange meme emerging in some antifa-sympathetic quarters that Ngo is somehow "not a journalist."
This is clearly incorrect. Ngo is a writer and photographer who contributes to journalistic outlets. That's journalism, even if you don't like the content.
Street confrontations and the culture war
The divergent interpretations of the Ngo situation, based on limited evidence, reminds me of the Covington Catholic controversy in January.
In that incident, a short viral video showed a group of white teens in "Make America Great Again" hats surrounding a small group of Native American demonstrators, including an elder from the Omaha tribe named Nathan Phillips. One of the kids, identified as Covington Catholic High School student Nick Sandmann, stands in Phillips's face and smirks, unaffected by the drumming. It looks like a straightforward story of privileged racist white kids harassing a peaceful Native protester.
But shortly after the clip went viral, to universal and at times vitriolic condemnation, a pushback began in right-of-center media. Some argued that mainstream media and left-wing activists alike were being unfair to the kids, who were actually defending themselves from insults and harassment from a separate group of protesters, members of the fringe Black Israelite movement.
There was far more footage of this incident than the Ngo one, yet it was difficult to be certain which side had a more accurate read of the situation. It's clear some of the kids were confused by Phillips; it's equally clear some of the kids were making racist gestures. We don't know what was in Sandmann's head when he was standing in front of Phillips.
But the Covington incident dominated American politics for days because both sides saw what they wanted to in the footage. The left, which sees white supremacy as one of its fundamental enemies, was quick — in some cases, too quick — to identify Sandmann and his classmates as villains.
The right's reaction, in turn, revealed several of its core assumptions that white Christians are persecuted minorities, that overzealous social justice warriors represent an existential threat to a free society, and that the media is on their enemies' side.
A related dynamic seems to be shaping up in the Ngo case: The right sees proof that the left is radicalizing, a threat to them and their safety, and hypes up the risk they pose. The left sees a hostile journalist trying to gin up sympathy and dollars via his Patreon account, and warns that he's trying to trick the public into excusing his anti-left propaganda work.
It's never been easier to capture footage of a confrontation at a rally or other public event. Social media, particularly Twitter, can amplify an ideologically particular interpretation of events before all the evidence is in — allowing a contradictory narrative to form on the other side in response, highlighting its own selective interpretation of what happened.
This is particularly likely to happen at heated events like protests. As the New York Times's Charlie Warzel points out, Ngo is not the only person who goes to such events with the intent of filming something notable:
But we know, as filmmakers long have, that footage doesn't convey the objective reality of a situation; it reveals certain things and obscures others. Moreover, the meaning of filmed events is entirely open to contestation. The mere fact that Ngo was assaulted doesn't say what the meaning of that assault is, or what the broader context is that's necessary to understand it.
The result is a never-ending stream of Rorschach test controversies pushed on social media, in which either the meaning of events on film or even the very facts of what's being depicted are litigated endlessly and tied to our right-versus-left culture war.
The attack on Andy Ngo is not the first situation where political factions have used a high-profile video to claim that the other side is the real threat to the public — nor will it be the last.
Voir par ailleurs:
Trump is a pit bull fighting for America: Devine
Quick! Get out the smelling salts for all the faint hearts hyperventilating about President Trump's "lack of decorum" at Tuesday night's debate.
Did they really expect him to play by Marquess of Queensberry rules?
Jake Tapper on CNN lamented that a friend's sixth-grade daughter "burst into tears, had to run to bed" because she was "so appalled" by Trump's behavior.
Debate reviews by media bien pensants were summarized in a Joe Biden campaign email Wednesday morning, titled, "Trump Blew it, Bigly."
It quoted columnists at the Washington Post and the New York Times excoriating Trump's "nihilism," "norm-busting" and "nasty, unsettling meanness."
Never-Trumper Max Boot was typical: "Trump showed no respect for time limits, human decency or the truth."
Frank Bruni's take at the Times was: "After that fiasco, Biden should refuse to debate Trump again."
Entertainer Bette Midler took to Twitter to call Trump "a pig" and demand "a kill switch on the microphone or there's no reason to do this again."
Bob Woodward told MSNBC that Trump "is assassinating the presidency."
Mika Brzezinski was apoplectic: "Why in the hell should [Biden] get back on stage with that fool."
Sure enough, the Commission on Presidential Debates announced Wednesday that future moderators will be given a kill switch to cut candidates' microphones.
But if Democrats are so certain their man won, why are they so anxious for him not to participate in more debates, and why do they want a kill switch to control the ­debaters?
As for all the sad sacks in the ­media lamenting Trump's trampling of "norms," what have they been doing the past four years but trashing norms by promoting rancid lies about the president, lies pursued by the FBI and CIA to strangle his presidency at birth.
In any case, the Democratic candidate supposedly running a "decorum" ticket let loose a string of Tourette's-style schoolyard insults, calling the president a "liar," "fool," "clown," "racist" and "stupid."
"Shut up, man," said Biden.
Trump's goading succeeded in ripping off Biden's "nice guy" mask and forcing him to fight in the ­gutter.
Instinctively, or deliberately, the president engaged in a winning fighting strategy deployed by the best national rugby team in the world, New Zealand's All Blacks. They come out hard in the first phase of the game, using sheer brute violence to probe their opponents' weaknesses. It's not pretty but it's effective if your goal is to win.
So if Biden gives it his best effort in the next two debates rather than using Trump's lack of decorum as an excuse not to engage, then you'll see the president calibrating his ­attacks to zero in on Biden's vulnerabilities.
Sure, the debate was a chaotic mess. But the emotional takeaway was this: In a turbulent world with circling predators like Chinese President Xi Jinping, whom do you want defending America? An aggressive pit bull who will do anything to win, or a smirking milquetoast hurling schoolyard insults.
This view probably is behind the fact that 66 percent of Spanish-speaking viewers of Telemundo judged Trump the winner of the debate, the opposite result of similar insta-polls on CNN and CBS News.
After all, if you've lived through a socialist dictatorship or MS-13 tyranny, you appreciate a tough leader to protect you.
Americans voted for Trump in 2016 precisely because he is a pit bull, a barbarian, a gun-slinger they hired to fight the dirty left, drain the swamp, bring back their jobs from China and stand up for the flag, family and common sense.
They don't care that he doesn't act "presidential" as long as he fights for them.
Of course, it would have been better for the president to tone down the interruptions and give Biden enough slack to lose his train of thought and say something ridiculous, as he usually does when talking without a teleprompter.
But we should not be surprised by the rancor of the debate.
It reflects the rancor tearing apart this country, pitting neighbor against neighbor, children against parents, friend against friend.
You can see it in the street in Scranton, Pa., where Biden spent his first 10 years.
At first sight, tree-lined North Washington Avenue is an all-Democrat enclave, with a "Biden 2020" or "Scranton Loves Joe" yard sign in front of about every third house.
But that's not because Trump supporters don't live on the street. It's because their signs get stolen.
"A lot of people here are under the radar," says financial planner Tom Moran, 61, whose Dutch Tudor home down the road from Biden's childhood home is adorned with a giant Trump flag.
"I know at least 25 people on the street who are Trump supporters, but they don't have signs up."
He has lost three signs and neighbors down the road have lost two. The only other Trump sign on the street is tucked safely behind a window.
"It's been a constant battle and when you have the signs out, there's an intimidation factor."
The animosity between Trump's and Biden's supporters is like nothing he's seen before.
"My wife and my 3-year-old daughter have been outside, and guys have driven by and rolled their window down and yelled obscenities. It's disgusting but it's just the kind of crappy stuff that's happening.
"My daughter's been isolated from the neighbors' kids. Last summer they were all playing together. This summer they won't play with her.
"It is mean. I can't explain it but this is the behavior we're seeing."
As we speak, a neighbor walks by with his dog, raises his fist and yells, "Trump all the way. Biden is a loser."
It's not the fault of the president or Biden or moderator Chris Wallace that Tuesday's debate was an acrimonious shambles.
It's the way the country is right now.
Voir aussi:
Amazing that just five words from the debate may tip voters who are undecided between Joe Biden and Donald Trump.
A reader emailed me before dawn Wednesday to say that in more than 60 years of presidential debates, he had never seen anything like what happened hours earlier. Yes, it's true, we're still in Trump Land, Toto.
One can imagine analysis will arrive from Trump Land that blowing up the debate was Mr. Trump's plan going in. What other than a thought-out strategy, perhaps to capture the so-called secret Trump voters, could explain the president dynamiting it from start to finish?
Conventional wisdom is that because it was a debacle, the debate didn't change any minds. But the high percentage of committed party-line voters has been a reality for months. Other than driving turnout from a polarized electorate, these presidential debates are about winning at the margin by pulling over undecided or leaning voters.
This especially includes women, with whom Mr. Trump lately has been underwater and sinking in battleground-state polls. Here's guessing few women migrated to the Trump column Tuesday evening.
The second, policy-based prong is to drive the perception of Mr. Trump that is freshest in the public's mind—that he mishandled the coronavirus, the biggest public-health threat of our lifetimes. Set aside how little the reality comports with this charge. Reality is irrelevant to an opposition election strategy.
Polls have put public disapproval of Mr. Trump on the virus at nearly 57%, a high number given that most governors have strong approval ratings on the virus. This is almost entirely a function of the early, ill-run coronavirus news conferences, which consisted mainly of Mr. Trump promoting himself and picking fights with reporters, when the country was tuning in daily for straight information about the emerging crisis. If Mr. Trump loses, those press conferences will be the straw that did it.
Central to the Biden team's strategy is their recognition that Mr. Trump's Achilles' heel is personal criticism. He can't take it. Ever. His instinct to crack back is hair-trigger.
This worked for him in the 2016 GOP primary debates against Low Energy Jeb, Lyin' Ted, Little Marco and the rest. It sort of worked because the jammed stage minimized his time on target. Though not to everyone's taste, his primary debate performances established Mr. Trump in many voters' minds as the Anti-Politician.
The crack-back compulsion continued with the White House press corps, and in time became less amusing. Instead of opportunities to explain his policies, the exchanges turned into tiresome, predictable cat fights. Goading Mr. Trump became a press routine, like working out at the gym.
Mr. Trump has been called, not without justification, a necessary bull in the dusty china shop of politics. But Tuesday night he looked like a bull on the floor of an arena, tiring and turning first to face picador Chris Wallace and then lurching back at Mr. Biden's toreador. It got hard to watch.
Mr. Biden proved he isn't Mel Brooks's 2,000-year-old man, but he is an aging politician, unable to sustain a normal campaign and struggling to reconcile or explain his party's abrupt drift to the edge of socialism. But with 47 years in the trenches, Mr. Biden is a political pro, which means being case-hardened against personal criticism.
The debate was 90 minutes of maybe the only thing Joe Biden is still good at—parrying attacks, whether from former presidential candidate Kamala Harris or Mr. Trump. When Mr. Trump finally played the Hunter Biden card and "cocaine use," Mr. Biden said his son, "like a lot of people at home," was fixing the problem—and millions of moms nodded in sympathy.
Mr. Biden ran through his talking points, however preposterous, such as suggesting cops take along a psychiatrist on 911 calls. The biggest Biden vulnerability came when he asserted, "You can't fix the economy until you fix the Covid crisis." Lockdowns to the horizon.
The president's response—that people want their schools and restaurants open and that he restarted Big Ten football—was OK but not enough on an issue central to his re-election.
Mr. Trump has a good story to tell. The speakers at the impressive GOP convention created a narrative template for the campaign, but that story wasn't told Tuesday night.
When asked to address race in the U.S., giving Mr. Trump a chance to talk about his prison releases and minority job creation, he segued into a 25-year-old anecdote about Mr. Biden and "superpredators." Even sympathetic voters have difficulty absorbing a good political record if it's conveyed to them in random semi-soundbites.
This first presidential debate will be remembered for five words: "Will you shut up, man?" Amazing to think that may be what turns deciding votes in this election.
Voir également:
Former Vice President Joe Biden wrongly claimed President Donald Trump has "yet once to condemn white supremacy, the neo-Nazis."
Trump drew criticism for his condemnation of "hatred, bigotry and violence on many sides" after a rally organized by a white nationalist in Charlottesville in 2017, and for saying there were "very fine people on both sides." But, contrary to Biden's claim, the president twice specifically condemned white supremacists and neo-Nazis, and he has repeated that condemnation since.
On ABC's "This Week," Biden was asked what the consequences would be of a Trump victory in 2020. Biden responded that Trump would "go on dividing us based on race."
Biden, Feb. 9: George, I, honest to God believe, they're going to change the nature of who we are for a long, long time. Our children are listening. The idea — the man who can belittle people, go on dividing us based on race, religion, ethnicity, based on all the things that, in fact, make up America is just incredibly divisive. You see these white supremacists coming out from under the rocks. He's yet once to condemn white supremacy, the neo-Nazis. He hasn't condemned a darn thing. He has given them oxygen. And that's what's going to continue to happen. That's who this guy is. He has no basic American values — he doesn't understand the American code.
Biden has said that Trump's comments in the aftermath of the Charlottesville rally convinced him to run for president. In a video announcing his candidacy, Biden said Trump's "very fine people on both sides" comment "assigned a moral equivalence between those spreading hate and those with the courage to stand against it" and "shocked the conscience of the nation."
Trump has said his "very fine people" comment referred not to white supremacists and neo-Nazis but to "people that went because they felt very strongly about the monument to Robert E. Lee — a great general, whether you like it or not." Some have argued that explanation doesn't hold up, because Trump referred in that statement to a protest "the night before" when — it was widely reported — white nationalists burned tiki torches and chanted anti-Semitic and white nationalist slogans. We'll leave it to readers to make up their minds on Trump's remarks, but Biden's comment that Trump has "yet once to condemn white supremacy" is not accurate.
Let's revisit Trump's comments in the days after the Charlottesville rally. That rally turned violent, and one person, Heather Heyer, was killed and many others injured, when a man with a history of making racist comments plowed his car into a group of counterprotesters.
The day of that incident Trump said, "We condemn in the strongest possible terms this egregious display of hatred, bigotry and violence, on many sides. On many sides." Trump said he had spoken to Virginia Gov. Terry McAuliffe, and "we agreed that the hate and the division must stop, and must stop right now. We have to come together as Americans with love for our nation and true affection — really — and I say this so strongly — true affection for each other."
Two days later, on Aug. 14, 2017, Trump issued a statement from the White House, and referred to "KKK, neo-Nazis, white supremacists, and other hate groups that are repugnant to everything we hold dear as Americans."
Trump, Aug. 14, 2017: As I said on Saturday, we condemn in the strongest possible terms this egregious display of hatred, bigotry, and violence. It has no place in America.

And as I have said many times before: No matter the color of our skin, we all live under the same laws, we all salute the same great flag, and we are all made by the same almighty God. We must love each other, show affection for each other, and unite together in condemnation of hatred, bigotry, and violence. We must rediscover the bonds of love and loyalty that bring us together as Americans.

Racism is evil. And those who cause violence in its name are criminals and thugs, including the KKK, neo-Nazis, white supremacists, and other hate groups that are repugnant to everything we hold dear as Americans.

We are a nation founded on the truth that all of us are created equal. We are equal in the eyes of our Creator. We are equal under the law. And we are equal under our Constitution. Those who spread violence in the name of bigotry strike at the very core of America.
During a press conference the following day, Aug. 15, 2017, Trump explained his initial "many sides" comment.
"You had a group on one side that was bad," Trump said. "And you had a group on the other side that was also very violent." He added, "I've condemned neo-Nazis. I've condemned many different groups, but not all of those people were neo-Nazis, believe me. Not all of those people were white supremacists by any stretch."
Here's the relevant portion when the president said some in the group protesting the removal of the Lee statue were "very fine people":
Reporter, Aug. 15, 2017: You said there was hatred, there was violence on both sides …

Trump: Well, I do think there's blame – yes, I think there's blame on both sides. You look at, you look at both sides. I think there's blame on both sides, and I have no doubt about it, and you don't have any doubt about it either. And, and, and, and if you reported it accurately, you would say.

Reporter: The neo-Nazis started this thing. They showed up in Charlottesville. …

Trump: Excuse me, they didn't put themselves down as neo — and you had some very bad people in that group. But you also had people that were very fine people on both sides. You had people in that group – excuse me, excuse me. I saw the same pictures as you did. You had people in that group that were there to protest the taking down, of to them, a very, very important statue and the renaming of a park from Robert E. Lee to another name. …

It's fine, you're changing history, you're changing culture, and you had people – and I'm not talking about the neo-Nazis and the white nationalists, because they should be condemned totally – but you had many people in that group other than neo-Nazis and white nationalists, okay? And the press has treated them absolutely unfairly. Now, in the other group also, you had some fine people, but you also had troublemakers and you see them come with the black outfits and with the helmets and with the baseball bats – you had a lot of bad people in the other group too.

Reporter: I just didn't understand what you were saying. You were saying the press has treated white nationalists unfairly? …

Trump: No, no. There were people in that rally, and I looked the night before. If you look, they were people protesting very quietly, the taking down of the statue of Robert E. Lee. I'm sure in that group there were some bad ones. The following day, it looked like they had some rough, bad people, neo-Nazis, white nationalists, whatever you want to call them. But you had a lot of people in that group that were there to innocently protest and very legally protest, because you know, I don't know if you know, they had a permit. The other group didn't have a permit. So I only tell you this: There are two sides to a story.
So, contrary to Biden's claim that Trump has "yet once to condemn white supremacy, the neo-Nazis," in the course of two days, Trump did it twice.
Trump, Aug. 14, 2017: Racism is evil. And those who cause violence in its name are criminals and thugs, including the KKK, neo-Nazis, white supremacists, and other hate groups that are repugnant to everything we hold dear as Americans.

Trump, Aug. 15, 2017: I'm not talking about the neo-Nazis and the white nationalists, because they should be condemned totally.
Nor was that the last time Trump condemned white supremacy by name.
After nearly two dozen people were killed on Aug. 3, 2019, in a shooting at a Wal-Mart in El Paso, Trump said: "The shooter in El Paso posted a manifesto online consumed by racist hate. In one voice, our nation must condemn racism, bigotry, and white supremacy. These sinister ideologies must be defeated. Hate has no place in America. Hatred warps the mind, ravages the heart, and devours the soul. We have asked the FBI to identify all further resources they need to investigate and disrupt hate crimes and domestic terrorism — whatever they need."
Biden said that since Trump took office, "You see these white supremacists coming out from under the rocks." Last March, we looked into that issue, and experts told us there are a number of indicators that suggest white nationalism and white supremacy — and violence inspired by them — are on the rise, in the U.S. and around the world.
It's Biden's opinion that Trump's comments have "given them oxygen," as he said. But Biden went too far when he said Trump has "yet once to condemn white supremacy, the neo-Nazis. He hasn't condemned a darn thing." He has, although perhaps not as often or as quickly as Biden would like.
Voir de plus:
The original antifa had a pragmatic streak.
For Trump and his supporters on Fox News and conservative talk radio, antifa is the symbol and shorthand for urban violence and rioting, anarchist revolution and left-wing terrorism. Trump has continually relativized right-wing violence and white supremacy by shifting attention to the supposedly far greater menace of antifa. At a rally in Tampa on Thursday, Trump reminded attendees that Joe Biden had called antifa an idea, to which the president responded "No, when you get hit over the head behind your back with a baseball bat, that's not an idea. That's not an idea."
At the same time, the usually loosely organized groups of left-wing protesters in Portland, Ore., and other U.S. cities that have adopted the name antifa — which the FBI indicates is nowhere as great a terrorist threat as right-wing groups — position themselves as outside the moderate liberal mainstream.
For both the right and the left, antifa connotes an uncompromising radicalism. However, a look at the historical roots of the antifa movement reveal much more prevalent strands of pragmatism, compromise and coalition-building. In some cases, the movement also reflected a surprising embrace of moderation and reconciliation. This is especially true for German antifascism between the 1930s and the early Cold War. This is noteworthy especially since Germany often provides the reference point for contemporary discussions of fascism.
Who were the original antifa? The term was used during the last months of World War II as a short form for Antifascist Committees, small resistance groups that took over local administrations in Germany in 1944 and 1945, between the collapse of the Third Reich and the establishment of the Allied occupation zones. In most cases, the core of these antifa committees, such as the National Committee Free Germany (NKFD) in Leipzig, were Communist Party cells that had survived underground in Nazi Germany. However, many antifas were local grass-roots groups that incorporated broad coalitions of social democrats, trade union activists and even conservative Hitler opponents.
The emergence of these antifa groups did not correlate to street violence, despite styling themselves as "fighting groups" and sporting revolutionary rhetoric and symbolism that harked back to the workers councils of the early Weimar Republic.
Local antifas organized rudimentary municipal administration, reconstruction and basic police functions. They provided for law and order in the absence of organized government. The most radical and revolutionary act was often the temporary takeover of factories and the establishment of workers councils — an act that led directly to the concept of Mitbestimmung (co-determination) of workers and trade union representatives in factory management in the decidedly capitalist and non-revolutionary postwar West Germany.
Rather than engaging in street fighting, the antifas distributed leaflets appealing to the unity of workers "of all parties and confessions." The KGF in Bremen — the German acronym stood for Fighting Association against Fascism — organized neighborhood discussion groups, triggering early discussions about Germans' complicity in the Nazi regime and its crimes — a debate that prefigured postwar Germany's practice of Vergangenheitsbewältigung, or "coming to terms with the past."
The local antifa in the Ruhr city of Duisburg made Nazi party members clean up bomb damage, but unlike in other European countries, there was little violence or ad hoc executions of people suspected of Nazi sympathies. This reflected the still substantial support for the regime among the population as well as the fact that non-Jewish Germans suffered much less from the Nazis than the rest of Europe, but it also testifies to a general attitude of constraint, moderation and acceptance of the rule of law. There was no resistance by any of the armed antifa "fighting groups" against their dissolution by the occupation authorities in East and West Germany in the course of 1945 and 1946.
If the original antifas in Germany were overall moderate organizations, it reminds us that antifascism — as a movement and ideology — was based on a compromise.
At the VII Comintern Congress in Moscow in 1935, Joseph Stalin rescinded his previous policy of forced noncooperation between European communist and democratic parties (a policy that bears significant responsibility for Adolf Hitler's electoral success in 1933). After years of downplaying the threat of fascism, and of denouncing social democracy as "social fascism," Stalin's about-face enabled coalitions between communists, social democrats, liberals and conservatives — even former archconservatives such as the writer Thomas Mann counted themselves part of the movement.
These "popular front" coalitions and alliances helped prevent fascism from coming to power in a number of countries in the second half of the 1930s. German antifascism, in particular, flourished in exile groups that focused less on revolutionary violence than on a "cultural renewal" of humanist values, which included a reevaluation of the country's history.
After 1945, with the beginning of the Cold War, the term "antifascism" was quickly co-opted and instrumentalized by the Soviet-controlled regimes in Eastern Europe, with many former antifascists falling victim to show trials and purges. The inclusive and nonpartisan antifascism of the prewar and World War II period did not fit into a Stalinist system that was based on the power monopoly of communist parties.
In the German Democratic Republic (East Germany), antifascism became a rhetorical device that legitimized the ruling party's claim to moral superiority over its Western counterpart — the official GDR term for the Berlin Wall constructed in 1961 was "anti-fascist protection wall." This affected the memory — or lack of it — of the short-lived antifa groups during the Cold War. Largely ignored or forgotten in the West, they were selectively memorialized and glorified as precursors to communist rule in the East, with their history of diversity and inclusion suppressed.
But this should not let us forget that the original antifa were neither the terrorist arsonists of Trump's propaganda nor uncompromising, dogmatic revolutionaries rejecting any liberal compromises. The authoritarian sympathies of Trump and the Republican Party fall short of the fascism of the 1930s, but it is safe to say that the success of the Biden and Harris campaign will depend on the kinds of compromise and undogmatic coalition-building that characterized the original antifa of 80 years ago. Trump's desperate attempts to tie Biden to the term "antifa" thus contains an ironic and unintended grain of truth.
Voir aussi:
30 septembre 2020
Alors que le présentateur lui demandait s'il condamnait les suprémacistes blancs lors de son premier débat face à Joe Biden, Donald Trump s'est fendu d'une réponse énigmatique. «Proud Boys, mettez-vous en retrait, tenez-vous prêts», a déclaré le président des États-Unis, avant d'accuser les milices antifa d'extrême gauche de l'essentiel des violences observées en manifestation. Il a finalement fait volte-face mercredi appelant les milices d'extrême droite à «laisser la police faire son travail». «Je ne sais pas qui sont les Proud Boys», a-t-il également affirmé.
Alors, qui sont ces «Proud boys» («fiers garçons», en anglais) dont Donald Trump a fait mention? Il s'agit d'une organisation d'extrême droite américaine, qui se décrit comme une fraternité, un «club d'homme», qui assume ses positions pro-Trump. L'organisation a été décrite comme «un groupe de haine» par le Southern Poverty Law Center, une association qui observe les groupes d'extrême droite.
Fin novembre 2018, il a été rapporté, sur la base d'une note interne de la police du comté de Clark, que le FBI avait classé les «Proud Boys» comme «un groupe extrémiste lié au nationalisme blanc». L'information a été plus tard démentie par un responsable du FBI, précisant que la police fédérale américaine surveillait simplement ce groupe.
Violence, misogynie et arme à feu
Les «Proud Boys» cultivent un idéal de force, largement emprunt de misogynie, et de racisme – ce dont ils se défendent. Le groupe s'adresse aux hommes qui «refusent de s'excuser d'avoir créé le monde moderne». Il défend le port d'armes à feu, «l'entreprenariat» et la «femme au foyer», tout en s'opposant au «politiquement correct» et à l'immigration.
Pour défendre les «valeurs occidentales», les «Proud Boys» revendiquent le recours à la violence. «Je veux de la violence, je veux des coups de poing au visage. Je suis déçu que les partisans de Trump n'aient pas suffisamment frappé», déclarait ainsi Gavin McInnes, le fondateur du groupe. Pour Heidi Beirich, directrice du projet de renseignement pour le Southern Poverty Law Center, assumer la violence à ce point n'est pas commun chez les groupes d'extrême droite.
Je veux de la violence, je veux des coups de poing au visage. Je suis déçu que les partisans de Trump n'aient pas suffisamment frappé

Gavin McInnes, fondateur des «Proud Boys»
Selon le rapport interne de la police du comté de Clark se référant au FBI, le groupe «a contribué à l'escalade récente de la violence lors de rassemblements politiques organisés sur les campus universitaires et dans des villes comme Charlottesville, Virginie, Portland, Oregon et Seattle, Washington».
«Hipster raciste»
Le média américain Vox a affublé les «Proud boys» du sobriquet de «hipster racistes». Le mouvement tient en effet fortement à la personnalité charismatique et fantasque de son fondateur, Gavin McInnes, un canado-britannique résidant au États-Unis, considéré comme l'un des initiateurs du mouvement hipster, qui cofonda le magazine Vice en 1994. En 2018, il quitte officiellement la présidence du groupe, mais il y reste fortement impliqué.
S'ils ne portent pas à proprement parler d'uniformes, les «Proud Boys» se reconnaissent à leurs polos de la marque Fred Perry noirs et jaunes. La marque, déjà primée par les groupes skinhead, a plusieurs fois jugé nécessaire de se démarquer du groupe, en demandant à ses membres de cesser de porter leurs polos. En septembre 2020, Fred Perry a annoncé qu'il cessait de vendre ses polos noirs et jaunes en Amérique du Nord et au Canada.
Ce mardi, le noir et le jaune se retrouvaient sur les pages Facebook «Proud Boys». L'adresse de Donald Trump lors du débat a été récupérée pour en faire un logo: «Stand Back, Stand By», «Reculez, tenez-vous prêts».
Voir également:
Les membres de la milice d'extrême droite des Proud Boys n'ont pas été peu fiers de s'entendre donner des consignes par le président des Etats-Unis. Pendant son débat contre Joe Biden, mardi 29 septembre, Donald Trump a été invité par le modérateur Chris Wallace à répudier solennellement la violence d'extrême droite. « Etes-vous prêt ce soir à condamner les suprémacistes blancs et les milices et à dire qu'ils doivent rentrer dans le rang et ne pas ajouter à la violence ? », a invité le journaliste.
« J'y suis tout à fait disposé », a répondu M. Trump, avant d'ajouter que la violence émanait surtout de l'extrême gauche, « et non de l'aile droite ». Le présentateur ayant insisté, le président a fait mine de s'exécuter et, puisque Joe Biden avait mentionné les Proud Boys, c'est à eux qu'il s'est adressé : « Proud Boys, mettez-vous en retrait et tenez-vous prêts », a-t-il lancé. « Mais il faut que quelqu'un fasse quelque chose au sujet de ces antifas et de la gauche. Ce n'est pas un problème de l'aile droite. C'est la gauche. » La mouvance d'extrême gauche, dite antifa, a été rendue responsable de nombre de violences urbaines, notamment à Portland (Oregon) en marge des manifestations antiracistes de Black Lives Matter.
Le débat présidentiel n'était pas encore terminé que les membres du groupe célébraient, sur les réseaux sociaux, cette légitimation qualifiée d'« historique ». Quelques heures plus tard l'expression de M. Trump – « stand back and stand by » – était ajoutée au logo des « Boys ». « Ce que le président a dit, c'est qu'on pouvait se payer » les antifas, a commenté sur Twitter Joe Biggs, l'une des figures du groupe, en se déclarant « ravi » de poursuivre l'affrontement. « Sir, a-t-il ajouté, emphatique. Nous sommes prêts ! »
« Caravanes pour Trump »
Les Proud Boys, groupuscule qui n'accepte pas de femmes, fondé en 2016 par le cofondateur de Vice Media Gavin McInnes, en même temps que l'apparition de la mouvance identitaire, nationaliste et islamophobe de l'alt-right, pour « alternative right », sont considérés comme un « groupe de haine » (« hate group ») par le SPLC (Southern Poverty Law Center), qui fait autorité dans l'analyse des extrémistes. Jusqu'à la victoire de M. Trump, ils se cantonnaient à une présence sur Internet. Cette année, ils font bruyamment campagne pour la réélection du républicain. Pendant l'été, ils ont organisé des « caravanes pour Trump », cortèges de 4 × 4 qu'ils aiment amener, armés de fusils d'assaut ou de paintballs, au cœur des villes progressistes.
Ce n'est pas la première fois que le président manifeste de l'indulgence pour l'extrême droite. Après les affrontements de Charlottesville, en Virginie, en août 2017 lors d'une manifestation à laquelle avaient participé les mêmes Proud Boys, il avait renvoyé suprémacistes blancs et manifestants antiracistes dos à dos, estimant qu'il y avait « des gens bien des deux côtés ». Alors que la société américaine accepte de plus en plus largement l'idée de racisme structurel, le débat de mardi a montré que Donald Trump n'avait pas évolué.
Voir par ailleurs:
Or just a sideshow barometer for social breakage?
Jeremy Lee Quinn
Public report
September 17, 2020
Establishment media still continues to overlook trending Anarchist black bloc tactics especially in DC, Portland & Seattle with satellite activity in Denver, Sacramento and San Diego.
AdBusters – Blackspot, the Vancouver collective that organized Occupy Wall Street, announced over the summer big plans for a DC Occupation.
But aligned groups & Northwest elements of Insurrectionary Anarchism have yet to join in. Do Anarchists have the cohesion and apparatus outside of BLM for anything other than constant agitation from within?
NOTE: We've been undercover marching with self described Insurrectionary Anarchists in DC, Seattle, Portland & beyond.
So yes. They're real – but localized without a major event to capitalize on. Insurrectionary Anarchist ideology & rhetoric however has permeated into the social justice movement with blazing efficiency.
Voir aussi:
«Plus politisés» et «plus composites» qu'autrefois, selon le chercheur Jacques Leclercq, les groupes antifascistes de l'ultragauche, peu nombreux mais parfois très violents, sont revenus au devant de la scène avec la mobilisation contre la loi travail.
Depuis la première manifestation contre le projet de loi El Khomri le 9 mars, ces militants de l'ultragauche n'ont cessé de faire parler d'eux. Ils prennent systématiquement la tête des cortèges parisiens, sous l'oeil parfois agacé des traditionnelles organisations syndicales (CGT, FO, Unef…), et scandent des slogans hostiles aux forces de l'ordre comme: «Tout le monde déteste la police».
«C'est une sphère très difficile à cerner, qui a parfois des réactions surréalistes et des actions très violentes», explique Jacques Leclercq, auteur de l'ouvrage «Ultragauche, autonomes, émeutiers et insurrectionnels», dans un entretien avec l'AFP. On les reconnait à leur «dress code»: «des vêtements noirs, des bottes hautes… Comme les militants de l'extrême droite, à la différence que les gauchistes ont des lacets rouges et les autres, des lacets blancs».
Ils semblent peu nombreux, mais leurs actions (vitrines cassées, murs tagués, pavés arrachés, voitures vandalisées) en marge des manifestations et leurs échauffourées avec les forces de l'ordre viennent régulièrement brouiller le message des syndicats.
Sur leur site, les «antifas» de l'AFPB (Antifascistes Paris Banlieue) se disent «dans le viseur du ministère de l'Intérieur».
Un épisode violent a de fait marqué les esprits. Alors que des policiers manifestent à Paris le 18 mai contre «la haine anti-flics» de plus en plus répandue selon eux lors de la mobilisation contre la loi travail, une poignée d'autonomes s'en prennent à une voiture de police, d'où deux agents sortiront légèrement blessés.
Les vidéos montrent plusieurs personnes cagoulées jetant de lourds projectiles sur le véhicule, cherchant à frapper l'un des deux policiers, puis tirant un fumigène dans l'habitacle avant que le voiture s'embrase. Des suspects mis en examen dans cette affaire sont des membres connus de la mouvance des «antifas».
«Ce sont des militants chevronnés, proches des milieux libertaires et anarchistes, qui viennent des ZAD (Zones à défendre, ndlr) de Sivens, Notre-Dame-des-Landes, Turin… et que l'on voit aujourd'hui aux avant-postes des manifestations sauvages», explique Jacques Leclercq.
– «Un cycle offensif» –
Sur leur site, ces militants se présentent avant tout comme «une organisation antifasciste et anticapitaliste». Une définition assez large, qui permet d'attirer vers eux «pour la première fois (…) des militants traditionnels, d'associations de gauche, des syndicalistes ou des écologistes mobilisés contre la COP21».
Une alliance entamée avec l'instauration de l'état d'urgence, lors des attentats du 13 novembre, et qui se poursuit à travers la mobilisation sociale. «Cette ultragauche est à l'affût de toutes les luttes: il y a trente ans, les redskins tapaient contre les fascistes, au début des années 2000 on retrouvait ces groupes sur les manifestations contre les sommets gouvernementaux et aujourd'hui, ils se rassemblent contre la loi travail».
C'est aussi le résultat des rassemblements successifs contre le CPE (2006), pour les retraites (2010) ou, plus récemment, pour les migrants. «Même si ce ne sont pas les mêmes générations militantes qui agissent, il y a eu comme un passage de témoin», observe Jacques Leclercq.
A deux ans du premier cinquantenaire de «Mai 68», le chercheur relève que «beaucoup de slogans, d'affiches de cette époque sont repris aujourd'hui dans les cortèges» avec des appels pour les «grèves, blocages et manifestations sauvages».
Alors qu'on croyait le mouvement antifasciste «atone» depuis le décès d'un de ses membres, Clément Méric, il y a trois ans, le 5 juin 2013 au cours d'une bagarre avec des skins d'extrême droite, l'ultragauche reprend des couleurs.
«Globalement, les antifascistes d'aujourd'hui sont moins violents, plus politisés et plus composites que dans les années 80», relève le chercheur. «Ils sont souvent surdiplômés», viennent de «milieux plus bourgeois» mais «ne trouvent pas de raison d'être à travers le travail».
La société plonge avec eux dans «un cycle offensif»: «une action violente, suivie d'une répression forte». L'ultragauche cherche ainsi «à créer plus de solidarité entre groupes, et recruter de nouveaux militants dans les rangs des défenseurs de liberté».
Voir également:
L'antifascisme, une arme de classe
Christophe Guilluy
Le Crépuscule de la France d'en haut (p. 171-179)
2016
L'insécurité sociale et culturelle dans laquelle ont été plongées les classes populaires, leur relégation spatiale, débouchent sur une crise politique majeure. L'émergence d'une « France périphérique », la montée des radicalités politiques et sociales sont autant de signes d'une remise en cause du modèle économique et sociétal dominant. Face à ces contestations, la classe dominante n'a plus d'autre choix que de dégainer sa dernière arme, celle de l'antifascisme. Contrairement à l'antifascisme du siècle dernier, il ne s'agit pas de combattre un régime autoritaire ou un parti unique. Comme l'annonçait déjà Pier Paolo Pasolini en 1974, analysant la nouvelle stratégie d'une gauche qui abandonnait la question sociale, il s'agit de mettre en scène « un antifascisme facile qui a pour objet un fascisme archaïque qui n'existe plus et n'existera plus jamais » (1). C'est d'ailleurs en 1983, au moment où la gauche française initie son virage libéral, abandonne les classes populaires et la question sociale, qu'elle lance son grand mouvement de résistance au fascisme qui vient. Lionel Jospin reconnaîtra plus tard que cette « lutte antifasciste en France n'a été que du théâtre » et même que « le Front national n'a jamais été un parti fasciste » (2). Ce n'est pas un hasard si les instigateurs et financeurs de l'antiracisme et de l'antifascisme sont aussi des représentants du modèle mondialisé. De Bernard-Henri Lévy à Pierre Bergé, des médias (contrôlés par des multinationales), du Medef aux entreprises du CAC 40, de Hollywood à Canal Plus, l'ensemble de la classe dominante se lance dans la résistance de salon. « No pasaràn » devient le cri de ralliement des classes dominantes, économiques ou intellectuelles, de gauche comme de droite. Il n'est d'ailleurs pas inintéressant de constater, comme le fait le chercheur Jacques Leclerq (3), que les groupes « antifa » (qui s'étaient notamment fait remarquer pendant les manifestations contre la loi Travail par des violences contre des policiers), recrutent essentiellement des jeunes diplômés de la bourgeoisie (4).
Véritable arme de classe, l'antifascisme présente en effet un intérêt majeur. Il confère une supériorité morale à des élites délégitimées en réduisant toute critique des effets de la mondialisation à une dérive fasciste ou raciste. Mais, pour être durable, cette stratégie nécessite la promotion de l'« ennemi fasciste » et donc la surmédiatisation du Front national… Aujourd'hui, on lutte donc contre le fascisme en faisant sa promotion. Un « combat à mort » où on ne cherche pas à détruire l'adversaire, mais à assurer sa longévité. Il est en effet très étrange que les républicains, qui sauf erreur détiennent le pouvoir, n'interdisent pas un parti identifié comme « fasciste ». À moins que ces nouveaux partisans n'aient pas véritablement en ligne de mire ce petit parti, cette « PME familiale », mais les classes populaires dans leur ensemble. Car le problème est que ce n'est pas le Front national qui influence les classes populaires, mais l'inverse. Le FN n'est qu'un symptôme d'un refus radical des classes populaires du modèle mondialisé. L'antifascisme de salon ne vise pas le FN, mais l'ensemble des classes populaires qu'il convient de fasciser afin de délégitimer leur diagnostic, un « diagnostic d'en bas » qu'on appelle « populisme ». Cette désignation laisse entendre que les plus modestes n'ont pas les capacités d'analyser les effets de la mondialisation sur le quotidien et qu'elles sont aisément manipulables.
Expert en « antifascisme », Bernard-Henri Lévy a ainsi ruiné l'argumentaire souverainiste, celui de Chevènement, en l'assimilant à une dérive nationaliste – lire : fasciste. Du refus du référendum européen à la critique des effets de la dérégulation, du dogme du libre-échange, toute critique directe ou indirecte de la mondialisation est désormais fascisée. Le souverainisme, une « saloperie », nous dit Bernard-Henri Lévy. Décrire l'insécurité sociale et culturelle en milieu populaire, c'est « faire le jeu de ». Dessiner les contours d'une France fragilisée, celle de la France périphérique, « c'est aussi faire le jeu de ».
Illustration parfaite du « fascisme de l'antifascisme (5) », l'argument selon lequel il ne faudrait pas dire certaines vérités, car cela « ferait le jeu de », est régulièrement utilisé. Il faut dire que les enjeux sont considérables. Si elle perd la guerre des représentations, la classe dominante est nue. Elle devra alors faire face à la question sociale et assumer des choix économiques et sociétaux qui ont précarisé les classes populaires. C'est dans ce contexte qu'il faut comprendre la multiplication des procès en sorcellerie et le nouveau maccarthysme des « libéraux-godwiniens ». L'expression du philosophe Jean-Claude Michéa vise à dénoncer l'utilisation systématique par les libéraux de la théorie du juriste Mike Godwin selon laquelle « plus une discussion en ligne dure longtemps (sur Internet), plus la probabilité d'y trouver une comparaison impliquant les nazis ou Hitler s'approche de 1 ».
Pour la classe dominante, la défense même de gens ordinaires devient suspecte. Pour avoir évoqué la « décence commune des gens ordinaires », leurs valeurs traditionnelles d'entraide et de solidarité, le philosophe s'est retrouvé sur la liste des dangereux « réactionnaires » (autre synonyme de fasciste), bref, de ceux qui « font le jeu de » (6). La technique est d'ailleurs utilisée pour tous les chercheurs ou intellectuels qui auraient l'audace de proposer une autre représentation du peuple et de ses aspirations. De la démographe Michèle Tribalat au philosophe Michel Onfray, la liste des « fascisés » s'allonge inexorablement au rythme de la délégitimation de la classe dominante. On pourrait multiplier les exemples, mais la méthode est toujours la même : fasciser ceux qui donnent à voir la réalité populaire.
Face à une guerre des représentations qu'elle est en train de perdre, la classe dominante en arrive même à fasciser les territoires ! La « France périphérique » est ainsi présentée comme une représentation d'une France blanche xénophobe opposée aux quartiers ethnicisés de banlieue. Peu importe que la distinction entre les territoires ruraux, les petites villes et les villes moyennes et les métropoles n'ait jamais reposé sur un clivage ethnique, peu importe que la France périphérique, qui comprend les DOM-TOM, ne soit pas homogène ethniquement et culturellement, l'objectif est avant tout d'ostraciser et de délégitimer les territoires populaires. Et, inversement, de présenter la France des métropoles comme ouverte et cosmopolite. La France du repli d'un côté, des ploucs et des ruraux, la France de l'ouverture et de la tolérance de l'autre. Mais qu'on ne s'y trompe pas, cet « antiracisme de salon » ne vise absolument pas à protéger l'« immigré », le « musulman », les « minorités » face au fascisme qui vient, il s'agit d'abord de défendre des intérêts de classe, ceux de la bourgeoisie.
Si l'arme de l'antifascisme permet à moyen terme de décrédibiliser toute proposition économique alternative et de contenir la contestation populaire, elle révèle aussi l'isolement des classes dominantes et supérieures. Cette stratégie de la peur n'a en effet plus aucune influence sur les catégories modestes, ni dans la France périphérique, ni en banlieue. C'est terminé. Les classes populaires ne parlent plus avec les « mots » de l'intelligentsia. Le « théâtre de la lutte antifasciste » (7) se joue devant des salles vides.
En ostracisant, et en falsifiant, l'idéologie antifasciste vise à isoler, atomiser les classes populaires et les opposants au modèle dominant en créant un climat de peur. Le problème est que cette stratégie de défense de classe devient inopérante et, pire, est en train de se retourner contre ses promoteurs. La volonté de polariser encore plus le débat public entre « racistes et antiracistes », entre « fascistes et antifascistes » semble aussi indiquer la fuite en avant d'une classe dominante qui n'est pas prête à remettre en question un modèle qui ne fait plus société. Réunie sous la bannière de l'antifascisme, partageant une représentation unique (de la société et des territoires), les bourgeoisies de gauche et de droite sont tentées par le parti unique. Si les « intellectuels sont portés au totalitarisme bien plus que les gens ordinaires », une tentation totalitaire semble aussi imprégner de plus en plus une classe dominante délégitimée, et ce d'autant plus qu'elle est en train de perdre la bataille des représentations.
Ainsi, quand la fascisation ne suffit plus, la classe dominante n'hésite plus à délégitimer les résultats électoraux lorsqu'ils ne lui sont pas favorables. La tentation d'exclure les catégories modestes du champ de la démocratie devient plus précisé. L'argument utilisé, un argument de classe et d'autorité, est celui du niveau d'éducation des classes populaires. Il permet de justifier une reprise en main idéologique. En juin 2016, le vote des classes populaires britanniques pour le Brexit a non seulement révélé un mépris de classe, mais aussi une volonté de restreindre la démocratie. Quand Alain Mine déclare que le Brexit, « c'est la victoire des gens peu formés sur les gens éduqués » (9) ou lorsque Bernard-Henri Lévy insiste sur la « victoire du petit sur le grand, et de la crétinerie sur l'esprit » (10), la volonté totalitaire des classes dominantes se fait jour. Les mots de l'antifascisme sont ceux de la classe dominante, les catégories modestes l'ont parfaitement compris et refusent désormais les conditions d'un débat tronqué.
Notes
1. L'Europeo, 26 décembre 1974, interview de Pasolini publiée par la suite dans le livre Écrits corsaires, Champs- Flammarion, 2009.
2. « Répliques », France Culture, 29 septembre 2007 et Lionel Jospin, Lionel raconte Jospin, Seuil, 2009.
3. Auteur de « Ultragauche, autonomes, émeutiers et insurrectionnels », AFP, 3 juin 2016.
4. Un constat qui fait écho à l'analyse de Pasolini de 1968 Dans ses Écrits corsaires, l'écrivain disait se sentir plus proche du « CRS fils d'ouvriers ou de paysans » que de « l'étudiant fils de notaire ».
5. Pasolini, Écrits corsaires, op. cit.
6. Frédéric Lordon, « Impasse Michéa », La Revue des livres, septembre 2013.
7. « Répliques », France Culture, 29 septembre 2007 et Lionel Jospin, Lionel raconte Jospin, Seuil, 2009.
8. Simon Leys, Orwell ou l'horreur de la politique, Champs/Flammarion, 1984.
9. Marianne, 29 juin 2016.
10. Le Monde, 26 juin 2016.
Voir encore:
The 'very fine people' at Charlottesville: Who were they?
Voir enfin:
Le 16 juin 1968, le cinéaste italien Pier Paolo Pasolini publiait dans l'hebdomadaire « L'Espresso » un poème virulent à l'encontre des étudiants, emblèmes de Mai 68.
« La bourgeoisie aime se punir de ses propres mains. » Ces mots forts proviennent d'un poème retentissant du cinéaste Pier Paolo Pasolini, publié le 16 juin 1968 dans « l'Espresso » sous le titre « Il PCI ai giovani ! » (« le Parti communiste italien aux jeunes ! »). Dans ce texte qui fit scandale à l'époque, celui qui était connu pour adhérer au marxisme et défendre les classes populaires, critique de façon extrêmement virulente les révoltes étudiantes qui secouent l'Italie.
A la fois révolutionnaire, communiste et chrétien, le cinéaste prend le contre-pied de cette mémoire collective qui voit dans Mai-68 la révolte du peuple contre l'autorité en place. Dans les livres d'histoire, la position paradoxale de l'artiste est aujourd'hui encore qualifiée de « singulière ».
« Les policiers étaient les pauvres «
Surnommé le « mai rampant », en raison de sa durée, le mouvement des étudiants italiens se soulève dès 1967. Le système scolaire, en retard et inadapté aux évolutions de l'époque, nourrit le malaise générationnel. A Rome, début mars 1968, la faculté d'architecture de Valle Giulia lance le premier « sessantotto » (« soixante-huit ») de la capitale.
En juin,  à l'issue d'une révolte qui a fait plusieurs centaines de blessés, Pier Paolo Pasolini, surnommé « P.P.P », lance une invective aux manifestants :
« Lorsque hier, […] vous vous êtes battus avec les policiers, moi je sympathisais avec les policiers. Car les policiers sont fils de pauvres. Ils viennent de sous-utopies, paysannes ou urbaines. »A l'université Valle Giulia, les étudiants se sont élevés contre leurs aînés. Mais P.P.P. est plus sensible à la lutte des classes qu'à la lutte des générations : « Et vous, très chers (bien que du côté de la raison) vous étiez les riches, tandis que les policiers (qui étaient du côté du tort) étaient les pauvres. »
Le poète ne se reconnaît plus dans une gauche qui s'est tournée vers les classes favorisées. Interpellant, plein d'amertume, le Parti communiste officiel, il lance : « Vous abandonnez le langage révolutionnaire ». Davide Luglio, spécialiste de la littérature italienne moderne et contemporaine à l'université Paris-Sorbonne, analyse :
« Pour lui, les appareils politiques qui représentent cette idéologie ne se rangent plus du côté des défavorisés. Et délaissent un idéal révolutionnaire de changement. »
Contre la position dominante
Le poème est à l'image de l'artiste : celle d'homme révolté et écorché. « Oh mon Dieu ! Vais-je devoir prendre en considération l'éventualité de faire à vos côtés la Guerre Civile et mettre de côté ma vieille idée de Révolution ? », questionne l'éternel incompris, figure de l'anti-système. La révolte étudiante n'a rien de la lutte des classes qu'il appelle de ses voeux et ça le désespère :
« Il martèle que ce sont les fils qui se révoltent contre leurs pères. La grogne a lieu à l'intérieur d'une même classe dominante qu'est la bourgeoisie », explique Davide Luglio.Dès lors, il fustige également les médias du monde entier qui encouragent ces révoltes : « Doucement, le temps d'Hitler revient », prévient avec un sens violent de la provocation celui qui, né en 1922, a vécu sous le fascisme. La phrase a beau faire polémique, il l'assume. C'est sa façon d'exprimer son opposition viscérale au système néocapitaliste qu'il juge beaucoup plus puissant que les totalitarismes d'avant-guerre. Davide Luglio explique :
« Pasolini accuse le modèle consumériste de standardiser tous les modes de vie de manière sournoise. Un paysan par exemple poursuit dorénavant le même idéal bourgeois : acheter un frigo, une télévision… »P.P.P. voit dans Mai 68 l'apothéose des années 60, qu'il exècre. Le capitalisme libéral qui émerge n'est pour lui qu'une homologation de la pensée unique qu'il s'attache à combattre, jusqu'à s'opposer à l'avortement. Pour lui,
« La vieille société traditionnelle, avec une diversité linguistique, culturelle, disparaît au profit d'un seul modèle préconçu », pointe le professeur à l'université Paris-Sorbonne.Assassiné dans des conditions mystérieuses en 1975, Pasolini couche sur papier ses indignations : « Vous êtes en retard, mes chers », glisse-t-il avec malice. La lutte, à ses yeux, doit désormais être sociale :
« Donnez la moitié de vos revenus paternels, aussi maigres soient-ils, à de jeunes ouvriers afin qu'ils puissent occuper, avec vous, leurs usines », conseille-t-il.Cinquante ans après, en pleine période de conflit social, l'œil acéré du cinéaste maudit, même s'il est certainement manichéen et excessif, soulève des questions terriblement actuelles.