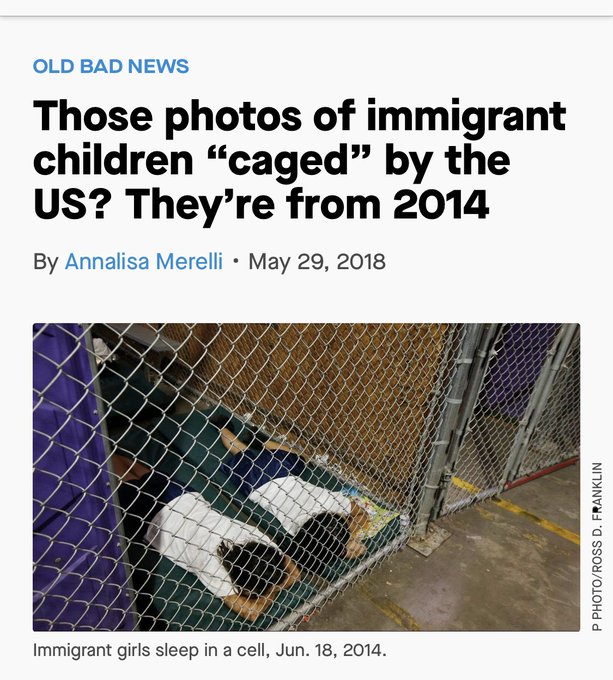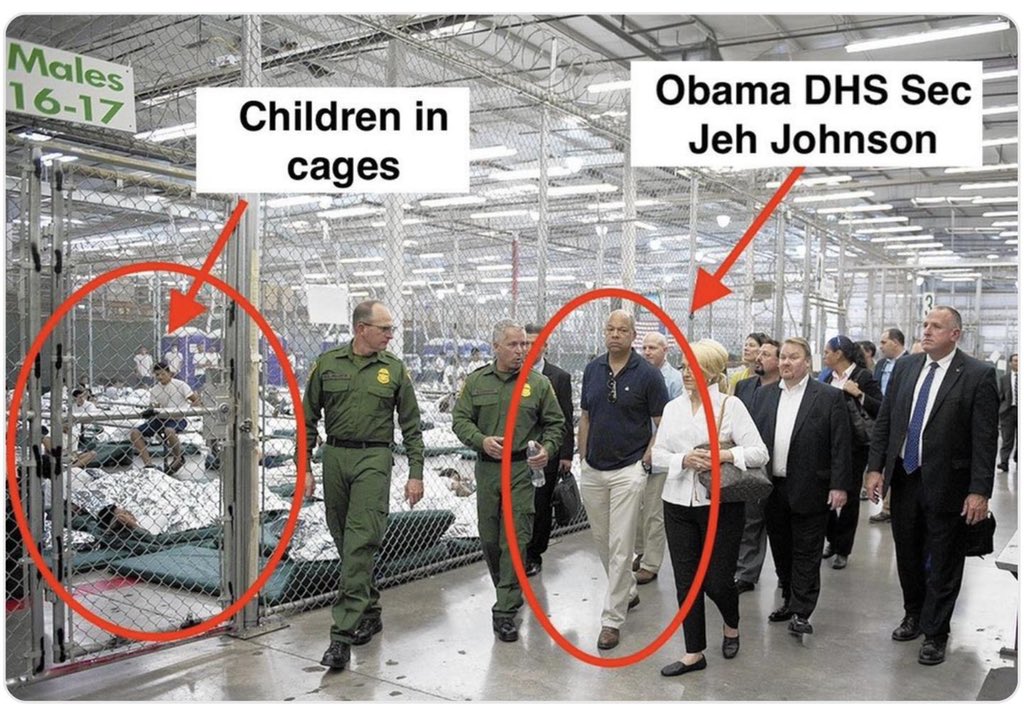 Lorsque l'esprit impur est sorti d'un homme, il va par des lieux arides, cherchant du repos, et il n'en trouve point. Alors il dit: Je retournerai dans ma maison d'où je suis sorti; et, quand il arrive, il la trouve vide, balayée et ornée. Il s'en va, et il prend avec lui sept autres esprits plus méchants que lui; ils entrent dans la maison, s'y établissent, et la dernière condition de cet homme est pire que la première. Jésus (Matthieu 12 : 43-45)
Le monde moderne n'est pas mauvais : à certains égards, il est bien trop bon. Il est rempli de vertus féroces et gâchées. Lorsqu'un dispositif religieux est brisé (comme le fut le christianisme pendant la Réforme), ce ne sont pas seulement les vices qui sont libérés. Les vices sont en effet libérés, et ils errent de par le monde en faisant des ravages ; mais les vertus le sont aussi, et elles errent plus férocement encore en faisant des ravages plus terribles. Le monde moderne est saturé des vieilles vertus chrétiennes virant à la folie. Elles ont viré à la folie parce qu'on les a isolées les unes des autres et qu'elles errent indépendamment dans la solitude. Ainsi des scientifiques se passionnent-ils pour la vérité, et leur vérité est impitoyable. Ainsi des « humanitaires » ne se soucient-ils que de la pitié, mais leur pitié (je regrette de le dire) est souvent mensongère. G.K. Chesterton
Notre monde est de plus en plus imprégné par cette vérité évangélique de l'innocence des victimes. L'attention qu'on porte aux victimes a commencé au Moyen Age, avec l'invention de l'hôpital. L'Hôtel-Dieu, comme on disait, accueillait toutes les victimes, indépendamment de leur origine. Les sociétés primitives n'étaient pas inhumaines, mais elles n'avaient d'attention que pour leurs membres. Le monde moderne a inventé la « victime inconnue », comme on dirait aujourd'hui le « soldat inconnu ». Le christianisme peut maintenant continuer à s'étendre même sans la loi, car ses grandes percées intellectuelles et morales, notre souci des victimes et notre attention à ne pas nous fabriquer de boucs émissaires, ont fait de nous des chrétiens qui s'ignorent. René Girard
L'inauguration majestueuse de l'ère « post-chrétienne » est une plaisanterie. Nous sommes dans un ultra-christianisme caricatural qui essaie d'échapper à l'orbite judéo-chrétienne en « radicalisant » le souci des victimes dans un sens antichrétien. (…) Jusqu'au nazisme, le judaïsme était la victime préférentielle de ce système de bouc émissaire. Le christianisme ne venait qu'en second lieu. Depuis l'Holocauste , en revanche, on n'ose plus s'en prendre au judaïsme, et le christianisme est promu au rend de bouc émissaire numéro un. (…) Le mouvement antichrétien le plus puissant est celui qui réassume et « radicalise » le souci des victimes pour le paganiser. (…) Comme les Eglises chrétiennes ont pris conscience tardivement de leurs manquements à la charité, de leur connivence avec l'ordre établi, dans le monde d'hier et d'aujourd'hui, elles sont particulièrement vulnérables au chantage permanent auquel le néopaganisme contemporain les soumet. René Girard

Vous semblez découvrir une réalité documentée et évoquée depuis juillet 2017. (…) Ce que nous savons, c'est que les ONG jouent un rôle essentiel pour apporter une aide aux migrants. Cela ne fait aucun doute. Toutefois, en Méditerranée centrale, on a observé, de façon tout à fait documentée je vous le dis, une réelle collusion à certains moments entre les trafiquants de migrants et certaines ONG. On a observé que certains navires d'ONG étaient ainsi en contact téléphonique direct avec des passeurs qui facilitaient le départ des migrants depuis les côtes libyennes dans des conditions effroyables, souvent au péril de leur vie. Les ONG, dans ce cas là, ont pu se faire complices des passeurs. Les ONG doivent avoir une attitude responsable. Christophe Castaner (ministre de l'intérieur français, conférence de presse finale du G7, Paris, 3 avril 2019)
Notre message est sans équivoque: n'envoyez pas vos enfants seuls, sur des trains ou par des passeurs. S'ils réussissent à arriver ici, ils seront renvoyés. Mais surtout, ils risquent de ne pas arriver. Barack Obama (09/07/2014)

La Maison-Blanche a demandé mardi au Congrès américain le déblocage en urgence de 3,7 milliards de dollars pour faire face à l'entrée illégale de dizaines de milliers d'enfants. Le président américain reconnaît lui-même que son pays fait face à «une situation humanitaire d'urgence». Barack Obama a demandé formellement au Congrès mardi de débloquer 3,7 milliards de dollars (2,7 milliards d'euros) pour répondre à l'afflux croissant d'enfants clandestins à la frontière avec le Mexique. L'objectif: augmenter les capacités d'accueil des sans-papiers et le nombre de juges gérant leurs dossiers, renforcer la surveillance de la frontière… mais surtout améliorer les conditions de détention de ces enfants arrêtés à la frontière après avoir tenté la traversée du Rio Grande au péril de leur vie. «Sans crédits supplémentaires, à moins de prendre des mesures extraordinaires, les agences ne disposeront pas des ressources suffisantes pour répondre à la situation de façon appropriée», a insisté la Maison-Blanche. Car sur le terrain, les besoins sont colossaux. Depuis le mois d'octobre, pas moins de 52.000 sans-papiers mineurs venus seuls, surtout d'Amérique centrale (Guatemala, Honduras, Salvador), ont été interpellés à la frontière entre le Mexique et les États-Unis. Sans compter les milliers d'autres arrêtés en compagnie de leurs proches. Le phénomène est loin d'être nouveau, mais les chiffres ont doublé par rapport à l'an dernier. Au total, plus de 90.000 enfants pourraient être interpellés cette année, soit 15 fois plus qu'en 2011, selon une note officielle. Ces enfants, parfois âgés de 3 ou 4 ans seulement, arrivent affamés, déshydratés, après un périple de plusieurs milliers de kilomètres. Ils se retrouvent dans «des conditions terribles», «n'ont pas de lit et dorment par terre», déplore auprès de l'AFP Domingo Gonzalo, membre de l'association Campaña Fronteriza qui oeuvre au Texas. La Croix-Rouge américaine a même dû venir en aide aux autorités en fournissant des couvertures et des kits d'hygiène pour les jeunes détenus, tandis que des bases militaires sont transformées en centres d'accueil d'urgence, en Californie ou au Texas. Parmi ces mineurs, beaucoup fuient la pauvreté, la violence liée au narcotrafic de leur pays. (…) Mais s'ils affluent à la frontière américaine, c'est que beaucoup disent être venus profiter d'une «nouvelle» loi qui leur donnerait des «permisos», des permis de séjour pour mineurs, une rumeur qui se répand depuis des mois dans ces pays d'Amérique centrale, à en croire des migrants interrogés par le New York Times. Rumeur alimentée par les passeurs qui profitent de ce trafic. Pour les républicains toutefois, le principal responsable de cet afflux massif s'appelle Barack Obama: avec son message pro-immigration, il a selon eux donné des espoirs aux jeunes clandestins. La reforme que défend le président prévoit en effet de faciliter un peu l'accès à la nationalité pour les enfants sans-papiers, contre un renforcement du contrôle de la frontière mexicaine. «Apparemment, on se passe le mot qu'une fois appréhendé par les agents à la frontière, grâce au laxisme de cette administration, on ne sera jamais expulsé», accuse ainsi le représentant républicain Bob Goodlatte. Le gouverneur du Texas Rick Perry estime que cette «crise humanitaire» menace la sécurité intérieure du pays. «La bonne décision est de mon point de vue d'expulser immédiatement» ces enfants. Comme l'a rappelé sur CNN un élu démocrate du Texas, Henry Cuellar, «si vous êtes Mexicain, vous êtes renvoyés (…) mais si vous venez d'un pays qui n'est pas frontalier avec les Etats-Unis comme les pays d'Amérique centrale, alors la loi dit que vous devez être pris en charge par les services fédéraux de la Santé et qu'ils vont vous placer» dans un centre d'accueil ou une famille. Or pour le républicain Rick Perry, «leur permettre de rester ne fera qu'encourager le prochain groupe à entreprendre ce très dangereux voyage». (…) Les démocrates rappellent aussi que leur plan prévoyait la construction de centaines de kilomètres de nouvelles barrières frontalières et le renforcement du nombre de policiers. Visiblement dépassée par l'ampleur du phénomène, l'administration Obama répète que la plupart de ces enfants clandestins ne seront pas autorisés à rester dans le pays. Le président s'est même adressé aux parents d'Amérique centrale le mois dernier dans une interview télévisée: «Notre message est sans équivoque: n'envoyez pas vos enfants seuls, sur des trains ou par des passeurs», a-t-il déclaré sur la chaîne américaine ABC. «S'ils réussissent à arriver ici, ils seront renvoyés. Mais surtout, ils risquent de ne pas arriver». Malgré ses efforts, des centaines de mineurs clandestins continuent de gagner la frontière chaque jour. Le Figaro (09/07/2014)
On peut parler aujourd'hui d'invasion arabe. C'est un fait social. Combien d'invasions l'Europe a connu tout au long de son histoire ! Elle a toujours su se surmonter elle-même, aller de l'avant pour se trouver ensuite comme agrandie par l'échange entre les cultures. Pape François
Je ne crois pas qu'il y ait aujourd'hui une peur de l'islam, en tant que tel, mais de Daech et de sa guerre de conquête, tirée en partie de l'islam. L'idée de conquête est inhérente à l'âme de l'islam, il est vrai. Mais on pourrait interpréter, avec la même idée de conquête, la fin de l'Évangile de Matthieu, où Jésus envoie ses disciples dans toutes les nations. (…) Devant l'actuel terrorisme islamiste, il conviendrait de s'interroger sur la manière dont a été exporté un modèle de démocratie trop occidentale dans des pays où il y avait un pouvoir fort, comme en Irak. Ou en Libye, à la structure tribale. On ne peut avancer sans tenir compte de cette culture.  (…) Sur le fond, la coexistence entre chrétiens et musulmans est possible. Je viens d'un pays où ils cohabitent en bonne familiarité. (…) En Centrafrique, avant la guerre, chrétiens et musulmans vivaient ensemble et doivent le réapprendre aujourd'hui. Le Liban aussi montre que c'est possible. Pape François
It is what our country is, it is a country of immigrants. We have not recently done a very good job of remembering who we are. My family were treated terribly and were not accepted and America learned to accept all these ideas. Being here talking with you is important to remind them of who we are and who we have always been which is you. You forget that these are people who didn't just leave their country for no reason at all. These are people who left because a terrible tragedy. We always look around at the end of these tragedies and say if we knew, we would have done something and the reality is, of course we know. What is shocking to me is not that it happened but its continuing to happen for five years. It's actually easy to dismiss giant numbers but it's very hard to dismiss a young child sitting on the ground crying as her mother said, 'If we die. I rather we die by a bullet because it would be quicker.' George Clooney
When he became president he expressed America first. That is wrong; When I saw pictures of some of those young children, I was sad. America… should take a global responsibility. [But] European countries should take these refugees and give them education and training, and the aim is return to their own land with certain skills. (…) A limited number is OK, but the whole of Europe [will] eventually become Muslim country, African country – impossible. Dalai Lama
Je me qualifie de droite nationale, souverainiste, populaire, conservatrice. Le conservatisme tel que je l'entends et tel que l'entend François-Xavier Bellamy, et dans lequel peuvent se retrouver beaucoup de Français, est une sorte de disposition d'esprit qui consiste à vouloir conserver des héritages séculaires. Marion Maréchal
La scène est impressionnante. Dans la nuit de jeudi à vendredi, le commissariat de Val-de-Reuil-Louviers (Eure), au sud de Rouen, a été pris d'assaut par une bande de jeunes. Aux alentours de deux heures du matin, une quinzaine d'individus cagoulés ont attaqué l'établissement en lançant des projectiles en nombre, tirant également des mortiers, selon les rapports de police, consultés par Le Figaro. Sur les images de vidéosurveillance que nous avons pu consulter, on aperçoit deux agents de garde tenter de contenir les tirs des assaillants à l'aide de boucliers. En chemisette, les fonctionnaires ne semblent pas du tout préparés à un tel assaut. Des fumigènes, des «éléments pyrotechniques» de toutes les couleurs ainsi que des pavés sont jetés sur les policiers. Lors de l'assaut, plusieurs d'entre eux ont crié «Allah Akbar», d'autres insultant les forces de l'ordre. Les individus semblent déterminés à pénétrer dans le commissariat. Leurs attaques durent pendant environ une demie heure, à la fois contre les fonctionnaires et le bâtiment. Ceux-ci répliquent à l'aide de gaz lacrymogènes, avant que des policiers de la Brigade anticriminalité (BAC) et de la Direction départementale de la sécurité publique (DDSP) n'arrivent en renfort. Vers 2 heures 30, le calme est finalement revenu. Si aucun agent n'a été blessé, quelques dégâts matériels ont été constatés: trois vitres ont été touchées, un véhicule endommagé. Selon les premières investigations, les auteurs des faits sont des jeunes âgés de 15-20 ans. Lors de l'assaut, plusieurs d'entre eux ont crié «Allah Akbar», d'autres insultant les forces de l'ordre. «Bande d'enculés de Français», «Venez sortez on va vous cramer», ont scandé les suspects, cagoulés mais pas gantés, qui se sont enfuis à l'arrivée des renforts. Sur les lieux, les restes de 115 projectiles ont été retrouvés. L'attaque a suscité une vague de colère dans la profession. Dans un communiqué publié vendredi, le syndicat Alliance a dénoncé un assaut d'une «violence inouïe». Évoquant des «policiers à bout, au bord de la rupture», le syndicat s'inquiète de la situation de «souffrance» de ce commissariat de l'Eure, en manque d'effectifs et de moyens. D'après une source syndicale, contactée par Le Figaro, le même bâtiment avait été la cible d'une offensive du même type en juillet 2018. Le Figaro
Nobody would have the balls today to write 'The Satanic Verses', let alone publish it. Writing is now timid because writers are now terrified. Hanif Kureishi
What we are talking about here is not a system of formal censorship, under which the state bans works deemed offensive. Rather, what has developed is a culture of self-censorship in which the giving of offence has come to be seen as morally unacceptable. In the 20 years since the publication of The Satanic Verses the fatwa has effectively become internalised. Kenan Malik (2008)
It was after Rushdie's The Satanic Verses that many Western publishing houses began bowing to Islamist intimidation. Christian Bourgois, a French publishing house that had bought the rights, refused to publish The Satanic Verses. It was the first time that, in the name of Islam, a writer was condemned to disappear from the face of the earth — to be murdered for a bounty. Rushdie is still with us, but the murder in 2004 of Theo van Gogh for producing and directing a film, « Submission », about Islamic violence toward women; the death of so many Arab-Islamic intellectuals guilty of writing freely, the Danish cartoon riots and the many trials (for instance, here and here) and attempted murders (such as here and here), the slaughter at the French satirical magazine Charlie Hebdo, the attacks after Pope's Benedict speech in Regensburg, the books and scripts cancelled, the depictions of Muhammad closeted in the warehouses of museums, and the increasing threats and punishments, including flogging, to countless journalists and writers such as Saudi Arabia's Raif Badawi, should alarm us — not bring us to our knees. As the Saatchi Gallery's capitulation shows, freedom of speech in Europe is now exhausted and weak. So far, we have caved in to Islamic extremists and Western appeasers. It is the tragic lesson of the Rushdie case 30 years later: no author would dare to write The Satanic Verses today; no large publishing house such as Penguin would print it; media attacks against « Islamophobes » would be even stronger, as would the bottomless betrayal of Western diplomats. Also today, thanks to social media as a weapon of censorship and implicit mass threats, any author would probably be less fortunate than Rushdie was 30 years ago. Since that time, we have made no progress. Instead, we have been seeing the jihad against The Satanic Verses over and over again. The Rushdie affair also seems to have deeply shaped British society. The Saatchi Gallery's surrender in London is not unique. The Tate Britain gallery shelved a sculpture, « God is Great », by John Latham, of the Koran, Bible and Talmud embedded in glass. Christopher Marlowe's « Tamburlaine the Great » was censored at the Barbican Centre. The play included a reference to the Prophet of Islam being « not worthy to be worshipped » as well as a scene in which the Koran is burned. The Whitechapel Art Gallery in London purged an exhibit containing nude dolls which could possibly have upset the Muslim population. At the Mall Galleries in London, a painting, « ISIS Threaten Sylvania », by the artist Mimsy, was censored for showing toy stuffed-animal terrorists about to massacre toy stuffed-animals having a picnic. At the Royal Court Theatre in London, Richard Bean was forced to censor himself for an adaptation of « Lysistrata », the Greek comedy in which the women go on a sex strike to stop the men who wanted to go to war. In Bean's version, Islamic virgins go on strike to stop terrorist suicide bombers. Unfortunately, in the name of fighting « Islamophobia », the British establishment now appears to be submitting to creeping sharia: and purging and censoring speech on its own. Recently, some major conservative intellectuals have been sacked in the UK. One is the peerless philosopher Roger Scruton, who was fired from a governmental committee for saying that the word « Islamophobia » has been invented by the Muslim Brotherhood « to stop discussion of a major issue ». Then it was the turn of the great Canadian psychologist Jordan Peterson, whose visiting fellowship at Cambridge University was rescinded for posing with a man wearing an « I'm a proud Islamophobe » T-shirt. Professor Peterson later said that the word « Islamophobia » has been « partly constructed by people engaging in Islamic extremism, to ensure that Islam isn't criticised as a structure ». The instances of Scruton and Peterson only confirm the real meaning of « Islamophobia », a word invented to silence any criticism of Islam by anyone, or as Salman Rushdie commented, a word « created to help the blind remain blind ». Where is the long-overdue push-back? Writing in 2008, The Telegraph's Tim Walker quoted the famous playwright Simon Gray saying that Nicholas Hytner, director of London's National Theatre from 2003-2015, « has been happy to offend Christians, » but « is wary of putting on anything which could upset Muslims. » The last people who did so were the journalists of the French satirical magazine Charlie Hebdo. They paid with their lives. By refusing to confront the speech police, or to support freedom of expression for Salman Rushdie, Roger Scruton, Jordan Peterson, Charlie Hebdo and Jyllands-Posten — just the tip of a huge iceberg — we have started down the road of submission to sharia law and to tyranny. We all have been covering up our supposedly « blasphemous » culture with burqas to avoid offending people who do not seem to mind offending us. Giulio Meotti (Il Foglio)
We have what I would call a concentration camp system and the definition of that in my book is, mass detention of civilians without trial. There's this crystallization that happens. The longer they're there, the worse conditions get. That's just a universal of camps. They're overcrowded. We already know from reports that they don't have enough beds for the numbers that they have. As you see mental health crises and contagious diseases begin to set in, they'll work to manage the worst of it. [But] then there will be the ability to tag these people as diseased, even if we created [those conditions]. Then we, by creating the camps, try to turn that population into the false image that we [used] to put them in the camps to start with. Over time, the camps will turn those people into what Trump was already saying they are. « What those camps had in common with what's going on today is they involved the wholesale detention of families, separate or together, » Pitzer says. « There was very little in the way of targeted violence. Instead, people died from poor planning, overloaded facilities and unwillingness to reverse policy, even when it became apparent the policy wasn't working, inability to get medical care to detainees, poor food quality, contagious diseases, showing up in an environment where it became almost impossible to get control of them. The point is that you don't have to intend to kill everybody. When people hear the phrase 'Oh, there's concentration camps on the southern border,' they think, 'Oh, it's not Auschwitz.' Of course, it's not those things, each camp system is different. But you don't have to intend to kill everyone to have really bad outcomes. In Cuba, well over 100,000 civilians died in these camps in just a period of a couple years. In Southern Africa during the Boer War, fatalities went into the tens of thousands. And the overwhelming majority of them were children. Fatalities in the camps ended up being more than twice the combat fatalities from the war itself. There's usually this crisis period that a camp system either survives or doesn't survive in the first three or four years. If it goes past that length of time, they tend to continue for a really long time. And I think we have entered that crisis period. I don't yet know if we're out of it. Unless there's some really decisive turn away, we're going to be looking at having these camps for a long time. It's particularly hard to engineer a decisive turn because these facilities are often remote, and hard to protest. They are not top-of-mind for most citizens, with plenty of other issues on the table. When Trump first instituted the Muslim Ban—now considered, in its third iteration, to be Definitely Not a Muslim Ban by the Supreme Court—there were mass demonstrations at U.S. airports because they were readily accessible by concerned citizens. These camps are not so easily reached, and that's a problem. We have border patrol agents that are sometimes arresting U.S. citizens. That's still very much a fringe activity. That doesn't seem to be a dedicated priority right now, but it's happening often enough. And they're held, sometimes, for three or four days. Even when there are clear reasons that people should be let go, that they have proof of their identity, you're seeing these detentions. You do start to worry about people who have legally immigrated and have finished paperwork, and maybe are naturalized. You worry about green-card holders. Let's say there's 20 hurdles that we have to get over before we get to someplace really, really, really bad. I think we've knocked 10 of them down. Andrea Pitzer (journalist)
What's required is a little bit of demystification of it. Things can be concentration camps without being Dachau or Auschwitz. Concentration camps in general have always been designed—at the most basic level—to separate one group of people from another group. Usually, because the majority group, or the creators of the camp, deem the people they're putting in it to be dangerous or undesirable in some way. At one point, [the administration] said that they were intentionally trying to split up families and make conditions unpleasant, so the people wouldn't come to the U.S. If you're doing that, then that's not a prison. That's not a holding area or a waiting area. That's a policy. I would argue, at least in the way that [the camps are] being used now, a significant portion of the mentality is [tied to] who the [detainees] are rather than what they did. If these were Canadians flooding across the border, would they be treated in the same manner as the people from Mexico and from Central and South America? If the answer is yes, theoretically, then I would consider these places to be perhaps better described as transit camps or prison camps. But I suspect that's not how they'd be treated, which then makes it much more about who the people are that you're detaining, rather than what they did. The Canadian would have crossed the border just as illegally as the Mexican, but my suspicion is, would be treated in a different way. It's a negative trajectory in at least two ways. One, I feel like these policies can snowball. We've already seen unintended consequences. If we follow the thread of the children, for example, the government wanted to make things more annoying, more painful. So they decided, We're going to separate the children from the families. But there was no infrastructure in place for that. You already have a scenario where even if you have the best intentions, the infrastructure doesn't exist to support it. That's a consequence of policy that hasn't been thought through. As you see the population begin to massively increase over time, you do start to see conditions diminishing. The second piece is that the longer you establish this sort of extralegal, extrajudicial, somewhat-invisible no-man's land, the more you allow potentially a culture of abuse to develop within that place. Because the people who tend to become more violent, more prejudiced, whatever, have more and more free rein for that to become sort of the accepted behavior. Then, that also becomes a new norm that can spread throughout the system. There is sort of an escalation of individual initiative in violence. As it becomes clear that that is acceptable, then you have a self-fulfilling prophecy or a positive feedback loop that just keeps radicalizing the treatment as the policy itself becomes radicalizing. Waitman Wade Beorn (University of Virginia)
In the origins of the camps, it's tied to the idea of martial law. I mean, all four of the early instances—Americans in the Philippines, Spanish in Cuba, and British in South Africa, and Germans in Southwest Africa—they're all essentially overriding any sense of rights of the civilian population. And the idea is that you're able to suspend normal law because it's a war situation. It's important here to look at the language that people are using. As soon as you get people comparing other groups to animals or insects, or using language about advancing hordes, and we're being overrun and flooded and this sort of thing, it's creating the sense of this enormous threat. And that makes it much easier to sell to people on the idea we've got to do something drastic to control this population which going to destroy us. « Unless there's some really decisive turn away, we're going to be looking at having these camps for a long time, » Pitzer says. It's particularly hard to engineer a decisive turn because these facilities are often remote, and hard to protest. They are not top-of-mind for most citizens, with plenty of other issues on the table. When Trump first instituted the Muslim Ban—now considered, in its third iteration, to be Definitely Not a Muslim Ban by the Supreme Court—there were mass demonstrations at U.S. airports because they were readily accessible by concerned citizens. These camps are not so easily reached, and that's a problem. The more authoritarian the regime is, and the more people allow governments to get away with doing this sort of thing politically, the worse the conditions are likely to get. So, a lot of it depends on how much pushback there is. But when you get a totally authoritarian regime like Stalin's regime in the Soviet Union, there's no control, or no countervailing force, the state can do what it likes, and certainly things will then tend to break down. It's more of a political question, really. Are people prepared to tolerate the deteriorating conditions? And if public opinion isn't effective in a liberal democratic situation, things can still get pretty bad. Jonathan Hyslop (Colgate University)
The United States is running concentration camps on our southern border, and that is exactly what they are. They are concentration camps, and if that doesn't bother you . . . I want to talk to the people that are concerned enough with humanity to say that we should not ⁠— that 'never again' means something. And that the fact that concentration camps are now an institutionalized practice in the 'Home of the Free' is extraordinarily disturbing, and we need to do something about it. This week, children ⁠— immigrant children ⁠— were moved to the same internment camps where the Japanese were held in the early ⁠— in the earlier 20th century . . . This is not just about the immigrant communities being held in concentration camps being a crisis. This is a crisis for ourselves. This is a crisis on ⁠— if America will remain America in its actual principles and values or if we are losing to an authoritarian and fascist presidency. I don't use those words lightly. I don't use those words to just throw bombs. I use that word because that is what an administration that creates concentration camps is. A presidency that creates concentration camps is fascist, and it's very difficult to say that. Alexandria Ocasio Cortez
This administration has established concentration camps on the southern border of the United States for immigrants, where they are being brutalized with dehumanizing conditions and dying. And for the shrieking Republicans who don't know the difference: concentration camps are not the same as death camps. Concentration camps are considered by experts as 'the mass detention of civilians without trial. And that's exactly what this administration is doing. Alexandria Ocasio Cortez
Cette administration a installé des camps de concentration à la frontière sud des États-Unis pour les immigrés, où ils sont brutalisés dans des conditions inhumaines et où ils meurent. Il ne s'agit pas d'une exagération. C'est la conclusion de l'analyse d'experts. Et à tous les républicains geignards qui ne connaissent pas la différence : les camps de concentration et les camps de la mort ne sont pas la même chose. Les camps de concentration sont considérés par les experts comme les lieux "de détention de masse de civils sans procès"  et c'est exactement ce que ce gouvernement fait. Alexandria Ocasio Cortez
Whether we call them concentration camps, mass detention centers or cages for children, they are a moral abomination. The real question is not what we call these mass detention sites growing all over the country, the question is: What is every government official and citizen doing to stop this evil? Our government is scapegoating, demonizing and terrorizing immigrants. These policies echo the worst of Jewish history and the worst of American history. Anyone distracting from these clear facts with manufactured outrage is subverting Jewish history and trauma, and that is shameful. Jewish Americans overwhelmingly reject the hateful, anti-immigrant policies being perpetrated by the very people pretending to be offended on our behalf. Stosh Cotler (Bend the Arc: Jewish Action)
As [a] historian of fascism & [the] Holocaust, I would also call these centers concentration camps. As a Jewish person who lost family in [the] Holocaust, I regret that some Republicans use memory of the Holocaust to defend racist policies of Trumpism. Federico Finchelstein (The New school)
I know what concentration camps are. I was inside two of them, in America. And yes, we are operating such camps again. George Takei
This nation has a long and tragic history of separating children from their parents, ever since the days of slavery. We must end this practice. It is barbaric. George Takei
On Monday, New York Congresswoman Alexandria Ocasio-Cortez referred to US border detention facilities as "concentration camps," spurring a backlash in which critics accused her of demeaning the memory of those who died in the Holocaust. Debates raged over a label for what is happening along the southern border and grew louder as the week rolled on. But even this back-and-forth over naming the camps has been a recurrent feature in the mass detention of civilians ever since its inception, a history that long predates the Holocaust. At the heart of such policy is a question: What does a country owe desperate people whom it does not consider to be its citizens? The twentieth century posed this question to the world just as the shadow of global conflict threatened for the second time in less than three decades. The dominant response was silence, and the doctrine of absolute national sovereignty meant that what a state did to people under its control, within its borders, was nobody else's business. After the harrowing toll of the Holocaust with the murder of millions, the world revisited its answer, deciding that perhaps something was owed to those in mortal danger. From the Fourth Geneva Convention protecting civilians in 1949 to the 1989 Convention on the Rights of the Child, the international community established humanitarian obligations toward the most vulnerable that apply, at least in theory, to all nations. The twenty-first century is unraveling that response. Countries are rejecting existing obligations and meeting asylum seekers with walls and fences, from detainees fleeing persecution who were sent by Australia to third-party detention in the brutal offshore camps of Manus and Nauru to razor-wire barriers blocking Syrian refugees from entering Hungary. While some nations, such as Germany, wrestle with how to integrate refugees into their labor force—more and more have become resistant to letting them in at all. The latest location of this unwinding is along the southern border of the United States. So far, American citizens have gotten only glimpses of the conditions in the border camps that have been opened in their name. In the month of May, Customs and Border Protection reported a total of 132,887 migrants who were apprehended or turned themselves in between ports of entry along the southwest border, an increase of 34 percent from April alone. Upon apprehension, these migrants are temporarily detained by Border Patrol, and once their claims are processed, they are either released or handed over to ICE for longer-term detention. Yet Border Patrol itself is currently holding about 15,000 people, nearly four times what government officials consider to be this enforcement arm's detention capacity. On June 12, the Department of Health and Human Services announced that Fort Sill, an Army post that hosted a World War II internment camp for detainees of Japanese descent, will now be repurposed to detain migrant children. In total, HHS reports that it is currently holding some 12,000 minors. Current law limits detention of minors to twenty days, though Senator Lindsey Graham has proposed expanding the court-ordered limit to 100 days. Since the post is on federal land, it will be exempt from state child welfare inspections. In addition to the total of detainees held by Border Patrol, an even higher number is detained at centers around the country by the Immigration and Customs Enforcement agency: on a typical day at the beginning of this month, ICE was detaining more than 52,500 migrants. The family separation policy outraged the public in the 2018, but despite legal challenges, it never fully ended. Less publicized have been the deaths of twenty-four adults in ICE custody since the beginning of the Trump administration; in addition, six children between the ages of two and sixteen have died in federal custody over the last several months. It's not clear whether there have been other deaths that have gone unreported. (…) Even with incomplete information about what's happening along the border today and what the government plans for these camps, history points to some conclusions about their future. Mass detention without trial earned a new name and a specific identity at the end of the nineteenth century. The labels then adopted for the practice were "reconcentración" and "concentration camps"—places of forced relocation of civilians into detention on the basis of group identity. Other kinds of group detention had appeared much earlier in North American history. The US government drove Native Americans from their homelands into prescribed exile, with death and detention in transit camps along the way. Some Spanish mission systems in the Americas had accomplished similar ends by seizing land and pressing indigenous people into forced labor. During the 245 years when slavery was legal in the US, detention was one of its essential features. Concentration camps, however, don't typically result from the theft of land, as happened with Native Americans, or owning human beings in a system of forced labor, as in the slave trade. Exile, theft, and forced labor can come later, but in the beginning, detention itself is usually the point of concentration camps. By the end of the nineteenth century, the mass production of barbed wire and machines guns made this kind of detention possible and practical in ways it never had been before. (…) These early experiments with concentration camps took place on the periphery of imperial power, but accounts of them nevertheless made their way into newspapers and reports in many nations. As a result, the very idea of them came to be seen as barbaric. By the end of the first decade of the twentieth century, the first camp systems had all been closed, and concentration camps had nearly vanished as an institution. Within months of the outbreak of World War I, though, they would be resurrected—this time rising not at the margins but in the centers of power. Between 1914 and 1918, camps were constructed on an unprecedented scale across six continents. In their time, these camps were commonly called concentration camps, though today they are often referred to by the more anodyne term "internment." Those World War I detainees were, for the most part, foreigners—or, in legalese, aliens—and recent anti-immigration legislation in several countries had deliberately limited their rights. (…) Local camps appeared in Tulsa, Oklahoma, in 1921, after a white mob burned down a black neighborhood and detained African-American survivors. In Bolshevik Russia, the first concentration camps preceded the formation of the Soviet Union in 1922 and planted seeds for the brutal Gulag system that became official near the end of the USSR's first decade. While some kinds of camps were understood to be harsher, after World War I their proliferation did not initially disturb public opinion. They had yet to take on their worst incarnations. In 1933, barely more than a month after Hitler was appointed chancellor, the Nazis' first, impromptu camp opened in the town of Nohra in central Germany to hold political opponents. Detainees at Nohra were allowed to vote at a local precinct in the elections of March 5, 1933, resulting in a surge of Communist ballots in the tiny town. Locking up groups of civilians without trial had become accepted. Only the later realization of the horrors of the Nazi death camps would break the default assumption by governments and the public that concentration camps could and should be a simple way to manage populations seen as a threat. However, the staggering death toll of the Nazi extermination camp system—which was created mid-war and stood almost entirely separate from the concentration camps in existence since 1933—led to another result: a strange kind of erasure. In the decades that followed World War II, the term "concentration camp" came to stand only for Auschwitz and other extermination camps. It was no longer applied to the kind of extrajudicial detention it had denoted for generations. The many earlier camps that had made the rise of Auschwitz possible largely vanished from public memory. It is not necessary, however, to step back a full century in American history to find camps with links to what is happening on the US border today. Detention at Guantánamo began in the 1990s, when Haitian and Cuban immigrants whom the government wanted to keep out of the United States were housed there in waves over a four-year period—years before the "war on terror" and the US policy of rendition of suspected "enemy combatants" made Camps Delta, X-Ray, and Echo notorious. Tens of thousands of Haitians fleeing instability at home were picked up at sea and diverted to the Cuban base, to limit their legal right to apply for asylum. The court cases and battles over the suffering of those detainees ended up setting the stage for what Guantánamo would become after September 11, 2001. In one case, a federal court ruled that it did have jurisdiction over the base, but the government agreed to release the Haitians who were part of the lawsuit in exchange for keeping that ruling off the books. A ruling in a second case would assert that the courts did not have jurisdiction. Absent the prior case, the latter stood on its own as precedent. Leaving Guantánamo in this gray area made it an ideal site for extrajudicial detention and torture after the twin towers fell. This process of normalization, when a bad camp becomes much more dangerous, is not unusual. Today's border camps are a crueler reflection of long-term policies—some challenged in court—that earlier presidents had enacted. Prior administrations own a share of the responsibility for today's harsh practices, but the policies in place today are also accompanied by a shameless willingness to publicly target a vulnerable population in increasingly dangerous ways. (..;) What kind of conditions can we expect to develop in these border camps? The longer a camp system stays open, the more likely it is that vital things will go wrong: detainees will contract contagious diseases and suffer from malnutrition and mental illness. We have already seen that current detention practices have resulted in children and adults succumbing to influenza, staph infections, and sepsis. The US is now poised to inflict harm on tens of thousands more, perhaps hundreds of thousands more. Along with such inevitable consequences, every significant camp system has introduced new horrors of its own, crises that were unforeseen when that system was opened. We have yet to discover what those will be for these American border camps. But they will happen. Every country thinks it can do detention better when it starts these projects. But no good way to conduct mass indefinite detention has yet been devised; the system always degrades. When, in 1940, Margarete Buber-Neumann was transferred from the Soviet Gulag at Karaganda to the camp for women at Ravensbrück (in an exchange enabled by the Nazi–Soviet Pact), she came from near-starvation conditions in the USSR and was amazed at the cleanliness and order of the Nazi camp. New arrivals were issued clothing, bedding, and silverware, and given fresh porridge, fruit, sausage, and jam to eat. Although the Nazi camps were already punitive, order-obsessed monstrosities, the wartime overcrowding that would soon overtake them had not yet made daily life a thing of constant suffering and squalor. The death camps were still two years away. The United States now has a vast and growing camp system. It is starting out with gruesome overcrowding and inadequate healthcare, and because of budget restrictions, has already taken steps to cut services to juvenile detainees. The US Office of Refugee Resettlement says that the mounting number of children arriving unaccompanied is forcing it to use military bases and other sites that it prefers to avoid, and that establishing these camps is a temporary measure. But without oversight from state child welfare inspectors, the possibilities for neglect and abuse are alarming. And without any knowledge of how many asylum-seekers are coming in the future, federal administrators are likely to find themselves boxed in to managing detention on military sites permanently. President Trump and senior White House adviser Stephen Miller appear to have purged the Department of Homeland Security of most internal opposition to their anti-immigrant policies. In doing so, that have removed even those sympathetic to the general approach taken by the White House, such as former Chief of Staff John Kelly and former Homeland Security Secretary Kirstjen Nielsen, in order to escalate the militarization of the border and expand irregular detention in more systematic and punitive ways. This kind of power struggle or purge in the early years of a camp system is typical.  The disbanding of the Cheka, the Soviet secret police, in February 1922 and the transfer of its commander, Felix Dzerzhinsky, to head up an agency with control over only two prisons offered a hint of an alternate future in which extrajudicial detention would not play a central role in the fledgling Soviet republic. But Dzerzhinsky managed to keep control over the "special camps" in his new position, paving the way for the emergence of a camp-centered police state. In pre-war Germany in the mid-1930s, Himmler's struggle to consolidate power from rivals eventually led him to make camps central to Nazi strategy. When the hardliners win, as they appear to have in the US, conditions tend to worsen significantly. Is it possible this growth in the camp system will be temporary and the improvised border camps will soon close? In theory, yes. But the longer they remain open, the less likely they are to vanish. When I visited the camps for Rohingya Muslims a year before the large-scale campaign of ethnic cleansing began, many observers appeared to be confusing the possible and the probable. It was possible that the party of Nobel Peace Prize winner Aung San Suu Kyi would sweep into office in free elections and begin making changes. It was possible that full democracy would come to all the residents of Myanmar, even though the government had stripped the Rohingya of the last vestiges of their citizenship. These hopes proved to be misplaced. Once there are concentration camps, it is always probable that things will get worse. The Philippines, Japanese-American internment, Guantánamo… we can consider the fine points of how the current border camps evoke past US systems, and we can see how the arc of camp history reveals the likelihood that the suffering we're currently inflicting will be multiplied exponentially. But we can also simply look at what we're doing right now, shoving bodies into "dog pound"-style detention pens, "iceboxes," and standing room-only spaces. We can look at young children in custody who have become suicidal. How much more historical awareness do we really need? Andrea Pitzer
Freshman Congresswoman Alexandria Ocasio-Cortez drew a firestorm of criticism this week after she appeared in an Instagram video claiming that the Trump administration « is running concentration camps on our southern border. » (…) Republican lawmakers were quick to push back against Ocasio-Cortez's statement, which she repeated on Tuesday and Wednesday, arguing that the Congresswoman was disrespecting the memory of the 6 millions Jews who died in Nazi concentration camps by comparing these facilities to the ICE detention centers. But many experts were quick to point out that, by definition, the ICE detention facilities are concentration camps. The Merriam-Webster dictionary defines a concentration camp as, « a place where large numbers of people (such as prisoners of war, political prisoners, refugees, or the members of an ethnic or religious minority) are detained or confined under armed guard. »Many argue that this definition matches the detention centers currently set up on the southern border. « Why are they called concentration camps? Well, to state the obvious, it's because large numbers of people are 'concentrated' in camps. A better question is, why don't we just call them prisons? We don't say 'prisons' because prisons are a part of the formal legal system, » Lester Andrist, a sociologist who has studied indefinite detention, tweeted. Andrist argues that the U.S. has a long history of establishing such facilities, including the Japanese-American internment camps that existed during World War II and, mostly recently, Guantanamo Bay. George Takei, the 82-year-old American actor of Japanese descent who is best known for his role in the Star Trek movies and television show, took to Twitter to share his perspective. « I know what concentration camps are. I was inside two of them, in America. And yes, we are operating such camps again, » the Takei tweeted. The Takei family was interned in Arkansas and California in the 1940s. Federico Finchelstein, a historian at the New York-based New School, agreed that the progressive congresswoman is right to call the ICE facilities concentration camps. « As [a] historian of fascism & [the] Holocaust, I would also call these centers concentration camps, » Finchelstein tweeted. « As a Jewish person who lost family in [the] Holocaust, I regret that some Republicans use memory of the Holocaust to defend racist policies of Trumpism. » In May, a top Pentagon official called China's detention camps holding Uighur Muslims and other ethnic minorities « concentration camps » despite the fact that genocide has not been committed there. Yad Vashem, Israel's official memorial to the victims of the holocaust, however, was one of the institutions that pushed back against Ocasio-Cortez's claims. « Concentration camps assured a slave labor supply to help in the Nazi war effort, even as the brutality of life inside the camps helped assure the ultimate goal of 'extermination through labor,' » the organization tweeted on Wednesday. But the young Congresswoman stood by her position, noting that concentration camps are not the same as extermination camps. Newsweek
Recent assertions by Rep. Alexandria Ocasio-Cortez, D-N.Y., that U.S.-run detention centers for migrants are « concentration camps » drew immediate rebukes from some politicians, Jewish groups and social media users. « This administration has established concentration camps on the southern border of the United States for immigrants, where they are being brutalized with dehumanizing conditions and dying. This is not hyperbole. It is the conclusion of expert analysis, » she tweeted June 18. Her tweet didn't specifically mention Nazi Germany, but she used the term « never again » on her Instagram, a phrase often used as a warning to prevent another genocide like the Holocaust. In a subsequent tweet, Ocasio-Cortez offered a distinction between « concentration camps » and « death camps. » « And for the shrieking Republicans who don't know the difference: concentration camps are not the same as death camps. Concentration camps are considered by experts as 'the mass detention of civilians without trial.' And that's exactly what this administration is doing. » (…) Historians we contacted said it was possible to make a case that the term « concentration camp » is a more general term than just referring to camps in Nazi Germany. However, these historians said Ocasio-Cortez glosses over some important differences. They also said that the strong, longstanding association of the term « concentration camps » with Nazi Germany likely overwhelms any technical similarities the two types of camps may have. We won't rate this item on our Truth-O-Meter for that reason. (…) Nazi Germany was not the first nation to use concentration camps. The term dates from the eve of the 20th century, when it was used to describe policies used in at least three conflicts: South Africa's Boer War, Spain's campaign against Cuban insurrectionists and the United States' campaign against Philippine insurgents. The intent was to « cut insurgents off from their support, » said David J. Silbey, a Cornell University historian. « It was an effective tactic, but a brutal one, uprooting people from their homes and often leading to mass outbreaks of disease and starvation among the captive populations. » Beginning in 1917, the Soviet Union used what were commonly known as « forced labor camps » to repress dissidents. The Soviets also forced people from the Baltic States and Poland into camps following their invasions of those countries in 1939. Germany established concentration camps shortly after Adolf Hitler came to power in 1933. Contrary to the popular image of concentration camps as killing factories, most facilities were initially designed for slave labor. « Systematic killing didn't begin until the invasion of the Soviet Union, and it wasn't until the January 1942 Wannsee Conference that the Nazis formally decided on a policy of extermination, » said Stephen Shalom, a political scientist at William Paterson University. These became what historians often refer to as « death camps. » Over time, the distinction in the popular mind between the different types of camps blurred. The reality, though, is that the early camps produced deaths from neglect or overwork, rather than carrying out executions. « None of the camps were pleasant, but the death camps were certainly the worst, » said Lance Janda, a military historian at Cameron University. The United States operated camps to hold Japanese-Americans following Japan's attack on Pearl Harbor, which drove the U.S. into World War II. Though generally referred to as « internment camps » or « relocation camps, » these complexes have occasionally been referred to as « concentration camps, » including by Chief Justice John Roberts in 2018. The American Heritage Dictionary defines « concentration camp » as « a camp where persons are confined, usually without hearings and typically under harsh conditions, often as a result of their membership in a group the government has identified as dangerous or undesirable. » Ocasio-Cortez and her staff have pointed to such linguistic precedents to argue that U.S. detention camps for migrants can be reasonably described as « concentration camps. » Some scholars agree that similarities exist. « As historian of fascism & Holocaust, I would also call these centers concentrations camps, » tweeted The New School historian Federico Finchelstein. Colgate University sociologist Jonathan Hyslop, who was also quoted in an Esquire magazine article that Ocasio-Cortez has cited, told PolitiFact that the definition of « concentration camp » is more elastic than most people think. (…) Adult immigrants in federal custody who are either waiting to be deported or waiting for a resolution of their immigration case are held in government-run centers or other contracted facilities. Immigrant rights advocates have long warned about poor standards and the mistreatment of detainees at some detention facilities. Generally, information about detention facilities can be difficult to obtain, inconsistent and outdated, and overall lacking in transparency. The Office of Inspector General for the Department of Homeland Security on June 3, 2019, issued a report detailing concerns about Immigration and Customs Enforcement detainee treatment and care at four detention facilities. The report is based on unannounced 2018 inspections, in which investigators « observed immediate risks or egregious violations of detention standards at facilities. » Among the issues documented: overly restrictive segregation, inadequate medical care, unreported security incidents, and significant food safety issues. (…) Overall, experts described the U.S. detention facilities as being far different from those of the earliest concentration camps, or from the Nazi camps — even from the ones that weren't « death camps. » « The original purpose of concentration camps was to remove the populace from areas that were controlled or contested by guerrillas and thus deny the guerrillas popular support in its tangible forms — food, shelter, information, recruits, and so on, » said Texas A&M University historian Brian McAllister Linn. « This is not the purpose of the detention facilities in the Southwest. » Janda — who emphasized that he is unhappy with the current U.S. detention policy — nonetheless drew a distinction based on intent. « What we're doing is just not the same as what the Nazis or the Soviets did, and it's a disservice to people suffering under dictatorships around the world to act like it is, » Janda said. « We're not rounding up legal citizens, or going after specific minority groups and holding them indefinitely to squash dissent. » Richard Breitman, an American University historian, was among several experts who said they would have avoided the term « concentration camp. » While the term « does show where abuse and dehumanization might lead, » he said, « it confuses more than it explains. » Politifact
People have become numbers, they've become statistics. People talk about immigrants in the absence of their humanity. As sad as it is, I think we need to show the photo. Fernando Garcia (Border Network for Human Rights)
I have avoided those kinds of photos all my career and in all my books. At a moment like this, maybe this step has to be taken. To me this is the official Stephen Miller portrait. Luis Alberto Urrea (novelist)
The National Association of Hispanic Journalists (NAHJ) joins others who are disturbed and concerned over a tweet by the Associated Press which includes an exploitative and dehumanizing photograph of a father and child, drowned in the Rio Grande. (…) Men, women, and children cross the border daily often escaping terror with hopes of a better life, knowing the peril that awaits them as they attempt to make the long journey to America. The thoughtless use of this picture only seeks to take advantage of a sensational situation. Ultimately, NAHJ's objection is not about the photograph. Instead, our protest encompasses a bigger picture about the way visual journalism is utilized. While pertinent to the struggles of migrant families crossing the border, the picture, as the "website card" is both insensitive and disrespectful. It dehumanizes the plight of a community that are risking their lives, and the lives of their families, out of desperation. Pushing people to look at a shocking image that isn't in context, is not beneficial for the viewers, it is not beneficial for journalists, and it is absolutely detrimental to the immigrant community. National Ass. of Hispanic journalists
There didn't seem much room for Democrats to move left on immigration, but they've found it. On the first night of the Democratic debates, Julian Castro made a big issue of his call to repeal Section 1325 of Title 8 of the United States Code, which says it's a federal crime to enter the country without authorization. This felt like a ploy for attention from the periphery of the second-tier debate stage, yet last night seven out of the ten candidates raised their hands for the idea, including top contenders Kamala Harris, Bernie Sanders, and Pete Buttigieg. The collective posture of the party is getting closer and closer to open borders, only without embracing the label. (…) The repeal of Section 1325 would send a message of permissiveness that would create another incentive for migrants to come across the border, and remove a tool for going after coyotes (it can be difficult to prove their offense, so prosecuting them for illegal entry is a backstop). Section 1325 has been on the books for 90 years, and it reflects the commonsense view that entering the United States without lawful permission should be a crime. Yes, it'd still be a civil offense to be present in the United States without papers, and in theory, still possible to be deported — although this brings us to the rest of the Democratic approach to immigration. Asked if an illegal immigrant in the interior of the country who hasn't committed another crime should be deported, Joe Biden replied that such a person "should not be the focus of deportation." Kamala Harris said he "absolutely" should not be deported, and Representative Eric Swalwell said "that person can be part of this great American experience." This is a promise to gut interior enforcement that, coupled with the latitudinarian attitude at the border, would be a huge step toward open borders. If there were any doubt that Democrats want to welcome illegal immigrants and treat them like U.S. citizens, seeing every single candidate on the stage last night promising to provide government health insurance to illegal immigrants removes it. This, obviously, would be even more of a magnet to illegal immigration, and would erode the difference between U.S. citizens and people who literally showed up the day before yesterday in violation of our laws. Besides, the U.S. government is under enough fiscal strain providing promised benefits to citizens and legal residents without, in effect, extending the safety net to some percentage of the population of Northern Triangle countries. The Democrats' radicalism on immigration is certainly a political mistake that will give President Trump ready fodder next year. We'd say it's impossible for Democrats to get any further out on this limb, but the next round of debates is only a month away. National Review
In this week's Democratic debates, it wasn't just individual candidates who presented themselves to the public. It was also the party itself. What conclusions should ordinary people draw about what Democrats stand for, other than a thunderous repudiation of Donald Trump, and how they see America, other than as a land of unscrupulous profiteers and hapless victims? Here's what: a party that makes too many Americans feel like strangers in their own country. A party that puts more of its faith, and invests most of its efforts, in them instead of us. They speak Spanish. We don't. They are not U.S. citizens or legal residents. We are. They broke the rules to get into this country. We didn't. They pay few or no taxes. We already pay most of those taxes. They willingly got themselves into debt. We're asked to write it off. They don't pay the premiums for private health insurance. We're supposed to give up ours in exchange for some V.A.-type nightmare. They didn't start enterprises that create employment and drive innovation. We're expected to join the candidates in demonizing the job-creators, breaking up their businesses and taxing them to the hilt. (…) On closer inspection, the message got even worse. Promising access to health insurance for north of 11 million undocumented immigrants at a time when there's a migration crisis at the southern border? Every candidate at Thursday's debate raised a hand for that one, in what was surely the evening's best moment for the Trump campaign. Calling for the decriminalization of border crossings (while opposing a wall)? That was a major theme of Wednesday's debate, underlining the Republican contention that Democrats are a party of open borders, limitless amnesty and, in time, the Third World-ization of America.  (…) Eliminating private health insurance, an industry that employs more than 500,000 workers and insures 150 million?  (…) Since Democrats are already committed to destroying the coal industry and seem inclined to turn Silicon Valley into a regulated utility, it's worth asking: Just how much of the private economy are they even willing to keep? And then there are the costs that Democrats want to impose on the country. Warren, for instance, favors universal child care (estimated cost, $70 billion a year), Medicare-For-All ($2.8 trillion to $3.2 trillion annually), student-debt cancellation and universal free college ($125 billion annually), and a comprehensive climate action plan ($2 trillion, including $100 billion in aid to poor countries), along with a raft of smaller giveaways, like debt relief for Puerto Rico. As Everett Dirksen might have said: A trillion here, a trillion there, and pretty soon you're talking real money. Someone will have to pay for all this, and it won't just be the very rich making between seven and 10 figures a year. It will be you. Throughout the debates, I kept wondering if any of the leading candidates would speak to Americans beyond the Democratic base. Bret Stevens
A gentleman of early middle age in Kansas City wrote to say he'd sat out the 2016 election because he was dissatisfied with both parties. But now he's for Donald Trump, and the reason "runs deeper than politics." America's elites in politics, media and the academy have grown oblivious to "the average Joe's intense disgust" at being morally instructed and "preached to." (…) and (…) "in Donald Trump, voters found a massive sledgehammer that pulverizes the ridiculous notion that Americans aren't good enough." Mr. Trump doesn't buy the guilt narrative. "It's surely not about the man at this point. It stopped being about Trump long ago. It is about that counter-punch that has been missing from our culture for far too long." (…) A reader who grew up upper-middle-class in the South writes on the politics of the situation. His second wife, also a Southerner, grew up poor. She is a former waitress and bartender whose politics he characterizes as "pragmatic liberal." (…) "She told me, 'He speaks my language, and there's a lot more of me than there is of you.' " I have to say after a week of reading such letters that emotionally this cycle feels like 2016 all over again. Various facts are changed (no Mrs. Clinton) but the same basic dynamic pertains—the two Americas talking past each other, the social and cultural resentments, the great estrangement. It's four years later but we're re-enacting the trauma of 2016. And the Democrats again appear to be losing the thread. They've spent the past few months giving the impression they are in a kind of passionate lockstep with a part of their base, the progressives, and detached from everyone else. And in the debates they doubled down. (…) what Night One did was pick up the entire party and put it down outside the mainstream and apart from the center. (…) They are, functionally, in terms of the effects of their stands, for open borders. They are in complete agreement with the abortion regime—no reservations or qualms, no sense of just or civilized limits. They're all in on identity politics. One candidate warned against denying federally funded abortions to "a trans female." Two said they would do away with all private health insurance. Every party plays to its base in the primaries and attempts to soften its stands in the general. But I'm wondering how the ultimate nominee thinks he or she will walk this all back. It is too extreme for America, and too extreme for the big parts of its old base that the Democrats forgot in 2016. It was as if they were saying, "Hi, middle-American people who used to be Democrats and voted for Trump, we intend to alienate you again. Go vote for that jerk, we don't care." Another problem: America has a painful distance between rich and poor, but it is hard to pound the "1%" hammer effectively in a nation enjoying functional full employment. Our prosperity is provisional and could leave tomorrow, but right now America's feeling stronger. "Grapes of Wrath" rhetoric resonates when people think they're in or entering a recession or depression. The debaters Wednesday night looked like they were saying, "Who ya gonna believe, me or your lying eyes?" (…) Night two was more raucous but similarly extreme. The first 15 minutes included higher taxes, free college and student-loan forgiveness. Most candidates agreed on free health insurance for illegal immigrants. They also appeared to believe that most or all U.S. immigration law should be abolished. (…) It was an odd evening in that it was lively, spirited, at moments even soulful, and yet so detached from reality. Peggy Noonan

If you want to know why there's a surge at the border it's not just because things are bad in Central America. It's because we're giving away permanent residence, free school, and maybe soon free health care, etc. to anyone who arrives. (…) I don't think most Americans agree with open borders. That's still a fringe position. But as long as the left can label opposition to open borders racist, a lot of people will hesitate to speak up in opposition to it. And as long as the media lets Dems talk as if there is only upside to illegal immigration, most people won't ever hear about what all this generosity is costing them. John Sexton
There is now a photograph that sums up everything wrong about America's broken and overwhelmed immigration system. You've seen it, and it is hard to let it leave the mind or the conscience. Together with the accounts of horrifying abuse of children in detention — and "abuse" is not hyperbole — we can see the crisis as it is. We can no longer look away. The starkness of the crisis is a good thing, though. Until now, many have denied that any crisis existed at all. They have, in fact, denied that the highest levels of mass immigration since the Bush years are an issue at all. As Byron York has noted, Speaker Pelosi called the arrival of close to a million asylum seekers "a fake crisis"; Senate Minority Leader Chuck Schumer said that hundreds of thousands of men, women, and many children, overwhelming any attempt to process them with the current resources, was "a crisis that does not exist." This included many Never-Trumpers, like Bill Kristol ("a fake crisis"), and Max Boot ("a faux crisis"). The editors of the Washington Post denied the facts reported by their own Nick Miroff, claiming it was "a make-believe crisis." None of these people will admit they were gravely mistaken, or that their denial and delay in acting clearly exacerbated the situation. But now that we're on the same page, the question is: Where do we go with this now? (…) Since 2014, there has been a 240 percent increase in asylum cases. As Fareed Zakaria has pointed out, the number of asylum cases from Honduras, Guatemala, and Venezuela has soared at the same time as the crime rate in those countries was being cut in half. (…) But somehow the courts have decided that you qualify for asylum if there is simply widespread crime or violence where you live, and Ramirez was also going to use that argument as well. A government need not persecute you; you just have to experience an unsafe environment that your government is failing to suppress. This so expands the idea of asylum, in my view, as to render it meaningless. Courts have also expanded asylum to include domestic violence, determining that women in abusive relationships are a "particular social group" and thereby qualify. In other words, every woman on the planet who has experienced domestic abuse can now come to America and claim asylum. Also everyone on the planet who doesn't live in a stable, orderly, low-crime society. Literally billions of human beings now have the right to asylum in America. As climate change worsens, more will rush to claim it. All they have to do is show up. Last month alone, 144,000 people were detained at the border making an asylum claim. This year, about a million Central Americans will have relocated to the U.S. on those grounds. To add to this, a big majority of the candidates in the Democratic debates also want to remove the grounds for detention at all, by repealing the 1929 law that made illegal entry a criminal offense and turning it into a civil one. And almost all of them said that if illegal immigrants do not commit a crime once they're in the U.S., they should be allowed to become citizens. How, I ask, is that not practically open borders? The answer I usually get is that all these millions will have to, at some point, go to court hearings and have their asylum cases adjudicated. The trouble with that argument is that only 44 percent actually turn up for their hearings; and those who do show up and whose claims nonetheless fail can simply walk out of the court and know they probably won't be deported in the foreseeable future. Immigration and Customs Enforcement forcibly removed 256,086 people in 2018, 57 percent of whom had committed crimes since they arrived in the U.S. So that's an annual removal rate of 2 percent of the total undocumented population of around 12 million. That means that for 98 percent of undocumented aliens, in any given year, no consequences will follow for crossing the border without papers. At the debates this week, many Democratic candidates argued that the 43 percent of deportees who had no criminal record in America should not have been expelled at all and been put instead on a path to citizenship. So that would reduce the annual removal rate of illegal immigrants to a little more than 1 percent per year. In terms of enforcement of the immigration laws, this is a joke. It renders the distinction between a citizen and a noncitizen close to meaningless. None of this reality was allowed to intervene in the Democratic debates this week. (…) What emerged was their core message to the world: Get here without papers and you'll receive humane treatment while you're processed, you'll never be detained, you'll get work permits immediately, and you'll have access to publicly funded health care and a path to citizenship if you don't commit a crime. This amounts to an open invitation to anyone on the planet to just show up and cross the border. The worst that can happen is you get denied asylum by a judge, in which case you can just disappear and there's a 1 percent chance that you'll be caught in a given year. Who wouldn't take those odds? This is in a new century when the U.S. is trying to absorb the largest wave of new immigrants in our entire history, and when the percentage of the population that is foreign-born is also near a historic peak. It is also a time when mass immigration from the developing world has destabilized liberal democracies across the West, is bringing illiberal, anti-immigration regimes to power across Europe, and was the single biggest reason why Donald Trump is president. I'm told that, as a legal immigrant, I'm shutting the door behind me now that I've finally made it to citizenship. I'm not. I favor solid continuing legal immigration, but also a reduction in numbers and a new focus on skills in an economy where unskilled labor is increasingly a path to nowhere. It is not strange that legal immigrants — who have often spent years and thousands of dollars to play by the rules — might be opposed to others' jumping the line. It is not strange that a hefty proportion of Latino legal immigrants oppose illegal immigration — they are often the most directly affected by new, illegal competition, which drives down their wages. (…) When I'm told only white racists favor restrictionism, I note how the Mexican people are more opposed to illegal immigration than Americans: In a new poll, 61.5 percent of Mexicans oppose the entry of undocumented migrants, period; 44 percent believe that Mexico should remove any undocumented alien immediately. Are Mexicans now white supremacists too? That hostility to illegal immigration may even explain why Trump's threat to put tariffs on Mexico if it didn't crack down may well have worked. Since Trump's bluster, the numbers have measurably declined — and the crackdown is popular in Mexico. I can also note that most countries outside Western Europe have strict immigration control and feel no need to apologize for it. Are the Japanese and Chinese "white supremacists"? Please. Do they want to sustain their own culture and national identity? Sure. Is that now the equivalent of the KKK? Andrew Sullivan
Résidence permanente, scolarité et soins gratuits, élargissement toujours plus large des critères d'accueil jusqu'à la violence domestique, décriminalisation de l'entrée illégale …
Y-a-t-il une mesure pro-migrants clandestins que les Démocrates n'auront pas préconisée ?
Alors que les caméras de Frontex viennent de démontrer les véritables
mises en scène
auxquelles se livrent les passeurs …
Et que sur fond d'une immigration sauvage complètement hors contrôle – jusqu'à l'arrestation de
djihadistes
égyptiens au Nicaragua …
Comment ne pas être frappé …
De l'incroyable légèreté des candidats démocrates pour la présidentielle de l'an prochain …
Qui après avoir passé deux ans à nier la réalité de la crise migratoire en sont …
A nier la réalité elle-même ?
There is now a photograph that sums up everything wrong about America's broken and overwhelmed immigration system. You've seen it, and it is hard to let it leave the mind or the conscience. Together with the accounts of horrifying abuse of children in detention — and "abuse" is not hyperbole — we can see the crisis as it is. We can no longer look away.
The starkness of the crisis is a good thing, though. Until now, many have denied that any crisis existed at all. They have, in fact, denied that the highest levels of mass immigration since the Bush years are an issue at all. As Byron York has noted, Speaker Pelosi called the arrival of close to a million asylum seekers "a fake crisis"; Senate Minority Leader Chuck Schumer said that hundreds of thousands of men, women, and many children, overwhelming any attempt to process them with the current resources, was "a crisis that does not exist." This included many Never-Trumpers, like Bill Kristol ("a fake crisis"), and Max Boot ("a faux crisis"). The editors of the Washington Post denied the facts reported by their own Nick Miroff, claiming it was "a make-believe crisis."
None of these people will admit they were gravely mistaken, or that their denial and delay in acting clearly exacerbated the situation. But now that we're on the same page, the question is: Where do we go with this now?
Yesterday was a sign of real bipartisan progress. The House passed a Senate bill to spend $4.6 billion to relieve the humanitarian crisis and tackle some of the structural inadequacies of the current failed system. The left wing of the Democratic caucus wanted to insist on various restrictions on the use of the $4.6 billion, primarily to ensure that none of it is earmarked (God forbid) for enforcement of the law. The problem with waging a longer fight would be that Congress would break for its July 4 recess having done nothing to help. Pelosi put children before politics, and it's hard not to admire her humane pragmatism.
So it's a start. What's next? The good news is that the Democrats are finally beginning to announce policy plans that offer some solid ideas. A new bill for an overhaul of the entire system called the Northern Triangle and Border Stabilization Act has been introduced in the House. It proposes increased U.S. aid to Central American countries, to tackle the problem at its roots; a big investment in border facilities to ensure far more humane treatment of asylum seekers; a much stricter monitoring system to keep track of them after processing to make sure they turn up for their court hearings; many more immigration judges to reduce the massive backlog of cases; and it allows for asylum claims to be made in home countries, rather than at the border.
These are all good ideas and certainly worth trying. But what they don't address is the larger problem of how to reduce levels of mass immigration. The Democrats want to raise the cap on refugees from Central America to 100,000 a year and propose no tightening of asylum law. But it's the asylum law that needs to change. Since 2014, there has been a 240 percent increase in asylum cases. As Fareed Zakaria has pointed out, the number of asylum cases from Honduras, Guatemala, and Venezuela has soared at the same time as the crime rate in those countries was being cut in half.
Take the tragic tale of Oscar Ramirez and his young daughter Valeria, the father and daughter captured in death in that heartbreaking photograph. Ramirez's widow explained to the Washington Post why her husband wanted to move to America: He wanted "a better future for their girl." This is an admirable goal, but it is classic economic immigration, and it would appear, based on what we know, that it has absolutely nothing to do with asylum. Here again is the United States Citizenship and Immigration Services definition: "Refugee status or asylum may be granted to people who have been persecuted or fear they will be persecuted on account of race, religion, nationality, and/or membership in a particular social group or political opinion."
But somehow the courts have decided that you qualify for asylum if there is simply widespread crime or violence where you live, and Ramirez was also going to use that argument as well. A government need not persecute you; you just have to experience an unsafe environment that your government is failing to suppress. This so expands the idea of asylum, in my view, as to render it meaningless.
Courts have also expanded asylum to include domestic violence, determining that women in abusive relationships are a "particular social group" and thereby qualify. In other words, every woman on the planet who has experienced domestic abuse can now come to America and claim asylum. Also everyone on the planet who doesn't live in a stable, orderly, low-crime society. Literally billions of human beings now have the right to asylum in America. As climate change worsens, more will rush to claim it. All they have to do is show up.
Last month alone, 144,000 people were detained at the border making an asylum claim. This year, about a million Central Americans will have relocated to the U.S. on those grounds. To add to this, a big majority of the candidates in the Democratic debates also want to remove the grounds for detention at all, by repealing the 1929 law that made illegal entry a criminal offense and turning it into a civil one. And almost all of them said that if illegal immigrants do not commit a crime once they're in the U.S., they should be allowed to become citizens.
How, I ask, is that not practically open borders? The answer I usually get is that all these millions will have to, at some point, go to court hearings and have their asylum cases adjudicated. The trouble with that argument is that only 44 percent actually turn up for their hearings; and those who do show up and whose claims nonetheless fail can simply walk out of the court and know they probably won't be deported in the foreseeable future.
Immigration and Customs Enforcement forcibly removed 256,086 people in 2018, 57 percent of whom had committed crimes since they arrived in the U.S. So that's an annual removal rate of 2 percent of the total undocumented population of around 12 million. That means that for 98 percent of undocumented aliens, in any given year, no consequences will follow for crossing the border without papers. At the debates this week, many Democratic candidates argued that the 43 percent of deportees who had no criminal record in America should not have been expelled at all and been put instead on a path to citizenship. So that would reduce the annual removal rate of illegal immigrants to a little more than 1 percent per year. In terms of enforcement of the immigration laws, this is a joke. It renders the distinction between a citizen and a noncitizen close to meaningless.
None of this reality was allowed to intervene in the Democratic debates this week. At one point, one moderator tellingly spoke about Obama's record of deporting " 3 million Americans." In that bubble, there were no negatives to mass immigration at all, and no concern for existing American citizens' interests in not having their wages suppressed through this competition. There was no concession that child separation and "metering" at the border to slow the crush were both innovated by Obama, trying to manage an overwhelmed system. Candidates vied with each other to speak in Spanish. Every single one proposed amnesty for all those currently undocumented in the U.S., except for criminals. Every single one opposes a wall. There was unanimous support for providing undocumented immigrants immediately with free health care. There was no admission that Congress needed to tighten asylum law. There was no concern that the Flores decision had massively incentivized bringing children to game the system, leaving so many vulnerable to untold horrors on a journey no child should ever be forced to make.
What emerged was their core message to the world: Get here without papers and you'll receive humane treatment while you're processed, you'll never be detained, you'll get work permits immediately, and you'll have access to publicly funded health care and a path to citizenship if you don't commit a crime. This amounts to an open invitation to anyone on the planet to just show up and cross the border. The worst that can happen is you get denied asylum by a judge, in which case you can just disappear and there's a 1 percent chance that you'll be caught in a given year. Who wouldn't take those odds?
This is in a new century when the U.S. is trying to absorb the largest wave of new immigrants in our entire history, and when the percentage of the population that is foreign-born is also near a historic peak. It is also a time when mass immigration from the developing world has destabilized liberal democracies across the West, is bringing illiberal, anti-immigration regimes to power across Europe, and was the single biggest reason why Donald Trump is president.
I'm told that, as a legal immigrant, I'm shutting the door behind me now that I've finally made it to citizenship. I'm not. I favor solid continuing legal immigration, but also a reduction in numbers and a new focus on skills in an economy where unskilled labor is increasingly a path to nowhere. It is not strange that legal immigrants — who have often spent years and thousands of dollars to play by the rules — might be opposed to others' jumping the line. It is not strange that a hefty proportion of Latino legal immigrants oppose illegal immigration — they are often the most directly affected by new, illegal competition, which drives down their wages.
I'm told that I'm a white supremacist for believing in borders, nation-states, and a reduction in legal immigration to slow the pace of this country's demographic revolution. But I support this because I want a more successful integration and Americanization of immigrants, a better future for skilled immigrants, and I want to weaken the populist and indeed racist movements that have taken the West by storm in the past few years. It's because I loathe white supremacy that I favor moderation in this area.
When I'm told only white racists favor restrictionism, I note how the Mexican people are more opposed to illegal immigration than Americans: In a new poll, 61.5 percent of Mexicans oppose the entry of undocumented migrants, period; 44 percent believe that Mexico should remove any undocumented alien immediately. Are Mexicans now white supremacists too? That hostility to illegal immigration may even explain why Trump's threat to put tariffs on Mexico if it didn't crack down may well have worked. Since Trump's bluster, the numbers have measurably declined — and the crackdown is popular in Mexico. I can also note that most countries outside Western Europe have strict immigration control and feel no need to apologize for it. Are the Japanese and Chinese "white supremacists"? Please. Do they want to sustain their own culture and national identity? Sure. Is that now the equivalent of the KKK?
The Democrats' good ideas need to be put in contact with this bigger question if they are to win wider support. In the U.S. in the 21st century, should anyone who enters without papers and doesn't commit a crime be given a path to citizenship? Should all adversely affected by climate change be offered a path to citizenship if they make it to the border? Should every human living in violent, crime-ridden neighborhoods or countries be granted asylum in America? Is there any limiting principle at all?
I suspect that the Democrats' new position — everyone in the world can become an American if they walk over the border and never commit a crime — is political suicide. I think the courts' expansion of the meaning of asylum would strike most Americans as excessively broad. I think many Americans will have watched these debates on immigration and concluded that the Democrats want more immigration, not less, that they support an effective amnesty of 12 million undocumented aliens as part of loosening border enforcement and weakening criteria for citizenship. And the viewers will have realized that their simple beliefs that borders should be enforced and that immigration needs to slow down a bit are viewed by Democrats as unthinkable bigotry.
Advantage Trump.
Voir aussi:
The 2020 Democrats Lack Hindsight
They ignore reality and march in lockstep with their base. Did they learn anything from 2016?
Peggy Noonan
June 28, 2019
I've received tens of thousands of letters and other communications from Trump supporters the past few years, some of which have sparked extended dialogues. Two I got after 
last week's column
 struck me as pertinent to this moment, and they make insufficiently appreciated points.
A gentleman of early middle age in Kansas City wrote to say he'd sat out the 2016 election because he was dissatisfied with both parties. But now he's for Donald Trump, and the reason "runs deeper than politics."
America's elites in politics, media and the academy have grown oblivious to "the average Joe's intense disgust" at being morally instructed and "preached to."
"Every day, Americans are told of the endless ways they are falling short. If we don't show the 'proper' level of understanding according to a talking head, then we are surely racist. If we don't embrace every sanitized PC talking point, then we must be heartless. If we have the audacity to speak our mind, then we are most definitely a bigot." These accusations are relentless.
"We are jabbed like a boxer with no gloves on to defend us. And we are fed up. We are tired of being told we aren't good enough." He believes the American people are by nature kind and generous—"they would give you the shirt off their back if you were in trouble"—and that "in Donald Trump, voters found a massive sledgehammer that pulverizes the ridiculous notion that Americans aren't good enough." Mr. Trump doesn't buy the guilt narrative.
"It's surely not about the man at this point. It stopped being about Trump long ago. It is about that counter-punch that has been missing from our culture for far too long."
The culture of accusation, he says, is breaking us apart.
A reader who grew up upper-middle-class in the South writes on the politics of the situation. His second wife, also a Southerner, grew up poor. She is a former waitress and bartender whose politics he characterizes as "pragmatic liberal." They watched Mr. Trump's 2015 announcement together, and he said to her, "He doesn't have a chance." She looked at him "with complete conviction" and said, "He's going to win."
As the campaign progressed, she never wavered. At the end, with the polls saying Hillary, "I asked my wife how she could be so certain Trump was going to win." He found her response "astute and telling."
"She told me, 'He speaks my language, and there's a lot more of me than there is of you.' "
I have to say after a week of reading such letters that emotionally this cycle feels like 2016 all over again. Various facts are changed (no Mrs. Clinton) but the same basic dynamic pertains—the two Americas talking past each other, the social and cultural resentments, the great estrangement. It's four years later but we're re-enacting the trauma of 2016.
And the Democrats again appear to be losing the thread.
They've spent the past few months giving the impression they are in a kind of passionate lockstep with a part of their base, the progressives, and detached from everyone else.
And in the debates they doubled down. Both nights had fizz. There was a lot of earnestness and different kinds of brightness.
But what Night One did was pick up the entire party and put it down outside the mainstream and apart from the center.
This is what the candidates said:
They are, functionally, in terms of the effects of their stands, for open borders.
They are in complete agreement with the abortion regime—no reservations or qualms, no sense of just or civilized limits.
They're all in on identity politics. One candidate warned against denying federally funded abortions to "a trans female."
Two said they would do away with all private health insurance.
Every party plays to its base in the primaries and attempts to soften its stands in the general. But I'm wondering how the ultimate nominee thinks he or she will walk this all back. It is too extreme for America, and too extreme for the big parts of its old base that the Democrats forgot in 2016.
It was as if they were saying, "Hi, middle-American people who used to be Democrats and voted for Trump, we intend to alienate you again. Go vote for that jerk, we don't care."
Another problem: America has a painful distance between rich and poor, but it is hard to pound the "1%" hammer effectively in a nation enjoying functional full employment. Our prosperity is provisional and could leave tomorrow, but right now America's feeling stronger.
"Grapes of Wrath" rhetoric resonates when people think they're in or entering a recession or depression. The debaters Wednesday night looked like they were saying, "Who ya gonna believe, me or your lying eyes?"
After these big facts, candidate-by-candidate analysis seems secondary. Beto O'Rourke's fatuous, self-actualizing journey makes the Democrats look sillier than they have to. Elizabeth Warren was focused and energetic, and her call to break up concentrations of power, including big tech, was strong and timely. She made a terrible mistake in holding to her intention to do away with private health insurance. An estimated 180 million Americans have such policies. Why force potential supporters to choose between her and their family's insurance? Who does she think is going to win that? Why put as the headline on your plan, "This is what I'm going to take away from you"? Why would she gamble a serious long-term candidacy on such a vow? It is insane.
If she is extremely lucky Alexandria Ocasio-Cortez won't endorse her soon and make it worse.
Bill de Blasio had the best moment in the first half-hour, suggesting Democrats shouldn't bicker about policy differences but instead unite as progressives. He has that air of burly, happy aggression that is the special province of idiots. Tulsi Gabbard broke through when it became clear she was the only explicitly antiwar candidate on the stage; this had the interesting effect of showing the others up.
Night two was more raucous but similarly extreme. The first 15 minutes included higher taxes, free college and student-loan forgiveness. Most candidates agreed on free health insurance for illegal immigrants. They also appeared to believe that most or all U.S. immigration law should be abolished.
The big dawgs did OK. If Kamala Harris was not a big dawg, she is now. Joe Biden sort of held his own but seemed to flag. Bernie Sanders seemed not as interesting as last cycle, more crotchety and irritable.
Eric Swalwell's uncorking of a memory from when he was 6—ol' Sen. Biden came to town and talked about passing the torch to younger leaders—was an attempt at slyness that so widely missed its mark, was so inelegant and obvious, that it was kind of fabulous. By the end of the night Mr. Swalwell had flamed out from sheer obnoxiousness.
The nonpolitician Marianne Williamson was delightfully unshy, sincere and, until her daffy closing statement, sympathetic. Kirsten Gillibrand yippily interrupted—"It's my turn!"—and did herself no good.
It was an odd evening in that it was lively, spirited, at moments even soulful, and yet so detached from reality.
Voir également:
A Wretched Start for Democrats
The party seems interested in helping everyone except the voters it needs.
Bret Stephens
The New York Times
June 28, 2019
Amigos demócratas, Si ustedes siguen así, van a perder las elecciones. Y lo merecerán.
Translation for the linguistically benighted: "Democratic friends, if you go on like this, you're going to lose the elections. And you'll deserve it.
In this week's Democratic debates, it wasn't just individual candidates who presented themselves to the public. It was also the party itself. What conclusions should ordinary people draw about what Democrats stand for, other than a thunderous repudiation of Donald Trump, and how they see America, other than as a land of unscrupulous profiteers and hapless victims?
Here's what: a party that makes too many Americans feel like strangers in their own country. A party that puts more of its faith, and invests most of its efforts, in them instead of us.
They speak Spanish. We don't. They are not U.S. citizens or legal residents. We are. They broke the rules to get into this country. We didn't. They pay few or no taxes. We already pay most of those taxes. They willingly got themselves into debt. We're asked to write it off. They don't pay the premiums for private health insurance. We're supposed to give up ours in exchange for some V.A.-type nightmare. They didn't start enterprises that create employment and drive innovation. We're expected to join the candidates in demonizing the job-creators, breaking up their businesses and taxing them to the hilt.
That was the broad gist of the Democratic message, in which the only honorable exceptions, like Maryland's John Delaney and Colorado's John Hickenlooper, came across as square dancers at a rave.
On closer inspection, the message got even worse.
Promising access to health insurance for north of 11 million undocumented immigrants at a time when there's a migration crisis at the southern border? Every candidate at Thursday's debate raised a hand for that one, in what was surely the evening's best moment for the Trump campaign.
Calling for the decriminalization of border crossings (while opposing a wall)? That was a major theme of Wednesday's debate, underlining the Republican contention that Democrats are a party of open borders, limitless amnesty and, in time, the Third World-ization of America.
Switching to Spanish? Memo to Beto O'Rourke and Cory Booker: If you can't speak the language without a heavy American accent, don't bother. It just reminds those of us who can that the only thing worse than an obnoxious gringo is a pandering one.
Eliminating private health insurance, an industry that employs more than 500,000 workers and insures 150 million? Elizabeth Warren, Bill de Blasio, Bernie Sanders and Kamala Harris support it (though the California senator later recanted the position). Since Democrats are already committed to destroying the coal industry and seem inclined to turn Silicon Valley into a regulated utility, it's worth asking: Just how much of the private economy are they even willing to keep?
And then there are the costs that Democrats want to impose on the country. Warren, for instance, favors universal child care (estimated cost, $70 billion a year), Medicare-For-All ($2.8 trillion to $3.2 trillion annually), student-debt cancellation and universal free college ($125 billion annually), and a comprehensive climate action plan ($2 trillion, including $100 billion in aid to poor countries), along with a raft of smaller giveaways, like debt relief for Puerto Rico.
As Everett Dirksen might have said: A trillion here, a trillion there, and pretty soon you're talking real money. Someone will have to pay for all this, and it won't just be the very rich making between seven and 10 figures a year. It will be you.
Throughout the debates, I kept wondering if any of the leading candidates would speak to Americans beyond the Democratic base. But Joe Biden seemed too feeble, oratorically and intellectually, to buck the self-defeating trend. Pete Buttigieg was, as always, fluent, knowledgeable and sincere. But his big moment — a mea culpa for a racially charged policing incident in South Bend — felt like another well-mannered white guy desperate to put his wokeness on display.
Harris, meanwhile, came across as Barack Obama in reverse, especially with her scurrilous attack on Biden for the sin of having had a functional political relationship with two former segregationist senators in the 1970s. This was portrayed as a clever debate move but it will come to haunt her.
Obama's political genius was to emphasize what Greg Lukianoff and Jonathan Haidt, authors of 'The Coddling of the American Mind," have called "common-humanity identity politics"— he made you feel comfortable no matter the color of your skin. Harris's approach, by contrast, is "common-enemy identity politics." Making white Americans feel racially on trial for views they may have held in the past on crime, busing and similar subjects is not going to help the Democrats.
None of this means that Democrats can't win in 2020. The economy could take a bad turn. Or Trump could outdo himself in loathsomeness. But the Democratic Party we saw this week did even less to appeal beyond its base than the president. And at least his message is that he's on their — make that our — side.
Bret L. Stephens has been an Opinion columnist with The Times since April 2017. He won a Pulitzer Prize for commentary at The Wall Street Journal in 2013 and was previously editor in chief of The Jerusalem Post. @BretStephensNYT • Facebook
Voir de même:
The Party of Illegal Immigration
There didn't seem much room for Democrats to move left on immigration, but they've found it.
On the first night of the Democratic debates, Julian Castro made a big issue of his call to repeal Section 1325 of Title 8 of the United States Code, which says it's a federal crime to enter the country without authorization. This felt like a ploy for attention from the periphery of the second-tier debate stage, yet last night seven out of the ten candidates raised their hands for the idea, including top contenders Kamala Harris, Bernie Sanders, and Pete Buttigieg.
The collective posture of the party is getting closer and closer to open borders, only without embracing the label.
Illegal immigrants aren't typically prosecuted under Section 1325, although the Bush administration started a program called "Operation Streamline" to increase prosecutions, hoping to discourage would-be crossers and especially to create a deterrent against illegal reentry (illegal entry is a misdemeanor often punished by time served, whereas illegal reentry is a felony). Such prosecutions were a key element of Trump's family-separation policy that had to be quickly abandoned.
The repeal of Section 1325 would send a message of permissiveness that would create another incentive for migrants to come across the border, and remove a tool for going after coyotes (it can be difficult to prove their offense, so prosecuting them for illegal entry is a backstop). Section 1325 has been on the books for 90 years, and it reflects the commonsense view that entering the United States without lawful permission should be a crime. Yes, it'd still be a civil offense to be present in the United States without papers, and in theory, still possible to be deported — although this brings us to the rest of the Democratic approach to immigration.
Asked if an illegal immigrant in the interior of the country who hasn't committed another crime should be deported, Joe Biden replied that such a person "should not be the focus of deportation." Kamala Harris said he "absolutely" should not be deported, and Representative Eric Swalwell said "that person can be part of this great American experience." This is a promise to gut interior enforcement that, coupled with the latitudinarian attitude at the border, would be a huge step toward open borders.
If there were any doubt that Democrats want to welcome illegal immigrants and treat them like U.S. citizens, seeing every single candidate on the stage last night promising to provide government health insurance to illegal immigrants removes it. This, obviously, would be even more of a magnet to illegal immigration, and would erode the difference between U.S. citizens and people who literally showed up the day before yesterday in violation of our laws. Besides, the U.S. government is under enough fiscal strain providing promised benefits to citizens and legal residents without, in effect, extending the safety net to some percentage of the population of Northern Triangle countries.
The Democrats' radicalism on immigration is certainly a political mistake that will give President Trump ready fodder next year. We'd say it's impossible for Democrats to get any further out on this limb, but the next round of debates is only a month away.
Voir de plus:
États-Unis : Barack Obama sous pression face à l'afflux d'enfants clandestins
La Maison-Blanche a demandé mardi au Congrès américain le déblocage en urgence de 3,7 milliards de dollars pour faire face à l'entrée illégale de dizaines de milliers d'enfants.
Le président américain reconnaît lui-même que son pays fait face à «une situation humanitaire d'urgence». Barack Obama a demandé formellement au Congrès mardi de débloquer 3,7 milliards de dollars (2,7 milliards d'euros) pour répondre à l'afflux croissant d'enfants clandestins à la frontière avec le Mexique. L'objectif: augmenter les capacités d'accueil des sans-papiers et le nombre de juges gérant leurs dossiers, renforcer la surveillance de la frontière… mais surtout améliorer les conditions de détention de ces enfants arrêtés à la frontière après avoir tenté la traversée du Rio Grande au péril de leur vie. «Sans crédits supplémentaires, à moins de prendre des mesures extraordinaires, les agences ne disposeront pas des ressources suffisantes pour répondre à la situation de façon appropriée», a insisté la Maison-Blanche.
Car sur le terrain, les besoins sont colossaux. Depuis le mois d'octobre, pas moins de 52.000 sans-papiers mineurs venus seuls, surtout d'Amérique centrale (Guatemala, Honduras, Salvador), ont été interpellés à la frontière entre le Mexique et les États-Unis. Sans compter les milliers d'autres arrêtés en compagnie de leurs proches. Le phénomène est loin d'être nouveau, mais les chiffres ont doublé par rapport à l'an dernier. Au total, plus de 90.000 enfants pourraient être interpellés cette année, soit 15 fois plus qu'en 2011, selon une note officielle.
Ces enfants, parfois âgés de 3 ou 4 ans seulement, arrivent affamés, déshydratés, après un périple de plusieurs milliers de kilomètres. Ils se retrouvent dans «des conditions terribles», «n'ont pas de lit et dorment par terre», déplore auprès de l'AFP Domingo Gonzalo, membre de l'association Campaña Fronteriza qui oeuvre au Texas. La Croix-Rouge américaine a même dû venir en aide aux autorités en fournissant des couvertures et des kits d'hygiène pour les jeunes détenus, tandis que des bases militaires sont transformées en centres d'accueil d'urgence, en Californie ou au Texas.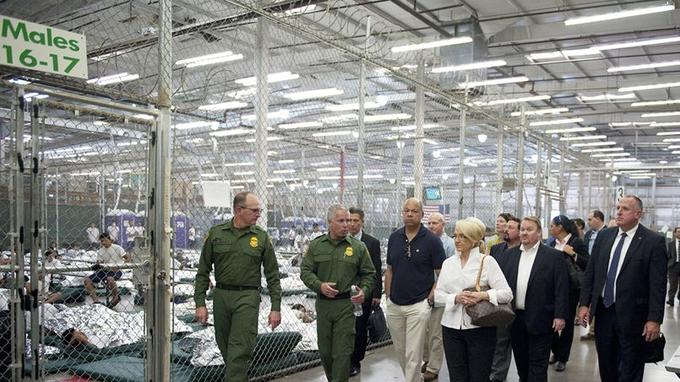 Le message pro-immigration du président, principal coupable selon les républicains
Parmi ces mineurs, beaucoup fuient la pauvreté, la violence liée au narcotrafic de leur pays. L'Agence des Nations Unies pour les réfugiés, citée par les Los Angeles Times, rappelle que ces mineurs ne s'exilent pas seulement aux Etats-Unis: ils cherchent aussi à atteindre d'autres pays comme le Mexique, le Costa Rica ou le Nicaragua. Mais s'ils affluent à la frontière américaine, c'est que beaucoup disent être venus profiter d'une «nouvelle» loi qui leur donnerait des «permisos», des permis de séjour pour mineurs, une rumeur qui se répand depuis des mois dans ces pays d'Amérique centrale, à en croire des migrants interrogés par le New York Times. Rumeur alimentée par les passeurs qui profitent de ce trafic.
Pour les républicains toutefois, le principal responsable de cet afflux massif s'appelle Barack Obama: avec son message pro-immigration, il a selon eux donné des espoirs aux jeunes clandestins. La reforme que défend le président prévoit en effet de faciliter un peu l'accès à la nationalité pour les enfants sans-papiers, contre un renforcement du contrôle de la frontière mexicaine. «Apparemment, on se passe le mot qu'une fois appréhendé par les agents à la frontière, grâce au laxisme de cette administration, on ne sera jamais expulsé», accuse ainsi le représentant républicain Bob Goodlatte.
Le gouverneur du Texas Rick Perry estime que cette «crise humanitaire» menace la sécurité intérieure du pays. «La bonne décision est de mon point de vue d'expulser immédiatement» ces enfants. Comme l'a rappelé sur CNN un élu démocrate du Texas, Henry Cuellar, «si vous êtes Mexicain, vous êtes renvoyés (…) mais si vous venez d'un pays qui n'est pas frontalier avec les Etats-Unis comme les pays d'Amérique centrale, alors la loi dit que vous devez être pris en charge par les services fédéraux de la Santé et qu'ils vont vous placer» dans un centre d'accueil ou une famille. Or pour le républicain Rick Perry, «leur permettre de rester ne fera qu'encourager le prochain groupe à entreprendre ce très dangereux voyage».
Obama, qui doit se rendre au Texas mercredi pour s'entretenir avec Rick Perry, a fait de la réforme de l'immigration un chantier majeur de son deuxième mandat. Se heurtant au blocage de la chambre des représentants dominée par les républicains, il s'est engagé à agir par décret pour faire avancer les choses. Dans son camp, on affirme qu'il ne faut pas faire d'amalgame entre ce qui se passe en ce moment à la frontière et l'urgence d'une réforme migratoire, qui ne régulariserait que certaines personnes arrivées avant 2011. Les démocrates rappellent aussi que leur plan prévoyait la construction de centaines de kilomètres de nouvelles barrières frontalières et le renforcement du nombre de policiers.
Visiblement dépassée par l'ampleur du phénomène, l'administration Obama répète que la plupart de ces enfants clandestins ne seront pas autorisés à rester dans le pays. Le président s'est même adressé aux parents d'Amérique centrale le mois dernier dans une interview télévisée: «Notre message est sans équivoque: n'envoyez pas vos enfants seuls, sur des trains ou par des passeurs», a-t-il déclaré sur la chaîne américaine ABC (vidéo ci-dessous). «S'ils réussissent à arriver ici, ils seront renvoyés. Mais surtout, ils risquent de ne pas arriver». Malgré ses efforts, des centaines de mineurs clandestins continuent de gagner la frontière chaque jour.
Voir encore:
Why The Times Published a Photo of Drowned Migrants
We asked top editors about the decision-making process: "These are not easy images to use."
Lara Takenaga
The New Yort Times
June 26, 2019
After The Times published a haunting photo this week of two migrants, a father and his young daughter, who had drowned in the Rio Grande, many readers said they appreciated the attention it brought to the national conversation around immigration.
Some have questioned the decision, however.
"I understand that the photograph you have with your story is meant to somehow transmit a message, perhaps convey pain and trauma, make us feel shame and sadness, and thereby ignite change," one reader commented on the article accompanying the image. "But somehow I also find it a thoroughly humiliating (disrespectful) photograph, too."
To give readers insight into our editorial process, we asked several top editors how The Times decided to run the photo.
At least a dozen editors discussed the image, which came from The Associated Press, at length on Tuesday after seeing it on social media. Once the photo's legitimacy had been verified, editors decided to publish it online that evening with an article that reported on the victims, Óscar Alberto Martínez Ramírez and his 23-month-old daughter, Valeria, and explained the image's significance in the immigration debate. The photo appeared prominently on The Times's front page on Wednesday.
Beth Flynn, our deputy photo editor, said the editors decided to run the image because it bore witness to what is happening at the border between the United States and Mexico right now.
"It's important for our readers to see and understand that," she said.
The photo reminded the editors of other powerful images, including the photo of a 3-year-old Syrian boy, Aylan Kurdi, whose body washed ashore in Turkey, that have brought world tragedies into greater focus and humanized the victims, said Tom Jolly, the associate masthead editor who oversees The Times's print operations.
Among the questions the editors discussed were whether prominent use of the image on the front page would be seen as gratuitous (they decided it wasn't) and whether it added important context to our coverage of the border, Ms. Flynn said. While The Times has written about migrants who died attempting to cross the Rio Grande, there have not been images of that plight. This photo "has such impact" as a result, Ms. Flynn said.
They also considered whether they would feel the same about the photo if it showed two white Americans.
"In this case, after an almost two-hour conversation involving people with different backgrounds and perspectives, we felt that yes, this photo was an iconic moment that represented something bigger than just the image itself," Mr. Jolly said.
One concern about running the photo at the top of the front page was whether it would give the appearance of The Times making a political statement, Mr. Jolly said. But the editors were confident that the image stood on its own, reflecting the perils migrants on the border face, not a position on the issue of immigration.
There are some places the photo hasn't appeared: The Times has a longstanding policy of not using graphic images in social media posts, except in extremely rare circumstances.
"It's one thing to feature graphic photos on the homescreen or in an article," Cynthia Collins, our off-platform editor, said. "It's quite another thing to serve a graphic image in tweets and Facebook posts that can appear in the newsfeeds of people who didn't deliberately seek out the news and editorial judgment of The New York Times."
After readers criticized a photo of dead bodies that ran with a January article about an attack in Nairobi, Kenya, top editors in our photo department compiled internal guidelines for the publication of graphic or sensitive photos. Phil Corbett, our standards editor, summarized them for us:
Editors are advised to take enough time to discuss such a decision thoroughly, and to consult high-ranking editors as needed.

They should consider a series of questions and factors, including the newsworthiness of the event; how crucial the photo is to telling the story; the likely impact on loved ones, survivors and the community affected; and whether our judgment would be the same regardless of who the victims were or where the events occurred.
The conversations are never taken lightly.
"These are not easy images to use," Mr. Jolly said. "They're as difficult for us to look at as anyone. We do not do it without a tremendous amount of thought."
Voir de plus: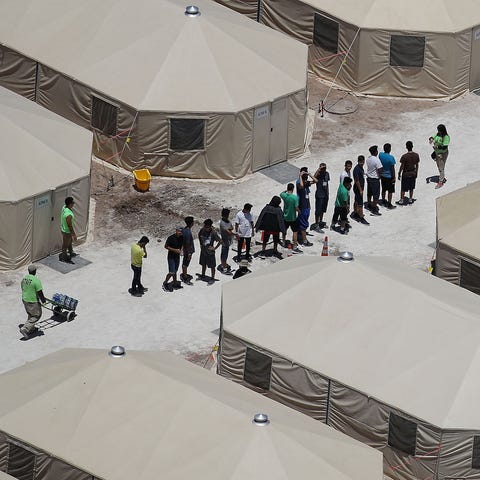 Surely, the United States of America could not operate concentration camps. In the American consciousness, the term is synonymous with the Nazi death machines across the European continent that the Allies began the process of dismantling 75 years ago this month. But while the world-historical horrors of the Holocaust are unmatched, they are only the most extreme and inhuman manifestation of a concentration-camp system—which, according to Andrea Pitzer, author of One Long Night: A Global History of Concentration Camps, has a more global definition. There have been concentration camps in France, South Africa, Cuba, the Soviet Union, and—with Japanese internment—the United States. In fact, she contends we are operating such a system right now in response to a very real spike in arrivals at our southern border.
"We have what I would call a concentration camp system," Pitzer says, "and the definition of that in my book is, mass detention of civilians without trial."
Historians use a broader definition of concentration camps, as well.
« What's required is a little bit of demystification of it, » says Waitman Wade Beorn, a Holocaust and genocide studies historian and a lecturer at the University of Virginia. « Things can be concentration camps without being Dachau or Auschwitz. Concentration camps in general have always been designed—at the most basic level—to separate one group of people from another group. Usually, because the majority group, or the creators of the camp, deem the people they're putting in it to be dangerous or undesirable in some way. »
Not every concentration camp is a death camp—in fact, their primary purpose is rarely extermination, and never in the beginning. Often, much of the death and suffering is a result of insufficient resources, overcrowding, and deteriorating conditions. So far, 24 people have died in the custody of Immigration and Customs Enforcement under the Trump administration, while six children have died in the care of other agencies since September. Systems like these have emerged across the world for well over 100 years, and they've been established by putative liberal democracies—as with Britain's camps in South Africa during the Boer War—as well as authoritarian states like Nazi Germany or the Soviet Union. Camps set up with one aim can be repurposed by new regimes, often with devastating consequences.
History is banging down the door this week with the news the Trump administration will use Fort Sill, an Oklahoma military base that was used to detain Japanese-Americans during World War II, to house 1,400 unaccompanied migrant children captured at the border. Japanese internment certainly constituted a concentration-camp system, and the echoes of the past are growing louder. Of course, the Obama administration temporarily housed migrants at military bases, including Fort Sill, for four months in 2014, built many of the newer facilities to house migrants, and pioneered some of the tactics the Trump administration is now using to try to manage the situation at the border.
The government of the United States would never call the sprawling network of facilities now in use across many states « concentration camps, » of course. They're referred to as « federal migrant shelters » or « temporary shelters for unaccompanied minors » or « detainment facilities » or the like. (The initial processing facilities are run by Border Patrol, and the system is primarily administered to by the Department of Homeland Security. Many adults are transferred to ICE, which now detains more than 52,000 people across 200 facilities on any given day—a record high. Unaccompanied minors are transferred to Department of Health and Human Services custody.) But by Pitzer's measure, the system at the southern border first set up by the Bill Clinton administration, built on by Barack Obama's government, and brought into extreme and perilous new territory by Donald Trump and his allies does qualify. Two historians who specialize in the area largely agree.
---
Many of the people housed in these facilities are not « illegal » immigrants. If you present yourself at the border seeking asylum, you have a legal right to a hearing under domestic and international law. They are, in another formulation, refugees—civilian non-combatants who have not committed a crime, and who say they are fleeing violence and persecution. Yet these human beings, who mostly hail from Central America's Northern Triangle of Honduras, Guatemala, and El Salvador—a region ravaged by gang violence and poverty and corruption and what increasingly appears to be some of the first forced migrations due to climate change—are being detained on what increasingly seems to be an indefinite basis.
Meanwhile, the Trump administration continually seeks new ways to stop people from applying for asylum, and to discourage others from attempting to. The current regime has sought to restrict the asylum criteria to exclude the exact issues, like gang or domestic violence, that these desperate people often cite for why they fled their homes. The administration has sought to introduce application fees and work-permit restraints. They have tried to prohibit migrants from seeking asylum « if they have resided in a country other than their own before coming to the U.S., » which would essentially eliminate anyone who traveled to the border through Mexico. Much of this has been struck down in federal court.
But most prominently, Trump's Department of Homeland Security has used « metering » at the border, where migrants are forced to wait for days or weeks on the Mexican side—often sleeping in makeshift shelters or fully exposed to the elements—until they are allowed across border checkpoints to make their asylum claims and be processed. That processing system is overwhelmed, and the Obama administration also used metering at various points, but it remains unclear whether the wait times need to be as long as they are. (DHS did not respond to a request for comment.) There are no guarantees on how long migrants will have to wait, and so they've increasingly turned to crossing illegally between checkpoints—which constitutes « illegal entry, » a misdemeanor—in order to present themselves for asylum. This criminalizes them, and the Trump administration tried to make illegal entry a disqualifier for asylum claims. The overall effort appears to be to make it as difficult as possible to get a hearing to adjudicate those claims, raising the specter that people can be detained longer or indefinitely.
All this has been achieved through two mechanisms: militarization and dehumanization. In her book, Pitzer describes camps as "a deliberate choice to inject the framework of war into society itself. » These kinds of detention camps are a military endeavor: they are defensible in wartime, when enemy combatants must be detained, often for long periods without trial. They were a hallmark of World War I Europe. But inserting them into civil society, and using them to house civilians, is a materially different proposition. You are revoking the human and civil rights of non-combatants without legal justification.
« In the origins of the camps, it's tied to the idea of martial law, » says Jonathan Hyslop, author of « The Invention of the Concentration Camp: Cuba, Southern Africa and the Philippines, 1896–1907, » and a professor of sociology and anthropology at Colgate University. « I mean, all four of the early instances—Americans in the Philippines, Spanish in Cuba, and British in South Africa, and Germans in Southwest Africa—they're all essentially overriding any sense of rights of the civilian population. And the idea is that you're able to suspend normal law because it's a war situation. »
This pairs well with the rhetoric that Trump deploys to justify the system and his unconstitutional power grabs, like the phony « national emergency »: he describes the influx of asylum-seekers and other migrants as an « invasion, » language his allies are mirroring with increasing extremism. If you're defending yourself from an invasion, anything is defensible.
That goes hand-in-hand with the strategy of dehumanization. For decades, the right has referred to undocumented immigrants as « illegals, » stripping them of any identity beyond an immigration status. Trump kicked off his formal political career by characterizing Hispanic immigrants as « rapists » and « drug-dealers » and « criminals, » never once sharing, say, the story of a woman who came here with her son fleeing a gang's threats. It is always MS-13 and strong, scary young men. There's talk of « animals » and monsters, and suddenly anything is justifiable. In fact, it must be done. Trump's supporters have noticed. At a recent rally, someone in the crowd screamed out that people arriving at the border should be shot. In response, the president cracked a « joke. »
« It's important here to look at the language that people are using, » Hyslop says. « As soon as you get people comparing other groups to animals or insects, or using language about advancing hordes, and we're being overrun and flooded and this sort of thing, it's creating the sense of this enormous threat. And that makes it much easier to sell to people on the idea we've got to do something drastic to control this population which going to destroy us. »
In a grotesque formulation of the chicken-and-the-egg conundrum, housing people in these camps furthers their dehumanization.
« There's this crystallization that happens, » Pitzer says. « The longer they're there, the worse conditions get. That's just a universal of camps. They're overcrowded. We already know from reports that they don't have enough beds for the numbers that they have. As you see mental health crises and contagious diseases begin to set in, they'll work to manage the worst of it. [But] then there will be the ability to tag these people as diseased, even if we created [those conditions]. Then we, by creating the camps, try to turn that population into the false image that we [used] to put them in the camps to start with. Over time, the camps will turn those people into what Trump was already saying they are. »
Make no mistake: the conditions are in decline. When I went down to see the detention facility in McAllen, Texas, last summer at the height of the « zero-tolerance » policy that led inevitably to family separation, Border Patrol agents were by all appearances doing the very best they could with limited resources. That includes the facilities themselves, which at that point were mostly built—by the Clinton administration in the '90s—to house single adult males who were crossing the border illegally to find work. By that point, Border Patrol was already forced to use them to hold families and other asylum-seekers, and agents told me the situation was untenable. They lacked requisite staff with the training to care for young children, and overcrowding was already an issue.
But according to a report from Trump's own government—specifically, the inspector general for the Department of Homeland Security—the situation has deteriorated significantly even since then. The facilities are overcrowded, underfunded, and perhaps at a perilous inflection point. It found adult detainees are « being held in 'standing-room-only conditions' for days or weeks at a border patrol facility in Texas, » Reuters reports. But it gets worse.
Single adults were held in cells designed for one-fifth as many detainees as were housed there and were wearing soiled clothing for days or weeks with limited access to showers, the report said. Pictures published with the report show women packed tightly together in a holding cell.
"We also observed detainees standing on toilets in the cells to make room and gain breathing space, thus limiting access to toilets," the watchdog wrote.
This was at Paso del Norte, a facility near El Paso, which has a stated capacity of 125 detainees. But when DHS inspectors visited, it was holding 900. For a period, Border Patrol tried housing migrants in cage under a nearby bridge. It was ultimately scrapped amid public outcry. When migrants and asylum-seekers are transferred to ICE, things can get worse. Queer and trans migrants face exceptionally harsh treatment, with reports of high levels of physical and sexual abuse, and the use of solitary confinement—considered torture by many psychologists—is widespread. As a reminder, by DHS's own assertion, these detainments are civil, not criminal, and are not meant to be punitive in the way of a prison. Many of these people have not even been accused of a crime.
Again: these are inhuman conditions, and crystalize the dehumanization. So, too, does the Trump administration's decision, reported by The Washington Post, to cancel classes, recreational programs, and even legal aid for the children held at facilities for unaccompanied minors. Why should these kids get to play soccer or learn English? Why should they get legal assistance? They're detainees.
The administration is citing « budget pressures » related to what is undoubtedly a dramatic spike in arrivals at the border last month: 144,000 people were detained in May. It remains unclear how much of this is tied to the Trump administration's border policies, like metering, which have severely slowed the process of declaring oneself for asylum and left people camped on the Mexican border for days or weeks after a thousand-mile trek through Mexico. Or Trump's recent all-out push to seize money for a border wall and declare « we're closed, » which some speculate led to a surge of people trying to get over the line before that happened.
It's also in dispute how many of these people actually need to be detained. Vox's Dara Lind suggests releasing migrants from Guatemala or Honduras isn't straightforward as « many newly arrived asylum seekers aren't familiar with the US, often speak neither English nor Spanish, and may not have appropriate clothing or funds for bus fare. » But release with ankle bracelets has proven very effective as an alternative to detention: 99 percent of immigrants enrolled in one such program showed up for their court dates, though ICE claims it's less effective when someone is set to be deported. Those subjected to the bracelets say they are uncomfortable and demeaning, but it's better than stuffing a detention cell to five-times capacity. Unless, of course, that's exactly what you want to happen.
« At one point, [the administration] said that they were intentionally trying to split up families and make conditions unpleasant, so the people wouldn't come to the U.S., » Beorn, from UVA, says. « If you're doing that, then that's not a prison. That's not a holding area or a waiting area. That's a policy. I would argue, at least in the way that [the camps are] being used now, a significant portion of the mentality is [tied to] who the [detainees] are rather than what they did.
« If these were Canadians flooding across the border, would they be treated in the same manner as the people from Mexico and from Central and South America? If the answer is yes, theoretically, then I would consider these places to be perhaps better described as transit camps or prison camps. But I suspect that's not how they'd be treated, which then makes it much more about who the people are that you're detaining, rather than what they did. The Canadian would have crossed the border just as illegally as the Mexican, but my suspicion is, would be treated in a different way. »
---
It was the revelation about school and soccer cuts that led Pitzer to fire off a tweet thread this week outlining the similarities between the U.S. camp system and those of other countries. The first examples of a concentration camp, in the modern sense, come from Cuba in the 1890s and South Africa during the Second Boer War.
« What those camps had in common with what's going on today is they involved the wholesale detention of families, separate or together, » Pitzer says. « There was very little in the way of targeted violence. Instead, people died from poor planning, overloaded facilities and unwillingness to reverse policy, even when it became apparent the policy wasn't working, inability to get medical care to detainees, poor food quality, contagious diseases, showing up in an environment where it became almost impossible to get control of them.
« The point is that you don't have to intend to kill everybody. When people hear the phrase 'Oh, there's concentration camps on the southern border,' they think, 'Oh, it's not Auschwitz.' Of course, it's not those things, each camp system is different. But you don't have to intend to kill everyone to have really bad outcomes. In Cuba, well over 100,000 civilians died in these camps in just a period of a couple years. In Southern Africa during the Boer War, fatalities went into the tens of thousands. And the overwhelming majority of them were children. Fatalities in the camps ended up being more than twice the combat fatalities from the war itself. »
In-custody deaths have not reached their peak of a reported 32 people in 2004, but the current situation seems to be deteriorating. In just the last two weeks, three adults have died. And the Trump administration has not readily reported fatalities to the public. There could be more.
« There's usually this crisis period that a camp system either survives or doesn't survive in the first three or four years. If it goes past that length of time, they tend to continue for a really long time. And I think we have entered that crisis period. I don't yet know if we're out of it. »
Camps often begin in wartime or a crisis point, and on a relatively small scale. There are then some in positions of power who want to escalate the program for political purposes, but who receive pushback from others in the regime. There's then a power struggle, and if the escalationists prevail over the other bureaucrats—as they appear to have here, with the supremacy of Stephen Miller over (the reliably pliant but less extreme) Kirstjen Nielsen—the camps will continue and grow. Almost by definition, the conditions will deteriorate, even despite the best intentions of those on the ground.
« It's a negative trajectory in at least two ways, » Beorn says. « One, I feel like these policies can snowball. We've already seen unintended consequences. If we follow the thread of the children, for example, the government wanted to make things more annoying, more painful. So they decided, We're going to separate the children from the families. But there was no infrastructure in place for that. You already have a scenario where even if you have the best intentions, the infrastructure doesn't exist to support it. That's a consequence of policy that hasn't been thought through. As you see the population begin to massively increase over time, you do start to see conditions diminishing.
« The second piece is that the longer you establish this sort of extralegal, extrajudicial, somewhat-invisible no-man's land, the more you allow potentially a culture of abuse to develop within that place. Because the people who tend to become more violent, more prejudiced, whatever, have more and more free rein for that to become sort of the accepted behavior. Then, that also becomes a new norm that can spread throughout the system. There is sort of an escalation of individual initiative in violence. As it becomes clear that that is acceptable, then you have a self-fulfilling prophecy or a positive feedback loop that just keeps radicalizing the treatment as the policy itself becomes radicalizing. »
And for a variety of reasons, these facilities are incredibly hard to close. « Unless there's some really decisive turn away, we're going to be looking at having these camps for a long time, » Pitzer says. It's particularly hard to engineer a decisive turn because these facilities are often remote, and hard to protest. They are not top-of-mind for most citizens, with plenty of other issues on the table. When Trump first instituted the Muslim Ban—now considered, in its third iteration, to be Definitely Not a Muslim Ban by the Supreme Court—there were mass demonstrations at U.S. airports because they were readily accessible by concerned citizens. These camps are not so easily reached, and that's a problem.
« The more authoritarian the regime is, and the more people allow governments to get away with doing this sort of thing politically, the worse the conditions are likely to get, » Hyslop says. « So, a lot of it depends on how much pushback there is. But when you get a totally authoritarian regime like Stalin's regime in the Soviet Union, there's no control, or no countervailing force, the state can do what it likes, and certainly things will then tend to break down.
« It's more of a political question, really. Are people prepared to tolerate the deteriorating conditions? And if public opinion isn't effective in a liberal democratic situation, things can still get pretty bad. »
Almost regardless, the camps will be difficult to dismantle by their very nature—that extrajudicial « no-man's land » Beorn mentioned. The prison at Guantanamo Bay is a perfect example. It began in the early 1990s as a refugee camp for people fleeing Haiti and Cuba. The conditions were bad and legally questionable, Pitzer found, and eventually the courts stepped in to grant detainees some rights. In the process, however, they granted the camps tacit legitimacy—they were allowed to continue with the approval of the judiciary.
Suddenly, they were enshrined in the law as a kind of gray area where detainees did not enjoy full human rights. That is actually why it was chosen by the Bush administration to house terror suspects: it was already rubber-stamped as a site for indefinite detention. By the time President Obama came into office with promises to close it, he found the task incredibly difficult, because it had been ingrained in the various institutions and branches of American constitutional government. He could not get rid of it. As courts continue to rule on the border camp system, the same issues are likely to take hold.
Another issue is that these camp systems, no matter where they are in the world, tend to fall victim to expanding criteria. The longer they stay open, the more reasons a government finds to put people in them. That's particularly true if a new regime takes control of an existing system, as the Trump administration did with ours. The mass detention of asylum-seekers—who, again, have legal rights—on this scale is an expansion of the criteria from « illegal » immigrants, who were the main class of detainee in the '90s and early 2000s. Asylum seekers, particularly unaccompanied minors, began arriving in huge numbers and were detained under the Obama administration. But there has been an escalation, both because of a deteriorating situation in the Northern Triangle and the Trump administration's attempts to deter any and all migration. There is reason to believe the criteria will continue to expand.
« We have border patrol agents that are sometimes arresting U.S. citizens, » Pitzer says. « That's still very much a fringe activity. That doesn't seem to be a dedicated priority right now, but it's happening often enough. And they're held, sometimes, for three or four days. Even when there are clear reasons that people should be let go, that they have proof of their identity, you're seeing these detentions. You do start to worry about people who have legally immigrated and have finished paperwork, and maybe are naturalized. You worry about green-card holders. »
In most cases, these camps are not closed by the executive or the judiciary or even the legislature. It usually requires external intervention. (See: D-Day) That obviously will not be an option when it comes to the most powerful country in the history of the world, a country which, while it would never call them that, and would be loathe to admit it, is now running a system at the southern border that is rapidly coming to resemble the concentration camps that have sprung up all over the world in the last century. Every system is different. They don't always end in death machines. But they never end well.
« Let's say there's 20 hurdles that we have to get over before we get to someplace really, really, really bad, » Pitzer says. « I think we've knocked 10 of them down. »
Freshman Congresswoman Alexandria Ocasio-Cortez drew a firestorm of criticism this week after she appeared in an Instagram video claiming that the Trump administration « is running concentration camps on our southern border. »
« They are concentration camps, » Ocasio-Cortez affirmed in the video, referring to detention facilities where U.S Immigration and Customs Enforcement (ICE) is holding undocumented migrants and asylum seekers who have fled to the U.S. « I want to talk to the people that are concerned enough with humanity to say that 'never again' means something. The fact that concentration camps are now an institutionalized practice in the 'home of the free' is extraordinarily disturbing and we need to do something about it. »
Republican lawmakers were quick to push back against Ocasio-Cortez's statement, which she repeated on Tuesday and Wednesday, arguing that the Congresswoman was disrespecting the memory of the 6 millions Jews who died in Nazi concentration camps by comparing these facilities to the ICE detention centers.
But many experts were quick to point out that, by definition, the ICE detention facilities are concentration camps. The Merriam-Webster dictionary defines a concentration camp as, « a place where large numbers of people (such as prisoners of war, political prisoners, refugees, or the members of an ethnic or religious minority) are detained or confined under armed guard. »
Many argue that this definition matches the detention centers currently set up on the southern border.
« Why are they called concentration camps? Well, to state the obvious, it's because large numbers of people are 'concentrated' in camps. A better question is, why don't we just call them prisons? We don't say 'prisons' because prisons are a part of the formal legal system, » Lester Andrist, a sociologist who has studied indefinite detention, tweeted.
Andrist argues that the U.S. has a long history of establishing such facilities, including the Japanese-American internment camps that existed during World War II and, mostly recently, Guantanamo Bay. George Takei, the 82-year-old American actor of Japanese descent who is best known for his role in the Star Trek movies and television show, took to Twitter to share his perspective.
« I know what concentration camps are. I was inside two of them, in America. And yes, we are operating such camps again, » the Takei tweeted. The Takei family was interned in Arkansas and California in the 1940s.
Federico Finchelstein, a historian at the New York-based New School, agreed that the progressive congresswoman is right to call the ICE facilities concentration camps.
« As [a] historian of fascism & [the] Holocaust, I would also call these centers concentration camps, » Finchelstein tweeted. « As a Jewish person who lost family in [the] Holocaust, I regret that some Republicans use memory of the Holocaust to defend racist policies of Trumpism. »
In May, a top Pentagon official called China's detention camps holding Uighur Muslims and other ethnic minorities « concentration camps » despite the fact that genocide has not been committed there.
Yad Vashem, Israel's official memorial to the victims of the holocaust, however, was one of the institutions that pushed back against Ocasio-Cortez's claims.
« Concentration camps assured a slave labor supply to help in the Nazi war effort, even as the brutality of life inside the camps helped assure the ultimate goal of 'extermination through labor,' » the organization tweeted on Wednesday.
But the young Congresswoman stood by her position, noting that concentration camps are not the same as extermination camps.
« And for the shrieking Republicans who don't know the difference: concentration camps are not the same as death camps, » Ocasio-Cortez tweeted on Tuesday. « Concentration camps are considered by experts as 'the mass detention of civilians without trial.' And that's exactly what this administration is doing. »
Voir enfin:
Alexandria Ocasio-Cortez said the U.S. is running concentration camps. Many historians are skeptical
Recent assertions by Rep. Alexandria Ocasio-Cortez, D-N.Y., that U.S.-run detention centers for migrants are « concentration camps » drew immediate rebukes from some politicians, Jewish groups and social media users.
« This administration has established concentration camps on the southern border of the United States for immigrants, where they are being brutalized with dehumanizing conditions and dying.
This is not hyperbole. It is the conclusion of expert analysis, » she tweeted June 18.
Her tweet didn't specifically mention Nazi Germany, but she used the term « never again » on her Instagram, a phrase often used as a warning to prevent another genocide like the Holocaust.
In a subsequent tweet, Ocasio-Cortez offered a distinction between « concentration camps » and « death camps. »
« And for the shrieking Republicans who don't know the difference: concentration camps are not the same as death camps. Concentration camps are considered by experts as 'the mass detention of civilians without trial.' And that's exactly what this administration is doing. »
Some had strongly negative reactions.
Sen. Rick Scott, R-Fla., tweeted, « This is wrong @AOC. These are incredibly dangerous and disgusting words that demean the millions murdered during the Holocaust. »
New York City Mayor Bill de Blasio, a Democratic presidential candidate, said Ocasio-Cortez « was wrong. You cannot compare what the Nazis did in the concentration camps. »
We decided to take a closer look at whether historians believe the label « concentration camp » can be reasonably applied to the migrant detention camps now being operated in the United States.
Historians we contacted said it was possible to make a case that the term « concentration camp » is a more general term than just referring to camps in Nazi Germany. However, these historians said Ocasio-Cortez glosses over some important differences.
They also said that the strong, longstanding association of the term « concentration camps » with Nazi Germany likely overwhelms any technical similarities the two types of camps may have. We won't rate this item on our Truth-O-Meter for that reason.
When did the concept of a « concentration camp » emerge?
Nazi Germany was not the first nation to use concentration camps. The term dates from the eve of the 20th century, when it was used to describe policies used in at least three conflicts: South Africa's Boer War, Spain's campaign against Cuban insurrectionists and the United States' campaign against Philippine insurgents.
The intent was to « cut insurgents off from their support, » said David J. Silbey, a Cornell University historian. « It was an effective tactic, but a brutal one, uprooting people from their homes and often leading to mass outbreaks of disease and starvation among the captive populations. »
Beginning in 1917, the Soviet Union used what were commonly known as « forced labor camps » to repress dissidents. The Soviets also forced people from the Baltic States and Poland into camps following their invasions of those countries in 1939.
Germany established concentration camps shortly after Adolf Hitler came to power in 1933. Contrary to the popular image of concentration camps as killing factories, most facilities were initially designed for slave labor.
« Systematic killing didn't begin until the invasion of the Soviet Union, and it wasn't until the January 1942 Wannsee Conference that the Nazis formally decided on a policy of extermination, » said Stephen Shalom, a political scientist at William Paterson University. These became what historians often refer to as « death camps. »
Over time, the distinction in the popular mind between the different types of camps blurred. The reality, though, is that the early camps produced deaths from neglect or overwork, rather than carrying out executions.
« None of the camps were pleasant, but the death camps were certainly the worst, » said Lance Janda, a military historian at Cameron University.
Japanese-American internment camps
The United States operated camps to hold Japanese-Americans following Japan's attack on Pearl Harbor, which drove the U.S. into World War II.
Though generally referred to as « internment camps » or « relocation camps, » these complexes have occasionally been referred to as « concentration camps, » including by Chief Justice John Roberts in 2018.
The American Heritage Dictionary defines « concentration camp » as « a camp where persons are confined, usually without hearings and typically under harsh conditions, often as a result of their membership in a group the government has identified as dangerous or undesirable. »
Ocasio-Cortez and her staff have pointed to such linguistic precedents to argue that U.S. detention camps for migrants can be reasonably described as « concentration camps. »
Some scholars agree that similarities exist.
« As historian of fascism & Holocaust, I would also call these centers concentrations camps, » tweeted The New School historian Federico Finchelstein.
Colgate University sociologist Jonathan Hyslop, who was also quoted in an Esquire magazine article that Ocasio-Cortez has cited, told PolitiFact that the definition of « concentration camp » is more elastic than most people think.
Today's migrant detention facilities in the United States
So where do today's detention centers in the United States fit in?
Adult immigrants in federal custody who are either waiting to be deported or waiting for a resolution of their immigration case are held in government-run centers or other contracted facilities.
Immigrant rights advocates have long warned about poor standards and the mistreatment of detainees at some detention facilities. Generally, information about detention facilities can be difficult to obtain, inconsistent and outdated, and overall lacking in transparency.
The Office of Inspector General for the Department of Homeland Security on June 3, 2019, issued a report detailing concerns about Immigration and Customs Enforcement detainee treatment and care at four detention facilities. The report is based on unannounced 2018 inspections, in which investigators « observed immediate risks or egregious violations of detention standards at facilities. »
Among the issues documented: overly restrictive segregation, inadequate medical care, unreported security incidents, and significant food safety issues.
On June 21, the Associated Press reported that a legal team that interviewed 60 children at a facility near El Paso found that « kids are taking care of kids, and there's inadequate food, water and sanitation for the 250 infants, children and teens at the Border Patrol station. »
Separately, there are about 13,700 immigrant children in the federal government's care, at an average length of 44 days in May 2019, a spokesman for the Department of Health and Human Services told PolitiFact. These children crossed the border illegally alone, without a parent or guardian, and are also waiting for a decision on their immigration case.
As government officials seek sponsors for the children, the detainees receive a bed, meals, medical care, and showers. But the facilities have recently been directed to scale back some services, such as education and recreation, citing lack of sufficient funds.
Some historians point to 'intent' as a major distinction
Overall, experts described the U.S. detention facilities as being far different from those of the earliest concentration camps, or from the Nazi camps — even from the ones that weren't « death camps. »
« The original purpose of concentration camps was to remove the populace from areas that were controlled or contested by guerrillas and thus deny the guerrillas popular support in its tangible forms — food, shelter, information, recruits, and so on, » said Texas A&M University historian Brian McAllister Linn. « This is not the purpose of the detention facilities in the Southwest. »
Janda — who emphasized that he is unhappy with the current U.S. detention policy — nonetheless drew a distinction based on intent.
« What we're doing is just not the same as what the Nazis or the Soviets did, and it's a disservice to people suffering under dictatorships around the world to act like it is, » Janda said. « We're not rounding up legal citizens, or going after specific minority groups and holding them indefinitely to squash dissent. »
Richard Breitman, an American University historian, was among several experts who said they would have avoided the term « concentration camp. »
While the term « does show where abuse and dehumanization might lead, » he said, « it confuses more than it explains. »
Voir par ailleurs:
La photo d'un migrant et de sa fille de 2 ans morts noyés dans le Rio Bravo choque au Mexique et aux Etats-Unis
La photographie des corps d'Oscar Martinez et de sa fille Valeria, qui tentaient de rejoindre les Etats-Unis depuis le Mexique, a choqué l'opinion.
Franceinfo avec AFP/France Télévisions
Un migrant salvadorien et sa fille d'environ deux ans se sont noyés en tentant de traverser le Rio Bravo pour entrer aux Etats-Unis depuis le Mexique. Les corps d'Óscar et Valeria Martínez Ramírez ont été retrouvés, lundi 24 juin, sur la rive du fleuve dans les environs de Matamoros, dans l'Etat mexicain de Tamaulipas, selon un rapport de la justice mexicaine auquel l'AFP a eu accès.
Selon ce rapport judiciaire, Óscar Martínez Ramírez, un cuisinier âgé de 25 ans, sa compagne Tania Vanessa Ávalos, âgée de 21 ans, et leur petite fille Angie, 2 ans, étaient arrivés la semaine précédente à Matamoros, après avoir traversé tout le Mexique. Dimanche après-midi, la famille a décidé d'essayer de gagner à la nage la rive américaine du Rio Bravo, qui longe la frontière entre le Mexique et les Etats-Unis, accompagnée d'un ami.
Le père a pris l'enfant sur son dos en la calant à l'intérieur de son tee-shirt pour traverser le fleuve. Mais, emportés par des courants violents, tous deux se sont noyés, sous les yeux de la mère, laquelle a pu retourner en vie sur la rive mexicaine, selon les explications qu'elle a fournies aux autorités locales. Les photographies des corps du jeune père et de l'enfant, flottant sur le ventre sur la rive mexicaine du fleuve, ont choqué l'opinion publique au Salvador, mais aussi aux Etats-Unis, où CNN (en anglais) les compare à la photo d'Aylan Kurdi, cet enfant syrien de 3 ans dont le corps avait été découvert sur une plage en Turquie, en 2015.
Un « mur invisible »
Le gouvernement mexicain est la cible de vives critiques ces derniers jours pour son attitude envers les migrants. Quelque 15 000 militaires ont été déployés à la frontière avec les Etats-Unis et une photographie de l'AFP, prise pendant le week-end, montre deux femmes et une fillette arrêtées par des membres lourdement armés de la Garde nationale. Des opposants y voient un « mur invisible », référence à la promesse de campagne du président américain, Donald Trump, de faire ériger un mur entre les deux pays aux frais du Mexique.
Le président mexicain, Andrés Manuel Lopez Obrador, a démenti, mardi, qu'un ordre ait été donné aux militaires pour interpeller les migrants qui traversent la frontière avec les Etats-Unis. « Aucun ordre n'a été donné dans ce sens (…) ce n'est pas notre rôle », a déclaré le chef de l'Etat lors de sa conférence de presse quotidienne.
Voir également:
Alexandria Ocasio-Cortez compare les centres de rétention à des « camps de concentration »
Les propos de la jeune élue démocrate ont déclenché un tollé chez les Républicains.
L'étoile montante démocrate Alexandria Ocasio-Cortez est au coeur d'une vive polémique mardi 18 juin après avoir qualifié les camps de rétention pour migrants érigés à la frontière sud des Etats-Unis de « camps de concentration ».
« Les Etats-Unis gèrent des camps de concentration à la frontière sud, c'est exactement ce qu'ils sont », a déclaré la jeune élue du Congrès lundi soir dans une intervention vidéo en direct sur Instagram. « C'est extrêmement dérangeant et il faut réagir », a ajouté l'élue d'origine portoricaine que partisans et détracteurs appellent AOC.
« Une présidence qui crée des camps de concentration est fasciste », a-t-elle asséné, déclenchant des réactions outrées chez les républicains.
« C'est une faute @AOC. Ce sont des mots dangereux et écoeurants qui portent atteinte aux millions de personnes tuées dans l'Holocauste », a tweeté le sénateur républicain Rick Scott.
« S'il vous plaît @AOC, rendez-nous service et passez quelques minutes à réviser l'Histoire », a renchéri la représentante Liz Cheney, fille de l'ancien vice-président Dick Cheney. « Six millions de juifs ont été exterminés dans l'Holocauste. Vous salissez leur mémoire et vous vous déshonorez avec ce type de commentaires ».
AOC contre-attaque
La démocrate, très habituée aux joutes sur les réseaux sociaux, n'a pas tardé à contre-attaquer.
« A tous les républicains geignards qui ne connaissent pas la différence : les camps de concentration et les camps de la mort ne sont pas la même chose. Les camps de concentration sont considérés par les experts comme les lieux "de détention de masse de civils sans procès"  et c'est exactement ce que ce gouvernement fait », a écrit mardi matin sur Twitter.
Les Etats-Unis enregistrent depuis des mois une forte hausse des arrivées de migrants à la frontière avec le Mexique. En mai, les garde-frontières américains y ont arrêté plus de 144.000 personnes, dont 57 000 mineurs.
Le Congrès finance plus de 40 000 places dans des centres de rétention, trop peu pour faire face à ces flux. De nombreux migrants sont donc remis en liberté, quand les autres s'entassent dans des structures surchargées.
Voir enfin:
Masquer notre Culture pour « ne Pas Offenser »
Giulio Meotti
Gatestone institute
27 juin 2019
Traduction du texte original: Covering Up Our Culture to 'Avoid Giving Offense'
Récemment, au Royaume-Uni, d'éminents intellectuels conservateurs ont été écartés. Roger Scruton, philosophe d'une exceptionnelle stature a été limogé d'une commission gouvernementale …
Puis ce fut le tour Jordan Peterson. L'Université de Cambridge a annulé la bourse de recherche de ce psychologue canadien de réputation internationale…
En refusant de dénoncer la censure, en ne défendant pas le droit à la liberté d'expression de Salman Rushdie, de Roger Scruton, de Jordan Peterson, de Charlie Hebdo et du Jyllands-Posten – la pointe d'un énorme iceberg – nous avons pris le chemin de la soumission à la charia et à la tyrannie. Notre culture soi-disant « blasphématoire » a été revêtue d'une burqa pour éviter d'attenter à la sensibilité de personnes qui elles, ne semblent pas gênées de nous offenser.
Il y a trois ans, le gouvernement italien a pris la honteuse décision de voiler d'antiques statues romaines pour ne pas attenter à la sensibilité islamique du président iranien Hassan Rouhani, en visite officielle en Italie. Les statues nues ont été enfermées dans des caissons blancs. Il y a un an, à Florence, une autre statue de style gréco-romain représentant un homme nu, a également été recouverte à l'occasion de la visite du prince héritier d'Abou Dhabi. Aujourd'hui, l'une des plus fameuses galeries d'art britanniques a masqué deux tableaux sur plainte de visiteurs musulmans dénonçant leur caractère « blasphématoire ».
À la Saatchi Gallery de Londres, deux tableaux de nus accolés à une citation en arabe de la shahada, l'un des cinq piliers de l'islam, ont suscité l'ire de visiteurs musulmans. Leur demande de retrait des peintures de l'exposition Rainbow Scenes (Scènes Arc en Ciel) n'a pas été satisfaite, mais les deux œuvres « offensantes » ont été voilées. « Saatchi se comporte comme l'Arabie saoudite, les œuvres qui blasphèment contre l'islam sont cachées au public », a commenté Brendan O'Neill dans la revue Spiked. Un expert a vu dans cette affaire un « retour des Versets sataniques ». Il faisait ainsi référence au roman publié en 1988, qui valut à son auteur, Salman Rushdie, citoyen britannique, d'être condamné à mort par le « Guide suprême » iranien, l'ayatollah Ruhollah Khomeini. La prime sur la tête de Rushdie a été portée à 4 millions de dollars en 2016 après qu'un groupe d'Iraniens a augmenté la « récompense » de 600 000 dollars – sans que cela provoque une quelconque protestation de la Grande-Bretagne.
De nombreuses maisons d'édition occidentales ont cédé à l'intimidation islamiste. L'éditeur Christian Bourgois qui avait acheté les droits des Versets sataniques pour la France, a refusé de les publier. Pour la première fois, au nom de l'islam, un écrivain a été condamné à disparaître de la surface de la terre – et à voir sa tête mise à prix.
Rushdie a survécu, mais Theo van Gogh lui, a été assassiné en 2004 pour avoir produit et réalisé « Soumission », un film sur la violence islamique à l'égard des femmes ; la mort de tant d'intellectuels arabo-musulmans coupables d'avoir écrit librement ; les émeutes qui ont suivi les caricatures danoises, les nombreux procès (ici et ici ), les tentatives de meurtre (ici et ici), l'exécution de la rédaction du magazine satirique français Charlie Hebdo, les violences qui ont suivi le discours du pape Benoît à Ratisbonne, les renoncements à publication et la réécriture de textes littéraires, les musées qui enferment dans leurs caves des représentations de Mahomet, les menaces et sanctions croissantes, y compris la flagellation, infligées à d'innombrables journalistes et écrivains tels que Raif Badawi en Arabie saoudite… tous ces évènements auraient dû nous mettre en garde au lieu de nous mettre à genoux.
La capitulation de la galerie Saatchi montre que la liberté de parole en Europe est faible et en voie d'extinction. Les extrémistes islamiques et les apaiseurs occidentaux ont obtenu gain de cause. C'est la tragique leçon de l'affaire Rushdie : aujourd'hui, après 30 ans, aucun auteur n'oserait plus écrire Les Versets Sataniques ; aucune grande maison d'édition comme Penguin n'oserait plus l'imprimer ; les attaques des médias contre les « islamophobes » sont plus fortes aujourd'hui qu'hier, et la trahison des diplomates occidentaux est abyssale. Aujourd'hui, face aux médias sociaux, outil de censure et menace de masse implicite, un auteur serait probablement moins chanceux que ne l'a été Rushdie il y a 30 ans. Plus le temps a passé et moins nous avons progressé. Le jihad contre Les Versets sataniques s'est reproduit encore et encore.
« Personne n'a plus les c… d'écrire Les Versets sataniques, et encore moins de les publier », a déclaré l'écrivain Hanif Kureishi. « L'écriture devient timide parce que les écrivains sont terrifiés ».
En 2008, Kenan Malik écrivait :
« Aucune censure formelle n'est à l'œuvre, et aucun État n'interdit la publication d'œuvres offensantes. Une culture de l »autocensure se développe qui a rendu moralement inacceptable d'attenter à la sensibilité d'autrui. Dans les vingt années qui ont suivi la publication des Versets sataniques, la fatwa a été intériorisée ».
L'affaire Rushdie a transformé en profondeur la société britannique. La reddition de la Saatchi Gallery à Londres n'a rien d'exceptionnel. La Tate Gallery a remisé une sculpture de John Latham intitulée « Dieu est grand » laquelle emprisonnait dans du verre le Coran, la Bible et le Talmud. « Tamerlan le Grand » de Christopher Marlowe a été censuré au Barbican Centre : la tirade affirmant que le prophète de l'islam « ne méritait pas d'être vénéré », et la scène ou le Coran était brûlé ont été retirées. La Whitechapel Art Gallery de Londres a expurgé une exposition des poupées nues qui auraient risqué d'incommoder la population musulmane. Aux Mall Galleries de Londres, un tableau de Mimsy intitulé « ISIS Threaten Sylvania » (L'Etat islamique menace Sylvania) qui représentait des peluches terroristes sur le point de massacrer d'autres peluches en train de pique-niquer a été censuré.
Au Royal Court Theatre de Londres, Richard Bean a été contraint de censurer son adaptation de « Lysistrata », la comédie grecque dans laquelle les femmes font la grève du sexe pour empêcher les hommes de partir à la guerre. Dans la version de Bean, des vierges islamiques agissaient de même pour arrêter les kamikazes.
Désormais, au nom de la lutte contre « l'islamophobie », l'establishment britannique rampe vers la charia : il purge et censure lui-même.
Récemment, au Royaume-Uni, d'éminents intellectuels conservateurs ont été écartés. Roger Scruton, figure de proue de la réflexion sur le conservatisme, a été limogé d'une commission gouvernementale pour avoir déclaré que le mot « islamophobie » avait été inventé par les Frères musulmans « pour mettre fin à la discussion sur un problème majeur ».
L'Université de Cambridge a annulé la bourse de recherche du distingué psychologue canadien Jordan Peterson, parce qu'il avait posé au côté d'un homme revêtu d'un t-shirt « I'm a proud Islamophobe » (Je suis un fier islamophobe). Le professeur Peterson a déclaré peu après que le mot « islamophobie » avait été « imaginé par des extrémistes musulmans, afin de garantir que l'islam ne soit jamais critiqué en tant que structure ».
Les cas Scruton et Peterson confirment – s'il était besoin – que « l'islamophobie » a bel et bien été inventée pour faire taire toute critique de l'islam, ou encore, comme l'a commenté Salman Rushdie, ce mot a été « créé pour aider les aveugles à rester aveugles ». La réaction en retour se fait toujours attendre.
En 2008, Tim Walker du Telegraph, citant le célèbre dramaturge Simon Gray, a expliqué que Nicholas Hytner, directeur du National Theatre de Londres de 2003 à 2015, « s'est employé à offenser les chrétiens » en prenant bien « garde de ne jamais mettre en colère les musulmans ». Les journalistes du magazine satirique français Charlie Hebdo, les derniers qui ont tenté de rire de l'islam, l'ont payé de leur vie. En ne défendant pas le droit à la liberté d'expression de Salman Rushdie, de Roger Scruton, de Jordan Peterson, de Charlie Hebdo et du Jyllands-Posten – la pointe d'un énorme iceberg – nous avons pris le chemin de la soumission à la charia et à la tyrannie. Nous avons habillé notre culture soi-disant « blasphématrice » d'une burqa pour éviter d'attenter à la sensibilité de personnes qui elles, ne semblent pas du tout gênées de nous offenser.
Giulio Meotti, journaliste culturel à Il Foglio, est un journaliste et auteur italien.