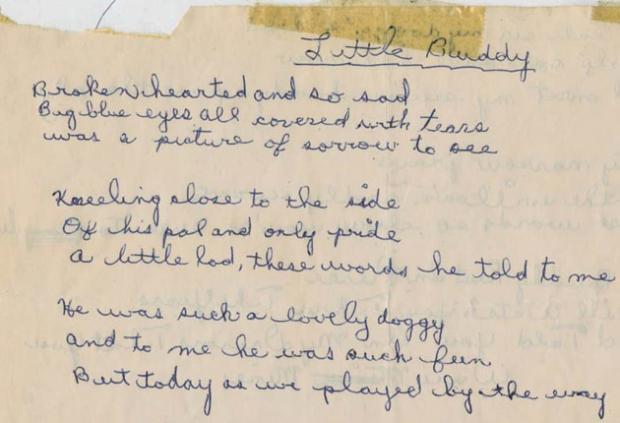 Les bons artistes copient, les grands artistes volent. Picasso
Though you might hear laughing, spinning
Swinging madly across the sun
It's not aimed at anyone, it's just escaping on the run
And but for the sky, there are no fences facing
And if you hear vague traces of skipping reels of rhyme
To your tambourine in time, it's just a ragged clown behind
I wouldn't pay it any mind, it's just a shadow
You're seeing that he's chasing … Bob Dylan
In folk and jazz, quotation is a rich and enriching tradition. That certainly is true. It's true for everybody, but me. I mean, everyone else can do it but not me. There are different rules for me. And as far as Henry Timrod is concerned, have you even heard of him? Who's been reading him lately? And who's pushed him to the forefront? Who's been making you read him? And ask his descendants what they think of the hoopla. And if you think it's so easy to quote him and it can help your work, do it yourself and see how far you can get. Wussies and pussies complain about that stuff. It's an old thing – it's part of the tradition. It goes way back. These are the same people that tried to pin the name Judas on me. Judas, the most hated name in human history! If you think you've been called a bad name, try to work your way out from under that. Yeah, and for what? For playing an electric guitar? As if that is in some kind of way equitable to betraying our Lord and delivering him up to be crucified. All those evil motherfuckers can rot in hell. (…) I'm working within my art form. It's that simple. I work within the rules and limitations of it. There are authoritarian figures that can explain that kind of art form better to you than I can. It's called songwriting. It has to do with melody and rhythm, and then after that, anything goes. You make everything yours. We all do it. (…) I'm not going to limit what I can say. I have to be true to the song. It's a particular art form that has its own rules. It's a different type of thing. All my stuff comes out of the folk tradition – it's not necessarily akin to the pop world. (…) I try to get past all that. I have to. When you ask me if I find criticism of my work irrelevant or silly, no, not if it's constructive. If someone could point out here or there where my work could be improved upon, I guess I'd be willing to listen. The people who are obsessed with criticism – it's not honest criticism. They are not the people who I play to anyway. (…) People have tried to stop me every inch of the way. They've always had bad stuff to say about me. Newsweek magazine lit the fuse way back when. Newsweek printed that some kid from New Jersey wrote « Blowin' in the Wind » and it wasn't me at all. And when that didn't fly, people accused me of stealing the melody from a 16th-century Protestant hymn. And when that didn't work, they said they made a mistake and it was really an old Negro spiritual. So what's so different? It's gone on for so long I might not be able to live without it now. Fuck 'em. I'll see them all in their graves. Everything people say about you or me, they are saying about themselves. They're telling about themselves. Ever notice that? In my case, there's a whole world of scholars, professors and Dylanologists, and everything I do affects them in some way. And, you know, in some ways, I've given them life. They'd be nowhere without me. Bob Dylan
Additional information has come to our attention about the handwritten poem submitted by Bob Dylan to his camp newspaper, written when he was 16, entitled « Little Buddy'. The words are in fact a revised version of lyrics of a Hank Snow song. This still remains among the earliest known handwritten lyrics of Bob Dylan and Christie's is pleased to offer them in our Pop Culture auction. Christie's
Les reprises dans le folk et le jazz sont une tradition enrichissante (…) Tout le monde peut le faire sauf moi. Bob Dylan
Mon inspiration doit commencer avec quelque chose de tangible. Bob Dylan
Raeben taught me how to see in a way that allowed me to do consciously what I unconsciously felt… When I started doing it, it the first album I made was Blood on the Tracks. Everybody agrees that was pretty different, and what's different about it is there's a code in the lyrics, and also there's no sense of time. Bob Dylan
I was just trying to make it like a painting where you can see the different parts but then you also see the whole of it. With that particular song, that's what I was trying to do… with the concept of time, and the way the characters change from the first person to the third person, and you're never quite sure if the third person is talking or the first person is talking. But as you look at the whole thing, it really doesn't matter. Bob Dylan

 Bob Dylan écrit une poésie pour l'oreille, qui doit être déclamée. Si l'on pense aux Grecs anciens, à Sappho, Homère, ils écrivaient aussi de la poésie à dire, de préférence avec des instruments. Il est extrêmement doué pour la rime. C'est un sampleur littéraire qui convoque la grande tradition et peut marier de façon absolument novatrice des musiques de genres différents, des textes de genres différents.  Sara Danius (secrétaire générale de l'Académie Nobel)
Ce Nobel ouvre aussi la porte aux grands paroliers, y compris aux artistes de hip-hop, un style de musique que je considère souvent très proche de la poésie. Il va peut-être permettre à d'autres genres d'écriture d'être appréciés comme des vecteurs de changements littéraires et sociaux. (…) la composition de chansons sera désormais considérée comme un genre littéraire. Un enfant pourra maintenant amener à l'école une chanson de hip-hop, ou d'un autre style musical, et en débattre comme d'une autre forme de littérature. Gabrielle Calvocoressi
Questionné sur ses plagiats de Mémoires d'un Yakuza de Junichi Saga et de l'oeuvre du poète américain Henry Timrod, il avance que sans lui, personne ne parlerait de ces auteurs, ces citations leur permettant d'être mis sur le devant de la scène. Et d'ajouter: « Puisque vous pensez qu'il est si facile de citer Henry Timrod pour écrire ses textes, faites le vous-même, nous verrons ce que vous en faites ». Plusieurs fois accusé de plagiats, Bob Dylan n'a jamais changé sa ligne de conduite. Récemment, les peintures du chanteur étaient exposées à la Gagosian Gallery de New York et provoquaient un tollé. Et pour cause, elles étaient similaires en tout point aux photographies d'un artiste japonais. L'Express
Si la composition de certaines peintures de Bob Dylan s'est fondée sur une variété de sources, comme des archives, des images historiques, la fraîcheur et le dynamisme des peintures proviennent des couleurs et textures des scènes de la vie quotidienne observées durant ces voyages. Galerie
Dylan's drawings and paintings are marked by the same constant drive for renewal that characterizes his legendary music. He often draws and paints while on tour, and his motifs bear corresponding impressions of the many different environments and people that he encounters. A keen observer, Dylan works from real life to depict everyday phenomena in such a way that they appear fresh, new, and mysterious. The Asia Series, a visual journal of his travels in Japan, China, Vietnam, and Korea, comprises firsthand depictions of people, street scenes, architecture and landscape, which can be clearly identified by title and specific cultural details, such as Mae Ling, Cockfight, The Bridge, and Hunan Province. Conversely, there are more cryptic paintings often of personalities and situations, such Big Brother and Opium, or LeBelle Cascade, which looks like a riff on Manet's Le Déjeuner sur l'Herbe but which is, in fact, a scenographic tourist photo-opportunity in a Tokyo amusement arcade. The most celebrated singer-songwriter of our time, Dylan has been making visual art since the 1960s, but his work had not been publicly exhibited until 2007, when an exhibition of The Drawn Blank Series was held in Chemnitz, Germany, followed by The Brazil Series at the Statens Museum, Copenhagen, 2008. The Asia Series will be his first exhibition in New York. Art Daily

The most striking thing is that Dylan has not merely used a photograph to inspire a painting: he has taken the photographer's shot composition and copied it exactly. He hasn't painted the group from any kind of different angle, or changed what he puts along the top edge, or either side edge, or the bottom edge of the picture. He's replicated everything as closely as possible. That may be a (very self-enriching) game he's playing with his followers, but it's not a very imaginative approach to painting. It may not be plagiarism but it's surely copying rather a lot. Michael Gray
The paintings—well I can only say they were disappointing. Not because of all the hoopla being made over Dylan's alleged copying, but because the works themselves had a kind of amateurish quality. It was clear to me that if Bob Dylan's name was not on these paintings, they would never have gotten such a prestigious showing. Back to the hoopla, which not only surprised me, but demonstrated again just how gullible many of Dylan's fans actually are. The man, himself, admitted he had done some of the paintings from other images. So what? Dylan's been doing that in his music since the early 1960s. What I think is confusing to some critics with no sense of creative history is the recording industry's misleading campaign against music copyright infringement. The Recording Industry of America (RIAA) would have people think that all songs are completely original and come out of thin air. This has led many, especially younger people, to believe the use of other works of art is outright theft. Most art is copied and reinterpreted. Pete Seeger calls it the "folk process," the phenomenon in which folk music, folk tales and folklore come into being or are passed from one person or generation to the next. We Shall Overcome, a key anthem of the civil rights movement, is a good example of the folk process. The lyrics of the song originated from a gospel song published in 1947 by Rev. Charles Tindley. Originally titled We Will Overcome, it was a favorite of Zilphia Horton, then music director of the Highlander Folk School of Monteagle, Tennessee, a school that trained union organizers. She taught it to Seeger. The song then became associated with the civil rights movement from 1959, when Guy Carawan stepped in as song leader at Highlander, and the school was the focus of student non-violent activism. It quickly became the movement's unofficial anthem. Seeger and other famous folk singers in the early 1960s, including Joan Baez, sang the song at rallies, folk festivals, and concerts and helped make it widely known. It was at Highlander that Dr. Martin Luther King Jr. first heard We Shall Overcome. Today, the song, with the "shall" contributed by Seeger, is copyrighted by Seeger and Carawan. That's how the folk process works. The passing of traditional tales and music among musicians from ear to ear. So is it OK that Bob Dylan copied photographs by Henri Cartier-Bresson, Leon Busy and Dimitri Kessel? It's fine with me, as long as he does a masterpiece like he has done with so many songs. However, his paintings, I'm afraid, don't live up to that high standard. Bob Dylan has engaged in the folk process all his life. A few years ago, a poem, written by a 16-year-old Dylan and submitted to his Jewish summer camp's newspaper, was going up for auction at Christies when alarms went off.  The auction house failed to detect that this "Dylan Original," with a few minor alterations, was actually the words of Hank Snow's previously recorded song, Little Buddy. Now 70, Dylan has continuously borrowed lyrics and melodies.  (…) Blowin' in the Wind (…) had come from the melody of a spiritual called No More Auction Block for Me, a song that Dylan had probably heard first on a Carter Family record. (…) In a motel room at Newport with Joan Baez, Sandy Bull, Jack Elliott and some others, Dylan and Cash sat on the floor trading songs. Baez set up a portable audio player, and that's where Bob gave Johnny It Ain't Me, Babe and Mama, You've Been On My Mind. In 1965, Johnny Cash and June Carter, released It Ain't Me Babe. It became a hit for them. And, in case you wonder, It Ain't Me Babe was also part of the folk process. The song's opening line ("Go away from my window…") was allegedly influenced by musicologist/folk-singer John Jacob Niles' composition Go 'Way From My Window. Niles was referred to by Dylan as an early influence in Chronicles. (…)  Don't Think Twice (…) was actually traced to a number that was exactly the same as the one by Paul Clayton. It was called Who's Gonna Buy Your Chickens When I'm Gone.  (…) So, does using the folk process diminish Bob Dylan's music?  Hardly. In virtually all cases, what Dylan borrowed, he improved. Blowin' in the Wind is most certainly better than No More Auction Block for Me. It's the way the greatest artists have always worked and will continue to work. Dylan's paintings are something else. Frank Beacham
C'est signé Bobby Zimmerman, 15 ans. C'est écrit pendant une colonie de vacances au milieu des années 50, avec comme seul but une publication dans le journal de la colo. Un demi siècle plus tard, le bout de papier, fautes d'ortographe et tout, se retrouve aux enchères chez Christie's sous le titre très alléchant de plus vielle trace du génie de ce bon vieux Bob Dylan. Le titre du poème c'est Little Buddy, l'histoire d'un chien qui se fait frapper à mort pour s'être trop approché d'un clochard. « C'est un exemple de son génie », s'extasie Simeon Lipman, le « spécialiste de la culture pop » chez Christies. Sauf que…Sauf que le poème n'est pas de Dylan, mais presque complètement pompé sur la chanson éponyme de Hank Snow, un chanteur country canadien. Sans jeter la pierre sur Dylan (à quinze ans, quoi de plus normal que de copier ses idoles), jetons un rocher entier à la gueule de Christies, qui, sans broncher et en reconnaissant les faits, garde la même présentation et demande entre 10 000 et 15 000 dollars pour deux pages et des mots en encre bleue signés Bobby Zimmerman. Luc Vino

Dylan est une encyclopédie musicale, un expert de musique américaine et il serait trop long de répertorier toutes ses influences, tous ses emprunts, tous les groupes obscurs qu'il cite sans arrêt sans qu'on s'en aperçoive forcément. (…) Charlie Patton : Troubadour à la voix de canard qui chante l'apocalypse, le « père du delta blues » est une influence majeure. Dylan va fréquemment piller l'enfant du Mississippi qui, à sa mort d'une crise cardiaque en 1934, était loin de se douter qu'un fils spirituel chanterait 70 ans plus tard sur l'inondation de 1927 dans un texte qui porte son nom (High Water For Charley Patton). Hank Williams : Le plus grand songwriter country et une grosse influence pour le jeune Robert Zimmerman, écoutant les complaintes du lonesome cowboy en collant son oreille à la petite radio près de son lit. Il le reprendra fréquemment sur scène (« Lonesome Whistle ») et ira même jusqu'à enregistrer un texte posthume sur le disque hommage The Lost Notebooks (2011). Dylan a hérité de quelques maniérismes country, en particulier lors de la période Nashville Skyline/Selfportrait (1969). Allez aussi voir du côté de Jimmie Rodgers et Hank Snow. Woody Guthrie : Le père spirituel. Le barde des opprimés qui, plus proche d'un Jack London que d'un Jack Kerouac, traversait l'Amérique de la Grande Dépression avec ses ballades poussiéreuses pour cowboys et ouvriers. C'est en l'écoutant et en allant lui rendre visite sur son lit d'hôpital à New York que le jeune Bobby a découvert l'art du talkin' blues, de la complainte universelle et de la crise d'identité. Au départ, c'est comme lui qu'il va s'habiller et chanter et c'est pour lui qu'il écrira « Song To Woody », l'une de ses premières compositions. Pete Seeger : Le vieux sage, lien entre la bande de Woody et ses héritiers du Greenwhich Village. Un musicien ancré dans la tradition orale qui aura écrit et préservé des centaines de tranches d'Amérique. S'il aura du mal à supporter la transition électrique de son jeune protégé, il restera jusqu'à sa mort en 2014 une figure bienveillante. Et pas le seul troubadour militant à avoir inspiré les meilleurs protest-songs de Dylan : voir aussi Lead Belly et la bibliothèque musicale recueillie par l'explorateur Alan Lomax. Allen Ginsberg : Quand il débarque à Minneapolis pour faire ses études, Dylan va surtout passer du temps à traîner avec des musiciens et à plonger tête baissée dans la culture beat affectionnée par ses potes hipsters. La lecture de Kerouac est cruciale bien entendu tout comme celle du poète Allen Ginsberg. L'auteur de Howl profite des sixties pour jouer le trublion et faire le lien entre les beatnicks et les hippies. Bouleversé à l'écoute d'un morceau comme « Hard Rain », il deviendra un apôtre de Dylan, le suivant en Angleterre lors de sa tournée 65 et jouant le rôle du grand gourou lors de la Rolling Thunder Review. En 71, il demandera même au chanteur d'enregistrer un album avec lui dont il reste aujourd'hui quelques sessions expérimentales… Frank Sinatra : On n'a pas encore évoqué le dernier album en date de Dylan, Shadows in the Night (2015), une collection de reprises de Sinatra. De la pochette aux arrangements, c'est un projet old-fashionned où Bob s'applique et livre l'une de ses plus belles performances vocales sur des morceaux intemporels. L'ambiance feutrée et la mélancolie ambiante vont à merveille au vieillard qui en fera les moments les plus incontournables de son répertoire scénique (« Autumn Leaves« , « Why Try To Change Me Now »). Sinatra était déjà dans ses valises depuis longtemps (« Lucky Old Sun » est un classique du Never Ending Tour) tout comme Nat King Cole et Bing Crosby (voir Christmas in the Heart), les grandes voix américaines. (…) Et ce n'est pas fini puisque le prochain LP, Fallen Angels (2016) sera lui aussi consacré à Sinatra. Elvis Presley : Les bonnes ondes du King n'ont pas mis longtemps à se téléporter de Memphis jusqu'à Hibbing, dans les oreilles du petit Robert. Fan de la première heure, le gamin a même tenté de monter son groupe rockabilly au lycée (les Golden Chords) et d'accompagner Bobby Vee, une copie locale de Presley. Ce dernier sera mentionné dans « Went To See The Gypsy » (oui Julie, c'est bien sur l'album New Morning en 70 !) et repris sur disque (« Can't Help Falling in Love », « Blue Moon« ) et sur scène (« Blue Suede Shoes« ). Elvis lui rendra la pareille en s'accaparant « Tomorrow is a Long Time« . (…) Johnny Cash : C'est en 64, au Newport Festival, que le jeune Dylan croise pour la première fois la route de celui qui lui offrira sa guitare et quelques bons conseils. L'homme en Noir venait de reprendre et populariser « It Ain't Me, Babe » avec June Carter. Ils se recroiseront en 66 pour une jam enivrée et en 69 pour de nouvelles sessions bancales à Nashville. Seule une jolie reprise de « Girl From the North Country » sera officialisée ainsi qu'un « Wanted Man » écrit à deux mains. Cash n'est pas le seul outlaw country à s'associer avec le Zim : Willie Nelson et Merle Haggard suivront à l'occasion le Never Ending Tour. LES FRÈRES D'ARMES C'est pas facile d'être l'ami ou le collaborateur de Dylan. Il faut supporter rivalité, coups bas, lunatisme et indifférence. Il faut savoir rester dans l'ombre, s'effacer. Certains y sont parvenus le temps d'une tournée ou de plusieurs décennies (les fidèles Bob Neuwirth et Victor Maymudes, le groupe scénique mené par le bassiste Tony Garnier). D'autres ont réussi à faire carrière avec ou malgré lui. Et puis il y a ceux qui ne s'en sont toujours pas remis (…). Dinkytown : On oublie souvent qu'avant de partir à New York, Dylan a fait ses premiers pas à Minneapolis (et reviendra y enregistrer Blood on the Tracks en 74). Après avoir abandonné rapidement ses études pour se consacrer à la musique, il a pu sceller quelques amitiés décisives, des potes à qui il volera des morceaux ou des collections de disques. Parmi eux, citons les érudits John Koerner et Tony Glover à qui Dylan rend hommage dans ses Chroniques.  Le Greenwich Village : Dans le quartier bohème où il se produisait dans divers cafés-concerts (le Gaslight, le Café Wha), Dylan a fait quelques belles rencontres. Qu'il s'agisse de vieux bluesmen (il fit les premières parties de Lonnie Johnson et John Lee Hooker) ou d'irlandais bourrus (les Clancy Brothers), son esprit a pu éponger un bon paquet de styles et de chansons. C'est à Dave Van Ronk qu'il piquera les arrangements du House of the Rising Sun entendu sur son premier album et c'est avec Peter LaFarge qu'il se mettra à écrire ses premiers textes. On a pu entendre son harmonica auprès de la douze-cordes de Karen Dalton, de Mavis Staples (qu'il rejoindra en tournée l'été prochain) ou des New Lost City Ramblers. La plupart de ses frères d'armes lui rendront hommage devant la caméra de Scorsese dans le docu No Direction Home et le suivront dans d'autres aventures (Ramblin' Jack Elliott au casting de la Rolling Thunder). Mais sa rapide ascension attira bien vite la jalousie de certains. Le très engagé Phil Ochs ne s'en remettra jamais. Victime des sautes d'humeur de Dylan (qui le considérait plus comme un journaliste qu'un poète) et d'une dépression accentuée par l'alcool, il se suicidera en 1976. L'écurie Grossman : Si Dylan est son client le plus connu (il le signera en 62, le rendra célèbre et s'en ira avec la caisse), Albert Grossman a eu d'autres clients célèbres. La chanteuse Odetta dont le style unique a influencé le jeune Bobby. Peter, Paul & Mary, trio fabriqué de toutes pièces par Grossman et qui permettra au revival folk de bien se vendre, notamment en propulsant « Blowin' in the Wind » sur toutes les radios. Le bluesman John Lee Hooker avec lequel Dylan a pu partager l'affiche au Greenwich Village. Et on peut également citer The Band, Richie Havens, Todd Rundgren et Janis Joplin. (…) Joan Baez (…) prend le jeune Bobby sous son aile et (paraît-il) dans son lit, Dylan ne lui renverra pas l'ascenseur quand elle le suivra lors de la tournée anglaise de 65 (voir le docu Don't Look Back) et, malgré une brève réconciliation lors de la Rolling Thunder Revue (voir le film Renaldo & Clara), leurs chemins vont se séparer. Si Dylan s'en remettra, Baez continuera à reprendre ses chansons, à écrire des albums entier sur ses regrets (Diamonds & Rusts en 75) et à parler de lui à chaque interview… (…) Neil Young : En terme de discographie imposante et de carrière pleine de virages, Neil Young n'a rien à envier à Dylan. (…) Si Dylan a suspecté son rival de le plagier avec « Heart of Gold », leur relation s'est par la suite améliorée. Ils ont partagé la scène à un concert de charité en 75, lors des adieux du Band en 76 et pour l'anniversaire de Dylan en 92. Tandis qu'on a pu entendre « Old Man » lors du NET, le Loner reprendra régulièrement sur scène et en studio des classiques comme « Blowin' in the Wind » ou « Girl From the North Country« . The Grateful Dead : Une admiration mutuelle entre Dylan et les hippies de San Francisco qui, comme on l'a vu la semaine dernière, occasionnera le meilleur comme le pire. Le pire, c'est donc la tournée 87 et surtout son témoignage live, Dylan & The Dead (1988). Le meilleur, ce sont les reprises du Dead lors du Never Ending Tour (« Friend of the Devil« , Alabama Getaway »). Jerry Garcia était un vrai pote pour lui, l'un des rares pour lequel il s'est pointé à l'enterrement. LES FIDÈLES MUSICIENS  En cinquante ans et malgré ses sautes d'humeurs, Dylan a réussi à s'entourer d'une légion de musiciens. Le temps d'un album, d'une collaboration ou d'une vie toute entière. Difficile d'établir une liste complète mais vous avez intérêt à retenir les plus fidèles, ceux qui ont su s'accommoder des méthodes pas toujours diplomates d'un patron pas comme les autres. (…) La loyauté est également requise pour être choriste et même plus si affinités. Embauchée dès Slow Train Coming et présente sur Saved et Empire Burlesque, Carolyn Dennis va épouser son boss en 86, un mariage qui va durer six ans et un enfant. Durant la tournée gospel, ça n'empêche pas le prophète de coucher avec une autre choriste, Clydie King, qui restera dans le coin de Saved à Empire Burlesque. LES HÉRITIERS Donovan : Il y a ce passage terrible dans le docu Don't Look Back. Le jeune barde écossais rencontre son idole dans un hôtel luxueux  et, à la recherche d'approbation, lui interprète une ritournelle à la limite du plagiat. En réponse, un Dylan plus arrogant que jamais se lance dans It's All Over Now, Baby Blue et prouve à son disciple qu'il est inimitable. Heureusement, Donovan n'est pas qu'une simple copie et saura tirer son épingle du jeu que ce soit avec de jolies ballades ou des choses plus psychédéliques. The Byrds : L'influence va dans les deux sens. En donnant une couleur « folk-rock » aux morceaux de leur idole, les Byrds lui donneront envie de rebrancher les guitares et d'agrandir son registre sonore. On n'a jamais su aussi bien retranscrire l'atmosphère carillonnante de « Mr Tambourine Man » qu'avec la Rickenbacker douze cordes et les harmonies du trio McGuinn/Clark/Crosby.  Bruce Springsteen : Régulièrement, la presse désigne le moindre type qui joue de la guitare comme le nouveau Dylan. Au milieu des années 70, Springsteen méritait vraiment ce raccourci, en particulier en tant que songwriter et porte-parole d'une génération (un fardeau qu'il n'a jamais refusé). Il y a du respect entre l'élève et le maître et c'est le petit gars du New Jersey qui introduira le petit gars du Minnesota au « Rock & Roll Hall of Fame » avec ce joli discours. Dylanesquetv
Dans le monde anglo-saxon (…) l'intensité de la polémique est au moins aussi haute que chez nous. Mais vous mettez d'emblée le doigt sur un des principaux problèmes, celui de la langue. Les textes de Bob Dylan, souvent obscurs, sont très difficiles à saisir pour quiconque ne parle pas anglais très couramment. Et pourtant, ses chansons nous paraissent familières. Pensez ! Dans un très grand nombre de pays, elles sont sur ondes des radios ondes depuis une soixantaine d'années. L'écrivain et traducteur Tim Parks explique ainsi, dans la New York Review of Books, pourquoi cette impression de proximité que nous éprouvons en face de ces chansons, fausse le jugement que nous pouvons porter sur l'œuvre de Dylan. Le public a fait confiance aux jurés du Prix Nobel lorsqu'ils ont couronné des poètes comme Octavio Paz ou Wislawa Szymborska. La plupart d'entre nous n'avait jamais eu l'occasion de lire un de leurs poèmes. Au contraire, dans le cas de Bob Dylan, tout le monde a chantonné un jour ou l'autre Mr. Tambourine Man, sans en comprendre le sens complet. Qu'on lui attribue le Prix Nobel est donc bien plus troublant. On a la fausse impression de voir décerner la plus haute distinction littéraire à un faiseur de chansonnettes. Tim Parks pointe un autre problème : les chansons de Dylan prennent véritablement leur sens à travers la manière dont leur auteur les a interprétées. Elles comportent souvent un élément de sarcasme que seule, sa manière chanter rend perceptible. C'est un aspect sur lequel insiste un grand dylanologue, Ron Rosenbaum, auteur de plusieurs essais sur le chanteur : Dylan, dit-il, mine et sape le langage. Il a d'ailleurs exercé une subtile influence sur sur la façon dont nous parlons, ce côté contrefait et pince-sans-rire. Bref, selon Tim Parks, ses textes sont d'abord des chansons jouées à la manière d'une performance , et non pas principalement des poèmes. La secrétaire permanente de l'Académie suédoise a répondu d'avance aux critiques qui ont estimé qu'un auteur de chansons ne pouvait pas être considéré comme un poète. Les textes d'Homère comme de Sappho, a dit Sara Danius, étaient eux aussi destinés à être déclamés ou probablement chantés en public. Pareil pour ceux de Dylan ». Alors, ces chansons relèvent-elles ou non de la littérature ? Il est évident, selon Spencer Kornhaber, dans The Atlantic, que les jurés du Nobel ont voulu élargir la notion de littérature, afin d'y introduire la chanson à texte. « On peut le lire et il devrait être lu », a encore déclaré Sara Danius, insistant ainsi sur la qualité proprement littéraire des textes de Bob Dylan. En réalité, cela fait déjà bien longtemps que ses œuvres sont étudiées dans les départements d'anglais des universités du monde entier. Un « fond Bob Dylan » sera ouvert aux étudiants par l'Université de Tulsa au printemps prochain. De nombreuses thèses et études lui ont été consacrées. Les unes pour les situer dans le contexte de la Beat Generation, d'autres adoptant des angles d'attaque beaucoup plus inattendus. Ainsi, le grand dylanologue et éminent professeur de Boston Christopher Ricks, a étudié la notion de péché chez Dylan. Son œuvre, de par les oscillations permanentes de son auteur entre le judaïsme de ses origines et l'évangélisme protestant, est pétrie de références bibliques. Mais (…) « On décerne un Prix littéraire à quelqu'un qui est un grand folk-singer, peut-être même le plus grand de tous, mais qui n'a jamais écrit une ligne de littérature ». Voilà ce qu'écrit Tim Stanley dans The Telegraph, le grand quotidien conservateur britannique. A ses yeux, Dylan n'est pas situé sur le même barreau de l'échelle – c'est la métaphore qu'il emploie – que les Nobels d'autrefois. Les jurés auraient cédé au « snobisme anti-élitiste ». Ils ont voulu caresser le grand public dans le sens de sa nostalgie des sixties ; courir après la foule. Ils ont suivi l'idéologie du moment selon laquelle tout se vaut et la distinction entre haute et basse culture appartient au passé. Si Bob Dylan a mérité le Prix Nobel pour ses chansons, pourquoi, dans l'avenir, ne pas penser à Donald Trump pour ses twitts tellement lyriques ? ironise-t-il ? Si les jurés suédois pensaient que le tour des Américains était venu, ils auraient mieux fait de décerner leur prix à Don DeLillo, à Philip Roth, ou même à Thomas Pynchon. Eux au moins écrivent des livres… Ce sont des écrivains. Pas Bob Dylan. D'autres personnalités critiquent non pas la qualité littéraire de l'oeuvre dylanesque, mais le fait d'avoir attribué un prix littéraire à un musicien. C'est le cas d'Irvine Welsh, l'auteur de Transpotting. Il a twitté : « Si vous êtes un fan de musique, regardez dans le dictionnaire à « musique ». Puis à « littérature ». Comparez et contrastez. » D'autres accusent Bob Dylan de plagiat. Dans ses Chroniques Volume 1 – car Dylan a aussi publié ce livre – on a repéré des recopiages manifestes de Jack London. Et l'album Love and Theft (2001) comporte de larges passages d'un livre du romancier japonais Junichi Saga. Quant à l'album de sa « renaissance », Blood on the Tracks », que tout le monde a pris, lors de sa parution, en 1975, comme de part en part autobiographique, il serait entièrement basé sur des nouvelles de Tchekhov, que Dylan dévorait à New York, au cours des mois précédant son enregistrement. Qu'est-ce que cela prouve ? Que Dylan a de bonnes lectures. Qu'il a toujours baigné dans la littérature. Et pas seulement dans le protest-song. Brice Couturier
Après la réécriture de l'histoire, celle de la peinture !
Recopiage d'une chanson de Hank Snow dès l'âge de 16 ans, pillages de toute une génération de chanteurs folk, emprunts à des écrivains (London, Chekov, Junichi Saga), à des photographes (Cartier-Bresson, James Ricalton, Bruce Gilden, Dmitri Kessel, Léon Busy) et à des peintres, et peut-être bientôt à des sculpteurs ?
Au lendemain de la polémique – parfaitement résumée par Brice Couturier – soulevée par la première attribution à un auteur-compositeur du prix Nobel de littérature …
Confirmation du jugement de la secrétaire de l'Académie Nobel …
Bob Dylan est bien un « sampleur » …
Mais dès l'âge de 16 ans et tout particulièrement suite à sa rencontre avec le peintre russo-américain Norman Raeben …
Un « sampleur » qui …
Reprenant le mot d'ordre du « voleur » de génie Picasso et à condition bien sûr de faire mieux que l'original …
Va bien au-delà de la littérature !
Dylan, Prix Nobel de littérature. La polémique
Brice Couturier
France Culture
20.10.2016
Il n'y a pas qu'en France que cette attribution fait débat.
L'attribution du Prix Nobel de littérature a indisposé bien des intellectuels français – Pierre Assouline et notre collègue Alain Finkielkraut, pour ne citer qu'eux. Qu'en est-il dans le monde anglo-saxon, où, par définition, ses textes sont mieux compris ?
Eh bien, l'intensité de la polémique est au moins aussi haute que chez nous. Mais vous mettez d'emblée le doigt sur un des principaux problèmes, celui de la langue. Les textes de Bob Dylan, souvent obscurs, sont très difficiles à saisir pour quiconque ne parle pas anglais très couramment. Et pourtant, ses chansons nous paraissent familières. Pensez ! Dans un très grand nombre de pays, elles sont sur ondes des radios ondes depuis une soixantaine d'années.
L'écrivain et traducteur Tim Parks explique ainsi, dans la New York Review of Books, pourquoi cette impression de proximité que nous éprouvons en face de ces chansons, fausse le jugement que nous pouvons porter sur l'œuvre de Dylan. Le public a fait confiance aux jurés du Prix Nobel lorsqu'ils ont couronné des poètes comme Octavio Paz ou Wislawa Szymborska. La plupart d'entre nous n'avait jamais eu l'occasion de lire un de leurs poèmes. Au contraire, dans le cas de Bob Dylan, tout le monde a chantonné un jour ou l'autre Mr. Tambourine Man, sans en comprendre le sens complet. Qu'on lui attribue le Prix Nobel est donc bien plus troublant. On a la fausse impression de voir décerner la plus haute distinction littéraire à un faiseur de chansonnettes.
Tim Parks pointe un autre problème : les chansons de Dylan prennent véritablement leur sens à travers la manière dont leur auteur les a interprétées. Elles comportent souvent un élément de sarcasme que seule, sa manière chanter rend perceptible. C'est un aspect sur lequel insiste un grand dylanologue, Ron Rosenbaum, auteur de plusieurs essais sur le chanteur : Dylan, dit-il, mine et sape le langage. Il a d'ailleurs exercé une subtile influence sur sur la façon dont nous parlons, ce côté contrefait et pince-sans-rire. Bref, selon Tim Parks, ses textes sont d'abord des chansons jouées à la manière d'une performance , et non pas principalement des poèmes.
La secrétaire permanente de l'Académie suédoise a répondu d'avance aux critiques qui ont estimé qu'un auteur de chansons ne pouvait pas être considéré comme un poète. Les textes d'Homère comme de Sappho, a dit Sara Danius, étaient eux aussi destinés à être déclamés ou probablement chantés en public. Pareil pour ceux de Dylan ».
Alors, ces chansons relèvent-elles ou non de la littérature ? Il est évident, selon Spencer Kornhaber, dans The Atlantic, que les jurés du Nobel ont voulu élargir la notion de littérature, afin d'y introduire la chanson à texte. « On peut le lire et il devrait être lu », a encore déclaré Sara Danius, insistant ainsi sur la qualité proprement littéraire des textes de Bob Dylan.
En réalité, cela fait déjà bien longtemps que ses œuvres sont étudiées dans les départements d'anglais des universités du monde entier. Un « fond Bob Dylan » sera ouvert aux étudiants par l'Université de Tulsa au printemps prochain. De nombreuses thèses et études lui ont été consacrées. Les unes pour les situer dans le contexte de la Beat Generation, d'autres adoptant des angles d'attaque beaucoup plus inattendus. Ainsi, le grand dylanologue et éminent professeur de Boston Christopher Ricks, a étudié la notion de péché chez Dylan. Son œuvre, de par les oscillations permanentes de son auteur entre le judaïsme de ses origines et l'évangélisme protestant, est pétrie de références bibliques. Heureusement qu'il n'existe pas de Prix Nobel de théologie, vous allez dire…
Mais quels sont les arguments de ceux qui regrettent que ce Prix Nobel ait été décerné à Bob Dylan ?
« On décerne un Prix littéraire à quelqu'un qui est un grand folk-singer, peut-être même le plus grand de tous, mais qui n'a jamais écrit une ligne de littérature ». Voilà ce qu'écrit Tim Stanley dans The Telegraph, le grand quotidien conservateur britannique. A ses yeux, Dylan n'est pas situé sur le même barreau de l'échelle – c'est la métaphore qu'il emploie – que les Nobels d'autrefois. Les jurés auraient cédé au « snobisme anti-élitiste ». Ils ont voulu caresser le grand public dans le sens de sa nostalgie des sixties ; courir après la foule. Ils ont suivi l'idéologie du moment selon laquelle tout se vaut et la distinction entre haute et basse culture appartient au passé. Si Bob Dylan a mérité le Prix Nobel pour ses chansons, pourquoi, dans l'avenir, ne pas penser à Donald Trump pour ses twitts tellement lyriques ? ironise-t-il ? Si les jurés suédois pensaient que le tour des Américains était venu, ils auraient mieux fait de décerner leur prix à Don DeLillo, à Philip Roth, ou même à Thomas Pynchon. Eux au moins écrivent des livres… Ce sont des écrivains. Pas Bob Dylan.
D'autres personnalités critiquent non pas la qualité littéraire de l'oeuvre dylanesque, mais le fait d'avoir attribué un prix littéraire à un musicien. C'est le cas d'Irvine Welsh, l'auteur de Transpotting. Il a twitté : « Si vous êtes un fan de musique, regardez dans le dictionnaire à « musique ». Puis à « littérature ». Comparez et contrastez. »
D'autres accusent Bob Dylan de plagiat. Dans ses Chroniques Volume 1 – car Dylan a aussi publié ce livre – on a repéré des recopiages manifestes de Jack London. Et l'album Love and Theft (2001) comporte de larges passages d'un livre du romancier japonais Junichi Saga. Quant à l'album de sa « renaissance », Blood on the Tracks », que tout le monde a pris, lors de sa parution, en 1975, comme de part en part autobiographique, il serait entièrement basé sur des nouvelles de Tchekhov, que Dylan dévorait à New York, au cours des mois précédant son enregistrement. Qu'est-ce que cela prouve ? Que Dylan a de bonnes lectures. Qu'il a toujours baigné dans la littérature. Et pas seulement dans le protest-song.
Voir aussi:
Bob Dylan: The Music Travels, the Poetry Stays Home
Tim Parks
The NY Review of books
10.16. 2016
No one has been a fiercer critic of the Nobel Prize in Literature than I. It's not the choices that are made, though some (Elfriede Jelinek, Dario Fo) have been truly bewildering; it's just the silliness of the idea that a group of Swedish judges, always the same, could ever get their minds round literature coming from scores of different cultures and languages, or that anyone could ever sensibly pronounce on the best writers of our time. The best for whom? Where? Does every work cater to everybody? The Nobel for literature is an accident of history, dependent on the vast endowment that fuels its million-dollar award. What it reveals more than anything else is the collective desire, at least here in the West, that there be winners and losers, at the global level, that a story be constructed about who are the greats of our era, regardless of the impossibility of doing this in any convincing way.
At times I have even thought the prize has had a perverse influence. The mere thought that there are writers who actually write towards it, fashioning their work, and their networking, in the hope of one day wearing the laurels, is genuinely disturbing. And everyone is aware of course of that sad figure, the literary great who in older age eats his or her heart out because, on top of all the other accolades, the Swedish Academy has never called. They would be better off if the prize did not exist. As for the journalists, one might say that the more they are interested in the prize, the less they are interested in literature.
All that said, this year I have to admit that the judges have done something remarkable. And you have to say, chapeau! For they have thrown the cat among the pigeons in a most delightful manner. First they have given the prize to someone who wasn't courting it in any way, and that in itself is cheering. Second, in provoking the backlash of the purists who demand that the Nobel go to a novelist or poet, and the diehard fans who feel their literary hero has been short changed, they have revealed the pettiness, and boundary drawing that infests literary discourse. Why can't these people understand? Art is simply not about a solemn attachment to this or that form. The judge's decision to celebrate a greatness that also involves writing is a welcome invitation to move away from wearisome rivalries and simply take pleasure in contemplating one man's awesome achievement.
But the most striking thing about the choice of Dylan has little to do with his primary status as a musician rather than novelist or poet. Far more interesting, at least from my point of view, as a long-term resident in Italy, translator, and teacher of translation, is that this prize divides the world, geographically and linguistically, in a way no other Nobel has done. Which is quite something when you think that the Nobel was invented precisely to establish an international consensus on literary greatness.
Why? Because while Dylan's greatness seems evident in English-speaking countries, even to those scandalized that he has been given the Nobel, this is simply not the case in all those places where Dylan's music is regularly heard, but his language only partially understood. Which is to say, in most of the world.
When the prize is given to a foreign poet—Tomas Tranströmer, Wisława Szymborska, Octavio Paz—whose work one perhaps has not read, or is not even available in English, one takes it on trust that the judges know a thing or two. For however arbitrary and absurd the prize might be, the judges themselves no doubt take it seriously and do their best. Even in those cases where there are translations, those few people who read and think about poetry are usually sophisticated enough to realize that a poem in translation is not, or only rarely, the real thing. More a shadow, a pointer, a savoring of impossibility.
But everyone has heard Dylan, everyone who has a radio or watches television, worldwide. In this sense the jury has exposed itself as never before. And they have heard him in the pop culture mix alongside other musicians and bands whose lyrics are perhaps banal and irrelevant. Outside the English-speaking world people are entirely used to hearing popular songs in English and having only the vaguest notions of what they might be about. They do not even ask themselves whether these are fine lyrics or clichés, just as we wouldn't if we heard a song in Polish or Chinese. Even those who do speak English to a certain level and have heard "Mr. Tambourine Man" a thousand times, will very likely not react to it in the same way that a native English speaker would.
Though you might hear laughing, spinning, swinging madly across the sun
It's not aimed at anyone
It's just escaping on the run
And but for the sky there are no fences facing
And if you hear vague traces of skipping reels of rhyme
To your tambourine in time
It's just a ragged clown behind
I wouldn't pay it any mind
It's just a shadow you're seeing that he's chasing.
Dylan sings the words clearly enough. But for the foreign listener this is hard work. He doesn't see them written down. He can't linger over them. He doesn't know if they exhibit great facility or are merely nonsense. In particular, when he gets three verbs in a row ending in "ing"—laughing, spinning, swinging—it isn't clear to him whether they are gerunds or participles. How to parse this phrase? And how to understand the charm of "But for the sky there are no fences facing," if you don't immediately grasp that in English we can say that fences "face" each other.
Let's not even begin to imagine the difficulties with "Subterranean Homesick Blues."
When we read poetry on the page we take time over it. We puzzle over it. We relish it. When we hear poetry sung, and sung intensely as Dylan sings, drivingly, with a snarl and a drawl, which is also a sophisticated form of irony, how can we, if we are not native speakers, be expected to appreciate it?
So we have this fantastic paradox. Of all Nobel winners, Dylan is surely and by far the best known worldwide. Hurrah. But only known in the sense that people have heard the songs, not understood, not relished the words. So, barely an hour after the Swedish Academy made its announcement., I was receiving messages and mails from Italian friends, of the variety, "I've always loved Dylan, but what on earth has he got to do with literature?" And these are people who know English fairly well. Until finally someone wrote, "I've always suspected Dylan's words were something special." And in this message there was an element of pride, in knowing English well enough to recognize this.
Needless to say, there are some translated versions of Dylan in Italy. In 2015 the excellent singer-songwriter Francesco De Gregori came out with an album Amore e furto, (Love and Theft), which has some fine renderings of Dylan, or "stolen" from Dylan, in Italian. He calls "Subterannean Homesick Blues" Acido Seminterrato and does his best to keep up with Dylan's mad rhymes:
ragazzino cosa fai
guarda che è sicuro che lo rifarai
scappa nel vicolo,
scansa il pericolo
nel parco uno con un cappello ridicolo
ti dà la mano
vuole qualcosa di strano
But this kind of virtuosity is the exception that proves the rule, and even then, one is mainly marveling at De Gregori's getting so near, while remaining so far away. For the most part cover translations are just a trite dumbing down of the original, entirely at the whim of the music's rhythm and the need for rhyme. I would argue that they actually undermine rather than enhance the singer's reputation.
We should hardly be surprised then if outside the English-speaking world the controversy over this Nobel is even fiercer than within it. For the award has laid bare a fact that international literary prizes usually ignore, or were perhaps designed to overcome: that a work of art is intimately bound up to the cultural setting in which it was created. And language is a crucial part of that. Quite simply Dylan's work means more and more intensely in the world that produced Dylan. To differing degrees, and in the teeth of internationalism and globalization, this will be true of every literary work.
Voir également:
Slate.fr
28.09.2011Pas sûr que les juges, «bouches de la loi», citeront encore Bob Dylan dans leurs jugements alors que le New York Times révèle que certaines peintures de la dernière exposition du chanteur folk à la Gagosian Gallery à New York, supposée «être une réflexion visuelle sur ses voyages au Japon, en Chine, au Vietnam et en Corée», ne seraient que la copie de photographies.
Une discussion sur le site Expecting Rain apporte les preuves d'un tel postulat. «The Asia series pourraient bien être des réflexions visuelles des voyages de Bob Dylan par le biais de photographies en ligne plutôt que le reflet d'une expérience personnelle», en conclut Art Info.
«Imaginez ma suprise de voir au moins cinq ou six peintures affichées dans la galerie qui ressemblaient à des photographies issues de ma collection personnelle (les originaux sont toujours en ma possession) et postées sur mon compte Flickr», témoigne l'utilisateur Okinawa Soba sur le forum. A son actif, une photographie attribuée à Seibei Kajima dans les années 1880 montrant un Japonais équipant un cheval devant le mont Fuji, une scène similaire à celle que le public peut admirer en arpentant les couloirs de la galerie d'art Gagosian.
Le New York Times a contacté la galerie:
«Si la composition de certaines peintures de Bob Dylan s'est fondée sur une variété de sources, comme des archives, des images historiques, la fraîcheur et le dynamisme des peintures proviennent des couleurs et textures des scènes de la vie quotidienne observées durant ces voyages.»
«Mon inspiration doit commencer avec quelque chose de tangible», commentait Bob Dylan dans une interview pour le catalogue de l'exposition.
Au-delà de l'honnêteté artistique que ces fâcheuses similarités posent, Bob Dylan et la galerie pourraient être assignés en justice pour des questions de droits d'auteur. Deux des photographies que Bob Dylan semble avoir copiées appartiennent à l'agence Magnum Photos, une autre au magazine Life et une quatrième au musée Albert Kahn à Boulogne-Billancourt.
Une expérience que la galerie Gagosian pourrait ne pas vouloir revivre après avoir perdu, en mars 2011, un procès l'opposant au photographe français Patrick Cariou qui estimait qu'une exposition de Richard Prince n'ajoutait que des simples coups de pinceaux à ses photographies de rastas jamaïcains. La juge a estimé que les œuvres exposées n'avaient pas été assez transformées pour être conformes à un fair use (usage raisonnable) de l'œuvre de Patrick Cariou.
«Les bons artistes copient, les grands artistes volent», disait Pablo Picasso. Et il semblerait que la frontière ait déjà été, à plusieurs reprises, franchie par Bob Dylan. Art Info nous rappelle que la maison Christie's avait remarqué qu'un poème vendu aux enchères en 2009 était composé de paroles d'une chanson d'un chanteur de country Hank Snow. Un documentaire de Martin Scorsese, «No direction home», révélait que les premières paroles de sa chanson It Ain't me, Babe étaient inspirées d'une chanson de John Jacob Niles.
Voir également:
Bob Dylan balaie les accusations de plagiat d'un revers de la main
L'Express
13/09/2012
Accusé de reprendre des citations à son compte et sans en citer les sources, Dylan a contre-attaqué d'un haussement d'épaules.
Bob Dylan plagiaire ? Lorsque Rolling Stone a évoqué avec ces accusations, Bob Dylan n'y est pas allé par quatre chemins. « Il n'y a que des mauviettes pour se plaindre de se genre de choses ». Ambiance.
Cela n'empêche pas Dylan de se plaindre à son tour du régime d'exception dont il est, selon lui, victime: « Les reprises dans le folk et le jazz sont une tradition enrichissante (…) Tout le monde peut le faire sauf moi ».
D'aucuns l'ont appelé Judas, à une époque où le musicien passait de la guitare acoustique à l'électrique. « Est-ce que vous trouvez censé de me comparer à l'homme qui a trahi le Seigneur et l'a livré pour être crucifié ? » ; avant de lancer « tous ces fils de putes (sic) maléfiques peuvent brûler en enfer ».
Puiser l'inspiration là où elle est
Questionné sur ses plagiats de Mémoires d'un Yakuza de Junichi Saga et de l'oeuvre du poète américain Henry Timrod, il avance que sans lui, personne ne parlerait de ces auteurs, ces citations leur permettant d'être mis sur le devant de la scène. Et d'ajouter: « Puisque vous pensez qu'il est si facile de citer Henry Timrod pour écrire ses textes, faites le vous-même, nous verrons ce que vous en faites ». Et bim.
Plusieurs fois accusé de plagiats, Bob Dylan n'a jamais changé sa ligne de conduite. Récemment, les peintures du chanteur étaient exposées à la Gagosian Gallery de New York et provoquaient un tollé. Et pour cause, elles étaient similaires en tout point aux photographies d'un artiste japonais. « Mon inspiration doit commencer avec quelque chose de tangible » s'était alors justifié Bob Dylan.
Le poème de Dylan qui n'en était pas un
Luc Vino
A la recherche des sons perdus
21 mai 2009
C'est signé Bobby Zimmerman, 15 ans. C'est écrit pendant une colonie de vacances au milieu des années 50, avec comme seul but une publication dans le journal de la colo. Un demi siècle plus tard, le bout de papier, fautes d'ortographe et tout, se retrouve aux enchères chez Christie's sous le titre très alléchant de plus vielle trace du génie de ce bon vieux Bob Dylan.
Le titre du poème c'est Little Buddy, l'histoire d'un chien qui se fait frapper à mort pour s'être trop approché d'un clochard. « C'est un exemple de son génie », s'extasie Simeon Lipman, le « spécialiste de la culture pop » chez Christies. Sauf que…Sauf que le poème n'est pas de Dylan, mais presque complètement pompé sur la chanson éponyme de Hank Snow, un chanteur country canadien.
Sans jeter la pierre sur Dylan (à quinze ans, quoi de plus normal que de copier ses idoles), jetons un rocher entier à la gueule de Christies, qui, sans broncher et en reconnaissant les faits, garde la même présentation et demande entre 10 000 et 15 000 dollars pour deux pages et des mots en encre bleue signés Bobby Zimmerman.
Voir encore:
Vous n'avez jamais écouté un seul album de Dylan et vous avez peur de ne pas commencer par le bon ? Vous voulez dévorer toute sa discographie pour impressionner votre copine qui a un poster du frisé dans sa chambre mais vous êtes incapable de vous y retrouver dans ses 10 000 chansons ? Cette master class proposée par le professeur Dylanesque est faite pour vous !
Je me suis levé ce matin, il y avait des larmes dans mon lit. Oui Victor, c'est bien l'intro de « George Jackson« , cette tentative controversée de revenir à la protest-song en 71. Mais si je me suis réveillé ému, c'est que j'ai repensé à tout le chemin parcouru pour en arriver là, à ce dernier cours. À tout le savoir que j'ai dû vous transmettre pour que l'un d'entre vous soit capable de reconnaître les lyrics d'un morceau obscur comme celui-ci. À tout le travail qu'il a fallu accomplir pour que, étape par étape, vous deveniez de redoutables spécialistes de Bob Dylan.
Il a fallu commencer par l'introduction nécessaire (niveau 1), puis étudier les grands classiques (niveau 2 et niveau 3), les albums sous-estimés (niveau 4), les mélodies du sous-sol (niveau 5), les années gospel (niveau 6), les trésors à réévaluer (niveau 7), les fonds de tiroir officiels ou non (niveau 8) et même les moments discutables d'une riche carrière (niveau 9). Mais avant de vous décerner un diplôme bien mérité et de vous laisser voler de vos propres ailes, avant que les élèves ne prétendent dépasser le maître, il reste un niveau à acquérir. Aujourd'hui, nous aborderons Dylan à travers ses collaborations, ses influences et ses héritiers. Aujourd'hui, nous terminerons cette folle aventure en réalisant qu'elle ne fait que commencer. Ce dernier chapitre est le plus long car il est infini.
Niveau 10
Et comme il y a beaucoup d'artistes à évoquer, nous procéderons sous forme de liste. Merci de bien prendre des notes car, pour le reste de votre vie, l'écoute des noms qui vont suivre sera indispensable, un complément nécessaire à votre étude de Dylan.
LES INFLUENCES
Dylan est une encyclopédie musicale, un expert de musique américaine et il serait trop long de répertorier toutes ses influences, tous ses emprunts, tous les groupes obscurs qu'il cite sans arrêt sans qu'on s'en aperçoive forcément. Je voudrais juste vous familiariser avec les plus notables. Pour tout le reste, je vous renvoie vers l'album Love & Theft (en le décortiquant, on trouve un millier de sources), vers les reprises entendues sur le Never Ending Tour (ex : « This World Can't Stand Long » de Roy Acuff) et vers Theme Time Radio Hour, l'émission de radio qu'il a animé depuis son tour bus et avec beaucoup d'humour entre 2006 et 2009. Commencez par le premier épisode, il y en a une centaine…
Charlie Patton : Troubadour à la voix de canard qui chante l'apocalypse, le « père du delta blues » est une influence majeure. Dylan va fréquemment piller l'enfant du Mississippi qui, à sa mort d'une crise cardiaque en 1934, était loin de se douter qu'un fils spirituel chanterait 70 ans plus tard sur l'inondation de 1927 dans un texte qui porte son nom (High Water For Charley Patton).
Hank Williams : Le plus grand songwriter country et une grosse influence pour le jeune Robert Zimmerman, écoutant les complaintes du lonesome cowboy en collant son oreille à la petite radio près de son lit. Il le reprendra fréquemment sur scène (« Lonesome Whistle ») et ira même jusqu'à enregistrer un texte posthume sur le disque hommage The Lost Notebooks (2011). Dylan a hérité de quelques maniérismes country, en particulier lors de la période Nashville Skyline/Selfportrait (1969). Allez aussi voir du côté de Jimmie Rodgers et Hank Snow.

Woody Guthrie : Le père spirituel. Le barde des opprimés qui, plus proche d'un Jack London que d'un Jack Kerouac, traversait l'Amérique de la Grande Dépression avec ses ballades poussiéreuses pour cowboys et ouvriers. C'est en l'écoutant et en allant lui rendre visite sur son lit d'hôpital à New York que le jeune Bobby a découvert l'art du talkin' blues, de la complainte universelle et de la crise d'identité. Au départ, c'est comme lui qu'il va s'habiller et chanter et c'est pour lui qu'il écrira « Song To Woody », l'une de ses premières compositions. Procurez-vous une bonne compilation ainsi qu'une copie de « Bound for Glory », son autobiographie. Et n'hésitez pas à rencontrer son compagnon de route, Cisco Houston et son fils, Arlo Guthrie.

Pete Seeger : Le vieux sage, lien entre la bande de Woody et ses héritiers du Greenwhich Village. Un musicien ancré dans la tradition orale qui aura écrit et préservé des centaines de tranches d'Amérique. S'il aura du mal à supporter la transition électrique de son jeune protégé, il restera jusqu'à sa mort en 2014 une figure bienveillante. Et pas le seul troubadour militant à avoir inspiré les meilleurs protest-songs de Dylan : voir aussi Lead Belly et la bibliothèque musicale recueillie par l'explorateur Alan Lomax.
Allen Ginsberg : Quand il débarque à Minneapolis pour faire ses études, Dylan va surtout passer du temps à traîner avec des musiciens et à plonger tête baissée dans la culture beat affectionnée par ses potes hipsters. La lecture de Kerouac est cruciale bien entendu tout comme celle du poète Allen Ginsberg. L'auteur de Howl profite des sixties pour jouer le trublion et faire le lien entre les beatnicks et les hippies. Bouleversé à l'écoute d'un morceau comme « Hard Rain », il deviendra un apôtre de Dylan, le suivant en Angleterre lors de sa tournée 65 et jouant le rôle du grand gourou lors de la Rolling Thunder Review. En 71, il demandera même au chanteur d'enregistrer un album avec lui dont il reste aujourd'hui quelques sessions expérimentales…
Frank Sinatra : On n'a pas encore évoqué le dernier album en date de Dylan, Shadows in the Night (2015), une collection de reprises de Sinatra. De la pochette aux arrangements, c'est un projet old-fashionned où Bob s'applique et livre l'une de ses plus belles performances vocales sur des morceaux intemporels. L'ambiance feutrée et la mélancolie ambiante vont à merveille au vieillard qui en fera les moments les plus incontournables de son répertoire scénique (« Autumn Leaves« , « Why Try To Change Me Now »). Sinatra était déjà dans ses valises depuis longtemps (« Lucky Old Sun » est un classique du Never Ending Tour) tout comme Nat King Cole et Bing Crosby (voir Christmas in the Heart), les grandes voix américaines. Regardez comme il est touchant quand il chante pour l'anniversaire de son héros ou quand, ci-dessous, il réalise un film noir en son hommage. Et ce n'est pas fini puisque le prochain LP, Fallen Angels (2016) sera lui aussi consacré à Sinatra.
Elvis Presley : Les bonnes ondes du King n'ont pas mis longtemps à se téléporter de Memphis jusqu'à Hibbing, dans les oreilles du petit Robert. Fan de la première heure, le gamin a même tenté de monter son groupe rockabilly au lycée (les Golden Chords) et d'accompagner Bobby Vee, une copie locale de Presley. Ce dernier sera mentionné dans « Went To See The Gypsy » (oui Julie, c'est bien sur l'album New Morning en 70 !) et repris sur disque (« Can't Help Falling in Love », « Blue Moon« ) et sur scène (« Blue Suede Shoes« ). Elvis lui rendra la pareille en s'accaparant « Tomorrow is a Long Time« . En 77, sa mort coïncide avec le divorce d'un Dylan qui avoue avoir beaucoup pleuré. Et en 97, quand il frôlera lui-même la mort, il confiera avoir vu Elvis de près…
Johnny Cash : C'est en 64, au Newport Festival, que le jeune Dylan croise pour la première fois la route de celui qui lui offrira sa guitare et quelques bons conseils. L'homme en Noir venait de reprendre et populariser « It Ain't Me, Babe » avec June Carter. Ils se recroiseront en 66 pour une jam enivrée et en 69 pour de nouvelles sessions bancales à Nashville. Seule une jolie reprise de « Girl From the North Country » sera officialisée ainsi qu'un « Wanted Man » écrit à deux mains. Cash n'est pas le seul outlaw country à s'associer avec le Zim : Willie Nelson et Merle Haggard suivront à l'occasion le Never Ending Tour.
LES FRÈRES D'ARMES
C'est pas facile d'être l'ami ou le collaborateur de Dylan. Il faut supporter rivalité, coups bas, lunatisme et indifférence. Il faut savoir rester dans l'ombre, s'effacer. Certains y sont parvenus le temps d'une tournée ou de plusieurs décennies (les fidèles Bob Neuwirth et Victor Maymudes, le groupe scénique mené par le bassiste Tony Garnier). D'autres ont réussi à faire carrière avec ou malgré lui. Et puis il y a ceux qui ne s'en sont toujours pas remis (Tiphaine, tu me ranges ce disque de Hughes Aufray tout de suite !).
Dinkytown : On oublie souvent qu'avant de partir à New York, Dylan a fait ses premiers pas à Minneapolis (et reviendra y enregistrer Blood on the Tracks en 74). Après avoir abandonné rapidement ses études pour se consacrer à la musique, il a pu sceller quelques amitiés décisives, des potes à qui il volera des morceaux ou des collections de disques. Parmi eux, citons les érudits John Koerner et Tony Glover à qui Dylan rend hommage dans ses Chroniques. 
Le Greenwich Village : Dans le quartier bohème où il se produisait dans divers cafés-concerts (le Gaslight, le Café Wha), Dylan a fait quelques belles rencontres. Qu'il s'agisse de vieux bluesmen (il fit les premières parties de Lonnie Johnson et John Lee Hooker) ou d'irlandais bourrus (les Clancy Brothers), son esprit a pu éponger un bon paquet de styles et de chansons. C'est à Dave Van Ronk qu'il piquera les arrangements du House of the Rising Sun entendu sur son premier album et c'est avec Peter LaFarge qu'il se mettra à écrire ses premiers textes. On a pu entendre son harmonica auprès de la douze-cordes de Karen Dalton, de Mavis Staples (qu'il rejoindra en tournée l'été prochain) ou des New Lost City Ramblers. La plupart de ses frères d'armes lui rendront hommage devant la caméra de Scorsese dans le docu No Direction Home et le suivront dans d'autres aventures (Ramblin' Jack Elliott au casting de la Rolling Thunder). Mais sa rapide ascension attira bien vite la jalousie de certains. Le très engagé Phil Ochs ne s'en remettra jamais. Victime des sautes d'humeur de Dylan (qui le considérait plus comme un journaliste qu'un poète) et d'une dépression accentuée par l'alcool, il se suicidera en 1976. Si son vieux pote l'avait invité sur la Rolling Thunder Revue, peut-être que son destin aurait été différent…
L'écurie Grossman : Si Dylan est son client le plus connu (il le signera en 62, le rendra célèbre et s'en ira avec la caisse), Albert Grossman a eu d'autres clients célèbres. La chanteuse Odetta dont le style unique a influencé le jeune Bobby. Peter, Paul & Mary, trio fabriqué de toutes pièces par Grossman et qui permettra au revival folk de bien se vendre, notamment en propulsant « Blowin' in the Wind » sur toutes les radios. Le bluesman John Lee Hooker avec lequel Dylan a pu partager l'affiche au Greenwich Village. Et on peut également citer The Band, Richie Havens, Todd Rundgren et Janis Joplin. Bien joué, Albert !
Joan Baez : Même si l'Histoire agrandira les faits, il y a tout de même de quoi écrire un bouquin sur la relation entre Dylan et l'icone folk Joan Baez. Surtout si, comme David Hadju dans son livre Positively 4th Street, on ajoute sa sœur Mimi et son beau-frère, le poète Richard Farina. Pour faire rapide, Baez prend le jeune Bobby sous son aile et (paraît-il) dans son lit, Dylan ne lui renverra pas l'ascenseur quand elle le suivra lors de la tournée anglaise de 65 (voir le docu Don't Look Back) et, malgré une brève réconciliation lors de la Rolling Thunder Revue (voir le film Renaldo & Clara), leurs chemins vont se séparer. Si Dylan s'en remettra, Baez continuera à reprendre ses chansons, à écrire des albums entier sur ses regrets (Diamonds & Rusts en 75) et à parler de lui à chaque interview… Si vous aimez ce drôle de duo, réécoutez le Bootleg Series Vol. 6.
The Band : Voir la leçon numéro 5 où l'on a évoqué la longue association entre Dylan et le groupe canadien. J'en profite tout de même pour glisser un nouveau morceau issu des Basement Tapes, histoire de vous rafraîchir la mémoire.
Neil Young : En terme de discographie imposante et de carrière pleine de virages, Neil Young n'a rien à envier à Dylan. Au semestre prochain, j'envisage presque de lui consacrer une masterclass. Si Dylan a suspecté son rival de le plagier avec « Heart of Gold », leur relation s'est par la suite améliorée. Ils ont partagé la scène à un concert de charité en 75, lors des adieux du Band en 76 et pour l'anniversaire de Dylan en 92. Tandis qu'on a pu entendre « Old Man » lors du NET, le Loner reprendra régulièrement sur scène et en studio des classiques comme « Blowin' in the Wind » ou « Girl From the North Country« .
The Grateful Dead : Une admiration mutuelle entre Dylan et les hippies de San Francisco qui, comme on l'a vu la semaine dernière, occasionnera le meilleur comme le pire. Le pire, c'est donc la tournée 87 et surtout son témoignage live, Dylan & The Dead (1988). Le meilleur, ce sont les reprises du Dead lors du Never Ending Tour (« Friend of the Devil« , Alabama Getaway »). Jerry Garcia était un vrai pote pour lui, l'un des rares pour lequel il s'est pointé à l'enterrement.
LES FIDÈLES MUSICIENS 
En cinquante ans et malgré ses sautes d'humeurs, Dylan a réussi à s'entourer d'une légion de musiciens. Le temps d'un album, d'une collaboration ou d'une vie toute entière. Difficile d'établir une liste complète mais vous avez intérêt à retenir les plus fidèles, ceux qui ont su s'accommoder des méthodes pas toujours diplomates d'un patron pas comme les autres. Du Greenwich Village à la trilogie électrique en passant par les sessions mexicaines de Billy The Kid, Bruce Langhorne a trimbalé ses jolis arpèges sur des morceaux d'anthologie (« Corrina, Corrina », Mr Tambourine Man », « She Belongs To Me », « Maggie's Farm », « Billy »). Prodige de studio repéré par Al Grossman via son Butterfield Blues Band, Mike Bloomfield sera un bras droit essentiel durant la reconversion électrique de Dylan et sera l'un des bandits du Newport Folk Festival en 1965. Il sera remplacé par Robbie Robertson mais reviendra auprès de Dylan en 1980 lors de la tournée gospel, juste avant une overdose fatale. Son pote Al Kooper est toujours vivant lui et raconte à qui veut bien l'entendre la manière spontanée dont il s'est retrouvé aux claviers lors des sessions de « Like A Rolling Stone ». On le retrouve aussi sur la tournée gospel en 81 et à pianoter sur les semi-échecs Empire Burlesque, Knocked Out Loaded et Under the Red Sky. L'amitié rend sourd.
Multi-instrumentiste new-yorkais, Rob Stoner sera un artisan majeur du son seventies de Dylan, banleader pendant la Rolling Thunder, la tournée 78 et omniprésent sur les albums de l'époque (Desire et Street Legal). Dans les eighties, il sera remplacé par une série de fidèles pas toujours recommandables mais sûrement très pratiques pour une session coke entre deux prises : le Stones Ron Wood, présent à chaque naufrage (le Live Aid 85, Knocked Out Loaded, Down in the Groove), le bassiste Robbie Shakespeare et le batteur Sly Dunbar. La loyauté est également requise pour être choriste et même plus si affinités. Embauchée dès Slow Train Coming et présente sur Saved et Empire Burlesque, Carolyn Dennis va épouser son boss en 86, un mariage qui va durer six ans et un enfant. Durant la tournée gospel, ça n'empêche pas le prophète de coucher avec une autre choriste, Clydie King, qui restera dans le coin de Saved à Empire Burlesque.
Il y aura aussi les (rares) producteurs récurrents. On a déjà pu évoquer Tom Wilson, Bob Johnston et Daniel Lanois, mentionnons aussi Al Schmitt, ingénieur du son à qui l'on doit le son cotonneux des récents hommages à Sinatra. Et bien entendu, il y a l'équipe du Never Ending Tour. Depuis 1988, le groupe qui entoure notre troubadour n'a cessé d'évoluer. Une bande de mafieux qui doivent se tenir toujours prêts à soutenir le Parrain, improvisant constamment autour des structures sans cesse renouvelées selon l'humeur, les valises toujours prêtes en cas de renvoi sans préavis. Le record de longévité (25 ans !) est détenu par le bassiste Tony Garnier, devenu au fil du temps le véritable « middleman » entre Dylan et le reste du groupe. Un boulot inauguré par le guitariste G.E. Smith qui, pendant les deux premières années du NET, a su canaliser les égarements d'un chanteur en pleine réinvention. On se souviendra aussi de Larry Campbell, virtuose de la slide guitare, du banjo et de la mandoline de 97 à 2004. De la pedal steel de Bucky Baxter (de 92 à 99) et de la batterie du sympathique David Kemper (de 96 à 2001). Et on saluera ceux qui sont toujours là et forment, autour de Garnier, le groupe le plus solide et endurant du NET, capable d'enchaîner blues démoniaques et reprises de Sinatra sur toutes les scènes du monde, présents aussi bien en live qu'en studio (de Time Out of Mind à Shadows in the Night pour certains) : le toujours classe Charlie Sexton à la lead guitare, l'imposant Stu Kimball à la guitare rythmique, le multi-instrumentiste Donnie Herron (qui n'est jamais aussi bon que lorsqu'il dégaine son violon) ainsi que le batteur George Receli. Ce n'est pas seulement du name-dropping, c'est une liste à apprendre par cœur pour mieux connaître les salariés de l'entreprise menée d'une main de fer par ce bon vieux Bob.
« This is the best band I've ever been in, I've ever had, man for man. When you play with guys a hundred times a year, you know what you can and can't do, what they're good at, whether you want 'em there. It takes a long time to find a band of individual players. » (Bob Dylan, 2006)
LES TRAVELING WILBURYS
Le Beatle préféré de Dylan, c'est George Harrison. On a pu les voir jouer au tennis à l'île de Wight, fredonner de la country à l'époque de New Morning (« If Not For You« ) et partager la scène au profit du Bangladesh. En 1988, c'est donc tout naturel pour George d'emprunter le home-studio de son pote pour enregistrer une nouvelle chanson. Sauf qu'il se pointe avec Jeff Lynne et Roy Orbison et que Tom Petty, compagnon de tournée du Zim, est également dans le coin. La joyeuse bande partage quelques bières et enregistre ce qui sera leur plus gros succès des années 80, The Traveling Wilburys, Vol. 1 (1988). Il contient de très belles ballades pop (« Handle With Care« ) et même un sympathique morceau de Dylan (« Tweeter and the Monkey Man« ). Malgré la mort d'Orbison, le super-groupe double la mise avec un Traveling Wilburys, Vol. 3 (1990) bien plus dispensable.
LES HÉRITIERS
Donovan : Il y a ce passage terrible dans le docu Don't Look Back. Le jeune barde écossais rencontre son idole dans un hôtel luxueux  et, à la recherche d'approbation, lui interprète une ritournelle à la limite du plagiat. En réponse, un Dylan plus arrogant que jamais se lance dans It's All Over Now, Baby Blue et prouve à son disciple qu'il est inimitable. Heureusement, Donovan n'est pas qu'une simple copie et saura tirer son épingle du jeu que ce soit avec de jolies ballades ou des choses plus psychédéliques.
The Byrds : L'influence va dans les deux sens. En donnant une couleur « folk-rock » aux morceaux de leur idole, les Byrds lui donneront envie de rebrancher les guitares et d'agrandir son registre sonore. On n'a jamais su aussi bien retranscrire l'atmosphère carillonnante de « Mr Tambourine Man » qu'avec la Rickenbacker douze cordes et les harmonies du trio McGuinn/Clark/Crosby. Leur discographie déborde de reprises sublimes et, comme celle de Dylan, explore de multiples sentiers (le monument country Sweetheart of the Rodeo avec Gram Parsons est à ranger à côté de Nashville Skyline). Un groupe passionnant, avec de multiples incarnations et des artistes qu'il faut aussi suivre en solo (MCGuinn s'illustrera sur la Rolling Thunder et Gene Clark sortira le génial No Other en 74).
Bruce Springsteen : Régulièrement, la presse désigne le moindre type qui joue de la guitare comme le nouveau Dylan. Au milieu des années 70, Springsteen méritait vraiment ce raccourci, en particulier en tant que songwriter et porte-parole d'une génération (un fardeau qu'il n'a jamais refusé). Il y a du respect entre l'élève et le maître et c'est le petit gars du New Jersey qui introduira le petit gars du Minnesota au « Rock & Roll Hall of Fame » avec ce joli discours.  Alors par contre, n'invitez pas un fan du Boss à un concert de Dylan, il risque de bien s'emmerder. Tant pis pour eux, sachez juste qu'on peut aimer Oh Mercy et Nebraska tout autant.
Patti Smith : On entend souvent dire qu'à la base, Patti Smith est une groupie, une fan de Rimbaud et Dylan n'ayant pas réinventé l'eau tiède de la poésie symboliste. C'est réducteur en plus d'être sexiste. Oui, Patti ne l'a jamais caché, elle adore Dylan et a tout fait pour se glisser dans son cercle new-yorkais au milieu des seventies. Mais ne voyez pas ici que de l'opportunisme et plutôt que de lire le surestimé « Just Kid », allez donc réécouter sa superbe reprise de « Changing of the Guards » ou son « Dark Eyes » interprété en duo lors d'un passage sur le Never Ending Tour en 1996.
Et aujourd'hui ? Chez les indés, la liste est longue. De quoi ouvrir une infinie boite de Pandore qui devrait vous occuper pour les quinze prochaine années. Il y a ceux qui ne perdent jamais occasion de jouer leurs morceaux favoris de Dylan sur scène (Yo La Tengo, Wilco, Herman Dune), ceux qui sonnent comme lui sans pour autant l'imiter (Simon Joyner, Kevin Morby, The Walkmen) et celles qui lui rendent régulièrement de beaux hommages (Lucinda Williams, Charlotte Gainsbourg, Cat Power). Histoire de faciliter vos recherches, j'ai compilé un bon paquet de reprises sur Spotify. Il y a boire et à manger, à vous d'avoir suffisamment d'appétit.
Je termine avec quelques liens utiles. D'abord ce fou furieux qui a listé de manière très pratique tout ce que Dylan a pu faire en studio ou sur scène. Ce grand malade qui a fait de jolis graphiques permettant de mieux s'y retrouver dans le Never Ending Tour et de faire des statistiques n'intéressant que nous. L'incontournable site de traduction en VF des paroles de Dylan, bien pratique si vous galérez encore un peu en anglais. Ce blog mis à jour quotidiennement avec des images, photos et anecdotes passionnantes. Le site officiel parce que ça fera plaisir à Jeff Rosen et qu'il est franchement bien foutu (vous pourrez vous amuser à rafraîchir la page régulièrement en espérant l'annonce d'un Bootleg Series Vol. 13: Live at the Supper Club). Et enfin, la web-radio gratuite entièrement consacrée à Dylan où, en vous inscrivant, vous pouvez faire des requests et écouter des choses très rares en compagnie de bobcats du monde entier.
Il faut aussi lire la dernière déclaration officielle de Bob en date et peut-être la dernière tout court tant elle sonne comme un adieu à la presse, un règlement de comptes plein d'humour et de lucidité, plein de références et d'hommages. Un testament ?
Ainsi s'achève cette masterclass. Mais comme Dylan est encore bien vivant, vous avez encore du travail. Des peintures à découvrir. Une tonne de bouquins à feuilleter. Des heures de bootlegs à décortiquer. Et bientôt, un nouvel album et la suite du Never Ending Tour (rendez-vous au Japon ?). Je vous remercie pour votre attention, votre passion, vous qui êtes restés jusqu'à la fin. Pensez à aller chercher votre diplôme au secrétariat et, si jamais vous avez une question, n'hésitez pas à m'écrire. Comment Julie ? « Ne m'envoyez plus de lettres à moins de les poster depuis l'Allée de la Désolation » ? Je suis fier de toi.
Allez, on se revoit au prochain semestre pour parler de Neil Young ? D'ici là, gardez la tête froide et gardez toujours une ampoule avec vous. Si tout va bien, vous m'avez compris.
Voir de plus:
Dylan's teenage poem revealed as first cover
'Early work' listed for sale found to be a revised version of another artist's song
David Usborne in New York
The Independent
21 May 2009
It was a proud Christie's auction house that revealed this week that an upcoming sale of Bob Dylan memorabilia would include a poem written at summer camp when he was only 16 years old.
Here, they suggested, was a first fragment of Dylan lyrics written in his own hand. As it turns out, it is actually the first ever Dylan « cover ».
As we know, musical artists don't plagiarise, ever: rather, they « cover » one another. And so it was, apparently, in 1957, when a young kid named Bob Zimmerman scribbled out a poignant little poem on two sides of a single sheet of paper in blue ink – and signed it – for submission to his Jewish summer camp newspaper in Wisconsin.
The paper, called the Herzl Herald, did not to think to its question the provenance of the poem. Nor did its editor and fellow camper, Lisa Heilicher. And when Zimmerman became Dylan and became famous, she placed the poem in clear plastic for safe-keeping. Called « Little Buddy » and describing the sadness of a little boy witnessing a drunkard murdering his pet dog, the verses seemed dolefully Dylan.
But when Ms Heilicher decided finally to give up the poem for sale to help raise funds for the same summer camp in Wisconsin – the cabins are in need of refurbishment – you might have thought that the folks at Christie's would have been more vigilant in determining its origin.
They were not, however, and on Tuesday they were waving it before reporters in New York as a genuine article and setting a guide price estimate of $15,000.
Some red faces were surely in order by mid-morning yesterday, however, when Dylan scholars who happened to read about the 23 June Dylan sale and saw extracts from the poignant poem in their newspapers or on their computer screens noticed something that no one at Christie's headquarters had. This particular Dylan lot, they said in unison, should go under the tagline: « It Ain't Me, Babe ». Because it ain't.
« It's a very early example of his brilliance, » Simeon Lipman, a pop culture specialist at Christie's, had declared. « It comes from the mind of a teenager [with] some very interesting thoughts kind of percolating in his brain. »
One segment of the poem, described by Christies as « dark and mournful », runs: « I'll meet my precious buddy up in the sky/ By a tiny narrow grave/ Where the willows sadly wave. »
But far from offering us a first glimpse of Dylan's undoubted prowess as a writer of lyrics, it shows only that at that tender age he knew a good song when he heard one.
His « Little Buddy » was sadly the same almost word for word, with only a couple of small variations, as the « Little Buddy » that had already been written and performed by the late Canadian country singer Hank Snow.
But wait. Is it possible that Snow, who also called himself « The Yodelling Ranger », borrowed from Dylan? It doesn't seem so. Initial research suggests that the song was released as an 78 RPM record on the RCA Invicta label in 1948. Young Zimmerman would have been a mere seven years old at the time.
Never mind all this, however. Christie's is apparently unabashed, and content to continue to offer the poem for sale next month.
« Additional information has come to our attention about the handwritten poem submitted by Bob Dylan to his camp newspaper, written when he was 16, entitled « Little Buddy', » the auction house announced sheepishly last night.
« The words are in fact a revised version of lyrics of a Hank Snow song. This still remains among the earliest known handwritten lyrics of Bob Dylan and Christie's is pleased to offer them in our Pop Culture auction. »
Whether they fetch the kind of money that they (and the dilapidated summer camp) had been hoping for is, of course, quite another question.
Little Buddy: The lyrics
« Your too late sir my doggy's dead
And no one can save him now
But I'll meet my precious buddy up in the sky
By a tiny narrow grave
Where the willows sadly wave »
Words from « Little Buddy », apparently by Bob Dylan, actually by Hank Snow, which Christie's called « a very early example of [Dylan's] brilliance ».
Voir de même:
I visited the Gagosian Gallery in Manhattan this weekend to see Bob Dylan's Asia Series paintings. The viewing rooms were nearly empty when I was there and the paintings—well I can only say they were disappointing.Not because of all the hoopla being made over Dylan's alleged copying, but because the works themselves had a kind of amateurish quality. It was clear to me that if Bob Dylan's name was not on these paintings, they would never have gotten such a prestigious showing.
Back to the hoopla, which not only surprised me, but demonstrated again just how gullible many of Dylan's fans actually are. The man, himself, admitted he had done some of the paintings from other images. So what? Dylan's been doing that in his music since the early 1960s.
What I think is confusing to some critics with no sense of creative history is the recording industry's misleading campaign against music copyright infringement. The Recording Industry of America (RIAA) would have people think that all songs are completely original and come out of thin air. This has led many, especially younger people, to believe the use of other works of art is outright theft.
Most art is copied and reinterpreted. Pete Seeger calls it the "folk process," the phenomenon in which folk music, folk tales and folklore come into being or are passed from one person or generation to the next.
We Shall Overcome, a key anthem of the civil rights movement, is a good example of the folk process. The lyrics of the song originated from a gospel song published in 1947 by Rev. Charles Tindley. Originally titled We Will Overcome, it was a favorite of Zilphia Horton, then music director of the Highlander Folk School of Monteagle, Tennessee, a school that trained union organizers. She taught it to Seeger.
The song then became associated with the civil rights movement from 1959, when Guy Carawan stepped in as song leader at Highlander, and the school was the focus of student non-violent activism. It quickly became the movement's unofficial anthem.
Seeger and other famous folk singers in the early 1960s, including Joan Baez, sang the song at rallies, folk festivals, and concerts and helped make it widely known. It was at Highlander that Dr. Martin Luther King Jr. first heard We Shall Overcome.
Today, the song, with the "shall" contributed by Seeger, is copyrighted by Seeger and Carawan. That's how the folk process works. The passing of traditional tales and music among musicians from ear to ear.
So is it OK that Bob Dylan copied photographs by Henri Cartier-Bresson, Leon Busy and Dimitri Kessel? It's fine with me, as long as he does a masterpiece like he has done with so many songs. However, his paintings, I'm afraid, don't live up to that high standard.
Bob Dylan has engaged in the folk process all his life. A few years ago, a poem, written by a 16-year-old Dylan and submitted to his Jewish summer camp's newspaper, was going up for auction at Christies when alarms went off.  The auction house failed to detect that this "Dylan Original," with a few minor alterations, was actually the words of Hank Snow's previously recorded song, Little Buddy.
Now 70, Dylan has continuously borrowed lyrics and melodies. At one of Bob Levinson's Dylan classes that I took, Billy Altman, the music and pop culture writer, did an analysis of Dylan's album, Together Through Life. Though Altman very much likes Dylan's work, he traced how songs on the record originated from other artists. For example, Beyond Here Lies Nothin' channels back to Otis Rush's All Your Love (I Miss Loving) and If You Ever Go to Houston extends to Leadbelly's Midnight Special.
One song, My Wife's Home Town, got special mention. Altman noted from the liner notes that the song gives a compositional co-credit to the late Willie Dixon. That's because Dixon wrote Muddy Water's sound-alike hit, I Just Want to Make Love to You. Perhaps Dixon's estate wasn't so keen on allowing the folk process to work in this case.
Bob Cohen, another guest with Altman at Levinson's class, was a member of 1960's folk group, "The New World Singers" with Happy Traum, Gil Turner and Delores Dixon. When they played in the early 60s at Gerde's Folk City in Greenwich Village, a young Bob Dylan was often present. Not only did he like the group's music, but—as Dylan wrote in his memoir, Chronicles—his "part-time girlfriend" at the time was Dixon, a black woman and New York City schoolteacher with a deep alto voice.
One day, Cohen said, Dylan announced that he had a new song and invited the group to the rat and roach-infested basement of Gerdes to hear Blowin' in the Wind. The rest is history. The New World Singers were the  first to record the song, which, Cohen noted, that Ahmet Ertegun of Atlantic Records refused to record unless they changed the words to make it into a love song.
Interestingly, when Cohen talked with Delores Dixon ten years later, after she had left the group, she revealed her then secret relationship with Dylan and told of his writing Blowin' in the Wind. The song had come from the melody of a spiritual called No More Auction Block for Me, a song that Dylan had probably heard first on a Carter Family record.
Also, Dylan knew it because Delores sang it often at Gerde's. It was a moving song of freedom written during slavery times, insisting "no more, no more" and sadly reflecting on the "many thousands gone." Cohen sang it for the class, noting that in the Civil War an abolitionist wrote it down from Negro Union soldiers.
Delores told Cohen that Dylan had gone home with her one night and the next morning was working on Blowin' in the Wind. When she heard it, she said "Bobby, you just can't do that." To Delores, one should not take a traditional song and write new words for it.
But the group felt otherwise and quickly adopted Blowin' in the Wind. They sang it on stage at Gerdes and asked Dylan to join them. Later, in 1963 and 64, the New World Singers took the song to Mississippi, where it became a civil rights anthem.
Cohen revealed another interesting fact about that first recording. When Ertegun refused to use Blowin' in the Wind, Moe Asch of Folkways decided to release the song on Broadside Records. It came out even before Dylan's own version.
However, Delores insisted on singing the chorus as "The answer my friend is blown in the wind." Cohen said the group couldn't talk her out of it, and it stands today on that first recording. Apparently, as a school teacher, Delores thought Dylan had used improper English with his use of "blowin.'"
Altman revealed another side of Dylan to the class, one as an aggressive promoter of his compositions from the earliest days. At the Newport Folk Festival in 1964, when Dylan really got to know Johnny Cash for the first time, Altman said the young singer/songwriter used the occasion to vigorously push his songs to the country legend.
In a motel room at Newport with Joan Baez, Sandy Bull, Jack Elliott and some others, Dylan and Cash sat on the floor trading songs. Baez set up a portable audio player, and that's where Bob gave Johnny It Ain't Me, Babe and Mama, You've Been On My Mind. In 1965, Johnny Cash and June Carter, released It Ain't Me Babe. It became a hit for them.
And, in case you wonder, It Ain't Me Babe was also part of the folk process. The song's opening line ("Go away from my window…") was allegedly influenced by musicologist/folk-singer John Jacob Niles' composition Go 'Way From My Window. Niles was referred to by Dylan as an early influence in Chronicles.
The folk process stories go on and on in Dylan's life. Barry Kornfeld, a guitarist who played on Dylan's Blood on the Tracks, noted that Paul Clayton had a copyright on a song called Who's Gonna Buy Your Ribbons When I'm Gone. The lyrics are "Ain't no use to sit and sigh; ain't no use to sit and wonder why… tell me, who's gonna buy your ribbons when I'm gone."
Kornfeld wrote that he was with Clayton one day and Dylan wandered by and said, "Hey, man, that's a great song. I'm going to use that song." Dylan then wrote Don't Think Twice.
When it became a legal issue, the song was actually traced to a number that was exactly the same as the one by Paul Clayton. It was called Who's Gonna Buy Your Chickens When I'm Gone.  So, in effect, everything that Dylan took was actually in the public domain. Dylan and Clayton remained friends even though their publishing companies sued each other.
So, does using the folk process diminish Bob Dylan's music?  Hardly. In virtually all cases, what Dylan borrowed, he improved. Blowin' in the Wind is most certainly better than No More Auction Block for Me. It's the way the greatest artists have always worked and will continue to work.
Dylan's paintings are something else. I read that before the Gagosian show Dylan wanted assurances that his art would not embarrass him. The advice he was given was it would not. Sadly, these voices of commerce misled Dylan.
As Altman wrote in his review of Dylan's Together Through Life, « our reactions say more about us than about him. » Only a few good critics truly analyze Dylan's work well, perhaps because most are lazy, unquestioning, and know little about their subject. Today, we live in a thumbs "up" or "down" media culture. It's the same with the Asia series paintings.
The Mysterious Norman Raeben
Bert Cartwright
Geocities
Norman Raeben was one of the most influential people in Bob Dylan's life. It was Norman Raeben, Dylan said, who, in the mid '70s, renewed his ability to compose songs. Dylan also suggested that Norman's teaching and influence so altered his outlook upon life that Sara, his wife, could no longer understand him, and this was a contributory factor in the breakdown of the Dylans' marriage. It's strange that, given the importance of Norman Raeben's influence on Bob Dylan, he isn't even mentioned in either of the big biographies published in the 1980.
Dylan first began to talk about Raeben in the round of interviews he did in 1978 to promote his movie, Renaldo & Clam, though for a while he wouldn't specifically identify him. "There ain't nobody like him," Dylan told Pete Oppel, of the Dallas Morning News. "I'd rather not say his name. He's really special, and I don't want to create any heat for He was, Dylan told Playboys Ron Rosenbaum, "just an old man. His name wouldn't mean anything to you.
Dylan's interest in Norman began sometime in 1974, when several friends of Sara came to visit:
They were talking about truth and love and beauty and all these words I had heard for years, and they had 'em all defined. I couldn't believe it… I asked them, 'Where do you come up with all those definitions?' and they told me about this teacher.
Sufficiently impressed, Dylan looked up the teacher the next time he was in New York. It was the spring of 1974 when Dylan popped his head around Norman's door:
He says, 'You wanna paint?' So I said, 'Well, I was thinking about it, you know.' He said, 'Well, I don't know if you even deserve to be here. Let me see what you can do.' So he put this vase in front of me and he says, 'You see this vase?' And he put it there for 30 seconds or so and then he took it away and he said, 'Draw It'. Well, I mean, I started drawing it and I couldn't remember shit about this vase — I'd looked at it but I didn't see it. And he took a look at what I drew and he said, 'OK, you can be up here.' And he told me 13 paints to get… Well, I hadn't gone up there to paint, I'd just gone up there to see what was going on. I wound up staying there for maybe two months. This guy was amazing…
When Dylan looked back upon what happened during those two months, he came to believe that he was so transformed as to become a stranger to his wife:
It changed me. I went home after that and my wife never did understand me ever since that day. That's when our marriage started breaking up. She never knew what I was talking about, what I was thinking about. And I couldn't possibly explain it.
Dylan talked about Norman at length to Pete Oppel, describing in more-than-casual words how Norman taught in his eleventh-floor studio in Carnegie Hall:
Five days a week I used to go up there, and I'd just think about It the other two days of the week. I used to be up there from eight o'clock to four. That's all I did for two months…
In this class there would be people like old ladies — rich old ladies from Florida, – standing next to an off-duty policeman, standing next to a bus driver, a lawyer. Just all kinds. Some art student who had been kicked out of every art university. Young girls who worshipped him. A couple of serious guys who went up there to clean up for him afterwards — just clean up the place. A lot of different kinds of people you'd never think would be into art or painting. And it wasn't art or painting, it was something else…
He talked all the time, from eight-thirty to four, and he talked in seven languages. He would tell me about myself when I was doing something, drawing something. I couldn't paint. I thought I could. I couldn't draw. I don't even remember 90 per cent of the stuff he drove into me.
It seems, then, that Norman was more interested in metaphysics than in technique. His teaching dealt with ultimate realities which could be expressed in a variety of modes. It is not certain that Norman made Dylan a better painter, but he clearly changed Dylan:
I had met magicians, but this guy Is more powerful than any magician I've ever met. He looked into you and told you what you were. And he didn't play games about it. If you were interested in coming out of that, you could stay there and force yourself to come out of it. You yourself did all the work. He was just some kind of guide, or something like that…
It was some time later when I was finally able to identify Dylan's mysterious man called Norman as Norman Raeben, born in Russia in 1901, who visited the USA with his family when be was three years old and emigrated for permanent residence when he was about 14. Norman's father was the noted Yiddish writer, Sholem Aleichem (1859-1916), a man best known today for having created the character Tvye, whose fictional life-story was adapted for the musical, Fiddler On The Roof. The most remarkable change brought about by the months Dylan spent in Norman Raeben's studio was upon the way Dylan composed lyrics.
Dylan told Rolling Stone's Jonathan Cott that following his motorcycle accident on July 29, 1968, he found himself no longer able to compose as freely as before:
Since that point, I more or less had amnesia. Now you can take that statement as literally or as metaphysically as you need to, but that's what happened to me. It took me a long time to get to do consciously what I used to do unconsciously.
Dylan reiterated the point to Malt Damsker:
It's like I had amnesia all of a sudden…I couldn't learn what I had been able to do naturally — like Highway 61 Revisited. I mean, you can't sit down and write that consciously because it has to do with the break-up of time…
In the interview with Jonathan Cott, Dylan described his albums John Wesley Harding and Nashville Skyline as attempts:
…to grasp something that would lead me on to where I thought I should be, and it didn't go nowhere — it just went down, down, down… I was convinced I wasn't going to do anything else.
It was in this mood of near-despair of ever composing as he once had, that Dylan had the "good fortune" to meet Norman, "who taught me how to see":
He put my mind and my hand and my eye together, in a way that allowed me to do consciously what I unconsciously felt.
The time with Norman helped Dylan's psyche be redirected sufficiently for him to write some new songs, the songs that were included on what is still his most celebrated LP, Blood On The Tracks:
Everybody agrees that that was pretty different, and what's different about it is that there's a code in the lyrics, and there's also no sense of time…
Dylan made further efforts to explain the concept of "no time" in the new songs to Matt Damsker:
 Blood On The Tracks did consciously what I used to do unconsciously. I didn't perform it well. I didn't have the power to perform it well. But I did write the songs… the ones that have the break-up of time, where there Is no time, trying to make the focus as strong as a magnifying glass under the sun. To do that consciously is a trick, and I did it on Blood On The Tracks for the first time. I knew how to do it because of the technique I learned — I actually had a teacher for it…
In the Biograph booklet, Cameron Crowe's comment on Blood On The Tracks seems to be the product of an uncredited observation by Dylan himself:
Reportedly inspired by the breakup of his marriage, the album derived more of its style from Dylan's interest in painting. The songs cut deep, and their sense of perspective and reality was always changing.
"Always changing" is the product of the LP's sense of no-time. Speaking to Mary Travers on April 26, 1975, Dylan commented upon the concept of time, the point he tried to make being not only that "the past, the present and the future all exists", but that "it's all the same" — something learned from Norman, Dylan told Jonathan Cott, who used to teach that:
You've got yesterday, today and tomorrow all in the same room, and there's very little that you can't imagine happening.
Dylan's assertion to Malt Damsker that he didn't perform the songs on Blood On The Tracks particularly well may be surprising but, he went on, "they can be changed… ". In fact, Dylan has continually reworked the songs, changing the lyrics again and again in such songs as "Simple Twist Of Fate" and "Tangled Up In Blue". Dylan ties up ideas of time and change to the idea of song-as-painting with specific reference to "Tangled Up In Blue" on the jacket notes to Biograph, where he says of the song:
I was just trying to make it like a painting where you can see the different parts but then you also see the whole of it. With that particular song, that's what I was trying to do… with the concept of time, and the way the characters change from the first person to the third person, and you're never quite sure if the third person is talking or the first person is talking. But as you look at the whole thing, it really doesn't matter.
The dissolving of persons and of time in the Blood On The Tracks songs was a remarkable achievement; Dylan was to try to apply the same technique when he made his film Renaldo 8' Clara. In tracing the influence of Norman Raeben's thinking, Dylan called Jonathan Cott's attention to Renaldo & Clara:
 …in which I also used that quality of no-time. And I believe that that concept of creation is more real and true than that which does have time…The movie creates and holds the time. That's what it should do —it should hold that time, breathe in that time and stop time in doing that. It's like if you look at a painting by Cézanne, you get lost in that painting for that period of time. And you breathe — yet time is going by and you wouldn't know it. You're spellbound.
Small wonder, then, that Dylan was most annoyed by those who criticized the film's length, and perhaps it is not inappropriate to mention a more recent statement of annoyance — at those who tried to pin down one of his no-time, no-person songs from Blood On The Tracks:
"You're A Big Girl Now", well, I read that this was supposed to be about my wife. I wish somebody would ask me first before they go ahead and print stuff like that.
Dylan once unconsciously created songs with the no-time quality of painting. Many times he spoke of parallels between song and painting — one recalls, for example, Dylan's introduction of "Love Minus Zero/No Limit" in concerts in 1965 as "a painting in maroon and silver" or "a painting in purple", but only after studying with Norman Raeben was he to recapture his apparently lost ability to write such songs, now with the notable difference of conscious composition. And if Blood On The Tracks was to be the first attempt to translate what Dylan had learned from Norman into song, it was Street-Legal which Dylan would come to regard as the culmination of the insights into the nature of time as no-time. As he told Matt Damaker:
Never until I got to Blood On The Tracks did I finally get a hold of what I needed to get a hold of, and once I got hold of it, Blood On The Tracks wasn't it either, and neither was Desire. Street-Legal comes the closest to where my music Is going for the rest of time. It has to do with an illusion of time. I mean, what the songs are necessarily about is the illusion of time. It was an old man who knew about that, and I picked up what I could…
For the landmark album's 40th anniversary, here are 40 facts about Blood on the Tracks:
As the years go on, more and more fans and critics regard it as Dylan's best album.
When Rolling Stone magazine's editors made a list of the 500 Greatest Albums of all time in the early 2000s, Blood on the Tracks came in at a mere No. 16, trailing top 10 choices Blonde on Blonde and Highway 61 Revisited. But in a 2012 reader poll, fans voted for Blood as his finest work.
Prior to Blood on the Tracks, Dylan hadn't had a critical success since 1966.
His late '60s work was described as "pastoral," which was not what most fans wanted from rock's greatest fire-breathing poet. His first proper studio album after years of reclusion, Planet Waves, had reestablished him as a commercial force in 1974, debuting at No. 1, but "Forever Young" was the only classic that stuck.
Rolling Stone initially ran a mixed review of the album.
Then-critic Jon Landau, later to be Bruce Springsteen's producer/manager, praised Dylan's vocal work but not the instrumentation, saying it "would only sound like a great album for a while" and was "impermanent."
Is the album really a secret tribute to a Russian playwright?
In his memoir, Chronicles, Dylan was assumed to be referring to Blood on the Tracks when he wrote: "I would even record an entire album based on Chekhov short stories. Critics thought it was autobiographical – that was fine." No one was certain whether he was serious about the Chekhov.
Novelist Rick Moody is an evangelist for the album, frequently proclaiming it the greatest album ever recorded.
In a 2001 speech that was subsequently anthologized, Moody rhapsodized: "Of thee I sing, best album ever made, or that's my hypothesis, best rock &roll record ever — more heroic than The Sun Sessions, more consistent than Exile on Main Street, more serious than Never Mind the Bollocks, better than Revolver because there's no 'Good Day Sunshine' on it, more discerning in its rage than Nevermind, more accepting than What's Going On, less desperate than Pet Sounds, and more adult than Blonde on Blonde and Highway 61 Revisited."
Another huge fan: Miley Cyrus.
Cyrus released her version of "You're Gonna Make Me Lonesome When You Go" in 2012 and subsequently made the song a staple of her touring. No longer was the focus on which lost love Dylan wrote the song about. Hollywood Life spotlighted Miley's cover version with the headline: "Is She Singing About Liam Hemsworth?"
Miley may not be the strangest artist to have covered one of the songs from the album.
In 2002, Great White released their version of "Tangled Up in Blue."
"Tangled Up in Blue" also has a special honor in the Rock Band 2 game.
It's the Mount Everest of Rock Band 2 songs, being the last hurdle to overcome in the "Impossible Vocal Challenge" section.
Hootie and the Blowfish paid serious tribute to the album… and paid for it.
Their 1994-5 smash "Only Wanna Be With You" offers nearly nonstop homage to Blood on the Tracks: A reference to "a little Dylan" is followed by a quote from "You're a Big Girl Now," a much longer quote from "Idiot Wind" ("Said I shot a man named Gray / Took his wife to Italy / She inherited a million bucks / And when she died it came to me / I can't help it if I'm lucky"), and finally a reference to a third song as Darius Rucker adds, « Ain't Bobby so cool… Yeah, I'm tangled up in blue. » Surely they'd gotten permission? No, and flattery got them nowhere with Dylan's legal team. In August 1995, the band and Dylan's publishing company reached an out-of-court settlement that reportedly resulted in an immediate six-figure payout, ownership of half the publishing, and a co-writing credit. (Rucker didn't hold the legal action against his hero, as he subsequently had a No. 1 country hit with the Dylan co-written "Wagon Wheel.")
Plenty of other songs sound a little like "Tangled Up in Blue," though no one's wanted to go so explicitly down the Hootie path.
Just in case anyone missed that the acoustic strumming at the opening of Elvis Costello's "King of America" has a resemblance to the beginning of "Tangled," Costello would sometimes start off his concert versions of his tune with a snippet of the Dylan classic.
Jack White took part in the belated live premiere of the album's least loved song.
"Meet Me in the Morning" has always been the least celebrated song on Blood on the Tracks. But its blues-based form was right up White's alley. In 2007, Dylan and the White Stripes' former leader did a duet of the song at Nashville's Ryman Auditorium — astonishingly, the first time Dylan had ever sung it live, and still the last up to this point.
David Duchovny sang a snippet of "If You See Her, Say Hello" on Californication.
His character describes Blood on the Tracks as "a real heartbreak album."
Jakob Dylan has acknowledged how the album brings up memories of his parents' marital discord.
In a New York Times profile of the younger Dylan, former Wallflowers manager Andrew Slater recalled a revealing conversation. « I said, 'Jakob, what goes through your mind when you listen to your father's records?' He said, 'When I'm listening to 'Subterranean Homesick Blues,' I'm grooving along just like you. But when I'm listening to Blood on the Tracks, that's about my parents.' I never asked him again."
Shortly after the album's release, Dylan seemed to acknowledge that it was a personally painful work.
Dylan did not do many interviews to promote the album, per usual. But in an April 1975 radio discussion with Mary Travers (of Peter, Paul & Mary fame), he said, "A lot of people tell me they enjoyed that album. It's hard for me to relate to that—I mean, people enjoying that type of pain."
Later, he repeatedly scoffed at the idea that the album is the slightest bit "confessional" or "autobiographical."
In a 1985 interview with Cameron Crowe that accompanied the Biograph boxed set, Dylan expressed his displeasure with the wisespread belief that the Blood lyrics were rooted in his real life. "'You're a Big Girl Now,' well, I read that this was supposed to be about my wife. I wish somebody would ask me first before they go ahead and print stuff like that. I mean, it couldn't be about anybody else but my wife, right? Stupid and misleading jerks these interpreters sometimes are…I don't write confessional songs. Emotion's got nothing to do with it. It only seems so, like it seems that Lawrence Olivier is Hamlet… Well, actually I did write one once and it wasn't very good—it was a mistake to record it and I regret it… back there somewhere on maybe my third or fourth album." (He was referring to 1964's "Ballad in Plain D," an exploration of his breakup with Suze Rotolo, which he claimed was the one time he ever overtly mined his own emotional trauma for a song: "That one I look back and I say, 'I must have been a real schmuck to write that.'")
But at one point he at least acknowledged being able to see how other people could see Blood on the Tracks as his personal breakup album.
"I've read that that album had to do with my divorce," he told interviewer Bill Flanagan in 1985. "Well, I didn't get divorced till four years after that." (Actually, his wife filed papers just over two years after the album was released.) "I thought I might have gone a little bit too far with 'Idiot Wind'… I didn't really think I was giving away too much; I thought that it seemed so personal that people would think it was about so-and-so who was close to me. It wasn't… I didn't feel that one was too personal, but I felt it seemed too personal. Which might be the same thing, I don't know." Flanagan pressed and said the album "must at least be somewhat about that." Dylan's reply: "Yeah. Somewhat about that. But I'm not going to make an album and lean on a marriage relationship. There's no way I would do that, any more than I would write an album about some lawyers' battles that I had. There are certain subjects that don't interest me to exploit. And I wouldn't really exploit a relationship with somebody."
A girlfriend who lived with Dylan on and off during a 1974 marital separation acknowledged that "You're Gonna Make Me Lonesome When You Go" was about their relationship.
Ellen Bernstein was an A&R executive for Columbia Records who embarked on a relationship with Dylan in 1974 while he was living on an 80-acre farm in Minnesota, separated from his wife. The geographical references in the lyrics all pertained to Bernstein, as did, apparently, a particular flower. In Clinton Heylin's biography, Behind the Shades, Bernstein said, "I remember… when we were walking out in the fields somewhere and I found a Queen Anne's lace, and he didn't know that's what it was called… This was in Minnesota. I would come up there for long weekends and then I would leave. I did say I was planning a trip to Hawaii. And I lived in San Francisco, Honolulu, [her birthplace of] Ashtabula—to put it in a song is so ridiculous. But it was very touching." Of the relationship, she said, "It felt sorta like 'Don't ask, don't tell.' I was a very young 24… This was brand-new stuff to me, so I never thought to ask, 'So, what's going on with your wife?'… I didn't want to get married, and I wasn't being asked to leave."
One outtake may have been cut from the album's final track list because it really would have invited speculation about Dylan's failing marriage.
The cut song "Call Letter Blues" (which was finally issued in 1991) included the lyrics: "Well, your friends come by for you/I don't know what to say/I just can't face up to tell 'em/Honey, you just went away… Well, children cry for mother/I tell them, 'Mother took a trip.'"
Both the album and Dylan's marital breakup were apparently influenced by an octogenarian art teacher.
Dylan fell under the artistic sway of a mercurial painter, Norman Raeben, who taught classes high above Carnegie Hall. He said that Raeben's artistic methods were the impetus behind him writing time-jumping songs like "Tangled Up in Blue." "It changed me," he recalled in an interview with the Dallas Morning News in 1978. "I went home after that and my wife never did understand me ever since that day. That's when our marriage started breaking up. She never knew what I was talking about, what I was thinking about. And I couldn't possibly explain it."
At one point Dylan wanted the album to be less acoustic and more of a return to the Highway 61 Revisited sound.
He paid a visit to Michael Bloomfield, the electric guitar hero identified with Dylan's most rousing mid-'60s triumphs, and played the  some of the new material he was eager to record. But Bloomfield felt confused and unable to follow Dylan's lead, so the reunion and that sound were not to be.
The one musician credited by name on the album is acoustic multi-instrumentalist Eric Weissberg, who was then famous for his hit "Dueling Banjos," as heard in the movie Deliverance.
"Eric Weissberg and Deliverance" are officially credited as the sole backing musicians on the project. Yet the album's recording history was tumultuous enough that Weissberg only appears on one track on the finished album, "Meet Me in the Morning."
A version of the album that was recorded in New York City was finished and even pressed as a test acetate before Dylan grew displeased with it at the last minute. He decided to postpone the release by a month so he could re-record half the songs.
That original acetate was widely bootlegged, and some fans still insist the five recordings that were scrapped are superior to the replacement versions he came up with. Most Dylanologists think the call to re-do half the album was the right one, however. Those five tracks he got rid of have never been officially released on any of his subsequent Bootleg Series archival albums, although numerous other alternate takes have.
The musicians at the initial New York sessions felt baffled when Dylan wanted them to record songs he hadn't taught them yet.
Weissberg's band grew flummoxed when Dylan not only didn't have charts but didn't seem interested in even doing a complete run-through of songs before the tapes rolled. "I got the distinct feeling Bob wasn't concentrating," Weissberg told Uncut magazine, "that he wasn't interested in perfect takes. He'd been drinking a lot of wine; he was a little sloppy. But he insisted on moving forward, getting onto the next song without correcting obvious mistakes." While they were listening to the playback of the first song they'd performed, "Simple Twist of Fate," Dylan interrupted it to begin teaching them another tune. "He couldn't have cared less about the sound of what we had just done. We were totally confused, because he was trying to teach us a new song with another one playing in the background… I was thinking to myself, 'Just remember, Eric, this guy's a genius. Maybe this is the way geniuses operate.'"
The initial New York sessions took place over four evenings, but after the first night's chaos, Dylan stopped inviting the full band and started working with an increasingly stripped down, drumless lineup, creating a particular intimacy in the recordings that made it to the final product.
By the time they got to "Shelter from the Storm," it was just Dylan and bassist Tony Brown.
Engineer Glenn Berger, now a psychologist, wrote a fascinating and widely circulated account of the New York sessions that corroborated the musicians' tales.
"He called off a tune. 'Let's do "If You See Her, Say Hello."' He barely rehearsed the song when he told us to record," wrote Berger. "The players were just beginning to figure out the changes and what to play. On the third try, he threw everyone off by playing a different song. The musicians stumbled… Barely having recovered from the shock, after a run-through or two of the new song, Dylan changed songs midstream, again, without letting anyone know… One by one, the musicians were told to stop playing. This hurt. You could see it in the musicians' eyes as they sat silently behind their instruments, forced not to play by the mercurial whim of the guy painting his masterpiece with finger-paints… We cut an entire album's worth of material like that in six hours."
Berger had even less regard for producer Phil Ramone's management style than Dylan's.
"How did (Ramone) get it so good that the heaviest cats in the world flocked to his door?… Between takes, I asked him how he did it," Berger wrote. "Without warning, he twirled around and was an inch from me, his face purple and trembling with rage. 'Who do you think you are, asking the great Ramone a question? You don't question what I do, you just obey… You're nothing! To you I am a god!' » The engineer concluded: "I know it's Dylan's blood on those tracks and that's what makes them great. But I take some small measure of solace for my pain and limitations by telling myself that along with his blood, there is also a little bit of mine."
After the album was supposedly finished, and tens of thousands of LP sleeves already printed, Dylan's brother, David Zimmerman, convinced him that it would be a flop if released as it was… and came up with a plan to salvage it.
Dylan and his brother were set to spend the holidays together in Minnesota, and David suggested getting a band of locally based musicians together right after Christmas to re-record some of the material. On Dec. 27 and again on the 30th, some of the top session players in Minneapolis gathered to re-cut five songs, and they clicked as a band in a way that the New York players had never been allowed to. A critical difference: Since Dylan had little patience for teaching a full band all the chords and changes of a song at great length, he ended up teaching the tunes to a local guitar shop owner, Chris Weber, who then taught the other musicians. Still, they rarely ran the songs all the way through before recording them. The nine-minute "Lily, Rosemary and the Jack of Hearts" is so much a first take that you can hear Dylan realizing in the opening bars that his harmonica is in a different key than he thought and adjusting on the fly. Four of the five tracks they cut, including "Tangled Up in Blue" and "Idiot Wind," are basically live recordings mixed live to two-track on the spot, with almost no overdubs.
After 40 years, the Minneapolis musicians who made the album come alive have still never been credited for their work.
In the book Simple Twist of Fate, the anonymous players expressed varying attitudes about never receiving the due they were promised. Said Weber, who came up with the key change and licks that brought "Tangled Up" to life, "We were told that there were 100,000 jackets already printed with Eric Weissberg and Deliverance credited, but if the album was a success and they printed more, they would give credit to the other musicians who were on the album." The album went double-platinum, but the cover was never altered, despite David Zimmerman's alleged promise to do so as the sessions ended. Nor did they ever receive thank-you calls, gold records, or even a free copy of the record… just union scale. In 2002, Gregg Inhofer wondered "what might have happened if we got credit… Any time I hear a Dylan song, whether I played on it or not, it just sticks in my craw and I go, 'Man, what if, what if, what if?' Why was I so stupid? Why was I so naïve?… I was taken advantage of, totally."
Not that even the guys who did get credit walked away happy. Weissberg wasn't thrilled about having him and his team replaced on much of the album.
"We could have done what he wanted, given a fair shake," Weissberg told Andy Gill in Simple Twist of Fate. "I would say that we were all somewhat bummed about it. But I feel absolutely no bitterness about it." Charlie Brown was not so sanguine: ""I was pissed, frankly!… You've got some of the best damn players on the planet playing on your record, and you replaced it?"
For his next album, Desire, Dylan put aside the vituperation of songs like "Idiot Wind" and recorded songs that seemed expressly designed to win his estranged wife back — including the inescapably autobiographical "Sara."
On July 31, 1975, the couple seemed to be exploring the idea of getting back together, and Sara was visiting the studio when Dylan had the band go in and play the new song "Sara" as she watched. As an observer noted in Bob Spitz's biography, "Bob obviously wanted to surprise her with it… He turned and sang the song directly at Sara… He was really pouring out his heart to her… It was obvious she was unmoved." But reconcile they did, for a short time.
The marriage had begun to unravel again by the time Dylan made "Idiot Wind" a focal point of the Rolling Thunder Revue tour.
In the early part of the tour, he focused on the more upbeat material from Desire, but eventually shoved that aside in favor of angrier stuff. As Uncut put it, "At a televised gig in Colorado on his 35th birthday, with his wife and children watching, he sang it into a howling gale. Released on Hard Rain (the 1976 live album), it beats even Blood On The Tracks' version for paint-blistering bile." Among the lyric changes that night: "Visions of your chestnut mare" became "Visions of your smoking tongue."
Blood on the divorce papers?
Sara filed on March 1, 1977, and the divorce was finalized on June 30, with a reported $36 million settlement, seeming to establish that it's more of a Blood on the Tracks world than a Desire one.
Three of the songs have only been performed live by Dylan once.
Besides the aforementioned duet of "Meet Me in the Morning" with Jack White in 2007, there are two other songs from the album that only merited a single live performance from Dylan. The epic "Lily, Rosemark and the Jack of Hearts" was never played again after he did it as a duet with Joan Baez in Salt Lake City in May 1976. "Buckets of Rain" had to wait for its live premiere (and possibly final appearance) until November 1990, when Dylan shocked fans by opening a Detroit show with the album-closer. Others have also counted as concert rarities, like "You're Gonna Make Me Lonesome When You Go," which he hasn't performed since 1976.
On the other hand…
He's sung "Tangled Up in Blue" in concert over 1,400 times.
A lot of other artists seem to like "Buckets of Rain" more than Dylan.
Neko Case included it on a live album, and it's also been performed by David Gray, Coldplay's Chris Martin, John Mayer, Beth Orton, and even Dave Van Ronk.
The band Mary Lou's Corvette covered the entire running order of Blood on the Tracks for a live album.
She can be heard expressing her nervousness about tackling all 15 verses of "Lily, Rosemary and the Jack of Hearts."
Mary Lou's Corvette still missed a verse.
Dylan's original/discarded New York recording of "Lily, Rosemark and the Jack of Hearts" included a 16th verse, which Joan Baez did include when she covered the track.
Dylan recorded a goofy duet with Bette Midler of "Buckets of Rain."
She recorded the track for her 1976 album Songs for the New Depression — a version despised by many Dylan fans but beloved for its off-the-cuff silliness by a few. For reasons never properly explained, the lyric in her version is rendered as "nuggets of rain." At the end, she says, "Bobby, Bobby, hey there Mr. D, you set me free." His final line: "You and Paul Simon should have done this one. »
The most covered song?
Possibly a tie between "Tangled Up in Blue" (besides Great White: Baez, Jerry Garcia, the Indigo Girls, Ani Difranco, the String Cheese Incident, KT Tunstall, Leftover Salmon, the War on Drugs) and "Simple Twist of Fate" (Diana Krall, Bryan Ferry, Sarah Jarosz, Coldplay, Wilco, Concrete Blonde, etc.)
In 2012, a movie version of Blood on the Tracks was announced.
Brazilian-based RT Features made the trades with news they'd acquired rights, saying, « As longtime admirers of one of the greatest albums in the history of music, we feel privileged to be making this film. Our goal is to work with a filmmaker who can create a classic drama with characters and an environment that capture the feelings that the album inspires in all fans. » The company was undaunted by the fact that Blood on the Tracks has no plot, although that may have sunk in during the last four years of apparent inaction.
'Eventually I would record an entire album based on Chekhov short stories—critics thought it was autobiographical…' Chronicles: Volume I
Meet Me in the Morning (Early Take)The bloodletting began, fittingly, in a red notebook. Estranged from his wife at the time, living on a farm in Minnesota with his kids and his new girlfriend, he started filling up pages with story-laden imagery, thumbnail sketches that bled, one into another. The first to spill forth was the purgatorial Western of 'Lily, Rosemary, and the Jack of Hearts,' which appears in précis form in the notebook's early pages, followed by 'Tangled Up in Blue' and then draft after draft of 'Idiot Wind.' About the latter, he later explained, 'It wouldn't stop. Where do you end? You could still be writing it, really. It's something that could be a work continually in progress.'
Critics (and listeners too) tend to think of Blood on the Tracks as an excavation of Dylan's own love life up to that time. The whole devastating break-up cliché just seems to chime so well with the mood and content of the music. Who cares if he was never a cook in the Great North Woods, or if Sara Dylan had never gone anywhere near Tangier, it's all just a metaphor, one big allegory for the devastation he found himself surrounded by at the time. The key to the songs is that 'he' is only ever 'Dylan' and 'she' is only ever his wife or someone he slept with.
Idiot WindBut to interpret the songs such a way, as if tracing a star map through the back roads of the songwriter's life, is to do a disservice to the artistry of the storytelling.  Blood on the Tracks is not a memoir, a confession, or even a roman à clef. What we encounter in these songs is layer upon layer of thematically-linked images, flicker-book fictions. Gone are the mythic Americana mash-ups of Highway 61 Revisited. Gone are the elaborate opium dreams and surrealist backrooms of Blonde on Blonde. What we get instead is a cast of couples and jilted lovers, their battered narratives composed of raggedy scraps—not biography. If these scenes are meant to correspond solely to Dylan and the various women in his life, then why did he bother with the artistic obfuscation, the multiplicity of perspectives? Why introduce the Man named Gray, the one-eyed undertaker, the roommates down on Montague Street? And why this determination to play Picasso with narrative?
Because, he said later, 'I wanted to defy time, so that the story took place in the present and the past at the same time. When you look at a painting, you can see any part of it, or see all of it together.'
The catalyst for all this may well have been the dissolution of his marriage, or it may have been painting classes he'd been taking the year before and from which he'd returned with a fire in his head ('I went home and my wife never did understand me ever since that day'). On a purely technical level, however, the thing that definitively flicked the switch from heartbreak to newfound creativity was a matter of tuning. Specifically open-E (or, to be even more specific, open-E tuned down a whole step to D). Mythology tells us that a post-Blue Joni Mitchell taught this guitar tuning to him, although, if true, this would have to be qualified as re-taught, since he'd used it extensively during the Freewheelin' sessions (see 'Corrina, Corrina,' 'Oxford Town,' 'I Shall Be Free' etc.) What is undeniable is that, up to this point, he had never played in an open-tuning like this: flicking his way through the chords, alternating bluesy slides up the neck and Everly Brothers changes with vaguely medieval harmonics.
In the months prior to recording, he went around, trying the songs out on different people. He played them to Shel Silverstein on a houseboat in Marin County; he played them to Stephen Stills in a Minneapolis hotel room after a CSN gig (according to Graham Nash, who was standing in the doorway, Stills's verdict afterwards was 'He's a good songwriter, but he's no musician'); at one stage, he even played them to some Hasidic friends in a backyard in Crown Heights, Brooklyn.  When he collared Mike Bloomfield, his foot was already tapping hyperactively, impatient to get the songs out. But Bloomfield (who'd been there onstage with him at Newport, who'd helped him turn 'Like a Rolling Stone' into what it was) was bewildered. It took the guitarist too long to realize he was being used more as a sounding board than a collaborator.
'He came over and there was a whole lot of secrecy involved, there couldn't be anybody in the house…He took out his guitar, tuned to open D tuning and he started playing the songs nonstop…He just did one after another and I got lost. They all began to sound the same to me, they were all in the same key, they were all long. I don't know. It was one of the strangest experiences of my life. And it really hurt me…'
Lily, Rosemary, and the Jack of HeartsThis was a songwriter wanting less to polish his newly minted songs than to be rid of them. In the studio, he similarly kept his head down, ignoring everyone. The musicians he took with him into A&R Recording's Studio A (the same studio at which he'd recorded his first six albums) ended up feeling just as alienated as Bloomfield. Made up of Eric Weissberg and the band that had played on the Deliverance soundtrack, these were top session men who knew how to follow a lead. But the performer in question was not offering any leads. No quick rehearsals, no chord charts. They couldn't even follow his hands along the fret board because of the weird tuning he was using. Phil Ramone, the producer (despite claiming greater responsibility after the fact), basically had the mic-stands set up and hit record. If the buttons on Dylan's jacket were click-clacking against his guitar through every take—and he didn't seem to mind—then so be it.
The New York Sessions of Blood on the Tracks were quick work, recorded over four inebriated nights in September of 1974. In the end, the drums and lead guitars were all dropped; after nailing down two tracks with a full band ('Meet Me in the Morning' and 'Buckets of Rain') the accompaniment would be reduced to just bass, some touches pedal steel and some overdubbed organ. On an album that thematically professed it was 'doom alone that counts,' minimalism seemed the obvious way forward.
You're a Big Girl NowBlood on the Tracks is not an album about a relationship (not Dylan's, not anybody's), but an album about the brokenness inherent, ultimately, in all relationships. The tarot deck is stacked from the start, romance can only play itself out. Lovers just have to 'keep on, keeping on' as best they can. Even in a song about the breathless, flower-picking, high-point of love ('You're Gonna Make Me Lonesome When You Go'), the inevitable end of the affair still haunts the proceedings. Philosophically, we're very much in that post-Watergate wasteland of paranoid, Marathon Men, everyone trying unsuccessfully to extricate themselves from pantomimes of intrigue and gossip. Here, the very idea of finding shelter from the storm is an archaism from another lifetime, remembered nostalgically. What else to see buckets of rain/buckets of tears everywhere?  If the songs on Blood on the Tracks give us a world in which heartbreak is endemic and inevitable, then it's the New York Sessions that are still reeling, still hung up, still raw.
There are photos of him at the time of the recordings, waiting around in the swanky lobby of A&R's Studio A. Standing in a white-walled room that looks like a set halfway between Logan's Run and Emmanuelle, he poses with his guitar and what can only be the infamous blazer. In the first few shots he stands shyly, chin deep in his lapels. He strums a little bit beside a cup of coffee—but, eventually, he's lying flat on the white shag throw rug, looking like he's been run over.
Tangled Up in BlueTwo months later, he was given a test pressing of the album which he took back with him to Minnesota and played for his brother. The younger Zimmerman sagely advised that said album was too dark and downbeat to be commercially viable. The album opener ('Tangled Up in Blue') was too laidback and melancholy; the solo version of 'Lily, Rosemary, and the Jack of Hearts,' was just too damn long; 'Idiot Wind' had no bite to match its bark; why was everything in the same weird tuning, and what about those noisy buttons on his jacket? Columbia HQ was phoned and told to apply the brakes. A group of local musicians were rounded up in Minneapolis and half the album was re-recorded over four more nights, with an aim towards revitalizing the songs.
In creating a far more dynamic album, however, some of the finer nuances on individual tracks were undeniably lost. Because Dylan was mostly unaccompanied on the New York Sessions (and because every song shared that same open-E blood-type) it was left primarily to his vocal to give the songs their shape. Throughout the early sessions, it is his phrasing that adds depth and emotional range, drives the songs down their storied paths. You need only compare the different versions of 'If You See Here, Say Hello'; on the record-as-released, it sounds as if the band have all agreed that this is a torch song and supplied lugubrious atmospherics accordingly. Earlier, in New York, Dylan could have been singing from the floor of the studio lobby, so beaten-down is the performance (on one take, his vocal is nothing more than a deathbed whisper). 'Idiot Wind,' too, lost something in the space between September and December 1974: where the fiery official version spews forth increasingly mad accusations, the earlier, more subdued performance leans more towards regret and fatalism (to such the extent that it becomes ambiguous who's hurting who, who's fated to be lying in that ditch, blood on their saddle). The rawness of the songs recorded in New York all suggest an emotional vulnerability. The performer was still walking wounded, still howling in the night. On these tracks, the blood was still wet. words / dk o'hara
164: Bob Dylan, 'Tangled Up in Blue'
Jeff Meshel's world
Feb 15, 2013
Bob Dylan, 1974, the man of a thousand faces, as multifaceted and puzzling as life itself.
After nine monolithic albums in eight years (1963-70) that not only described but actually prescribed the lives of an entire generation, then a creative drought of four years. After years of frenetic touring, then a seven year hiatus induced by a motorcycle crash. What was he doing in those interim years?
Well, he married in 1965 and had four children. In 'Sign on the Window' from "New Morning", one of the greatest songs on the last in his string of great albums, he sings "Build me a cabin in Utah/Marry me a wife, catch rainbow trout/Have a bunch of kids who call me "Pa"/That must be what it's all about."
But then came 1973-1974. A new album for a new record company, "Planet Waves" for David Gefen's Asylum, commercially mediocre, artistically uneven. The "After the Flood" tour with The Band, more shouted than sung.
In the midst of all this activity, Dylan began to study painting with 73 year-old Russian-born Norman Raeben, the son of Sholem Aleichem. He stressed perceptual honesty rather than conceptualization. "Bob", Norman said to Dylan, "look at that round coffee table. Now, show me how you would paint it." He thought the scruffy Dylan was destitute, and told him that if he'd clean up the studio after class he could crash there. Raeben berated his students in class, with a kill-or-cure indifference to their feelings.
"He put my mind and my hand and my eye together in a way that allowed me to do consciously what I unconsciously felt," said Dylan. This metamorphosed into a songwriting technique employing a fragmented narrative of time, place and person. Events, personae, and sequences Bob and shift. It is left to the listener to struggle to reconstruct some coherence, some linear narrative. He never quite succeeds, because the images are built for slipping and sliding, defying mere denotations. But the energy generated in the leap between the given and the sought for creates a kinetic aesthetic experience, ever-changing, transcending time and place, forever young.
"I had met magicians, but this guy is more powerful than any magician I've ever met. He looked into you and told you what you were. And he didn't play games about it."
The experience with Raeben seems to have brought trouble to Dylan's domestic paradise. "Needless to say, it changed me. I went home after that and my wife never did understand me ever since that day. That's when our marriage started breaking up. She never knew what I was talking about, what I was thinking about, and I couldn't possibly explain it."  ('Idiot Wind': 'Even you, yesterday, you had to ask me where it's at. I couldn't believe after all these years, you didn't know me better than that, sweet lady.')
The technique and the trauma engendered an artistic achievement of monumental scale in the resulting 1974 album, "Blood on the Tracks." It is a collection of ten songs, mostly written in D, employing lots of major seventh chords (giving the overall tone of sweet, pained wistfulness) and performed on an acoustic guitar in open tuning with minimal accompaniment – a bass, sometimes a steel guitar, sometimes a touch of organ (very reminiscent of the format he employed on the softer acoustic songs on Bringing It All Back Home). He first recorded the songs in New York City in September, 1974, with a shifting array of studio musicians in a series of sessions that took Dylan's notoriously casual studio work to new levels of shoddiness. He would just start playing and expect the musicians to follow. Adding verses, extending breaks. At times, they pleaded with him to do another take. Then three months later, he redid the songs in Minnesota with a bunch of his brother's buddies.
The officially released version of the album is a mix, five recordings from New York ('Simple Twist of Fate', 'You're Gonna Make Me Lonesome When You Go', 'Meet Me in the Morning', 'Shelter from the Storm' and 'Buckets of Rain'), five from Minnesota ('Tangled Up in Blue', 'You're a Big Girl Now', 'Idiot Wind', 'Lily, Rosemary and the Jack of Hearts', 'If You See Her, Say Hello'). The NY takes are softer, gentler, more sincerely loving, more nakedly pained. The Minnesota takes have a harder surface, faster tempi, more aesthetically distanced. Uniformly, the New York takes are superior. Some of the Minnesota takes are respectable, none improve on the originals.
That would be impossible. They're pretty perfect. "Blood on the Tracks" is widely considered a peak achievement for Dylan, for the music of our times. It was ranked number 16 on Rolling Stone's list of the 500 greatest albums of all time. Bill Wyman (of The Rolling Stones) considered it "…his only flawless album… It is his kindest album and most dismayed, and seems in hindsight to have achieved a sublime balance between the logorrhea-plagued excesses of his mid-1960s output and the self-consciously simple compositions of his post-accident years." Logorrhea? Bill Wyman??
Dylan famously said, in a radio interview with Mary Travers, "A lot of people tell me they enjoy that album. It's hard for me to relate to that. I mean, it, you know, people enjoying that type of pain, you know?" Well, 'enjoy' certainly doesn't begin to encompass the rich experience which can be derived from "Blood on the Tracks". If you're going to revisit it or learn it, I urge you to seek out the bootleg New York sessions.
For our Song of The Week, we have the pleasure of saying a few words about the iconic, seductive, elusive, indelible song that opens the album, 'Tangled Up in Blue'. All Dylan's passion – both the love and the pain, strongly weighted towards the latter – and the wit and the wisdom and the humor are there. We often forget what a master craftsman of lyrics Dylan is. He's not just deep or profound. He has a command of the technique of writing lyrics that is often obscured by his many other talents.
Dylan riffed his writing abilities on 'Tangled Up in Blue'. From the start, he invented new lyrics at every turn. Here's Take 1 from New York. Here's Take 2. In both, you can hear the clicking of his jacket buttons against the guitar. And you can feel the pounding of his heart. Here's the official release, the Minnesota version. At the bottom, you can see the lyrics of Minnesota (mostly first person) juxtaposed with those from New York (mostly third person).
Serious people have made a study of comparing variant versions of the song.  Here's one. Here's another. Here's a third. There are many more. And what is so remarkable is that every switch, every shift, works. They're all great, they're all legitimate. Do you get that? He writes a magnificent song, and then recreates the lyrics every time he sings it!! Not even Charlie Parker did that.
The song seems to tell a story, even though the details can't be pinned down. Dylan plays with pronouns, with personae. 'He' and 'I' and 'she' and 'they' are indecipherable, shifting, a dance of veils.
In the first verse, he's remembering her: the song is a flashback. At the end, he'll say that he's going back to her. They wanted to get married, but her parents didn't approve. He's hitching East. Why? Who knows. Let your imagination work. The humor—I was wondering if she'd changed, if her hair was still red. Oh, Bobby.
Second verse. He extricates her, they run off, they split. 'I heard her say over my shoulder'—he doesn't even turn around. But he's saying this all with unbounded love. Boy, is there a whole world right there.
Third verse. Lumberjack cook, the ax fell. Rhyming 'employed' and 'Delacroix'. Jeez.
Fourth verse. She's dancing topless in the spotlight. He's gaping at the side of her face. Right. 'Later on as the crowd thinned out, I was just about to do the same.' It don't get no better than that. 'I muttered something underneath my breath.' Ok, it just did. He 'gets uneasy' when this topless dancer hitting on him 'bends down to tie his shoes'.  I have nothing to say, I'm just shaking my head in appreciation and enjoyment.
Fifth verse. Dante Alighieri, 1265-1321, author of The Divine Comedy. In subsequent versions, this changed to Jeremiah and Baudelaire and others. This stoned, topless, brazen red-head introduces our Horatio Alger to Dante.
Verse Six. Who knows who is in the scene—2 people? 3? But the fragments are indelible: 'There was music in the cafés at night/And revolution in the air.' That is the 1960s encapsulated in a single image. 'Keep on keeping on'. That's life.
Last verse. What is 'tangled up in blue'? It's a chaotic pastiche, a vortex of glimpses of situations that makes absolute emotional sense. It's a perfect union of fifty states of mind. It's a song.
We know exactly where we are in every bar, be it a measure of beats or booze. Until the next one, then we're somewhere wholly other. We're on a six-minute road trip, in flux, heading for another joint at every moment. But we always feel the same, we just see it from different points of view. And we all know why. Because we're all so tangled up in blue.
1 Early one mornin' the sun was shinin'
I was layin' in bed
Wond'rin' if she'd changed at all
If her hair was still red
Her folks they said our lives together
Sure was gonna be rough
They never did like Mama's homemade dress
Papa's bankbook wasn't big enough
And I was standin' on the side of the road
Rain fallin' on my shoes
Heading out for the East Coast
Lord knows I've paid some dues gettin' through
Tangled up in blue
Early one mornin' the sun was shinin'
He was lyin' in bed
Wond'rin' if she'd changed at all
If her hair was still red
Her folks they said their lives together
Sure was gonna be rough
They never did like Mama's homemade dress
Papa's bankbook wasn't big enough
He was standin' on the side of the road
Rain fallin' on his shoes
Heading out for the old East Coast
Lord knows he's paid some dues gettin' through
Tangled up in blue
2 She was married when we first met
Soon to be divorced
I helped her out of a jam, I guess
But I used a little too much force
We drove that car as far as we could
Abandoned it out West
Split up on a dark sad night
Both agreeing it was best
She turned around to look at me
As I was walkin' away
I heard her say over my shoulder
"We'll meet again someday on the avenue"
Tangled up in blue
She was married when they first met
Soon to be divorced
He helped her out of a jam, I guess
But he used a little too much force
They drove that car as far as we could
Abandoned it out West
Split up on a dark sad night
Both agreeing it was best
She turned around to look at him
As he was walkin' away
She said "This can't be the end,
We'll meet again someday on the avenue"
Tangled up in blue
3  I had a job in the great north woods
Working as a cook for a spell
But I never did like it all that much
And one day the ax just fell
So I drifted down to New Orleans
Where I happened to be employed
Workin' for a while on a fishin' boat
Right outside of Delacroix
But all the while I was alone
The past was close behind
I seen a lot of women
But she never escaped my mind, and I just grew
Tangled up in blue
He had a job in the great north woods
Working as a cook for a spell
But he never did like it all that much
And one day the ax just fell
So he drifted down to LA
Where he reckoned to try his luck,
Workin' for a while in an airplane plant
Loading cargo onto a truck
But all the while he was alone
The past was close behind
He seen a lot of women
But she never escaped his mind, and he just grew
Tangled up in blue
4 She was workin' in a topless place
And I stopped in for a beer
I just kept lookin' at the side of her face
In the spotlight so clear
And later on as the crowd thinned out
I's just about to do the same
She was standing there in back of my chair
Said to me, "Don't I know your name?"
I muttered somethin' underneath my breath
She studied the lines on my face
I must admit I felt a little uneasy
When she bent down to tie the laces of my shoe
Tangled up in blue
She was workin' in a topless place
And I stopped in for a beer
I just kept lookin' at the side of her face
In the spotlight so clear
And later on as the crowd thinned out
I's just about to do the same
She was standing there in back of my chair
Said to me, "What's your name?"
I muttered somethin' underneath my breath
She studied the lines on my face
I must admit I felt a little uneasy
When she bent down to tie the laces of my shoe
Tangled up in blue
5  She lit a burner on the stove
And offered me a pipe
"I thought you'd never say hello," she said
"You look like the silent type"
Then she opened up a book of poems
And handed it to me
Written by an Italian poet
From the thirteenth century
And every one of them words rang true
And glowed like burnin' coal
Pourin' off of every page
Like it was written in my soul from me to you
Tangled up in blue
She lit a burner on the stove
And offered me a pipe
"I thought you'd never say hello," she said
"You look like the silent type"
Then she opened up a book of poems
And handed it to me
Written by an Italian poet
From the thirteenth century
And every one of them words rang true
And glowed like burnin' coal
Pourin' off of every page
Like it was written in my soul from me to you
Tangled up in blue
6  I lived with them on Montague Street
In a basement down the stairs
There was music in the cafés at night
And revolution in the air
Then he started into dealing with slaves
And something inside of him died
She had to sell everything she owned
And froze up inside
And when finally the bottom fell out
I became withdrawn
The only thing I knew how to do
Was to keep on keepin' on like a bird that flew
Tangled up in blue
He was always in a hurry,
Too busy or too stoned.
And everything that she had planned
Just had to be postponed.
He thought they were successful
She thought they were blessed
With objects and materiel things,
But I never was impressed.
And when it all came crashing down
I became withdrawn
The only thing I knew how to do
Was to keep on keepin' on like a bird that flew
Tangled up in blue
7  So now I'm goin' back again
I got to get to her somehow
All the people we used to know
They're an illusion to me now
Some are mathematicians
Some are carpenters' wives
Don't know how it all got started
I don't know what they're doin' with their lives
But me, I'm still on the road
Headin' for another joint
We always did feel the same
We just saw it from a different point of view
Tangled up in blue
So now I'm goin' back again
I got to get to her somehow
All the people we used to know
They're an illusion to me now
Some are mathematicians
Some are carpenters' wives
Don't know how it all got started
I don't know what they're doin' with their lives
But me, I'm still on the road
Headin' for another joint
We always did feel the same
We just saw it from a different point of view
Tangled up in blue
In an archive piece taken from Uncut's January 2005 issue (Take 92), we look back at Dylan in 1975, when he turned the crisis of a deteriorating relationship into one of rock's most compelling dramas. This is the story of Blood On The Tracks, the album that marked the demise of Dylan's marriage – and his artistic rebirth. Words: Nick Hasted
February 13, 1977. Bob and Sara Dylan are screaming themselves hoarse. Sara has just walked down to breakfast in their Malibu mansion to find Bob and their children sat down to eat – with another woman. She's one of countless girlfriends Bob has been seeing over the previous year. This one has even moved into a house on their estate. But seeing her sitting with their children makes something in Dylan's wife finally snap. In the furious slanging match that follows, she will later allege, Bob punches her in the face, damaging her jaw. Then he tells her to get out. Their 11-year marriage, one of rock's great romances, is finished.
But 30 years ago this month, in December 1974, Dylan was completing its true epitaph. Written during their first separation, Blood On The Tracks is one of the most truthful dissections of love gone wrong in rock history, by turns recriminatory, bitter and heartbroken. It is one of Dylan's peaks, the record where his genius and frail humanity meet.
It comes at a cost. It is the culmination of eight years in which Dylan, settled with Sara and their children, tries to evade his fame and talent, seeking a series of bolt-holes across America where he can somehow be ordinary again. Trying hard to be a good husband, music ceases to matter. For three years in the early '70s, he releases nothing at all. At one time rock's untouchable king, he seems washed up. With awful irony, it takes his marriage smashing apart to rekindle his art. Blood On The Tracks is the record he pulls from the wreckage.
__________________
Woodstock 1969. Bob Dylan, the peace movement's errant prince, sleeps with two single-shot Colt pistols close at hand, and the Winchester blasting rifle he calls "the Equaliser" stacked by his door. Hippies have been capering on his roof, swimming in his pool, fucking in his bed, marching up his driveway in straggling droves. They are coming for answers, or to stare and point, or with less clear, more malign motives. Rifles have been recovered from one persistent, insane intruder. With one part of his mind, Dylan fears his own weapons could mangle these fans. Simultaneously, he wants to "set fire to them".
It is the height of the countercultural tumult in America, and the stray battalions fetching up at Dylan's door are looking for the legend they see as its leader: Dylan the acid guru of Blonde On Blonde, who laid down what rock could be, then vanished from view as a generation fell under his spell. These fans are desperate for Dylan to make another great statement, to admit he is music's messiah. But greatness is the last thing on Dylan's mind, his mid-'60s mastery an irritant he's desperate to escape. He is like Clint Eastwood in Unforgiven, hiding out in a farmhouse, wanting the world to forget him. He has put away the musical weapons that tore rock apart, and he has no plans to ever use them again.
Dylan has lived in Woodstock since 1965. He married the ex-model Sara Lownds on November 22 that year. He adores his quiet, shy young wife, immortalised in "Sad-Eyed Lady Of The Lowlands". It was she who helped ensure his survival from the suicidal pace of his mid-'60s career, as much as the contentious bike crash – on July 29, 1966 – which brought it to a halt. "Until Sara, I thought it was just a question of time until he died," Dylan's personal assistant in Woodstock, Bernard Paturel, said. "But later, I had never met such a dedicated family man." Bob had adopted Maria, Sara's young daughter from a previous marriage, and the couple had four more children in quick succession. Living with his new family, the almost supernatural creative fire of the mid-'60s passed from him like a fever. Suddenly, he seemed content to walk his daughter to the school bus. In the afternoons, he would write and paint, or visit neighbours, while Sara (typically for non-feminist Dylan) did the chores. It seemed idyllic.
"Having children changed my life and segregated me from just about everything that was going on," he recalls in Chronicles. "Outside my family, nothing held any real interest for me… I was fantasising about a nine-to-five existence, a house on a tree-lined block with a white picket fence… That would have been nice. That was my deepest dream."
The music he made in this period of retreat – secret "basement tapes" with The Band never meant for release, John Wesley Harding (1968), Nashville Skyline (1969), Self Portrait (1970) and New Morning (1970) – turned its back on the world and its demands. Though good records, they were placid compared to their predecessors, a calm after the storm. It seemed permanent.
After New Morning, Dylan made no more studio albums for four years. In Chronicles, Dylan claims the period was one of deliberate, near-schizoid deception. Shaken by fame's assault on his everyday life, resentful of fans' crazy expectations, he resolved to "demolish my identity", to transform his image from messiah to the happy hick of Nashville Skyline's sleeve. "It's hard to live like this," he remembers of that mundane mask, as if recalling being a spy, or a serial killer. "The first thing that has to go is any form of artistic self-expression that's dear to you… Art is unimportant next to life… I had no hunger for it anymore, anyway."
The playwright Archibald MacLeish, frustrated at the superficial songs Dylan wrote for one of his productions in 1969 (later used on New Morning), asked for something darker, truer. Dylan denied him: "I wasn't going to go deeper into the darkness for anybody. I was already living in the darkness. My family was my light and I was going to protect that light at all costs."
The rock community buzzed with consternation as their formerly infallible leader flitted between silence and MOR experiments. However, Dylan soon found that his period of tranquility and abstention from the rock mêlée had damaging effects of its own. Before long, his impersonation of uninspired drift became all too real. "Until the accident, I was living music 24 hours a day," he told Robert Shelton in 1971. "If I wrote a song, it would be two hours, two days… now, two lines…"
Letting his genius collapse for the sake of a quiet life with his kids couldn't really continue. And, as the '70s progressed, the tension between the two sides of his nature slowly tore him in half. Like some awful horror tale, the more he tried to flee from his fame, the more he circled back into its grip. He had left Woodstock's supposed idyll in late 1969, dismissing it as a "daily journey into nothingness". Moving his family into the heart of his old Greenwich Village haunts, though, was hardly likely to shake off his fans. When he walked the streets there, he felt stared at like "a giant jungle rat", a disgusting, unnatural freak. Self-styled "Dylanologist" AJ Weberman made things worse. He picketed Dylan's house, berating him with a bullhorn for abandoning his flock. He rooted through Dylan's garbage, looking for clues. He even shoved past an outraged Sara to try to breach their apartment. Dylan eventually battered his tormentor in the street. But dreams of a normal New York life were smashed.
In November 1972, Bob and Sara tried fleeing to Mexico, where Dylan had a part in Pat Garrett And Billy The Kid (1973). "I'd gotten them out of New York, that was the important thing, there was a lot of pressure back there," he recalled. But the drunken, leering machismo of a Peckinpah set in Durango was no sanctuary. "My wife got fed up almost immediately. She'd say to me, 'What the hell are we doing here?' It was not an easy question to answer."
The Dylans made one last dash for freedom in 1973, heading west to Point Dume, California. It was there that the pressure of their harried life began to tell, and cracks in their marriage appeared. The house started it. Sara wanted another bedroom, which the whole building was knocked down to accommodate. Bob dreamily saw this as an opportunity for a new house, "my own fantasy". With a less than practical grasp of the building trade, the Dylans had soon caused the project to spiral out of control. An enormous fireplace was torn out and replaced almost weekly; a bridge shaped like women's legs crossed a fake-natural lake. Fifty-six hippies camped on the site in tepees at Bob's expense for two years, firing up bricks in flaming kilns for the endless extravagance. An oriental dome crowned this rock folly. Bob and Sara, renting nearby with their five children, fell into fighting over fixtures and fittings. No one had ever seen them argue before.
Meanwhile, Dylan's musical stasis, self-induced or not, began to crack, too. He'd had a rancorous separation from his manager Albert Grossman in 1971, on discovering his Woodstock neighbour kept half of his songwriting royalties, an arrangement that ran out in 1973 – not unconnected, perhaps, to his writer's block. Dylan also cut himself loose from Columbia, his home since 1961, sweet-talked into a deal with David Geffen's Asylum Records. Suddenly, songwriting joints that had seemed seized up creaked back into life. Bob called his old compadres The Band to LA in November 1973 and punched out Planet Waves, his first real LP since 1970, in three days. At one time to be titled Wedding Song, it had its share of odes to married bliss. But one track, "Dirge", also offered a first rumble of the darkness he had so carefully erased from his recent music. It seemed to recall a regretted, sadistic affair. Real or imaginary: who could tell? "I hate myself for lovin' you," he spat, with his old, cold contempt, "but I'll soon get over that."
Bleak fantasy or confession, Dylan was soon cheating on Sara for real. The deal Geffen had tempted him with included a blockbusting comeback tour of America with The Band, and an accompanying live album. Tour '74 and the fiery double LP Before The Flood were triumphs, as Dylan shed his diffident mask to aggressively stake his place in '70s rock's new stadium hierarchy.
Sara, though, stayed behind. "She despised the rock'n'roll lifestyle," Dylan roadie Jonathan Taplin told biographer Howard Sounes. "People who just wanted to talk about music were boring to her." "She doesn't have to be on the scene to be happy," Dylan had said admiringly of his sad-eyed lady, back in Woodstock. Now, though, he was out on his own – after eight years' abstinence, just as rock touring reached new debauched depths. The Band had roadies take Polaroids of girls wanting to get backstage, poring over potential beauties like horse-traders. Cast-offs were handed to the crew. How far Dylan dived into the groupie pool isn't known. But by February, he was certainly straying. He met Columbia Records executive Ellen Bernstein, 24, in California, seeing her for much of that year. Actress Ruth Tyrangiel claimed Dylan began a 19-year affair with her the same month, becoming, she claimed in court in 1995, "nurse, confidante, home-maker, housekeeper, cook, social companion and advisor" to Dylan, who she said promised to leave Sara for her. Though her charges were dismissed, Dylan's wandering dick, and the massive strain on his marriage, were common knowledge in the papers that summer.
With his dream home a bomb site, Dylan was also back in New York by the spring. Here, he started a stranger relationship. When he anonymously attended art classes at Carnegie Hall, painter Norman Raeben, 73, took a fatherly shine to him. Dylan had male-bonded over his amateurish art before, with Woodstock neighbour Bruce Dorfman. Now, Raeben's more radical tutelage gave Dylan a guru and father figure. The catalyst came when Raeben made Dylan glance at a vase, then took it away. "Draw it!" he snapped. Dylan began to buzz with new ideas about perception, which would soon surface in his songs. At the same time, his adoration of the older man lured him further from Sara. Raeben was "more powerful than any magician", he later claimed, clearly under his spell. "I went home after that and my wife never did understand me ever since that day. She never knew what I was talking about. And I couldn't possibly explain it."
After eight years of suppression, the mask was slipping. Like Clint the killer in Unforgiven, the taste Tour '74 had given Dylan of his old life proved addictive. He had begun to smoke and drink heavily again; even the mellow, mature voice he had essayed since Nashville Skyline (when on a smoking break) was roughed up, raw and raging on Before The Flood. Jekyll was turning into Hyde, and Sara couldn't stand it. In summer 1974, they separated.
Dylan retreated to a farm he'd just bought back in his home state, Minnesota, which he shared with his brother David. His new lover, Ellen Bernstein, visited for a while. Sara was rarely seen. In this bolt-hole, he began to write Blood On The Tracks.
__________________
"Private songs" was what Dylan told his old Columbia mentor John Hammond he'd be recording when he rang to book studio dates, in September 1974. Certainly the lyrics he'd hammered out in Minnesota were unlike anything he'd written before. "Tangled Up In Blue" was among a dozen songs owing little to the lysergic torrents of his twenties, or the homilies he'd settled for since. These were words singed by the experience of heartbreak, the 33-year-old Dylan now ruefully mature.
The songs' importance to him was shown by Blood On The Tracks' unusually protracted recording, using three sets of musicians in two states, in sessions spread over three months. It still only took six days in all. But for a man who created the classic John Wesley Harding in six hours, that was a marathon.
When the Blood On The Tracks sessions began, though, on September 12, Dylan's mood was unaccountably slapdash, even for him. The first musicians were chosen by chance when producer Phil Ramone, pacing nervously outside New York's Columbia Studio, bumped into guitarist Eric Weissberg of crack session band Deliverance (Weissberg had made his name with the "Duelling Banjos" sequence of John Boorman's film). Ramone told Weissberg that Dylan was due that evening, but hadn't bothered to book a band. Deliverance filled in at Ramone's request. But the Dylan who arrived that night was skittish, with nerves, excitement – or maybe just the red wine he was gulping like water.
"I got the distinct feeling Bob wasn't concentrating," Weissberg recalled, "that he wasn't interested in perfect takes. He'd been drinking a lot of wine; he was a little sloppy. But he insisted on moving forward, getting onto the next song without correcting obvious mistakes."
The half-cut legend's disdain for studio convention was driven home to a shocked Weissberg when they listened to a playback of their first effort, "Simple Twist Of Fate": "In the middle of it all, Bob starts running down the second song for us. He couldn't have cared less about the sound of what we had just done. We were totally confused, because he was trying to teach us a new song with another one playing in the background." Weissberg, a session veteran, tried to stay calm. "I was thinking to myself, 'Just remember, Eric, this guy's a genius. Maybe this is the way geniuses operate.'"
"Meet Me In The Morning" and "Call Letter Blues" – near-identical, swaggeringly played blues melodies with radically distinct lyrics – were among the four songs completed in this first three-hour blast. Their power showed the instincts of the apparently plastered Dylan were fully focused. But Deliverance was dispensed with the next day as he shuffled the deck, searching for the sound he really wanted. A new pared-down trio – pedal-steel guitarist Buddy Cage, bassist Tony Braun and organist Paul Griffin – finished the recording, which stayed well-oiled. A passing Mick Jagger considered chipping in on drums and backing vocals, but settled for swigging Dylan's champagne.
Twelve tracks were completed at these New York sessions, whittled down to 10 for the promo version of Blood On The Tracks pressed and sent to key radio stations in November, as Columbia prepared for its release on Christmas Day, 1974. This phantom album, which would never make it to the racks, was very different from the record Dylan would eventually sanction. And even at this stage, he was clearly worried by what such autobiographical insights might encourage in his troubled marriage. The relatively benign "Meet Me In The Morning" was chosen over the far more rancorous "Call Letter Blues". The latter, finally released on 1991's Bootleg Series box set, seethes with the guilt and bitterness of a man newly abandoned by his wife. Its pathetic domestic details can only come from life: "Well, your friends come by for you/I don't know what to say," Dylan complains. "I just can't face up to tell 'em/Honey, you just went away." And what would Sara have made of these lines, spat with gleeful venom?: "Well, children cry for mother/I tell them, 'Mo-ther TOOK A TRIP.'" The song's sensitivity is emphasised by the mysterious omission, as late as 2004's definitive Bob Dylan Lyrics book, of its final verses, in which he watches his ex-partner with another man and considers "call-girls in the doorway/giving me the eye". This long dark night of a divorcee's soul, too much even for Dylan at his most exposed, was swiftly buried.
Dylan took the record back to Minnesota with him for the Christmas holidays. Back in New York, hardboiled journalist Pete Hammill had written elegiac sleevenotes, which would later net him a Grammy. Columbia printed them up on iconically elegant covers, the front of which showed a solarised, side-on photo of Dylan in shades: impassive, indistinct, and seemingly shaking apart.
The presses were ready to roll. But Bob and brother David, listening to the sessions, convinced themselves at least half the tracks lacked some vital spark. "I had the acetate," Bob later recalled. "I hadn't listened to it for a couple of months. The record still hadn't come out, and I put it on. I just didn't… I thought the songs could have sounded differently, better. So I went in and re-recorded them." Dylan rang Columbia to stop production on Christmas Eve, hours before release. The pressure on everyone involved, as schedules were shredded, must have been awful. It was the only time Dylan ever took such a stand over a recording. His personal investment in it couldn't have been clearer.
David convinced his brother there was no need for a desperate flight back to New York. He had worked in Minnesota's music industry for years, and had all the contacts they would need. On December 27, Minneapolis' Sound 80 studio was booked for a swiftly assembled group of crack local musicians. The introverted Dylan only spoke to these strangers through David at first. But when they kicked into "Idiot Wind", Blood On The Tracks finally fell into place.
Dylan was concerned that verses in this epic song, about an affair's sad collapse, corresponded too blatantly to his split with Sara – another reason, perhaps, for his sudden cold feet. He spread the new lyrics across a music stand on pink post-it slips. After one take, he wandered off for a soda, and came back with yet another scribbled verse. Then they launched into the second take, which would define the album.
Whatever had happened to Dylan's head since September, thoughts of love and peace for his absent wife were not to the fore. Whether or not they were less traceable to Sara, his new lyrics envisioned an ex-lover blinded by corruption, whose face had warped beyond recognition. Even getting near her room or touching her possessions made him ill with loathing. Worse, he lumped her in with the fame-crazed fans who had hounded them both out of Woodstock and New York, making her ask him "where it was at". His voice was a lashing whip of high venom, as an organ churned the track into a carnival whirl. With its instinctively surreal images ("There's a lone soldier on the cross, smoke pourin' out of a boxcar door…"), it would prove the only time he would ever plug back into the mysterious source of Blonde On Blonde's supernatural lyric streams and "wild mercury sound". This was appropriate because, as verse piled onto verse, "Idiot Wind" seemed to unmake one of that album's most potent spells. It was the dark flipside of "Sad-Eyed Lady Of The Lowlands", an equally majestic rejection of that song's idol, Sara.
"You have a nice way of picking things up here," Dylan mildly told engineer Bill Martinson, when it was finished. He moved straight onto "Tangled Up In Blue".
Another candidate for Dylan's greatest song, he had been struggling to wrestle it into shape since he first wrote it that summer (and he would stay unsatisfied, releasing a third, messy draft on 1986's Real Live). A prismatic overview of a love affair sadly faltering over the years, its second verse in particular ("She was married when we first met/Soon to be divorced…") seemed to refer directly to Dylan's determined extraction of Sara from her first marriage, to Hans Lownds. But its autobiographical undercurrents were matched in importance by Dylan's brilliant use of techniques learned from Norman Raeben.
Dylan explained the song's shifts in perspective, blurring the lovers and a narrator, with clear reference to his teacher. "What's different about it," he said, "is that there's a code in the lyrics, and there's also no sense of time. I was trying to make it like a painting where you can see the different parts but then you also see the whole of it… the characters change from the first person to the third person, and you're never quite sure if the third person is talking or the first person is talking. But if you look at the whole thing it doesn't really matter."
Again, something vital was gained in Minnesota. Where the New York sessions added up to a superb example of '70s acoustic singer-songwriting, ready to duke it out with James Taylor, Dylan was now consciously searching for his old mid-'60s punch. He'd already gone back to his former womanising, drinking ways. Now the crisis with Sara this had caused made him rebuild his full musical arsenal. Everyone chipped in to help. Musician Kevin Odegard suggested he pitch his voice up a key, allowing a more sprightly assault. David rewrote the drum parts, shoving up snapping snares. Dylan's instructions were explicit. "It was specifically made clear to us," Odegard recalled, "that Bob wanted to duplicate the sound he'd gotten on Highway 61."
Dylan broke for the weekend, returning on December 30, 1974. He brought his children with him. Their reaction removed any doubt that Blood On The Tracks was, as Jakob Dylan would later claim, "my parents talking". The holiday atmosphere chilled as Dad started to sing "You're A Big Girl Now" and "If You See Her, Say Hello" – taken to be heart-broken farewells to Sara. "It was a little down," said bassist Billy Petersen. "The sentiment was a little heavy."
Almost the final touch was a high mandolin part Dylan wanted to add to "If You See Her…" for a sound "like birds' wings flapping". The mandolin player, Peter Ostroushko, refused to play so high up its neck, claiming such notes wouldn't ring true. Dylan snatched it from him and played it perfectly himself.
Blood On The Tracks was finally released on January 20, 1975, split 50/50 between the New York and Minnesota sessions. Despite the emotional devastation that inspired it, the album Dylan had created was not a maudlin tearjerker, or pure sobbing confession. It was a balanced masterpiece – "Idiot Wind" bracketed by the softer sentiments of "You're A Big Girl Now" and "You're Gonna Make Me Lonesome When You Go". The latter, allegedly written about Ellen Bernstein after her visit the previous summer, may have secretly twisted the knife into Sara. But when "Shelter From The Storm", a plea for salvation from an old lover, is tallied, the album becomes a rounded, mature picture of love in crisis. Amusing and dramatic, too – not least on "Lily, Rosemary And The Jack Of Hearts", a tense western epic in 16 verses, as astonishing as the heart-breakers around it. And Dylan's performances were as powerful and perfectly judged as any he'd ever given. After trying to disappear for eight years, trauma had stripped his genius bare.
Reviewers agreed. They noted with cruel satisfaction how the break-up had blown away his malaise, replacing Dylan the dull, happy husband with the 'real' Bob. "The message is a bleak one," wrote The Village Voice's Paul Cowan. "At 34, with his marriage on the rocks, he is an isolated, lonely drifter once again… as in all Dylan's great albums, pain is the flip-side of his legendary cruelty… [he] bears a very special kind of curse." Dylan tried to throw such critics off the scent. "I would even record an entire album based on Chekhov short stories," he 'recalls' in Chronicles with Olympic cheek. "Critics thought it was autobiographical – that was fine." In 1985, he was angrier: "Well, I read this was supposed to be about my wife. I wish somebody would ask me first before they would go ahead and print stuff like that. Stupid and misleading jerks… anyway, it's not the experience that counts, it's the attitude towards the experience. I don't write confessional songs. Emotion's got nothing to do with it. It only seems so, like it seems that Laurence Olivier is Hamlet…"
Back in 1975, though, he was more honest, when a radio interviewer said she'd enjoyed the record. "A lot of people tell me they enjoyed that album," he snapped. "It's hard for me to relate to people enjoying that kind of pain." Whatever their motives, a million Americans had bought Blood On The Tracks by March '75. It went to No 1 (No 4 in the UK), for a while even fending off Bruce Springsteen's Born To Run. His family's collapse had saved his career.
__________________
The pain Blood On The Tracks describes didn't end when the album was finished. A few months later, Bob and Sara tried to reconcile, making a strained joint appearance at a benefit concert. But when he holidayed in France to celebrate his 34th birthday, staying with artist David Oppenheim (who painted Blood On The Tracks' back cover), Sara would not come. Dylan constantly rang her. He became "completely despairing, isolated, lost", Oppenheim recalled. They drank and womanised themselves into oblivion, but Bob was in a bad way.
The man who claimed that he didn't write autobiographical songs then did so in shameless style to try to win Sara back. In New York's Columbia studio on July 31, making Desire, everyone was surprised when she appeared. She wanted to see if there could be a "getting back together", the album's co-lyricist, Jacques Levy, said. As the session was breaking up, Dylan ordered the band back into the studio. "'Sara'," he barked. "'Part One.'"
The song was a plea for forgiveness, Dylan fighting dirty as he described old holidays with their children, and "writing 'Sad-Eyed Lady Of The Lowlands' for you". The venom of "Idiot Wind" seemed reversed as he sang with abandon to the "love of my life".
"Bob obviously wanted to surprise her with it," a witness recalled to biographer Bob Spitz. "He hadn't told anyone he intended to record it, not even the band who were expected to follow him. Those of us sitting in the control room stopped talking and froze. Nobody moved, not a word was said. Bob had the lights dimmed more than usual, but as the music started, he turned and sang the song directly at Sara, who sat through it all with an impervious look on her face. It was as if she had put on an expressionless mask. The rest of us were blown away, embarrassed to be listening in front of them. He was really pouring out his heart to her. It seemed as if he was trying to reach her, but it was obvious she was unmoved."
As the song finished, only a groupie stirred. "I don't know who this Sara chick is," she drawled obliviously to Dylan's wife. "But she better hurry up before she's six feet under."
"She was absolutely stunned by it," Levy told Howard Sounes. "And I think it was a turning point… It did work. The two of them really did get back together."
That take of "Sara" became Desire's last track. Other songs, "Isis" especially, and the album's mood of joyous release, suggested Blood On the Tracks had only been a bleak interlude. But the Rolling Thunder tour that rumbled through 1975-6 proved its dark insights were only too true.
Sara went on the tour to play both Dylan's lover and a whore in the movie he planned to make around it, Renaldo And Clara. The torn feelings in this casting were played out nightly. Bob and Sara's romance seemed rekindled at first. But Joan Baez wasn't his only sometime lover on the road with them. Other girlfriends popped up at every stop and travelled openly with Dylan. Band members Scarlet Rivera (violinist on Desire) and Ronee Blakley were rumoured to be sleeping with him. Even a girl bizarrely employed to teach Bob tightrope-walking was soon in his bed. By the tour's second half in 1976, Sara was an infrequent, glowering visitor. Baez once glimpsed Dylan kneeling before her, begging for forgiveness yet again. At other times, they had poisonous rows, in parking lots and motel rooms. Dylan, always a wine-drinker, switched to brandy. "Idiot Wind", not "Sara", was his song again now. At a televised gig in Colorado on his 35th birthday, with his wife and children watching, he sang it into a howling gale. Released on Hard Rain (1976), it beats even Blood On The Tracks' version for paint-blistering bile.
The final act was played out in Point Dume, where their troubles had begun. By 1976, their dream home was finally fit for habitation. It was just in time to stage their marriage's meltdown. Sara's court papers, when she filed for divorce on March 1, 1977, showed how savagely things had deteriorated. The man who had abandoned rock's most brilliant career to be with her seemed a monster now.
"He began to act in a bizarre and frightening manner, causing me to be terrified of him," she alleged. "He would come in and out of the house at all hours, often bursting into my room, where he would stand and gaze at me in silence and refuse to leave… I was in such fear of him that I locked doors to protect myself from his violent outbursts…"
She filed for divorce after those brutal scenes over the breakfast table, when Dylan allegedly hit her. A nasty battle over the children's custody followed (he eventually got to see them each summer), before Sara was awarded $36 million – roughly half of Dylan's worth – when the divorce was finalised on June 30, 1977. The idiot wind – or Bob's womanising and weird moods – had blown them apart. "Marriage was a failure," he told a journalist in 1978. "Husband and wife was a failure, but father and mother wasn't a failure. I wasn't a very good husband… I don't know what a good husband is. I figured it would last forever."
Dylan and Sara were never close again. But her part in his music carried on. In 1977, while visiting Rolling Thunder tour-mates Steven Soles and T-Bone Burnett, he played a set of songs too frightening to ever be heard again: like Blood On The Tracks 2, with the love torn out. "They were all very, very, very tough, dark, dark, dark songs," Soles told Howard Sounes. "None of them saw the light of day. They got discarded because I think they were too strong. They were the continuation of the Bob and Sara tale, on the angry side of that conflict." One of these blackest of tracks, "I'm Cold", scared Soles. "It was scathing and tough and venomous. A song that would bring a chill to your bones. That's what it did to me. T-Bone and I, when he left, our mouths were just wide open. We couldn't even believe what we'd heard."
Dylan's last official word on Sara, Street-Legal (1978), was a more chastened affair. In too ragged a state to craft Blood On The Tracks' true sequel, "Where Are You Tonight? (Journey Through Dark Heat)", swirling with images of betrayal, sorrow and corruption, was at least a worthy coda.
The so-called Alimony Tour (1978), though, his divorce's final fall-out, saw Dylan widely ridiculed. The career Blood On The Tracks had saved soon went into a long tailspin – two dark decades where he once more seemed washed up. But the emotional honesty its painful making had wrenched from him lingered. His most recent revival, Time Out Of Mind (1997), is a death-haunted old man's companion piece to Blood On The Tracks' thirtysomething blues.
The blood Dylan spilt 30 years ago, in the end, was his own. The wounds are still with him.
UPPER EAST SIDE — Andy Warhol, Pablo Picasso, Richard Avedon and Richard Serra grace the walls of the Gagosian Gallery, but its latest star is better known for his singing than his painting.
On show at the high-end gallery's Upper East Side location are paintings by legendary singer Bob Dylan.
Dylan, a man of many talents, has been making visual art since the 1960s but had not publicly exhibited his work until 2007 with a show in Germany, followed by one in Copenhagen.
His show at the Gagosian — « Bob Dylan: The Asia Series, » which runs through Oct. 22 — is his first in New York, the city he moved to in the 1960s where he made a name for himself on the Greenwich Village folk-singing circuit.
Art lovers and Dylan fans are taking in his street scenes, people and landscapes from his travels in Japan, China, Vietnam and Korea — including one man who walked in Friday with « Positively Fourth Street » playing on his smart phone.
He was almost evicted by a security guard.
A woman in a beige leopard print coat and glasses and a purple leopard print scarf, who was looking intently at the paintings, left a note for Dylan with the Gagosian staff.
It wasn't merely a fan note. It turns out the woman — Bernice Sokol Kramer, now a professional artist — had taken an art class with Dylan in 1974 on the 11th floor of Carnegie Hall with Norman Raeben, the son of famous Yiddish author Sholom Aleichem.
« Nobody cared who he was, » Kramer told DNAinfo of the famous troubadour, who used his real name Bob Zimmerman in class. « We were painting fanatics. Nobody cared about anything else. »
They were all taken with Raeben, who had studied with George Luks and Robert Henri, of the Aschan School, and who taught not just technique but philosophy of sorts. He had 10 commandments that included such rules as, « I'd rather be stupid than phony, » Kramer recalled.
Dylan wanted to fly their teacher and the whole class to California when he had to go there — Kramer assumed it was for an album — but Raeben, who was elderly at the time, declined.
« He loved Norman a lot, » she said of the singer, whom she remembered as having a big heart.
« My teacher was a Svengali type. He was like a guru, » said Kramer, who began her nine-year study with Raeben in 1967.  « Norman would hold reading classes. He thought you should have another frame of reference. »
They read Colette and Proust. One of Dylan's paintings reminded Kramer of a short story they read by Tolstoy about a workhorse. In one painting, she thought she saw Raeben's face.
As Kramer looked at Dylan's paintings, she was amazed and impressed by his technique and saw the impact of their former teacher everywhere. « He taught you light and texture, » she said.
« He taught you from the shadows up. »
In her letter to Dylan, Kramer wrote, « You have retained your heart and feelings without being burdened by all the 'isms that are spewing forth these days. … So happy to see this very ambitious work. »
Kramer hasn't seen Dylan in 36 years, and she wasn't sure she'd hear from him, but she left her email on the letter, just in case.
Bob Dylan: The Asia Series is on view at the Gagosian Gallery, 980 Madison Ave., fourth floor, through Oct. 22.
Bob Dylan vs. His Art Sources
09.29.11
How six of the singer's paintings compare with the photographs that inspired them. By Blake Gopnik.
Left: Gagosian; Right: Dmitri Kessel, Time Life Pictures / Getty Images
Over the last few days, it has become clear that The Asian Series, a show of paintings by Bob Dylan at Gagosian Gallery in New York, has its roots in photographs taken by others. Blake Gopnik pairs six Dylan paintings and their sources.
Left: Gagosian; Right: Dmitri Kessel, Time Life Pictures / Getty Images
Bob Dylan's painting called The Game, next to the black-and-white photo it's based on. Oil paints turn a document into "art"—which could help us give it a more critical viewing.
Left: Gagosian; Right: Musée Albert Kahn
Dylan's painting, Opium, and the 100-year-old photo it is based on, by Leon Busy, taken in Vietnam. Could it be that the painting, made so recently—and pretending to be a real observation—gives a sense that old clichés are alive and well? It's not that such opium dens still exist, but that we still have them in our minds.
Left: Gagosian; Right: Okinawa Soba / Flickr
Monk, executed in oils by Dylan, and the hand-colored photo it was based on. Purely on the two pieces' own terms, the photo actually may be the more striking image.
Left: Gagosian Right: Bruce Gilden / Magnum
Dylan's Big Brother, and a quite recent photo by Bruce Gilden that is its source. It seems obvious that Dylan's image has a very photographic composition. It is hard to imagine simply viewing the world at this angle.
Left: Gagosian; Right: Henri Cartier-Bresson / Magnum
Dylan's Trade and the photograph that gave birth to it, by Henri Cartier-Bresson. When artists borrow from such a famous source, they are normally flagging their work as a deliberate appropriation.
Left: Gagosian Right: Okinawa Soba / Flickr
Dylan's Emperor and a photograph from circa 1900 of Manchu newlyweds. By mixing such a vintage scene with much more recent imagery, the series gives viewers a sense that it is aggregating clichés—deliberately?
Dylan Paintings Draw Scrutiny
Dave Itzkoff
The New York times
September 26, 2011
The freewheeling artistic style of Bob Dylan, who has drawn on a variety of sources in creating his music and has previously raised questions of attribution in his work, is once again stirring debate — this time over an exhibition of his paintings at the Gagosian Gallery on the Upper East Side.
When the gallery announced the exhibition, called "The Asia Series," this month, it said the collection of paintings and other artwork would provide "a visual journal" of Mr. Dylan's travels "in Japan, China, Vietnam and Korea," with "firsthand depictions of people, street scenes, architecture and landscape."
But since the exhibition opened on Sept. 20, some fans and Dylanologists have raised questions about whether some of these paintings are based on Mr. Dylan's own experiences and observations, or on photographs that are widely available and that he did not take.
A wide-ranging discussion at the Bob Dylan fan Web site Expecting Rain has pointed out similarities between several works in "The Asia Series" and existing or even well-known photographs — for example, between a painting by Mr. Dylan depicting two men and a Henri Cartier-Bresson photograph of two men, one a eunuch who served in the court of the Dowager Empress Tzu Hsi.
Observers have pointed out that a painting by Mr. Dylan called "Opium," which is used to illustrate a Web page for the "Asia Series" exhibition on the Gagosian site, appears to be closely modeled on a picture by Léon Busy, an early-20th-century photographer.
Separately, Michael Gray, in a post on his blog, Bob Dylan Encyclopedia, points out that a painting by Mr. Dylan depicting three young men playing a sidewalk board game is nearly identical to a photograph taken by Dmitri Kessel.
Mr. Gray, an author who has written extensively about Mr. Dylan's work and its artistic influences, writes on his blog:
"The most striking thing is that Dylan has not merely used a photograph to inspire a painting: he has taken the photographer's shot composition and copied it exactly. He hasn't painted the group from any kind of different angle, or changed what he puts along the top edge, or either side edge, or the bottom edge of the picture. He's replicated everything as closely as possible. That may be a (very self-enriching) game he's playing with his followers, but it's not a very imaginative approach to painting. It may not be plagiarism but it's surely copying rather a lot."
Others commenting at Expecting Rain were less concerned, like one using the screen name restless, who wrote: " 'quotation' and 'borrowing' are as old as the hills in poetry, traditional songs, and visual art."
"There's no need to be an apologist for that," the post continued. "It's often a part of making art, that's all. Good grief, y'all."
On Monday a press representative for the Gagosian Gallery said in a statement: "While the composition of some of Bob Dylan's paintings is based on a variety of sources, including archival, historic images, the paintings' vibrancy and freshness come from the colors and textures found in everyday scenes he observed during his travels."
The gallery also pointed to an interview with Mr. Dylan in its exhibition catalog, in which he is asked whether he paints from sketches or photographs. He responds:
"I paint mostly from real life. It has to start with that. Real people, real street scenes, behind the curtain scenes, live models, paintings, photographs, staged setups, architecture, grids, graphic design. Whatever it takes to make it work. What I'm trying to bring out in complex scenes, landscapes, or personality clashes, I do it in a lot of different ways. I have the cause and effect in mind from the beginning to the end. But it has to start with something tangible."
Mr. Dylan has previously proved elusive to critics and observers who have tried to pin him down on source material. In 2006 it was shown that lyrics on Mr. Dylan's No. 1 album "Modern Times" bore a strong resemblance to the poems of Henry Timrod, who composed verses about the Civil War and died in 1867. Lyrics from a previous album, "Love and Theft," were similar to passages from the gangster novel "Confessions of a Yakuza," by the Japanese writer Junichi Saga.
In a 2008 essay for The New Haven Review, Scott Warmuth, a radio disc jockey and music director who has closely studied Mr. Dylan's work, said that Mr. Dylan's 2004 memoir, "Chronicles: Volume One," had adapted many phrases and sentences from works by other writers, including the novelist Jack London, the poet Archibald MacLeish and the author Robert Greene.
Mr. Dylan did not comment on those similarities then, and a representative for him declined to comment on the Gagosian exhibition.
Entertainment
Did Bob Dylan plagiarize his paintings from famous photos?
The art world is in an uproar over accusations Dylan used photographs without attribution as inspiration for his art.
Trish Crawford
Music
Sept. 29, 2011
The art world is crying foul over Bob Dylan's paintings at the Gagosian Gallery in New York. Since Dylan's Asia Series show opened on Sept. 20, allegations have surfaced that at least three of his paintings look exactly like photographs by Henri Cartier-Bresson, Léon Busy and Dmitri Kessel.
The New York Times printed an article questioning the originality of Dylan's canvases Wednesday, showing both the photos and the paintings (which they photographed in the gallery) for comparison. The gallery refused to supply photos of the Dylan paintings.
"While the composition of some of Bob Dylan's paintings are based on a variety of sources, including archival, historic images, the paintings' vibrancy and freshness come from the colours and textures found in everyday scenes he observed during his travels," the gallery said in a statement.
Jennifer Rudder, an experienced curator who teaches art criticism at Toronto's OCAD University, says the paintings' sources should have been acknowledged.
"A lot of people paint from photographs as Sunday painters, but Bob Dylan is not a Sunday painter," said Rudder, adding she's surprised that the gallery wouldn't have known about the original photographs, as they were easily accessible by the public.
"Artists have been doing variations on widely available photos for many decades," said Elizabeth Legge, chair of the University of Toronto's Department of Art. "Warhol would be a big well-known example."
It's all right, she said, "provided the artist does something original with the material. Even just changing the context it is seen in, it is usually a non-issue."
She acknowledged the art world is tied in knots over the subject, with some, such as Jeff Koons and Damien Hirst, facing frequent challenges of copyright violations. "It is a grey area, complicated by the big money that comes into play, especially with big-ticket artists," Legge said.
Musicologist Rob Bowman says the sheer celebrity of Dylan has made him a target for criticism (just as it pulls people into the show, which runs to Oct. 22).
Bowman, a professor at York University, Bowman said, "The art of Bob Dylan creates business for the gallery, whether it is good or not. We are talking fame and celebrity here. You will get people taking shots at him."
Bowman says he thinks the gallery blew it by not acknowledging the sources and that the exhibit would have benefited from posting the photos beside the paintings as added information.
But art writer Jim Linderman wrote a supportive post on the Dylan fan website Expecting Rain.
Admitting, "I've been a fan all my life," Linderman wrote an article titled "Bob Dylan paints just like a painter" to point out that painting photographs is a time-honoured practice.
The early marketing of the show as a record of Dylan's travels is the source of the problem, he said, adding that the controversy is nothing new.
"The art world is full of scandal. It is as corrupt as a circus," he said.
Voir par ailleurs:
Pour Gabrielle Calvocoressi, poétesse américaine, le prix de Dylan, poète au sens le plus antique, permettra à des genres comme le hip-hop d'être acceptés dans le champ littéraire.
Gabrielle Calvocoressi, poétesse américaine, est rédactrice en chef au Los Angeles Review of Books.
Que vous inspire le prix Nobel 2016 de littérature ?